Axios Login
May 04, 2021
I'm getting my second vaccine shot today and I'm looking forward to 5G and all the other superpowers with which it imbues me. Plus, you know, being able to safely see friends and family.
Today's newsletter is 1,250 words, a 5-minute read.
1 big thing: Broadband usage will keep growing post-pandemic
Increased broadband usage is a pandemic trend that's here to say, Axios' Sara Fischer and Margaret Harding McGill report.
The big picture: Broadband usage increased 40% over the past year, the highest annual growth rate in nearly 10 years, according to new data from OpenVault. The massive jump is attributed to people spending more time at home with their devices, primarily streaming video.
"We predict that by December 2021, the average broadband consumption per household will be around 600–650 gigabytes," says Mark Trudeau, founder and CEO of OpenVault, a broadband data and analytics solutions provider.
That's more than six times the average broadband consumption level since 2015.
Driving the news: Comcast said last week that it anticipates it will see double-digit growth in broadband additions this year compared to 2019, which prior to the pandemic was its best year ever.
In the first quarter of 2021, it added 461,000 broadband customers, helping to offset the heavy losses from its Pay-TV business. Comcast chief financial officer Mike Cavanagh said that time period "marked the lowest broadband churn in our history."
Speaking to broadband spike trends, Verizon CEO Hans Vestberg told analysts, "The demand for broadband will continue. We are just starting a total revolution of using technology, which is scalable and sustainable in the post era of the COVID."
What's happening: High-speed internet access became vital for school and work during the pandemic, with lawmakers and the Biden administration citing it as a key part of the nation's infrastructure.
Congress created a $3.2 billion Emergency Broadband Benefit program, which launches May 12, that will give low-income households a $50 monthly subsidy for internet service.
Yes, but: President Biden has said long-term subsidies are not the answer to covering the cost of "overpriced" internet service.
Instead, his $100 billion broadband plan calls for lowering the prices for all Americans, raising concerns from the telecom sector about potential price regulation.
Be smart: Broadband providers agreed last year to not kick anyone off of their internet plans who couldn't pay because of the pandemic as part of the FCC's Keep Americans Connected pledge.
My thought bubble: Many consumers are paying for their increased data usage.
It used to be that your cell plan had a data cap and your home broadband was unlimited.
But the situation is largely reversing itself as cellular providers offer unlimited data for phones, while home broadband providers like Comcast have been adding data caps to their standard plans, with overage charges imposed for those who use more than a set amount.
What's next: On Thursday, the House Energy and Commerce Subcommittee on Communications and Technology will hold a hearing on broadband equity that will address disparities in access and affordability.
2. Revelations from Day 1 of Epic-Apple trial
Epic Games has generated on the order of $14 billion in revenue over the last three years, most of it from hit game "Fortnite." That was among the things we learned on Monday through documents made public as part of "Fortnite" maker Epic Games' antitrust suit against Apple.
The big picture: The most interesting part of the first day of the Epic vs. Apple case were the documents made public, as the opening arguments from both sides largely laid out the cases that both sides have been making for the past several months.
Among the other Day 1 revelations was a 2011 email from longtime Apple marketing head Phil Schiller in which he raised the prospect of cutting Apple's 30% commission rates once the App Store was generating $1 billion per year, so long as Apple could keep its take at roughly that level.
Apple has kept its base take at that rate, but has reduced commissions on subsequent years of in-app subscriptions and for smaller companies.
Meanwhile: As for the case itself, both sides got to make their opening arguments, with the debate centering on whether Apple is within its rights to insist app developers use its App Store.
Epic Games CEO Tim Sweeney was the first witness for Epic, providing the view from the top of the company. On cross-examination, Apple lawyers pushed Sweeney to acknowledge that plenty of other digital stores have rules similar to Apple, including those run by Nintendo, Sony and Microsoft's Xbox.
What's next: Epic continues its case today, with the trial expected to take three weeks. For more on the case, check out the new Axios Gaming newsletter and stay tuned to axios.com/technology for updates.
3. Twitter acquires news tech startup Scroll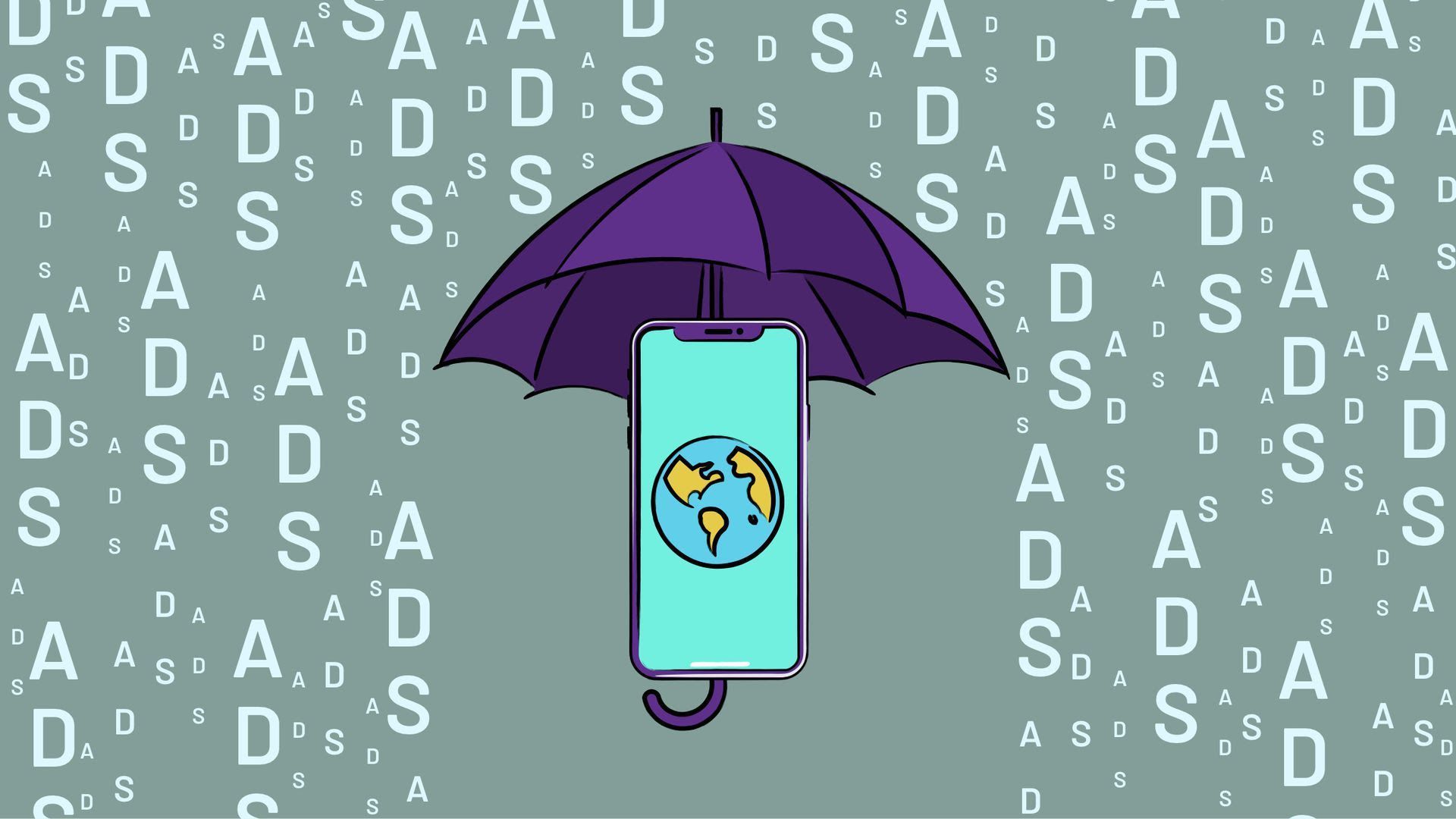 Twitter on Tuesday announced it's acquiring Scroll, the venture-backed news upstart from former Chartbeat CEO Tony Haile, Axios' Sara Fischer reports.
Why it matters: It's Twitter's second acquisition this year that's meant to help people read longer pieces on the platform. In January, Twitter bought the newsletter publishing platform Revue.
Catch up quick: Scroll launched last year to help publishers make more money while also giving users who hate ads a better experience.
Users to pay a monthly fee for access to websites they already use but are scrubbed of all ads. With that user revenue, Scroll sends its partner-publishers more money per user than they would make per user while serving them ads.
Details: In the short-term, Scroll will temporarily pause new customer sign-ups so that it can integrate its product into Twitter. The service will go into private beta while it integrates into Twitter's subscription offerings later this year.
Financial deal terms were not announced, but presumably the deal is relatively small. Twitter will bring on the entire Scroll team, which is just 13 people.
4. Exclusive: Dish takes T-Mobile complaints to Congress
Dish Network chairman Charlie Ergen sent a note to more than a dozen senators on Monday expressing his concerns with T-Mobile's plans to shut down an older CDMA phone network still used by millions of Dish customers.
Why it matters: Dish has said it expected to have until at least 2023 to move customers over to newer networks, while T-Mobile now plans to shut down the network at the beginning of next year.
The big picture: T-Mobile's acquisition was controversial and its approval was conditioned upon selling Sprint's Boost Mobile prepaid business to Dish. As part of that, Dish is using T-Mobile's network while it builds out its own 5G network from scratch. In its new letter, Ergen notes that 4 million Boost customers rely on the former Sprint CDMA network for service.
What they're saying: "T-Mobile's decision to shut down the CDMA network significantly earlier than the company promised regulators raises serious competitive and consumer protection issues thatare worthy of your review," Ergen said in the letter, a copy of which was seen by Axios.
Dish also notes in his letter that Dish's efforts to migrate customers are being hampered by both the global chip shortage and the exit of LG from the mobile phone market, as LG had been Boost Mobile's largest phone provider.
5. Take note
On Tap
Earnings reports include Lyft and Match Group.
Trading Places
Apple has hired Samy Bengio, a member of Google's Ethical AI team who left the company after it forced out the co-leads of the team, Timnit Gebru and Margaret Mitchell. Apple confirmed the hire but declined to say what Bengio's role will be.
Former Rep. Will Hurd (R-Texas) is joining the board of OpenAI.
ICYMI
Sony will take a stake in Discord and integrate its chat technology with the PlayStation Network beginning next year. (Reuters)
Bill and Melinda Gates announced on Twitter Monday that they are splitting up after a 27-year marriage. The two will continue to serve as co-chairs and trustees of their giant foundation, but left unclear is how the two will handle the remainder of their assets. (Axios)
6. After you Login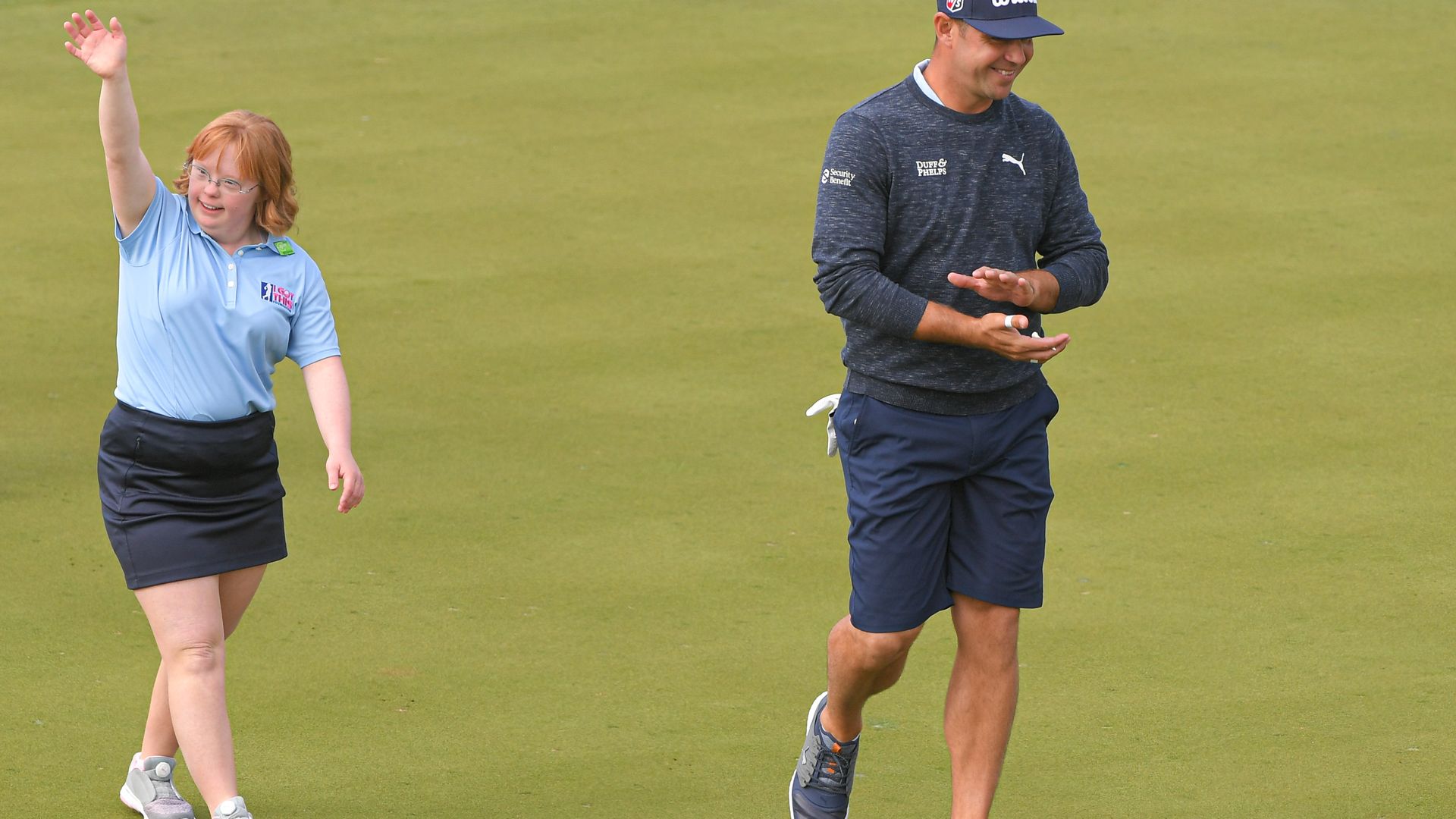 Meet Amy Bockerstette, the first person with Down syndrome to earn a college athletic scholarship. She will also become the first person with Down to compete in a college championship when she and her Paradise Valley Community College teammates compete in the NJCAA tournament May 10–13.