You can totally share this newsletter. It's as easy as hitting forward and sending it to a friend. No not that button. That's delete. AAAHHHHHH...
https://www.axios.com/newsletters/axios-login-37e0a015-4f6e-4437-9a04-59d88a6a336e.html?chunk=0#story0
1 big thing: Smartphone slowdown is real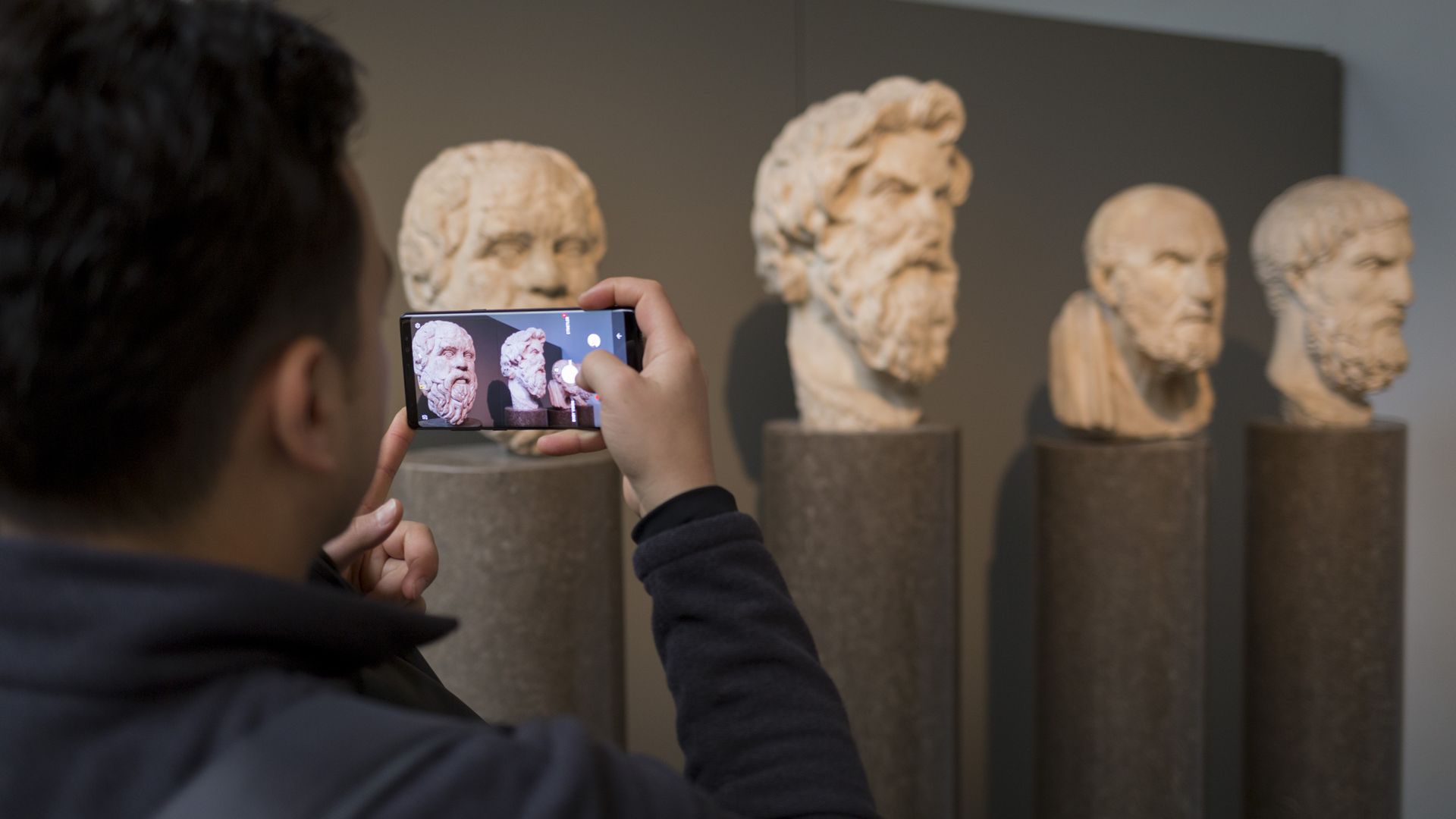 Earnings reports from Samsung and Qualcomm on Wednesday suggest there's a serious industrywide slowdown in smartphone sales. Samsung's report is especially telling, since it also makes displays and other components for Apple.
Why it matters: The smartphone business is an incredibly crowded space, so a slowdown could lead to even steeper price competition. That's a potential short-term boon for consumers, but could put the hurt on a whole host of technology companies.
Samsung's take: Its written outlook was terse and brief, but damning.
Of its own phones, it said "Profitability in the mobile business is expected to decline quarter-over-quarter due to stagnant sales of flagship models amid weak demand and an increase in marketing expenses to address the situation."
Similarly, it cautioned of weak demand in its display and chip businesses, which supply components for both Samsung and its phone rivals, including Apple.
Qualcomm's take: The phone chip giant also predicted a slowdown, cutting its forecast for 3G and 4G smartphones.
The bottom line: Expect lots of promotions for Samsung's phones in the coming months.
At the same time, there have been reports for a while now that Apple is also seeing weak demand. The extent of its issues should become clearer when it reports earnings next week.
Meanwhile, the hardest hit companies could be some of the smaller players as well as big brands that have long struggled, including Sony.
My thought bubble: It's too soon to say the smartphone has passed its peak. But, every big era of tech has followed a fairly predictable arc from introduction to monster growth to dominance and then maturity, saturation, and a slow (but often still profitable!) decline. It was true with mainframes, desktop computers and laptops and no doubt will also be true of smartphones.
Of course, that also raises the interesting question — what will be next?
https://www.axios.com/newsletters/axios-login-37e0a015-4f6e-4437-9a04-59d88a6a336e.html?chunk=1#story1
2. Big Tech crushes earnings despite backlash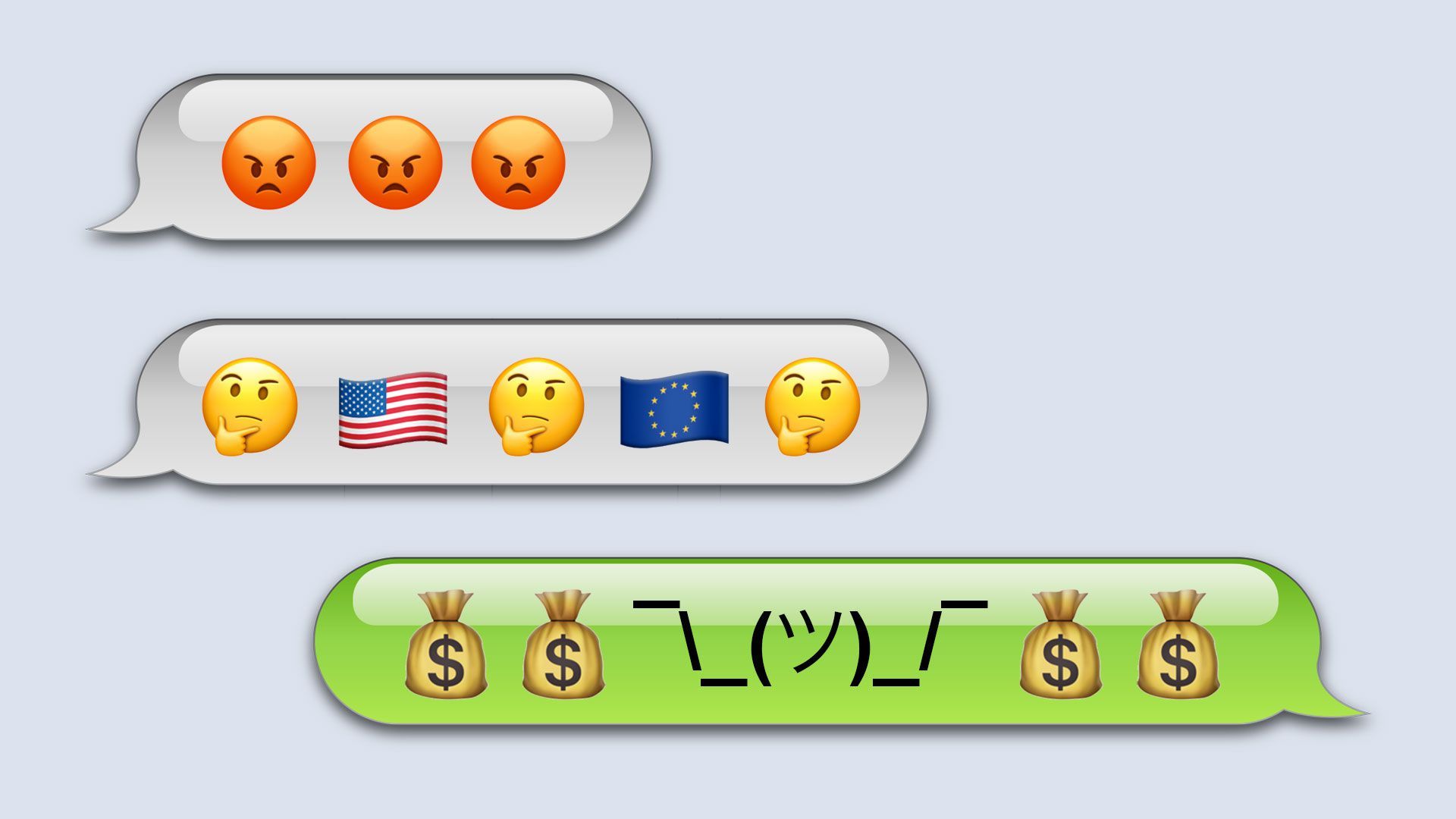 Facebook, Google and Twitter all posted record first quarter earnings this week, despite pressure from Washington and Brussels to rein in their power, Sara Fischer reports.
Why it matters: Advertisers and users have largely shrugged off the scandals surrounding user privacy, consumer safety and election meddling. Meanwhile, the companies still face hearings and investigations, but its unclear if significant regulation will follow.
Facebook and Twitter both saw significant jumps in their users bases, despite social media campaigns to abandon the services, include the viral #deletefacebook movement. Both companies also plan to grow their workforce this year.
YouTube continued to post strong growth for the quarter, despite dealing with controversies around terrorism videos, child pornography and other inappropriate content.
Go deeper: Sara has more here.
https://www.axios.com/newsletters/axios-login-37e0a015-4f6e-4437-9a04-59d88a6a336e.html?chunk=2#story2
3. Facebook can't get a break from conservatives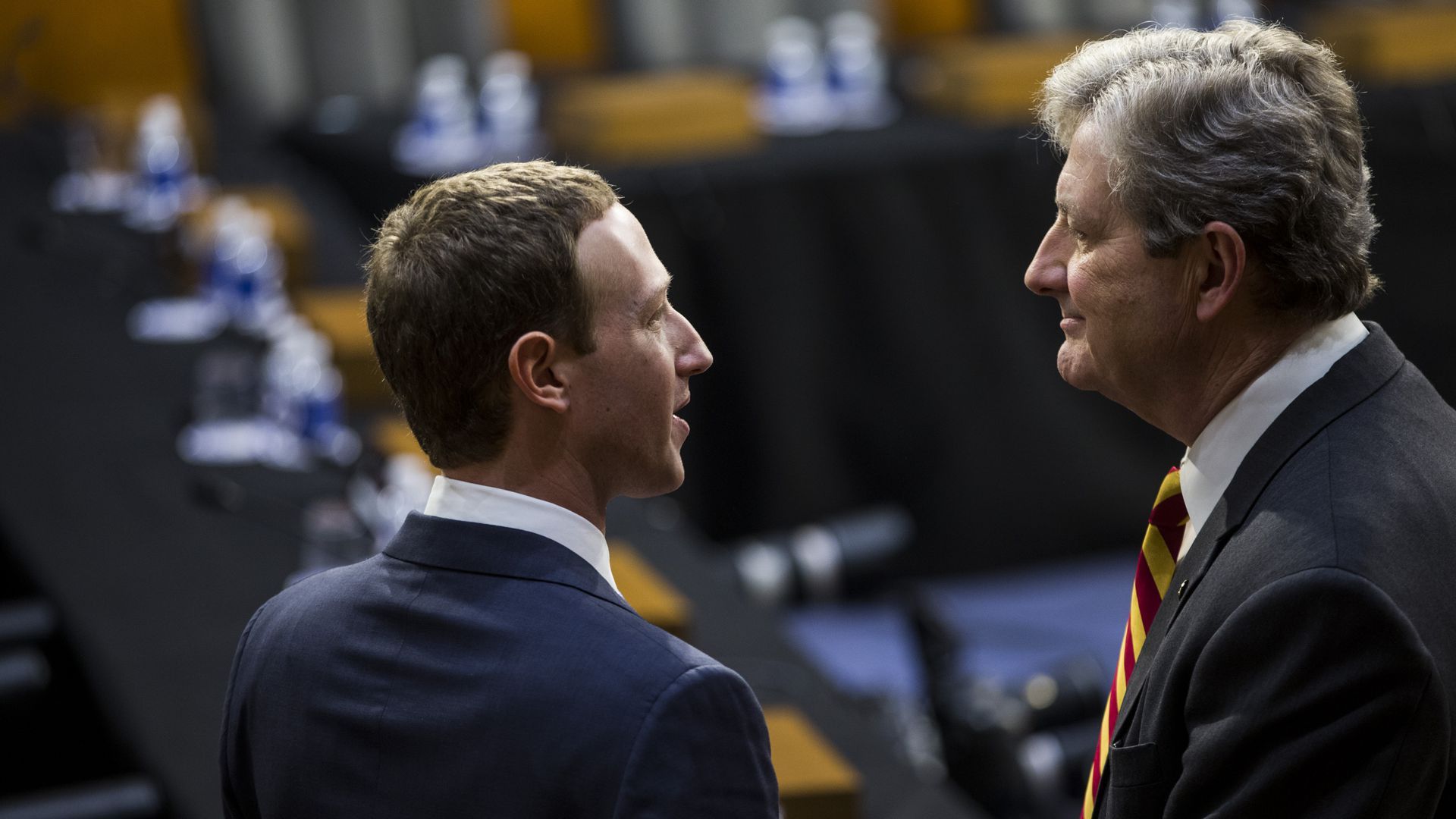 Facebook, despite years of outreach to conservatives, remains a punching bag for the right, David McCabe reports.
What's happening today: Just two weeks after CEO Mark Zuckerberg's congressional grilling, the social giant is bracing for another beating — this time, from conservatives at a House Judiciary Committee hearing featuring pro-Trump video stars Diamond and Silk.
Diamond and Silk allege Facebook discriminated against their content, per the Washington Post.
Facebook, Google and Twitter aren't sending representatives to the hearing, which is on the broader filtering practices of social media platforms.
The big picture: Facebook's lukewarm relationship with the right has complicated its search for D.C. allies to help fend off new privacy regulations. On Tuesday, the company announced it had replaced the head of its Washington office with Kevin Martin, former Republican FCC chairman.
Buzz: One longtime conservative tech policy staffer likened Facebook's face-off with conservatives to trench warfare: "very much like on the Western Front."
"In my mind I don't see much movement in terms of right-of-center groups coming out of their trenches to welcome Facebook, or vice versa," the staffer said.
Why it matters: Facebook will have a tough time maintaining its power as a network for everyone if one group of lawmakers — and users — keeps perceiving it as biased against them.
Go deeper: David has more here.
https://www.axios.com/newsletters/axios-login-37e0a015-4f6e-4437-9a04-59d88a6a336e.html?chunk=3#story3
4. Startup tries to provide phone discipline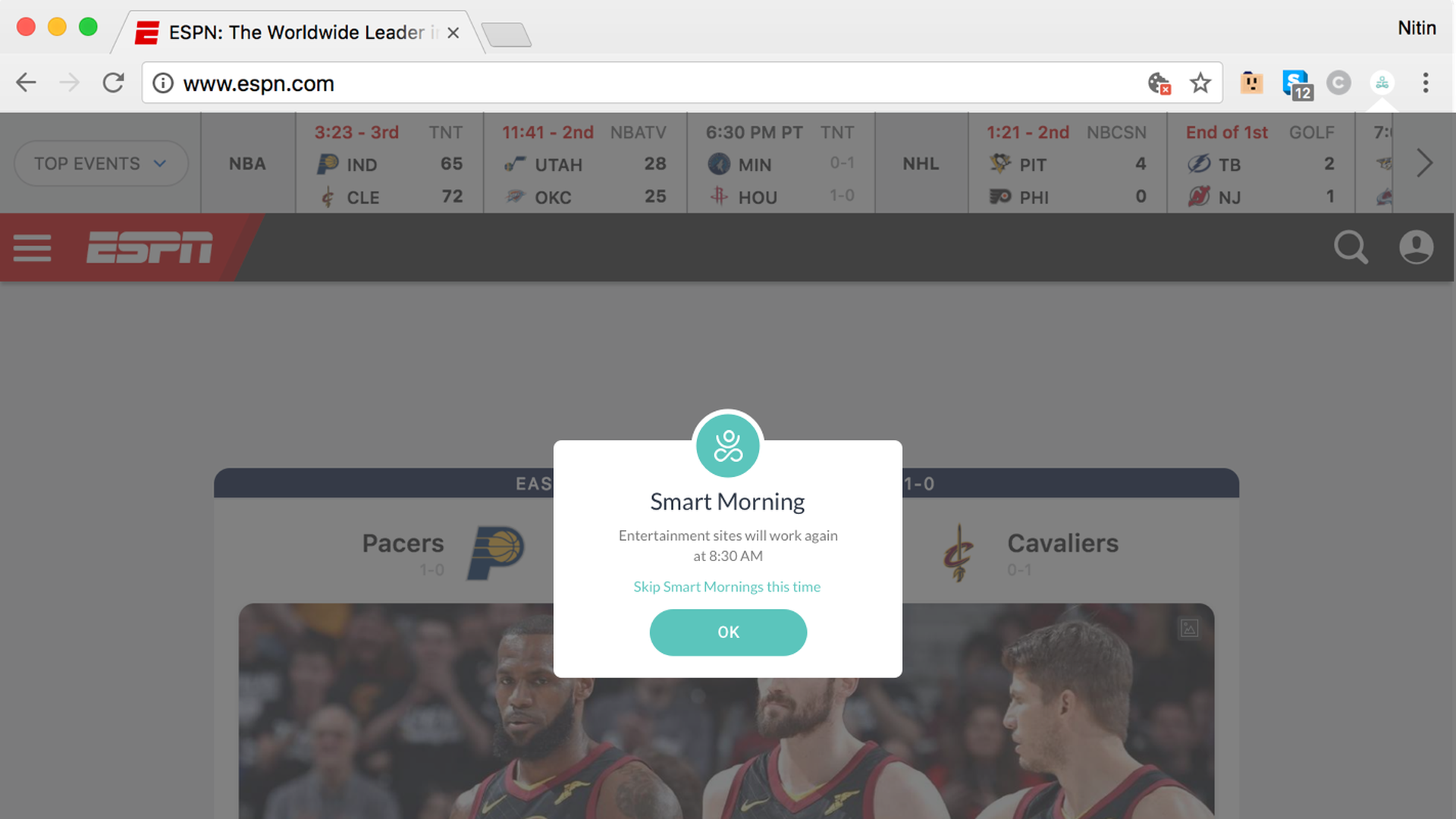 The allure of the modern smartphone is too great to resist without some help. That's the idea behind ZenScreen, a new service from serial entrepreneur Nitin Bhandari, who previously founded Skyfire, a mobile browser company that was sold to Opera in 2013 for $150 million.
"Screen time is a modern health crisis that affects individuals and families all over the world. Apps and websites today are designed to entice rather than empower -- turning people into glassy-eyed zombies."
— Nitin Bhandari
The gritty details: The basic service, which lets users see what apps they are using and pause usage for a set period of time, is free. More advanced features are part of a $4.99/month paid service.
A food pyramid for apps: One of the premises behind ZenScreen is that not all apps, like not all foods, are equally healthy. Using a GPS or background music app isn't the same, it posits, as browsing through social media.
"ZenScreen provides the structure and smart nudge needed for people to master technology, rather than being mastered by it," Bhandari said.
Timing is everything: ZenScreen is debuting as people are starting to pay more attention to the negative impacts of smartphone use.
https://www.axios.com/newsletters/axios-login-37e0a015-4f6e-4437-9a04-59d88a6a336e.html?chunk=4#story4
5. Take Note
On Tap
The busy earnings report season continues, with financial results due from Amazon, Microsoft and Intel, among others.
Trading Places
Jim Keller, the chip industry veteran who has been running Tesla's autopilot effort, is leaving the company, possibly for Intel, according to Elektrek.
Instart Logic has hired former VMware executive Sumit Dhawan to be its new CEO.
ICYMI
https://www.axios.com/newsletters/axios-login-37e0a015-4f6e-4437-9a04-59d88a6a336e.html?chunk=5#story5
6. After you Login
This clock is reminiscent of the one in Harry Potter that the Weasleys use to keep tabs on each other's whereabouts.