Axios Login
March 16, 2023
Don't forget, you only have until early Friday morning to join Login's annual NCAA women's hoops bracket challenge. Sign up here. Today's Login is 1,243 words, a 5-minute read.
1 big thing: U.S. tells TikTok owners to sell app or face a ban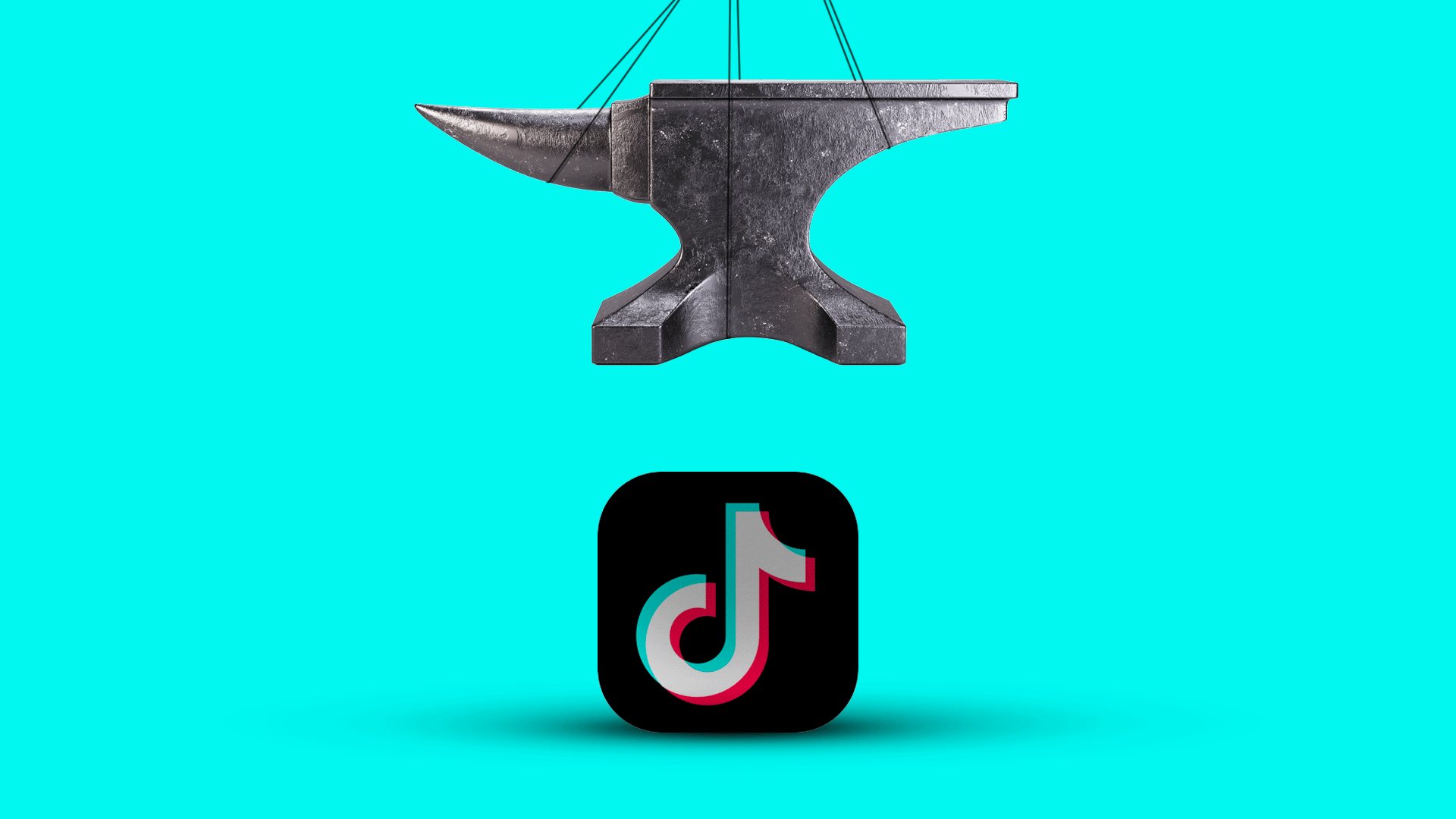 The Biden administration has warned TikTok that it faces a ban in the U.S. if its Chinese parent company, ByteDance, does not sell its stake in the U.S. version of the app, Axios' Sara Fischer and Ashley Gold report.
Why it matters: TikTok has become one of the most popular mobile apps in the country, amassing over 100 million U.S. users. Banning it would have an immediate impact on millions of everyday Americans, and would mark a significant escalation of tensions between China and the U.S.
Details: The Committee on Foreign Investment in the United States (CFIUS), a regulatory arm that reviews foreign investments in the U.S., told TikTok that the government planned to ban the app in the U.S. if its owners didn't sell it, a TikTok source familiar with the situation told Axios on Wednesday.
Their outreach included a broad outline of what a proposal for TikTok to remain in the U.S. would look like to satisfy the government's national security concerns.
Yes, but: It's is not clear to TikTok what CFIUS means by having its owners divest their stake, given that a large percentage of ByteDance's shares are owned by global investment firms, the TikTok source noted, adding that CFIUS did not provide details or a written order.
The source said the company wants to resolve these questions and will continue to invest in data security efforts, like Project Texas, a series of steps TikTok is taking alongside U.S. software giant Oracle to separate its U.S. operations' backend functions and code from its Chinese arm.
What they're saying: TikTok argues divestiture wouldn't address the government's national security concerns.
"If protecting national security is the objective, divestment doesn't solve the problem: a change in ownership would not impose any new restrictions on data flows or access," it said in a statement.
"The best way to address concerns about national security is with the transparent, U.S.-based protection of U.S. user data and systems, with robust third-party monitoring, vetting, and verification, which we are already implementing."
The other side: TikTok's critics say that Chinese laws require Chinese-owned companies to share data with the Chinese government and argue that as long as the company is controlled by Chinese owners, the U.S. can't be certain American users' data is safe.
The Biden Administration has been privately working to negotiate a deal with TikTok that would address its national security concerns ever since.
TikTok's Project Texas proposal involves working with U.S. software giant Oracle to store all U.S. user data in the U.S., and giving Oracle access to audit its algorithms and content moderation policies.
The big picture: The Biden administration and members of Congress have ramped up criticism of TikTok and Chinese technology firms broadly in recent weeks.
Last week, a bipartisan group of 12 senators introduced legislation that would empower the Commerce Department to ban any Chinese technology that was deemed an immediate national security concern.
What to watch: Shou Zi Chew, TikTok's CEO, is set to testify in Congress next week.
2. Tech antitrust's uphill climb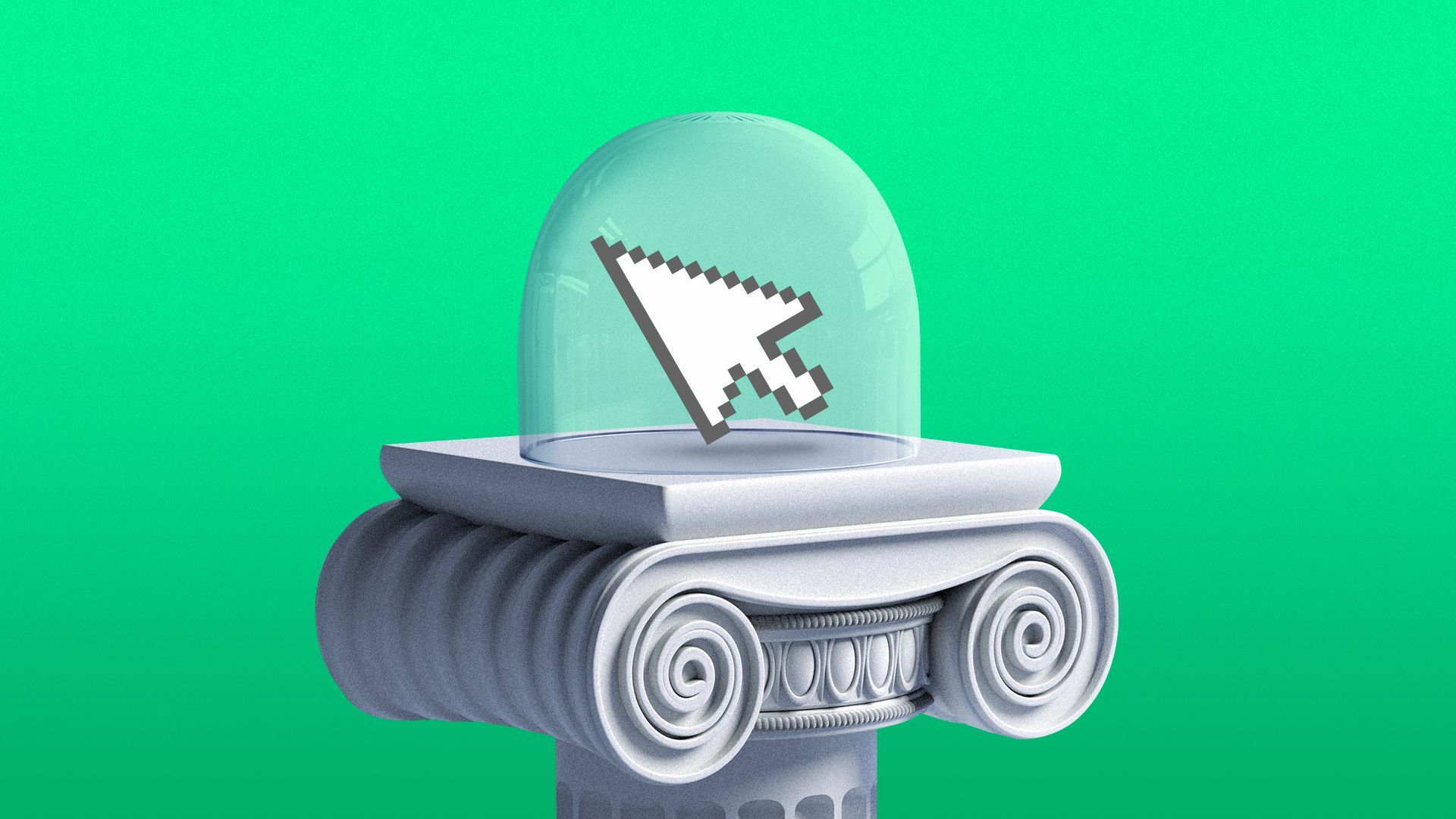 Don't bet on this Congress passing tech antitrust legislation — because despite all of the energy sponsors and advocates will put into it, the political consensus the bills would need is getting further away, not closer, Axios' Ashley Gold reports.
Why it matters: A rare bipartisan moment of agreement that Big Tech companies are too big and powerful may be overshadowed by partisan differences over what should be done about them.
Driving the news: The Senate Judiciary antitrust subcommittee held a hearing on digital markets this month, kicking off the tech antitrust conversation again. Bipartisan legislation failed to pass last year despite coming closer than ever to becoming law.
Getting bills that would change the behavior of the country's biggest tech companies passed last Congress was already a tall order. With Republicans controlling the House, it's even harder because of dueling Big Tech priorities.
At the hearing, Sen. Amy Klobuchar (D-Minn.), who has led efforts in the Senate, decried the failure of two bills, the Open App Markets Act and the American Innovation and Choice Online Act, in the last Congress despite bipartisan support.
She blamed their defeat on aggressive lobbying by Big Tech.
The intrigue: Reps. Kevin McCarthy (R-Calif.) and Jim Jordan (R-Ohio) run the show in the House on tech, and neither have particularly supported the antitrust effort, focusing more on allegations that Big Tech companies "censor" conservatives.
One glimmer for antitrust reform supporters in the House: Minority Leader Hakeem Jeffries has championed aggressive anti-tech bills in the past as a member of the House Judiciary Committee.
Another one to watch is House Energy and Commerce Chair Cathy McMorris Rodgers (R-Wash.), who has said she wants to explore Apple and Google's app store policies to determine "how their decisions to remove or host certain apps limits or increases consumer choice."
What they're saying: "It's obviously harder [this Congress]," Buck told Axios. "[I]t's going to really require the Senate to take the lead this time."
"We cannot afford to waste another two years, getting nothing done, another two years for these monopolies to further entrench their power ... while the rest of the world moves forward," Klobuchar said last week.
"[The bills] clearly do not have the momentum they had last time," because of Buck losing his post and Cicilline leaving Congress, one Republican lobbyist who works on tech issues told Axios.
A bill that specifically targets app store behavior may have an easier road ahead, the lobbyist said.
Between the lines: Many Republicans say Big Tech is unfair to conservatives, but they're reluctant to give federal government agencies more power or money.
For more content like this, subscribe to the Axios Pro Tech Policy newsletter launching March 27.
3. Drone delivery gets real
Zipline and Wing, two of the world's leading drone delivery companies, are amping up their operations in preparation for wide U.S. deployment starting next year, Axios' Joann Muller reports.
Why it matters: The companies' new, more sophisticated systems are a sign that the industry is maturing and that drone delivery, once a novelty, could become commonplace within a few years.
That's assuming the final regulatory hurdles are cleared, of course.
Driving the news: Zipline on Wednesday unveiled its next-generation delivery drone, which includes an autonomous droid lowered by a tether to gently deliver a package precisely where it's expected.
Less than a week earlier, Alphabet-owned Wing unveiled its automated Wing Delivery Network, which is designed to deploy drones as efficiently as Uber dispatches drivers.
The big picture: Using electric drones — instead of humans driving 3,000-pound gasoline vehicles — to deliver packages weighing as little as five pounds is expected to be faster, cheaper and better for the planet.
Drone delivery is available in a handful of U.S. cities, but service remains limited as the Federal Aviation Administration develops rules for flying drones beyond operators' line of sight.
4. Take note
On Tap
Microsoft has an event at 8am PT with CEO Satya Nadella talking about how the company is building generative AI into its business products.
Trading Places
Former White House cybersecurity aide Rex Booth has been promoted to chief information security officer at SailPoint.
ICYMI
Stripe said Wednesday that it has raised more than $6.5 billion in a funding round that values the digital payments firm at $50 billion. (Axios)
The U.S. Copyright Office issued new guidance, explaining how some AI-assisted projects can be legally protected. (Reuters)
Thanks to Scott Rosenberg and Peter Allen Clark for editing and Bryan McBournie for copy editing this newsletter.