January 07, 2020
Hello from Las Vegas, where the Axios tech team continues to bring you the news from CES. For Login, we are focusing on the big issues and interviews, but you can keep tabs on all the key news here.
If you bet that Login would come in at 1,408 words, congratulations. I bet on my alma mater, Miami (Ohio), in their bowl game last night. They didn't win, but they did beat the point spread.
1 big thing: Amazon execs defend Ring on security, privacy concerns
The executives in charge of Amazon's Ring doorbells insist their products are making the world better and safer, largely dismissing concerns they are helping lay the foundation for a police surveillance state.
Why it matters: Civil rights groups and others have criticized the company for both its security practices and its close ties with law enforcement.
Background: Ring, which makes internet-connected doorbells and other connected "smart home" devices, has been criticized for both the security of its products and its Neighbors app, which allows first responders to request footage from camera owners.
What they're saying: "I don't think any of the concerns I saw were reasonable," Ring CEO Jamie Siminoff told Axios in an interview at CES. "What we are doing is a good, beneficial thing."
Siminoff said the company has helped reunite kidnapped children with their families, recover lost pets and get guns off the street.
Amazon senior vice president Dave Limp also pointed to improvements the company has made to its software, including the ability for customers to decline all requests for footage from law enforcement, and a move last year that allows customers to choose which portions of their camera's view they want access to.
Yes, but: All that puts the onus on customers and law enforcement to use the technology appropriately.
Critics rejected the notion that Ring's products are making the world safer.
"Ring's business model is fundamentally incompatible with democracy and basic human rights." Fight for the Future's Evan Greer told Axios. "A world full of cheap, insecure, privately owned surveillance devices is not a safer world for the majority of people on this planet."
Between the lines: While customers have control of what is or isn't recorded and shared, they aren't the ones in the footage.
"Ring giving their users more privacy features doesn't help the person who lives across from a Ring owner whose camera is looking in their window, or the children in the playground across the street from a Ring doorbell," Greer said.
The bottom line: These controversies don't appear to be having an impact on Ring sales.
"Ring had a great holiday," Limp said, adding it was a record for not only Ring's smart doorbells, but also its companion lighting products.
2. Cannabis firms fuming over exclusion from CES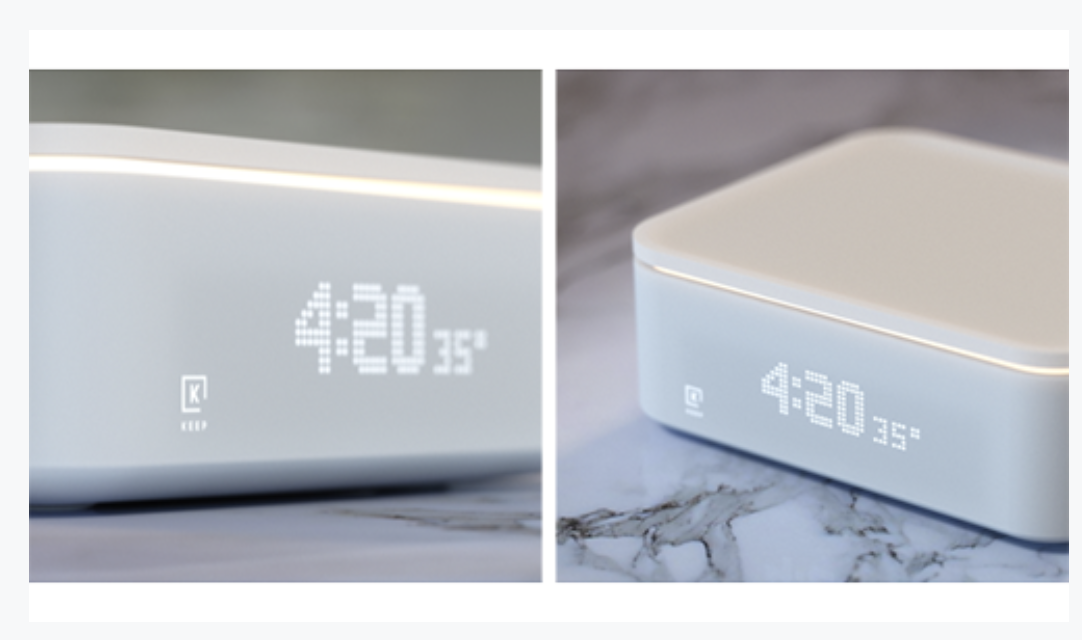 Last year, the big controversy at CES was over an exhibit from a sex toy company. This year, it is cannabis-tech companies that are crying foul.
Why it matters: Although there are a wide range of electronics shown at CES, critics say that whole categories are unfairly excluded.
Driving the news: Keep Labs, which makes a digitally enhanced storage canister for weed and related devices was given an award by the Consumer Technology Association, the trade group that puts on CES. Then it was only allowed to exhibit if it omitted any references to cannabis, the main use for said product. Instead, it opted to skip the show.
What they're saying: "It's profoundly disappointing when a conference known for its innovation is failing to honestly embrace a cannabis tech company that's driving innovation," says Cortney Smith, CEO of DaVinci, another consumer cannabis tech company. "The terms 'cannabis' and 'technology' aren't mutually exclusive."
The CTA, for its part, pointed to the mixed legal status of cannabis in explaining its policy.
"Marijuana is illegal at the federal level — as well as in public parks and hotels in the state of Nevada. Because of this, CES does not cover cannabis. Keep Labs was able to exhibit under the terms they'd showcase their product as a home appliance or storage device — the category they submitted their innovation award for. They decided not to exhibit."
— CTA, to Axios
The big picture: Cannabis companies often find themselves excluded from markets and services open to other companies, including financial institutions and online marketplaces.
That, Smith says, is wrong. "Cannabis tech companies should be seen as tech companies first — not cannabis companies that happen to operate in tech," he said. "We are the new players shaping the future of technology and consumers are already recognizing that, even if the tech industry hasn't yet."
3. Facebook changes its deepfake policy
Facebook is tightening its policies on "manipulated media," including deepfakes, as Axios' Sara Fischer reports.
Why it matters: Facebook has been criticized for the way it enforces its policies on deepfakes (AI-generated audio and video) and other misleading media. In particular, critics took aim at the tech giant's decision to allow a doctored video of House Speaker Nancy Pelosi to remain on its platform last year.
What's new: The new standards call for manipulated videos to be removed from the platform if they meet the following criteria:
If video is edited or synthesized beyond adjustments for clarity and quality in ways that are not obvious to an actual person and would likely mislead someone into thinking that a subject of the video said something that they did not actually say.
If the video is altered via artificial intelligence or machine learning, not just Photoshop or another standard video-editing program, in a way that makes it appear to be authentic.
The big picture: Facebook says that it doesn't want to remove all manipulated videos flagged by fact-checkers as false, because those videos will be available elsewhere on the internet regardless. Rather, it thinks the better policy is to leave them up and label those videos as false — giving users context about the videos that they may not get elsewhere.
4. White House pushes light-touch regulation for AI
The White House is warning federal agencies against over-regulating artificial intelligence as part of fresh guidance on how to govern the next-generation technology, Axios' Margaret Harding McGill reports.
Driving the news: The Trump administration's 10 regulatory principles are guidelines for agencies that may be tasked with crafting AI regulations, as well as a signal to companies that the White House is wary of saddling the burgeoning tech with expansive rules.
Details: The principles are around three overarching goals:
Get input from the public and experts, seeking comments on new regulations and basing decisions on scientific evidence.
Avoid heavy regulation by conducting cost-benefit analysis and risk assessments, and coordinating with other federal agencies to keep policies consistent.
Promote trust in AI by taking non-discrimination, safety, transparency and fairness into account in any regulatory action.
How it works: U.S. deputy chief technology officer Lynne Parker explained on a call with reporters how agencies could apply the principles.
The Department of Transportation would draw on them as it considers regulations for AI-powered drones, she said, while the Food and Drug Administration would do the same as it reviews medical devices that rely on AI.
The big picture: The principles are part of a broader push to encourage Europe and other allies to follow America's lead on AI policy instead of letting countries like China set the tone, suggested U.S. chief technology officer Michael Kratsios.
"The best way to counter authoritarian uses of AI is to make sure America and our international partners remain the global hubs of innovation, advancing technology in a manner consistent with our common values," Kratsios said.
What's next: The White House will seek public comment on the principles before finalizing them for agencies.
5. Google's Supreme Court case against Oracle
In a court filing with the U.S. Supreme Court Monday, Google argued that the future of software innovation and interoperability hangs on the court's decision in the tech giant's long copyright battle with Oracle, Margaret reports.
The big picture: The case, which centers on whether Google illegally used parts of Oracle's Java code for its Android software, could have wide-ranging implications for whether software engineers can copy pre-existing code to build new products. There are also billions of dollars in damages at stake.
What they're saying:
"An Oracle win would upend the way the technology industry has always approached the important issue of software interfaces. It would for the first time grant copyright owners a monopoly power to stymie the creation of new implementations and applications."
— Kent Walker, Google senior VP of global affairs
"Ethical developers and businesses around the world continue to recognize the value of Java and take advantage of our licenses to drive innovation and profit. Unfortunately, Google opted to ignore standard industry licensing policies and build its business by stealing Oracle's IP."
— Deborah Hellinger, head of global corporate communications, Oracle
5. Take Note
On Tap
Trading Places
Dan Ball, who led the tech/telecom team as deputy policy director for the Senate Commerce Committee, heads to Facebook as a director of connectivity and access.
ICYMI
In an unexpected move, Sony showed off its own concept car during its CES press conference. (The Verge)
The consortium behind Bluetooth is adding new features, including improved shared audio and better support for hearing aids. (The Verge)
Hyundai unveiled a flying taxi it is developing for Uber. (Axios)