Kim did most of the work on this edition while I was off yesterday counting to 5778. Have a great weekend!
https://www.axios.com/newsletters/axios-login-3290fa40-b071-466c-8674-c75963dbe3e9.html?chunk=0#story0
Why regulating Google and Facebook like utilities is a long shot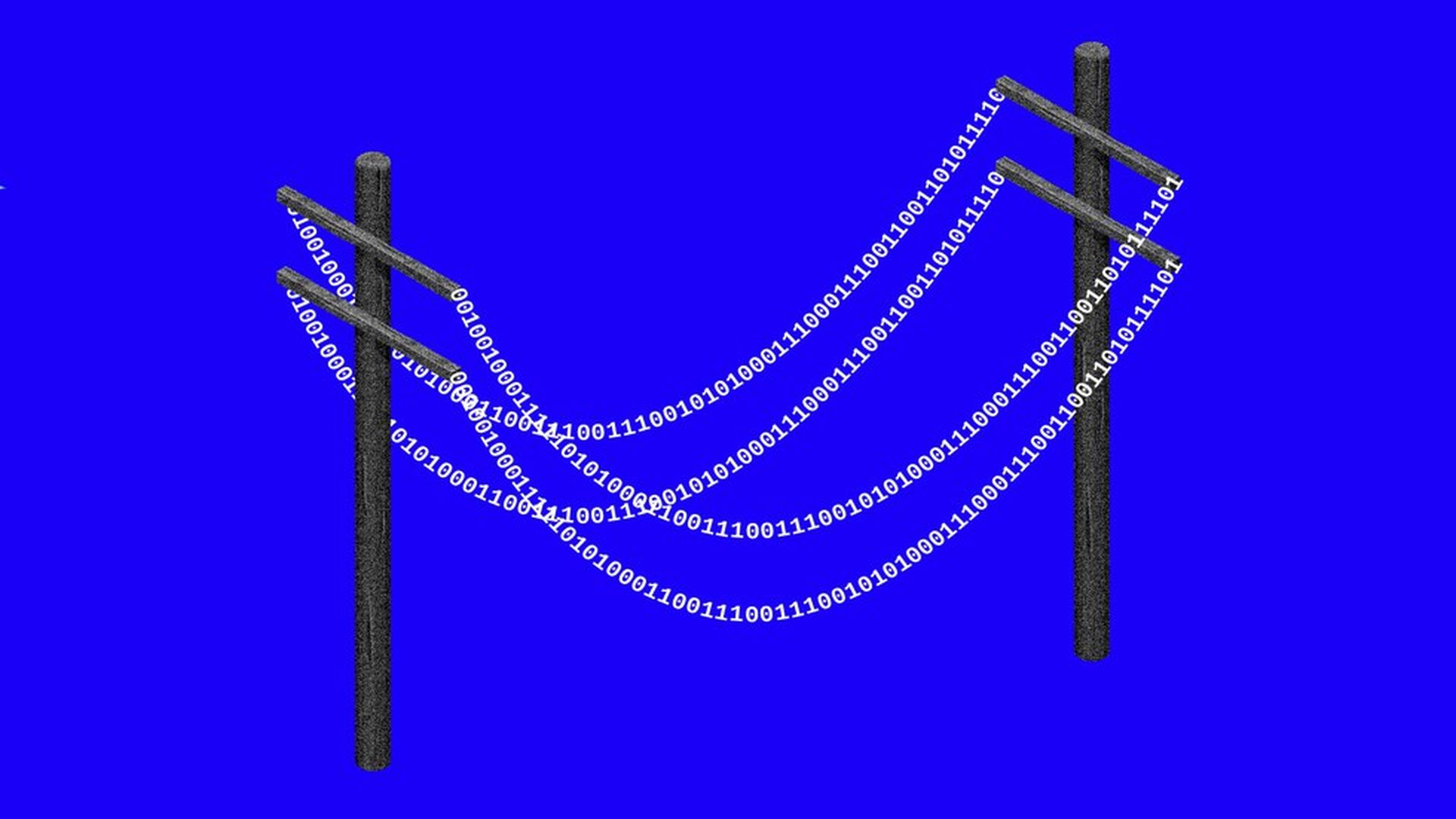 In 2009, a radio host asked Google's Eric Schmidt whether there might come a point when Google should be treated like a utility. The audience laughed at the idea. Fewer are laughing now — but that doesn't mean it'll actually happen.
The bottom line: Even though Congress may nibble around the edges by imposing new rules on certain search or social network operations, regulating the dominant online platforms — particularly Google and Facebook — as utilities is much more difficult than it sounds.
The back story: Influential personalities on the right and left are saying platforms like Google and Facebook have become such influential forces in the way people interact, get news, shop, and work, that they should be regulated as though they are essential public utilities, like electricity or water. Former White House advisor Steve Bannon was a fan of the idea.
Why it matters: Calls to reign in tech giants get louder as the companies get bigger and more powerful. Not helping matters is the fact that they are embroiled in new controversies around fake news, their role in moderating content, their influence in elections, and the personal data they trade for ads.
What they're saying: Commentators on the right, like popular Fox News host Tucker Carlson, as well as those on the left, like University of Southern California professor Jonathan Taplin, have pushed the idea of regulating platforms, specifically Google, as a utility. Even Michael Bloomberg compared Facebook to telecom companies (which are more heavily regulated) in a conversation with Axios this week.
Go deeper: For more details on how this regulation works and why it's so tough to pull off, read Axios' David McCabe's full story here.
https://www.axios.com/newsletters/axios-login-3290fa40-b071-466c-8674-c75963dbe3e9.html?chunk=1#story1
London says it will not renew Uber's hire license
London's transportation regulator announced today that it will not renew Uber's hire license, calling the ride-hailing service "not fit and proper" to hold one. Uber has 21 days to appeal the decision, during which it can continue to operate.
Why? City officials said the decision was a result of Uber's use of "Greyball," a secret software tool built to avoid regulators, per Bloomberg.
Perspective: Uber has around 3.5 million users and 40,000 drivers in London.
See the decision here.
https://www.axios.com/newsletters/axios-login-3290fa40-b071-466c-8674-c75963dbe3e9.html?chunk=2#story2
Behind Mark Zuckerberg's Russian ads announcement
Facebook CEO Mark Zuckerberg is no stranger to the grand gesture. His acquisitions of WhatsApp and Instagram and flashy rollout of a manifesto are among the examples.That's the trick he turned to on Thursday afternoon: delivering remarks in a stark live shot from behind a desk, looking more like a politician that his casual persona.
The upshot: Facebook will give the ads purchased by a Russian "troll farm" to Congressional investigators. It'll also implement new disclosure rules for political ads on the platform.
What it means for the Russia story: There's more attention than ever on Silicon Valley's role. And there will be more headlines when Twitter briefs Senate Intelligence Committee staff next week.
What it means for Facebook, per David : It's a fever pitch moment for a company that's already had a year of them. You get the impression that Zuckerberg's attempts to get ahead of the story are really just catch-up. The company that coined "Move Fast and Break Things" is once again struggling to move fast when it has to put things back together.
What it means for the ad biz, per Axios' Sara Fischer: "Advertisers that Axios has spoken to overwhelmingly support Facebook's efforts to be more transparent and to crack down on ads that lead to bad pages, but worry about how publicly disclosing their ads will change the way they compete with those advocating for opposing ideologies."
Go deeper: Sara writes that political advertisers worry about new Facebook rules.
Our thought bubble:
Whatever side of this story you're on — tech exec, Hill staffer, or ad buyer — this is going to have to stay on your radar as investigators undertake the slow task of understanding what happened on Facebook in the heady months of the 2016 campaign. Lawmakers will also continue to push for legislation focused on increasing transparency for digital ads.
https://www.axios.com/newsletters/axios-login-3290fa40-b071-466c-8674-c75963dbe3e9.html?chunk=3#story3
Scoop: Ex-Y Combinator COO working on self-driving car startup
Qasar Younis, a former Google product manager who was most recently chief operating officer at startup accelerator Y Combinator, is quietly working on an autonomous driving startup, Axios' Kia Kokalitcheva and Dan Primack scooped last night.
The details: The company is said to be working on simulation software for self-driving cars, and is finalizing a $10 million funding round led by Andreessen Horowitz (with Marc Andreessen joining the board of directors). Andreessen Horowitz declined comment, while Younis did not return requests for comment.
Background: Younis left Y Combinator in March after four years at the famed Silicon Valley accelerator. Before that, he spent three years as a product manager at Google, which he joined after the search giant acquired his startup (and YC alum) TalkBin. Early in his career, Younis was an engineer with General Motors.
https://www.axios.com/newsletters/axios-login-3290fa40-b071-466c-8674-c75963dbe3e9.html?chunk=4#story4
Memorial planned Sunday for Pi Day creator Larry Shaw
A celebration of the life of Larry Shaw is planned for Sunday. Shaw, former technical curator of San Francisco's Exploratorium museum, was also the creator of Pi Day, the March 14 celebration of the all-important and never-ending number that represents the ratio of a circle's circumference to its diameter. It's since become one of the big geek holidays of the year, right up there with May The Fourth, the annual tribute to all things Star Wars.
But Shaw, who died in August at age 78, was best known to me as the father of my friend Tara and her sister Sara. For those who want to honor Shaw and his legacy, the memorial service will be held at 1 p.m. Sunday at the Buddhist Temple of Marin. And, according to SF Gate, pie will be served.
https://www.axios.com/newsletters/axios-login-3290fa40-b071-466c-8674-c75963dbe3e9.html?chunk=5#story5
Take note
On tap: The iPhone 8, iPhone 8 Plus, Apple TV 4K, and Apple Watch Series 3 all officially go on sale today.
Trading places: Former Cisco CEO John Chambers has joined the board of social media start up Sprinklr...Naveen Rao, general manager of Intel's Artificial Intelligence Products Group, has joined Square's board, according to an SEC filing.
ICYMI: MongoDB filed for an IPO, seeking to raise $100 million, CNBC reports...Chinese search giant Baidu launched a $1.5 billion autonomous driving fund that aims to fund 100 projects over the next three years, according to Reuters...Hewlett Packard Enterprise is said to be planning up to 5,000 layoffs, Bloomberg reports...Bose introduced a version of its QC noise-cancelling headphones, with the new model having a dedicated button to summon Google's assistant and selling for $350, per The Verge.
Clarification: A headline in yesterday's Login incorrectly suggested the IP licenses were part of Google's $1.1b deal with HTC. The IP is separate from the agreement to bring on some HTC employees.
https://www.axios.com/newsletters/axios-login-3290fa40-b071-466c-8674-c75963dbe3e9.html?chunk=6#story6