https://www.axios.com/newsletters/axios-login-3265f334-9ff6-48ff-a26c-52c05bdd81e4.html?chunk=0#story0
Facebook hearings may not move needle on regs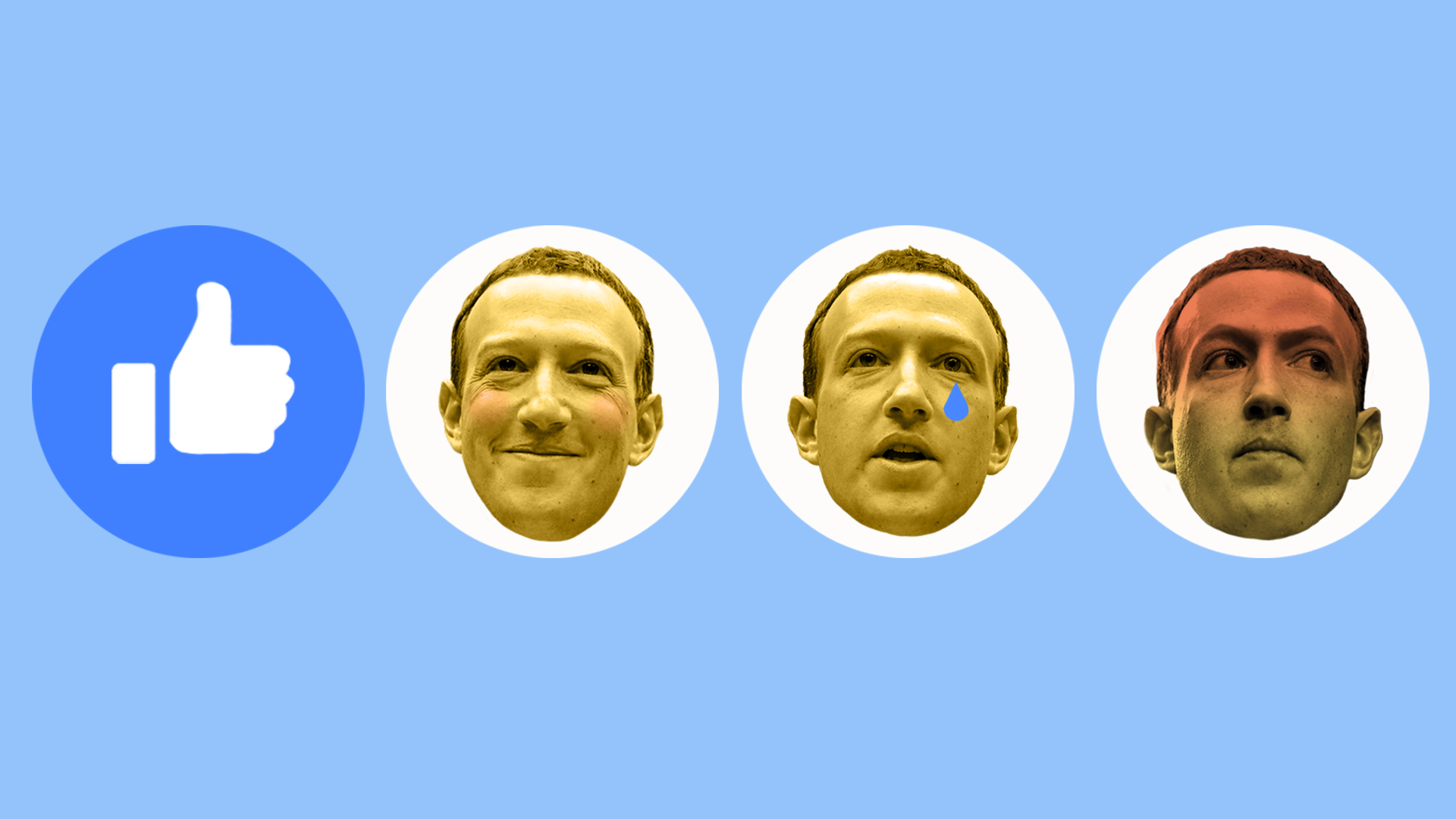 After more than 10 hours of grilling Facebook CEO Mark Zuckerberg, Congress is no closer to regulating the platform's privacy practices than it was when the hearings started, Kim Hart and David McCabe report.
The bottom line: It's clear that lawmakers haven't coalesced around a regulatory end-goal, even though the threat remains. As House Energy and Commerce chairman Greg Walden put it after the hearing, "I don't want to rush into legislation minutes after having the first hearing of this magnitude, but certainly if they can't clean up their act we'll clean it up for them."
Regulation remains a long shot, even if we're hearing more about it. There were plenty of regulatory skeptics among Republicans at the hearings — and no single proposal emerged from the sessions as the go-to way to regulate Facebook.
Some Democrats, however, are making tougher privacy enforcement a big part of their message. "Well, the Republicans aren't going to address it," said Rep. Frank Pallone, the top Democrat on E&C. "But I think the Democrats were clear that we want comprehensive legislation."
Even if Congress can't get its act together to take action, there are other avenues for regulation. States could pass their own laws, as some are considering, while the the FTC could take action under existing laws.
And while broad national privacy legislation doesn't appear to be on the horizon any time soon, President Trump did sign into law an anti-sex trafficking bill that shifts some liability back onto internet platforms, including Facebook.
Meanwhile: Here are some other notable takes on the hearings:
https://www.axios.com/newsletters/axios-login-3265f334-9ff6-48ff-a26c-52c05bdd81e4.html?chunk=1#story1
Our AI future dominates TED2018 talks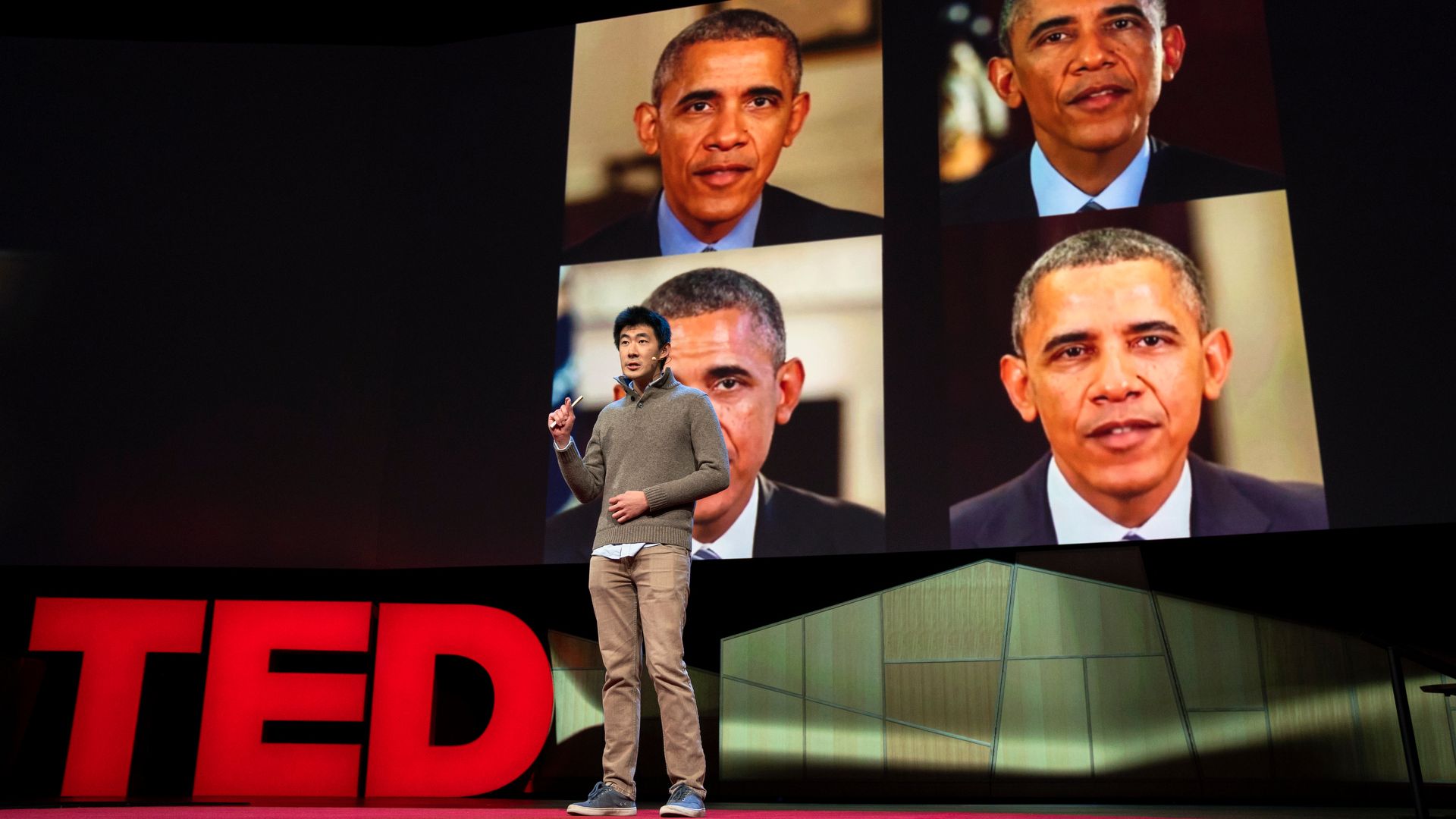 Artificial intelligence is on the verge of reshaping human society. But whether that change will be for the better or worse has been the subject of much debate at this year's TED conference.
Why it matters: Even those laying out the case for a positive AI future painted a picture of society being fundamentally reshaped by the presence of significantly smarter computers. Some of the TED talks describe exciting — sometimes alarming — changes arising from this technology.
No poker face: Dolby Labs chief scientist Poppy Crum spoke in positive terms about the end of the poker face.
"I think that's a thing of the past," she said. "While that might sound scary it's not necessarily a bad thing."
Crum talked about how being able to see that which has been traditionally hidden could allow a high school counselor to sense when a student is silently struggling or could enable police to tell the difference between a person who wishes to do harm from someone having a mental health crisis.
My thought bubble: I can't help but worry about a world in which the vulnerable are unable to keep even their innermost thoughts private.
New video tech: From there, things got even more exciting (and/or terrifying depending on your perspective) as Google computer scientist Supasorn Suwajanakorn showed how current technology can be used to transform existing photos and videos to create new videos saying nearly anything.
Again, Suwajanakorn focused on the positive, talking about the ability for future generations to interview Holocaust victims or people to interact with grandparents who are no longer living.
But, but, but: Even if there's a good system in place to label such creations, just their existence could make it easier for people to deny real videos. And I'm skeptical that bad actors won't also get ahold of this or similar technologies to generate fakes without such warnings.
More to come: The discussion continues throughout the week, with Ray Kurzweil set to talk on Friday about whether AI will usher in the singularity.
https://www.axios.com/newsletters/axios-login-3265f334-9ff6-48ff-a26c-52c05bdd81e4.html?chunk=2#story2
ESPN vows to keep TV roots as it launches app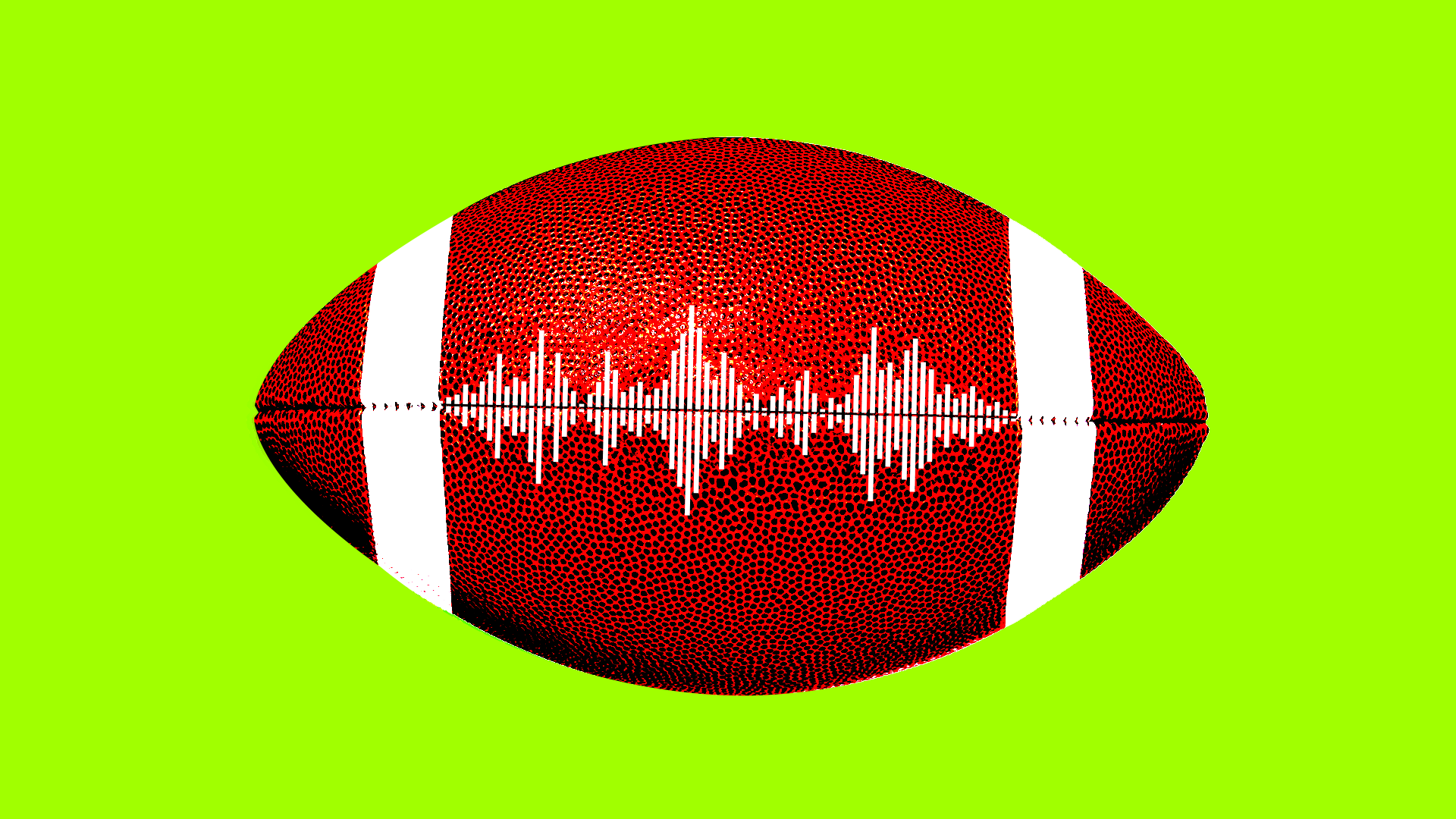 ESPN will officially launch new direct-to-consumer streaming service within the ESPN app Thursday called ESPN+. The move is the company's biggest step yet to offer something directly, rather than via pay TV operators, Sara Fischer reports.
It will cost $4.99 and will include most ESPN content with the big exception of the majority of live sports being shown on TV. For that, users will still need a pay TV subscription. Users can buy ESPN+ through the ESPN app.
Why it matters: While the new service is meant to be the rebirth of ESPN for the digital age, ESPN president Jimmy Pitaro is adamant that the new service is meant to be an extension of the brand, not a replacement to its waning linear television business.
https://www.axios.com/newsletters/axios-login-3265f334-9ff6-48ff-a26c-52c05bdd81e4.html?chunk=3#story3
Impossible burgers go to White Castle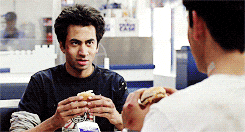 Harold and Kumar will soon have a new meatless option for their favorite burger. That's right: White Castle will begin to sell a meatless version of its signature "slider" burger for $1.99 or as part of a meal in 140 locations in New York, New Jersey, and the Chicago area.
The big deal: Although Impossible Foods' burgers have been available in more than 1,300 restaurants already, White Castle is the largest chain to begin serving the Bay Area company's plant-based burgers.
Consumer demand: Fast food companies are best known for their cheap and quick food options, but shifting consumer tastes are prompting companies to adapt their menus. A few years ago, for example, White Castle added a veggie slider to its menu. But the Impossible Burger is designed to sway more than just existing vegetarians.
My thought bubble: Until this deal, the Venn diagram of White Castle and Impossible Burger was two adjacent, entirely non-overlapping circles.
https://www.axios.com/newsletters/axios-login-3265f334-9ff6-48ff-a26c-52c05bdd81e4.html?chunk=4#story4
Take Note
On Tap
TED2018 continues in Vancouver. Speakers today include former Google and Microsoft executive Kai-Fu Lee.
Trading Places
ICYMI
https://www.axios.com/newsletters/axios-login-3265f334-9ff6-48ff-a26c-52c05bdd81e4.html?chunk=5#story5
After you Login
Too soon! The Onion's take on the Zuckerberg hearings has a fictional congressman reassuring the Facebook CEO that he has nothing to worry about:
"We just need to pretend like we're doing something right now, due to the fact that people are pretty mad at you. But once the heat dies down, you can go right back to whatever it was you were doing all along. Seriously, you can relax. Oil executives, big bank CEOs — they've all been in that chair before and have come out totally fine. You have absolutely no reason to worry."