Axios Login
January 31, 2019
Situational awareness: Intel officially named Bob Swan, its CFO and interim CEO, as permanent chief executive.
Hello from D.C., where it's so cold I am using the GIF below to keep warm.
1 big thing: Why Facebook is playing with fire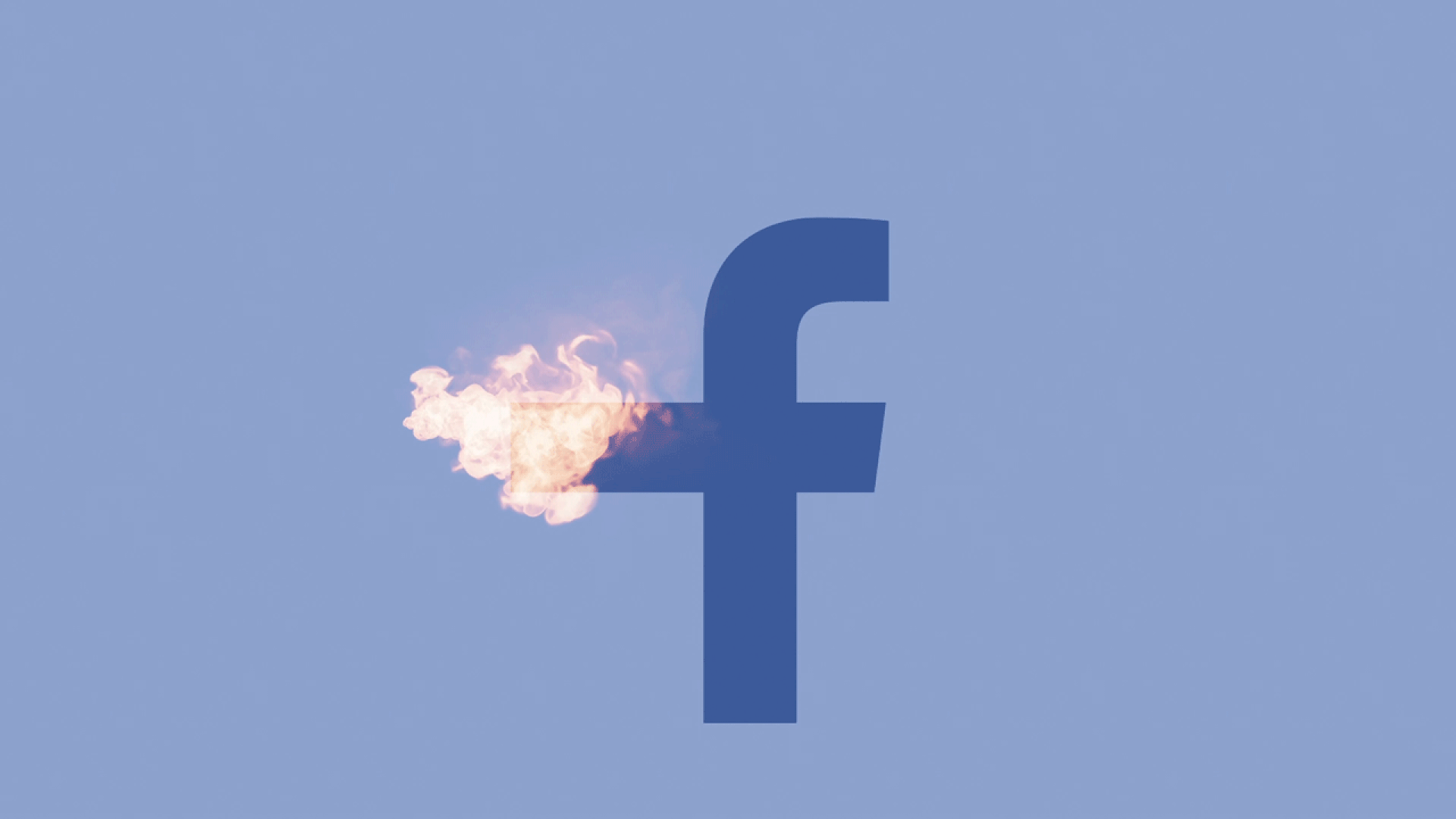 In choosing to make an end-around Apple's rules for its market research app, Facebook was playing with fire.
ICYMI: Facebook took a program designed to let businesses internally test their own app and used it to monitor most, if not everything, a user did on their phone — a degree of surveillance barred in the official App Store.
Lest there be any ambiguity on that last point, it was just last August that Facebook was forced to pull a similar app after Apple said it violated rules on data collection.
Why it matters: Apple is a key distributor of Facebook's apps and sole arbiter of what is allowed inside its App Store. If Apple were to ban Facebook's apps, the company wouldn't have an alternative means to get its apps on iOS devices and would have to rely solely on a mobile web browser to reach its users.
The big question: It's unclear just what Facebook was thinking — it won't say whether it thought that it was somehow complying with Apple's rules.
What is clear is that when Apple did learn about the app, it was hopping mad. The company spent several hours getting a handle on the situation Tuesday night before ultimately deciding to revoke Facebook's enterprise credentials.
Apple's move had the effect of limiting a wide range of other efforts within Facebook, including breaking test versions of new and existing apps as well as internal tools. Facebook says that it is working to resolve the issue — but again, that's really up to Apple.
Yes, but: Facebook wasn't alone in flouting Apple's rules, which may prove a boon to the social network as it works through the crisis. It turns out Google was doing almost the same thing.
Google, though, apologized and withdrew its app immediately. Plus, it hadn't had a similar app already rejected like Facebook.
So far, it seems to have escaped any immediate punishment.
By the numbers: The number of affected users also differs.
Facebook said fewer than 150,000 people used the Facebook Research app in the time it was available.
Google's Screenwise app has been around since at least 2014, but has been installed on fewer than 10,000 devices, according to a source.
Between the lines: Apple doesn't really know how many others companies may have employed similar techniques.
By design, Apple doesn't approve or know the details of the apps being deployed using enterprise certificates.
That allows companies to build and deploy apps containing proprietary information, intended for internal use only.
Meanwhile: Aside from the issue with Apple, Facebook was also taking a risk in collecting so much data, and especially from teens.
Facebook notes that it was upfront about the data it was collecting, compensating users and getting parental consent where needed.
Even still, it was grabbing a ton of data — including reportedly asking users to upload their Amazon purchases.
The bottom line: The saga of Facebook Research will be be yet another point for those who believe Facebook will gobble up all the data it can unless it is reined in through regulation.
2. Facebook's earnings, though, were great
Scandals notwithstanding, Facebook reported a stellar quarter Wednesday, Axios' Sara Fischer reports.
It beat estimates on revenue, earnings and user growth and said it's making far more money per user than analysts expected, much more than it ever has before.
Why it matters: The company is facing unprecedented scrutiny from policymakers, business partners and privacy advocates, but strong growth — particularly overseas — demonstrates that users and advertisers are largely unfazed by the corporate drama.
By the numbers:
2.7 billion monthly active users across all of its apps
2 billion daily active users across all of its apps
66% of Facebook core app users also are daily active users 
500 million daily active users of Instagram Stories
7 million total advertisers across all apps 
2 million total businesses active on Stories 
The big takeaways on growth:
Facebook has improved its ability to monetize users. While user growth was strong, just about matching estimates, average revenue per user was up much higher than expected, by 20% year over year.
The Asia-Pacific region is booming. The company added more daily active users and monthly actives users across every region in the world, including North America, which is largely saturated with existing Facebook users, anyway. It experienced especially strong growth in the Asia-Pacific region.
It posted a record $6.8 billion in profits, despite executives' assurance that investments in safety and security on its platform have been so costly that they have affected its bottom line.
Facebook warned revenue growth would slow. "Revenue growth rates will continue to decelerate throughout 2019 on constant current basis," CFO David Wehner said. The company said it will rely more heavily on Story ads than News Feed ads for growth.
Read more of Sara's full story.
3. New H-1B visa rule favors master's recipients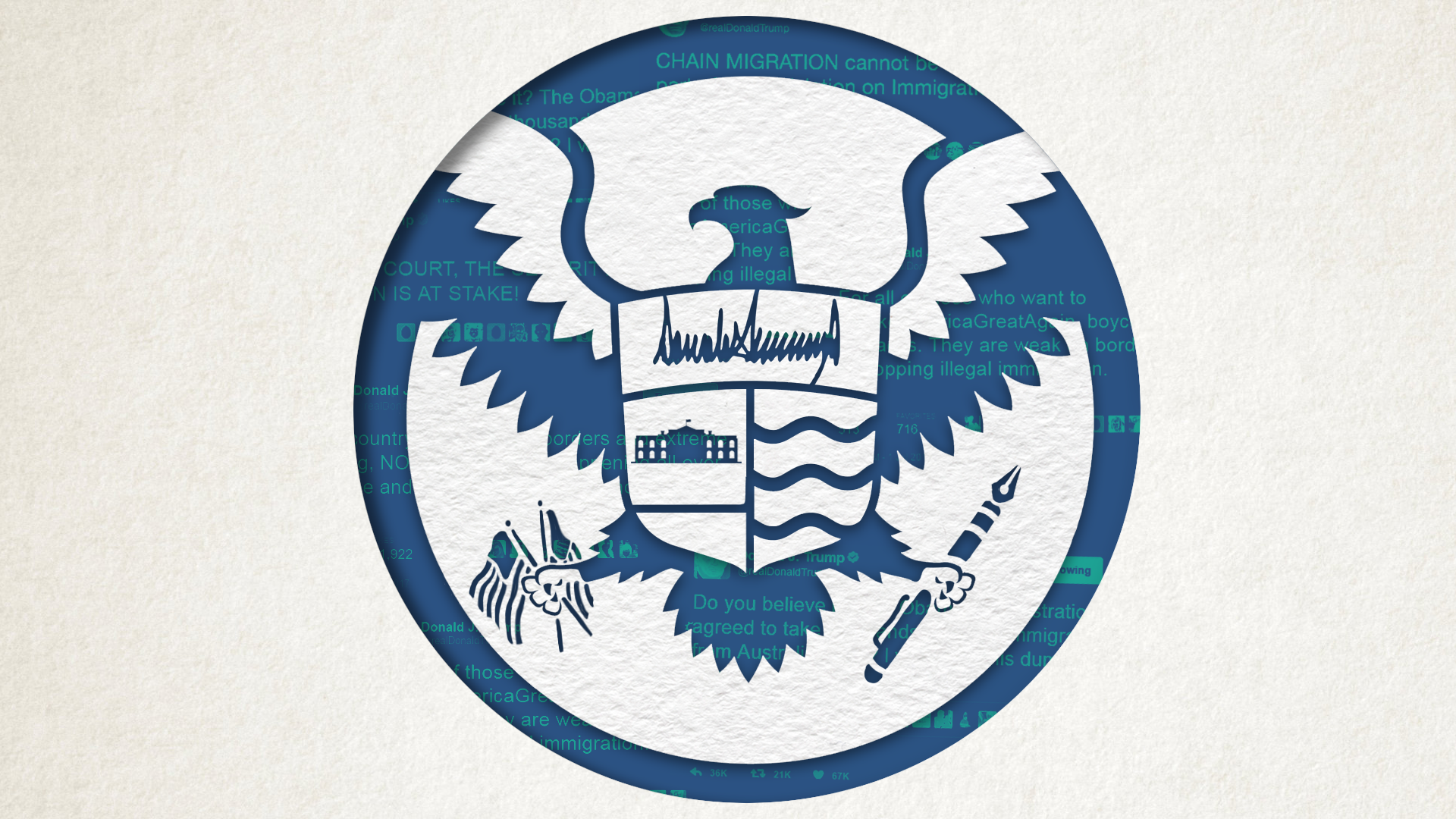 The Department of Homeland Security posted a final rule on Wednesday that will favor certain H-1B high-skilled visa applicants with more than a bachelor's degree, Axios' Stef Kight reports.
Why it matters: The new system would make it statistically more likely for someone with a master's degree from an American university to receive an H-1B over those without the higher degree or those with a master's from a foreign university.
The big picture: Other proposals — and more controversial ones — are expected to follow this new rule, including one that would end work permits for the spouses of H-1B visa holders with pending green cards. Another could force employers to pay their H-1B employees more.
Go deeper:
4. Hulu now has "pause" commercials
Hulu is rolling out "pause" ads, or ads that appear on your screen when you hit the pause button while watching a show, Sara writes.
Why it matters: It's part of a broader effort by Hulu to make advertising for content less intrusive and more relevant. The majority of Hulu's subscribers pay for the ad-supported tier, for which Hulu just recently lowered the price.
How it works: When a user hits the pause button while watching a show, an ad will show up on the left side of the screen against a gradient shading. The ad has no sound and disappears as soon soon as the user hits play again.
Between the lines: Hulu says Coca-Cola and Charmin have signed on as its beta partners for the launch.
While those are expected advertisers for this format (users usually pause shows to grab a snack or use the restroom), Hulu head of ad platforms Jeremy Helfand says the format could work for many advertisers, so long as the ads are contextually relevant.
Nearly 80% of Hulu content is now watched in the living room, up from 70% a few years ago, Helfand says. A pause ad is suited for large-screen viewing, where presumably users are passively consuming content for a longer period of time.
The big picture: The effort comes amid an industry-wide push to be more innovative with advertising. Most networks and TV providers are beginning to use data and tech to target more personalized ads. AT&T is also testing a similar pause ad function.
The TV industry has recently become more motivated to change its old-school way of delivering ads because consumers are largely rejecting ad-supported programming, instead opting to purchase ad-free subscription services like Netflix.
Hulu thinks that if it can serve people more relevant ads, users will be open to ad-supported programming.
The bottom line: While TV consumption has changed the way viewers consume content, the reality is that TV advertising hasn't yet caught up with the times.
5. Other earnings were a mixed bag
Facebook wasn't the only big name tech company reporting earnings Wednesday, with Microsoft, Qualcomm, Samsung and PayPal results each offering a different glimpse into the state of the broader tech economy.
The bottom line: The tech industry isn't monolithic. Some companies have reported weakness in their data center businesses, while Microsoft did comparatively well.
6. Take Note
On Tap
Amazon tops the list of tech companies reporting earnings today.
Upfront Summit wraps up in Malibu, California.
Trading Places
FTI Consulting has hired former National Security Council and FBI staffer Jordan Rae Kelly to be a senior managing director in its cybersecurity practice. She will be based in Washington, D.C.
ICYMI