I'm headed to the airport, but what else is new? Hope to see some readers in Boston this week at MIT's Solve conference.
https://www.axios.com/newsletters/axios-login-310beb7c-d28b-4e64-b266-d2b189a7c564.html?chunk=0#story0
1 big thing: telecom's identity crisis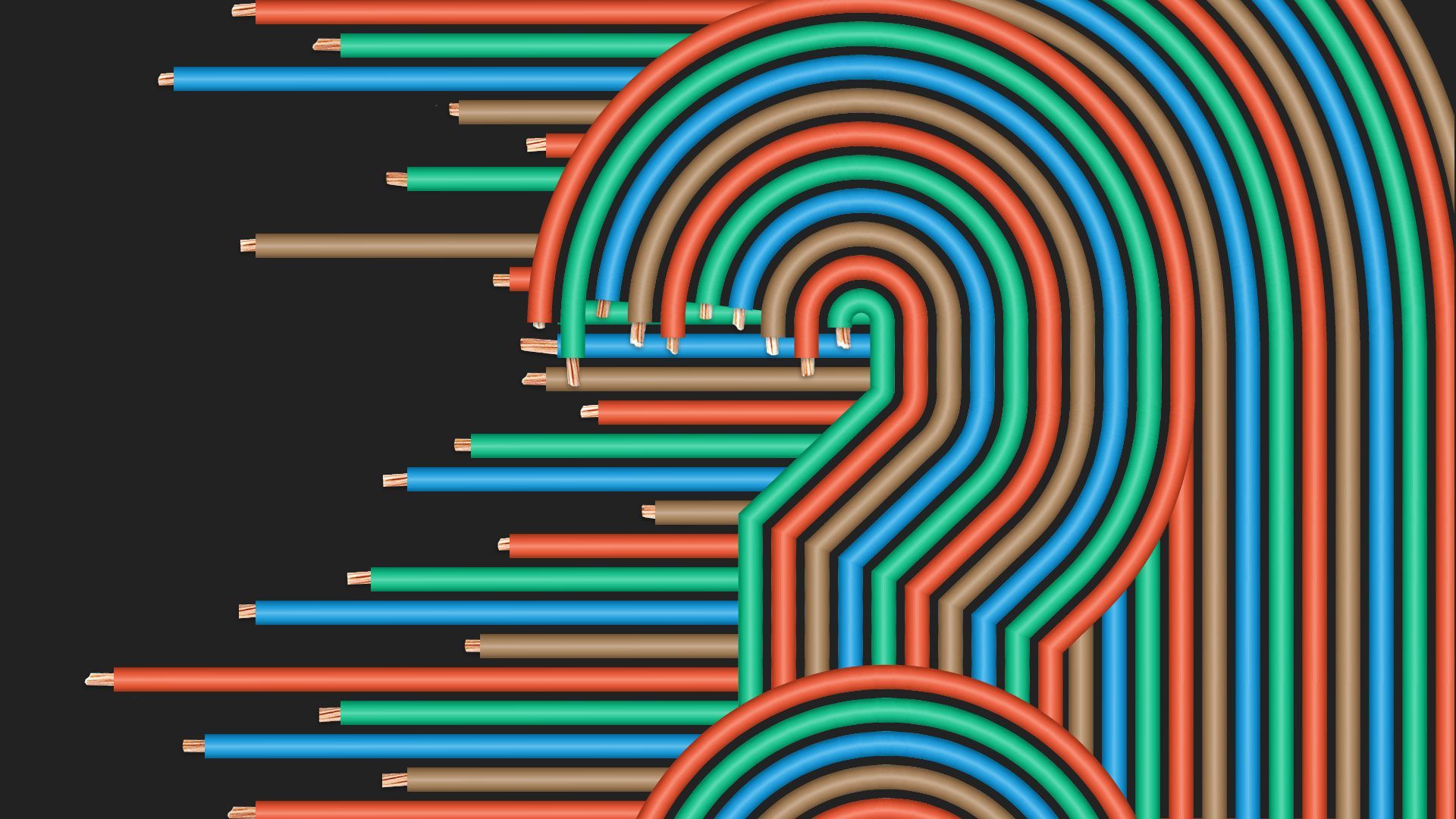 Every several years, the telecom industry spends a fortune to build a new generation of mobile network and, on top of that network, a host of internet services to make new fortunes.
My thought bubble: Now, let's not get too weepy for the cellular industry. AT&T and Verizon know how to make those investments pay off and have managed to build nice profitable businesses that take into account those big network expenses.
That said, as Kim Hart reports, the firms are increasingly facing an identity crisis, as are those big in home broadband like Comcast.
Why it matters: It's no longer enough to power the pipes and cell towers that send internet traffic coursing around the world. The services that ride on top of that traffic, like Google, Facebook and Amazon, now dominate the internet ecosystem.
As I mentioned, this dynamic isn't new. Telecom companies have been grappling with rising cord-cutters, a saturated broadband market, declining monthly bills and shifting consumer habits for several years.
The headwinds facing big telecom providers include:
Cord-cutters: Millennials are opting for over-the-top streaming services over traditional pay-TV services from the likes of Comcast and Charter. UBS has predicted a 4% decline in pay-TV subscribers in 2018, per Business Insider.
Declining monthly bills: As consumers use more and more data, revenue per bit consumed continues to decline.
Saturated market: Predictable growth is drying up with overall U.S. smartphone penetration expected to reach close to 90% this year, and broadband penetration is high in major markets.
Fiber is expensive: Broadband networks need a direct link to fiber network, and those are costly to build. Mobile data traffic is expected to increase fourfold by 2012, Deloitte predicts, requiring an investment of up to $150 billion over the next 5–7 years in the U.S. alone.
Race for content: Some studios and Silicon Valley giants like Google's YouTube, Facebook, Amazon and Netflix are producing their own streaming content and delivering it directly to the consumer — and in some cases giving it away for free.
Advertising dollars: Some telecoms, like AT&T and Verizon, are trying to catch up with Google and Facebook to get a piece of the digital advertising market, but so far haven't made a sizable dent.
Go deeper: Kim has more here.
https://www.axios.com/newsletters/axios-login-310beb7c-d28b-4e64-b266-d2b189a7c564.html?chunk=1#story1
2. Tech critics turn to California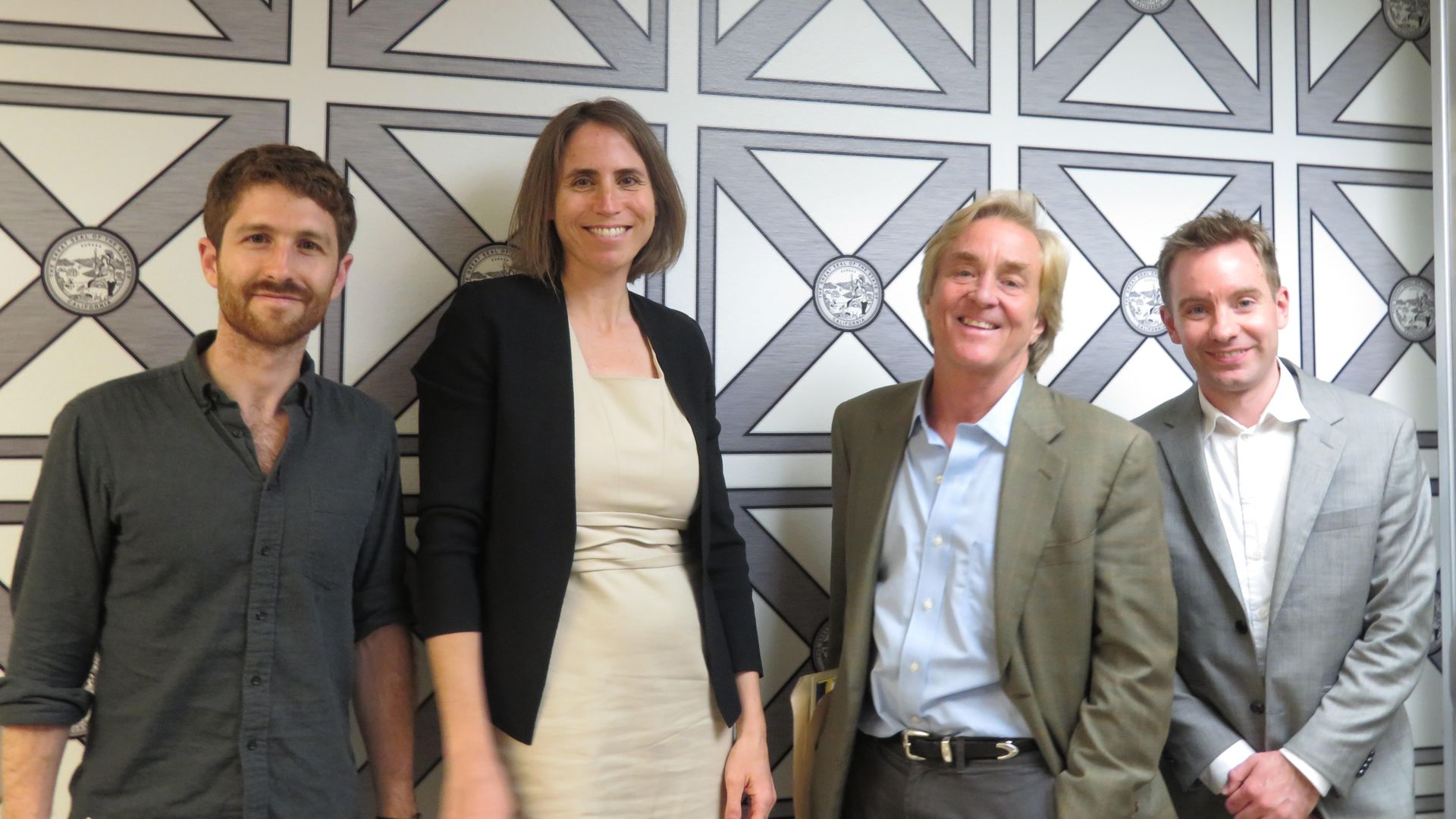 With Congress seemingly unlikely to pass major privacy legislation any time soon, those seeking to rein in Big Tech are looking at other avenues. On Monday, several prominent advocates met with lawmakers in Sacramento.
Who was there: The group included Common Sense Media CEO Jim Steyer, along with Tristan Harris, Sandy Parakilas and Renée DiResta, three of the leaders in the "humane technology" movement.
Why Sacramento? Getting legislation passed in a major state like California often results in the changes being implemented nationwide, Steyer told Axios.
"California has become the de facto standard for the nation at a time of complete dysfunction in Washington, D.C.," Steyer said.
What they're seeking: California is already weighing several bills that would put limits on tech giants. Among them is a proposal to require Facebook, Twitter and others to label accounts operated by automated bots, rather than humans.
"We expect there will be even bigger stuff this year," Steyer said. "The world has changed and the public perception of the tech industry has changed. That makes it more likely do big stuff."
Meanwhile: In a San Francisco Chronicle op-ed, House Energy & Commerce Chairman Greg Walden sent a message to Silicon Valley CEOs: If you don't want Congress to regulate you, you'd better come talk to us.
https://www.axios.com/newsletters/axios-login-310beb7c-d28b-4e64-b266-d2b189a7c564.html?chunk=2#story2
3. For some, Uber stops mandatory arbitration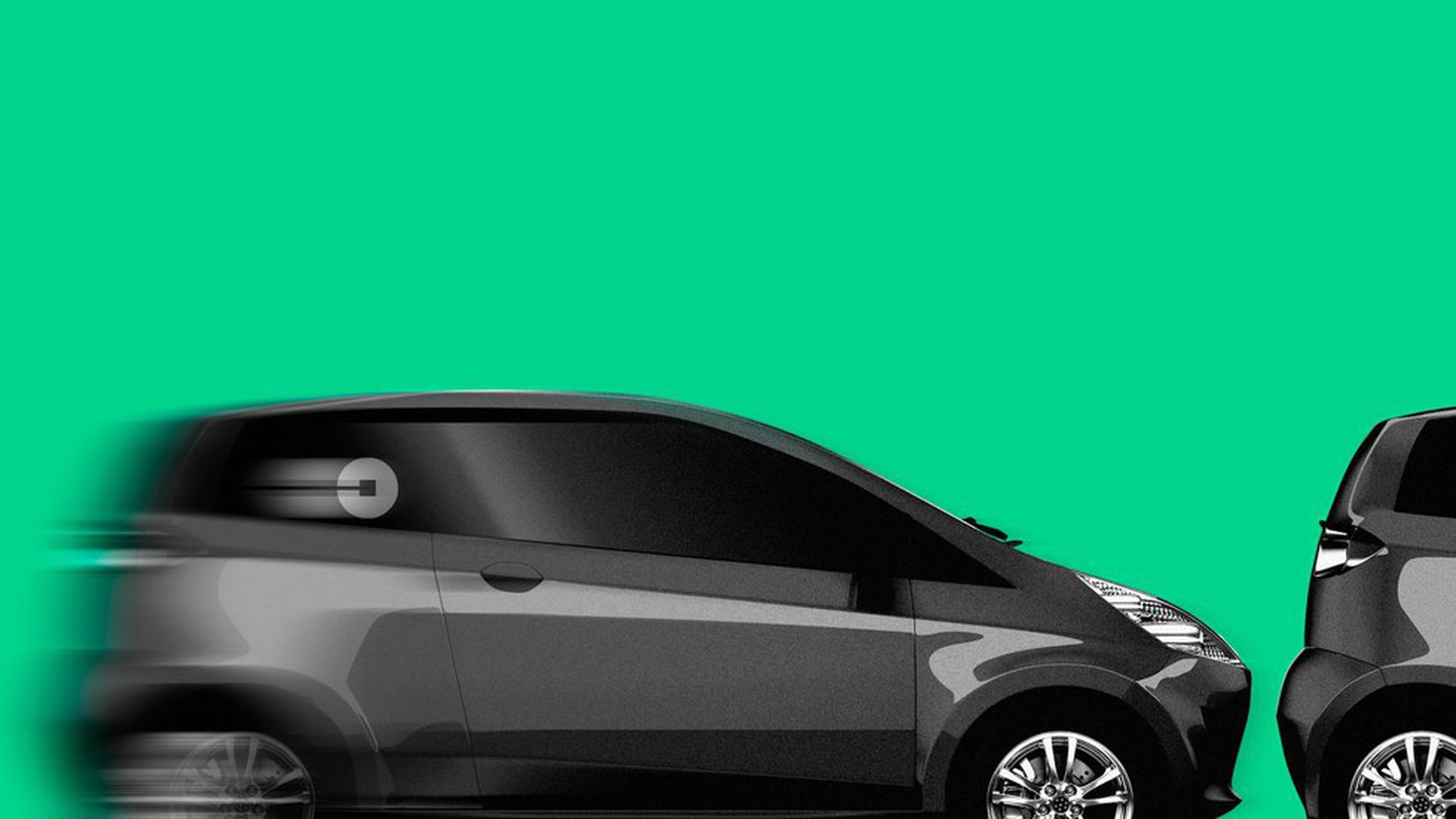 Uber said Tuesday it's changing its long-standing policy of mandatory arbitration to exempt employees, drivers, and riders in cases of sexual harassment and assault, Kia Kokalitcheva reports.
Why it matters: Mandatory arbitration clauses for employees and customers have been criticized (including by Uber whistleblower Susan Fowler) because companies can use them to keep victims silent and hide potentially illegal activities.
But, but, but: The exemption only applies to individual claims and not class actions lawsuits.
So the group of women who recently asked Uber's board to release them from arbitration clauses will only be able to sue the company for certain claims, and only as individuals.
Also, it doesn't apply to other types of issues, like pay discrimination claims.
Separately, Lyft shared internal data Monday showing it had about a third of the U.S. ride-hailing market last year, up from 20% in 2016.
https://www.axios.com/newsletters/axios-login-310beb7c-d28b-4e64-b266-d2b189a7c564.html?chunk=3#story3
4. Palace intrigue as CBS sues its parent
In an unexpected twist, CBS blew up a long-awaited deal to merge with its former sister company Viacom on Monday by filing a lawsuit against the longtime parent company of both networks, National Amusements.
Why it matters: Analysts say CBS is using a "nuclear option," a rare right included in its charter that lets the dual-stock company actually sue its parent, Sara Fischer reports.
CBS has had the ability to use the option for years, but a volatile media landscape is forcing them to use the option now, and save its company from what it thinks wouldn't be the best long-term deal for its survival.
The details: The lawsuit, if successful, would free CBS from over 20 years of majority control by National Amusements and its powerhouse executives Sumner Redstone and his daughter Shari Redstone.
With independence, CBS could chose to pursue a different merger partner, one that they think would offer them more value than Viacom.
According to the lawsuit, Redstone told one potential suitor that CBS wasn't up for grabs. Sources say that company was Verizon, but that CBS would be open to any merger partners that would benefit its shareholders, including a tech company.
The lawsuit asks that the court issue a restraining order against Shari Redstone so that she can't overthrow CBS' board.
https://www.axios.com/newsletters/axios-login-310beb7c-d28b-4e64-b266-d2b189a7c564.html?chunk=4#story4
5. Female founders face VC funding cliff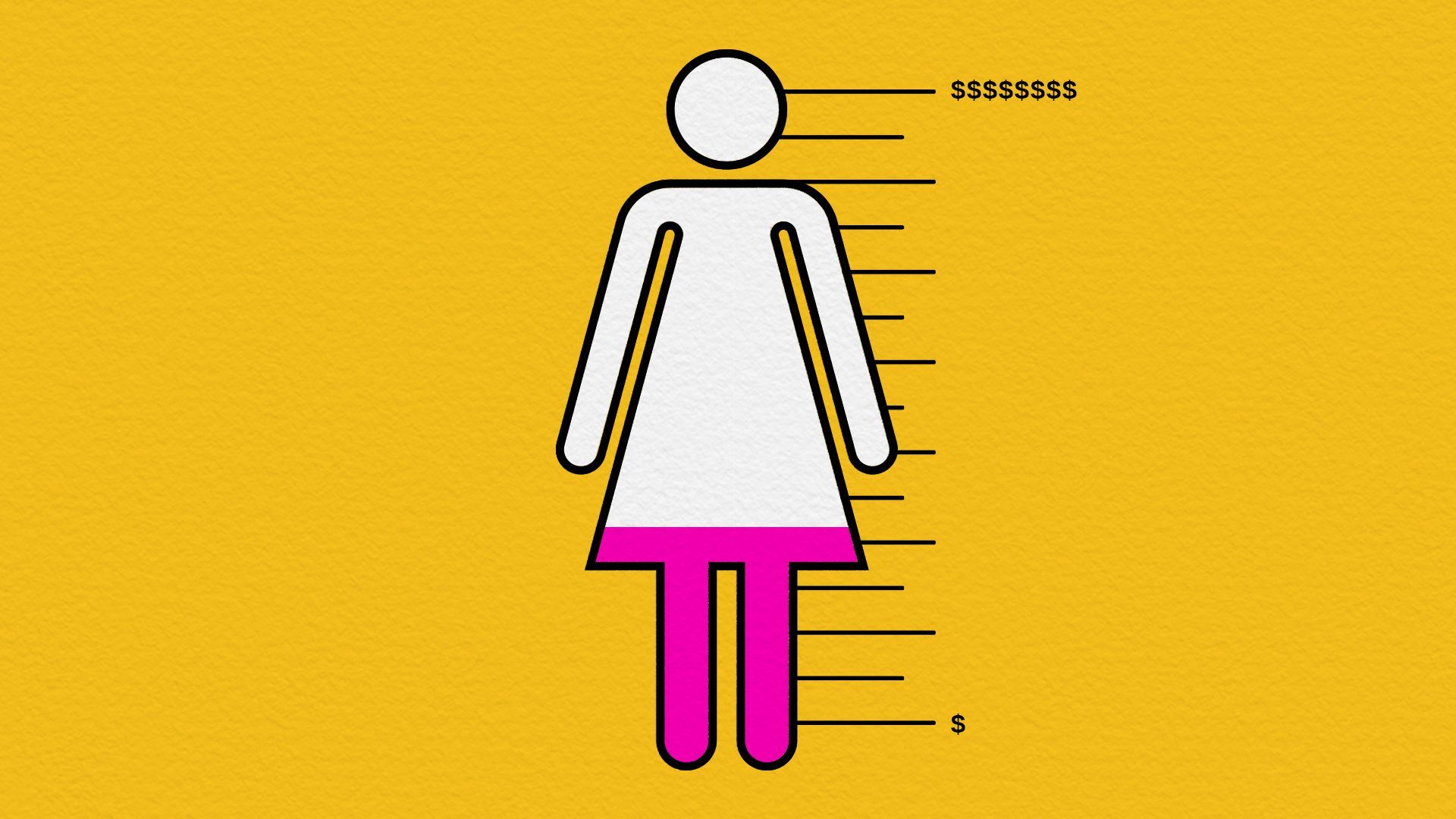 It's well known that startups founded by women struggle to raise venture capital, but even the rare exceptions struggle to keep pace with male peers.
By the numbers: Since 2008, less than half of all-female founding teams have secured follow-on capital for their startups, compared more than half of all-male founding teams, according to PitchBook.
Only 39% of all-female founder teams raise follow-on funding for their startups, compared to 52% for all-male teams.
Moreover, follow-on rounds for all-female teams comprise just 1.57% of all VC rounds since 2008.
Why it matters: Follow-on fundraising difficulties contribute to an unvirtuous cycle, dissuading some early-stage investors from backing female founders.
https://www.axios.com/newsletters/axios-login-310beb7c-d28b-4e64-b266-d2b189a7c564.html?chunk=5#story5
6. Take Note
On Tap
Cisco reports earnings tomorrow after the close. (Editor's note: This corrects the date, which previously said today).
Trading Places
ICYMI
https://www.axios.com/newsletters/axios-login-310beb7c-d28b-4e64-b266-d2b189a7c564.html?chunk=6#story6