All eyes will be on Apple today as the company hosts their big media event in Cupertino. See below for a preview and be sure to check out the Axios tech stream for live coverage and analysis.
https://www.axios.com/newsletters/axios-login-2ea3207c-1519-408c-9a26-b0fcf749f165.html?chunk=0#story0
What to watch for at the big Apple event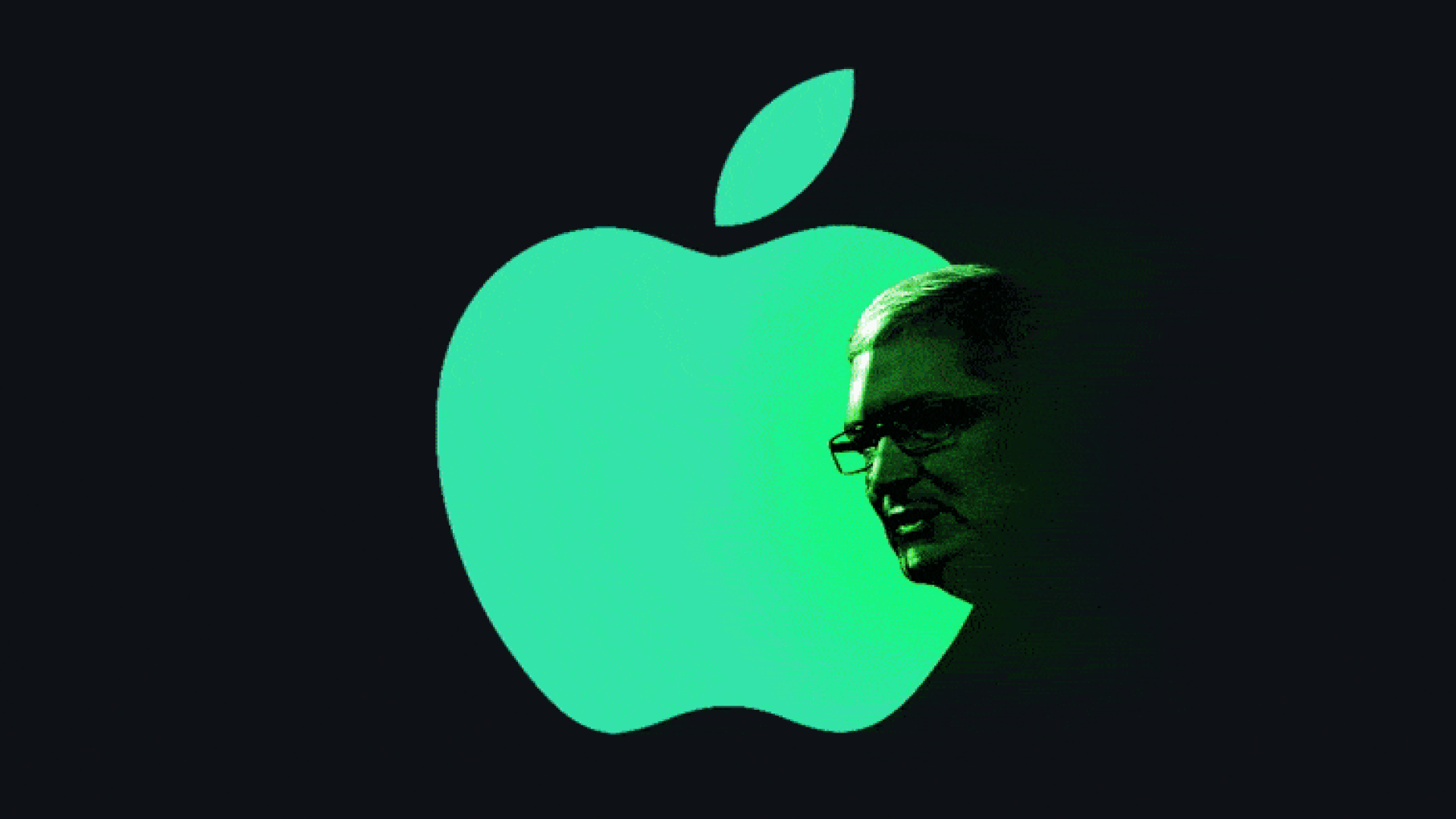 Thanks to some rather unprecedented leaking from within Apple's walls, we already know a great deal about what Apple is set to show off later today.
Expectations: Count on three new iPhones (incremental updates to the iPhone 7 and 7 Plus, along with a high-end model with edge-to-edge screen, facial recognition, and wireless charging capabilities. In addition, Apple is likely to introduce a cellular-equipped Apple Watch and an updated version of the Apple TV set-top box. Oh yeah, and iOS 11 will arrive for devices new and old.
Still, you can know a lot about what is to come and not really have a full feel for it. Or, as former Macworld editor Jason Snell put it, it's like going to a concert while knowing the set list ahead of time but really looking forward to the performance.
What matters most: The new iPhone dwarfs the other products in importance, as it accounts for a huge chunk of Apple's sales and profits and is critical to the company's long-term future. This iPhone, in particular, is expected to push the company in new directions as it uses a new screen technology, a different form of biometrics for securing the device and for purchases, and also serves as a gateway into augmented reality.
Competitive pressure: The new iPhone is paramount for Apple to maintain its edge in the face of stiff competition: Samsung and LG just introduced new phones and Google is expected to do so soon.
Here are three things I'll be watching for:
What do all the 3D sensors on the high-end iPhone do, besides face recognition? I expect that Face ID will be the signature use, but also imagine the sensors could pave the way for more. One leaked use is that it will create animated emoji that mirror someone's facial expression. I imagine there will be a lot more to come.
Price and availability: We continue to expect the high-end model of the iPhone to be in especially short supply. Knowing this, Apple could price it even higher than expected to ensure enough business goes to the more incremental updates, which should be easier for Apple to ship sooner. There'll be a fair bit of complaining about a high price tag, but I suspect many of those complaining will be the same ones willing to stay up until midnight to pre-order the high-end model. There's more price flexibility for phones in the U.S. given the fact most people pay in monthly installments.
Augmented reality: ARKit, Apple's toolkit to make AR apps mainstream, is the iOS 11 feature that developers have been most excited about and I expect Apple will have a much more complete story around it. Developers have been hard at work building ARKit apps based on iOS 11 capabilities. With its dual camera and additional sensors, the new phone may be capable of even more tricks than prior devices running the new software.
https://www.axios.com/newsletters/axios-login-2ea3207c-1519-408c-9a26-b0fcf749f165.html?chunk=1#story1
Q&A: Pao talks Kleiner, the trial, and hopes for a tech reset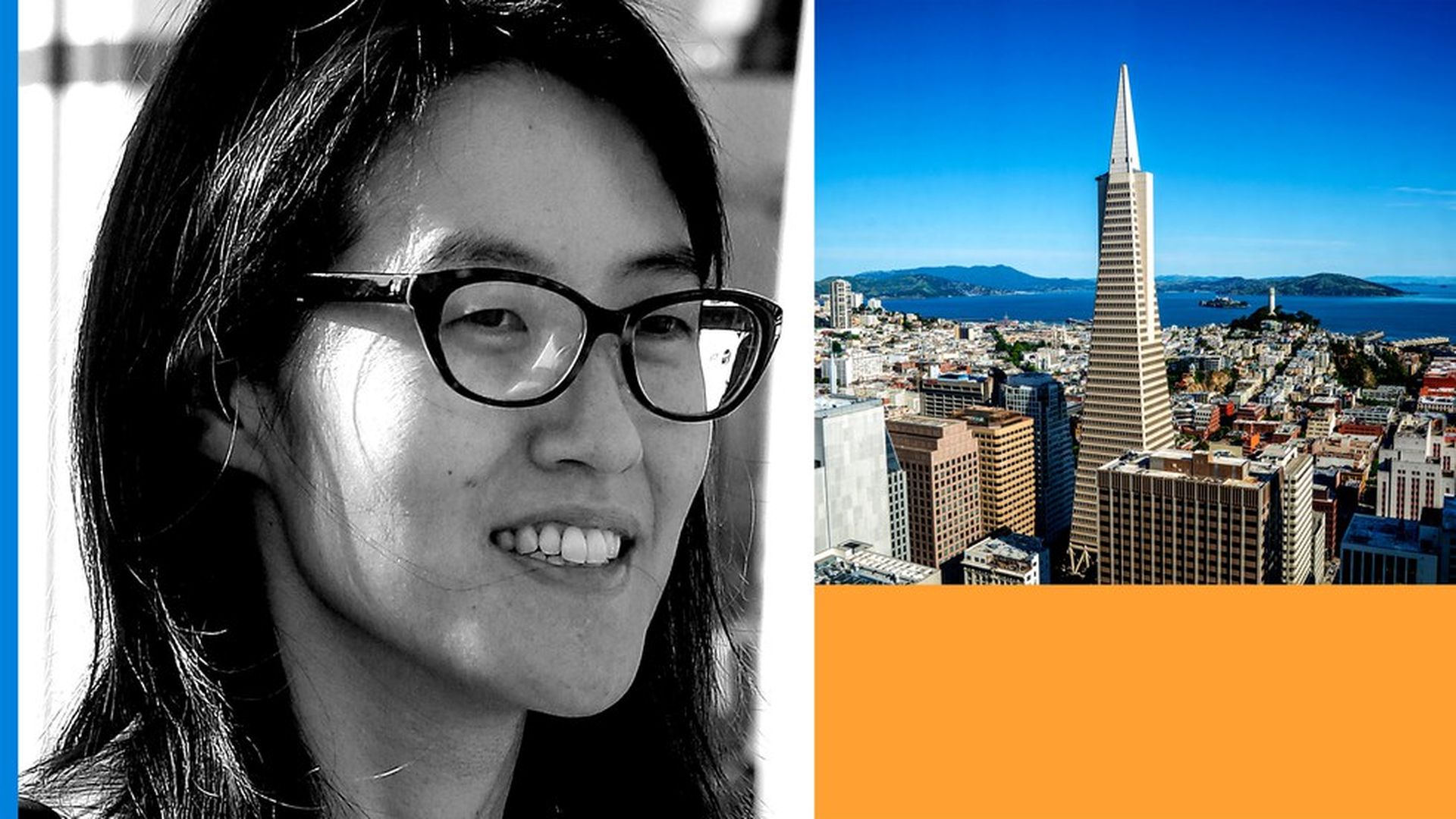 When Ellen Pao sued her employer Kleiner Perkins in May 2012 for gender discrimination and retaliation, it was a bombshell. Though sexism was clearly widespread throughout the tech and venture capital industries, it was rarely talked about and even more rarely litigated.
While Pao lost the suit, the case helped to shine a spotlight on the issue of how women are treated in the industry and paved the way for the much broader discussion that has followed in recent years.
In her new book Reset, Pao reflects on her lawsuit and the issues of sexism in Silicon Valley. Pao, now working at the Kapor Center for Social Impact, spoke recently with Axios' Dan Primack.
Here are a few key excerpts from Dan's interview:
Before suing, did you weigh becoming a symbol for something bigger than yourself?
It wasn't part of the calculus at all. The initial press was just so negative. I did not see myself becoming a symbol at all. If anything it was pretty horrific. It was more about getting the truth out there than any expectation about what would happen to me. I spoke to some other women who had sued and they had very bad experiences, and you don't know any of their names.
Did men and women react differently to the initial complaint?
From a very general level, yes. You could see it in the reporting...Male reporters, for the most part, were skeptical of me and did not understand, had no empathy for my experiences. I think a lot of the women reporters had had similar experiences, many of them had been harassed. Many of them had been limited in their careers.
I also think there was more support from men in the public than I expected. I lot of men reached out and talked about the experiences their moms went through. One told me how his coworker told him it was happening to her and my suit helped him see it's much broader. People talked about their daughters, so there was more support, and I think people of color related to it because they'd had similar experiences. But definitely not as much from men as from women and more from people of color than from people who were white.
https://www.axios.com/newsletters/axios-login-2ea3207c-1519-408c-9a26-b0fcf749f165.html?chunk=2#story2
The man who is speaking out about Silicon Valley sexism
While we are talking about sexism in Silicon Valley, it is worth pointing out one man who is speaking out about what he has witnessed. Danny Bittman, who was a creative producer at UploadVR (now Upload), published an essay on Medium in which he details what he personally witnessed. He shares some astute observations about the conditions that allow sexism and sexual harassment to thrive.
"If you're a man in the industry and you notice these problems, speak up against the oppressor. If a woman you know is being objectified by their coworkers or boss, let them know. When men talk in private they think they're safe. Prove them wrong. For executives accused of this level of mistreatment, its time to step down. An apology is rarely enough."
"We must set a standard surrounding accountability, both in public and in the privacy of men."
The full essay is a powerful, worthy read.
https://www.axios.com/newsletters/axios-login-2ea3207c-1519-408c-9a26-b0fcf749f165.html?chunk=3#story3
Self-driving cars try to navigate regulations
The Trump administration is about to take its first concrete step in regulating self-driving vehicles: Secretary of Transportation Elaine Chao is in Michigan today to unveil an update to autonomous vehicle guidelines released by the Obama administration last year, Reuters reports.
Worth noting: Chao may make changes to some data-sharing requirements that the industry doesn't like, according to The Verge. Meanwhile, Senate Commerce Committee leaders have circulated a draft of their own self-driving proposal that — like the House bill passed last week — preempts state rules to avoid a nationwide patchwork of regulations. It also lets automakers test more vehicles.
One thing to watch: A provision under discussion would exempt trucks from the law, a major ask of labor unions that fear the effect that the rollout of AV technology would have on truckers' jobs. That will likely be a point of contention. There'll be a hearing on the issue Wednesday.
Also today: The National Transportation Safety Board will meet to determine the "probable cause" of a Florida crash involving Tesla's Autopilot feature. It's notable because it's the first known crash involving a partly autonomous vehicle. Bloomberg reports that NTSB's staff recommended that Tesla's system should shoulder some of the blame for the collision of a Model S with a truck in 2016. They didn't find, however, that it was the main factor in the accident, according to the report.
Why all this matters: These first regulatory steps — while rather incremental — pave the way for the companies investing billions in this technology and aiming to get cars on the roads as quickly as they can.
https://www.axios.com/newsletters/axios-login-2ea3207c-1519-408c-9a26-b0fcf749f165.html?chunk=4#story4
Take note
On tap: Apple's gathering in Cupertino (see above)...Mobile World Congress kicks off in San Francisco...I'm interviewing FCC chairman Ajit Pai at a Lincoln Network event in San Francisco.
Trading places: Mike Cagney, CEO and co-founder of online lending firm SoFi, will resign by year's end, amid allegations of sexual harassment, Axios' Kia Kokalitcheva reports...Uber's Advanced Technology Group has hired Oculus' Jon Thomason to lead its software efforts, per TechCrunch...She's not taking a new CEO job, but Hewlett-Packard Enterprise chief Meg Whitman did join the board of Dropbox, according to Fortune...Online financial news network Cheddar has hired Warby Parker and Google veteran Anjali Kumar in the dual role of general counsel and chief people officer.
ICYMI: Axios' Sara Fischer reports on a Pew survey detailing how Americans are hungry for data...GM's Cruise unit debuted its next-generation self-driving car...China's Xiaomi introduced its ceramic Mi Mix 2 phone, Mi Note 3 phablet and its Mi Notebook Pro laptop...FastCompany reports that Android and iPhone apps for Equifax disappeared from the Apple and Google online stores on Sept. 7, the same day the credit agency disclosed the massive security breach; meanwhile Reuters says at least two dozen suits against Equifax have now been filed...Rackspace acquired rival Datapipe, per TechCrunch...Sara has an exclusive look inside the C-SPAN bus.
https://www.axios.com/newsletters/axios-login-2ea3207c-1519-408c-9a26-b0fcf749f165.html?chunk=5#story5
After you Login