Axios Login
March 23, 2020
A funny, yet somehow sensitive and appropriate to the moment, intro goes here.
Today's Login is 1,371 words, a 5-minute read, depending on the speed of your home internet connection.
1 big thing: U.S. internet lifelines face a tough test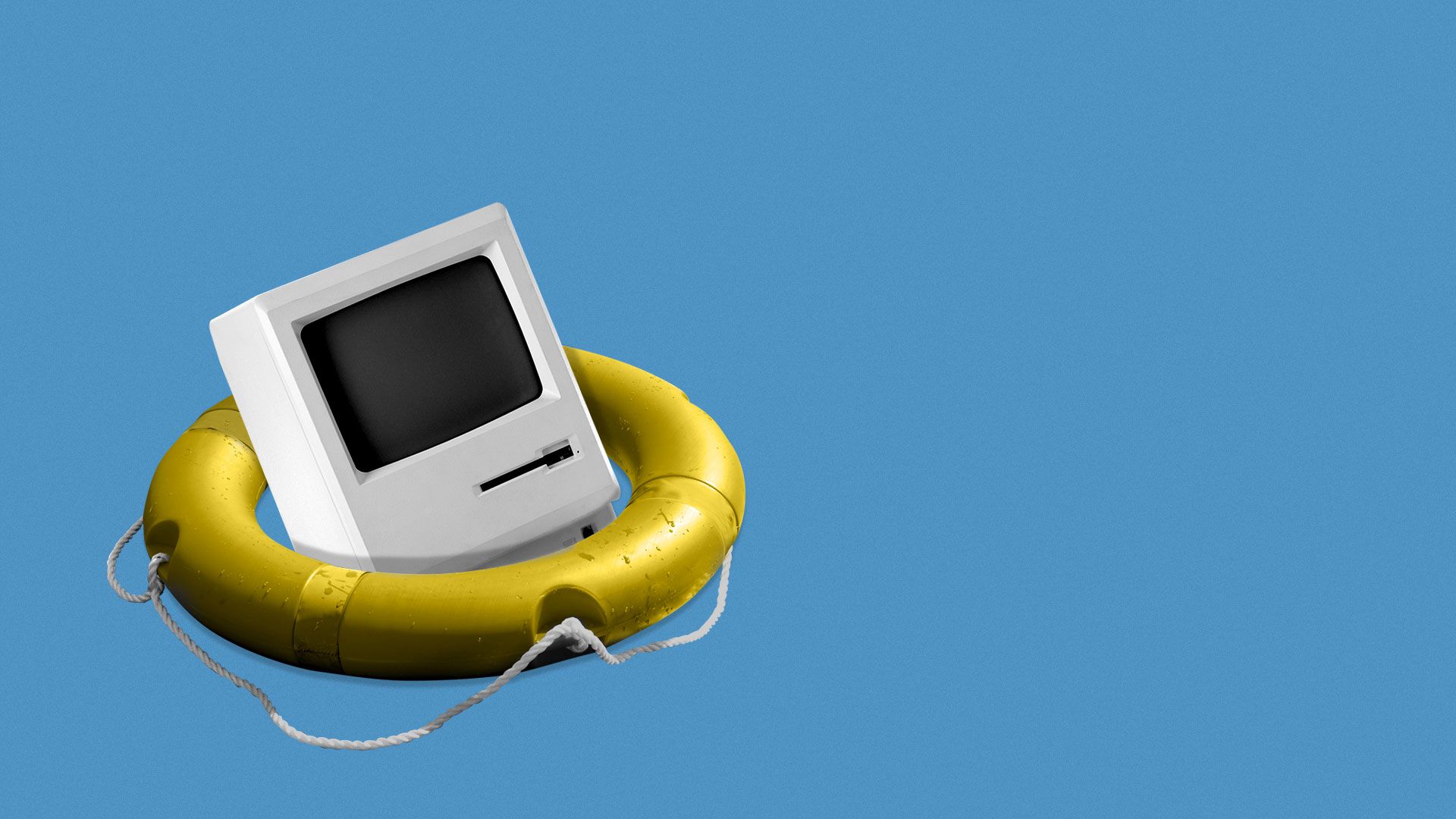 With the in-person economy in the U.S. essentially shut down, the internet has never been more critical. The key question now is how well the network can handle the unprecedented demand.
Why it matters: Europe's networks have already come under strain, and if cloud services and internet service providers here falter, "shelter in place" could get a lot rougher.
Driving the news:
The big picture:
With stores shuttered, the internet has emerged as a vital lifeline for goods, and Amazon has had to prioritize essentials to keep shipments moving.
Social networks and video chat services have become a key way to avoid isolation and protect mental health.
Remote classes for students whose schools are closed, telehealth services for medical consultations, and online performances by artists who can't take the live stage are all simultaneously ramping up, potentially pushing the limits of network capacity.
Where it stands: Based on network performance so far, Americans don't have to worry about Europe's broadband issues arising here, FCC commissioner Brendan Carr told Axios.
"The performance of the networks up to now doesn't give any indication that we're going to be in that type of situation," Carr, a Republican, said.
The agency is in close contact with providers, who so far report that peak usage levels are lasting over a longer period of time, and network traffic is moving from downtown urban cores to suburban areas, Carr said.
A number of internet service providers echoed Carr's optimism. Comcast chief business development officer Sam Schwartz said his company has seen an increase in video conferencing, video streaming and VPN usage as people try to work and learn from home.
"I've spoken to many of our partners about the experience of their employees using Xfinity to work from home, and generally reports are good," Schwartz said.
AT&T CEO Randall Stephenson told CNN's "Reliable Sources" that, "Right now, the network is performing quite well."
USTelecom, an industry trade association, said Friday providers have not seen "shifted traffic exceeding peak network capacity" or congestion or latency issues.
Fun fact: Wireless voice traffic is up 25% at Verizon. AT&T, meanwhile, said wireless voice traffic on Friday was up 40% compared to a typical Friday, while voice calls over WiFi networks have doubled.
It appears a global pandemic is what it takes to make people want to actually talk to one another.
Data usage on AT&T's wireless network, though, was largely flat as more people connected via their home WiFi, offsetting increased overall internet demand.
Yes, but: Some are concerned about how well the networks will hold up as more Americans stay home. FCC commissioner Jessica Rosenworcel would like to see detailed daily reporting from the broadband service providers, as they offer during natural disasters and other emergencies.
The coronavirus crisis will "stress our networks in new ways," Rosenworcel said, "and it's important for the public to know how they are performing."
Our thought bubble: As hard as things are, just think how much better off we are now than if this crisis happened two decades ago, before Amazon Prime, streaming video and video conferencing — and before the networks delivering all these services had been built up to the speed and capacity they require.
2. Microsoft CEO on the coronavirus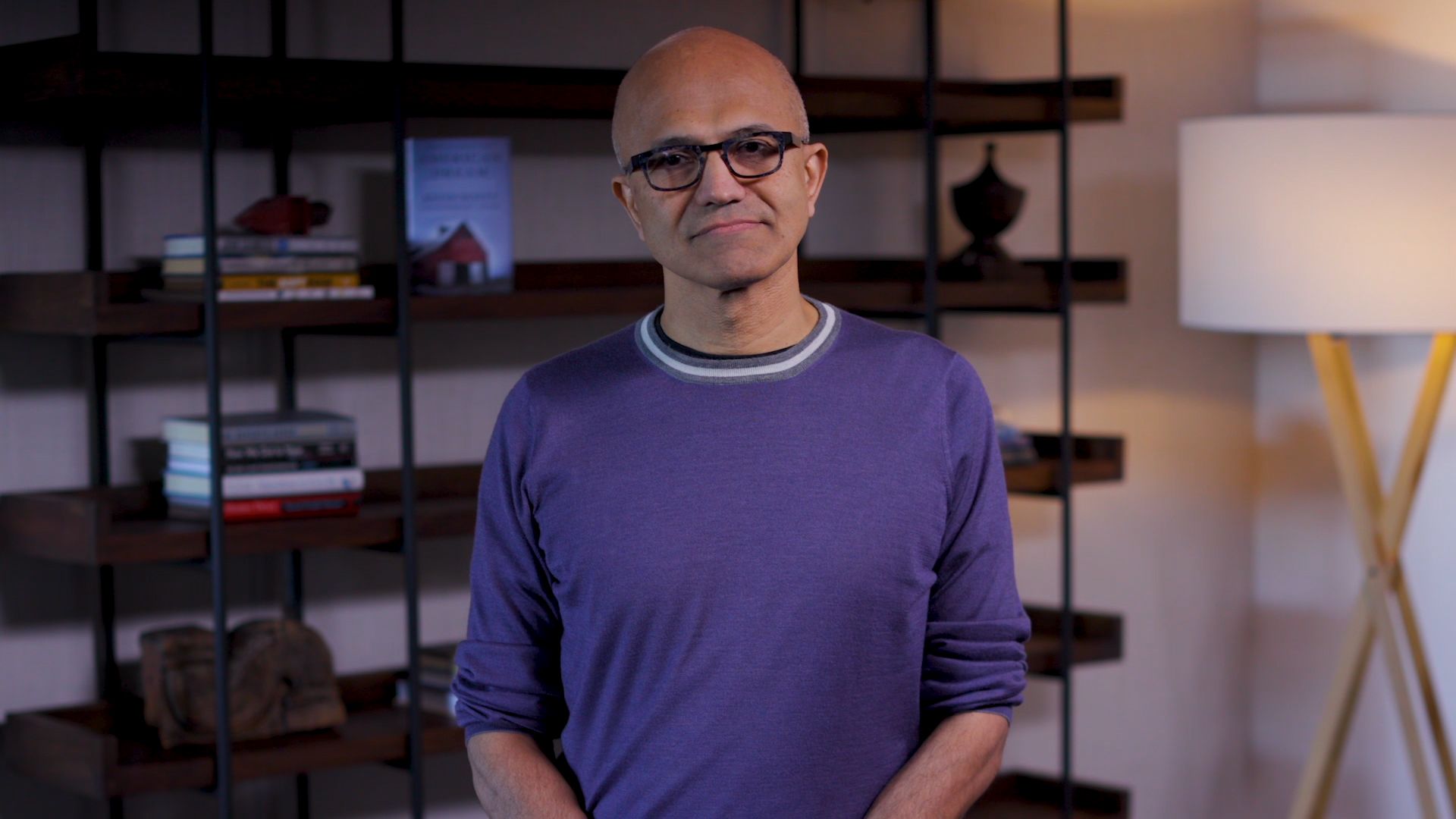 Microsoft CEO Satya Nadella told "Axios on HBO" that he is not focused on cutting costs in the face of the coronavirus crisis, but instead aiming to meet "new demand" for Microsoft Teams and other Office applications as more employees work from home.
Why it matters: Tech companies like Microsoft are taking on central new roles in keeping government, business and education up and running as offices shut down to reduce the spread of the coronavirus.
What's happening: Microsoft warned in February that earnings would fall short of expectations due to the virus, but that related to the supply of PCs coming out of China, not the broader impact of the pandemic.
Asked if he's contemplating layoffs or slowing investments in certain areas, Nadella pivoted.
"For now, what I'm focused on is ... what I would call new demand," Nadella said. "Overall activation of Microsoft 365 is increasing significantly." (That's a mix of new paid users and free trials, though.)
Meanwhile: While the spike in demand has led to some challenges — Microsoft Teams had an outage in Europe last week — Nadella said Microsoft is a "very diversified business" that's more insulated from economic shocks than some peers.
More broadly, he said, companies shifting to the cloud has prepared the economy to handle a large population of employees working from home.
"I think we are so much better equipped today. But clearly the spikes we are seeing are pretty unprecedented, right? This was not a growth that we had looked at and planned in any spreadsheet or any model we had even a month ago."
The big picture: With a huge concentration of employees in Washington state — and a presence in China — Microsoft was hit early and acted early, encouraging its employees to work from home and promising to pay hourly workers even if their services were not needed as full-time employees telecommute.
Where it stands: Nadella said he is still tapping Bill Gates' expertise, even as the Microsoft co-founder announced earlier this month he would step down from the company's board.
"Bill has been very engaged in helping us understand even some of the core data and science and also the response side of it," Nadella said, adding, "Bill and his guidance will continue independent of his participation in our board. He will always be our founder, and he'll always be somebody that I'll count on his advice in times like this and beyond."
Go deeper: Watch this unaired clip to hear Nadella diplomatically address the federal response to the crisis.
3. Scoop: Uber wants drivers in stimulus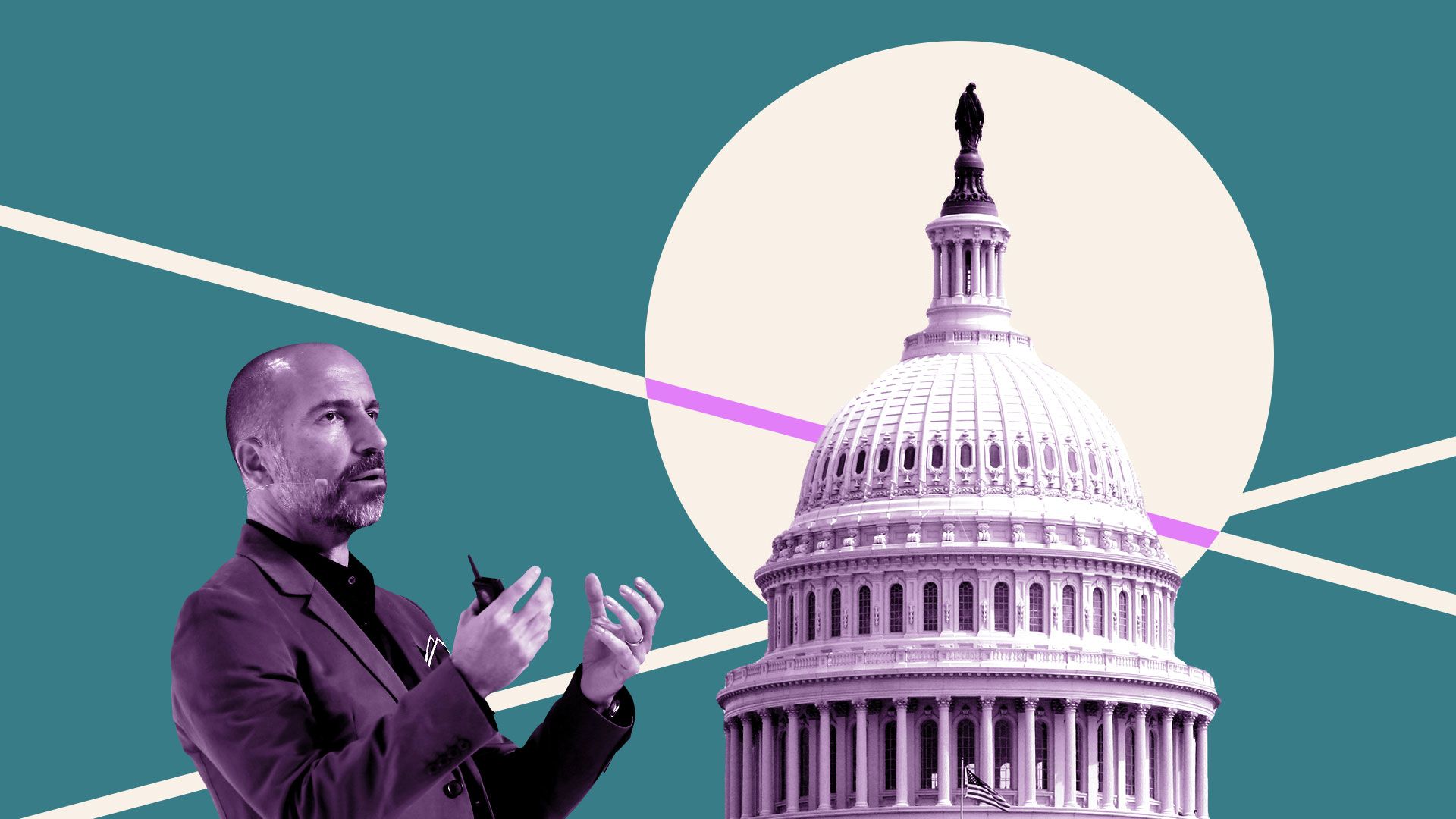 Uber is asking the U.S. government to include independent contractors in its economic stimulus plans, according to a letter CEO Dara Khosrowshahi is sending President Trump this morning, as Axios' Dan Primack reported earlier today. The company is not asking for a bailout or loans.
Why it matters: Many of the proposals floated for a relief bill that Congress is assembling have included new protections and benefits for employees, but that category excludes millions of "gig economy" drivers and delivery people.
State of play: Khosrowshahi spoke on Friday with Senate Minority Leader Chuck Schumer (D-N.Y.), who has proposed "unemployment insurance on steroids," whereby laid-off employees would receive their entire salaries. As of Sunday afternoon, the outreach appears to have been effective:
Dan has more, including the text of Khosrowshahi's letter, here.
4. Public-private partnerships take on virus
The past couple of days have seen a wave of partnerships between government and private tech companies (or individuals) to respond to the coronavirus pandemic, Axios' Kia Kokalitcheva and I report.
Why it matters: The federal and state governments need private-sector help to navigate the crisis but can offer key resources and information that private actors otherwise couldn't access.
Driving the news:
Yext, a company that sells tools to businesses to help them manage their online profiles and field customer queries, helped the New Jersey government build a website in just a few days to serve as an online hub for coronavirus information.
IBM, along with other tech giants — including Google, Amazon and Microsoft — is working with the White House, a number of universities and several national labs to make supercomputing resources available to help explore potential treatments or cures for coronavirus.
A group of techies, many with experience in the Obama White House, are offering their skills to government agencies in need of their expertise. The volunteer effort, dubbed U.S. Digital Response, includes Code for America founder Jennifer Pahlka, former deputy U.S. CTO Ryan Panchadsaram (now at Kleiner Perkins), and Cori Zarek, another former deputy U.S. CTO, who is now at Georgetown University.
The bottom line: "We know they are overwhelmed, and we have great people to help them," Pahlka told Axios.
5. Take Note
On Tap
Cisco CEO Chuck Robbins is holding a virtual press conference with Santa Clara County and San Jose, California, officials and community leaders at 11:15am PT to announce a multi-million dollar initiative to support low-income Santa Clara County residents who are are facing challenges paying for rent, food and other basic needs due to the COVID-19 pandemic. It's part of a $225 million donation that includes $8 million in cash and $210 million in Cisco products.
ICYMI