Axios Login
February 12, 2021
My father is allergic to cats and dropped me a note yesterday to let me know he was tired of all the feline-related After you Login items. Well, Dad, better grab the Benadryl.
Today's Login is 1,314 words, a 5-minute read.
1 big thing: Facebook's love-hate relationship with political content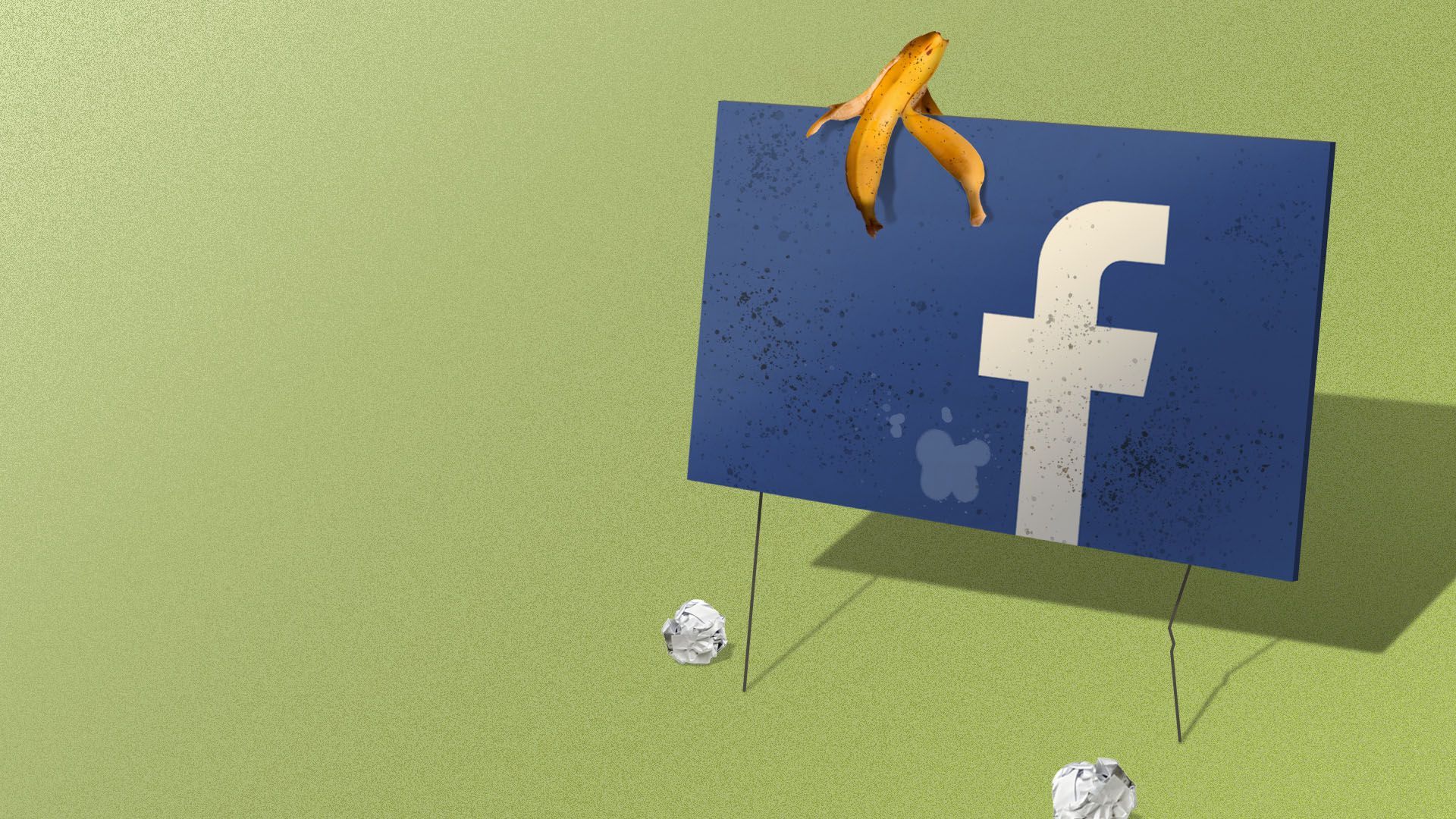 Facebook's new moves to dial back the volume of political content in users' news feeds represent the latest lurch in the social network's erratic handling of its role as the world's digital public square, Axios' Scott Rosenberg reports.
Driving the news: Facebook, having captured a vast chunk of the digital ad business and trained users to view its stream of posts as a one-stop shop for all their informational needs, now says it plans to limit its distribution of posts about politics and broaden its situational bans on political ads.
"One of the top pieces of feedback we're hearing from our community right now is that people don't want politics and fighting to take over their experience on our services," CEO Mark Zuckerberg said on an earnings call last week.
On Wednesday, the company said it would "temporarily reduce the distribution of political content in News Feed for a small percentage of people in Canada, Brazil and Indonesia this week, and the U.S. in the coming weeks" while it experiments with more long-term strategies for deemphasizing political posts.
By the numbers: Facebook says political content amounts to only 6% of the posts its 2.8 billion users encounter.
Yes, but: Facebook won't say how it defines political content, and that's still an enormous volume of posts. For many users who treat Facebook as their sole window onto the internet, it's likely a primary source of political information.
The big picture: Facebook has shown its eagerness to dodge political choices in recent moves, Axios' Sara Fischer points out.
It has doubled down on refusing to fact-check political ads, and it punted its most consequential political speech decision, banning former President Trump, to its outside oversight board.
Between the lines: Facebook has long promoted its role as a forum for political causes and proudly touted the part it has played in enabling popular democratic movements to organize.
At a speech at Georgetown University in October 2019, Zuckerberg said: "People having the power to express themselves at scale is a new kind of force in the world — a Fifth Estate alongside the other power structures of society. People no longer have to rely on traditional gatekeepers in politics or media to make their voices heard."
The other side: The company has periodically reset user expectations by emphasizing the primacy of personal messaging and family-and-friends updates on its platform over content that relates to the public sphere.
When it tacks in this direction, as it's currently doing, Facebook is acting itself as the kind of "gatekeeper" Zuckerberg argued it had rendered obsolete — using a heavy hand to change a global preferences setting.
Our thought bubble: When Zuckerberg says people in the Facebook community "don't want politics," he is ascribing a single will to half the world's population.
Facebook is built as an informational free market, letting trends and ideas flow according to each individual user's preferences.
But it has instead repeatedly made top-down interventions, nudging the dials on its news feed algorithm in pursuit of changing goals.
What to watch: At Georgetown, Zuckerberg said, "In everything we do, we need to make sure we're empowering people, not simply reinforcing existing institutions and power structures."
That principle would point Facebook's management of political content in a very different direction.
Instead of dialing down everyone's "political content," the company could let each of us set that dial ourselves — "empowering" users by handing them the controls.
The bottom line: Facebook may be dialing back political content because that's what users want, as the company has said. Or maybe the company thinks this is how it can avoid future conflicts and evade harsh regulation. Either way, rooting politics out of the news feed is itself a political move.
Go deeper: Big Tech bolts politics
2. Microsoft and Google go to war over news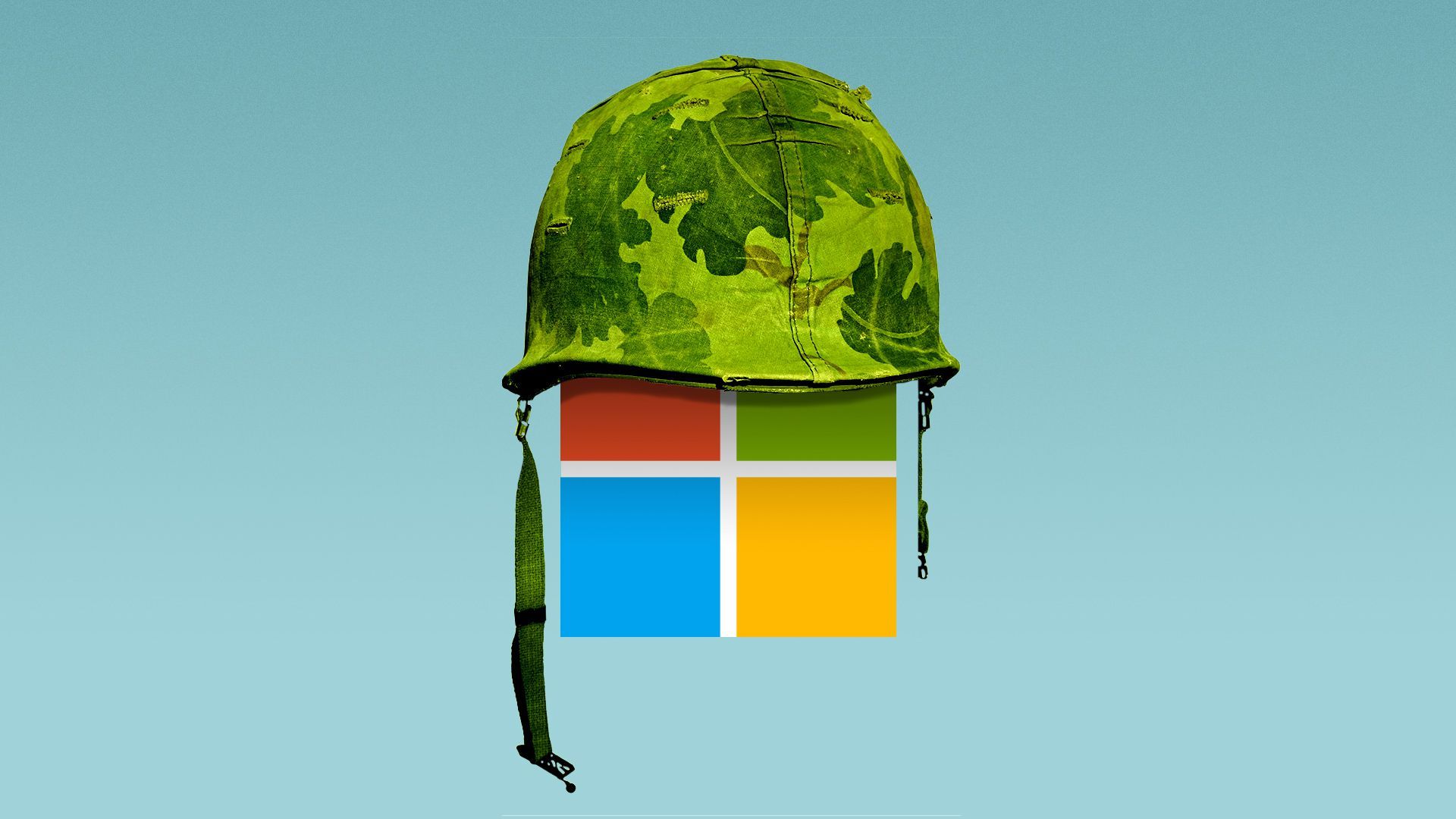 Microsoft and Google, longtime peaceful competitors, have turned on each other in what has recently become a heated battle over the future of news, Sara reports.
Details: Google on Thursday clawed back at Microsoft, arguing that the Seattle tech giant's support of an upcoming Australian news law is flawed and self-serving.
"[O]f course they'd be eager to impose an unworkable levy on a rival and increase their market share," Google's SVP global affairs and chief legal officer Kent Walker said in a statement.
Earlier Thursday, Microsoft president Brad Smith told Axios: "I would be the first to acknowledge that we recognize that this is an opportunity to combine good business with a good cause."
Catch up quick: Australian regulators are close to passing a new law that would make it the first country to force both Google and Facebook to pay news publishers for their content or else be subject to hefty fines.
In a blow to Google, Microsoft has backed the law, suggesting it could help even the playing field in search and make Microsoft's Bing search engine a more viable competitor for Google.
Both Facebook and Google have said they can't run their businesses as usual if the law takes effect and warn that if Australia passes it as expected, they'll pull some of their services from the country.
Be smart: Microsoft has spent the past few years avoiding much of the drama that its other Big Tech peers have faced around news and content moderation. Now, it wants to use that positioning to leapfrog its biggest competitor in one of the biggest Western markets in the world.
What to watch: Smith told Axios the U.S. and other countries should consider following Australia's lead and adopting similar media rules.
Go deeper: Tech coughs up money for news as regulatory threats loom
3. Governments, companies grapple with global chip shortage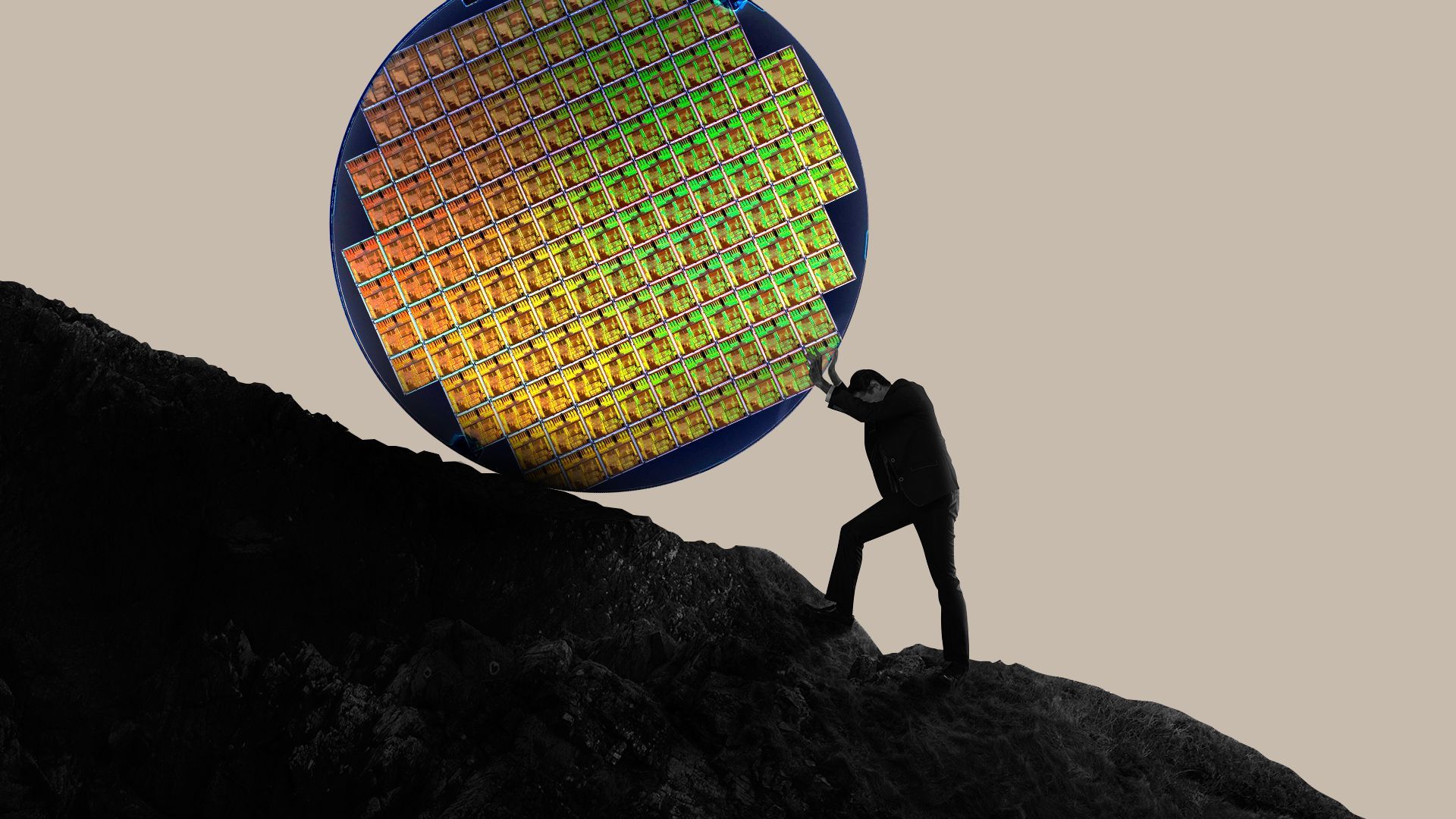 A global shortage of semiconductors has everyone from gamers to global auto giants struggling to get the chips they need. Governments, too, see the issue as strategic and are trying to figure out how they can improve the situation.
Why it matters: Chips serve as the brains of computer systems — without them, you just have a bunch of components. And right now, demand is exceeding supply.
Driving the news:
The U.S. is looking into what role it can play in improving the situation, the White House said Thursday, including a planned executive order "to undertake a comprehensive review of supply chains for critical goods."
Graphic chip maker Nvidia said it will free up a supply of older-model chips to help meet demand.
Chip trade group the Semiconductor Industry Association urged the government in a Thursday letter to fully fund chip investments authorized in the last defense spending bill.
Between the lines: As we've noted frequently in Login, chips are one of the few strategic high-tech products made in the U.S. Investing in domestic chip manufacturing could ease the ongoing shortage while also creating jobs and decreasing reliance on overseas factories.
Go deeper: Why Intel's troubles should concern us all
4. Minneapolis set to ban police from using facial recognition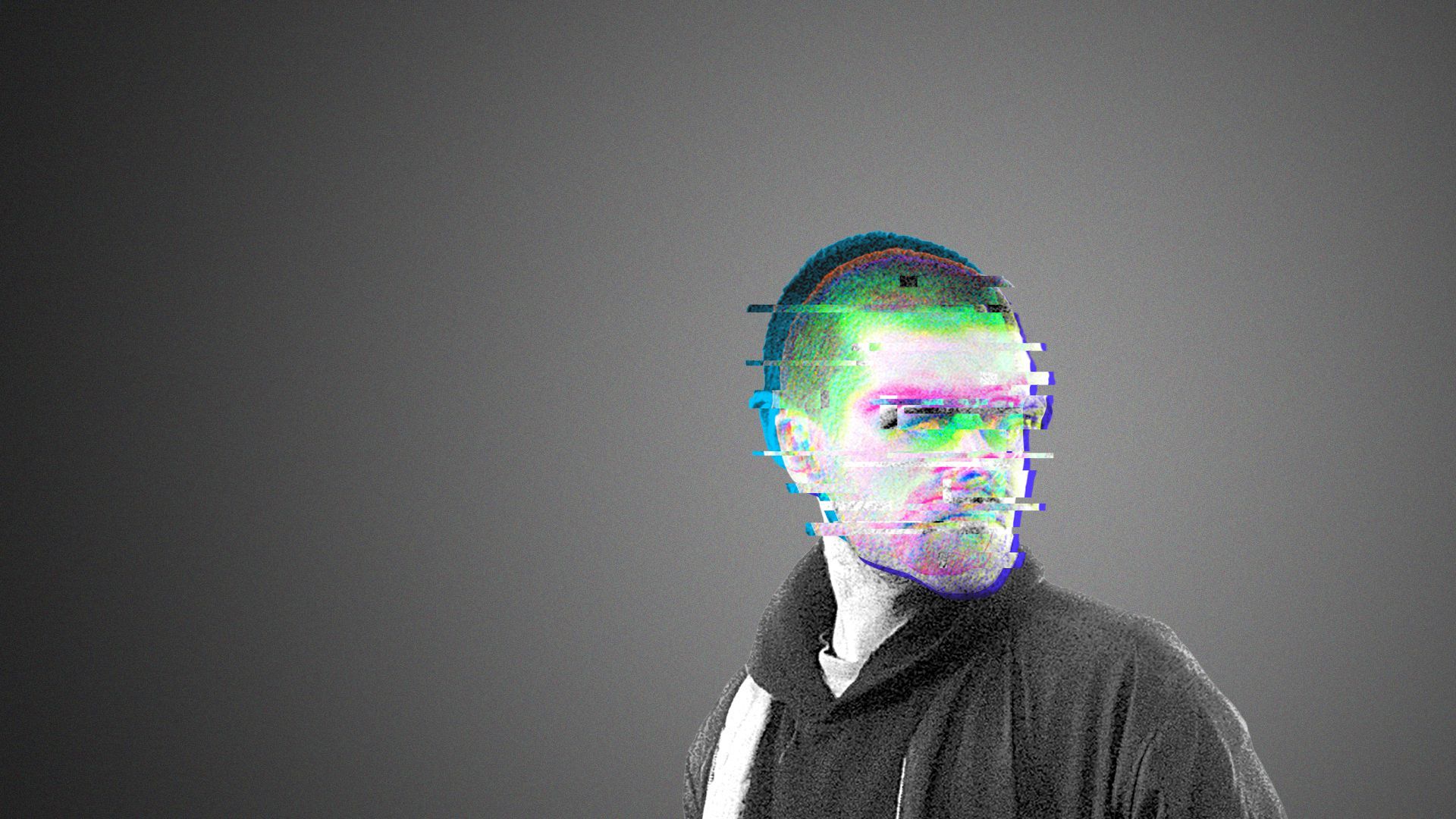 The Minneapolis City Council is highly likely today to ban local police and other city departments from using facial recognition technology, Axios Twin Cities' Nick Halter reports. (Sign up for that and other Axios Local newsletters here.)
Why it matters: Opponents of the technology say it invades privacy, allows police to surveil activists and is much less accurate in identifying women and people of color, which leads to false arrests.
State of play: Earlier this week, a committee voted 12-0 in favor of the ban, so it's nearly assured that Minneapolis will join Los Angeles, Boston, Portland, Oregon, and other cities in banning the technology when it votes on the matter later Friday.
The other side: The "ordinance strips away ... a useful tool for law enforcement" that can fight identity fraud, hate crimes, human trafficking and other crimes, Drake Jamali, government relations manager for the Security Industry Association that represents the companies that make the technology, argued during a public hearing this week.
5. Take note
On Tap
Trading Places
Customer messaging platform Podium announced two key hires Thursday, naming former Mailchimp executive John Foreman as chief product officer and former Pixar and Twilio exec Tim Milliron as its new EVP of engineering.
ICYMI