I hope your copy of Login stayed dry. It was raining when I typed this.
https://www.axios.com/newsletters/axios-login-23e490e2-096d-4840-a040-9fca0c41a6ac.html?chunk=0#story0
Apple's App Store continues to outpace Google Play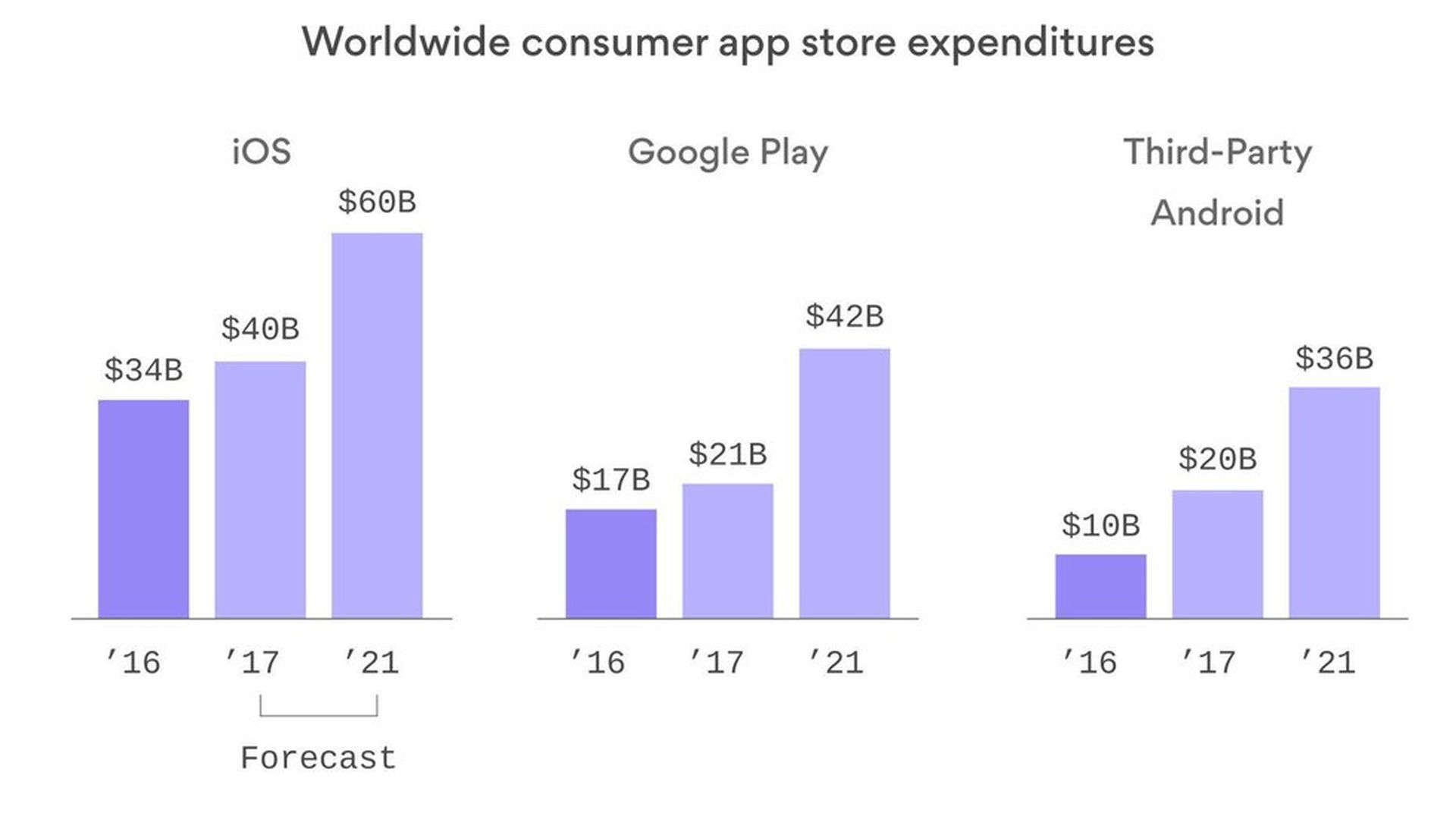 One might think that Apple's app economy might lose steam as the number of Android devices begin to vastly outpace those running iOS. One would be wrong.
Even as Android now accounts for nearly 9 out of 10 phones, Apple's store has continued to outpace Google's because Apple users spend so much more on content than their Android brethren.
A new report says that Apple's lead over Google should continue for at least the next four years. App Annie projects that consumers will spend $60 billion in the Apple App Store in 2021, compared with $42 billion for the Google Play store.
If you count third-party Android stores, though, Apple is expected to finally lose its lead this year. App Annie sees Apple's App Store generating $40 billion in consumer spending, Google Play bringing in $21 billion, and third-party Android stores accounting for $20 billion.
Click here for more findings from App Annie's forecast.
https://www.axios.com/newsletters/axios-login-23e490e2-096d-4840-a040-9fca0c41a6ac.html?chunk=1#story1
Robot-delivered pizza
Starship Technologies, whose cute delivery robots have cropped up in Silicon Valley and D.C., has inked a deal with one of Domino's biggest franchise chains for a test program. Several stores in Germany and the Netherlands will use bots to deliver pizza orders within a mile of their location, starting in Hamburg.
Not Domino's first robot: Domino's Pizza Enterprises, the same franchise chain, has already been experimenting with robot deliveries. In May, it introduced its own autonomous delivery robot, named DRU (Domino's Robotic Unit), though it's been restricted to appearances at stores as it's not ready yet to hit the roads, as CEO Don Meij said at the time.
The robots are coming: Starship's robots sounded like fantasy just a year or two ago, but the company is now partnered with a growing number of food delivery companies, including Postmates, DoorDash, and Just Eat. They won't replace humans anytime soon but it's telling that so many companies are investing in exploring the technology. Something to chew on, Mr. Mnuchin.
https://www.axios.com/newsletters/axios-login-23e490e2-096d-4840-a040-9fca0c41a6ac.html?chunk=2#story2
With Galaxy S8, Samsung tries to move past Note 7 disaster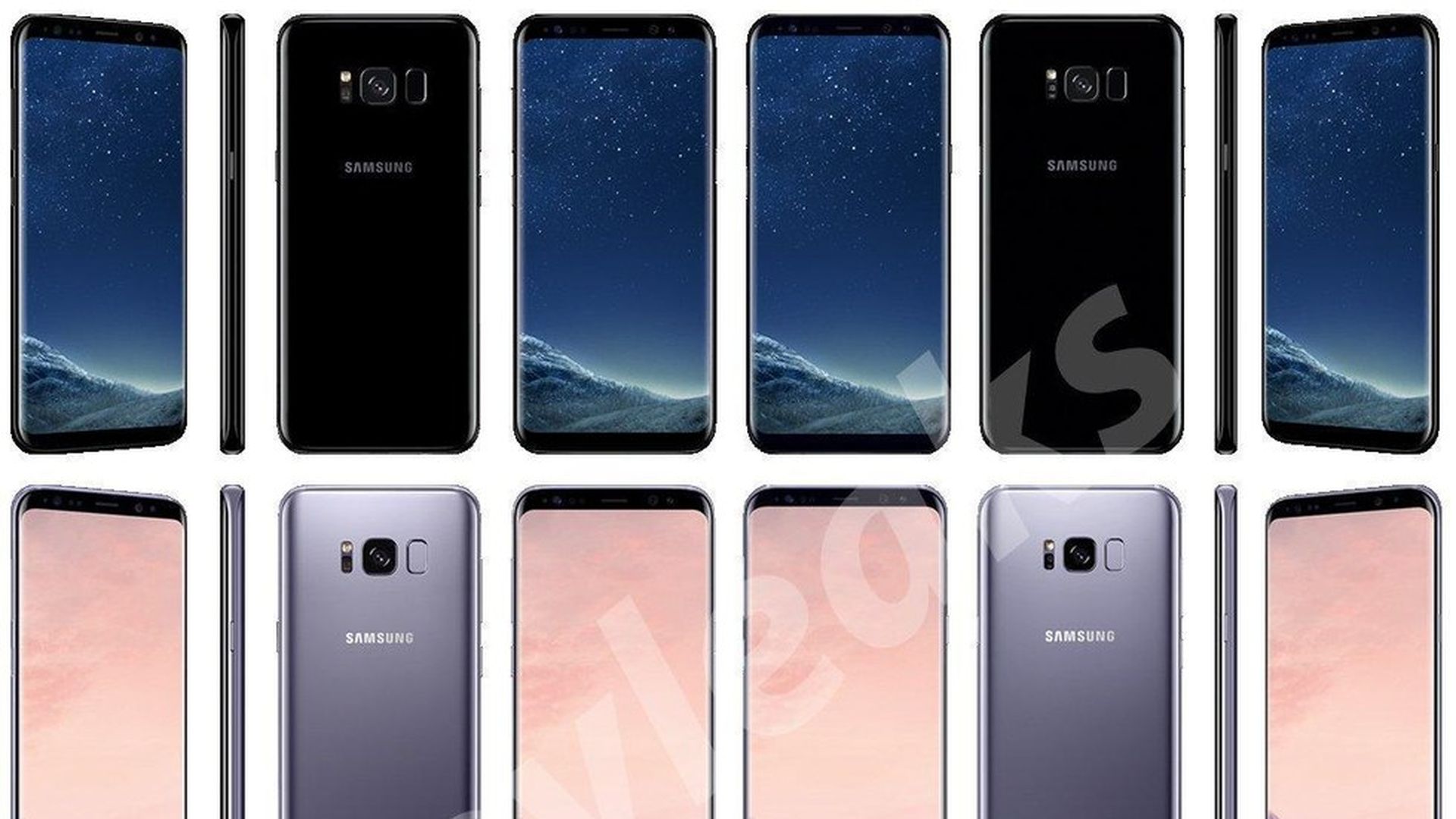 Samsung is announcing its Galaxy S8 line at an event in New York on Wednesday. As usual, it's one of the worst kept secrets in tech. Here's what to expect, according to various reports and leaked photos:
Why it matters: This is Samsung's biggest and best opportunity to show it is ready to move past the disastrous problems it encountered with last year's fire-prone Galaxy Note 7.
https://www.axios.com/newsletters/axios-login-23e490e2-096d-4840-a040-9fca0c41a6ac.html?chunk=3#story3
Sound smart(er): VPN
Welcome to our inaugural "sound smart(er)" item, where we simply explain a tech term so you can impress your friends. Today's term, VPN, is extremely timely given the House's move Tuesday to overturn privacy rules designed to keep internet service providers from selling your data without your permission. Trump is expected to sign the resolution nixing the rules.
What it is: VPN is an acronym for Virtual Private Network and is a piece of software designed to create an encrypted tunnel between two points on the internet so your browsing history is both secure and private.
Why it matters: VPNs have long been used to ensure secure connections to businesses or to obfuscate one's location, often to access content limited to a certain location (think streaming video). With Congress' rollback of the recent FCC rules, ISPs can continue to sell data about your browsing habits without your opt-in consent. Using a VPN will limit your ISPs' visibility into your online activities in the first place.
Downside: If you're using a VPN, you may not be able to access all the services you want, namely video streaming services like Netflix or Hulu that need to know where your IP address is coming from for content licensing purposes.
How you get one: There are plenty of VPN services out there, most of which charge a monthly or yearly fee. For example, F-Secure's Freedome VPN is offering half off its normal price through the end of March. Another one called Private Internet Access offers an annual service for about $3 a month. Tor, a free service, can be used to anonymize browsing without setting up a formal VPN, although rerouting your traffic through multiple servers can slow down your connection speeds and access to some websites.
https://www.axios.com/newsletters/axios-login-23e490e2-096d-4840-a040-9fca0c41a6ac.html?chunk=4#story4
Mergers seen getting a Trump bump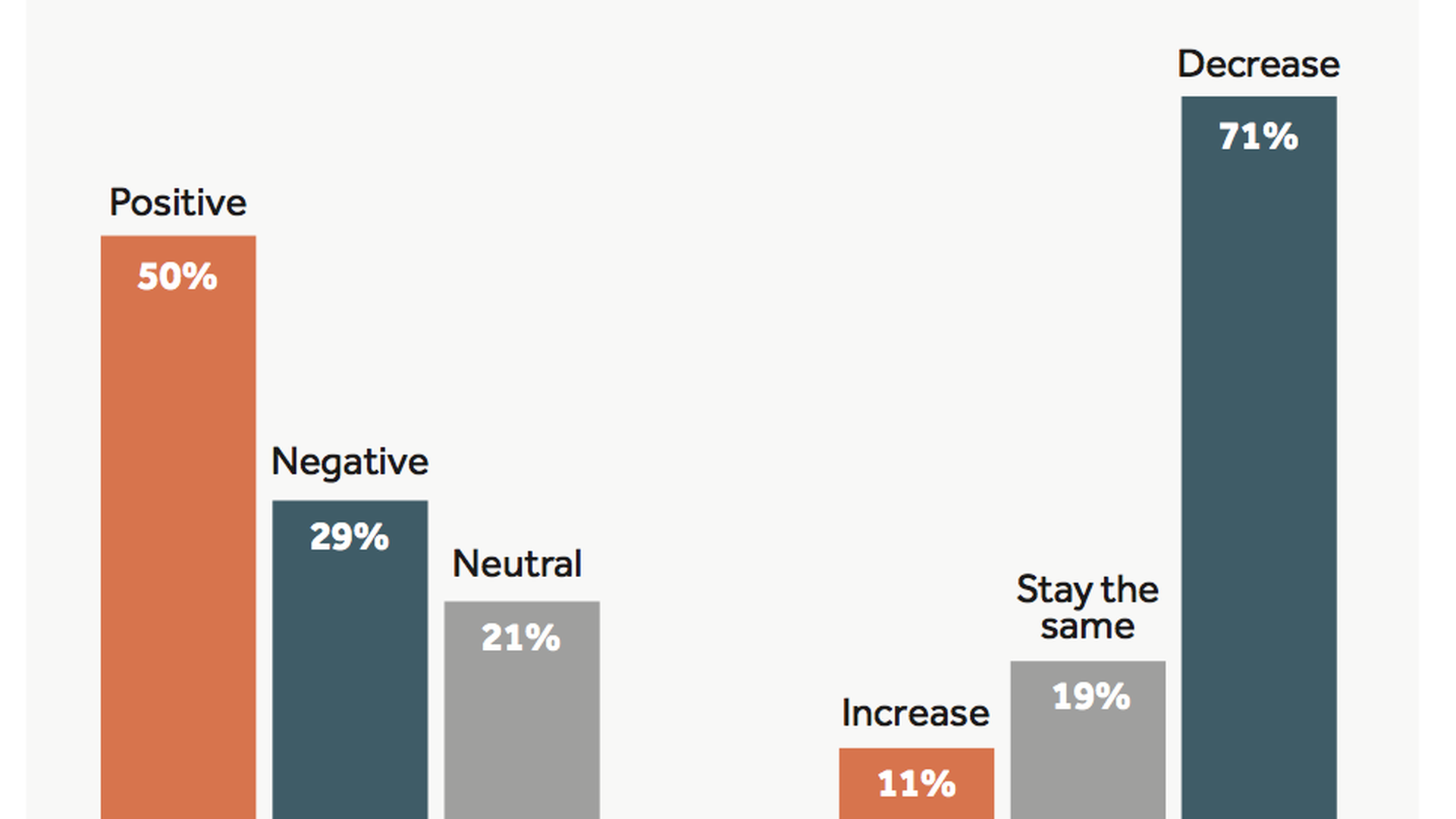 With a more relaxed antitrust posture and the possibility of tax reform on the horizon, merger activity is expected to rise this year, according to a new Brunswick Group survey.
About 44 percent of dealmakers see the number of transactions rising this year, while 35 percent expect M&A to be about the same as last year. Only one in five expect the number of mergers to drop from last year, the survey says. Other findings:
Half of those surveyed see the Trump administration as a positive for deals and 21 percent see the new president as neutral. Less than a third of dealmakers see the new administrative as a hindrance for transactions.
Health care, energy and pharmaceuticals are seen as the hottest sectors for deal activity.
One hitch is for foreign companies looking to buy U.S. companies. Nearly three quarters of those surveyed expect foreign purchases to face more scrutiny.
https://www.axios.com/newsletters/axios-login-23e490e2-096d-4840-a040-9fca0c41a6ac.html?chunk=5#story5
Take Note
On Tap: Samsung's Galaxy S8 event in New York (see above).
Trading Places: Amazon has hired Alice Shobe to be its director of community engagement, according to GeekWire. Shobe will lead the company's local endeavors in its hometown of Seattle.
ICYMI: Former FCC chairman Tom Wheeler tells us what he really thinks about Congress' rollback of his privacy rules in a NYT op-ed....Uber issued its first diversity report on Tuesday; like most other tech companies, Uber's workforce is predominately white and male....At long last, NBC announced that it will air the 2018 Winter Games live in all time zones.
https://www.axios.com/newsletters/axios-login-23e490e2-096d-4840-a040-9fca0c41a6ac.html?chunk=6#story6
After you Login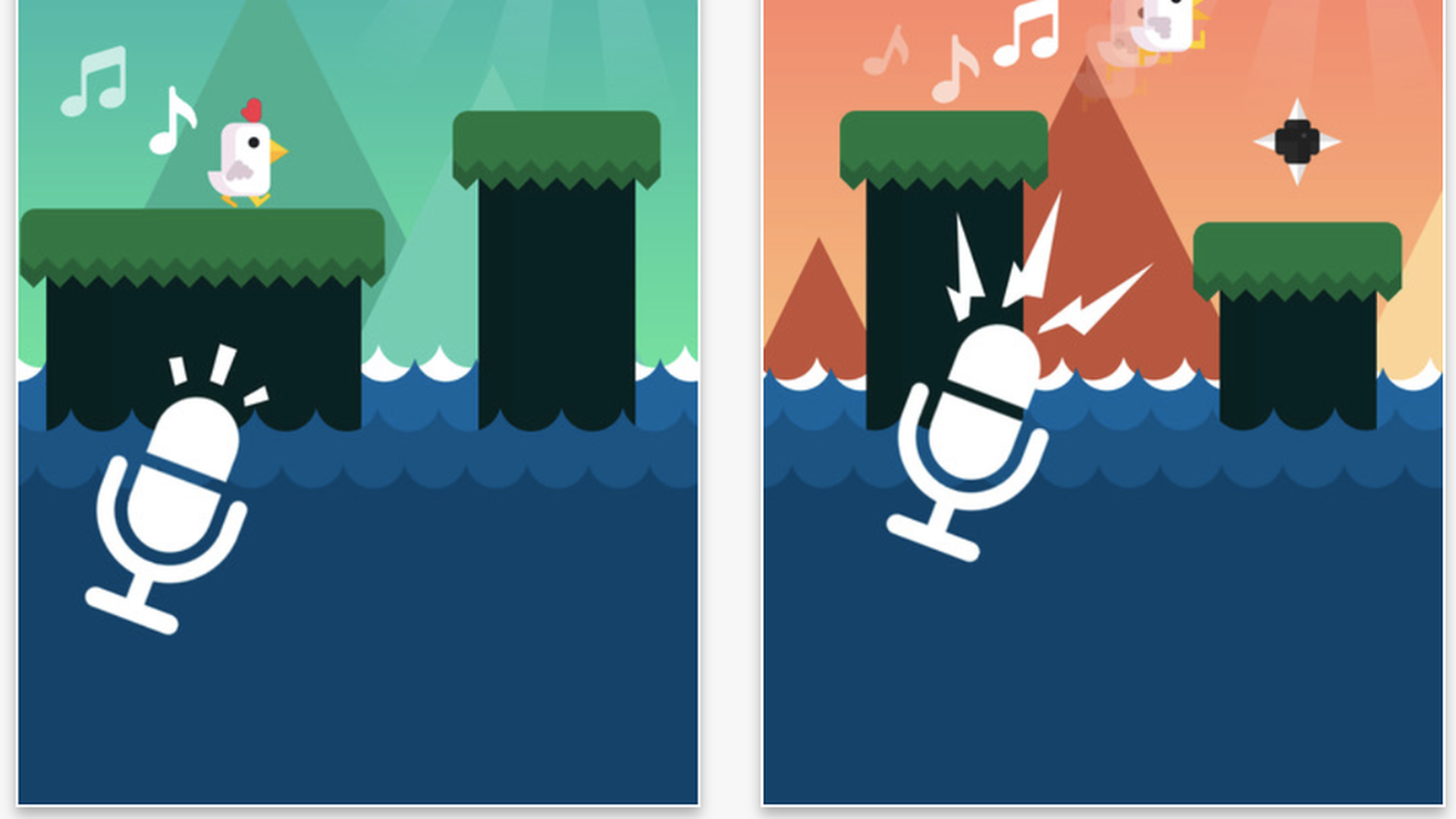 Chicken Scream, currently the top free title in Apple's App Store, is basically a Super Mario-style game. The big difference, though, is instead of using your finger or a keystroke to run and jump, Chicken Scream uses your voice. Talk or sing to run, and scream to jump.