Hi once more from Seattle. And welcome again to the attendees of the Mobile Future Forward conference who are joining us.
https://www.axios.com/newsletters/axios-login-1c93ced5-dba5-4cac-b001-3724a00de004.html?chunk=0#story0
Five possibilities for Amazon's new HQ2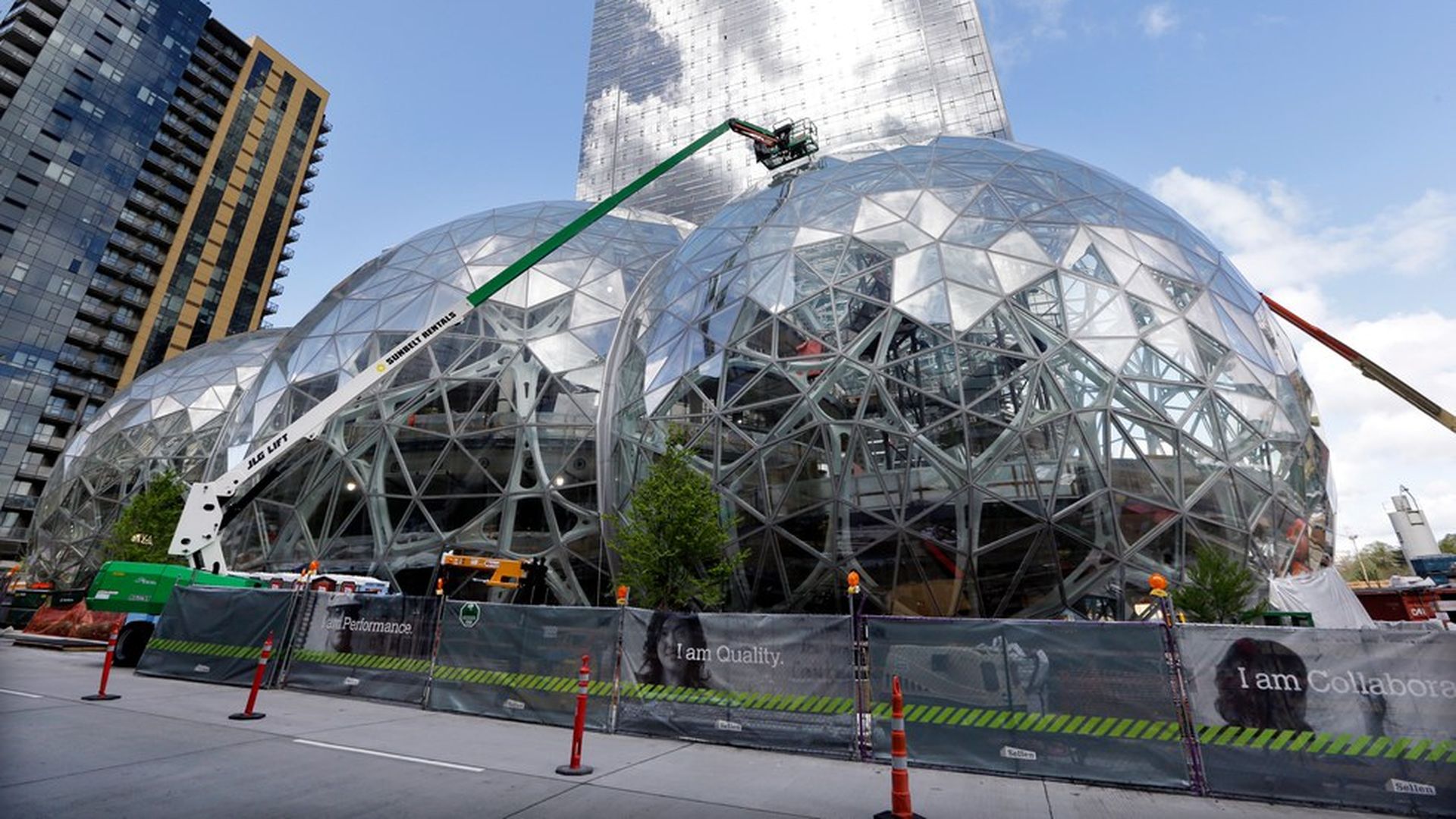 Amazon's search for a second headquarters has cities across the country scrambling to roll out the red carpet for the company, which promises to bring 50,000 new jobs and $5 billion investment — plus an immediate "tech hub" cred that so many communities covet.
Based on the criteria Amazon provided, as well as the tech giant's political reality, we came up with a list of top five possible contenders to become Amazon's second mothership:
Denver: This option has the highest public transportation score of the metropolitan areas we vetted. It is also number five on TechNet's list of current tech hubs.
Who else is there: DISH Networks, Liberty Interactive, and internet backbone company Level 3 are all in the Mile High city.
Are they interested? Yep. Aurora Economic Development Council president Wendy Mitchell said the agency will "absolutely be bidding on this."
Chicago: This city offers several renowned private universities and has strong public transportation.
Who else is there: Big companies like Boeing and ConAgra are in the Windy City.
Are they interested? Mayor Rahm Emanuel is already lobbying CEO Jeff Bezos.
Phoenix: The metro area, sometimes called Silicon Desert, has access to two major statewide university systems.
Who else is there: Retailer PetSmart and Swift Transportation, a major trucking company, are based there.
Are they interested? The city said in a statement it plans to submit a competitive bid on the headquarters.
Minneapolis: Home to the University of Minnesota and number 33 on TechNet's list of emerging technology hubs.
Who else is there: Target — which, obviously, competes with the web retail giant — is headquartered there.
Are they interested? Yes, the Twin Cities are bullish on Amazon.
Detroit: Motor City ranks lower on TechNet's list of hubs but has a major university via Wayne State and history as a center of American industry. It was one of the places getting some buzz within Amazon's walls on Thursday.
Who else is there: Dan Gilbert's Rock Ventures and pretty much the entire American automotive industry.
Are they interested? Detroit is "carefully" looking at Amazon's request.
At the end of the day: Amazon's choice will at least in part boil down to the tax breaks a city is willing to offer.
Read more: Axios' Kim Hart and David McCabe dive deeper into how they picked these cities and which others will likely make bids.
https://www.axios.com/newsletters/axios-login-1c93ced5-dba5-4cac-b001-3724a00de004.html?chunk=1#story1
VR's tough demand: your undivided attention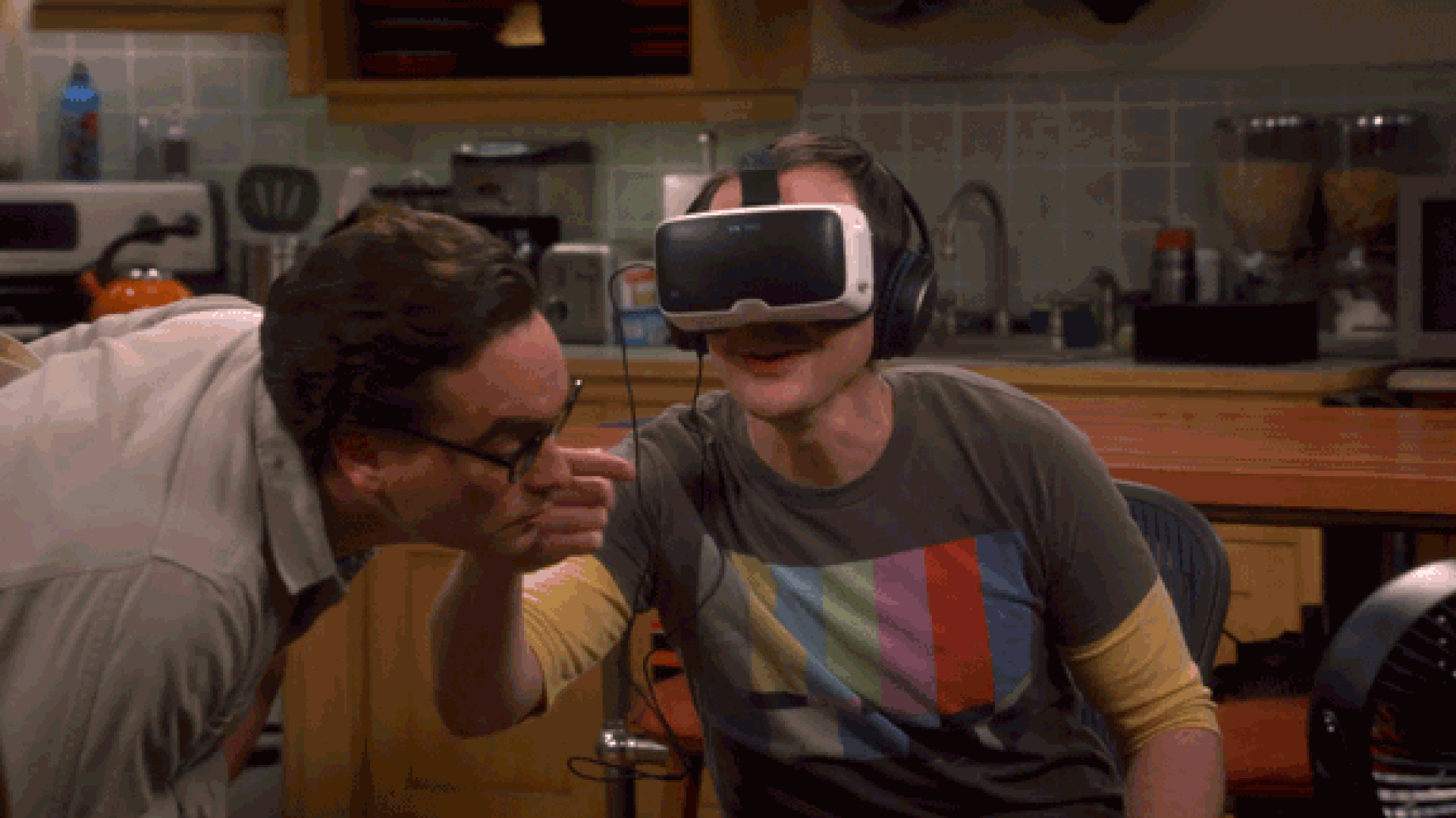 If you want to know why virtual reality hasn't taken off, you might want to blame our addiction to smartphones.
Why? While the power of VR is to be transported into an immersive experience, consumers will demand a lot out of something that makes them give up Twitter and Facebook, even for a few minutes.
One perspective: "It has to be a really compelling reason to get you to give up all that," Shauna Heller, a former Oculus worker who now consults on VR projects, said Thursday at the Mobile Future Forward conference near Seattle. "There aren't just a ton of those reasons just yet."
Possible key current uses for VR, according to Heller, include:
Education is a prime use, in that it already requires full attention for the brain to really learn new material. "That's where the stakes are higher," Heller said.
Conquering fears or playing games probably also qualify.
"When those things fall away, the compelling reasons to put on a headset fall away with them," she said.
https://www.axios.com/newsletters/axios-login-1c93ced5-dba5-4cac-b001-3724a00de004.html?chunk=2#story2
New bill tackles cryptocurrency taxes
Health care and taxes aren't the only issues members of Congress are thinking about. Yesterday, Reps. Jared Polis and David Schweikert introduced the Cryptocurrency Tax Fairness Act, which is supported by advocacy group Coin Center.
Axios' Kia Kokalitcheva tells us that the bill has two aims:
Bitcoin purchases below $600: The bill would create a de minimis exemption for purchases of goods and services made with cryptocurrencies.
Currently, people have to account for capital gains taxes on those even if they simply bought a cup of coffee.
This stems from the IRS' decision in 2014 to view Bitcoin as property, which means that it's subject to capital gains taxes on profits.
Reporting guidance from the IRS: The bill's other aim is to force the Treasury Department to provide more reporting guidelines for cryptocurrency transactions to which capital gains taxes apply.
Our thought bubble:
Given the low likelihood that Bitcoin will become a mainstream means of purchasing, say, coffee, this bill feels a bit unnecessary. But at the same time, it's also common sense: There's no point in the IRS turning such negligible transactions into a hassle for Bitcoin enthusiasts.
More broadly, as cryptocurrency trading is surging in popularity, clearer guidelines from the IRS can only be helpful for investors and the industry.
And it would have helped avoid situations such as the IRS' recent summons of customer data from digital currency exchange Coinbase because it suspects many have skipped on paying their taxes.
https://www.axios.com/newsletters/axios-login-1c93ced5-dba5-4cac-b001-3724a00de004.html?chunk=3#story3
Why John Deere spent $305 million for a 60-person startup
Shortly after John Deere announced its plans to pay $305 million for Blue River Technology on Wednesday, I had a chance to talk to executives from both companies.
I already knew Deere was serious about tech, but that's still a lot of money for a 60-person company. Here's a bit more about the company and why Deere is willing to pay so much.
What Blue River does now: It has a product — See & Spray — which is already used to help remove weeds from about 10% of lettuce crops and is heading soon to cotton and soy. The technology, which consists of a host of cameras and processing power placed directly on the farm implement, decides on a centimeter-by-centimeter basis which areas should have herbicides sprayed. Typically, sprays are used on broad areas, adding to the problem of herbicide-resistant weeds.
Where the tech could go: While Blue River was focused primarily on preventing weeds in a few crops, Deere sees that eventually the same type of machine learning could help add intelligence to planting, harvesting, and other processes.
"You can imagine these capabilities being applied to many different production steps," says John Teeple, a director of advanced technology for Deere.
Take a look: Here's a YouTube video of the See & Spray tech in action.
https://www.axios.com/newsletters/axios-login-1c93ced5-dba5-4cac-b001-3724a00de004.html?chunk=4#story4
Axios guest stars on the GeekWire podcast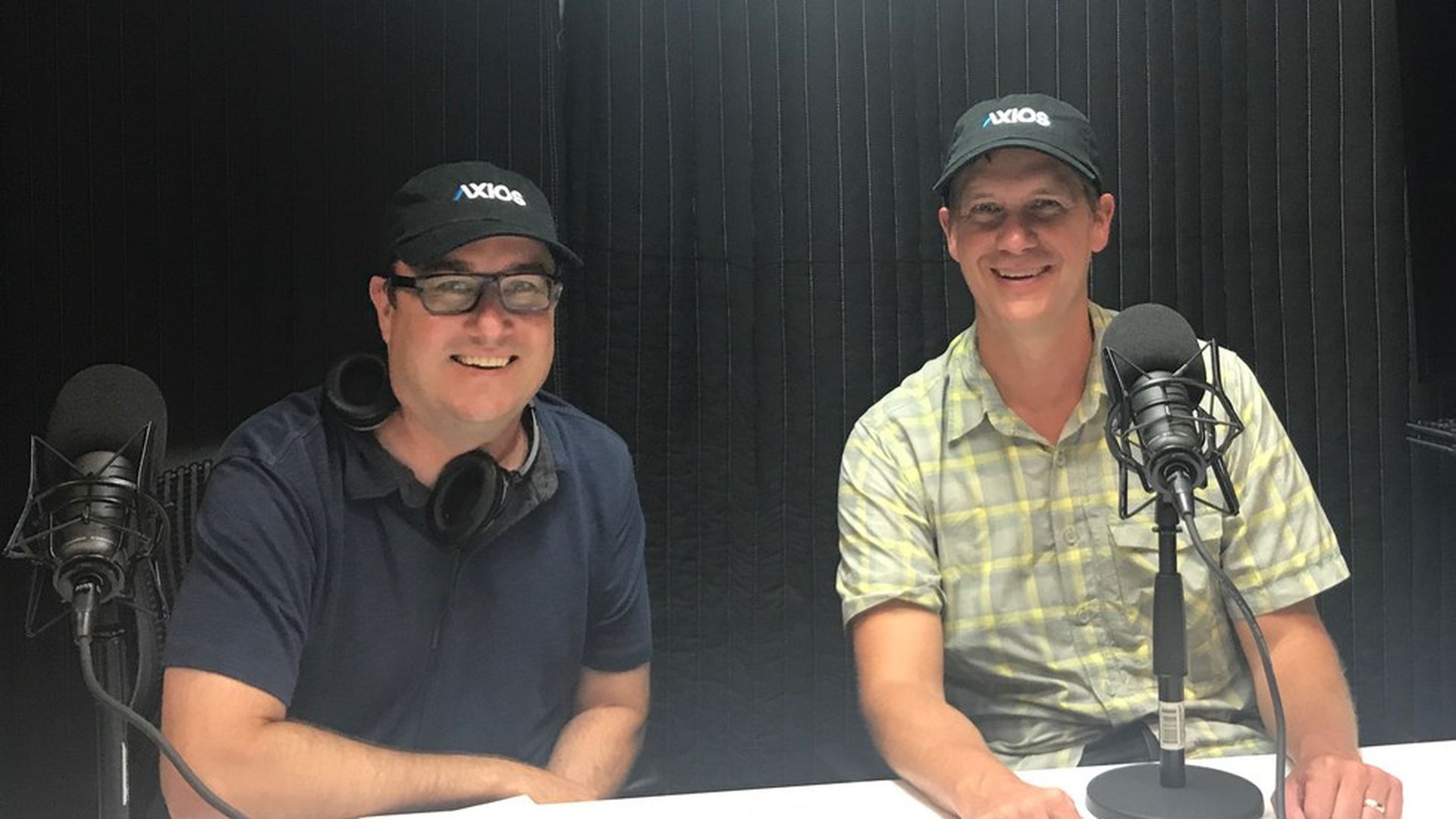 As part of my Puget Sound swing, I had a chance to sit down with John Cook and Todd Bishop — the founders of GeekWire, a truly excellent Seattle-area tech news site. For their weekly podcast, we talked about a whole bunch of topics ranging from Uber's new CEO and diversity in tech to the rise of Amazon and what we are up to at Axios.
Bonus: In his write-up of the podcast, Bishop takes a stab at telling things Axios-style. You can also listen to the podcast there, or download it here.
https://www.axios.com/newsletters/axios-login-1c93ced5-dba5-4cac-b001-3724a00de004.html?chunk=5#story5
https://www.axios.com/newsletters/axios-login-1c93ced5-dba5-4cac-b001-3724a00de004.html?chunk=6#story6