Happy Friday! I know it's been a long week so I tried to find an extra-fun treat for After you Login.
https://www.axios.com/newsletters/axios-login-1b576922-d46c-4dc7-9589-65dbcfa8b44e.html?chunk=0#story0
Big Tech meets the Brits
Google, Facebook and Twitter execs on Thursday found themselves in front of policymakers again — this time from members of Britain's House of Commons as its Digital, Culture, Media and Sport Committee continues its probe into fake news, David McCabe reports.
Two big takeaways:
YouTube's Juniper Downs said the company hasn't found any evidence to suggest that its platform was used for a Russian interference campaign during the 2016 Brexit vote.
Twitter's Nick Pickles said 49 accounts were potentially linked to the Russian Internet Research Agency troll farm that sent messages related to the Brexit vote.
Lawmaker reactions:
"I think they understand that they've got to be seen to be acting," said Damian Collins, the member of Parliament who chairs the committee. "Are they investing enough to deal with the problem, I think is a different matter."
"I thought some of them did get it that actually there's a problem here," said Julie Elliott, a Labour Party member. "I thought Twitter didn't get it."
"There's a huge power imbalance there, because you are controlling it and the person who's receiving it doesn't have any control over it," lawmaker Jo Stevens told Facebook's Monika Bickert. "And it kind of reminds me, if you'll forgive the analogy, of a sort of abusive relationship where there's coercive control going on so somebody is deciding what you see, hear, read, what you have access to."
https://www.axios.com/newsletters/axios-login-1b576922-d46c-4dc7-9589-65dbcfa8b44e.html?chunk=1#story1
The Samsung Olympics are under way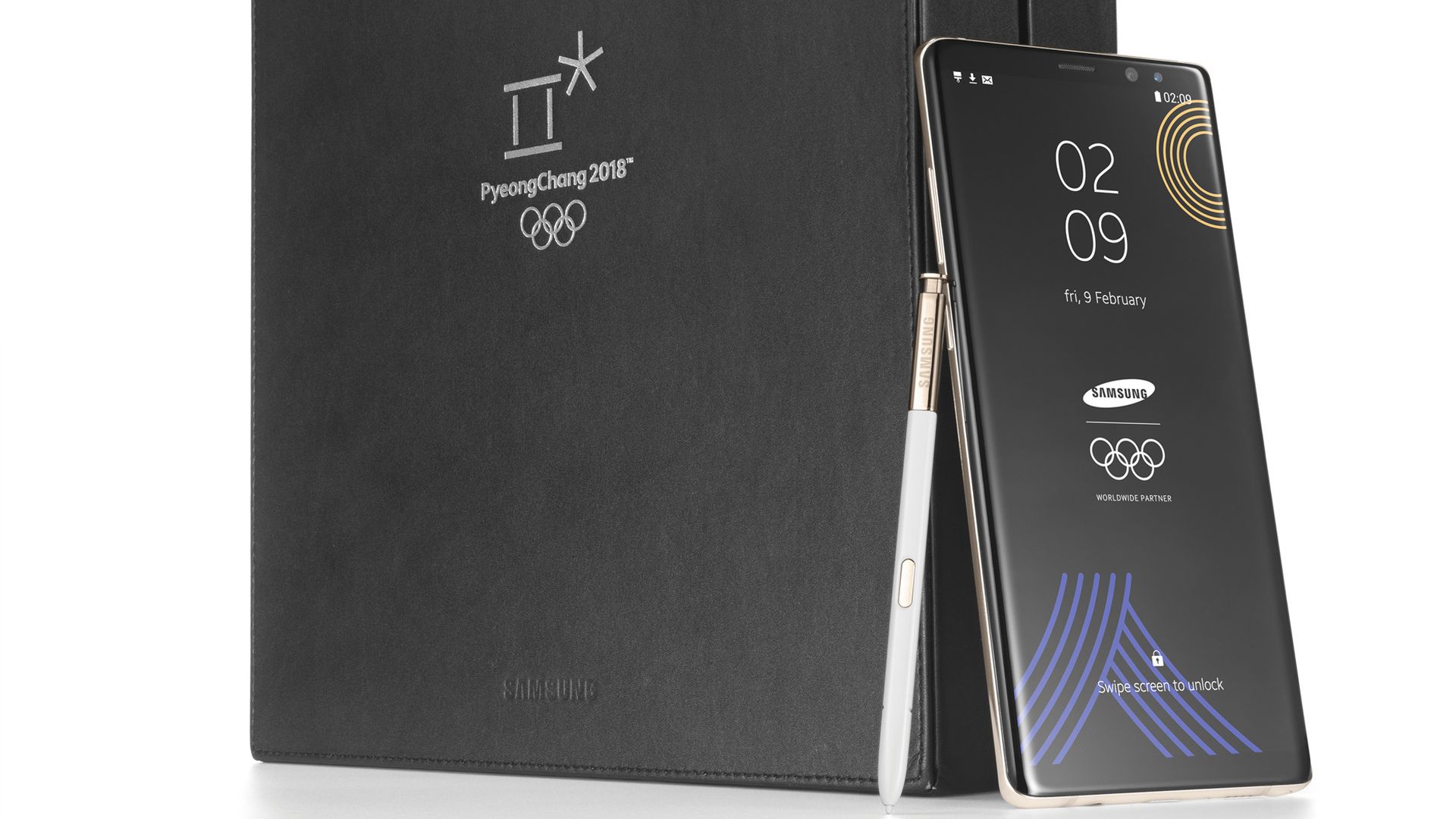 The opening ceremonies won't air on primetime TV until tonight (8pm EST), but the competition at the Winter Games is already underway. As the Wall Street Journal points out, these are, in many ways, the Samsung Games.
It's not just that the company is a major sponsor of a games taking place in its home country, though it is all that.
Samsung Chairman Lee Kun-hee was also an International Olympic Committee delegate, a dual role that put him in a uniquely powerful position as South Korea made its pitch for the games.
Now that it has won and is playing host, Samsung is in a unique place to benefit.
Why it matters: For a country and a company that have been caught up in a long corruption scandal, the games provide an opportunity to shine.
https://www.axios.com/newsletters/axios-login-1b576922-d46c-4dc7-9589-65dbcfa8b44e.html?chunk=2#story2
U.S. patent system has gone from world's best to No. 12
The U.S. is tied for 12th place in a Chamber of Commerce ranking of countries' patent system strength. That's down from No. 10 last year and No. 1 just two years ago, Axios' Haley Britzky reports.
Law professor and senior scholar at George Mason's Center for the Protection of Intellectual Property, Adam Mossoff, told Axios that the U.S. has "a serious, systemic problem in our patent system."
Why it matters: Just two years ago, the U.S. was ranked number one, and then fell to 10th place last year. Mossoff says this "shows a pattern that we are falling, and it can get worse...we will suffer more consequences in slower economic growth, less jobs, and worse quality of life overall."
"What we're talking about is...the legal system that made possible Thomas Edison and his invention of the lightbulb, and the Wright Brothers' invention of the airplane... all of the miracle technology we have today and the miracle medical treatments we have today were brought to us by the U.S. patent system."
— Adam Mossoff
By the numbers: The Global Innovation Policy Center at the U.S. Chamber of Commerce has Singapore ranked as number one, followed by France and Germany.
https://www.axios.com/newsletters/axios-login-1b576922-d46c-4dc7-9589-65dbcfa8b44e.html?chunk=3#story3
Nvidia firing on all cylinders
Chipmaker Nvidia crushed Wall Street estimates for revenue and profits as it continues to find itself at the center of nearly every big trend in tech, from self-driving cars to AI to Bitcoin.
Loup Ventures' Gene Munster called the earnings report "an intoxicating combination of faster, more profitable growth."
Its products are a foundational part of the future of technology, based on their use in data centers, autonomous vehicles, virtual and augmented reality platforms, cryptocurrency mining, and eSports.
— Gene Munster
https://www.axios.com/newsletters/axios-login-1b576922-d46c-4dc7-9589-65dbcfa8b44e.html?chunk=4#story4
Take Note
On Tap
The Siri-powered HomePod speaker goes on sale and, unlike with most new Apple products, you can probably just walk into a store and get one.
Trading Places
A day after Google announced it was bringing Nest within its hardware operations, Nest co-founder Matt Rogers said he plans to leave the company.
ICYMI
https://www.axios.com/newsletters/axios-login-1b576922-d46c-4dc7-9589-65dbcfa8b44e.html?chunk=5#story5
After you Login
A Missouri woman says she came home to find her neighbor's dog riding her horse. (It could have been staged, but still, it's a dog riding a horse.)