Inspired by Dan Primack's annual NCAA tournament bracket challenge, I decided to do something similar for the women's tournament. If you want to enter the inaugural Login women's tournament bracket contest, just click here and use the password "subscribe." There's no money at stake, just bragging rights and a little bit of fame.
https://www.axios.com/newsletters/axios-login-1ac94609-4222-4728-8edb-ae54597e4a29.html?chunk=0#story0
Apple aims to show itself as parent friendly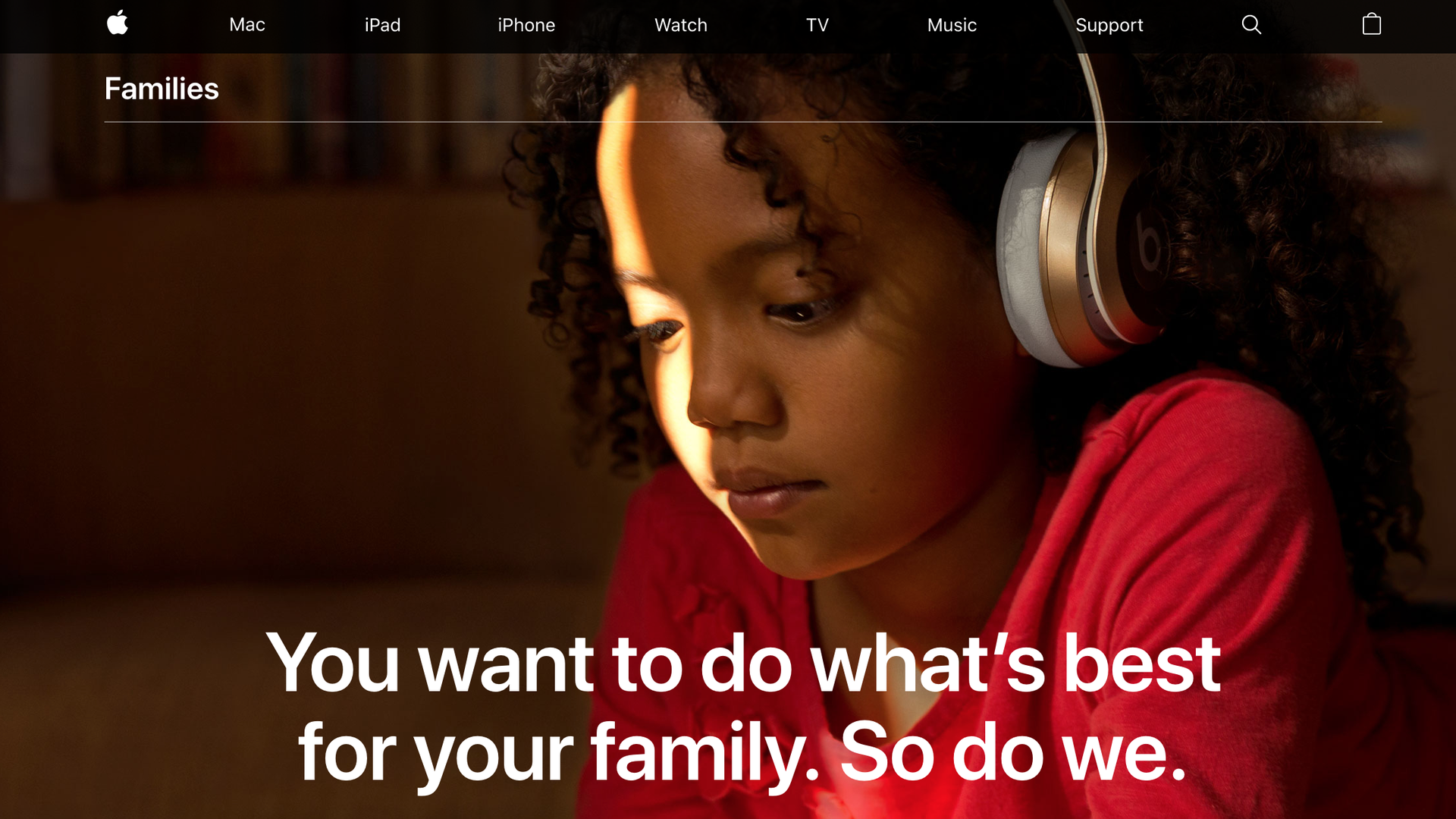 Late on Wednesday, Apple posted a new "families" page on its website, listing the many things it does to make its products family friendly, including parental controls and other safety features.
"You want to do what's best for your family," Apple says on the newly created page. "So do we."
My thought bubble:
Apple isn't looking to make money off of its customers data in the same way as Facebook or Google, which have come under greater criticism. But, as the maker of the most popular phones and tablets, there's also much more that it could do — as I wrote in a Login essay a year ago this week.
Apple's competitors are ahead when it comes to giving options to parents — especially on shared devices. Amazon lets parents set time limits for different kinds of uses such as reading books, watching videos or playing games. Google's Android efforts are more nascent but similar in nature. And its openness allows third parties to offer other types of controls.
This isn't the end of the story. Apple's new web page highlights what it was already doing, but expect more work from Apple in this area. As first reported by Axios, Apple has delayed some features originally expected in the next version of iOS, but parental controls is expected to be an area that will still see an upgrade.
Some free advice: As a parent of a pre-schooler I want:
A way to easily hand my iPhone to my youngster and, with only a few clicks, ensure that he's only able to access the kid's content on the devices. (Microsoft actually had this with Kids' Corner in Windows Phone. Unfortunately it was on Windows Phone, so few people got to experience it.)
The ability to set time limits for particular types of content, à la Amazon, as well as overall curfew hours.
To be sure: Parents of older kids have other concerns and Apple already addresses a bunch of these, including location tracking, preventing driving and texting, and restrictions on app downloads and in-app purchases.
Meanwhile: Netflix is apparently scrapping a plan that would've awarded kids badges for binge-watching shows. Yeah, that might not have been such a hot idea in an era of greater concern about tech addiction.
https://www.axios.com/newsletters/axios-login-1ac94609-4222-4728-8edb-ae54597e4a29.html?chunk=1#story1
Gates previews his meeting with Trump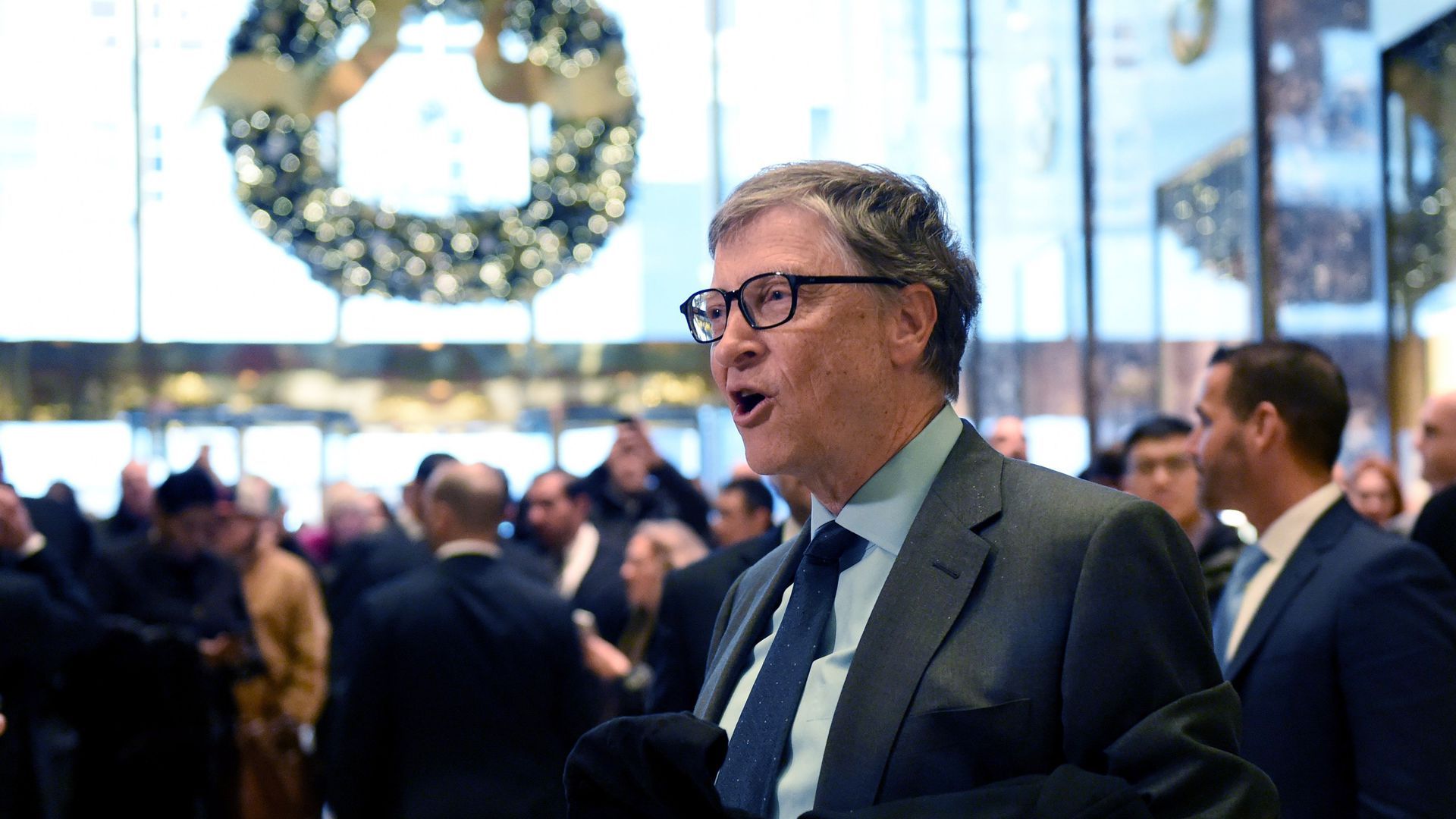 Microsoft co-founder Bill Gates is meeting with President Trump today at the White House. Ahead of that meeting, he told Politico's Anna Palmer and Jake Sherman on "Playbook Live" that he'll try to impress upon Trump how crucial foreign aid is to the longevity of the United States.
The bottom line, per the Politico interview: "I don't agree with the America First rhetoric," Gates said, adding that spending dollars to help other nations is ultimately beneficial to the U.S.
"Americans don't want to have pandemics, and Americans don't want to have to send soldiers to restore stability in Africa."
— Bill Gates
Background: Trump's been saying that it's time for the U.S. to stop spending money on foreign nations and start spending money at home. But foreign aid is less than 1% of the U.S. budget.
Fun fact: Gates only spends about 2 or 3 days a month at Microsoft. The rest of his time is spent on projects for the Bill and Melinda Gates Foundation, he said in the interview.
https://www.axios.com/newsletters/axios-login-1ac94609-4222-4728-8edb-ae54597e4a29.html?chunk=2#story2
Summer preview: newest shoes by Allbirds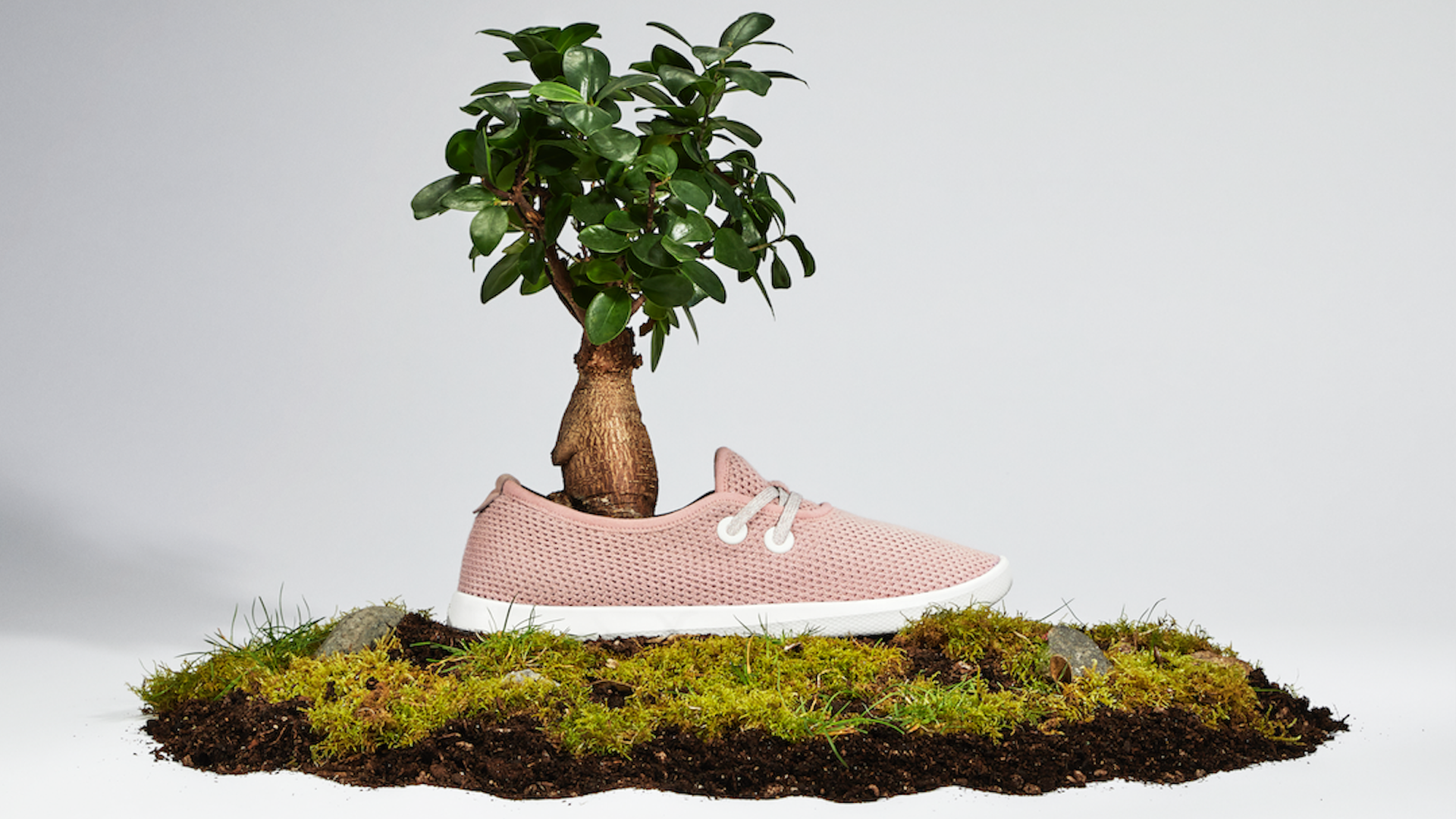 Allbirds, the San Francisco startup whose shoes have become the unofficial footwear of the tech industry, is ready with two new styles for summer.
The new shoes are made of a knitted eucalyptus fiber-based material, the company tells Axios' Kia Kokalitcheva. It's made to be more breathable for the summer than the wool used in the company's original two models.
The bottom line: Allbirds seems to have nailed Silicon Valley's cultural priorities when it comes to apparel: comfort, utility, and simplicity — basically the same qualities that made the hoodie so ubiquitous.
The big question: How long does Allbirds stay the "it" shoe of tech. After all, these things were popular in Silicon Valley once too.
Read Kia's full story on the shoes, the market competition and the broader direct-to-consumer trend.
https://www.axios.com/newsletters/axios-login-1ac94609-4222-4728-8edb-ae54597e4a29.html?chunk=3#story3
3M's autonomous vehicle ambitions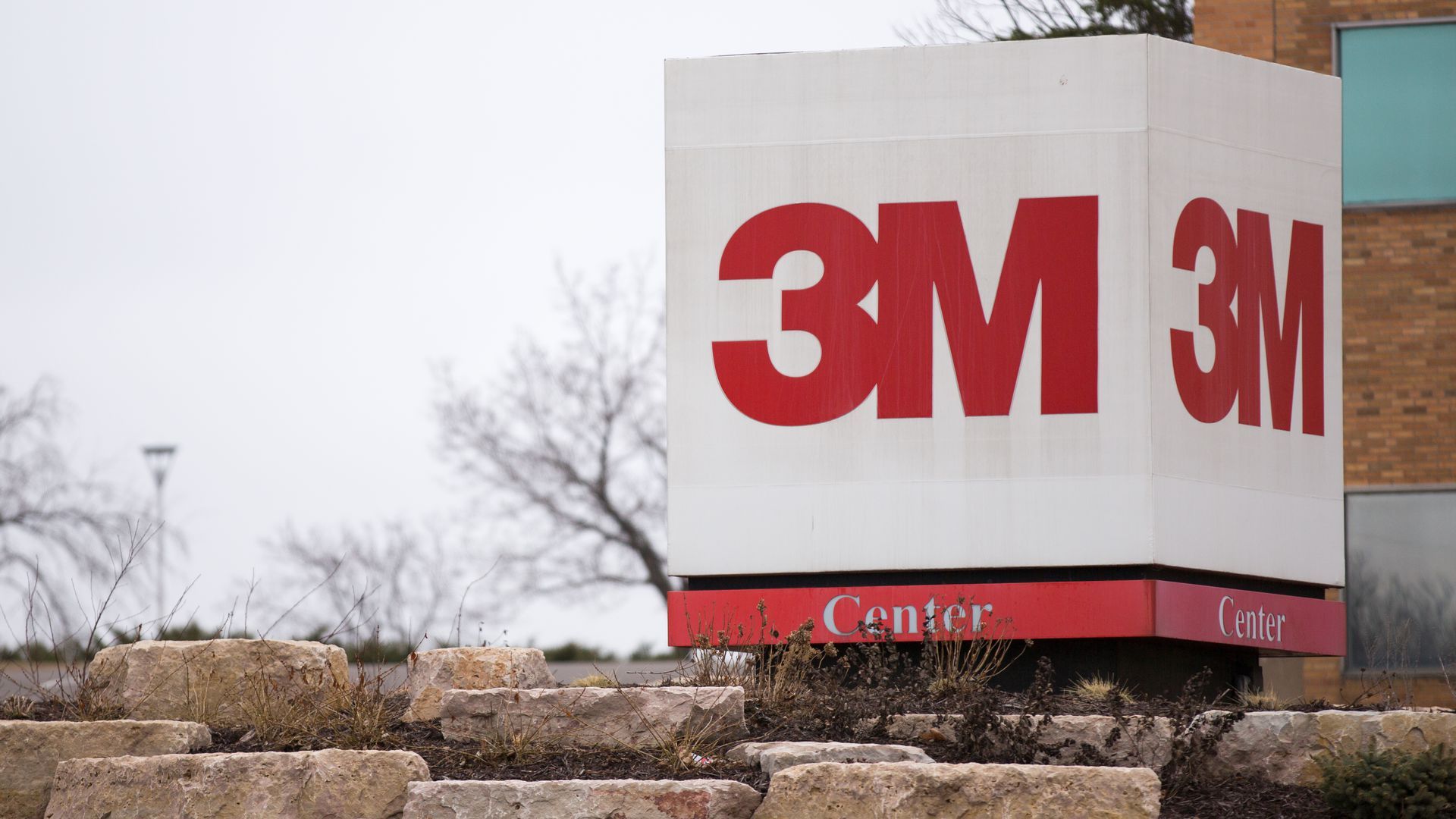 The company best known for making Post-It notes and Scotch Tape sees its next big opportunity in driverless cars. 3M CEO Inge Thulin told Axios' Kim Hart in a recent interview that "automotive electrification" is a $6 billion market that will be a "big, big deal for us."
"The reality is there will not be only cars running around by themselves. There needs to be traffic safety around it, and that's what we've been doing for a long, long, long time."
— Thulin
Why it matters: The chip and sensor makers that allow driverless cars to "see" often get most of the attention. But 3M is trying to leverage its history of making license plates, pavement marking, and traffic signs to be a major player in the autonomous vehicle market.
https://www.axios.com/newsletters/axios-login-1ac94609-4222-4728-8edb-ae54597e4a29.html?chunk=4#story4
Where Broadcom's failed Qualcomm bid ranks
Speaking of Dan, he had a piece Wednesday noting that Broadcom's abandoned pursuit of Qualcomm goes down as the fourth-largest merger offer ever to be withdrawn, according to Thomson Reuters (which includes debt in its calculations).
Here are the other big deals-that-never-were:
https://www.axios.com/newsletters/axios-login-1ac94609-4222-4728-8edb-ae54597e4a29.html?chunk=5#story5
Take Note
On Tap
The CanSecWest security conference is taking place in Vancouver.
Adobe reports earnings after the market closes.
Bill Gates is set to meet with President Trump at the White House this afternoon (see story above).
Trading Places
Boxed CFO Naeem Ishaq is leaving the online retailer, per a Fast Company exclusive, shortly after reports the company turned down an acquisition offer from Kroger.
Greylock partner Josh Elman is joining Robinhood as VP of product while remaining a venture partner at the VC firm, per TechCrunch.
The OSET Institute, which focuses on improving election technology, is adding early Sun Microsystems executive John Gage to its board of directors.
ICYMI
https://www.axios.com/newsletters/axios-login-1ac94609-4222-4728-8edb-ae54597e4a29.html?chunk=6#story6