Axios Login
January 19, 2022
Our Axios Pro subscription product is here, delivering deeper news and analysis on the industries that matter most to you.
Today's newsletter is 1,139 words, a 4-minute read.
1 big thing: Microsoft's Activision bid complicates antitrust picture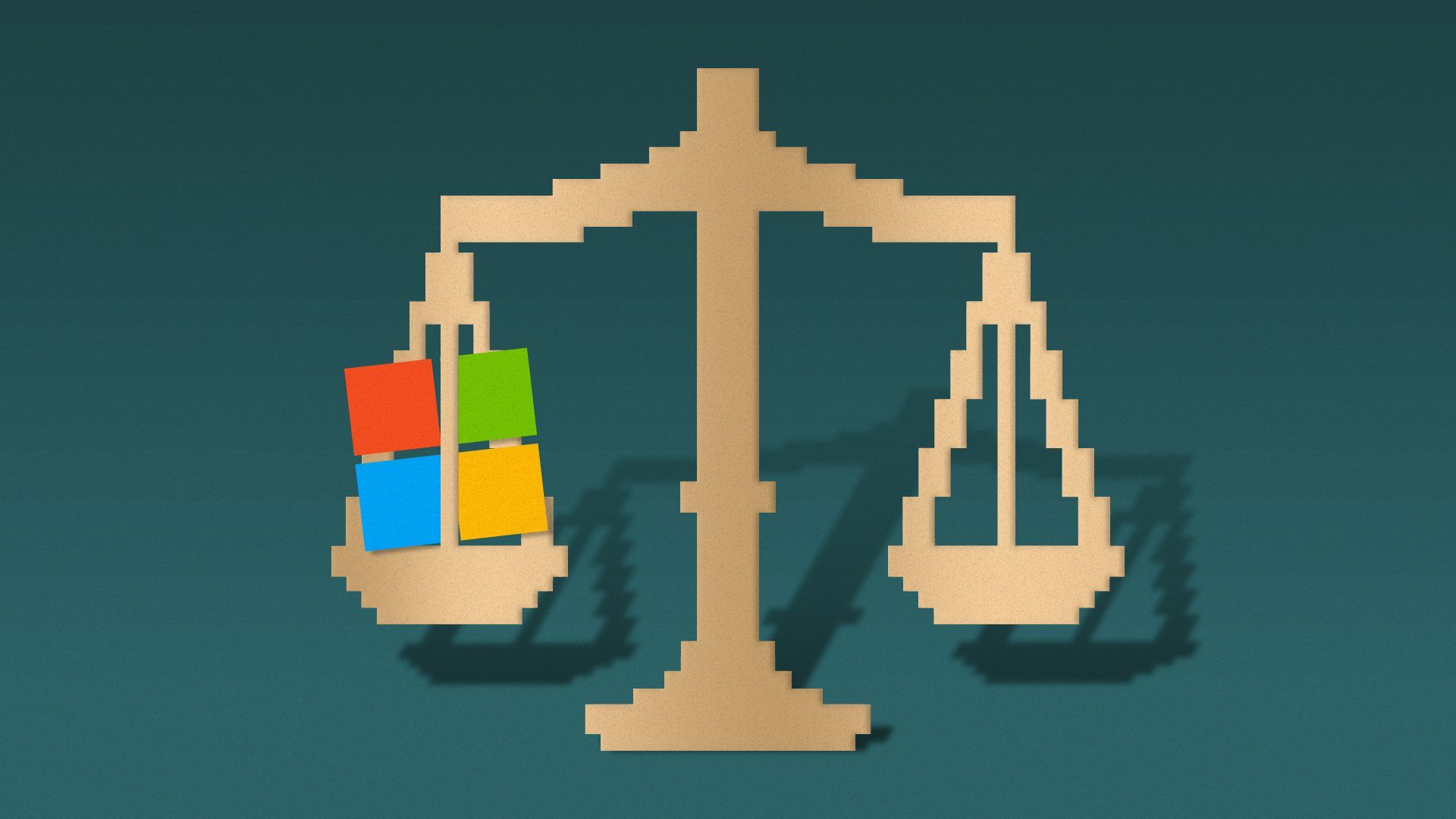 Microsoft's surprise $68 billion deal to buy Activision Blizzard is adding a fresh twist to the heated debate over which tech companies have monopolies that need to be reined in.
The big picture: The deal could force a question the company has happily ducked for a decade: whether its size and power make it just as deserving of regulatory scrutiny as its Big Tech rivals.
Why it matters: Regulators have finite resources and will have to prioritize which companies and deals they want to contest.
Flashback: Microsoft, of course, spent years fighting a Justice Department antitrust suit two decades ago — but in the most recent wave, regulators have largely focused on Apple, Google, Amazon and Facebook.
Between the lines: Microsoft will argue that, in the mobile age, Apple and Google hold a dominant market position with their tight control over mobile app stores.
For game developers and others, though, Microsoft may well look like the firm whose grip over some parts of the consolidating gaming world is too tight.
The key question is how the regulators at the Federal Trade Commission and other agencies, who will ultimately decide whether the deal can go forward, choose to define the markets it affects.
Be smart: A good antitrust case, or a decision to block a deal, isn't determined by people's feelings or a company's size. It's about whether a company has, or with acquisitions could gain, undue control over a relevant market.
"It's important to remember that a large dollar value doesn't always mean competitive concerns, just as a small deal can raise antitrust problems," says Daniel Francis, the former deputy director of the FTC Bureau of Competition.
Of note: On Tuesday the Justice Department and Federal Trade Commission announced the start of a process that will ultimately result in rewritten merger guidelines, which could translate as more hurdles for large deals.
"The agencies will look closely at whether the Microsoft-Activision deal threatens to create market power or eliminate competitive pressure in any market," Francis told Axios.
Neither agency is commenting specifically on the Microsoft-Activision deal.
Microsoft is counting on the fact that even with the deal, it will have less than 15% of video game industry revenue, trailing both Tencent and Sony. But regulators may choose not to look at the broad "gaming" market as a whole, and instead distinguish between mobile, console, PC and cloud gaming.
The Microsoft deal will certainly strengthen Microsoft's position in console gaming and mobile. But Microsoft trails Sony and Nintendo in consoles, and the size of the mobile ecosystem could potentially overshadow concerns.
Between the lines: Microsoft hasn't entirely escaped the latest tech antitrust surge, with some critics raising concerns about its move to integrate Teams into Office and Windows.
What they're saying: Rep. Ken Buck (R-Colo.), whose office has been pushing tighter regulation of other Big Tech companies, says conversations with Microsoft were "encouraging," while noting the deal still faces agency review.
"They've suggested that they're going to emphasize access to titles and competition in the marketplace as well as the individual gaming experience," Buck said in a statement.
Public Citizen is calling for regulators to quash the deal.
"Microsoft, one of the biggest of the Big Tech companies, is shamelessly gobbling up a competitor to try to strengthen its market position," said Alex Harman, the group's competition policy advocate.
2. Charted: Big tech's ballooning deals
3. Apple, Google urge caution on antitrust bills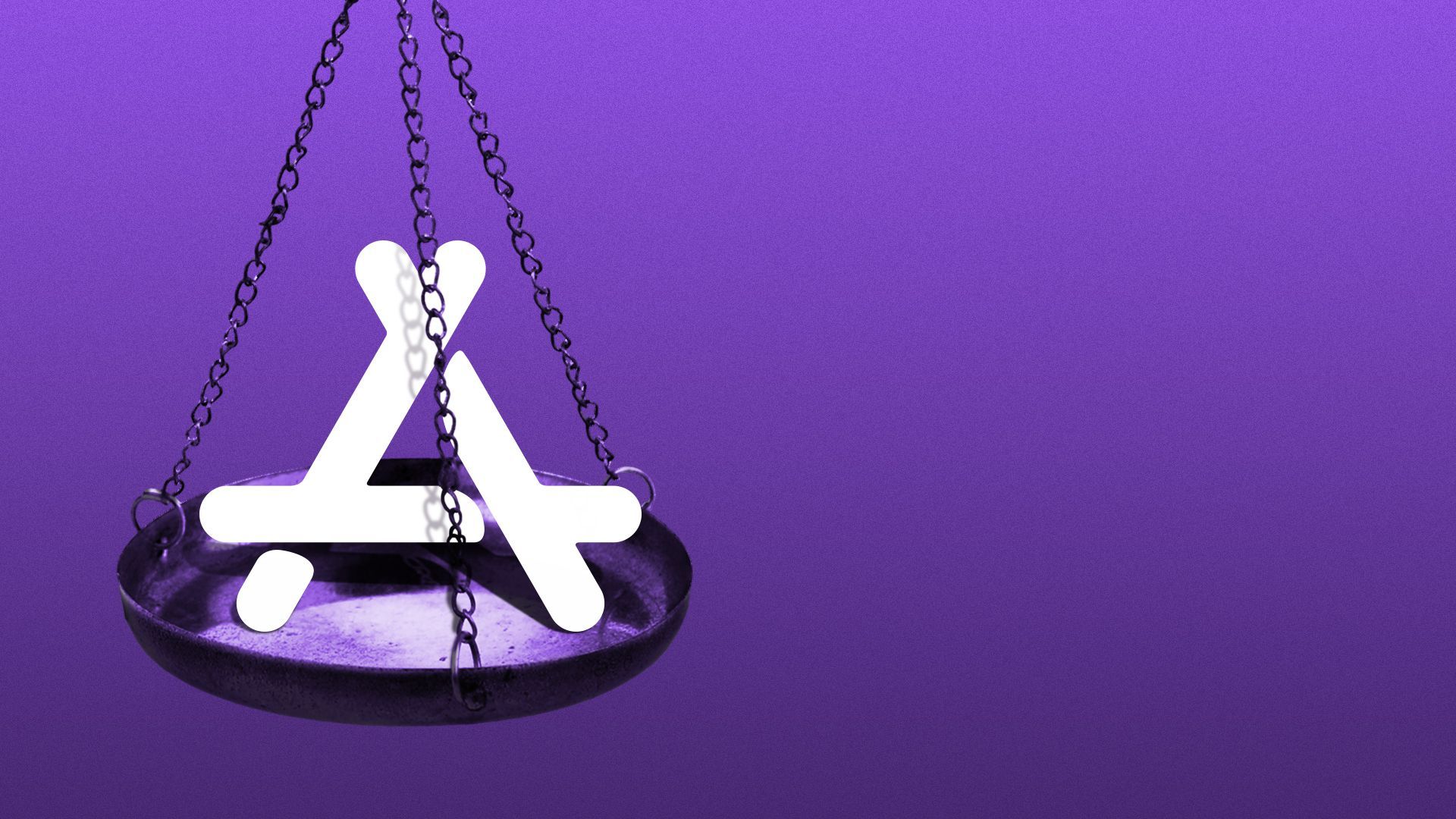 Apple and Google are appealing to the members of the Senate Judiciary Committee urging caution on two bills the companies said would hurt their ability to offer customers privacy and security, Axios' Ashley Gold reports.
Why it matters: The aggressive Big Tech warnings to committee leaders is indicative of a real fear that the Senate will pass competition bills that would have significant negative business consequences.
Driving the news: The Senate Judiciary Committee is scheduled to mark up two tech antitrust bills, the American Innovation and Choice Online Act this Thursday and the Open App Markets Act within weeks.
Lawmakers are scrambling to pass competition-related bills ahead of the 2022 midterms while Democrats remain in power, as Axios previously reported.
What they're saying: The two bills would make it "much harder to protect the privacy and security of Americans' personal devices," Apple government affairs chief Tim Powderly wrote in a letter to Senate Judiciary leaders, which was seen by Axios.
"These bills will reward those who have been irresponsible with users' data and empower bad actors who would target consumers with malware, ransomware, and scams," Powderly wrote.
Similarly, Google's president of global affairs and chief legal officer Kent Walker wrote in a blog post that Google could be prevented from using features like spam filters and its SafeBrowsing service should the bills pass.
The other side: More than 40 smaller tech companies wrote to the committee offering their support for the bill, including startup accelerator Y Combinator.
4. AT&T, Verizon extend 5G delay over airline panic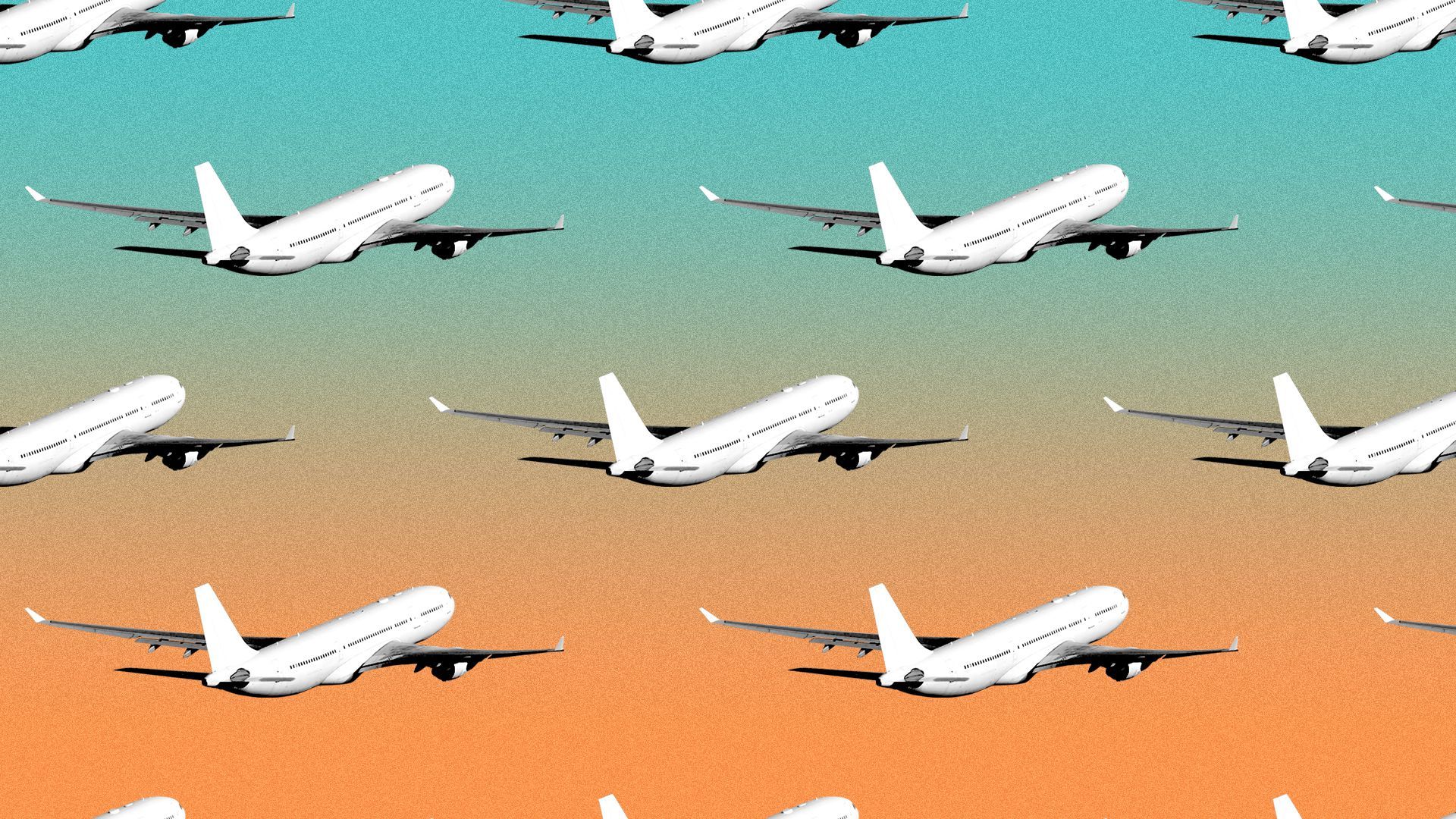 AT&T and Verizon said Tuesday they would delay activating certain 5G signals near a limited number of airports after renewed opposition from the aviation industry over concerns about potential interference, Axios' Margaret Harding McGill reports.
Why it matters: The CEOs of leading airlines warned of catastrophic disruption to flights if AT&T and Verizon deployed 5G as planned this week.
Driving the news: In a statement, an AT&T spokesperson said the company would launch its 5G service as planned except near a "limited number of towers around certain airport runways as we continue to work with the aviation industry and the [Federal Aviation Administration]."
"We are frustrated by the FAA's inability to do what nearly 40 countries have done, which is to safely deploy 5G technology without disrupting aviation services, and we urge it do so in a timely manner," the spokesperson said.
Verizon also said it has "voluntarily decided to limit our 5G network around airports."
Meanwhile: A handful of airlines, including Emirates, are suspending some U.S. flights over the issue.
Be smart: Not all flavors of 5G are of concern, but rather a specific swath of mid-band frequency known as the C-Band. Both higher and lower frequencies are being used for 5G without similar interference concerns.
What they're saying: In a statement Tuesday, President Biden said the carriers' decision will "avoid potentially devastating disruptions" to travel.
5. Take note
On Tap
Trading Places
ICYMI
The Interactive Advertising Bureau is launching a new campaign to make the case that targeted ads online help small businesses. (Axios)
A study found that China's app for Olympic athletes has security flaws. (Axios)
Ericsson is suing Apple over 5G patents after the two companies failed to renew a cross-licensing deal. (Reuters)