Let's keep this busy week going. This morning at 9 a.m. ET (as in, right now!) Facebook COO Sheryl Sandberg will answer questions from Axios' Mike Allen in an interview that will be streamed on Axios' Facebook page and website. Watch here.
https://www.axios.com/newsletters/axios-login-1a3f4016-1061-47af-88cb-bc794318d2ef.html?chunk=0#story0
The questions Congress wants to ask Facebook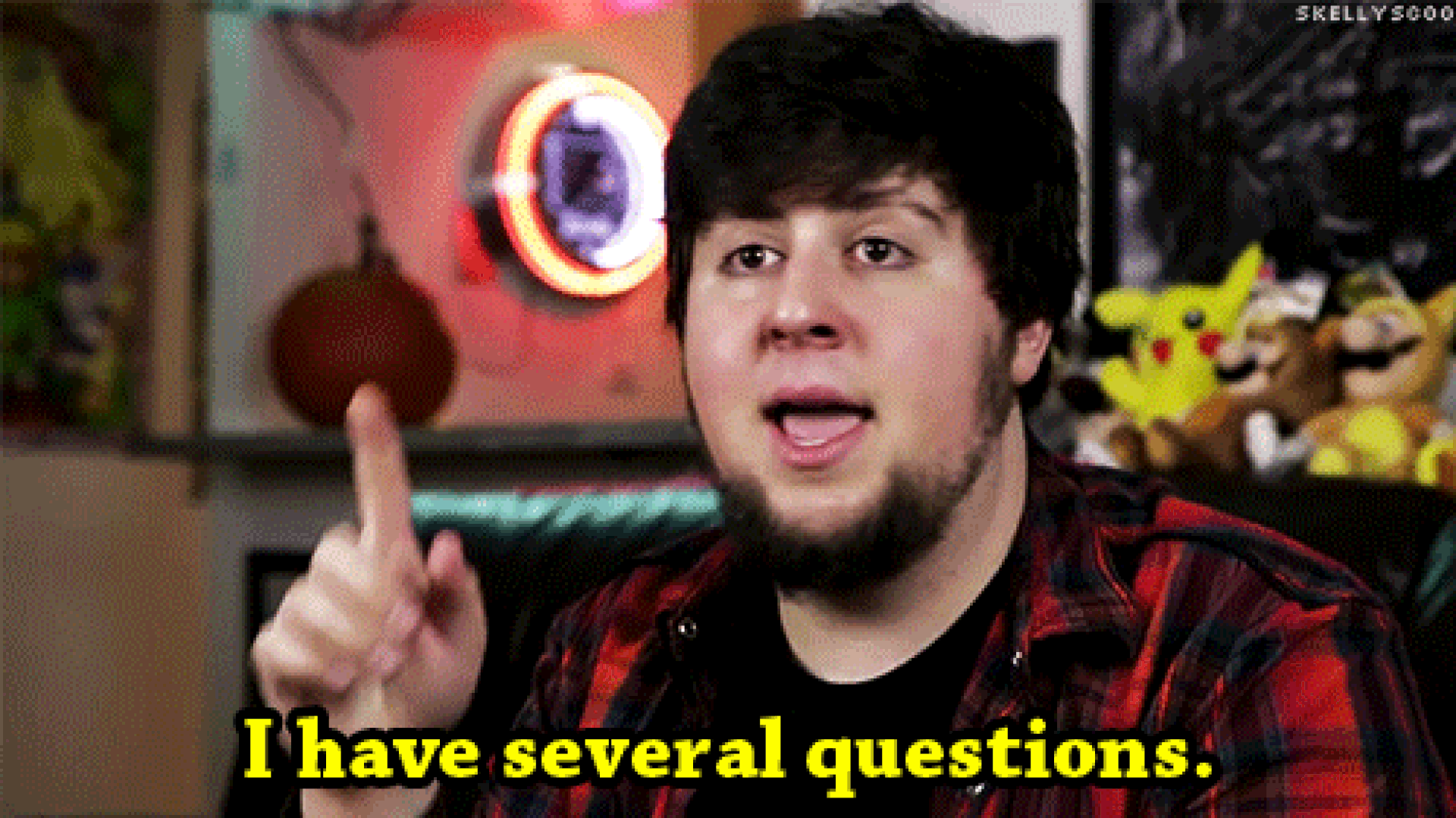 Facebook is expected to face its toughest test in years on Capitol Hill when a yet-unnamed representative testifies before committees investigating Russian attempts to influence the 2016 election in the coming months.
Why it matters: Facebook COO Sheryl Sandberg held a series of private meetings with top lawmakers yesterday and the pressure facing the company is greater than any other moment in the company's recent history, Axios' David McCabe and Sara Fischer report. Based on their conversations with lawmakers and other sources on the Hill, here are key questions the Facebook representative will face.
The questions:
How did the Russians benefit from non-advertising Facebook content? Lawmakers want to know how content posted by the pages moved organically — that is, without being sponsored as an ad and more like a picture or statement posted by a normal user.
How has Facebook confronted this issue? "I think there's a lot of interest in the committee on the progress of Facebook's internal investigation, when they discovered what they discovered, how exhaustive their review has been, what more forensics need to be done," said Adam Schiff, the top Democrat on the House Intelligence Committee.
How do you balance free speech with preventing weaponization of the Facebook platform? "There's no easy answer to it," said Eric Swalwell, a Democrat on the House Intelligence Committee.
What's the bigger picture? If Russia could do this, it's not a big leap to conclude that other foreign powers or outside entities could, too. Schiff said there were "even broader questions that go beyond Russia-specific in terms of the degree to which the platforms can be used by malevolent actors to divide American from American and pit us against each other."
How are they going to stop misuse of the platform in the future? This is especially important as the campaign for the 2018 midterms gets underway and Richard Burr and Mark Warner, the top Republican and Democrat on the Senate Intelligence Committee, caution that Russian interference operations are going to continue.
What they're not saying: Republicans on the committees have been cagier with their potential questions for the social giant. Burr has said the Russian ads seem to have been intended to "create chaos in every group that they could possibly identify in America," but told reporters last week that he's not drawing any other conclusions yet: "Let us have the opportunity to have these folks in, ask them the questions."
The view from Madison Ave.: Advertisers have a different set of questions. They're particularly concerned about how Facebook — which sold hundreds of millions of dollars in political ads last election — is implementing the new policies developed in response to the Russian developments. Some of the changes, for example, are expected to slow down the process of starting a political ad campaign. Advertisers will also likely have to comply with new transparency rules.
Go deeper: Read the full story by Dave and Sara and watch the livestream of Mike Allen's interview of Sandberg now.
https://www.axios.com/newsletters/axios-login-1a3f4016-1061-47af-88cb-bc794318d2ef.html?chunk=1#story1
Michigan is turning into a self-driving car testing ground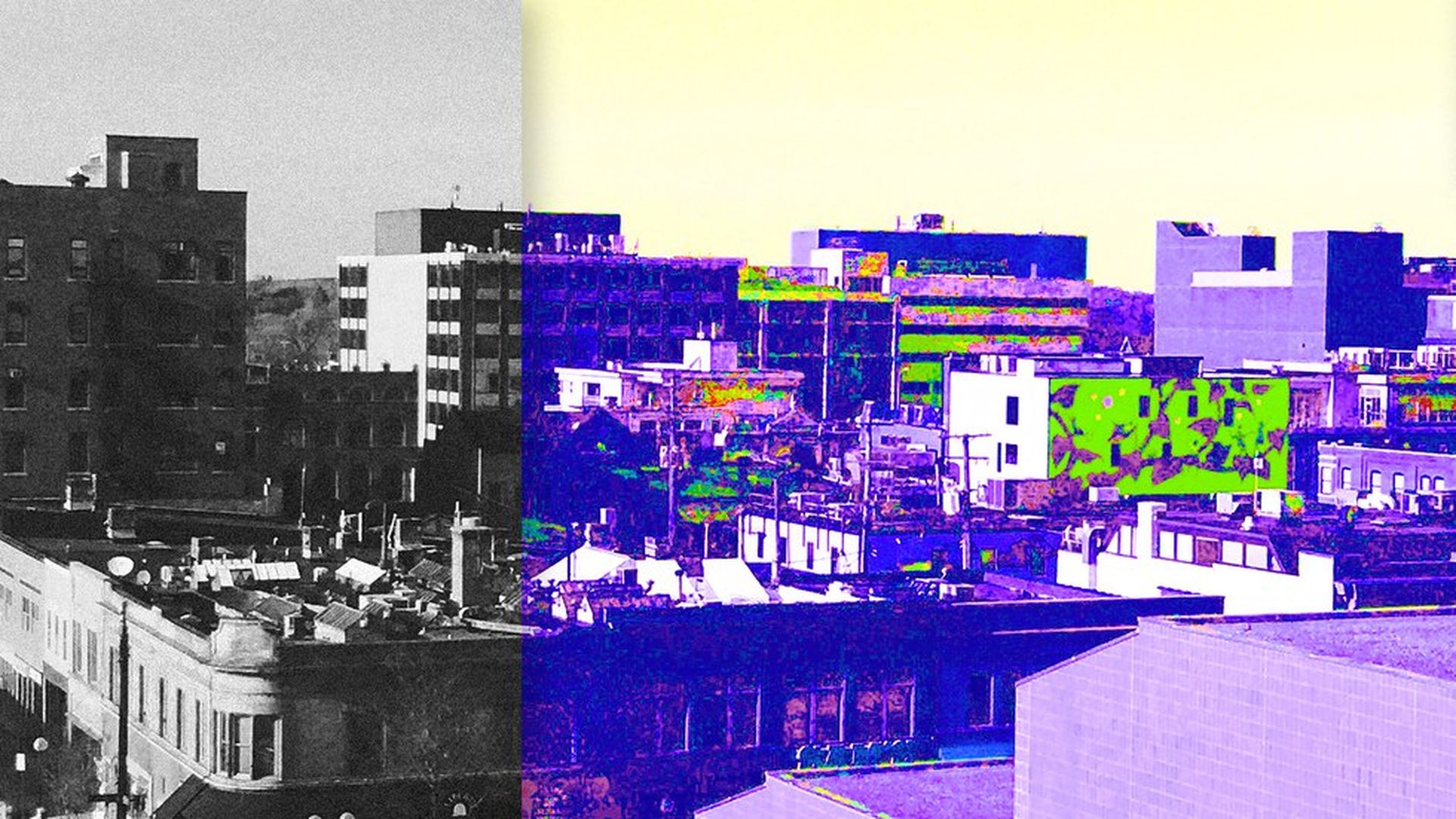 On the outskirts of the University of Michigan campus, Axios' Kim Hart reports there's a sight that gives an instantaneous snapshot of how much the area has changed — a sensor-connected car steered by an Xbox controller roams the streets of "M-City" to test self-driving and other connected-car technologies.
Why it matters: Michigan is known for its auto industry expertise but experienced a steep decline a decade ago when Detroit — its biggest city — lost half its population as manufacturing jobs left in droves. Detroit is fighting its way back to build a burgeoning tech scene. Ann Arbor, only 40 minutes away, is taking a complementary path: It's harnessing the university's high-tech talent factory and the state's auto factory history to be at the forefront of next-generation vehicle development.
Self-driving car city: M-City is a public-private partnership in Ann Arbor funded by 70 members including major car manufacturers, chip makers, wireless and insurance companies. Every year, it receives about $1.2 million to research things like how humans will interact with self-driving cars and how cities will need to be designed for them.
What's happening: "There's a lot of disruption happening in a very short time frame," said Greg McGuire, M-City Lab Director. "We're running living laboratories" to test capabilities and effects.
Ann Arbor is also wirelessly connected using vehicle-to-vehicle communications technology called DSRC so that intersections and vehicle can communicate with each other.
2,000 privately owned vehicles are "driving" around Ann Arbor broadcasting messages back and forth 10 times a second.
McGuire said a few cars will be deployed on campus next month to research how students, bicycles and other cars interact with them.
More: Read Kim's full dispatch here (including the challenges they are facing and investment numbers). Continuing the "Rise of the Rest" tour, Kim will be getting a closer look at Indianapolis today.
https://www.axios.com/newsletters/axios-login-1a3f4016-1061-47af-88cb-bc794318d2ef.html?chunk=2#story2
Airbnb teams up with housing developer in Florida
Airbnb is partnering with Newgard Development Group, a Miami-based housing developer, to build a 324-unit home-sharing friendly housing community in Kissimmee, Fla., Axios' Kia Kokalitcheva reports.
Details: Set to open next year, this is the first housing development Airbnb is helping design from scratch, and will include features like keyless entry and shared common spaces.
Why it matters: This is an extension of Airbnb's Friendly Building program, through which the company is appealing to landlords and developers to allow home-sharing in their buildings — in exchange for visibility into the tenants' home-sharing activities.
Airbnb has faced criticism from landlords who feel they've lost control over their properties by not being able to keep tabs on their tenants' short-term rental activity.
But multi-family housing makes up to half of Airbnb listings in some major cities, according to Airbnb director of global multifamily housing partnerships Jaja Jackson.
This new partnership is also taking this initiative a step further as it makes home-sharing a foundational part of living in those units (if the residents so choose)
https://www.axios.com/newsletters/axios-login-1a3f4016-1061-47af-88cb-bc794318d2ef.html?chunk=3#story3
Microsoft CEO sees LinkedIn growth re-accelerating
Microsoft CEO Satya Nadella said the company's integration of LinkedIn is going well and said one of his top goals is re-accelerating the growth of that business. He added that the company would have more to say on how that effort is going in its upcoming earnings conference call.
What we've heard: Speaking at the GeekWire Summit in Seattle, Nadella stressed that while the company has already made some moves to integrate LinkedIn with Office, Dynamics and other Microsoft products, the company wants to make sure LinkedIn customers are on board with any use of their data.
"We will only do things if the community of LinkedIn gives us permission," he said.
***
Also at the conference:
Stripe co-founder John Collison said (in an interview I moderated) that the company has opened an office in Seattle — its first engineering site outside of the Bay Area — and hopes to hire 100 people to staff it.
https://www.axios.com/newsletters/axios-login-1a3f4016-1061-47af-88cb-bc794318d2ef.html?chunk=4#story4
https://www.axios.com/newsletters/axios-login-1a3f4016-1061-47af-88cb-bc794318d2ef.html?chunk=5#story5