The dish on Uber
In a case of great timing yesterday, Fortune's Adam Lashinsky launched his new book on Uber, the aptly named Wild Ride, and spoke about the topic with Recode's Kara Swisher. Here are some key comments by Lashinksy:
On CEO Travis Kalanick's recently announced leave of absence:
"I read that as [him] not leaving at all."
On Uber's ability to go public despite all its notoriety:
"We can discuss the morality of it but we know that Silicon Valley venture capitalists will tolerate almost anything...And the same is true for public shareholders."
On addressing Uber's often sexist culture in the book:
"I could have done more and I could have done better," and added, "When you read my book you get a sense of an immature grownup running an immature company."
On who he thinks would be a great COO for the company:
Thomas Staggs (former Disney COO) or Alan Mulally (former Ford CEO).
Read more: Kia has some more on Recode's interview here. And if you want even more on Uber, Time devotes this week's cover story to what it calls "Uber Fail."
Policing the power of tech giants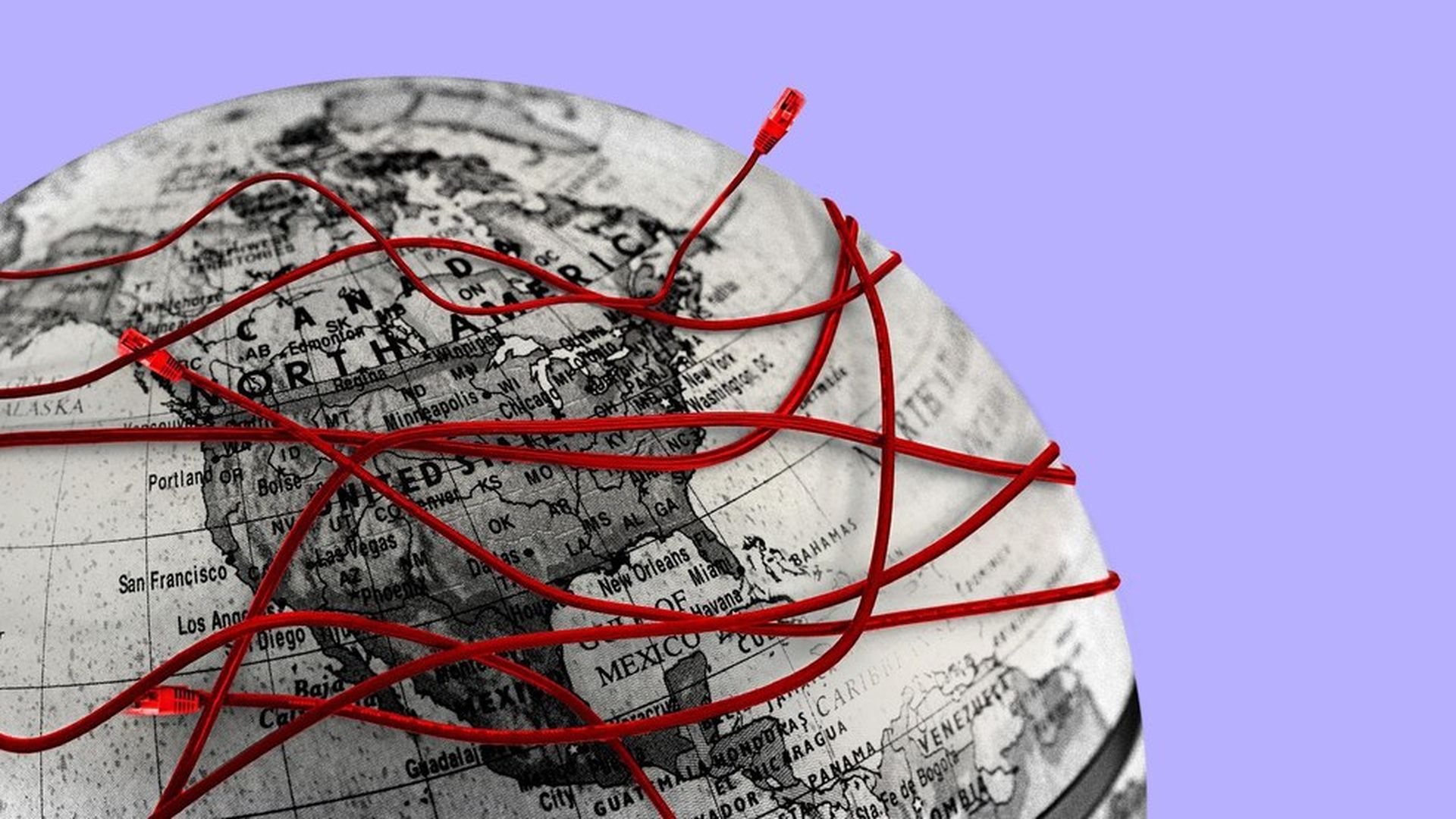 The world's largest tech companies — Google, Facebook, Amazon, Microsoft and Apple — have become enormous concentrations of wealth and data, drawing the attention of economists and academics who warn they're growing too powerful.
Policy implications: That chatter may be getting louder in some circles but it doesn't mean we'll see policy changes anytime soon, especially under President Trump. Indeed, some experts question whether antitrust enforcers have the tools they need to take action, even if they wanted to.
Who's the regulator? The FCC regulates the broadband networks the big tech players use to reach consumers, but not the online platforms themselves. That falls to the FTC, which has less authority to create rules guiding tech company practices. And antitrust laws, some lawyers argue, were designed to oversee physical industries like steel and oil — not this new breed of digital commerce companies.
Kim takes a closer look at arguments for and against greater oversight here.
Speaking of Apple...
The past 24 hours have seen several interesting developments for Apple watchers:
Employee resistance brews ahead of Trump-Tech meetings
As tech CEOs prepare to meet with White House officials on Monday, pressure is brewing to boycott all engagement with Trump or his team, on any terms. TechSolidarity posted a plea to tech workers to encourage their executives not to participate in next week's meetings:
"We've learned in the last six months that there is no clean way to do business with the Trump Administration. The President does not respect boundaries or institutions. You are either for him, or against him. That decision doesn't belong to our CEOs; it belongs to us as an industry."
Perspective: While we've seen the power tech employees have to influence their execs' reactions to some of Trump administration policies, many tech leaders see these meetings at the White House as relatively low-risk engagements.
Silicon Valley's case for strong encryption
The Internet Association, a trade association that represents many major internet companies, says in a report released this morning that strong encryption is fundamental to protecting U.S. interests. IA says the average yearly cost of data breaches between 2006 and 2015 was more than $5.5 billion.Why it matters: The debate over encryption — and who should be able to access that data, and when — isn't going away. In fact, it will only heat up as more incidents occur that pit tech companies' data interests against law enforcement.
Overseas data: Separately, tech firms are also worried about law enforcement's access to data stored abroad. A recent court decision found that U.S. law enforcement can't use a warrant to access certain data stored overseas by a U.S. company. So tech companies want Congress to establish a new legal process and made the case in a letter to lawmakers this morning.
Highest possible Ms. Pac-Man score reached via AI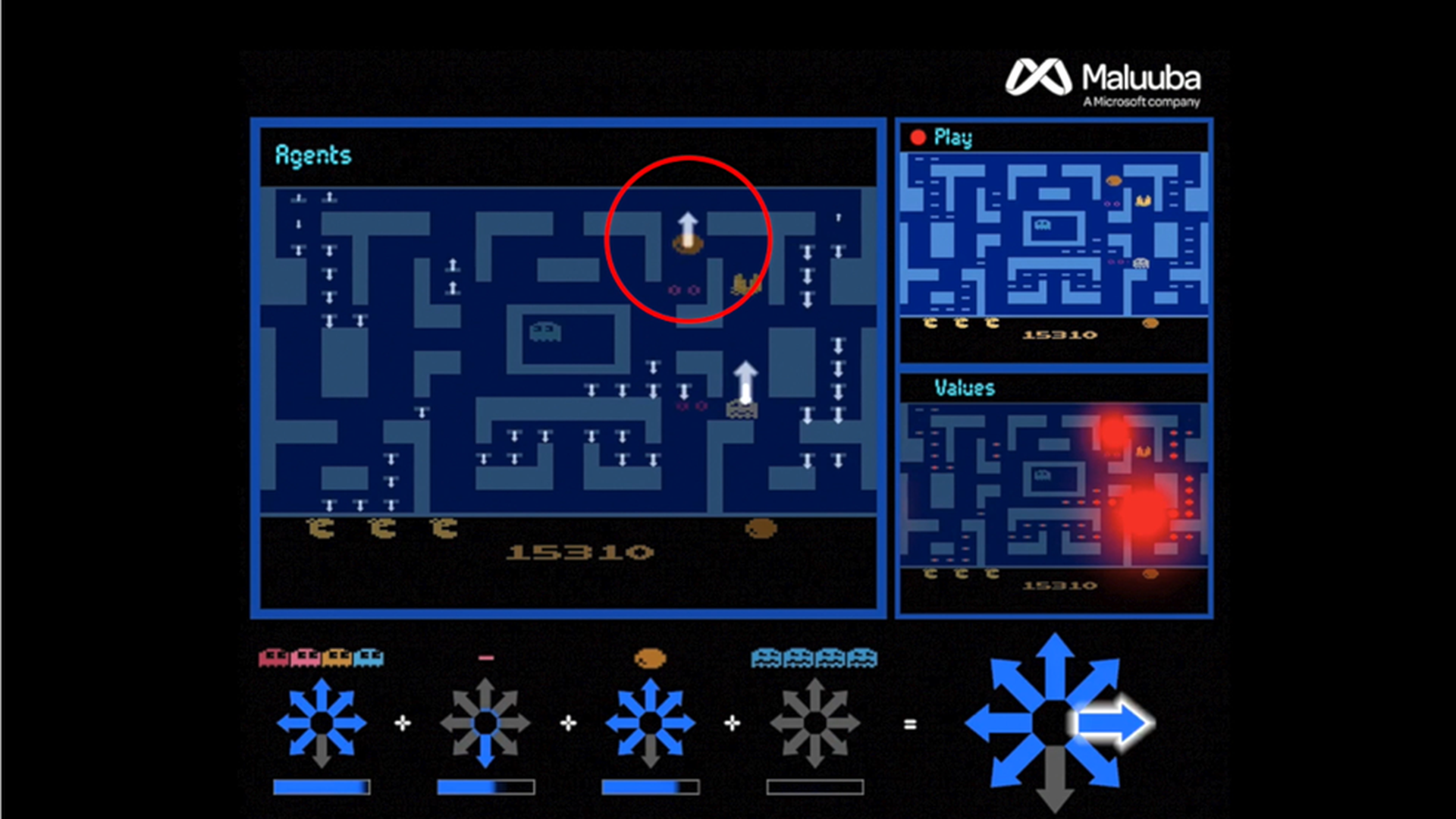 A team of researchers have used artificial intelligence to, for the first time, achieve the highest possible score in the 80s arcade classic Ms. Pac-Man, according to a Microsoft blog post.
The group, from Maluuba, a Canadian deep learning startup acquired by Microsoft earlier this year, used a branch of AI called reinforcement learning to play the Atari 2600 version of Ms. Pac-Man perfectly. Using that method, the team achieved the maximum score possible of 999,990.
Microsoft's researchers used 150 different agents, each handling different parts of the challenge. For example, one set of agents was focused on eating all the pellets, while another group worked on avoiding the ghosts. A "top agent" decided how to move based on the feedback from the other agents.
Take note
On tap: E3 continues in Los Angeles.
Trading places: Facebook has hired Rushin Shah, a manager on Apple's Siri natural language team.
ICYMI: Spending on so-called Internet of Things devices will rise more than 16% this year, to around $800 billion and reach $1.4 trillion by 2021, according to IDC...Bloomberg reports Slack has gotten takeover interest from Amazon and others...Amazon has added Alexa command support to its $20 Dash Wand; in addition to letting customers order products, the wand will also be able to control devices and fetch recipes, but not play music.
After you Login
Check out this Singapore couple who took some beautiful wedding portraits as they walked down the aisle – of the country's only Apple Store.
I'm camping and it's kind of cold here, so please send some tips to keep me warm (ina@axios.com).