A long time ago, in a galaxy far, far away... Actually, it was just last night, and from my couch, but I hope you enjoy today's Login.
Uber gets bruised but not necessarily beaten in court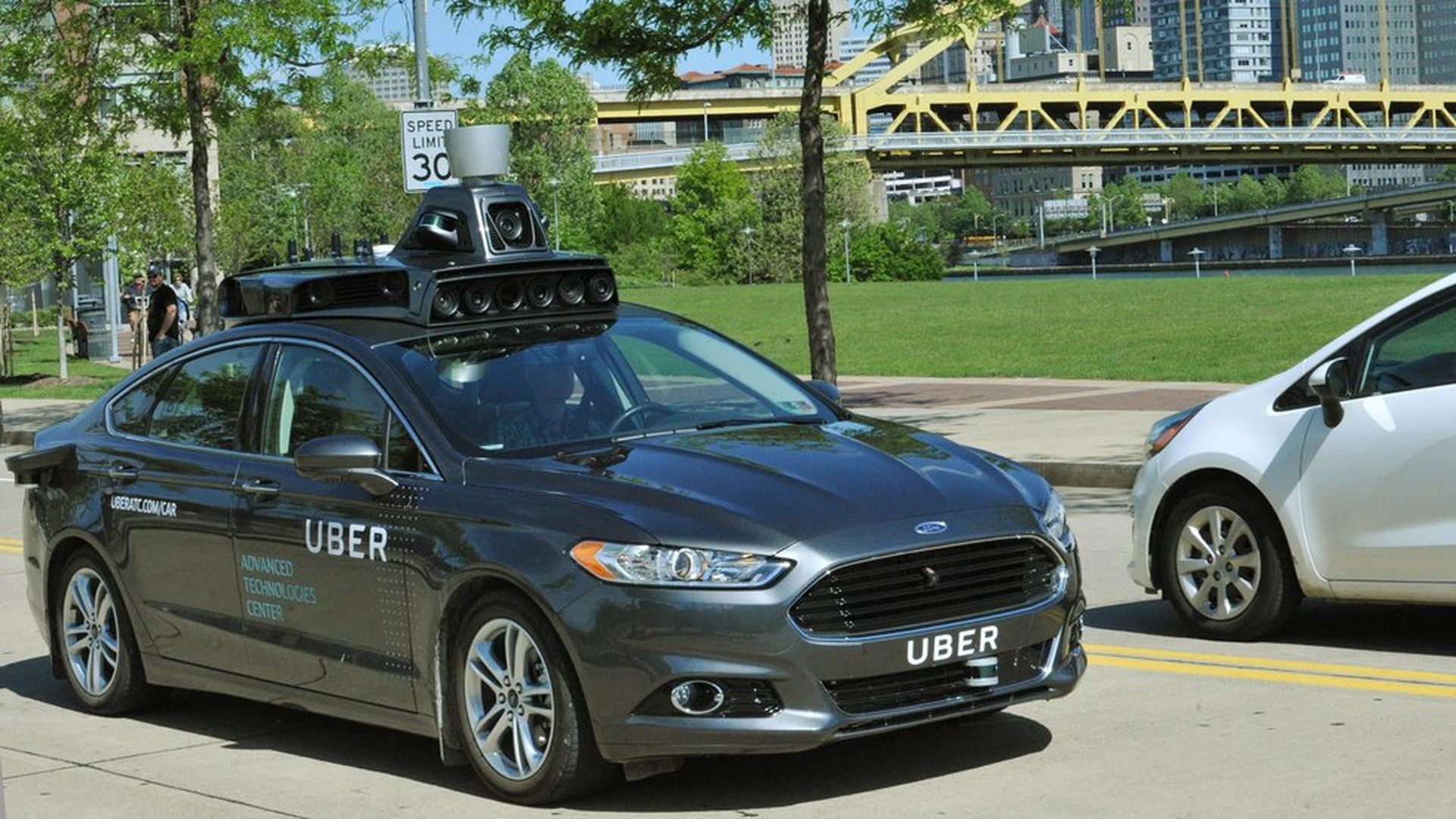 Win or lose, Uber had a rough day in court Wednesday in its dispute with Waymo, the former Google self-driving car unit.
Judge William Alsup appears likely to grant some sort of injunction, though it may be narrower than Waymo would like and could even be as simple as codifying things that Uber has already agreed to do. Uber, for example, has already agreed to remove Anthony Levandowski from overseeing the company's LiDAR work until the case is concluded.
More importantly, though, Waymo has provided more evidence to support its contention that Uber was in contact with Levandowski before he left the former Google self-driving car unit on Jan. 27, 2016.
Among the pieces of evidence it showed in court Wednesday:
An October 2015 document that Waymo says shows Uber considering buying LiDAR technology from Levandowski's new company.
A January 12, 2016, email to former Uber (and Google Maps) executive Brian McClendon that Waymo says suggests Uber was negotiating LiDAR milestones with Levandowski, again before he had even left Waymo.
A January 13, 2016, email with McClendon copied that had an attachment discussing milestones for Levandowski's "NewCo." The email includes this text: "In sending, please tell Anthony that it is full of numbers all of which can and should be adjusted and negotiated by both of us over the next week...[T]his list of deliverables is a high bar for sure. But then again so is what he is asking in $."
What first appeared to be the most damning evidence, though, may have a more innocent explanation. Waymo made much of the fact that Uber granted Levandowski five million shares of Uber stock, effective the day after he quit Google's parent company. However, Uber said afterwards that the stock grant wasn't issued until after Uber bought Otto and that the date was set to account for Levandowski's tenure with Otto (something that isn't necessarily that uncommon in acquisitions.)
Uber partisans also took heart from the fact that Judge Alsup's comments indicated he had yet to be convinced that Waymo had proven that Uber used any of its trade secrets. At one point, he declared that Waymo had yet to produce a "smoking gun" despite significant discovery in the case.
Waymo, meanwhile, said it has been thwarted by the fact that Uber claimed privilege on more than 3,000 documents and Levandowski decided to invoke his Fifth Amendment right to refuse to testify.
Apple presses case that it has created millions of U.S. jobs
Although it does nearly all of its final assembly of products outside the U.S., Apple is trying to drive home the case that it is a big creator of domestic jobs.
CEO Tim Cook made that point in an interview with CNBC's Jim Cramer on Wednesday and Apple followed up Wednesday evening by debuting a new website devoted to its job creation (as first reported by Axios). The iPhone maker says it is responsible for more than 2 million U.S. jobs. In addition to its own 80,000 U.S. workers, Apple says it created nearly half a million jobs at U.S. suppliers and 1.5 million app creators.
Why it matters: It's clearly an effort to counter the notion that the company doesn't invest in the U.S. Apple is further attacking that narrative by announcing a $1 billion fund to spur advanced manufacturing in the U.S.
While it is sure to be welcome news to President Donald Trump, Apple chose to make the news directly rather than allowing the Administration to announce it and take the credit. This is not a surprise, though, as Apple likes to tell its own story rather than allow others to do so.
Apple is walking a particularly fine line with the Trump administration — working with the president on some issues while opposing it on others, such as with the travel ban.
"My view on working with any government in the world is that there are things that you will agree upon and things that you will not," Cook told CNBC. "And you don't want to let the things you don't mean that you don't have any interface. Because what we want to do when we disagree is we want to say why we view the way we do."
WhatsApp's Stories clone is now bigger than Snapchat itself
One big takeaway from Facebook's earnings call is that the company's copying of Snapchat Stories continues to pay off. WhatsApp's copycat version of Stories now has 175 million daily active users — more than all of Snapchat's users. This follows the company's rapid success with Instagram's cloning of Snapchat's Stories.
Not so fast: With that said, a few things are important to keep in mind.
For one, WhatsApp (and Instagram) have been around longer than Snapchat and already had massive user base by the time it added its version of Stories, called Status. This is a big advantage over Snapchat, which has to add users while getting them to use Stories regularly as well.
What's more, Snapchat's pitch to advertisers is not that it has the most users, but that its users are an engaged and valuable audience that can't be reached anywhere else.
Meanwhile, WhatsApp suffered a two-hour outage yesterday that, on top of the widespread Google Docs Phishing attack, sent internet users into a mild panic.
Bet you wish you were an intern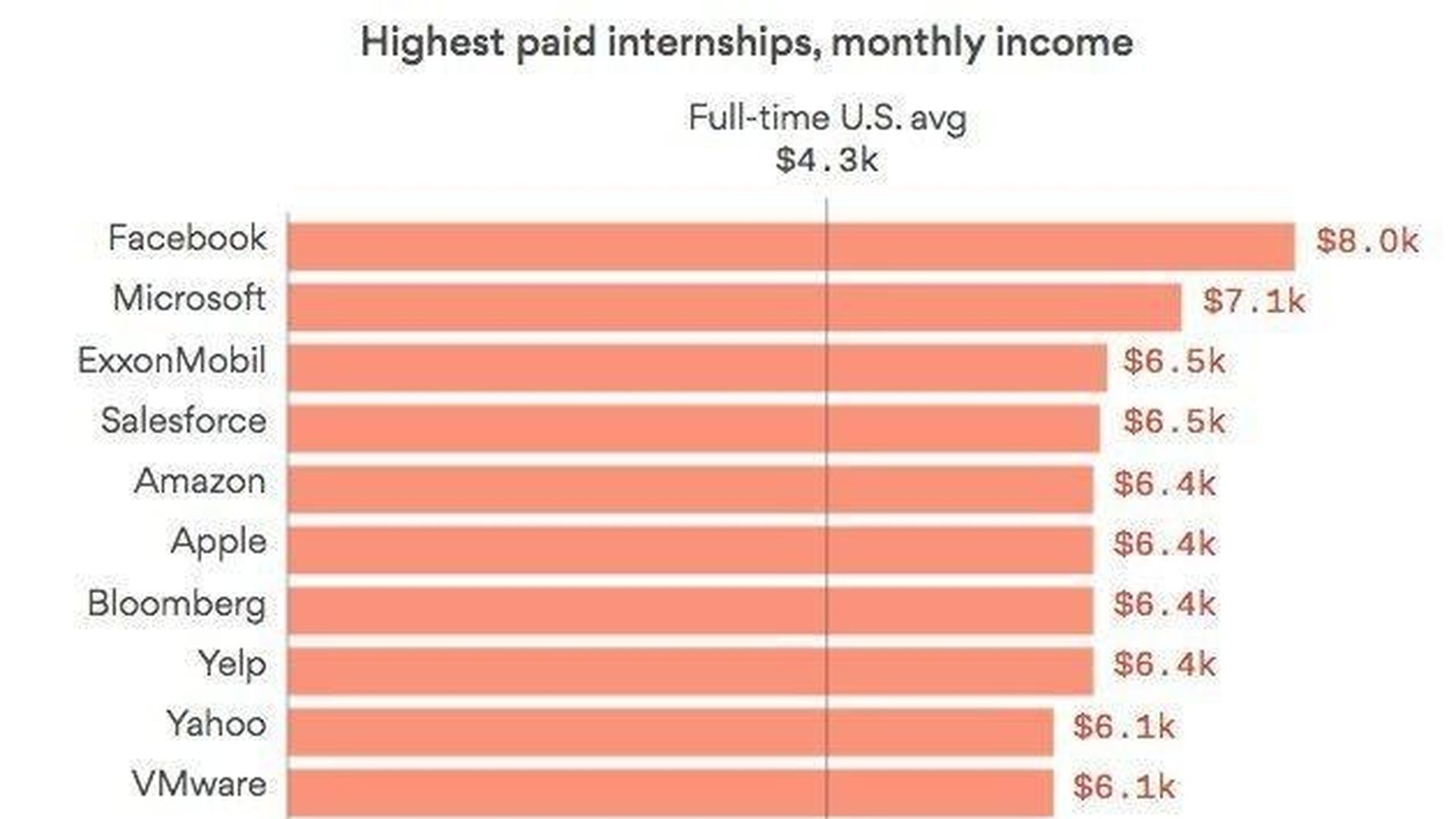 Doctor on Demand expands into lab work
No, you can't yet get your blood drawn over video chat. However, the telemedicine startup has struck a deal with Quest Diagnostics and LabCorp to make it easier for patients to get lab work after an appointment with one of its doctors.
"You tap the lab you want to go to, and that order is sent digitally to that location," CEO Hill Ferguson, a former PayPal executive, told Axios. "You just show up at the lab, and they'll have your order."
Bob Herman has more from his interview with Ferguson here.
Take Note
On Tap: Thursday brings a respite from the recent spate of big tech company earnings reports. On the flip side, expect a ton of Star Wars-related social media posts as it is May the Fourth.
Trading Places: Rackspace CEO Taylor Rhodes is leaving to become CEO of a smaller, unnamed private company with current president Jeff Cotten named interim CEO...Tony Fadell, who helped create the iPod at Apple before becoming head of Nest, is joining an advisory board for Canadian auto parts supplier Magna.
ICYMI: Verizon is paying more than $20 million to stream a single NFL game...Facebook reported better-than-expected earnings...Not sure what Apple plans to do in the car business? Elon Musk says he has no idea either.
After you Login
In honor of May the Fourth, you can answer all your Star Wars questions by checking out Wookieepedia.
Done with Login, you are.