Welcome to Login, the tech newsletter that can't possibly be the same with Ina Fried away, but we'll do our best in her absence!
1 big thing: White House confronts tech's tariff jitters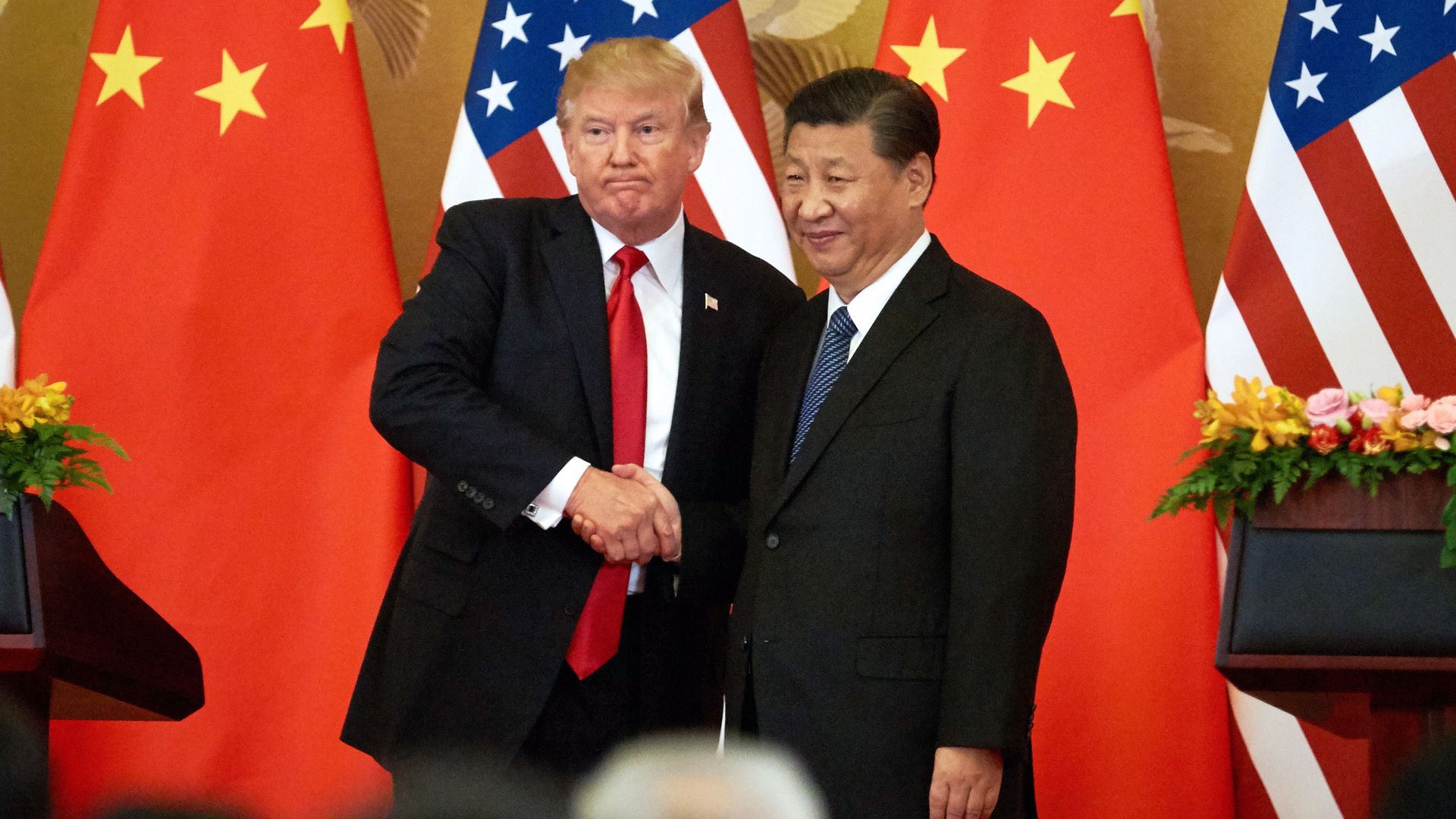 White House officials sought to reassure tech industry representatives at a private meeting last week that the Trump administration's pugnacious trade policies will ultimately aid their businesses, two sources tell Axios' David McCabe.
Why it matters: A trade war between the U.S. and China could put a big dent in the long run of profits and growth that the tech world has seen over the last decade, so its lobbyists have pushed to soften the administration's stance.
What we're hearing, per sources:
Tariffs imposed by the White House against China were a major focus of the Thursday meeting, which was held in the Eisenhower Executive Office Building next to the White House.
"Many focused their remarks on China, and specifically on the tariffs, and wanting to understand the roadmap that the administration is pursuing," said one source familiar with the meeting.
White House officials argued that tariffs will help the administration push China to change course on issues that matter to tech, including the forced transfer of American intellectual property into Chinese hands.
"The administration did its best to suggest there is a coherent strategy behind all this churn" that will ultimately be good for industry, one source said.
The big picture: Tech groups have expressed concerns about President Trump's tariffs on Chinese goods, arguing for other ways to address their concerns about an important market for the industry.
Hardware companies rely on supply chains out of China.
Internet companies have been angling to break into the Chinese market, or return to it.
The White House meeting was attended by staffers for trade groups representing the tech and telecom industries, as well as representatives of some individual companies, a source familiar with the meeting said.
Representatives from the White House included officials from the Department of Commerce, the U.S. Trade Representative, the Office of Science and Technology Policy, the Treasury Department and the National Economic Council.
Go deeper: Read David's full scoop here.
2. November's wave of tech candidates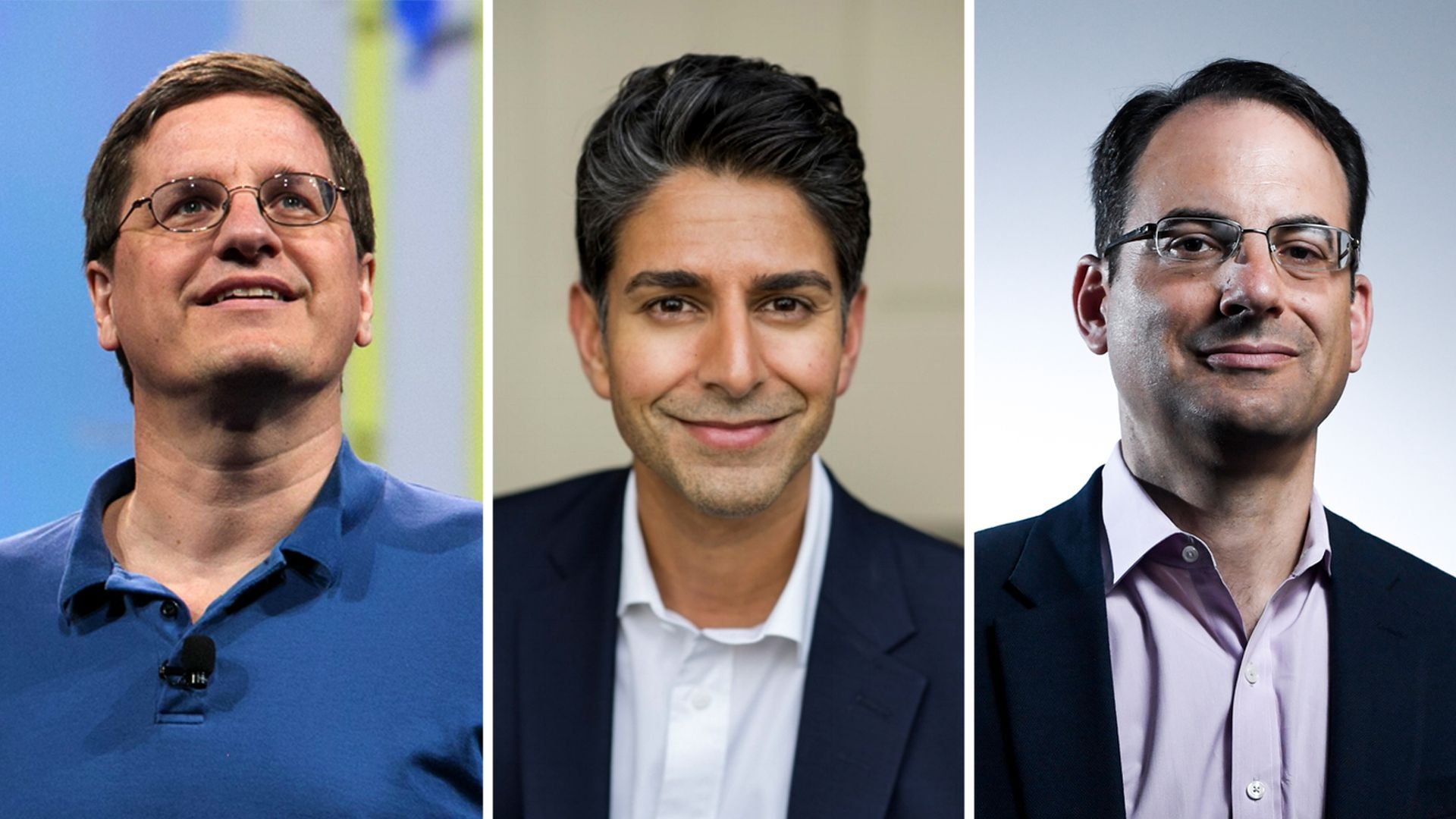 A handful of candidates with ties to the technology industry are on the midterm election ballots this year, saying they are motivated by Donald Trump's election.
Tech leaders generally believe that building companies and innovative products makes more of a difference in the world than working in politics. But, as Axios' Kia Kokalitcheva and Kim Hart write, Trump's election seems to have shaken the broader industry into a political awakening.
What's happening now: Employees have become more politically active, and some are even forming organizations to put their skills to work, such as Tech for Campaigns.
The candidates Axios identified with ties to the tech industry are all Democrats who, like many in the left-leaning technology industry, had supported Hillary Clinton in 2016.
Axios spoke to three tech-rooted candidates about why they chose to run, and they all cited the 2016 election.
"I saw what happened in November 2016 and realized that I hadn't done what I could have done," said Brian McClendon, a former Uber and Google executive and entrepreneur who's running for Kansas' secretary of state.
"After the election, I really felt like our country was in a place where I couldn't stand on the sidelines anymore," said Suneel Gupta, who's running for Michigan's 11th congressional district. Gupta sold a nutrition management startup two years ago and was previously a Groupon executive.
"If good people don't decide to run, then our government is in trouble," said Phil Weiser, former White House technology adviser and deputy attorney general under the Obama administration, who also launched the popular Silicon Flatirons tech policy conference in Boulder. Weiser is running to be Colorado's attorney general.
Reality check: Their focus on tech can be a double-edged sword for these candidates. While they can confidently sell the importance of STEM education, tech jobs and broadband access, for example, they may not have direct experience dealing with constituents' other non-tech-related priorities.
Go deeper: Read their whole story here.
3. Big Tech ratchets up conspiracy oversight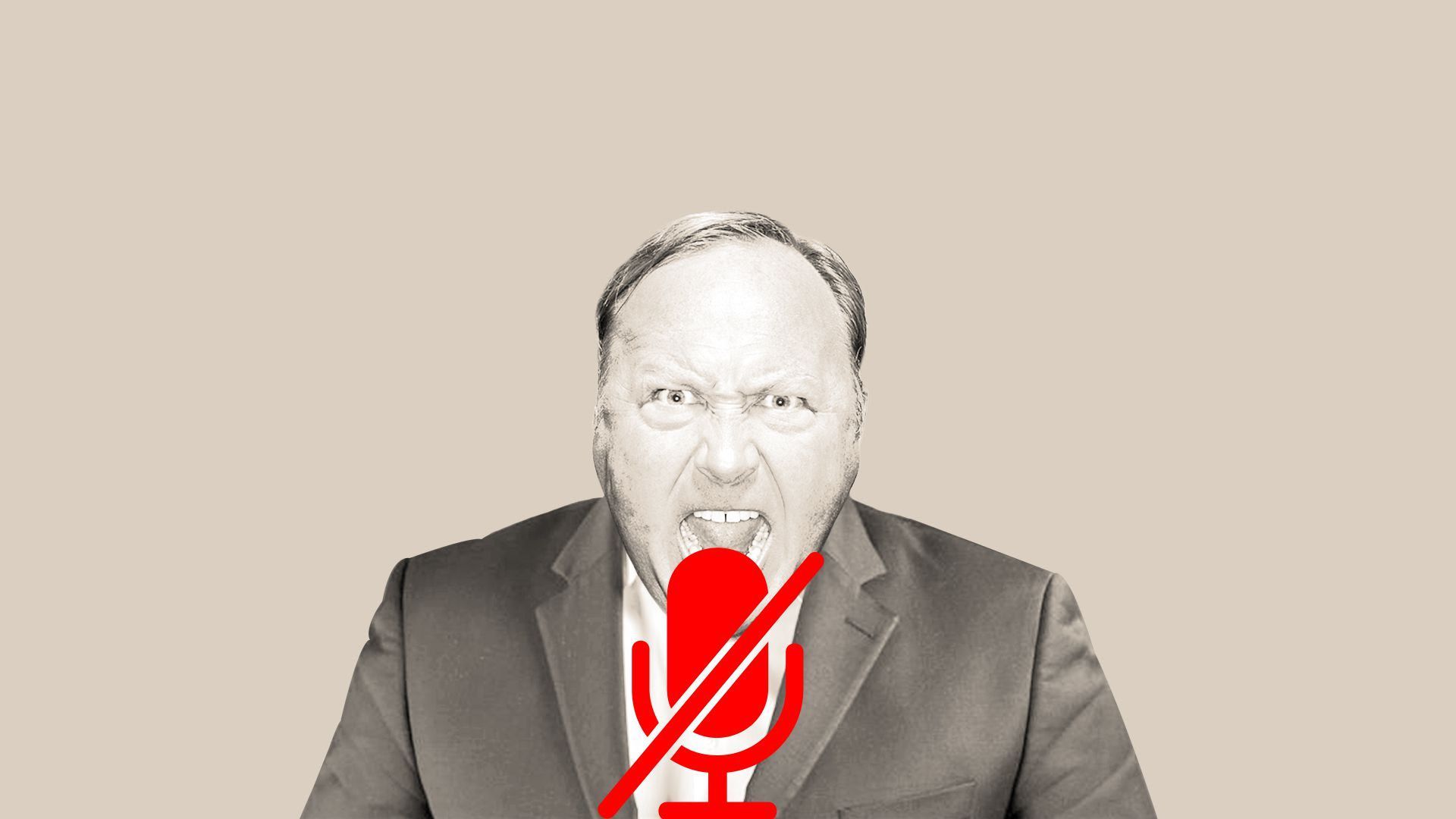 In less than a week, Spotify, Stitcher, Apple, Facebook, YouTube, LinkedIn and Pinterest have all taken action to either ban or crack down on InfoWars and its conspiratorial leader Alex Jones, Axios' Sara Fischer writes.
The only platform exception so far has been Twitter, which says Jones has not violated its policies.
Why it matters: The sudden and collective boycott of Alex Jones is a significant tipping point for Big Tech, where values of openness and inclusivity have been tested for years by conspiracy theorists and bad actors.
Jones was ultimately banned from most of these platforms for hate speech, not misinformation, on which most tech platforms have a tougher time drawing a clear line.
The crackdown comes as Jones and Infowars currently face defamation lawsuits brought against them by Sandy Hook parents — due to his repeated false claims that the elementary school shooting is a hoax.
The big picture: This marks a milestone for organized boycotts on the left, which have included Jones for years on black lists that includes Breitbart News and Rush Limbaugh, per Axios' Mike Allen.
And it's a huge loss for fringe voices on the right that have for years taken advantage of the loose policies of open tech platforms to propagate conspiracy theories and other misinformation.
Read more of Sara's story here. For more relevant stories like this, subscribe to her weekly newsletter, Axios Media Trends.
4. 5G race: China leaving U.S. in the dust
China's deployment of 5G, the next generation of cellphone technology, is way ahead of the U.S., according to a new report from consulting firm Deloitte.
What they found: China is investing more heavily in wireless infrastructure than the U.S., is deploying new technology more efficiently, and stands to gain more of the economic benefits of 5G more quickly, per Deloitte.
The response: The firm argues that the U.S. should respond by:
Adopting lighter regulations.
Encouraging collaboration between carriers and other "ecosystem organizations."
Creating a national database to track 5G deployment and provide data on communities' approval and denial rates for the small-cell towers that make 5G work.
5. Black Hat event tackles mental health issues
At this week's Black Hat cybersecurity conference, panels about hacking automobiles and airplane Wi-Fi are being interspersed with a new focus on mental health, Axios' Joe Uchill reports from Las Vegas.
Issues like anxiety and depression aren't new in the cybersecurity field, and stress is rampant. Pros work long hours under enormous pressure to protect critical networks from ever-increasing threats.
What's new: Black Hat's focus on the people, not just the technology, may instigate broader industry changes. Its spotlight on topics like suicide, stress load, mental illness and trauma could encourage employers in the field to think about those issues, too.
Anecdotal evidence suggests high prevalence of mental illness in the information security community, perhaps heightened by the hacker subculture attracting people from a variety of backgrounds, some of which may involve pre-existing mental health conditions.
A separate presentation will discuss the high instance of autism in the field.
Go deeper: Read the rest of Joe's story here, and while you're at it, sign up for his twice-weekly cybersecurity newsletter Codebook.
6. Take Note
On Tap
Snap releases its earnings later today after a shareholder meeting that clocked in under three minutes. The social media sector has had a rough ride so far this quarter. (MarketWatch)
Trading Places
Scott Heiferman, CEO and co-founder of MeetUp, moves over to become the company's chairman. (TechCrunch)
Joanna Coles, who's on Snap's board, has resigned as chief content officer of Hearst Magazines. (NYT)
Tim Wagner joins Coinbase as VP of engineering.
ICYMI
7. After you Login
Now you can get your very own blockchain throw blanket — with groovy patterns generated from the data on your favorite distributed database. (Prices have been reduced since the first time we saw these, though they haven't dropped quite as far as Bitcoin.)
We'll be here again tomorrow — just hit reply to this newsletter if you want to send tips or feedback.