https://www.axios.com/newsletters/axios-login-0f0f59c3-e799-405e-8dbc-b5bb53e897a9.html?chunk=0#story0
Sorry Mark, AI can't solve all of the problems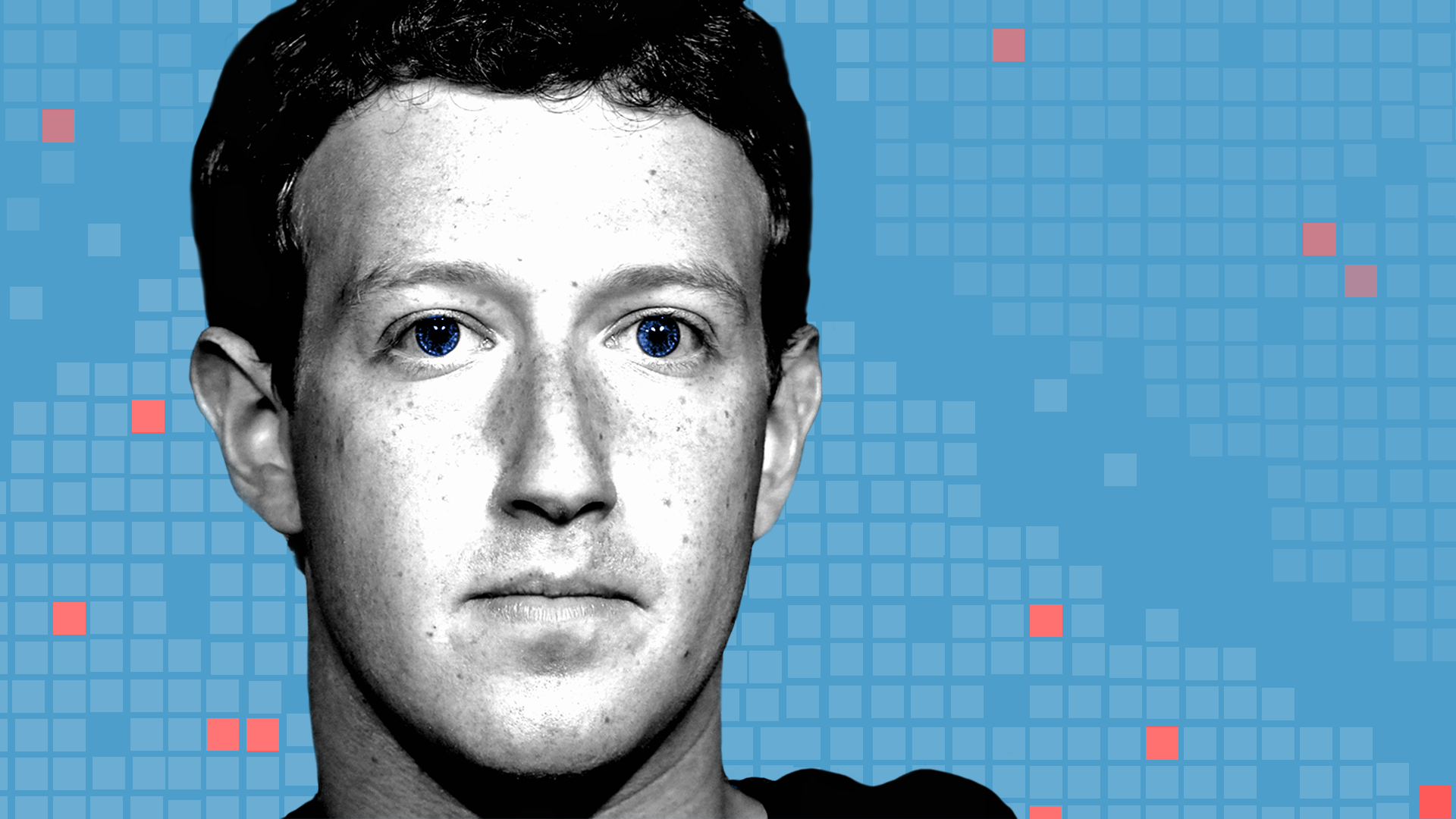 Dozens of times during his two days of testimony, Facebook CEO Mark Zuckerberg pointed to artificial intelligence as the savior that would allow the company to proactively spot malicious content in ways that it has failed to in the past.
To be sure: Automation and AI will be important tools for Facebook as it tries to crack down on bots, spam and hate speech.
But AI alone won't solve the multifaceted problem — it's a mix of economics, psychology and politics, among other factors. So any solution will have to have educational, economic and political components. Plus, those seeking to exploit Facebook will have access to similar AI tools.
"The idea that AI will fix it is inane," Joshua Schachter says. "It's a complex problem, not a simple one."
Go deeper: BuzzFeed's Davey Alba also dove into this issue, coming to similar conclusions.
https://www.axios.com/newsletters/axios-login-0f0f59c3-e799-405e-8dbc-b5bb53e897a9.html?chunk=1#story1
Lee: "Choose to embrace AI and learn to love one another"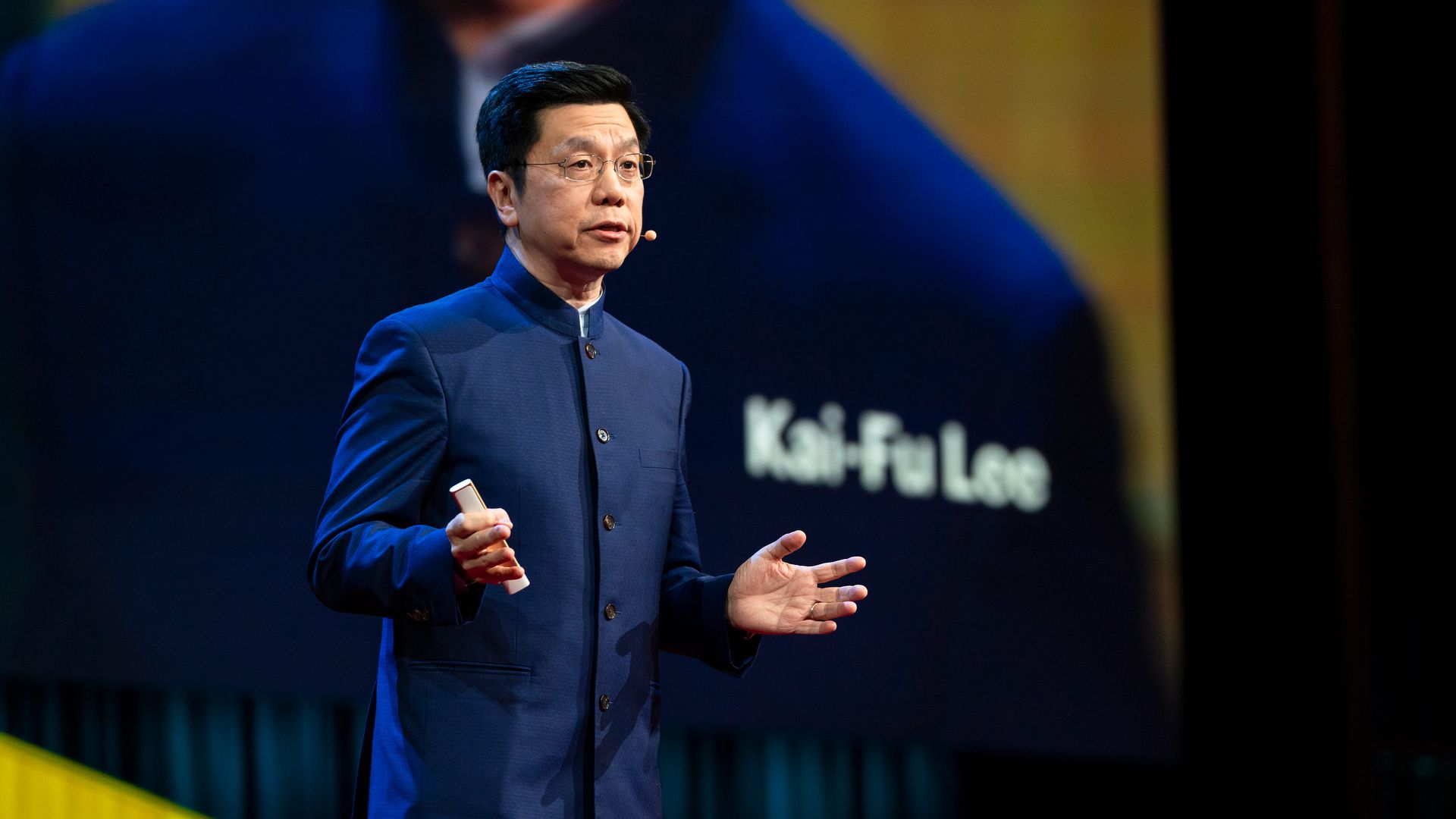 Meanwhile, the AI conversation at TED continued.
Former Google and Microsoft executive Kai-Fu Lee talked about how a 2013 bout with cancer helped reshape his thinking about how humans might adapt to a world in which machines are capable of performing most routine jobs.
"Facing death helped me change my life but it also helped me see a new way AI should interact with mankind," Lee said.
Love, he said, remains the provenance of humans, pointing to it as a source of both jobs and meaning. For all its Go-playing prowess, Lee noted that AlphaGo could neither console the champion it defeated nor take joy in its victory.
Lee made the usual point of how creative jobs are the most insulated from being replaced through automation. And he made the case that we will need more caregivers and more teachers to prepare students for this changing world.
Change in mindset: But, he said, the other important shift that's needed is to let go of the notion that work is synonymous with purpose.
"I was a prime and willing victim to that workaholic thinking," Lee said, recalling how he almost missed the birth of his daughter and still went back to work that night in order to finish a presentation.
https://www.axios.com/newsletters/axios-login-0f0f59c3-e799-405e-8dbc-b5bb53e897a9.html?chunk=2#story2
Democrats plan to push privacy rules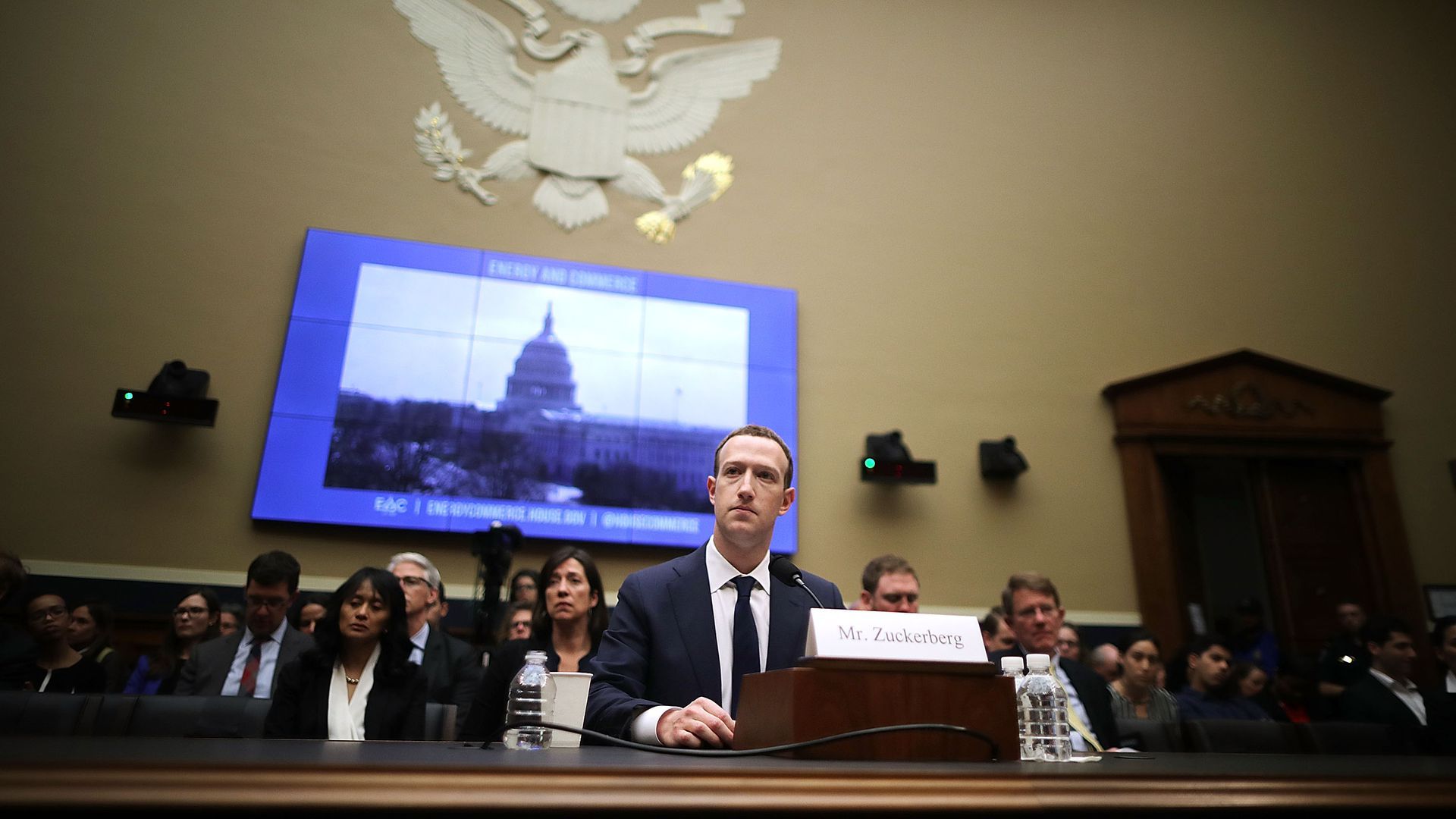 House Democrats plan to use this week's Facebook hearings as the starting point for an aggressive push for privacy legislation, which sets them up to move a bill forward if the House flips in November, Kim Hart reports.
Why you'll hear about this again: Zuckerberg emerged from 10 hours of testimony without any indication that bipartisan action is imminent. But House Democrats are preparing to introduce proposals for legislation that will put in place concrete protections for how personal data is used and shared. Specifics are still being worked out, according to a Democratic House aide.
https://www.axios.com/newsletters/axios-login-0f0f59c3-e799-405e-8dbc-b5bb53e897a9.html?chunk=3#story3
Pentagon cloud plan favors Amazon, rivals say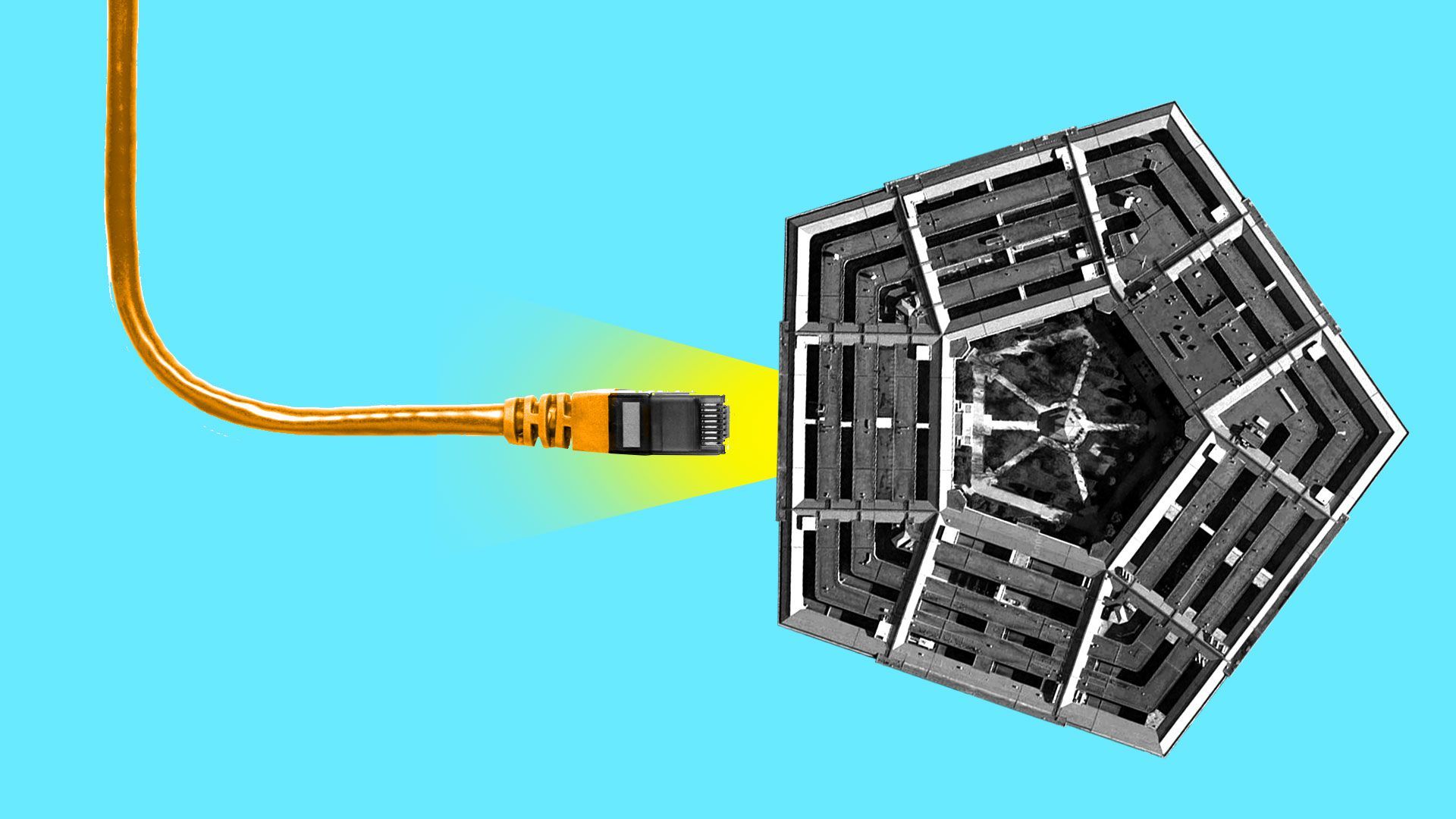 As the Pentagon moves military information systems into the cloud, some industry experts and executives are questioning the wisdom of awarding the contract to just one vendor — particularly since that vendor might well be Amazon.
Why it matters: Sure, Amazon's competitors want a piece of this business. But they're also raising arguments about whether any single cloud service provider can meet the Defense Department's unique needs, Shannon Vavra reports.
What they're saying: Rivals are arguing that the Pentagon's draft RFP (request for proposal) shows a pro-Amazon bent. But none would go on the record to cite specifics.
Concerns with Amazon: Amazon does have deep experience in this space — it previously won 2 government cloud contracts including with the CIA. But, the Pentagon had to cut the size of different award earlier this year after a ruckus was raised when it chose an Amazon partner. And, President Trump's got a bone to pick with Amazon, as Jonathan Swan has reported.
Meanwhile: Defense One says Google has been quietly pursuing the contract even as it fears employees may push back against a bid.
https://www.axios.com/newsletters/axios-login-0f0f59c3-e799-405e-8dbc-b5bb53e897a9.html?chunk=4#story4
Take Note
On Tap
TED 2018 continues in Vancouver. Speakers include former Uber executive Frances Frei, former Facebook and Google executive Mary Lou Jepsen and futurist Ray Kurzweil.
Trading Places
The two top executives at Hometeam are leaving the company, according to Recode, as the senior care startup shifts from a direct-to-consumer model to one where it's paid by insurers.
Oracle has hired longtime Seattle designer Jenny Lam as senior VP of UX design leadership, per GeekWire.
ICYMI
https://www.axios.com/newsletters/axios-login-0f0f59c3-e799-405e-8dbc-b5bb53e897a9.html?chunk=5#story5
After you Login
People from all over Canada, including here in Vancouver, wore hockey jerseys on Thursday to show solidarity with the Humboldt Broncos, the junior hockey team involved in a horrific bus crash last week that killed 16 people.