Happy Fri---. Just kidding. It's only Wednesday.
Situational awareness: Rep. Greg Walden warns Big Tech that Congress will issue more regulations if "responsibility doesn't flow," at an Axios event this morning.
https://www.axios.com/newsletters/axios-login-0bf3980a-e9d3-4709-adf9-3f5fff87983c.html?chunk=0#story0
Exclusive: Public wants more regulation of Big Tech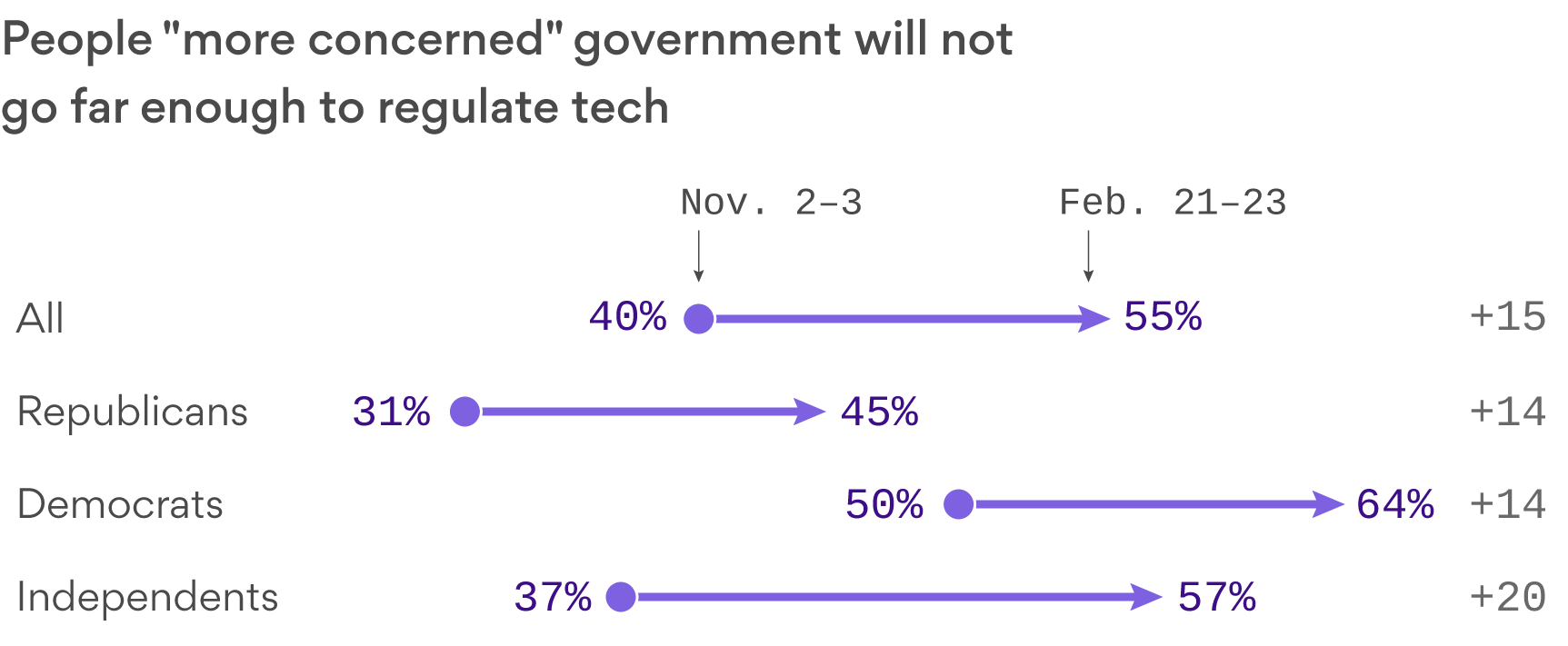 Data: SurveyMonkey polls held Nov. 2–3, 2017 and Feb. 21–23, 2018. Poll Methodology.; Chart: Lazaro Gamio / Axios
A majority of Americans are now concerned that the government won't do enough to regulate how U.S. technology companies operate, according to an Axios-SurveyMonkey poll. Across the board, concern about government inaction is up significantly — 15 percentage points — in the past 3 months.
Why it matters: That's a seismic shift in the public's perception of Silicon Valley over a short period of time, notes Axios' Kim Hart. It shows how worried Americans are about Russian meddling in the 2016 election, but it also reflects a growing anxiety about the potentially addictive nature of some of the tech companies' products, as well as the relentless spread of fake news on their platforms.
What's changed: In a previous Axios-SurveyMonkey poll in November, just after Facebook, Google and Twitter testified before Congress, only about 4 in 10 Americans were concerned that the government wouldn't do enough to regulate tech companies. Now that number has jumped to 55%.
Notably, 45% of Republicans — who are usually skeptical about government regulation — share the concern that government won't do enough.
Independents showed the biggest shift with an increase of 20 percentage points.
More bad news for tech companies:
More than 8 out of 10 — including big majorities across party lines — blame the technology companies for not doing more to safeguard their platforms against election interference.
When asked whether social media does more to help promote democracy and free speech or does more to hurt democracy and free speech, most Americans (55%) now say social media does more to hurt democracy and free speech than it helps.
The good news: There's no letup in the widespread public sentiment that technology has had a positive effect on society. More than 7 in 10 Americans share that view. And 82% say the success of U.S. tech companies has been good for the economy.
The big picture: In response to growing scrutiny in Washington, major tech firms are leaning heavily on the consistent positive views of the tech industry. They often tout the fact that consumers love their free, innovative products that have become staples of every day life.
https://www.axios.com/newsletters/axios-login-0bf3980a-e9d3-4709-adf9-3f5fff87983c.html?chunk=1#story1
Sex-trafficking bill gains momentum despite tech's efforts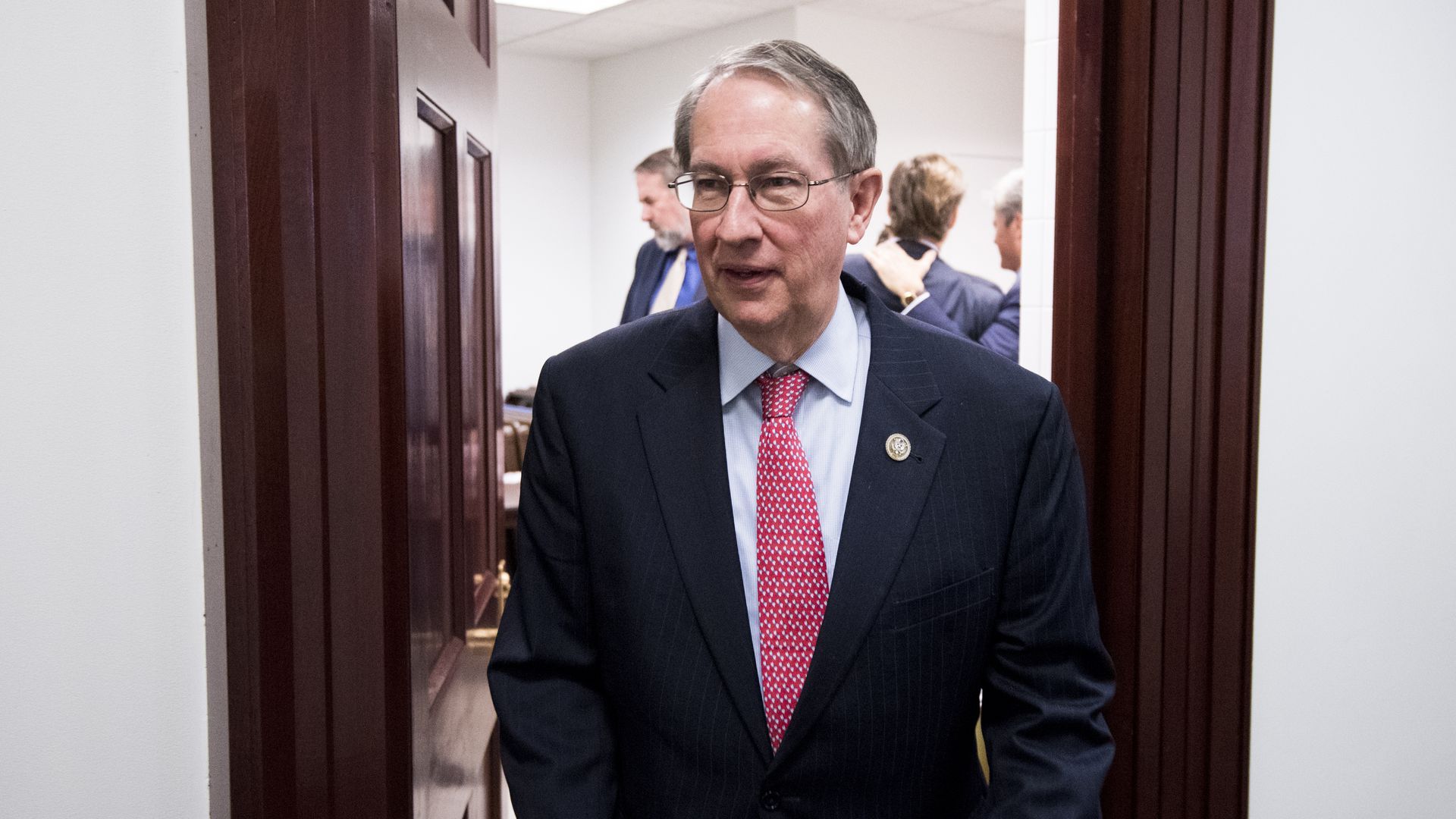 An anti-trafficking bill won the House's approval Tuesday despite a scramble by internet companies to slow it down in the final hours before the vote, Axios' David McCabe reports.
The details: The bill that passed on Tuesday combined a House proposal that many in tech approved of with language from the Senate that worried some internet companies. They say the measure makes it easier to sue online platforms over user-generated content.
What we're hearing:
Some tech groups scrambled over the last week to slow the progress of the legislative package. On Tuesday they questioned the process by which the Senate language was added to the legislation and drew attention to a final-hours letter from the Department of Justice raising concerns about one aspect of the bill.
House Judiciary chairman Bob Goodlatte declined to either recommend or advise against a vote on the package in a communication sent to lawmakers, according to multiple sources. He ultimately voted against adding the language from the Senate but in favor of the overall bill.
Yes, but: The bill is backed by some large companies in tech.
Facebook COO Sheryl Sandberg said in a post this week that the company supports "efforts to pass amended legislation in the House that would allow responsible companies to continue fighting sex trafficking while giving victims the chance to seek justice against companies that knowingly facilitate such abhorrent acts."
IBM also sent a letter backing the legislation to House leaders.
The trade group Internet Association, which represents Google, Facebook and others, supported both the House and Senate language separately but did not outright endorse the combined measure that passed on Tuesday.
Why it matters: The 388-25 vote to pass the bill was a striking defeat for Big Tech in Washington as the industry is fighting more battles than ever. It now heads to the Senate and, if it passes, seems likely to get President Trump's signature.
https://www.axios.com/newsletters/axios-login-0bf3980a-e9d3-4709-adf9-3f5fff87983c.html?chunk=2#story2
Amazon's purchase of Ring brings it closer to your doorstep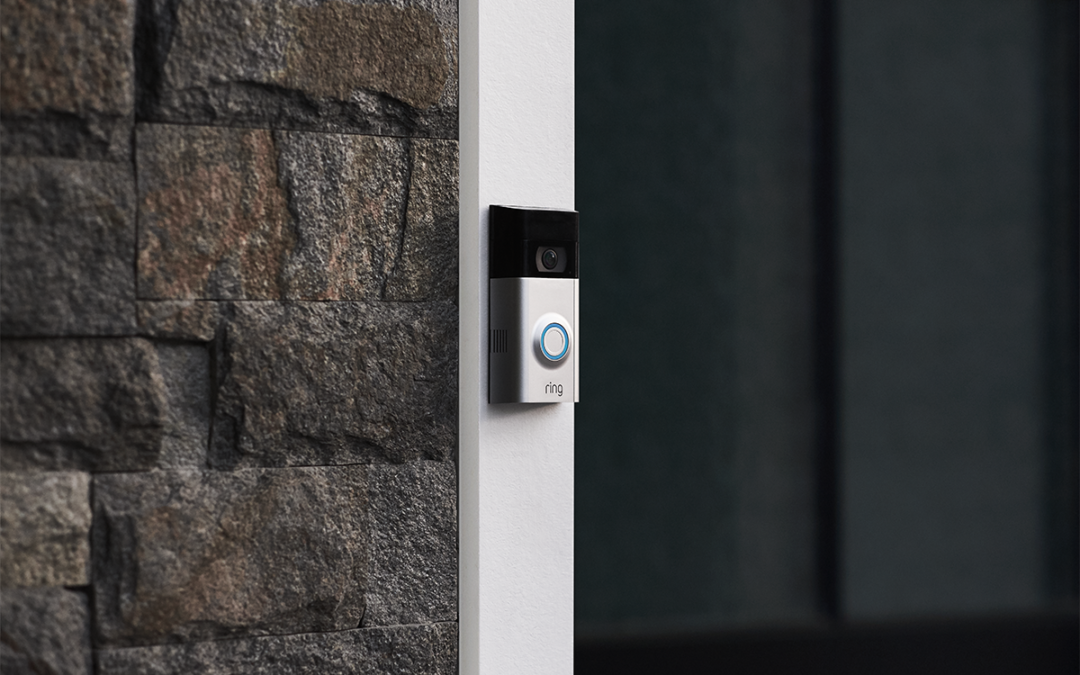 Photo: Ring
It's not hard to see why Amazon was interested in scooping up Ring, the smart doorbell company it acquired on Tuesday likely for more than $1 billion. The company's main product is a device that keeps tabs on Amazon's most coveted real estate — the customer's doorstep.
Area of interest: Amazon already has Amazon Key, a product designed to get into the customer's home, and previously considered buying smart lockmaker August. Ring has a lot of know-how in this area which could help the company make its deliveries more seamless, among other things.
"Shark Tank" reject: Though now a popular smart home company, Ring was once a rejected startup idea. Then called Doorbot, it failed to garner investment or enthusiasm in an appearance on "Shark Tank".
ADT plummets: The deal had an immediate impact on shares of home security company ADT, which fell as news of the Amazon deal spread. Ring has announced plans to get deeper into the security business. ADT previously sued Ring, though that suit was settled earlier this year. ADT investors probably think an Amazon-owned Ring represents an even bigger threat.
The big picture: Just as Google's Nest signaled the first era of smart home tech, Lux Capital's Bilal Zuberi says Amazon's Ring purchase marks the start of a second phase. "War is on for access to homes, consumer behavior, and engaging with them. From lock/access, to security, and lighting controls," he said in a tweet.
https://www.axios.com/newsletters/axios-login-0bf3980a-e9d3-4709-adf9-3f5fff87983c.html?chunk=3#story3
Waymo uses 360-degree video to let people "ride" in driverless car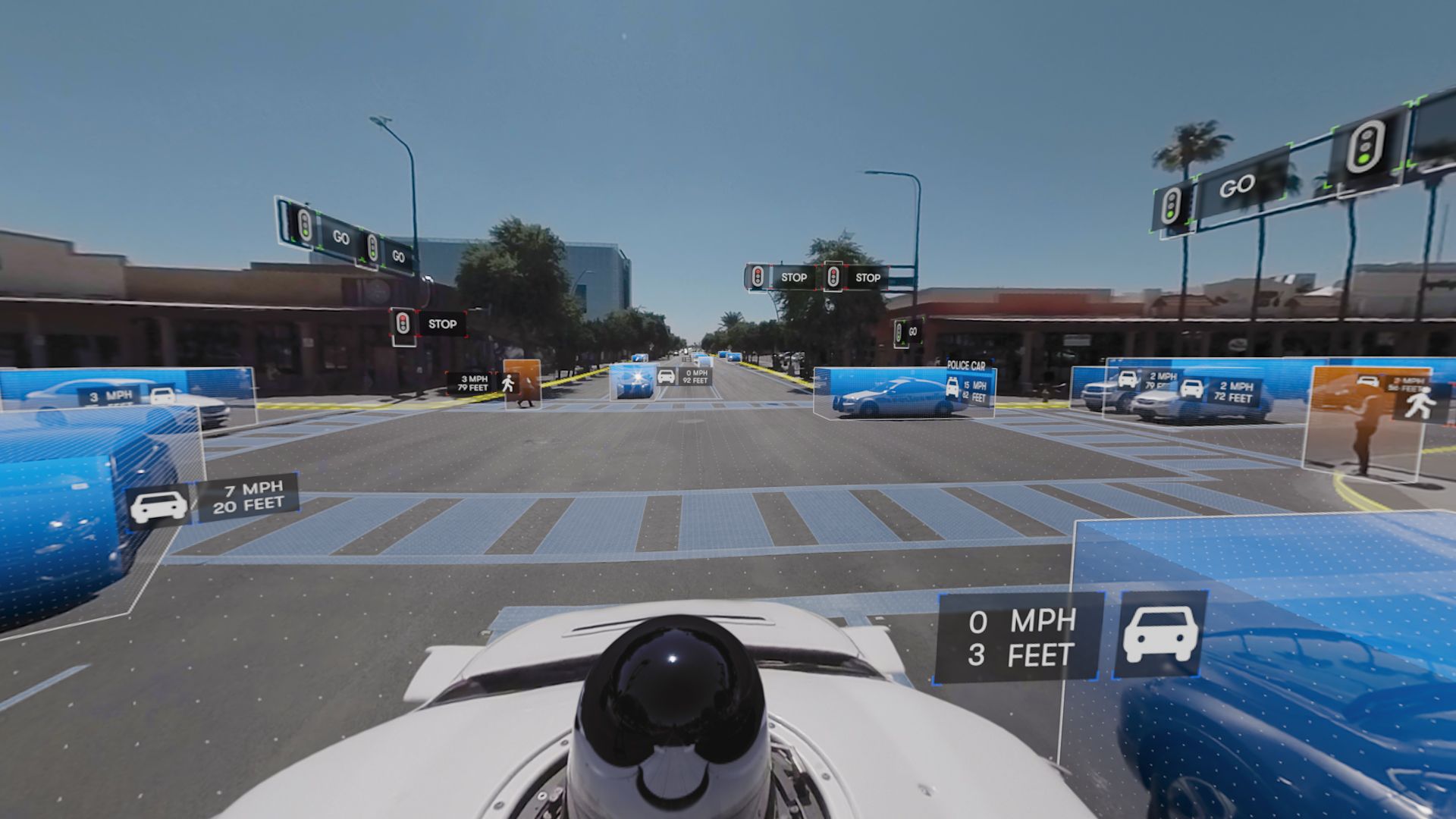 The best way to experience a driverless car is to actually ride in one. But since most people still don't have that opportunity, Waymo is offering another way to get a feel for the experience.
Buzz: The company has posted a 360-degree video to YouTube that can be viewed on a phone, laptop, or more immersively on a headset like Google Cardboard.
https://www.axios.com/newsletters/axios-login-0bf3980a-e9d3-4709-adf9-3f5fff87983c.html?chunk=4#story4
Why Bill Gates is no fan of cryptocurrencies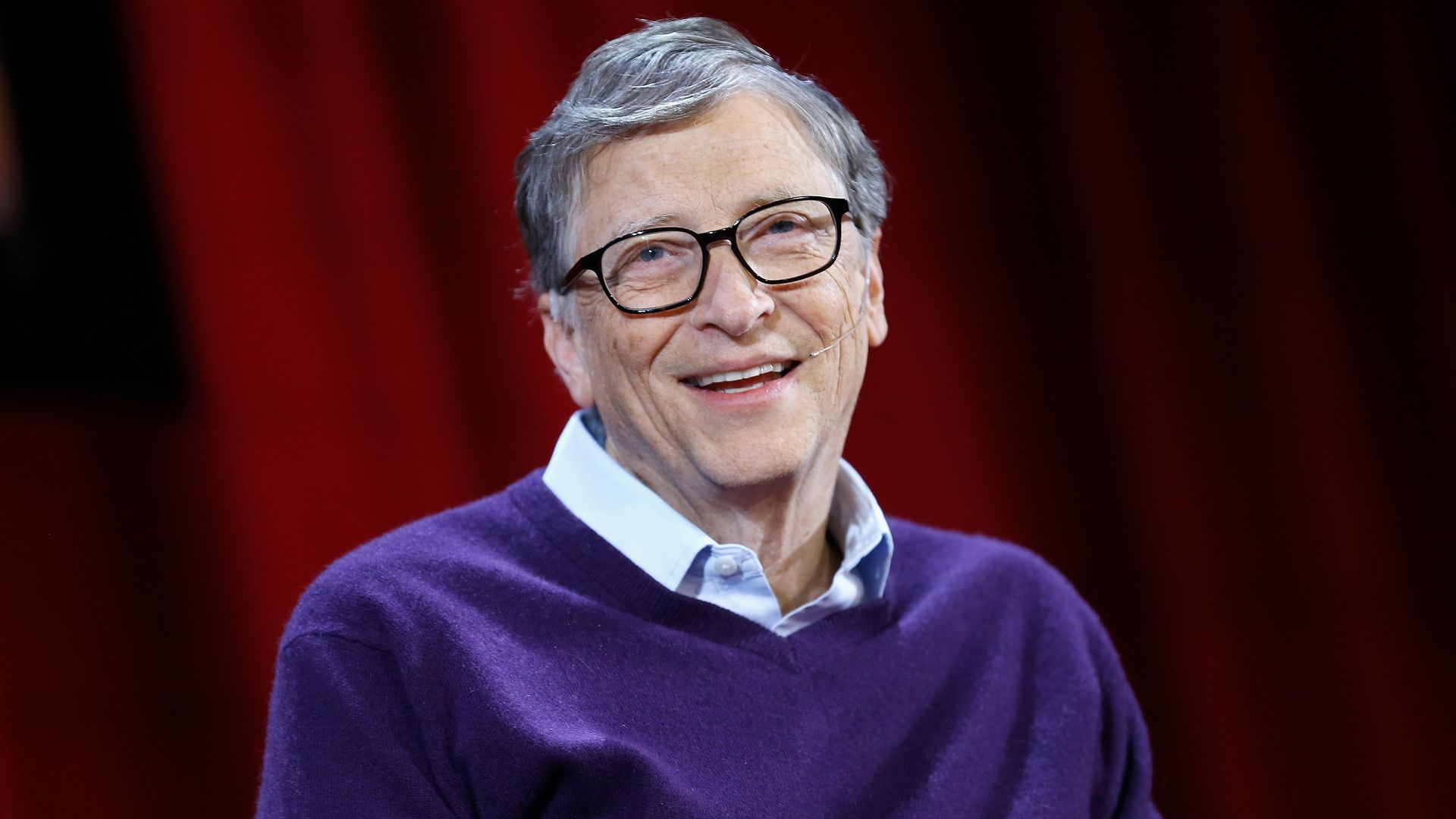 Bill Gates sees cryptocurrency's main appeal as anonymity, which he doesn't see as a positive. Speaking in a Reddit "Ask Me Anything" session, Gates outlined the problem when money is anonymous:
"The Government's ability to find money laundering and tax evasion and terrorist funding is a good thing. Right now crypto currencies are used for buying fentanyl and other drugs so it is a rare technology that has caused deaths in a fairly direct way. I think the speculative wave around ICOs and crypto currencies is super risky for those who go long."
Why it matters: Gates' frequent AMA chats let ordinary people ask questions and also let the Microsoft co-founder weigh in on topics ranging from global affairs to the mundane.
Meanwhile: Gates also revealed he plays tennis twice a week, isn't much of a beer drinker and reiterated he isn't running for president. And he's not a big hyperloop fan either. "I am not sure the hyperloop concept makes sense — making it safe is hard."
https://www.axios.com/newsletters/axios-login-0bf3980a-e9d3-4709-adf9-3f5fff87983c.html?chunk=5#story5
Take Note
On Tap
Trading Places
ICYMI
https://www.axios.com/newsletters/axios-login-0bf3980a-e9d3-4709-adf9-3f5fff87983c.html?chunk=6#story6
After you Login
Want to understand quantum computing? Check out this cat video. (No, really!)