Axios Login
December 02, 2021
Login, like Box, has no interest in jumping on the name-changing bandwagon.
Today's newsletter is 1,165 words, a 4-minute read.
1 big thing: U.K. move puts chill on tech acquisitions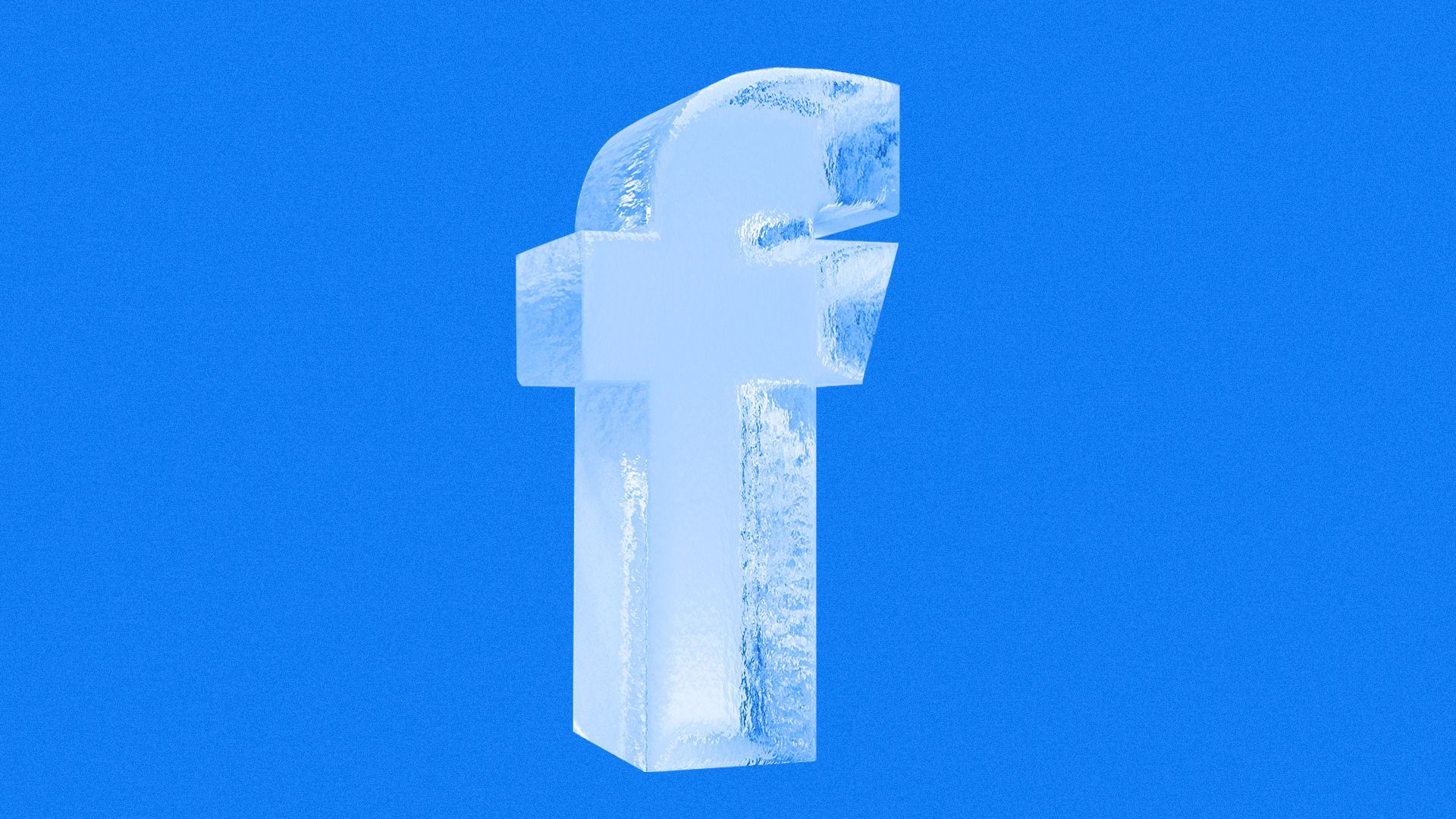 The U.K.'s move to unwind Facebook's Giphy acquisition raises the prospect of a new world in which many different international regulators can block tech deals, Axios' Ashley Gold reports.
Why it matters: It's the first time a foreign competition authority has ordered a Big Tech company to sell off an asset.
The U.K. could trailblaze a "veto-like" system for global competition authorities, said Sam Bowman, director of competition policy at the International Center for Law & Economics. The EU and the U.S. are also seeking to loosen the rules for reviewing deals over competitive concerns.
Details: British regulators said the $400 million merger finalized in 2020 was anticompetitive because Facebook could theoretically increase market power by "denying or limiting other platforms' access to Giphy GIFs," or "changing the terms of access," to its GIFs for competitive sites.
They also said Facebook would shut down Giphy's advertising business, therefore eliminating Giphy's competition to Facebook's ad business.
"The [U.K.'s Competition and Market Authority] is saying, retrospectively, that 'if our gang was in charge when the Instagram and WhatsApp deals went through, we would've scrutinized it more,'" said Bowman. "This is our attempt to make amends and change the precedent."
What they're saying: "It's right in principle that the U.K. competition authority should be able to review deals, but once that becomes 100 [countries] doing the same thing, potentially almost any deal becomes unviable," Bowman said.
"It might embolden other competition authorities to be slightly more aggressive, but everyone is working within their own set of legal rules," added Peter Broadhurst, a London-based competition lawyer.
The other side: "We disagree with this decision. We are reviewing the decision and considering all options, including appeal. Both consumers and Giphy are better off with the support of our infrastructure, talent and resources," Meta (formerly Facebook) said in a statement.
Bowman said the decision could also chill startups eyeing the U.K. as a market: "In the long run, we have to think about the effects this has on startups and the next Giphy. It might say, if you are a Giphy, perhaps if you would like to be acquired, and if you want to avoid this risk, just don't supply to U.K. users."
Flashback: In 2020, the CMA blocked an airline booking software merger, finding it could result in less innovation in the market and higher fees.
2. Online "gangs" driving misinformation surge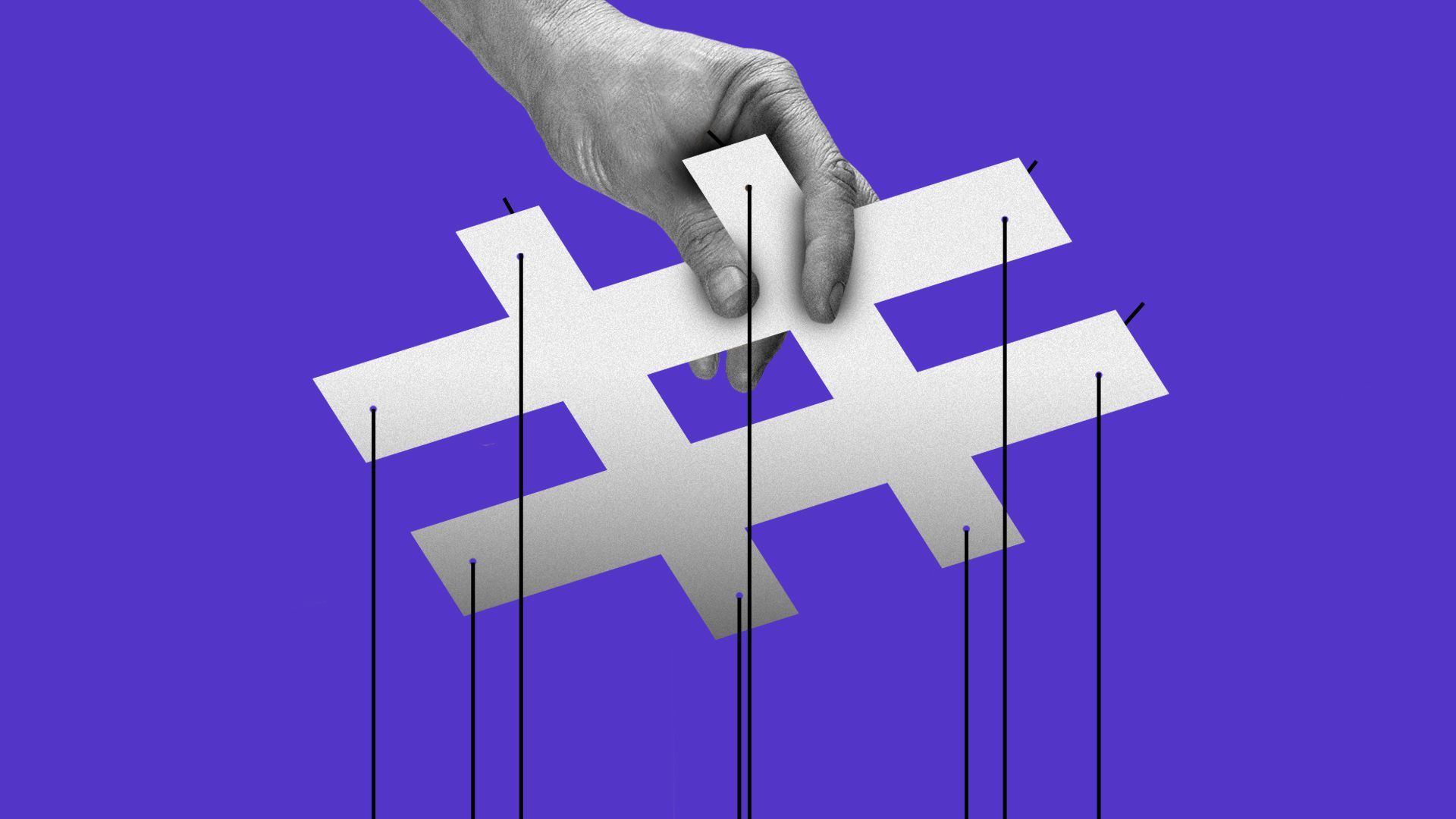 Activist movements promoting conspiracy theories and anti-vaccination lies are increasingly becoming the most dangerous spreaders of misinformation, according to researchers, often causing more real-world harm than state or government-backed groups, Axios' Sara Fischer reports.
Why it matters: Informal movements tend to rely on tactics — like coordinated harassment of health officials, journalists and influencers — that are hard to police without violating individuals' speech freedoms.
Driving the news: Facebook's parent company Meta on Wednesday said it removed an "adversarial" network of Pages and accounts affiliated with a European anti-vaccination social movement called "V_V."
The movement, which was identified in conjunction with the risk intelligence firm Graphika, sought to bully people who hold pro-vaccination views, including health officials, into deleting their posts or making them private.
Accounts often weaponized comments sections to efficiently spread anti-vaccination content. These tactics were used to intimidate authoritative figures, like journalists and health experts, to suppress their views, Meta said.
Between the lines: In order to be able to take action on movements like V_V, Facebook recently broadened its policies to ban tactics frequently used by members of broad social movements.
"Brigading" tactics, which include mass commenting, posting or engagement intended to harass others or silence users or drown out opposing viewpoints, are now banned on the social network.
"Mass reporting" tactics, where people work together to mass-report an account or content to get it taken down without merit, are also prohibited.
Be smart: These tactics require heavy levels of human coordination, which is increasingly being done via closed groups on loosely regulated platforms like Telegram.
The big picture: Loosely organized activist movements can be more dangerous than bot-driven campaigns that are often backed by state or government actors, because they link real-world people who can encourage each other to take more drastic actions, according to Bryce Webster-Jacobsen, director of intelligence operations at GroupSense, a threat intelligence firm.
"We're seeing this a lot now with online conversations about schools and children," said Webster-Jacobsen.
Debates surrounding eduction have recently become more politically charged, especially around topics such as critical race theory.
The bottom line: "Responsible platforms need to step up their efforts to detect and block these gang assaults," said Paul Barrett, deputy director of the NYU Stern Center for Business and Human Rights. "The alternative is that targets of such attacks may be driven off platforms merely for expressing themselves."
3. U.S. faces urgent anti-hacker crisis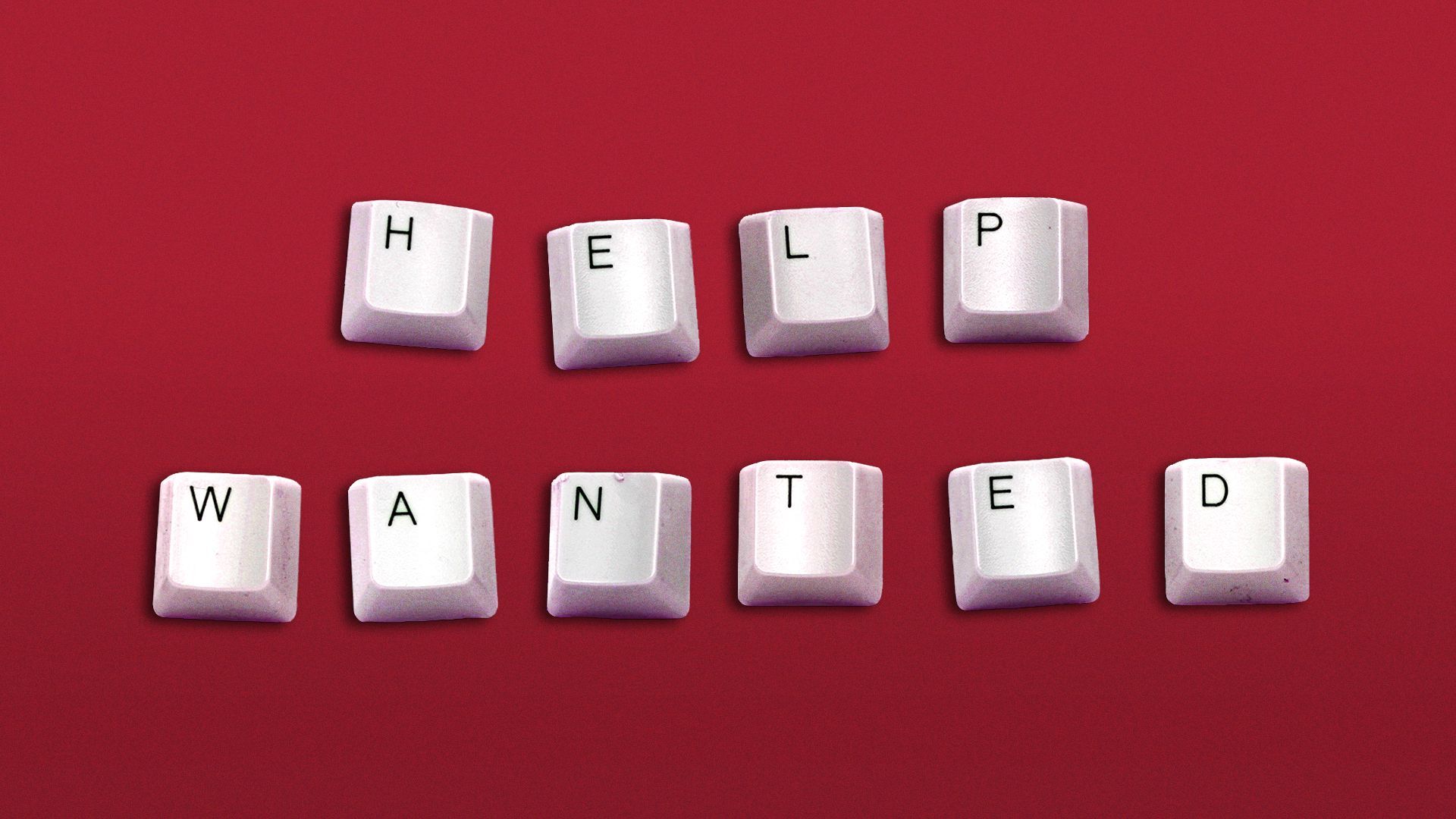 The Biden administration is accelerating efforts to fill nearly 600,000 vacant cybersecurity positions in the public and private sectors bogging down efforts to protect digital infrastructure, Axios' Sophia Cai and I report.
Why it matters: Following a deluge of ransomware attacks targeting critical government and corporate infrastructure this year, clogs in the talent pipeline are leaving governments and businesses even more susceptible to hacking.
The issue has emerged repeatedly in Senate and House hearings but received little public attention until recently.
What we're watching: Private companies like GuidePoint Security are trying one way to fill the void: training veterans leaving the military for careers in cybersecurity.
"It takes way too long to bring people into the federal government," Cybersecurity and Infrastructure Security Agency director Jen Easterly told the House Committee on Homeland Security earlier this month.
Between the lines: Easterly, meanwhile, has been spending time in Silicon Valley, speaking yesterday at Fortune's Brainstorm Tech conference and staying in town for an event next week that will also include Homeland Security Secretary Alejandro Mayorkas and national cyber director Chris Inglis.
Easterly also established a 23-member Cybersecurity Advisory Committee, that includes executives from Microsoft, Twitter, Amazon and Apple, along with Cloudflare CEO Matthew Prince, journalist Nicole Perlroth, University of Washington professor Kate Starbird and security consultant Alex Stamos.
4. Take note
On Tap
Qualcomm's Snapdragon Tech Summit wraps up in Hawaii, while Slush wraps up in Helsinki. Amazon's AWS re:Invent continues in Las Vegas.
The House Committee on Science, Space and Technology is holding a hearing on ensuring American leadership in microelectronics, including executives from Micron and Intel.
Asana reports earnings after the markets close.
Trading Places
ICYMI
5. After you Login
This is either a Darth Vader joke using a UI metaphor or a UI joke with a Darth Vader metaphor. Either way, it's pretty good.