It was a busy weekend in the tech world, and for the team at Login. So let's get on with it.
https://www.axios.com/newsletters/axios-login-0a5e027b-8586-4887-816c-a41315f2b3bb.html?chunk=0#story0
Q&A: Burgum on going from tech exec to North Dakota Governor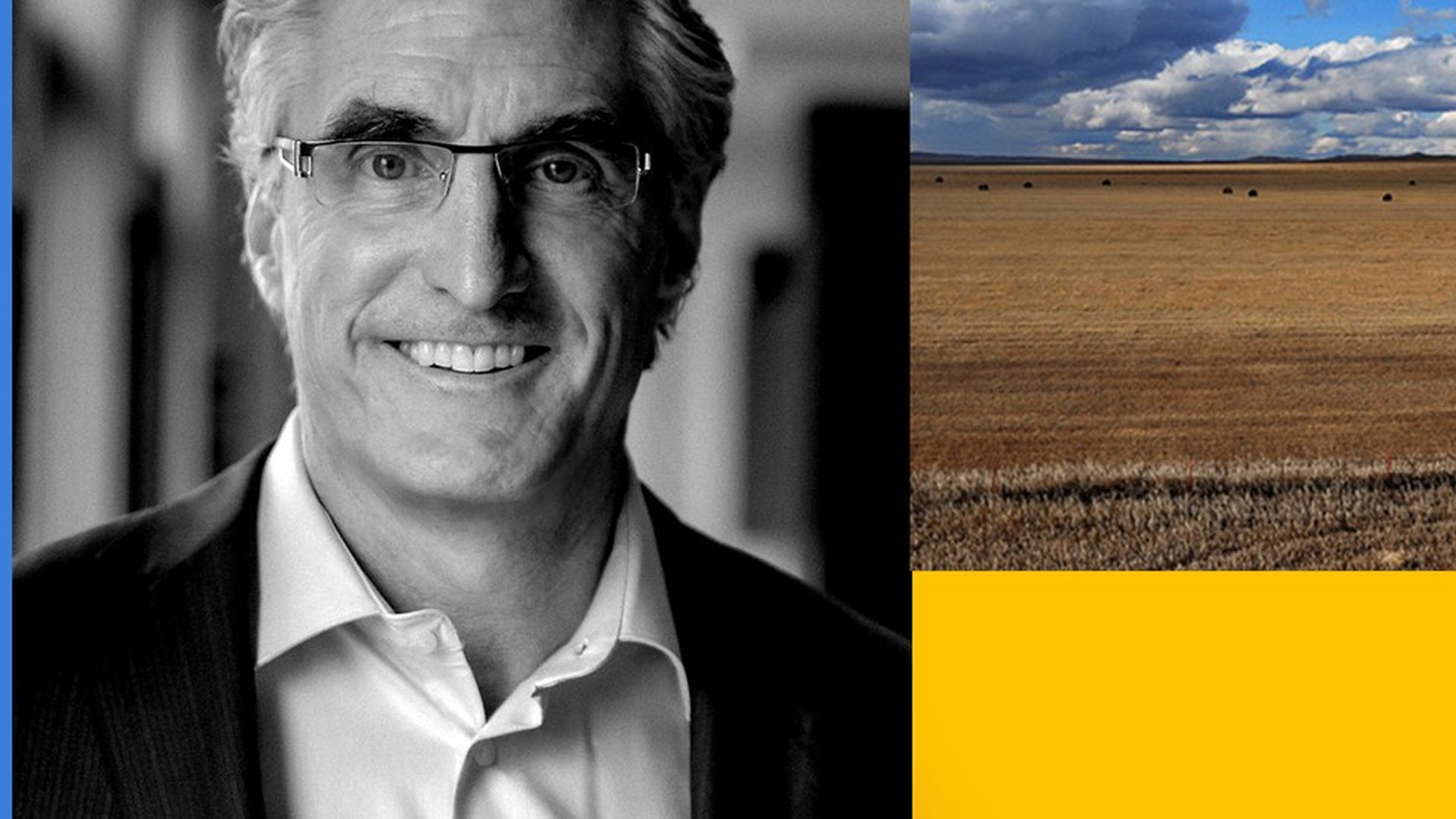 Until December, Doug Burgum was working in the software industry. Starting in January, Burgum's world changed as the former Microsoft executive was sworn in as the 33rd governor of North Dakota. At this month's National Governors Association meeting, Burgum spoke to Axios about trying to run North Dakota like a business, the challenges of an aging IT infrastructure, and his problems with how D.C. is handling the debate on health care.
Here are some of his (edited) comments:
On how government is different from business
In a business, you are trying to optimize return for shareholders and are focused on outcomes. A lot of people in government are focused on the inputs. They want to know how big is their budget, and define winning or losing by whether the budget went up or down. We are trying to redefine what success is, so that success is not a bigger budget but better results.
On the sophistication of North Dakota's technology infrastructure
We've got a long way to go. Even the best private sector companies are having a hard time keeping up.
North Dakota has 160 different websites and no single sign-on. You can't go to a single website and buy a season pass to the park district, buy a fishing license, and update your drivers' license address. That's like an impossible dream. Everything is in its own silo.
On his frustration with the current health care debate in D.C.
The nature of Washington seems to be focused on what I would call these very narrow elements of health care, which is Medicaid, Medicaid expansion, and the individual mandate pieces. What we'd like to really focus on, is how do we improve health care and how do we lower the cost.
https://www.axios.com/newsletters/axios-login-0a5e027b-8586-4887-816c-a41315f2b3bb.html?chunk=1#story1
A Cochlear implant that talks to an iPhone is music to her ears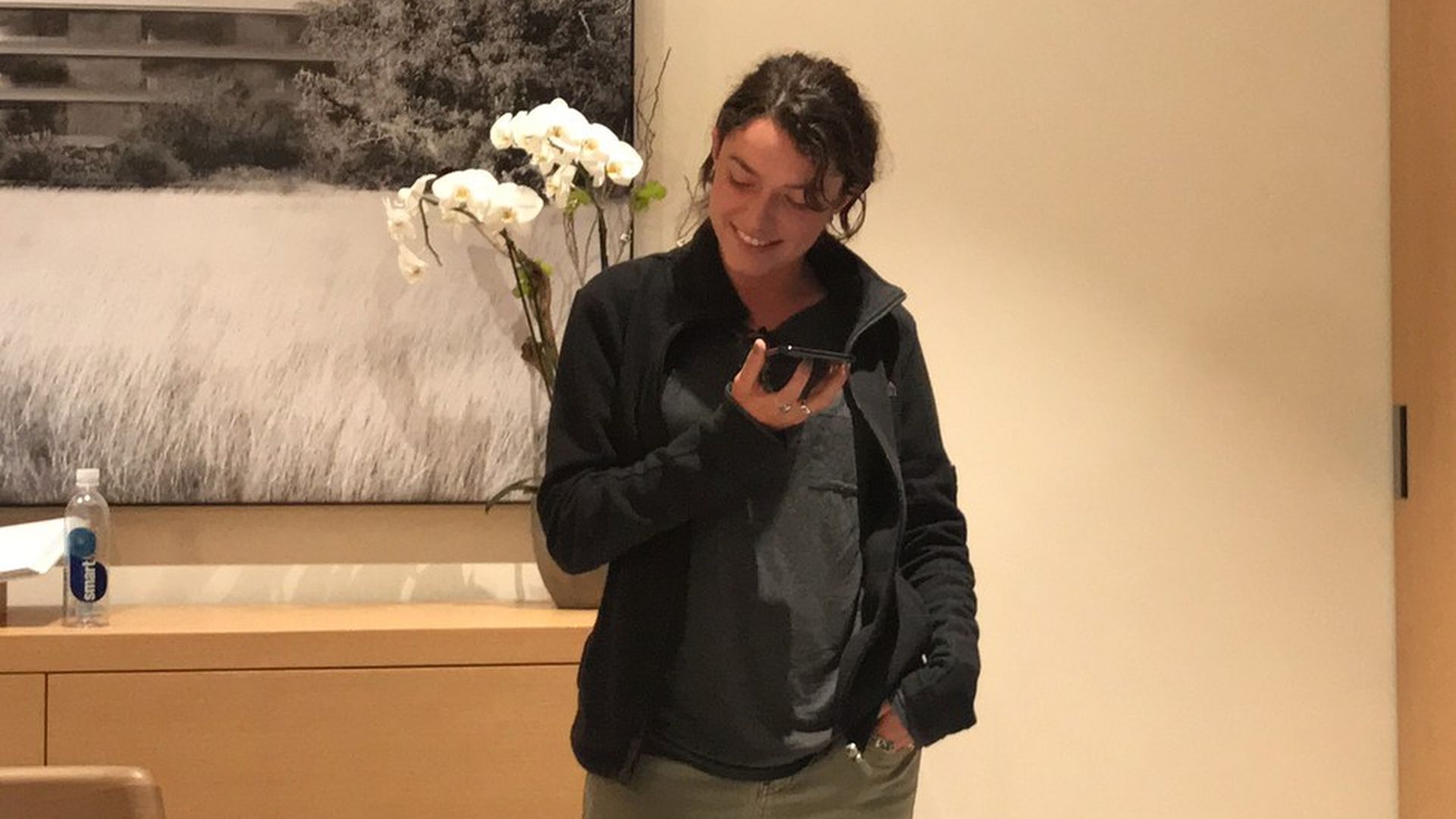 This week, the company behind the Cochlear implant announced a new version of its processor that connects wirelessly to an iPhone. That means anything on the phone — calls, movies on Netflix, or songs from iTunes — get streamed right into the cochlear nerve of those with severe to profound hearing loss.
Personal experiences: On Saturday, I watched as 23-year-old Rachel Waterman swapped her old processor for the new chip and hit play on her favorite song, Dirtwire's Sailing the Social Shore.
"It just sounds like I have the musician right in my ear playing it for me personally," Waterman said at the Apple Store in San Francisco's Union Square. "This is... wow." She also called her dad and heard him more clearly than ever before. "It's working amazingly."
Mathias Bahnmueller, who works in the auto industry in Detroit, has been using it for four weeks now. To him the most important part is being able to hear his teenage daughter the first time she tells him something. Too often if he made her repeat things she would just say "forget it" or "never mind" and he'd miss out.
Why it matters: The new Cochlear-iPhone connection highlights one of the most important trends in the mobile industry: new innovation in items that connect to powerful smartphones. Medical devices, which typically take longer to come to market because of regulatory approval, may be at the forefront of this innovation.
https://www.axios.com/newsletters/axios-login-0a5e027b-8586-4887-816c-a41315f2b3bb.html?chunk=2#story2
Tough weekend for the "open internet"
Separate moves by China and Russia to crack down on virtual private networks are designed to further prevent citizens in both countries from accessing the full internet, David notes.
Russia: "President Vladimir Putin signed a law Sunday prohibiting technology that provides access to websites banned in Russia," Reuters reports. "The law, already approved by the Duma, the lower house of parliament, will ban the use of virtual private networks (VPNs) and other technologies, known as anonymizers, that allow people to surf the web anonymously."
China: Per the WSJ, "Apple has removed software from its app store in China that allowed users to circumvent the country's vast system of internet filters [to comply with new rules requiring VPN providers to get a license]…Those orders came days after a luxury hotel in Beijing, the Waldorf Astoria, said in a letter to guests that it had stopped offering VPNs 'due to legal issues in China.'"
The trend here is towards major governments tightening their grip on the web. It's part of a wider balkanization of how access to content is regulated around the world. On the other end of the spectrum, for example, are the "right to be forgotten" rules that have empowered European users who want certain content about them removed from search results.
Our thought bubble: Where do companies draw the line? Watch how American tech giants respond to these new regulations, starting with the Russian law that goes into effect in November. It's not an easy choice. Companies can accommodate governments, as Apple did in China, and stay in the market — or they can pull out and take the financial hit.
https://www.axios.com/newsletters/axios-login-0a5e027b-8586-4887-816c-a41315f2b3bb.html?chunk=3#story3
It's on to Plan C (or back to Plan A) for Sprint
The fate of the No. 4 wireless carrier remains uncertain after Charter has rejected an overture from Sprint majority owner SoftBank.
"We understand why a deal is attractive for Softbank, but Charter has no interest in acquiring Sprint," the company told Reuters and others on Sunday night.
What this means: That could push SoftBank back toward a new deal or perhaps revisiting a combination with rival T-Mobile, a move that the companies have explored multiple times. The FCC, under the Obama administration, was opposed to a deal and set on maintaining four competitors.
Current FCC chairman Ajit Pai, meanwhile, has said he doesn't "know in a vacuum what the optimal market structure of any particular marketplace is — what the right number of competitors should be."
https://www.axios.com/newsletters/axios-login-0a5e027b-8586-4887-816c-a41315f2b3bb.html?chunk=4#story4
Sarahah, the anonymous messaging app, soars to top of charts
There's a hot, relatively new anonymous messaging app on the block: Sarahah ("honesty" in Arabic). The app, created by Saudi Arabia-based developer Zain al-Abidin Tawfiq, has been booming in the App Store recently, becoming the No. 1 most downloaded app in 25 countries last week, according App Annie. And Sarahah has achieved this without any outside funding, in part thanks to free app hosting from Microsoft, Kia notes.
Yes, but: Not surprisingly, Sarahah, which began as a tool for employees to anonymously send feedback to their bosses, is already facing the troubles that similar apps have faced before it: combating trolls and bullies. It has a couple of tools to block and flag abusive messages and Tawfiq has said he is well-aware that it will be one of the app's biggest challenges. Check out stories of the app in the Financial Times and New York Magazine.
https://www.axios.com/newsletters/axios-login-0a5e027b-8586-4887-816c-a41315f2b3bb.html?chunk=5#story5
Take note
On tap: Pandora reports earnings. It's also one of my least favorite days — National Avocado Day (I'm allergic.) But for all those who aren't guac-intolerant, enjoy.
Trading places: Automotive security researchers (and former Jeep hackers) Charlie Miller and Chris Velasek are reuniting at GM's Cruise self-driving car unit. Velasek was at Uber while Miller had been at China's Chuxing for the last few months after working at Uber for a year and a half.
ICYMI: Discovery will acquire Scripps for $14.6 billion, Sara Fischer reports this morning...Tesla held an event Friday night to mark the first deliveries of its cheaper Model 3, designed to take the electric car maker more into the realm of affordability...A federal court in Virginia ruled that a state politician violated the free speech rights of a constituent by blocking her from viewing a personal Facebook page; The Wall Street Journal points out the ruling could influence a more highly watched case in which President Trump is being sued for blocking individuals on Twitter...Uber's CEO search is down to male-only candidates and the board is struggling, according to Recode...The U.S. has arrested at least 5 Russian hackers over the last year, AP reports, allegedly to send a message that cyberwar cannot be carried out with impunity.
https://www.axios.com/newsletters/axios-login-0a5e027b-8586-4887-816c-a41315f2b3bb.html?chunk=6#story6
After you Login
Lyft now has a "taco mode" to swing by a Taco Bell. I would love to try this out firsthand, you know, just so I can be a more informed reporter. Unfortunately, it's limited to Orange County, California, at the moment, but Lyft has plans to expand it later this year.