It's your last chance to sign up for the inaugural, first-ever Login Women's NCAA Tournament Bracket Challenge Bonanza. The first games start later today. You can sign up here and use the password "subscribe."
https://www.axios.com/newsletters/axios-login-049af66d-a6d1-4111-b53d-75fed7d2d8fc.html?chunk=0#story0
Big day for accessible tech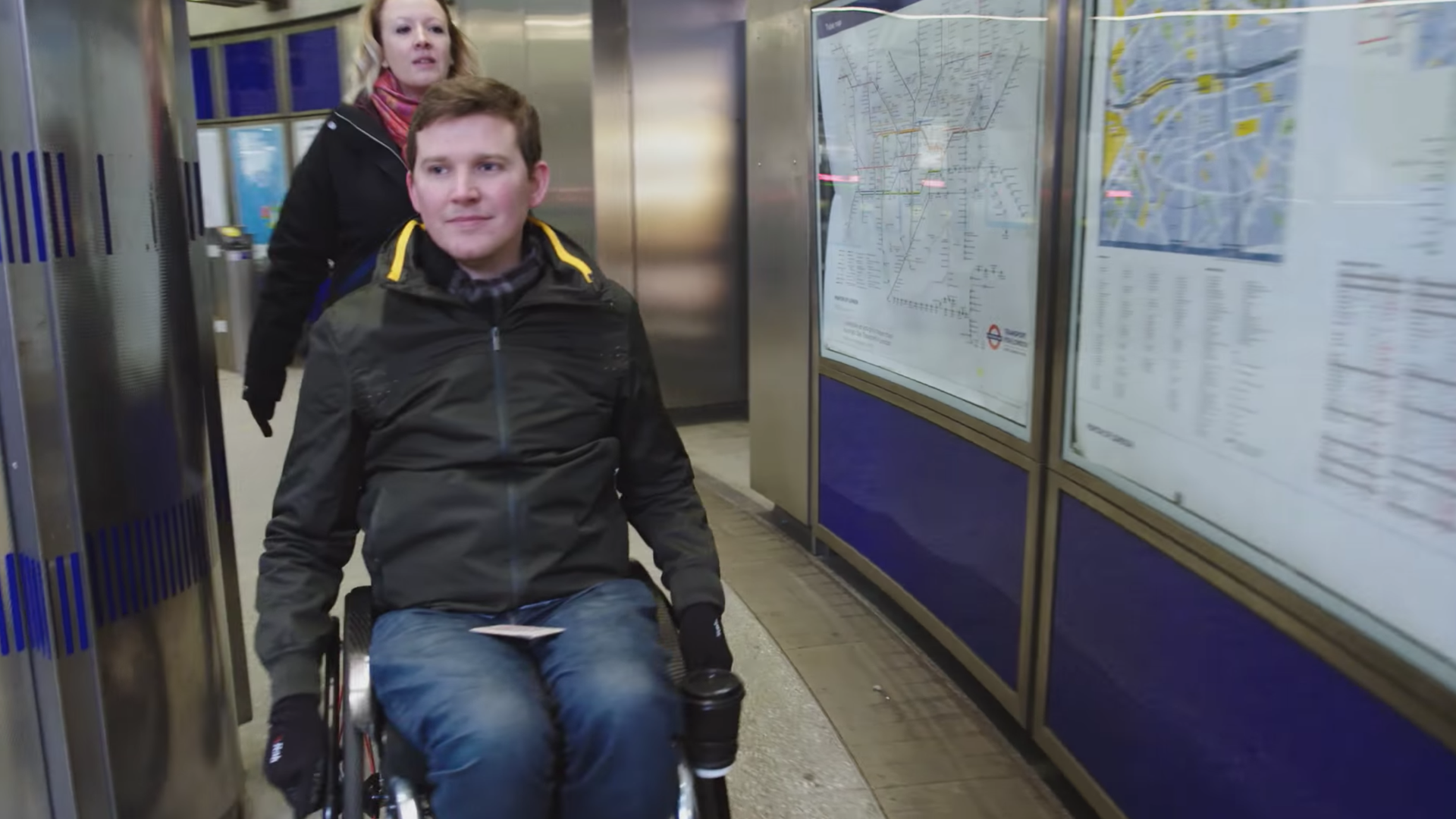 There's a paradox when it comes to technology and accessibility.
The big tech companies invest a tremendous amount to make their products and services accessible, though it gets little attention. At the same time, there are still big hurdles that often make it challenging for those with disabilities to fully benefit from the latest and greatest in tech.
So, it was gratifying to see three big developments in accessible tech that got at least some mainstream attention on Thursday.
What's new:
Airbnb announced it was adding a range of new filters to let guests with disabilities find accommodations with the features they need.
Google is adding "wheelchair accessible" routes to Google Maps, beginning with a handful of cities.
Ahead of a SXSW talk on accessibility, Apple held a class to help visually impaired students in Austin learn to write code and then use the code they wrote to fly drones.
One response: Steven Aquino, a freelance tech journalist who writes frequently on accessibility issues, praised all three moves.
Aquino noted that it can be tough to find accessible accommodations even at airports and hotels. "It's great Airbnb is thinking about the needs of disabled travelers, as it can difficult at times to find lodging that's conducive to one's needs," he said in an email interview.
As for Apple, he said their actions over time have shown accessibility to be a core value. "Making coding and Swift Playgrounds accessible to everyone makes it such that (all) aspiring coders are on a level playing field."
The bottom line: Making tech accessible is important for inclusion and equality purposes, but it often has other benefits too. For instance, captioned photos and videos, originally designed for people with limited hearing or vision, are helping to train machine-learning systems.
https://www.axios.com/newsletters/axios-login-049af66d-a6d1-4111-b53d-75fed7d2d8fc.html?chunk=1#story1
Paul Jacobs' long-shot effort to buy Qualcomm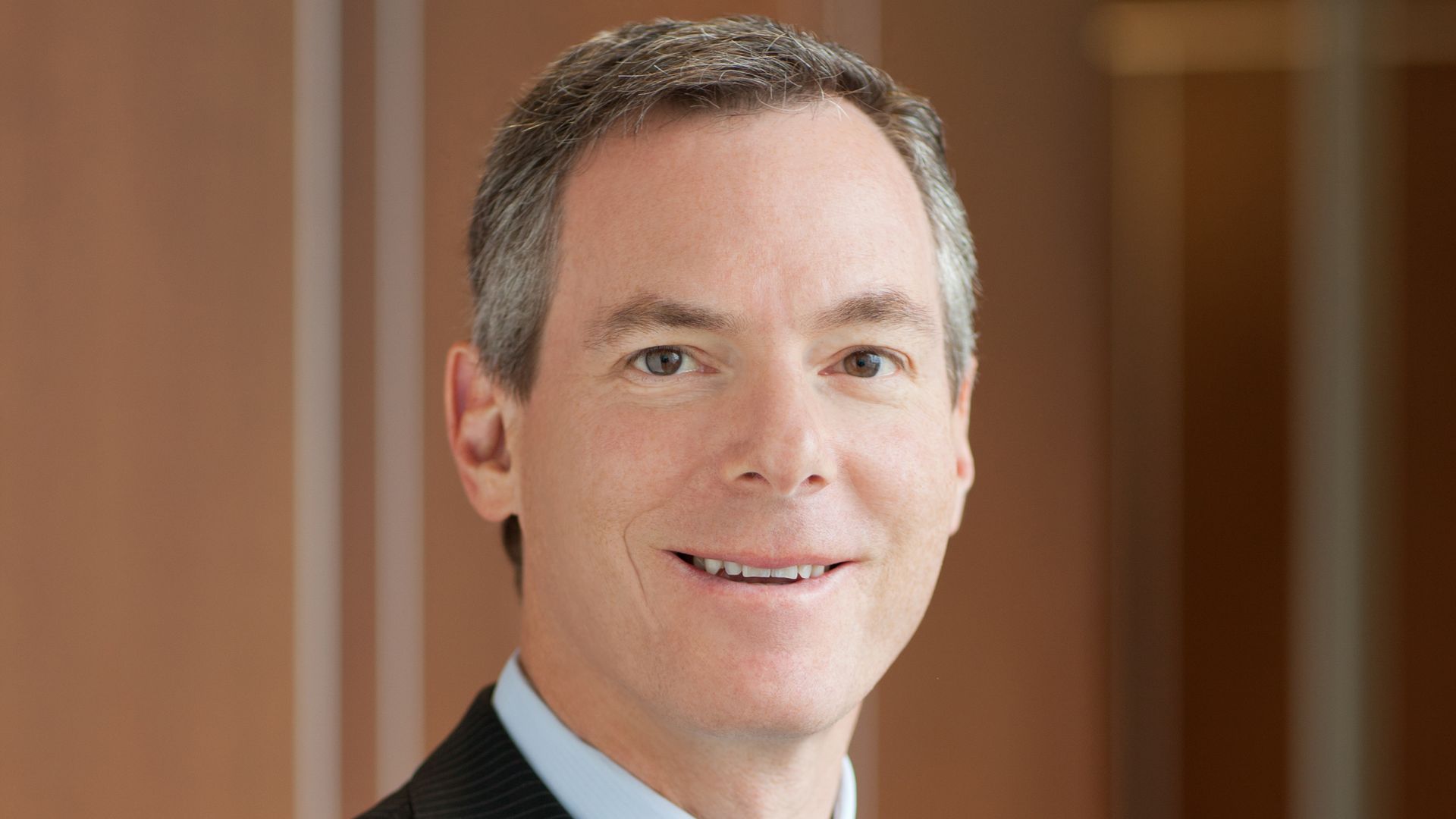 Paul Jacobs, who until last week was Qualcomm's executive chairman, is trying to arrange financing for a "long-shot bid" to acquire the chipmaker, according to Reuters and the Financial Times.
What they're saying: Both reports state that Jacobs has notified Qualcomm's board and that he's approached a range of investors, including SoftBank. However, Reuters said the board doesn't view the effort as a credible one.
Jacobs, whose father was the company's co-founder, remains on the company's board.
Why it matters: With the Broadcom deal dead, Qualcomm's M&A options are fairly limited. Any deal with foreign investors could face the same type of rejection by the U.S. government, and there appears to be few likely U.S. buyers.
https://www.axios.com/newsletters/axios-login-049af66d-a6d1-4111-b53d-75fed7d2d8fc.html?chunk=2#story2
EU proposes new tax on U.S. tech companies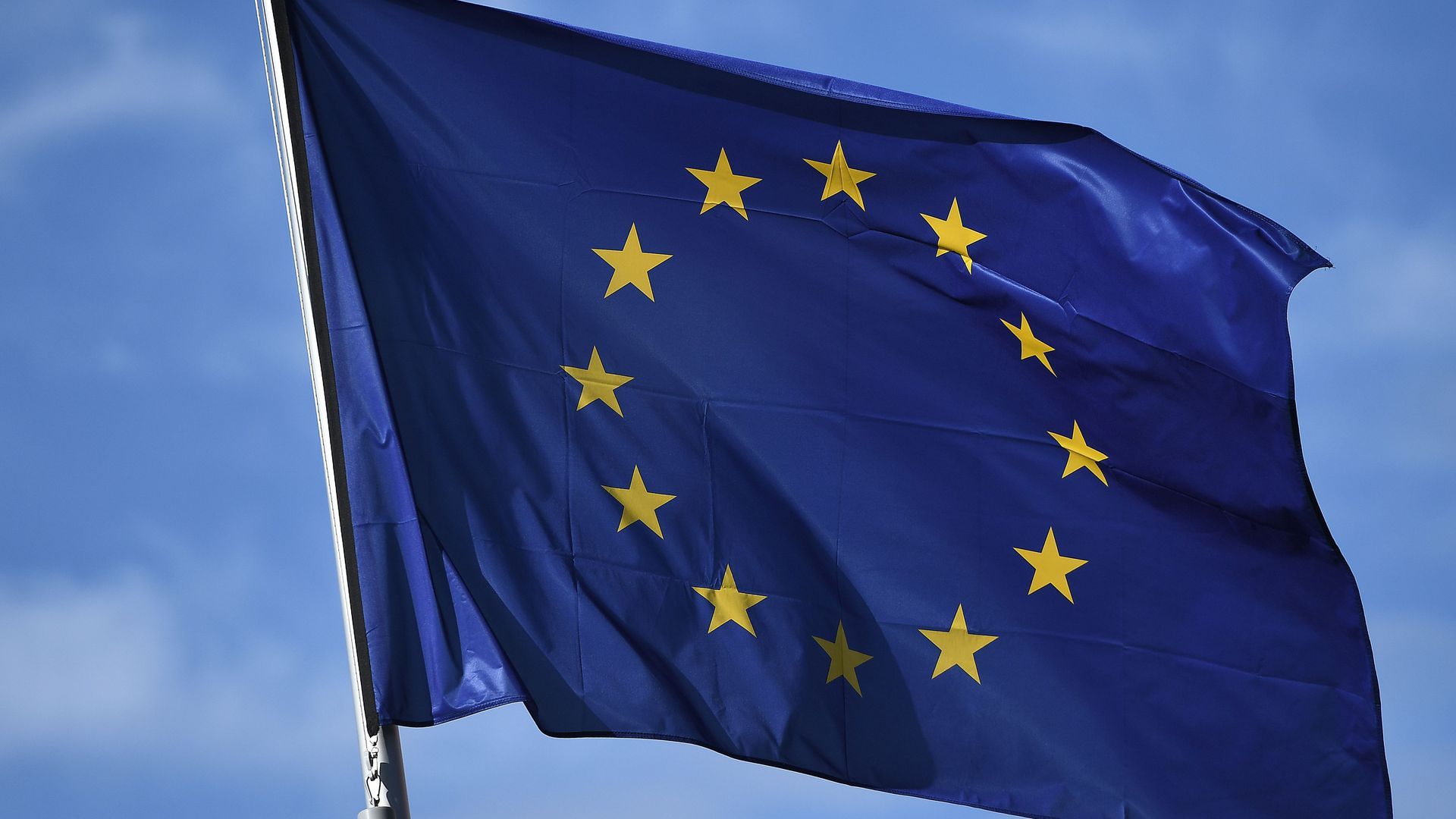 The European Commission will vote next week on a proposed 3% tax on digital revenues of large tech companies such as Google, Facebook and Amazon that conduct significant business abroad. Digital advertising and gig economy services would be within the scope of the tax, per a draft of the proposal obtained by Reuters.
Why now: EU states have criticized some U.S. tech firms for avoiding taxes there by housing profits in states with low tax rates, such as Ireland.
The bigger picture: The EU currently taxes profits of companies in countries where they are headquartered. The cross-border digital economy has left many countries wanting a new tax solution that takes into account the location of the companies' users, rather than the physical location of the company.
Tech's response: The proposal to tax companies' revenue (rather than profits) is getting a cool reception from U.S. firms, Axios' Kim Hart reports.
Josh Kallmer, SVP of the Information Technology Industry Council, acknowledged there are legitimate concerns over cross-border tax regimes. But he said that broader, multi-lateral discussions are needed to arrive at a tenable solution.
The tech industry has asked Treasury secretary Steven Mnuchin to get involved in the talks.
https://www.axios.com/newsletters/axios-login-049af66d-a6d1-4111-b53d-75fed7d2d8fc.html?chunk=3#story3
U.S. says Russia's cyber war targeted the grid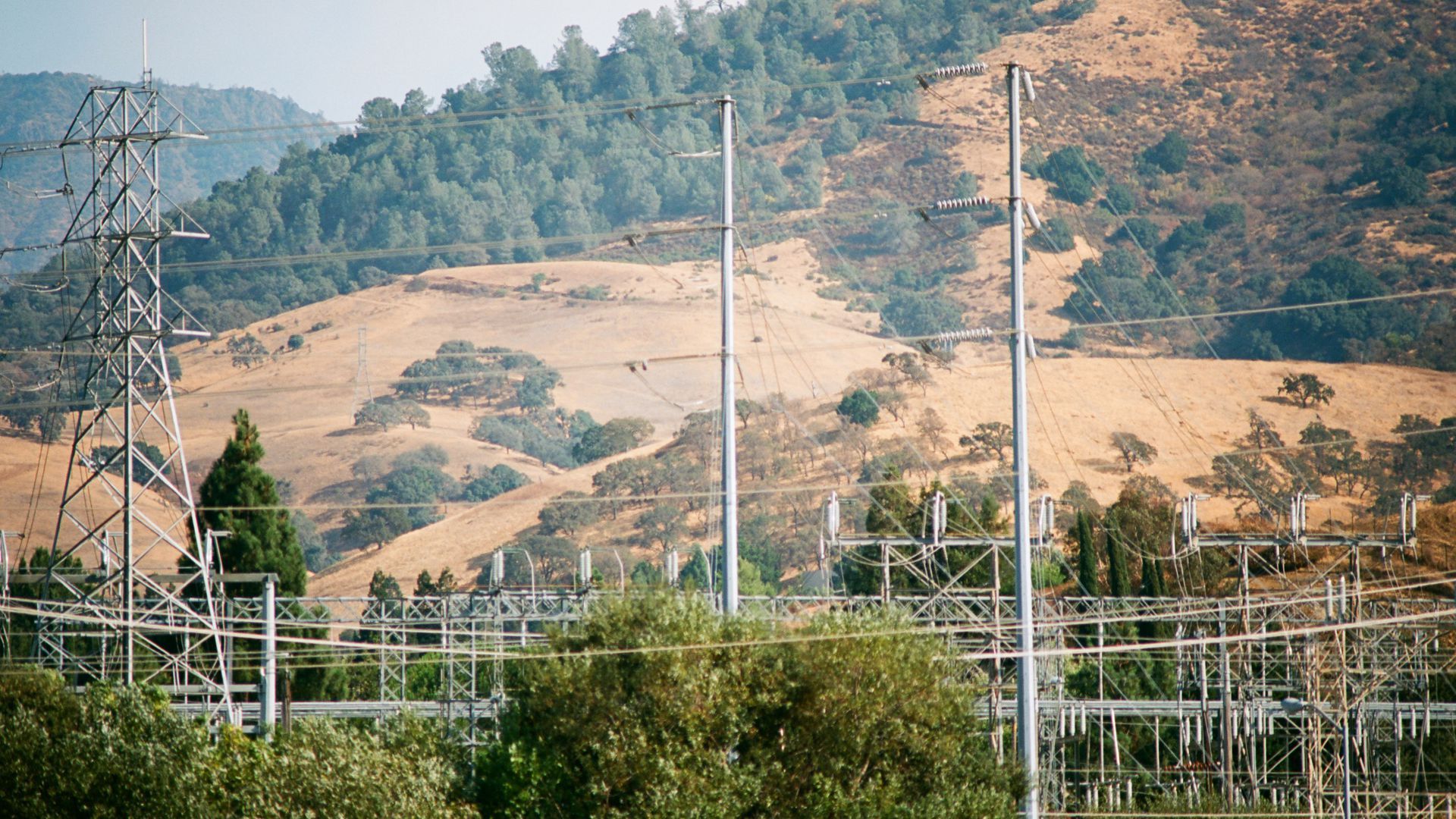 U.S. officials on Thursday accused Russia of a wide-ranging campaign of cyberattacks that targeted energy infrastructure, citing a "multi-stage intrusion campaign by Russian government cyber actors," Axios' Ben Geman writes.
"Since at least March 2016, Russian government cyber actors...targeted government entities and multiple U.S. critical infrastructure sectors, including the energy, nuclear, commercial facilities, water, aviation, and critical manufacturing sectors."
Why it matters: Reuters notes that it's the "first time the United States has publicly accused Moscow of hacking into American energy infrastructure."
***
Meanwhile, Chinese hackers are targeting the U.S. maritime industry, researchers at FireEye announced Friday.
Axios' Joe Uchill reports FireEye says they've seen an influx of what are believed to be Chinese spies hacking computer systems at U.S. engineering and maritime firms, particularly those with interests in the South China Sea.
Why it matters: Most spying is just that — spying. This does not mean that China is trying to sabotage the U.S. maritime industry. It does, however, offer a glimpse of what Beijing's intelligence priorities are.
https://www.axios.com/newsletters/axios-login-049af66d-a6d1-4111-b53d-75fed7d2d8fc.html?chunk=4#story4
Anti-H1-B ads in San Francisco draw fire
A series of new ads opposing H1-B visas for tech workers have popped up in the underground stations that are part of San Francisco's BART system. The ads, from a group called "Progressives for Immigration Reform," are being criticized as a thinly veiled attack on immigrants.
Why it matters: H1-B visas, which allow tech companies to hire foreign workers for high-skill jobs, have long been a source of intense debate. President Trump has taken a number of actions, including proposals to make it harder for those with such visas to extend them and to limit the work options for spouses of those here on an H1-B visa.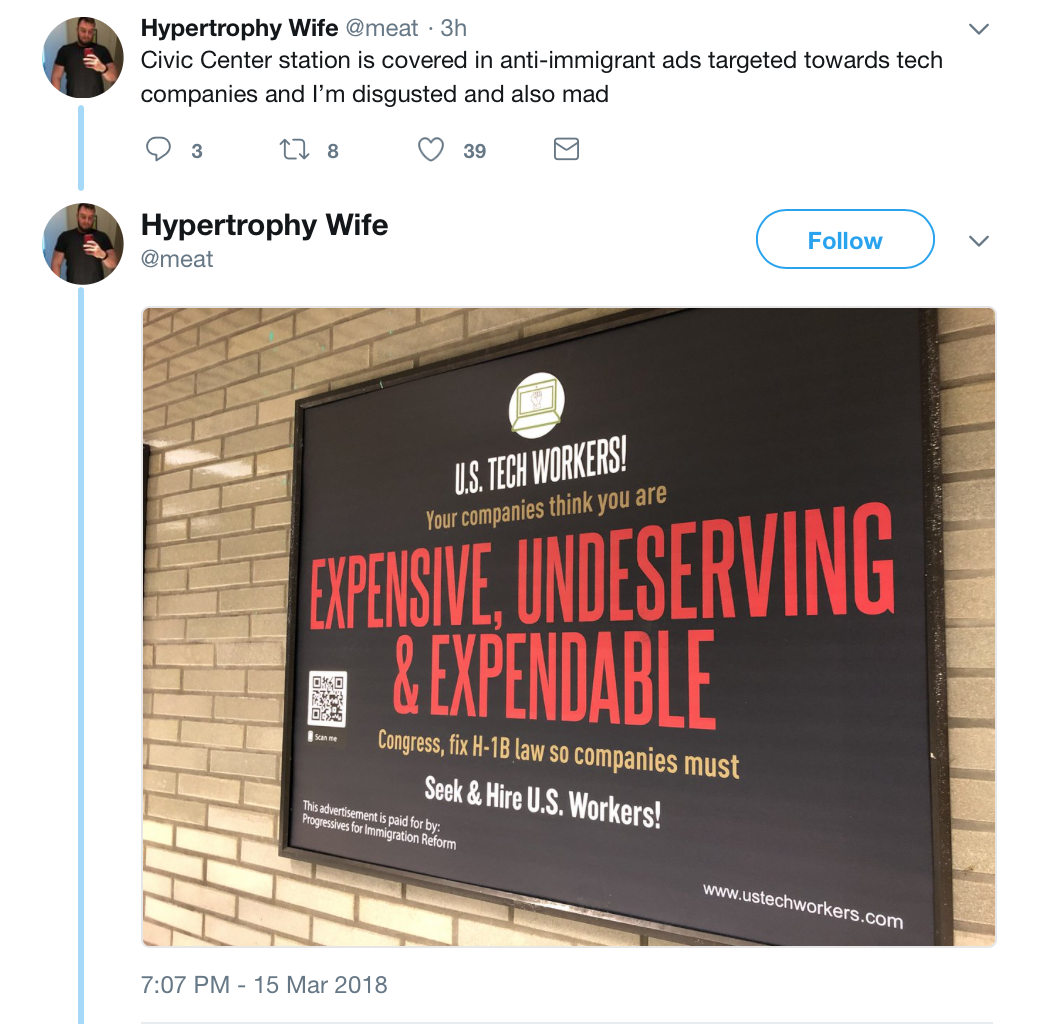 https://www.axios.com/newsletters/axios-login-049af66d-a6d1-4111-b53d-75fed7d2d8fc.html?chunk=5#story5
Take Note
On Tap
Trading Places
Ellen Pao is leaving her post at the Kapor Center to be full-time CEO of Project Include, which aims to increase diversity in tech.
Fitbit is adding Zynga chief operating officer Matthew Bromberg is joining its board of directors.
It's kind of the opposite of trading places, but BlackBerry says John Chen will remain CEO through 2023, The Verge writes.
ICYMI
https://www.axios.com/newsletters/axios-login-049af66d-a6d1-4111-b53d-75fed7d2d8fc.html?chunk=6#story6
After you Login
While we are on the subject of hoops today, check out this free-throw-shooting robot that some Toyota workers built in their spare time. It shoots better than the pros. I wonder which NCAA team will be first to offer it a scholarship.