Axios Login
July 26, 2022
Good morning! Yesterday I told you about the end of the social media era. Today, Axios Media Trends' Sara Fischer lays out what's coming next.
Situational awareness: Senate-watchers expect a cloture vote today on the now roughly $280 million chips-and-research package, setting the bill up for final passage later in the week.
Today's newsletter is 1,281 words, a 5-minute read.
1 big thing: Gen Z goes its own way in new online era
A new generation is dramatically reshaping the internet — rejecting and rebuking the social networks they grew up with, which barely resemble themselves any more, Axios' Sara Fischer reports.
Why it matters: The social hierarchies created by decades of public "like" counts, and the noise level generated by clickbait posts and engagement lures, have worn on Gen Z. And constant pivots by social media giants have eroded younger users' trust.
By the numbers: Gen Z — born 1997 to 2012, so roughly ages 10 to 25 — is the only generation to see recent declines in social media use, per the Pew Research Center.
State of play: Today, Gen Z users network across an array of smaller apps, each of which serves a distinct function: Twitch for live-streaming and gaming, Discord for private chat groups, BeReal for spontaneous updates, and Poparazzi for candid photos of friends.
Be smart: In a world where users are more concerned about online privacy and public interactions are scrutinized more than ever, younger users have become much more deliberate about how they present themselves online, forcing social giants to become far less social.
The big picture: The pandemic also forced Gen Z users, many of whom were living at home, to create stronger communities online.
What's next: Many of the biggest tech firms have distanced themselves from the toxicity of social media as regulators circle the industry.
Yes, but: The success of TikTok has led most of the existing social networks to re-create themselves in its image. And that business decision is not lost on Gen Z, as evidenced by Kylie Jenner's scathing Instagram post to her 360 million followers Monday.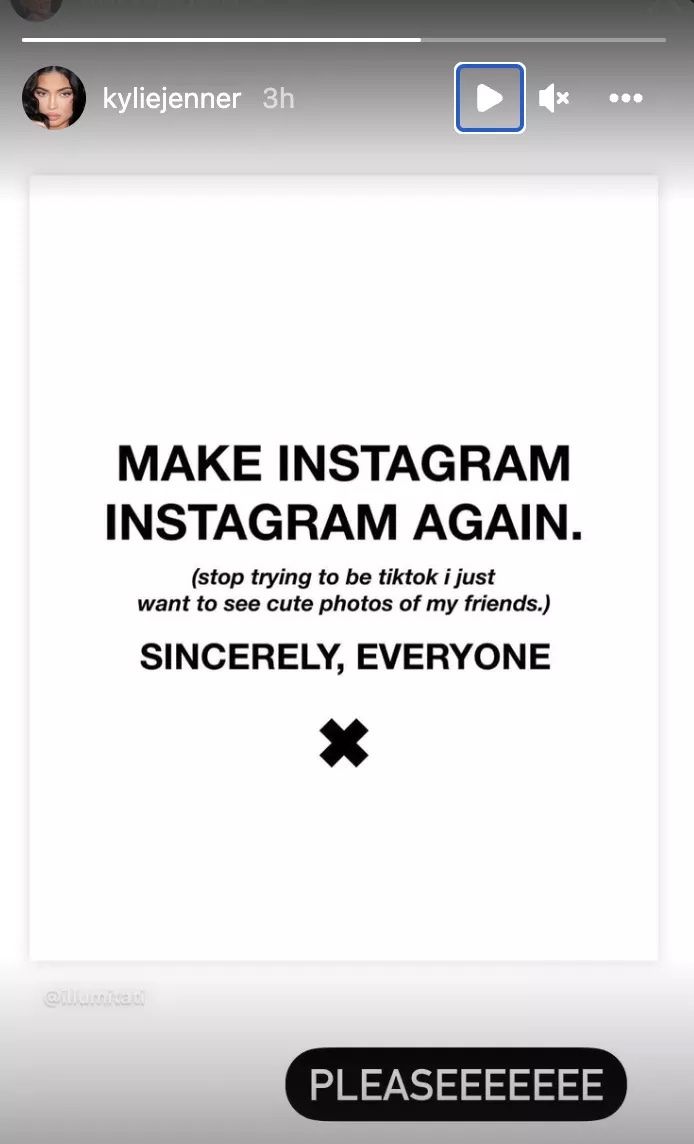 What to watch: As more apps focus on discovery, the search tools that have long dominated the internet are also being challenged.
The bottom line: Asked if the social media era is over, Snap CEO Evan Spiegel told Axios last month in an interview, "I don't think it's over. But I do think consumers are looking for more and different ways to relate to one another."
2. U.S., China gear up for chipmaking race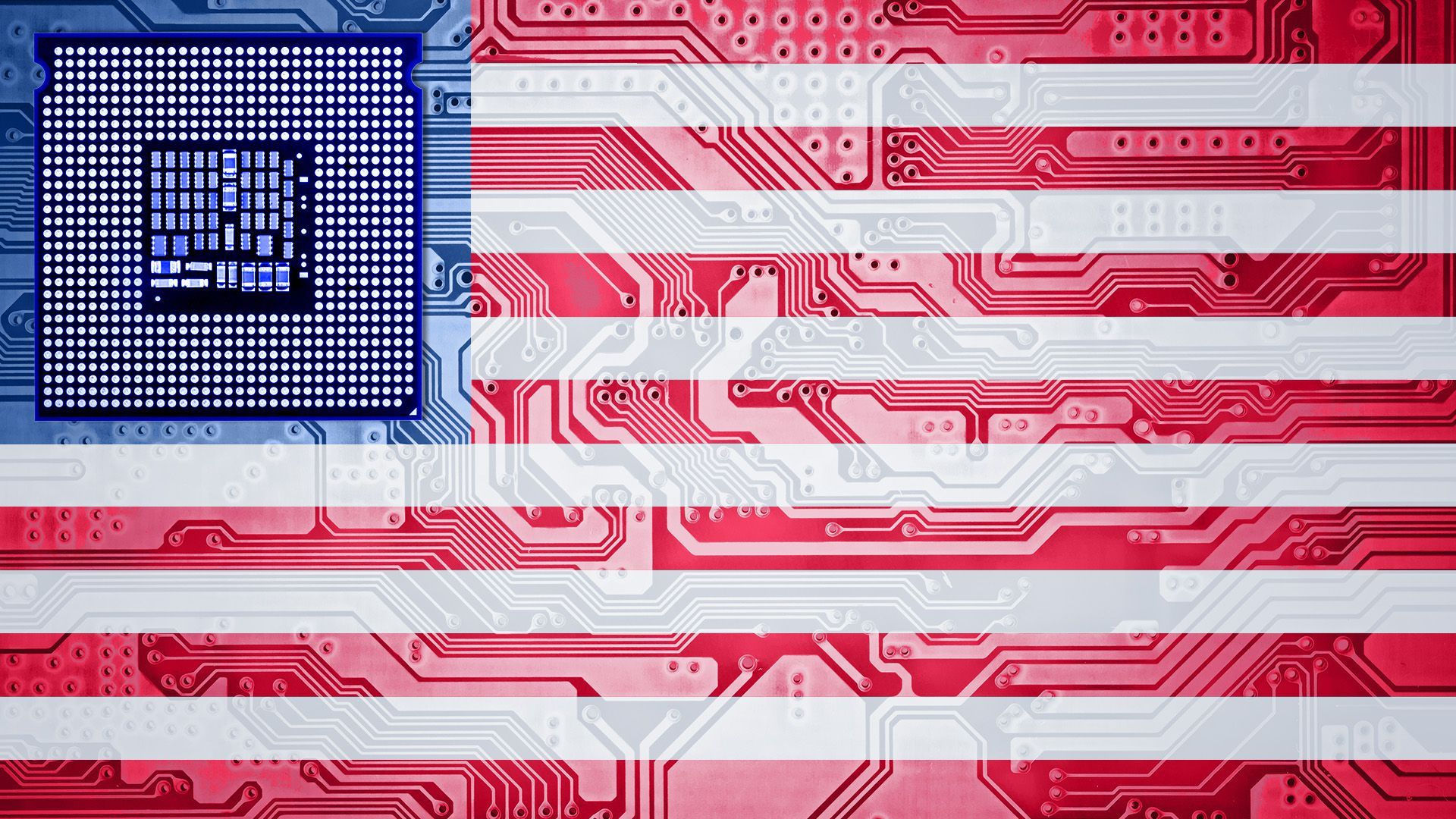 As the Senate finally moves this week toward a likely vote on funding domestic chip manufacturing in the U.S., the rest of the semiconductor world is charging ahead with big new deals and initiatives.
Driving the news: On Monday, Intel said it has a deal to manufacture chips for Taiwanese smartphone-chip designer MediaTek. That marks Intel's first big customer for its effort to open up its factories to make chips based on others' designs.
Meanwhile, China is moving forward with plans to build 31 new chip factories by 2024, per the Wall Street Journal.
The big picture: Both China and the U.S. seek more supply chain resilience and less dependence on overseas sources that could be disrupted in the event of pandemic-style distribution snafus, international tensions or war.
Between the lines: China's focus is largely on older, more utilitarian chips, while Taiwan, the U.S. and South Korea lead the world in the most advanced chip-making processes. The largest player is Taiwan Semiconductor Manufacturing Co., which builds designs by many of the world's largest computer- and phone-makers.
Flashback: A shortage of certain kinds of industrial chips during the pandemic led to dramatic slowdowns in U.S. auto manufacturing capacity, reminding the world of how central the devices have become to the economy.
Back in Washington, proponents of the bipartisan chip-funding bill have promoted it both as a way for the U.S. to counter China's rise in this industry and as a booster for American self-reliance.
IBM is flying more than 60 executives to D.C. this week to meet with lawmakers to stress the importance of passing the legislation, IBM vice chairman Gary Cohn told reporters Monday.
Be smart: Chip-making remains a deeply interdependent global business, with each new generation of "fab" or factory requiring specialized equipment and materials sourced from around the world.
3. Riot Games gender settlement makes waves
A $100 million gender discrimination settlement by Riot Games involves much more than the payout to thousands of women who have worked for the elite game maker, Axios Gaming's Stephen Totilo reports.
Driving the news: On Friday, a California judge approved the settlement, giving advocates for reform in the male-dominated industry a massive win.
Riot, maker of the hit League of Legends, was accused of widespread gender discrimination against its female workers in a 2018 class action lawsuit that followed an investigative report by Kotaku.
The parties had agreed to settle for $10 million in 2019 before California's Department of Fair Employment and Housing objected to the deal.
Riot agreed in December to the larger settlement, which required court approval.
Details: The settlement calls for payments in the thousands to 10s of thousands of dollars to more than 1,000 women who've worked full time at Riot since 2014, as well as more than 1,000 contractors.
The company faces three years of oversight, including the appointment of an independent monitor to investigate pay disparities, with Riot required to act on its findings.
What they're saying: "My hope is that this serves as a wake-up call for the whole industry," one of the suit's plaintiffs, developer and former Riot worker Jes Negrón, told Axios.
The bottom line: In recent years, women across the industry have spoken on social media and in the press about instances of physical, verbal and emotional abuse, difficulties getting promoted and being treated as inferior to male colleagues.
But legal ramifications for those behaviors have been rare.
Says Negrón: "Women have reached our boiling point, and we're done asking nicely for change."
4. Take note
On tap
Both Google and Microsoft report earnings after markets close today.
Trading places
Mark Logan, previously of LogRhythm and Attunity, joins identity services provider One Identity as CEO.
ICYMI
5. After you Login
Ina writes in from vacation to let other fans of "The Office" know that Peacock is doing a giveaway to win a Princess Unicorn doll modeled on the ones Toby and Darryl scrambled to get for their kids for the holidays. The contest website is itself worth a peek for "Office" fans.