Get Smarter, Faster: Axios is launching a movement to help spread trustworthy, shareable news: the Smarter Faster Revolution. Our mission is to help as many people as humanly possible get smarter, faster on the topics that matter. You can help by signing up to be part of the cause, then recruit others to join our campaign and win cool Axios gifts.
https://www.axios.com/newsletters/axios-login-03560107-c0fe-4466-8cdf-5771b7cd7dd0.html?chunk=0#story0
Axios Review: iPhone X is worth the wait, for some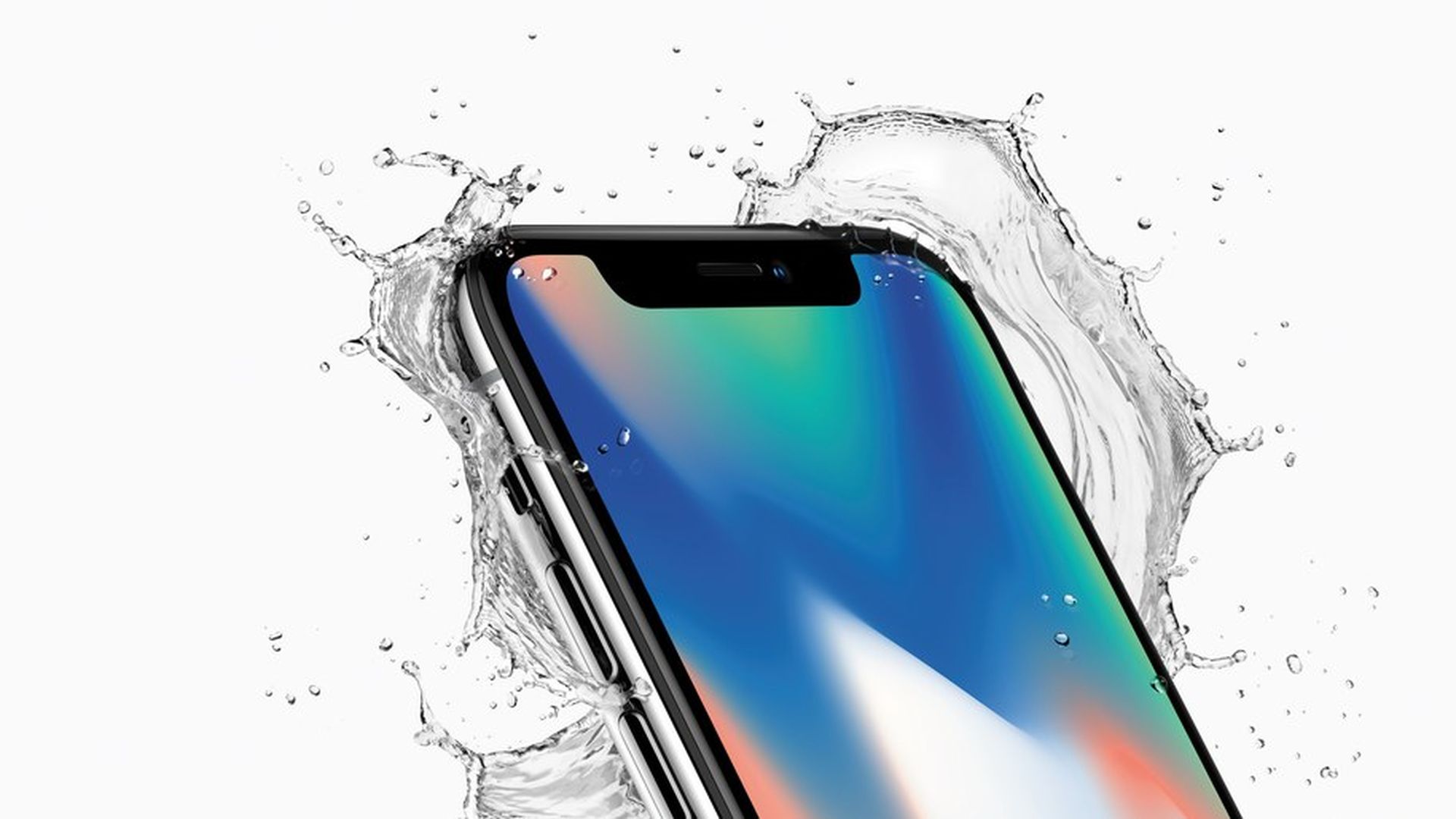 The most noticeable new feature on the iPhone X is its face recognition, which powers its Face ID authentication system.
What I like: It's not really Face ID that has me excited. After all, the fingerprint recognition on other recent iPhones works quickly and consistently for me. To me, the big selling point of the iPhone X is getting a bigger screen and dual cameras in a smaller phone — it's on that front where the iPhone X really earns its money.
You get more screen real estate for web browsing, emails and movie watching, plus the benefits of a second camera, all in a device that fits comfortably in the hand.
Over time, I will be excited to see what developers create that takes advantage of the front-facing depth camera, but for now Apple's own Animoji is the best example. Animoji lets people transfer their voice and facial expressions to robots, animals and, yes, the poop emoji.
What will take some practice: While swiping up is an easy replacement for the home button, a lot of other button combinations have also changed, including how to take screenshots and how to turn off or reset the phone.
Big caveat: I've only had my hands on the iPhone X for a few hours, far less than typical for a full review. This means I haven't had time to get a real sense for the battery life or other tests I'd like to run. I'll revisit this review in Login to see how these initial impressions have changed after longer use.
Who it's good for: People who want the latest and greatest device and are in the market for a new iPhone should look at this, especially if they are not looking for a jumbo phone.
Who it's not: People who are on a budget or who want a new phone now may not want this version. Some others may want to wait for the second generation to see if the features of the X come down in price and any early kinks get ironed out.
The practicalities: The iPhone X starts at $999 for the 64GB version. A model with 256GB of memory sells for $1,149. The real trick will be getting your hands on one any time soon. Pre-orders are stretching into December. A limited number of devices will go on sale at stores (both Apple retail and carrier stores) on Friday.
https://www.axios.com/newsletters/axios-login-03560107-c0fe-4466-8cdf-5771b7cd7dd0.html?chunk=1#story1
Silicon Valley's Capitol Hill strategy: Fess up
Facebook, Google and Twitter are taking a similar approach to their appearances in front of congressional investigators over the next two days: They'll come clean about the millions of users who were exposed to Russian-bought ads and other content on their platforms before and after Election Day.
Facebook will acknowledge that more than half of American users may have been exposed to the Russian disinformation campaign on its platform, Axios' David McCabe reported Monday.
Google and Twitter will also acknowledge that the Russian campaign stretched more broadly on their platforms than previously acknowledged.
Why it matters: This is the chance for the three platforms to convince lawmakers they're doing the right thing — reporting the findings of their internal investigations and taking steps to prevent a repeat. While they aren't expected to formally endorse a specific proposal, the companies' general counsels will emphasize their willingness to play ball in working out a disclosure solution for paid political ads online.
Watch live: You can see this afternoon's hearing with a Senate Judiciary subcommittee here, starting at 2:30pm Eastern. Tomorrow, the Senate Intelligence Committee holds a hearing, followed by the House Intelligence Committee in the afternoon.
https://www.axios.com/newsletters/axios-login-03560107-c0fe-4466-8cdf-5771b7cd7dd0.html?chunk=2#story2
Americans: love Google, mixed on Twitter, wary of regs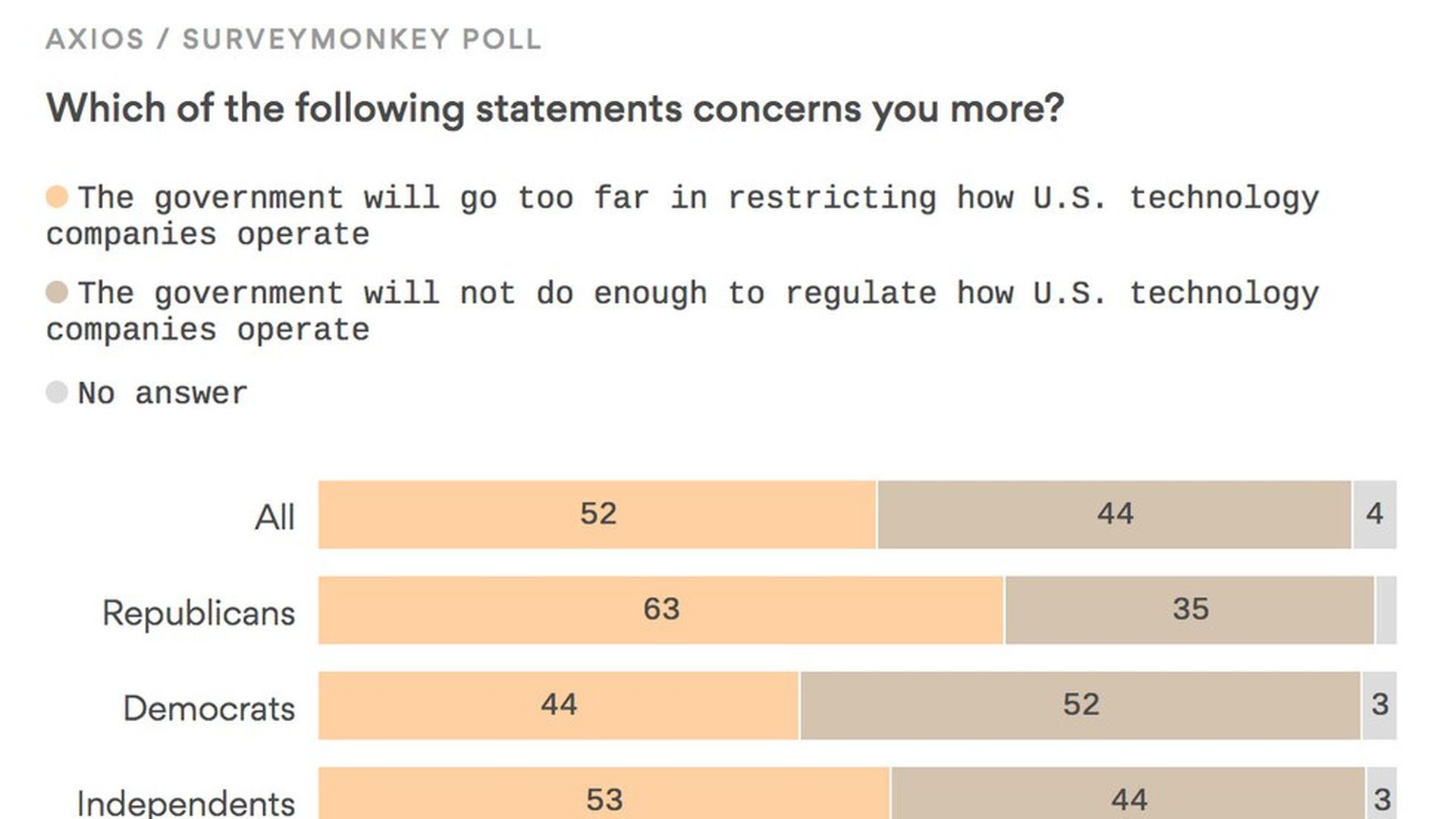 Here are two more key findings from our Axios/SurveyMonkey poll.
1. The majority of Americans are wary of regulating big tech
, with Republicans even more likely to be opposed.
73% of respondents identifying as "very conservative Republicans" are worried about government overreach, compared to 32% of those who identify as "very liberal Democrats."
65% of very liberal Democrats say the government won't do enough to regulate how U.S. tech companies operate, while 27% of very conservative Republicans feel that way.
51% of all respondents say the government should not regulate major U.S. tech companies like public utilities, while 45% say it should.
Axios' Kim Hart has more here.
2. America loves Google, but is torn on Twitter.
Google, which invests a significant amount of dollars and resources into consumer marketing, seems to have the most stable consumer relationship heading into this week's hearings. And unlike Facebook, which does very little consumer marketing, the public has a less visible look into how fake news spreads on Google properties.
Twitter's last testimony on Capitol Hill didn't exactly win over lawmakers. But its biggest problem is the proliferation of bot accounts on its platform. Earlier this year, a University of Southern California and Indiana University study found that up to 15% of active accounts on Twitter are bots.
Facebook has made efforts to be more forthcoming about the Russia investigations, but their efforts to be transparent have been hyper-focused on lawmakers and influencers and the public's trust in Facebook is significantly less than Google. Not to mention, efforts to stomp out fake news are still stumbling, as Bloomberg's Sarah Frier reports.
https://www.axios.com/newsletters/axios-login-03560107-c0fe-4466-8cdf-5771b7cd7dd0.html?chunk=3#story3
Inside Waymo's self-driving car testing grounds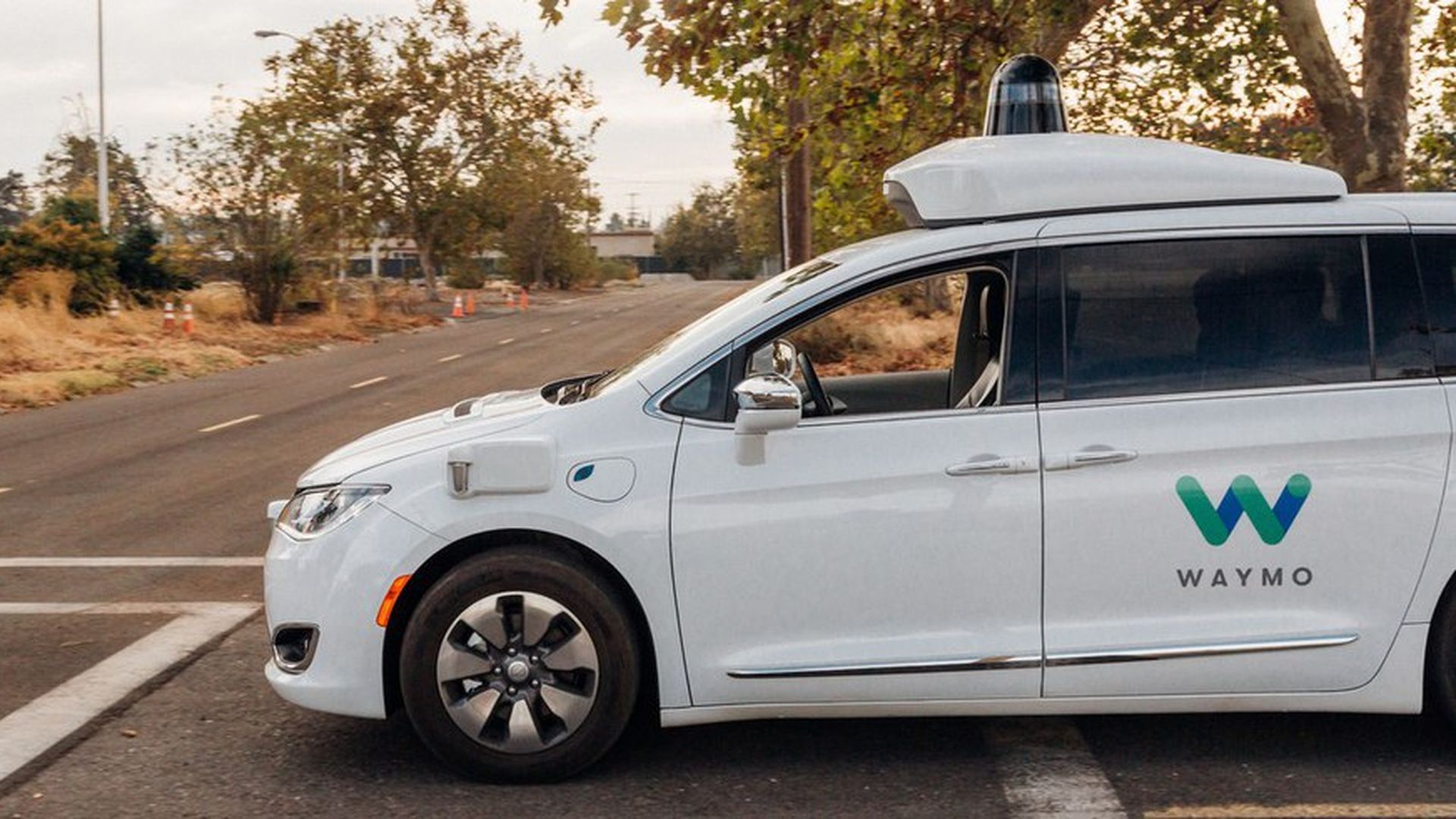 For the past four years, Waymo, Alphabet's self-driving car unit, has been quietly testing its technology in a former air force base three hours away from San Francisco. On Monday, it invited several journalists to experience a fully driverless ride — albeit along a preset and highly practiced course.
What we saw: Here's what Axios' Kia Kokalitcheva had to say after riding in a self-driving Chrysler Pacifica minivan at Waymo's testing facility, known as Castle. (Unlike other test rides, this one didn't have a safety driver sitting in the front seat ready to take over.)
Though the ride was smooth and demonstrated how the autonomous driving software can handle various turns and interactions with other cars and objects, it was along a preset route the car was programmed to follow, taking away some of the magic of autonomous driving.
Although the course was predetermined, a Waymo employee in the car said that the software would react in real-time should something unexpected happen along the route.
Why it matters: Self-driving cars are undoubtedly the future. But getting there is incredibly complex, even for companies like Waymo, that have sophisticated technology and lots of experience (i.e. 3.5 million autonomous miles under its belt). Monday's demonstrations showed all that promise, but also reinforced that a truly driverless future is still quite far away.
https://www.axios.com/newsletters/axios-login-03560107-c0fe-4466-8cdf-5771b7cd7dd0.html?chunk=4#story4
https://www.axios.com/newsletters/axios-login-03560107-c0fe-4466-8cdf-5771b7cd7dd0.html?chunk=5#story5