Axios Login
June 20, 2019
Situational awareness: Waymo has entered into an exclusive partnership with the Renault-Nissan Alliance to explore driverless mobility services for passengers and deliveries beginning in France and Japan.
Our thought bubble, per Axios' Joann Muller: The Alliance is an ideal partner for Waymo because the automakers are leaders in the deployment of electric vehicle technology, which will go hand in hand with autonomous vehicles. It's an important "toe in the water" for Waymo.
Last chance: Join our bracket challenge for the Women's World Cup, which begins this weekend. Enter your email to get your unique link and refer 1 friend to Login. Both you and your friend will be added to the list of bracket participants.
Today's Smart Brevity count: 1,036 words/ < 4 minute read.
1 big thing: YouTube's kid problem is more than child's play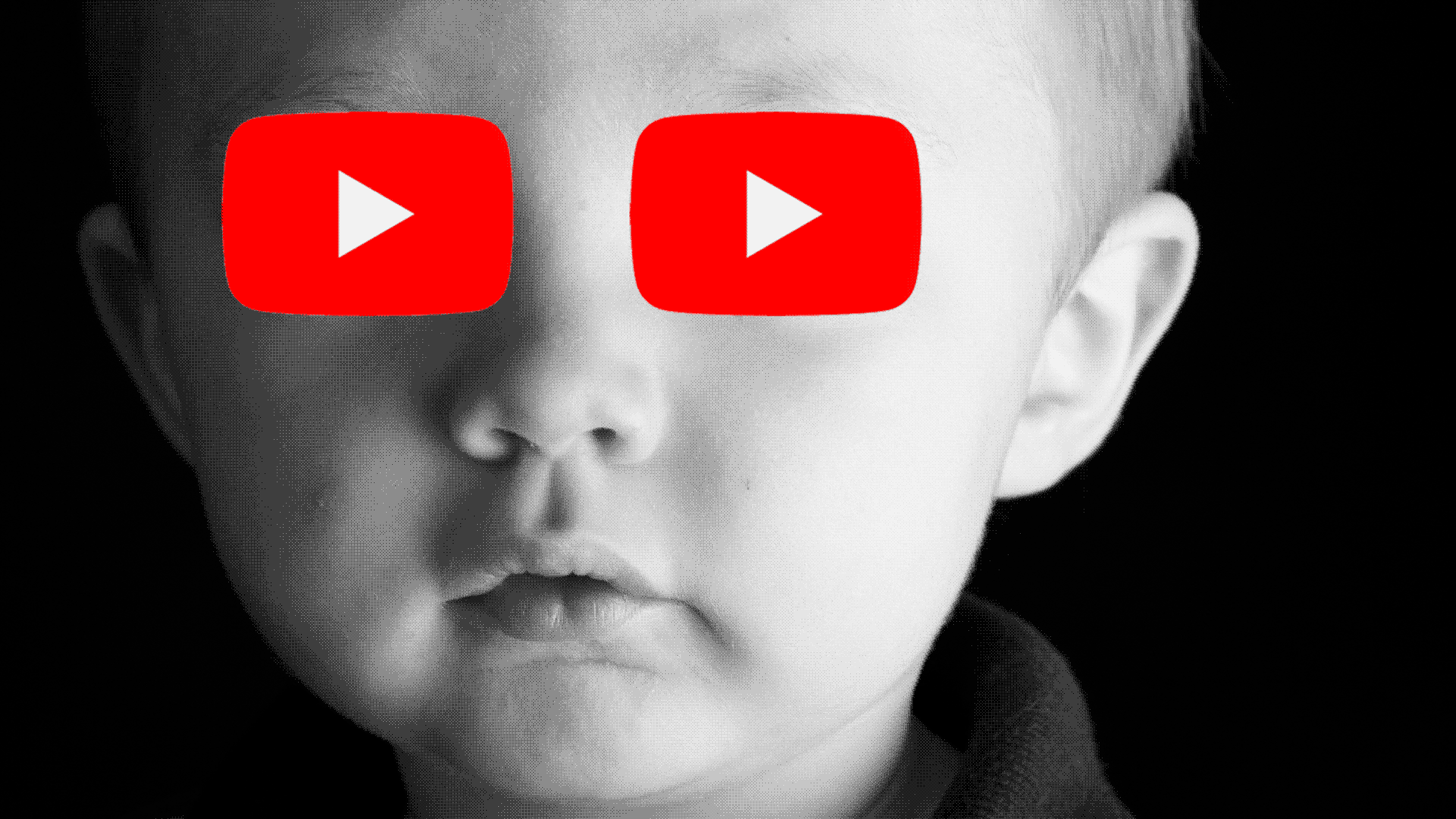 Concern about kids' use of YouTube has long been simmering. It bubbled over yesterday, with reports on a "late stage" FTC inquiry and initiatives within the company to revamp its policies.
Background:
Some critics say YouTube is violating the children's privacy protections of a 1998 law known as the Children's Online Privacy Protection Act, or COPPA.
Others are concerned about what happens when kids watch content on the main YouTube site and what types of adult content they may be exposed to.
Why it matters: YouTube is widely used by kids, and most of their viewing happens on the main site, even though its dedicated YouTube Kids site provides more protections.
Driving the news:
The Wall Street Journal reported that YouTube was considering a range of changes, including the possibility of moving all its child-oriented content out of the main YouTube service and into YouTube Kids.
The Washington Post reported that the FTC is "in the late stages of an investigation into YouTube" for violations of COPPA and other laws governing online services for children.
This follows complaints from a number of public interest groups alleging YouTube failed to live up to COPPA's requirements.
What they're saying: In statements emailed to Axios...
YouTube declined to comment on the FTC inquiry. As for the WSJ report, YouTube said, "We consider lots of ideas for improving YouTube and some remain just that — ideas. Others, we develop and launch, like our restrictions to minors live-streaming or updated hate speech policy."
Sen. Ed Markey (D-Mass.), who asked the FTC about potential violations last year: "It is no secret that kids flock to YouTube every day, but the company has yet to take the necessary steps to protect its youngest users."
EPIC executive director Marc Rotenberg: "EPIC and other consumer advocates have long argued that the data collection practices violate COPPA."
However, Rotenberg notes that there have been multiple news reports in recent months about the FTC being in the "late stages" on important investigations that still haven't surfaced.
The big picture: YouTube's children's policies are just one of many areas of controversy for the company. Other concerns include hate speech, harassment, the promotion of conspiracy theories, and whether its recommendation algorithm pushes users toward extreme content.
Meanwhile:
Axios' Sara Fischer reported last week that advertisers seeking to reach children have been moving away from YouTube amid privacy concerns.
State regulators have also been more active. According to a PwC report, the FTC was generally on its own enforcing protections until 2018. But, the report says, in the last two years "individual state attorney generals (e.g. NY and New Mexico) have initiated separate actions. In parallel, civil class actions have been filed alleging collection of kids' data from apps and games."
The bottom line: Children's issues have a way of winning serious attention and action from politicians and regulators more speedily than those affecting adults.
Our thought bubble: YouTube is unlikely to move all its kids' content into YouTube Kids — as many children turn their noses up at anything labeled "for kids." But YouTube could limit the kinds of advertising that can be attached to children's programming on the main site or take other similar actions.
2. Bypassing traditional IPO, Slack starts trading today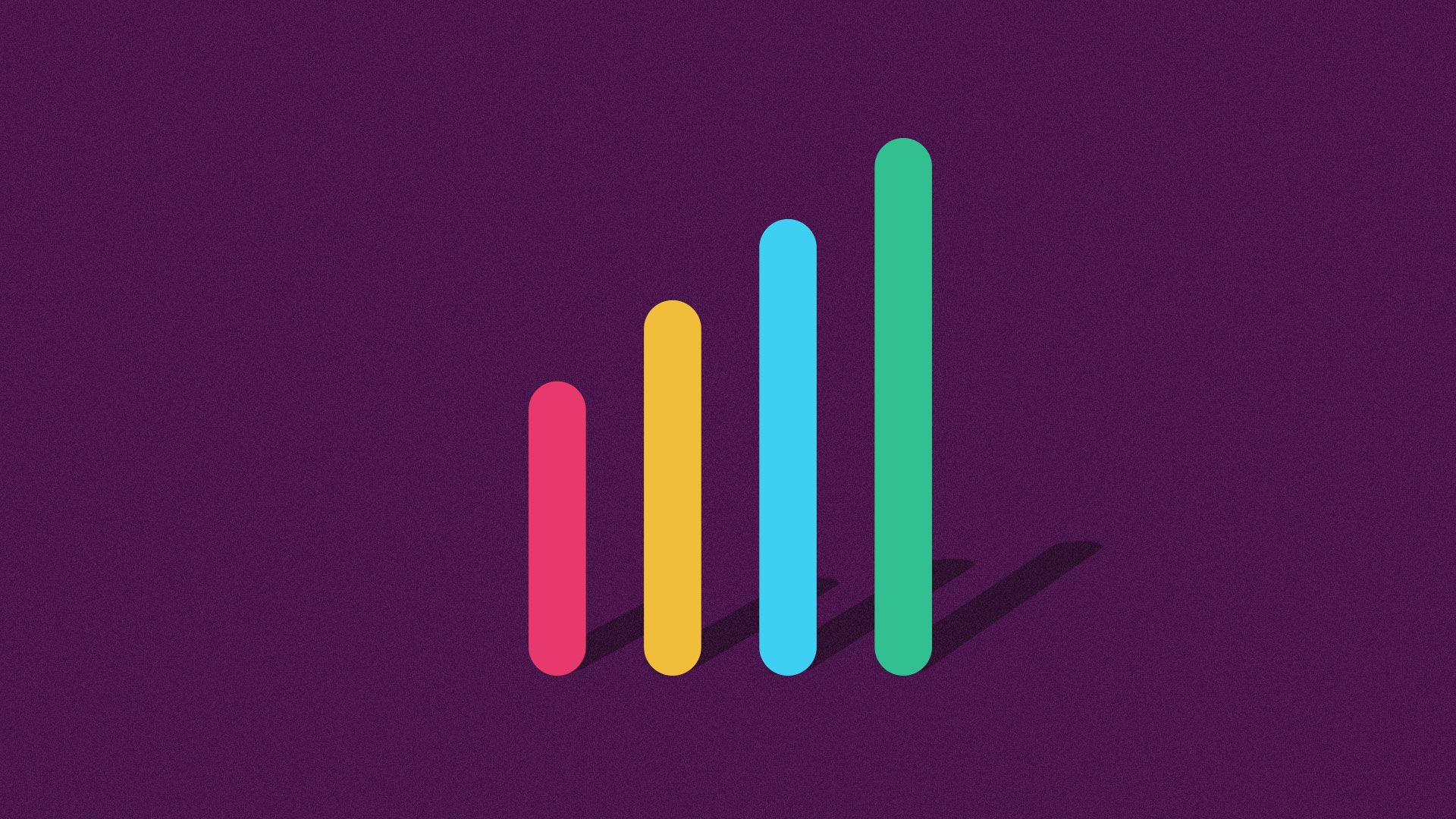 Today is Slack's big day: The provider of workplace messaging tools will go public on the New York Stock Exchange — trading under the symbol "WORK" and joining a stable of unicorn firms that have recently made the jump after many years of gobbling up private capital.
Why it matters: As Axios' Kia Kokalitcheva reports, Slack will be only the second major tech company in recent years to opt for a direct listing instead of the traditional IPO. Unlike Spotify, which blazed that trail a bit more than a year ago, it sells to businesses, not consumers.
What's happening: Slack isn't using underwriters, nor issuing new stock, in the manner of a traditional IPO.
That also means it's not raising new capital — and it doesn't really need to.  
Instead, it's effectively allowing existing stockholders to begin trading their shares on the public markets.
Slack's bankers, advisers, and market maker will figure out an initial price based on trade orders tomorrow — meaning, they will see how much demand there is.
Also, Slack stockholders are not subject to the usual lock-up periods, which means employees, for example, will get to cash out (if they want).
Be smart: Insiders will be watching the volatility of Slack's price. They will want to keep the ride smooth.
Go deeper:
3. Critics view platform bill as new kind of censorship
A new bill aimed at increasing accountability of online platforms has raised concerns that it may create problems worse than the ones it's trying to solve.
Details: The bill, introduced by Sen. Hawley (R-Mo.), would open up platforms like YouTube and Facebook to lawsuits about content they host, unless federal regulators certified that their moderation of content was not "biased against a political party, political candidate, or political viewpoint."
Yes, but: Many people say they don't want to see the government being put in the position of determining which online services are "biased" and which deserve legal protection.
What they're saying:
CCIA President & CEO Ed Black: "Fans of the fictitious '1984' novel would no doubt appreciate the ludicrousness of a so-called anti-censorship bill that would require companies to get government approval to censor nefarious content — or face legal liability. This is an unbelievable disregard for the essence of the First Amendment and attempt to overlay a lens of partisan politics over the communications of millions of Americans."
TechFreedom president Berin Szóka: "Hawley's proposal would revive the Fairness Doctrine, an idea that Republicans have opposed since the Truman administration. For the first time, Internet services would effectively need a license issued by the U.S. government to operate. That would make them utterly dependent upon the goodwill of FTC commissioners, and in turn, the White House."
4. Chart: Stock buybacks vastly outpace R&D spending growth
For all the talk of how tax cuts would boost investment in long-term research and jobs, this chart makes clear that a lot more money is going into stock buybacks, as Axios' Dion Rabouin reports.
5. Take Note
On Tap
Cannes Lions continues in France.
Slack expects to see its stock begin public trading, via the unconventional "direct listing" route (see above).
ICYMI