https://www.axios.com/newsletters/axios-login-03373edb-62e4-410b-95b7-b99b0831c610.html?chunk=0#story0
Review: Galaxy S9 offers a few new tricks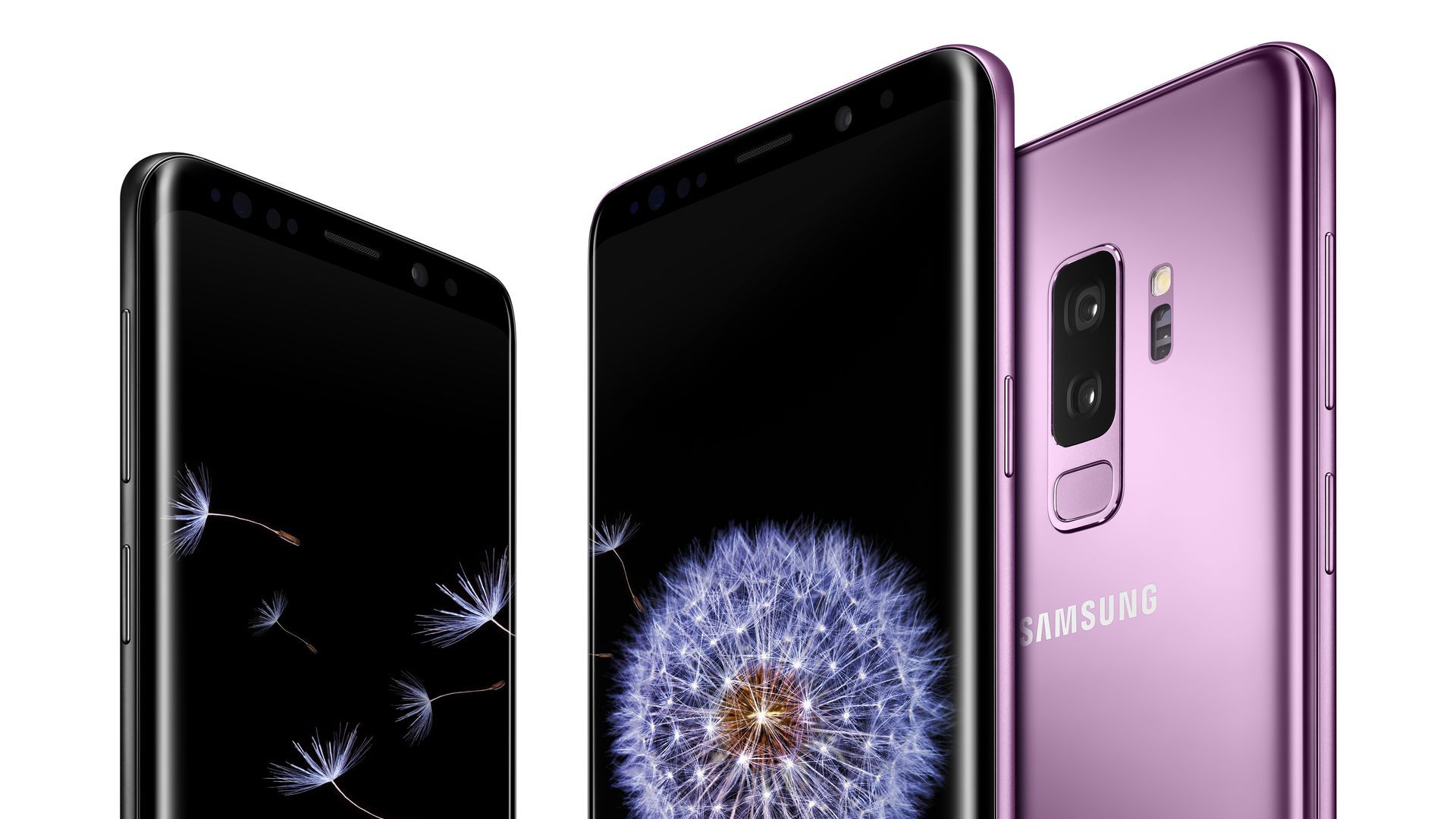 It says a lot that in reviewing the Galaxy S9, I consistently had to flip the device over to make sure I had this year's model and not last year's S8. But that's largely by design — last year's model was a hit and it's still probably the best looking smartphone on the market.
The details: With the Galaxy S9, Samsung decided to focus on subtle refinements, mostly centered on camera features. There's more in my full review (as well as this video), but here are three things that are new this year:
Super slow-mo — The Galaxy S9 can capture footage at an impressive 960-frames-per-second and stretch the resulting video out to dramatic proportions. Samsung's pitch is that even everyday moments look cool at that speed and they're right. That said, unlike the iPhone's slo-mo which can be adjusted at will, you have to choose beforehand which moment will be slowed down. And, as with any super-high-frame-rate video, you need more light.
AR emoji — It's not the same as the iPhone X's Animoji, and has some appeal. Both are party tricks, but Apple's is probably the more compelling one. Samsung's approach lets you create emojis of yourself, but the resulting videos aren't nearly as well synchronized as those on the iPhone.
Improved fingerprint reader and face recognition — Samsung listened to critics on this one and it pays off — the fingerprint reader is better positioned (it's now below the rear camera) and the face recognition is easier to use.
The bottom line: If you liked the S8, you'll like the S9. Like its predecessor, the S9 is beautiful and powerful, but there may not be enough there to merit upgrading. The same goes for the larger-screen S9+.
P.S. I didn't get to try out my favorite option on the S9 — the lilac purple color option — but having seen one, I can tell you that would be my pick. It's nice to see phones with options beyond black, grey and white.
https://www.axios.com/newsletters/axios-login-03373edb-62e4-410b-95b7-b99b0831c610.html?chunk=1#story1
Silicon Valley snickers as Alexa laughs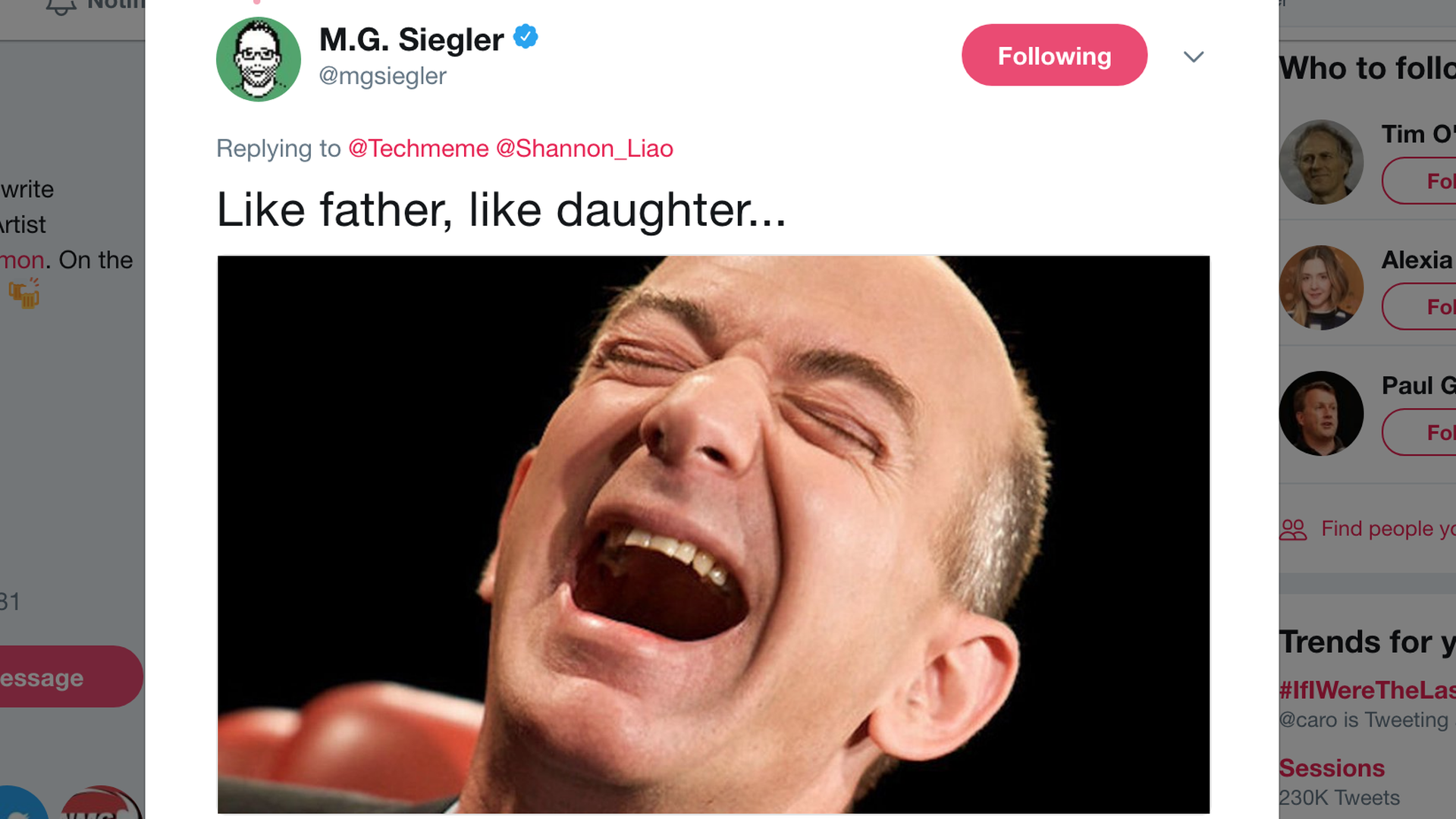 Reports that Amazon's Alexa was having a spate of the giggles had lots of people joking that perhaps the singularity isn't quite upon us.
Here were a few of my favorite takes:
Social Capital's Ashley Meyer: "I love how the humans just assume it's 'random' laughter."
CNBC tech reporter Ari Levy: "Any way I can program Alexa to laugh any time my kid asks for the frozen soundtrack?"
And the best of all, Jimmy Kimmel who went straight to the source, in this "interview" with Alexa. It's worth watching the minute-and-a-half video.
Amazon's response:
"In rare circumstances, Alexa can mistakenly hear the phrase 'Alexa, laugh.'"
"We are changing that phrase to be Alexa, can you laugh?" which is less likely to have false positives, and we are disabling the short utterance "Alexa, laugh."
We are also changing Alexa's response from simply laughter to "Sure, I can laugh" followed by laughter.
One fun thing: None other than Elon Musk expressed relief at a resolution to this serious issue. He tweeted:
"Every time Alexa laughs, an angel dies, so thank goodness …"
One not-so-fun thing: Separately, Oculus Rift owners were less amused with a glitch affecting the virtual reality headsets. An expired security certificate meant that none of the devices were working on Wednesday and had the company scrambling to find a fix. They announced this morning they found a fix.
https://www.axios.com/newsletters/axios-login-03373edb-62e4-410b-95b7-b99b0831c610.html?chunk=2#story2
Eaze considers expanding cannabis delivery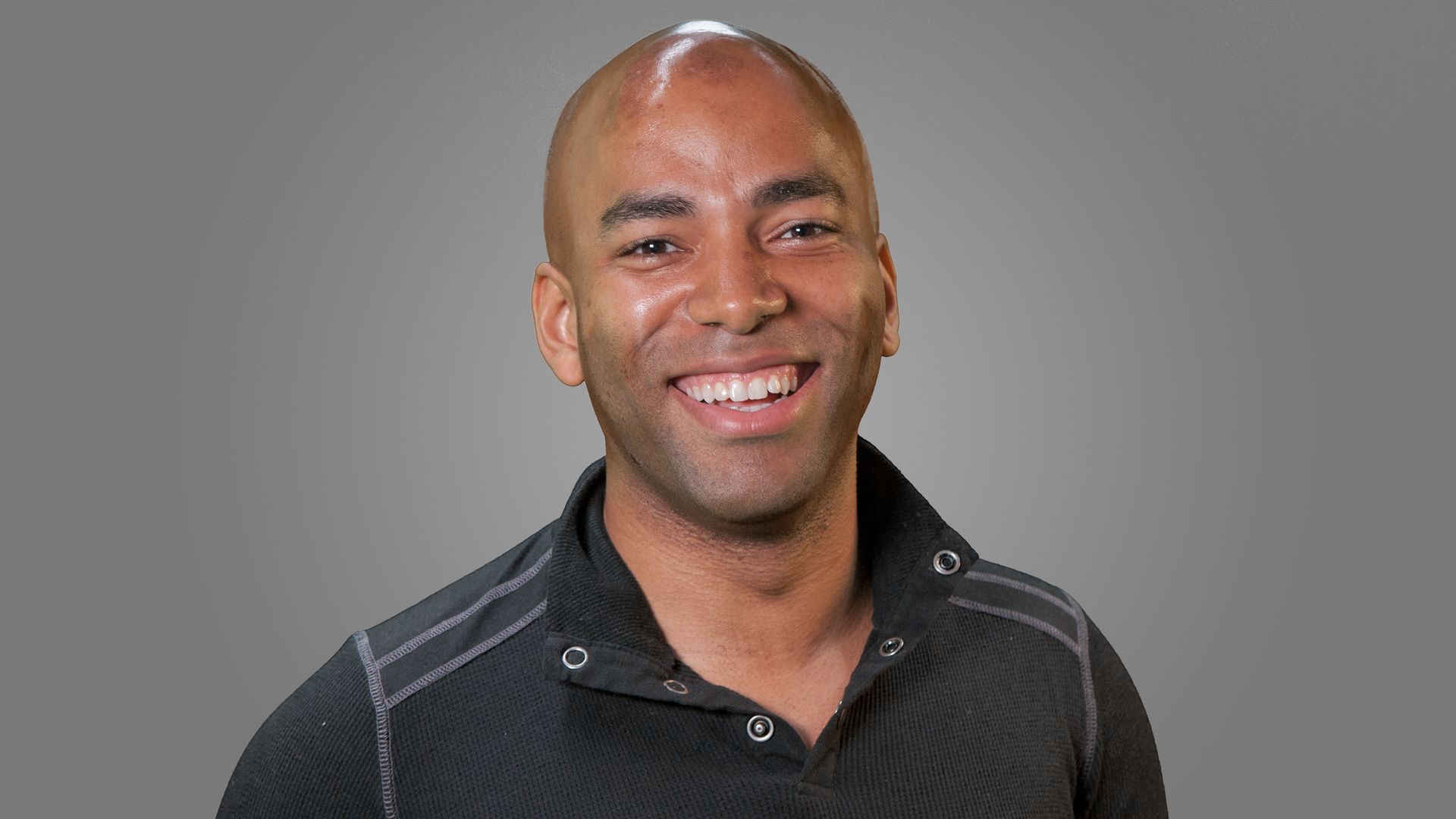 Eaze, often called "Uber for Pot," has added 10 people to its policy team in the last month as it eyes expanding its marijuana delivery service beyond California. Its latest hire, Laurent Crenshaw, was just hired from Yelp.
Why it matters: The move comes as many states have legalized either medical or recreational cannabis use, but also amid mixed signals from the federal government.
Crenshaw will be senior director of policy and responsible for overseeing efforts on the East Coast and with the federal government. While Eaze is looking to expand beyond California, no time frame has been set.
https://www.axios.com/newsletters/axios-login-03373edb-62e4-410b-95b7-b99b0831c610.html?chunk=3#story3
Hillary campaign manager: New bills wouldn't have halted mess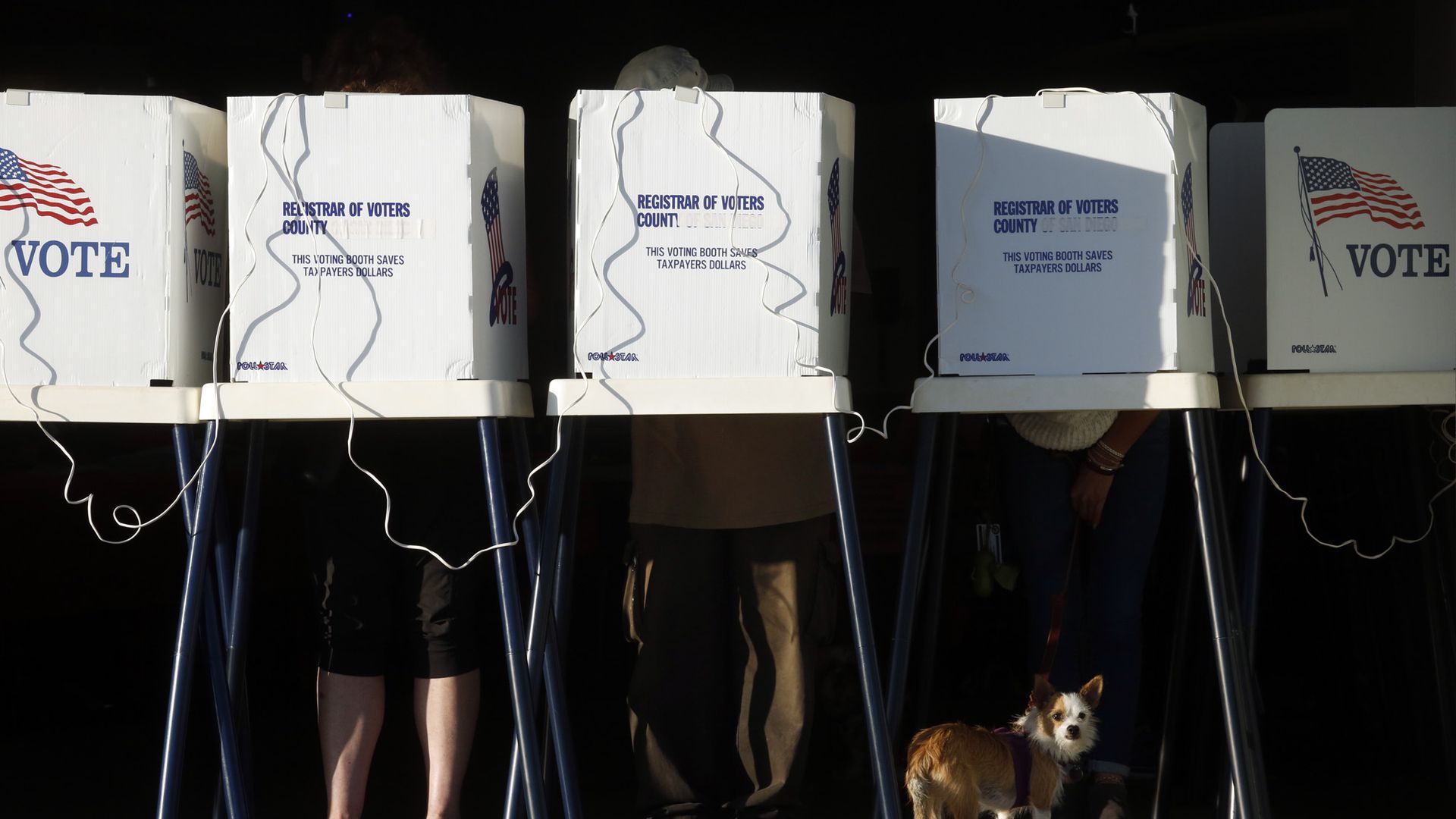 Hillary Clinton's former campaign manager says the current focus on improving voting machine cybersecurity would not have prevented the last election's mess. Instead, Robby Mook said, the major culprit was hacking campaign personnel and political parties.
Why it matters: Mook saw first-hand the damage caused by the election hacking during Clinton's presidential campaign, and he is now part of Harvard's new Defending Digital Democracy Project on election security. He believes that securing voting machines is important, but cannot be the end of the election security conversation.
Go deeper: Axios' Joe Uchill has more here.
https://www.axios.com/newsletters/axios-login-03373edb-62e4-410b-95b7-b99b0831c610.html?chunk=4#story4
Next social media hearings likely on gun violence
The video game industry's meeting with the White House today may not be the last time that tech is probed over its potential role in promoting gun violence. Axios' David McCabe reports that Republican Sen. Lindsey Graham would like to query social media companies over the way they handle threats of gun violence, including against schools.
Industry response: As for the video game industry, they vehemently deny any link between their products and gun violence.
"Video games are plainly not the issue: entertainment is distributed and consumed globally, but the US has an exponentially higher level of gun violence than any other nation."
— Dan Hewitt, spokesperson of the Entertainment Software Association
https://www.axios.com/newsletters/axios-login-03373edb-62e4-410b-95b7-b99b0831c610.html?chunk=5#story5
Take Note
On Tap
Trading Places
ICYMI
https://www.axios.com/newsletters/axios-login-03373edb-62e4-410b-95b7-b99b0831c610.html?chunk=6#story6