The last issue of the week, this is.
https://www.axios.com/newsletters/axios-login-00b114f4-0962-464c-8d5e-f0db689bc8cc.html?chunk=0#story0
Tech companies look to cash in on Star Wars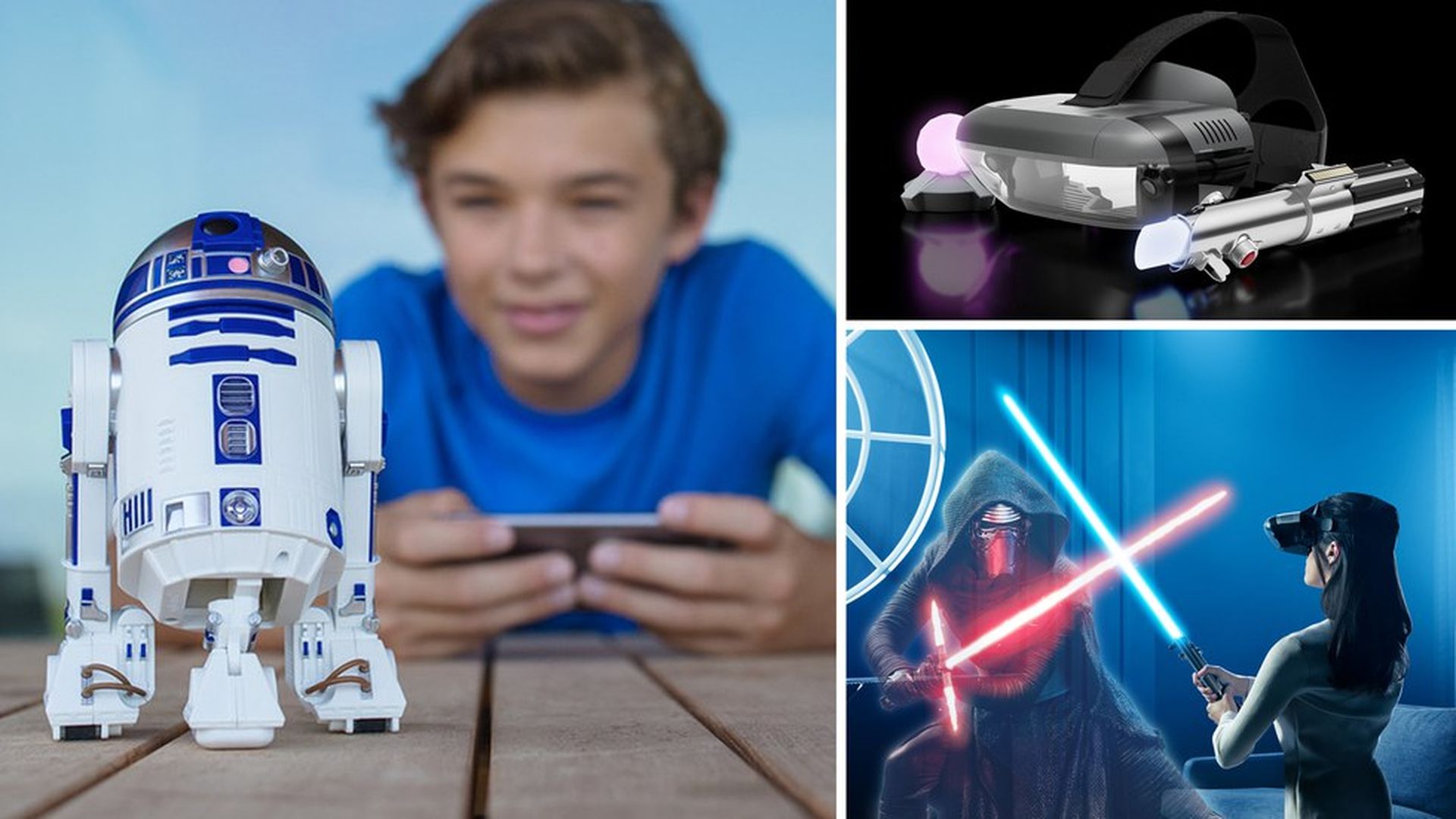 When it comes to making tech products take off, some companies are learning the secret: Use the Force.
The latest: Littlebits, which makes educational products that teach kids the basics of electronics, is the latest company to tie its star to the legendary film series. The company on Thursday introduced a $99 kit that lets people build their own working R2-D2. Star Wars heroine Rey helps guide builders through the process via a smartphone app and a distinctly R2-D2 sound plays as the droid comes to life for the first time.
The debut came alongside a number of other new Star Wars products, including new drones and an augmented reality light saber and headset from Lenovo.
Littlebits is following the path taken by Sphero. That startup began as the maker of a quirky smartphone-controlled ball, but really saw its fortunes take off when it struck a deal to turn its ball into a BB-8 droid.
Sphero also announced new Star Wars models Thursday, including its own take on R2-D2 as well as the latest Star Wars droid, the BB-9E.
My thought bubble: Bringing tech products into the Star Wars world makes them instantly more appealing and compelling to a large segment of kids and adults alike. And, while Star Wars branding is a huge boost to tech products, it also gives Disney a new category to grow its revenue and make that gigantic Lucasfilm purchase pay off.
Read more here for on branding and to check out the new line of Star Wars tech toys.
https://www.axios.com/newsletters/axios-login-00b114f4-0962-464c-8d5e-f0db689bc8cc.html?chunk=1#story1
How drones are being used in the wake of Harvey
It's long been expected that one of the major uses for commercial drones would be to assist with disaster recovery. In the wake of Hurricane Harvey, that theory is starting to prove itself out, Kim reports.
Initial blockage: The role of drones was limited in the initial aftermath of the hurricane as the Federal Aviation Administration enforced a no-fly zone (officially a temporary flight restriction) to ensure that drones didn't interfere with manned helicopters doing search-and-rescue.
Current status: In small ways already, and more so in the coming days, commercial drones will play a key role in the Hurricane recovery effort, especially in helping assess damage and going into places where it is expensive or unsafe to send people. As of Thursday, the FAA said it has authorized 43 drone operators who are supporting the response or covering it as part of the media.
Some of the ways drones are being used:
AT&T is using drones to inspect cell towers for damage near Corpus Christi. Drones can provide a more detailed view of the sites than human cell tower climbers, and it can inspect more towers in less time, freeing up workers to make the most urgent repairs. The company told Axios it has deployed 46 drones so far, and has an additional 58 drones on standby.
Allstate Insurance will fly hundreds of drone missions a day to inspect property in what is probably is largest-scale use of the technology, as will USAA and Farmers Insurance, according to the San Antonio Express-News.
DroneDeploy, which makes software for drones to capture images while flying, plans to publicly share data collected by drones in the areas affected by Harvey so the community and rescue operations can zoom into 3-D maps to see around buildings and bayous and under trees, CEO Mike Winn told Axios. He estimates drones can work six times faster than humans trying to reach the scene.
The FAA has authorized oil and energy companies to look for damage to their facilities, fuel tanks, power lines, and other parts of the local power grid.
https://www.axios.com/newsletters/axios-login-00b114f4-0962-464c-8d5e-f0db689bc8cc.html?chunk=2#story2
Profile: Tejada works to help solve tech's diversity problem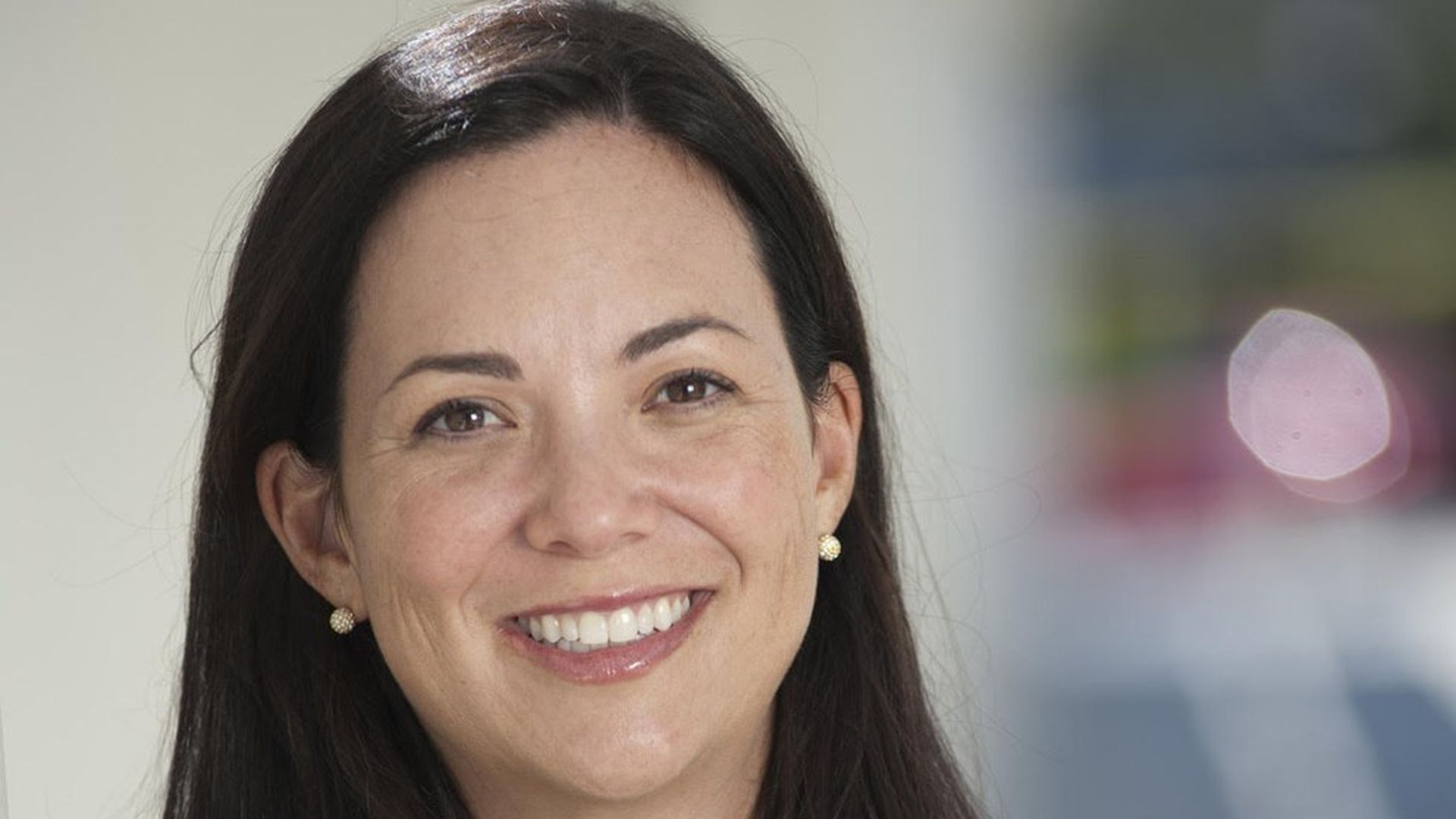 PagerDuty CEO Jennifer Tejada doesn't want to talk about the tech industry's diversity problem. She wants to do something about it.
Her backstory: When she started out in tech 25 years ago, Tejada was used to being the only woman on a team or on a sales call, and didn't think of it as unusual. More recently, though, she said she has come to understand that it doesn't have to be that way and she can play a role in changing the environment for women at her company and beyond.
"I would like to try and reduce some of the fear, angst, whining... some of the negativity," Tejada told Login.
How she will do it: Tejada has organized a group of about 65 tech executives to gather in San Francisco on Tuesday to compare notes on what types of concrete actions work and see if they can be implemented more widely. Tejada said she would like to see more companies in Silicon Valley tackle their diversity problems head-on, just as they would any other issue.
"It's not any different than any complex business problem that as a business leader we are facing and solving for," she said.
Note: It's not just for women. A third to a quarter of the invite-only crowd will be men.
"White male sponsorship is really important in this industry and I think it's OK to be up front about that," Tejada said. "They're not perfect. They don't always get it right. Neither do I. I'm sure I say offensive things all the time."
The best part: The name of the bar where the event is taking place. "It's not lost on me we are discussing diversity and inclusion at a place called the Dirty Habit."
https://www.axios.com/newsletters/axios-login-00b114f4-0962-464c-8d5e-f0db689bc8cc.html?chunk=3#story3
Take note
On tap: The IFA trade show formally kicks off in Berlin, though most of the main product introductions have taken place in last 48 hours.
Trading places: Firefox co-founder Blake Ross is joining Uber, though not on a full-time basis, as Kia reported on Thursday...Tom Calderone, the head of original video and podcasts for Spotify, is leaving the company, Bloomberg reported.
ICYMI: Check out Kia's story on which universities produce the most startup founders...Apple scheduled its iPhone launch event for Sept. 12 to take place at its new "spaceship" headquarters in Cupertino...Microsoft, Uber, Facebook, and others came out strongly in favor of maintaining DACA, the program that protects immigrants who came to the U.S. as children...As mentioned, there have been a ton of product introductions at IFA, with The Verge and CNET reporting on: the V30 phone from LG, camera-centric phones from Sony, the dual-camera Moto X4 from Lenovo, and more.
https://www.axios.com/newsletters/axios-login-00b114f4-0962-464c-8d5e-f0db689bc8cc.html?chunk=4#story4
After you Login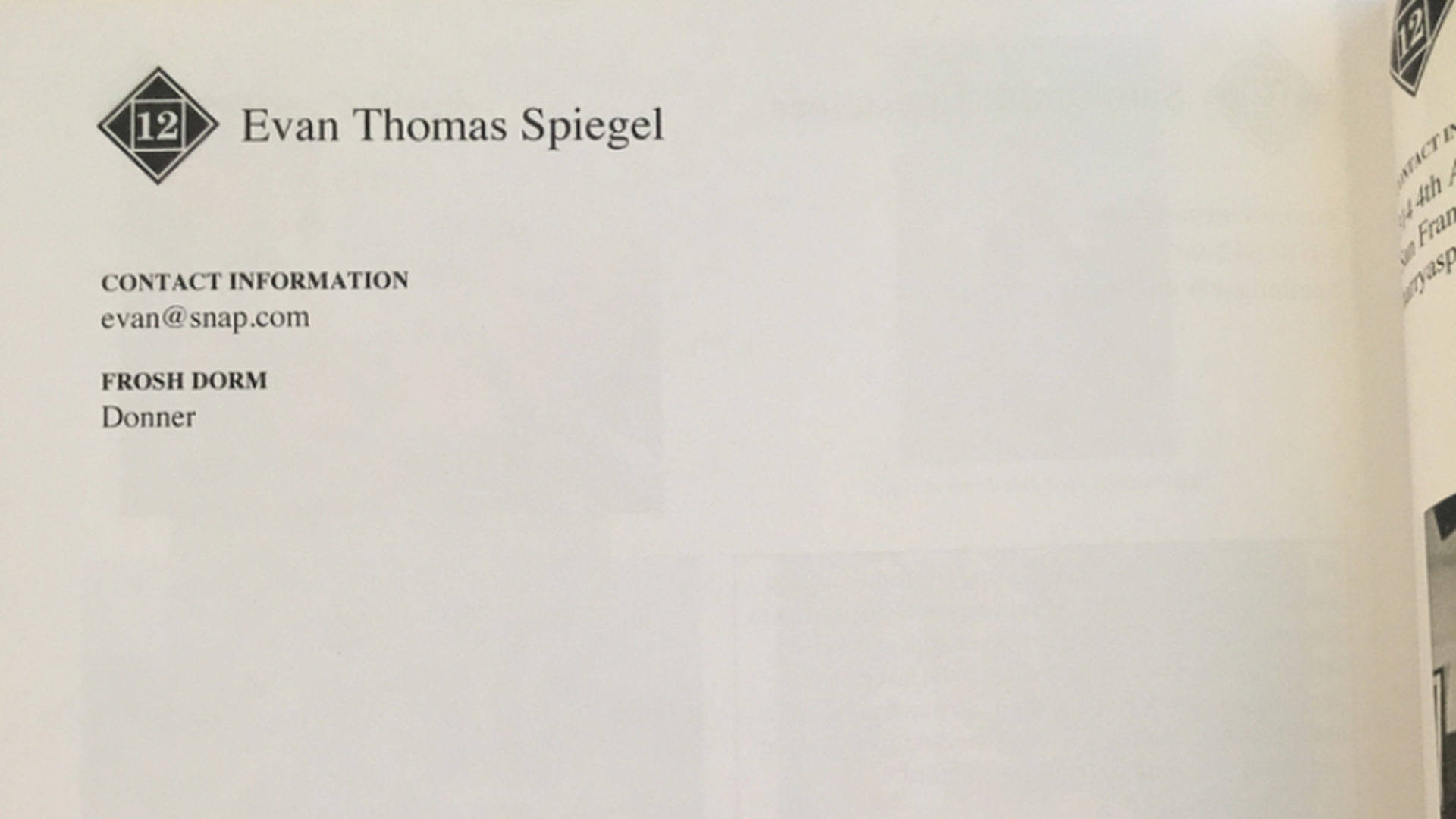 For its five year reunion, members of the Stanford class of 2012 got to submit a page on what they are up to now. The above is the contribution from Snapchat founder Evan Spiegel (and no, he didn't just forget. To get a page at all, you had to submit something.)
At least now you know his middle name and how to reach him.