Axios Latino
September 01, 2022
Hi!
We have a huge favor to ask of you: For a future story, can you send us a quick note about whether you use an accent in your surname and — this part is very important — why or why not? Reply to this email.
OK, let's do this!
Puede leer la versión en español aquí.
This newsletter, edited by Astrid Galván and Laurin-Whitney Gottbrath, is 1,291 words, a 5-minute read.
1 big thing: Chile's constitutional referendum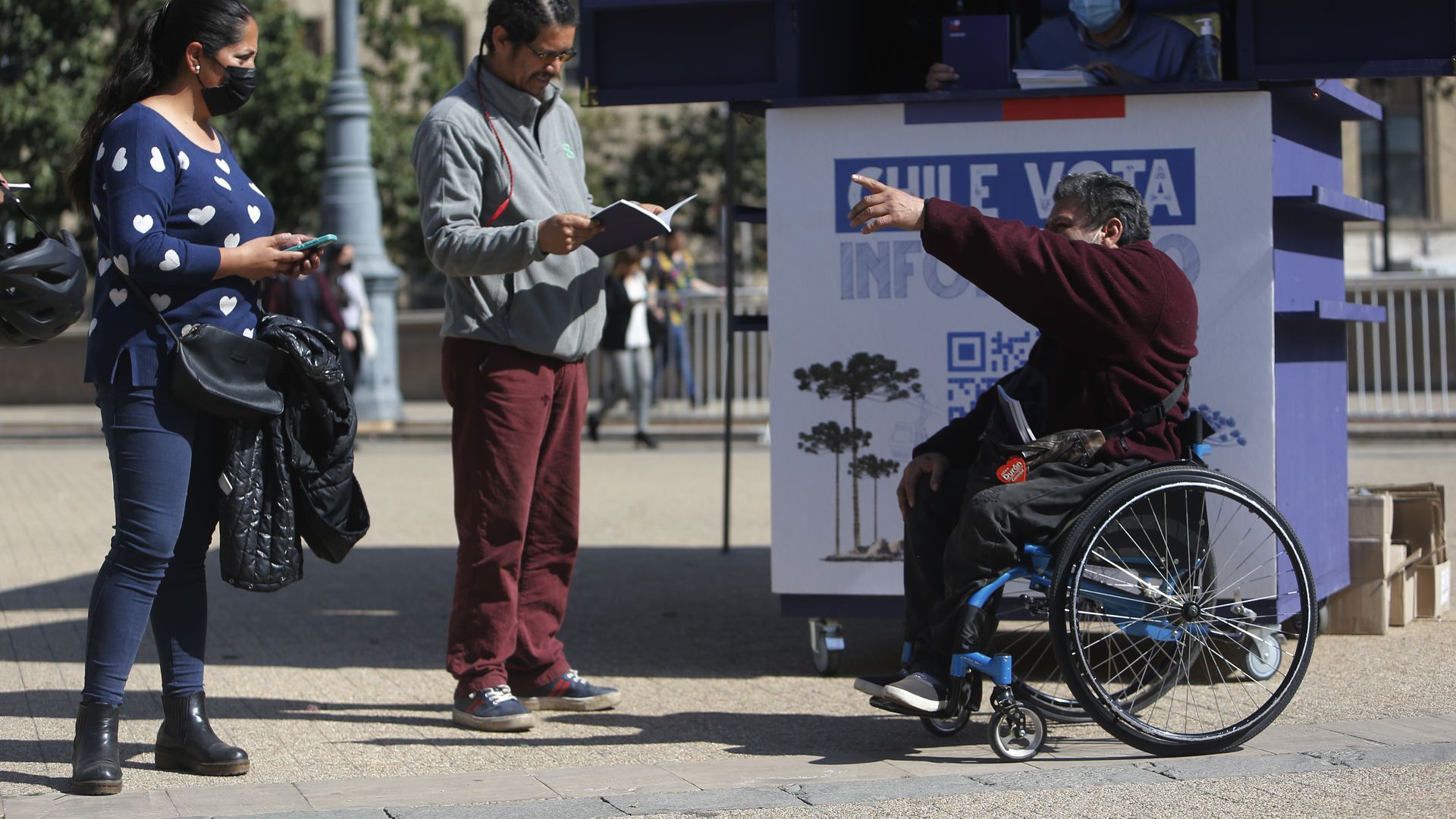 Chileans once broadly supported the idea of a new constitution, but the one going to a referendum this Sunday faces an uphill battle after a misinformation campaign sowed confusion about it, experts say.
Why it matters: The new constitutional proposal, which tackles climate change and social issues like abortion, is an experiment unlike any in the recent history of the Americas, Marina writes. But polls show diminishing support.
It was drafted mostly by non-politicians and independents elected to a special assembly that had a 50-50 gender split and representation from Indigenous communities.
The big picture : The draft, championed by leftist President Gabriel Boric, the youngest president in Chilean history, would make Chile the first nation in the hemisphere to enshrine abortion rights in its constitution.
State of play: The latest polls show 46% will vote to reject and 37% to approve the new constitution, while 17% remain undecided.
Misinformation may have played a big part in the diminished support for the proposal, experts say.
At the same time, economic stresses as inflation runs rampant have tempered the idea of revamping health and pension systems, despite economists saying the new constitution would be beneficial overall, experts tell Axios Latino.
It's unclear what happens next if the draft is rejected.
If it's approved, Boric's government has said Congress will amend some of the more vague and controversial parts of the constitution.
What they're saying: "I fear that (a vote against the draft) will be a barrier that could be like putting a tight lid on a pot, and the general unrest that led us here will boil over," says Verónica Undurraga,  a constitutional expert and a law professor at Universidad Adolfo Ibáñez. Approval "at least creates channels to manage these changes."
Undurraga added that most details on how to implement the new social rights and other provisions "are left to Congress to legislate on later. So the constitution is just a first step."
2. Latino may help Dems keep House majority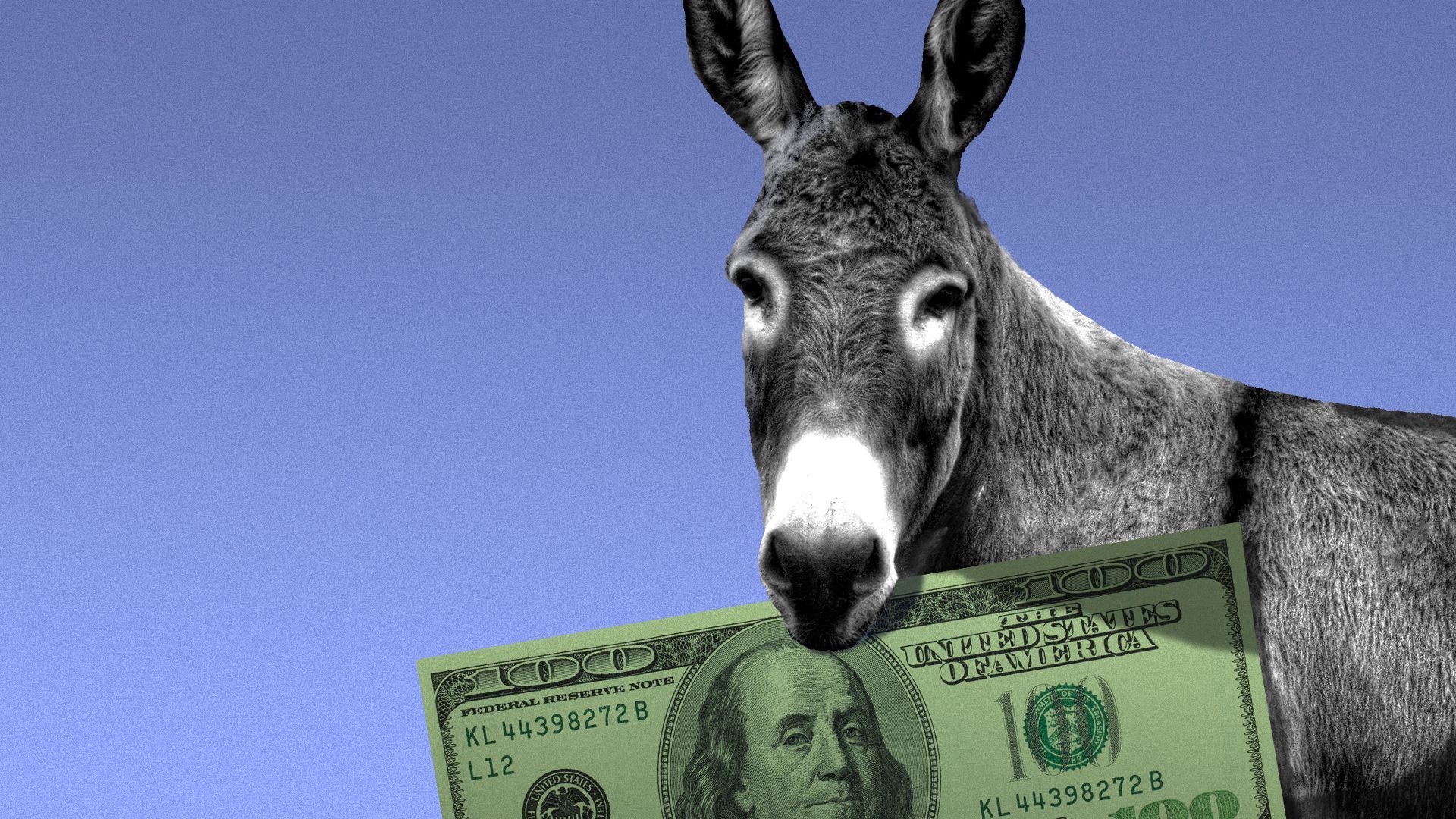 Spending is ramping up for one of the closest U.S. House of Representatives races, a California contest that pits a Republican incumbent against a Hispanic Democratic challenger, Axios' Alexi McCammond writes.
Why it matters: Republican Rep. David Valadao's seat it one of a handful of contests that could decide which party controls Congress.
The Cook Political Report with Amy Walter lists California's 22nd District as a GOP toss-up.
Driving the news: Bold PAC, the Congressional Hispanic Caucus' campaign arm, is launching a $250,000 digital ad campaign supporting Democratic nominee Rudy Salas against Valadao in California's 22nd district. Salas has served in the California Assembly for five terms.
The digital ad — which focuses on health care and capping insulin costs — will run through Election Day in November.
House Majority PAC, the Democrats' outside group that supports congressional candidates, announced Monday an additional investment of over $300,000 for TV ads supporting Salas. They'd previously booked over $3 million in ad reservations for this race.
During the primary, the Democratic Congressional Campaign Committee placed attack ads against Valadao over things like health care.
What they're saying: "This is a hefty investment and the choice of this district, which is crucial to Democrats holding onto the House, shows that Bold PAC will continue to be a key player in the midterm elections," Victoria McGroary, Bold PAC executive director, told Axios.
The other side: A Republicans super PAC, the Congressional Leadership Fund, has booked $3 million in ad reservations in the fall to help Valadao.
3. Latinos take over Aspen
A group of Latino activists, actors and intellectuals have launched a new Aspen Ideas-like festival aimed discussing the state of Latinos, Russell writes from Aspen.
Why it matters: Hispanic groups organize many annual conventions and conferences, but the new Raizado Festival seeks to mirror the influential Aspen Ideas with diverse discussions.
Details: The Latinx House is holding its inaugural Raizado Festival this week and announced Wednesday that it is committed to holding the event for at least 10 years.
The Latinx House co-founder Monica Ramírez told reporters that organizers want to return to Aspen because it has been a crucial place for the exchange of ideas.
The move comes after some advocates complained that the annual Aspen Ideas gathering organized by the Aspen Institute isn't diverse enough.
Yes, but: The first Raizado Festival this week featured many speakers from left-leaning advocacy groups and few voices from Latino conservative groups.
Ramírez said the festival will be welcoming to all voices and it will evolve.
4. Uvalde goes back to school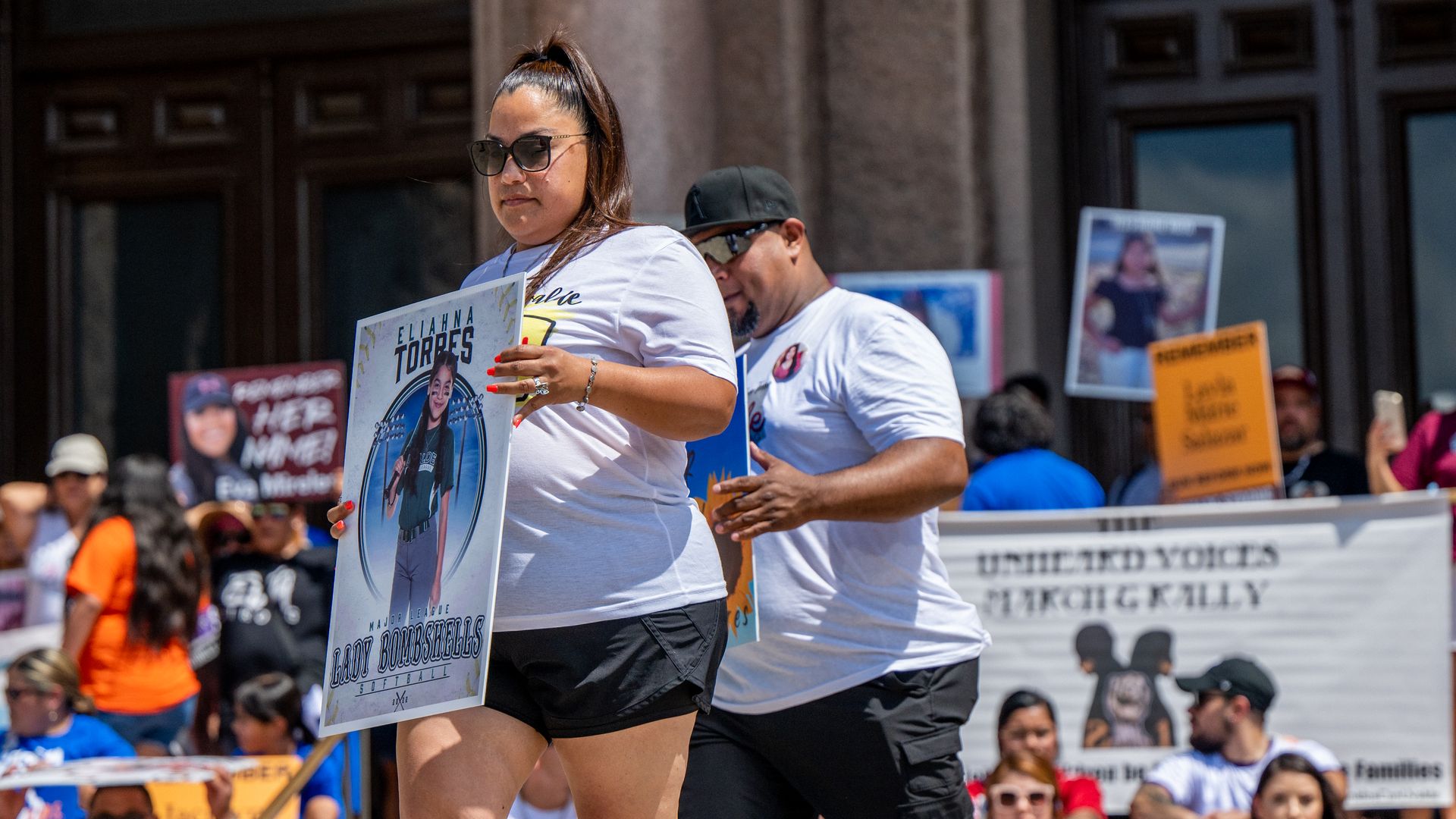 Uvalde students go back to school next week as parents continue to push for accountability after the mass shooting that left 19 students and their two teachers dead, Astrid writes.
The big picture: Robb Elementary School students won't be returning to the campus where the shooting occurred, but the new school year will nonetheless be emotionally fraught for them and and their parents. Here's a couple of good things people are doing to help:
San Antonio's KSAT is collecting messages of hope to deliver to students on Tuesday, the first day of school.
A nonprofit donated 800 free bikes to every kid affected by the shooting. The giveaway included locks, helmets, inner tubes and teddy bears.
And here's what else is happening:
Parents at a school board meeting on Monday criticized the district's new safety plan, The Texas Tribune reports.
Parents and family members also expressed outrage Monday when they learned officers involved in the failed response to the shooting will be on duty when classes resume, ABC News reports.
The Associated Press and other news organizations this week filed a lawsuit against Uvalde officials who have refused for months to publicly release records related to the shooting.
5. Stories we're watching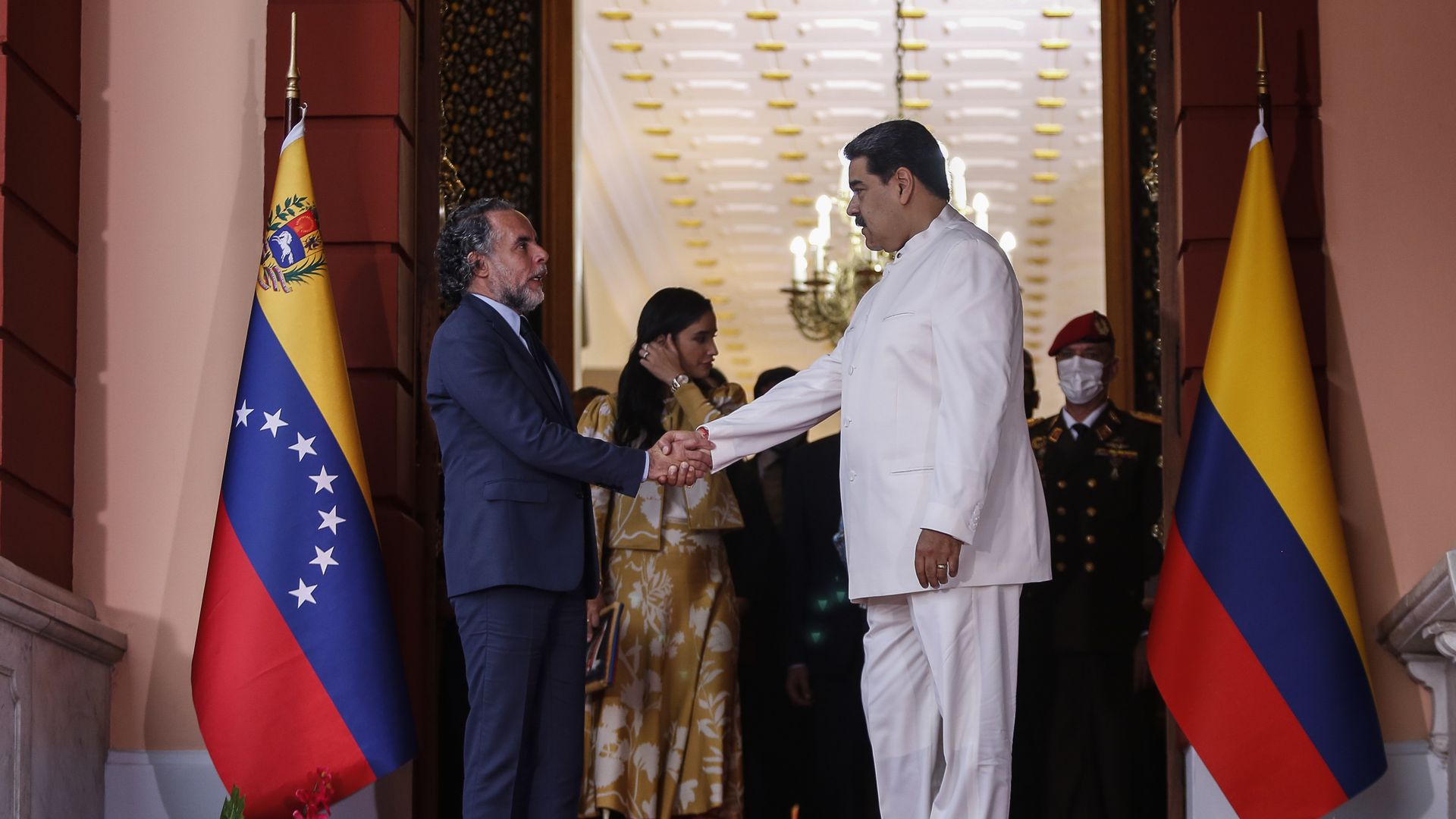 1. The presidents of Colombia and Venezuela are set to meet next month for the first time since 2019, when the neighboring countries ended their diplomatic relations.
Incoming President Gustavo Petro, the first leftist leader of Colombia, reestablished relations this week. He's promised to reopen the borders to ease travel and better regulate migration.
The previous Colombian government broke with Venezuelan President Nicolás Maduro in 2019, recognizing opposition leader Juan Guaidó as president instead.
Over 2 million Venezuelans have fled to Colombia in the past decade as hunger and inflation rose to some of the highest levels worldwide.
2. Brazilian President Jair Bolsonaro is facing new accusations of corruption after an investigation found that his family had purchased over 50 homes in cash.
Bolsonaro came to power promising to fight corruption, though he has faced several allegations of embezzlement, which he denies.
He is running for reelection Oct. 2 against the former leftist president Luiz Inácio Lula da Silva, who has been leading in the polls.
6. 🪅 Pachanga: Lisa Alvarado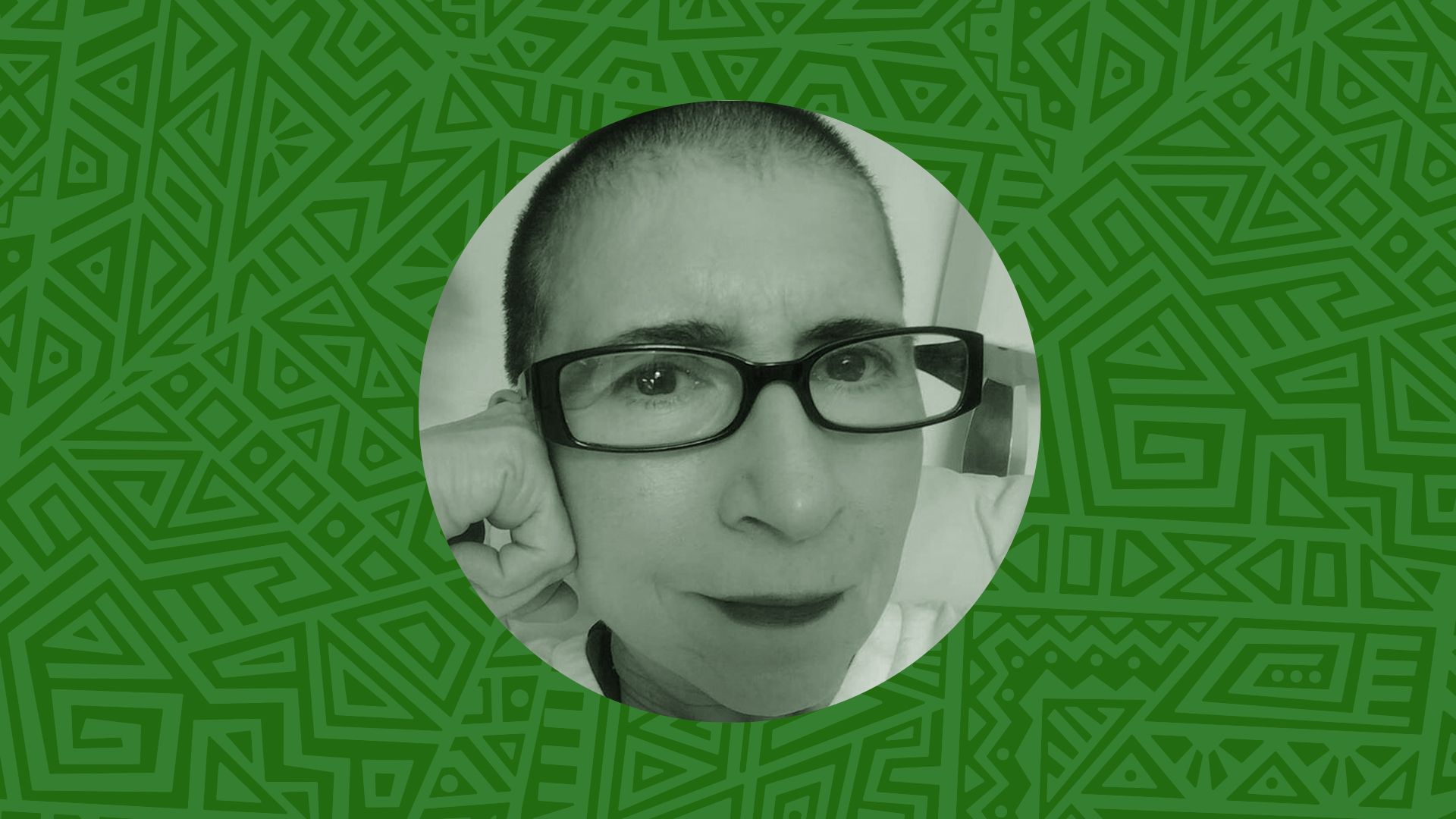 Let's give a round of applause to Lisa Alvarado, a poet, novelist and literary critic whose one-woman show, "The Housekeeper's Diary," ran for three years in Chicago and Washington, and in New England.
Lisa, a lifelong Chicagoan who lives in New Mexico, also founded the first press in the U.S. dedicated to publishing women of color.
Her résumé is honestly something out of this world. Congrats on your many achievements, Lisa!
Thanks for joining us! See ya Tuesday.