Axios Latino
August 12, 2021
¡Muy buen jueves! Today we discuss hemispheric protests, restored Aztec works and trailblazing chefs.
Send us any feedback (quejas, sugerencias, chismes) by replying to this email. And if you are not already subscribed, sign up here. Read the Spanish version here.
This week's newsletter — edited by Michele Salcedo — is 1,401 words, about a 5.5-minute read.
1 big thing: Black Lives Matter echoes in Brazil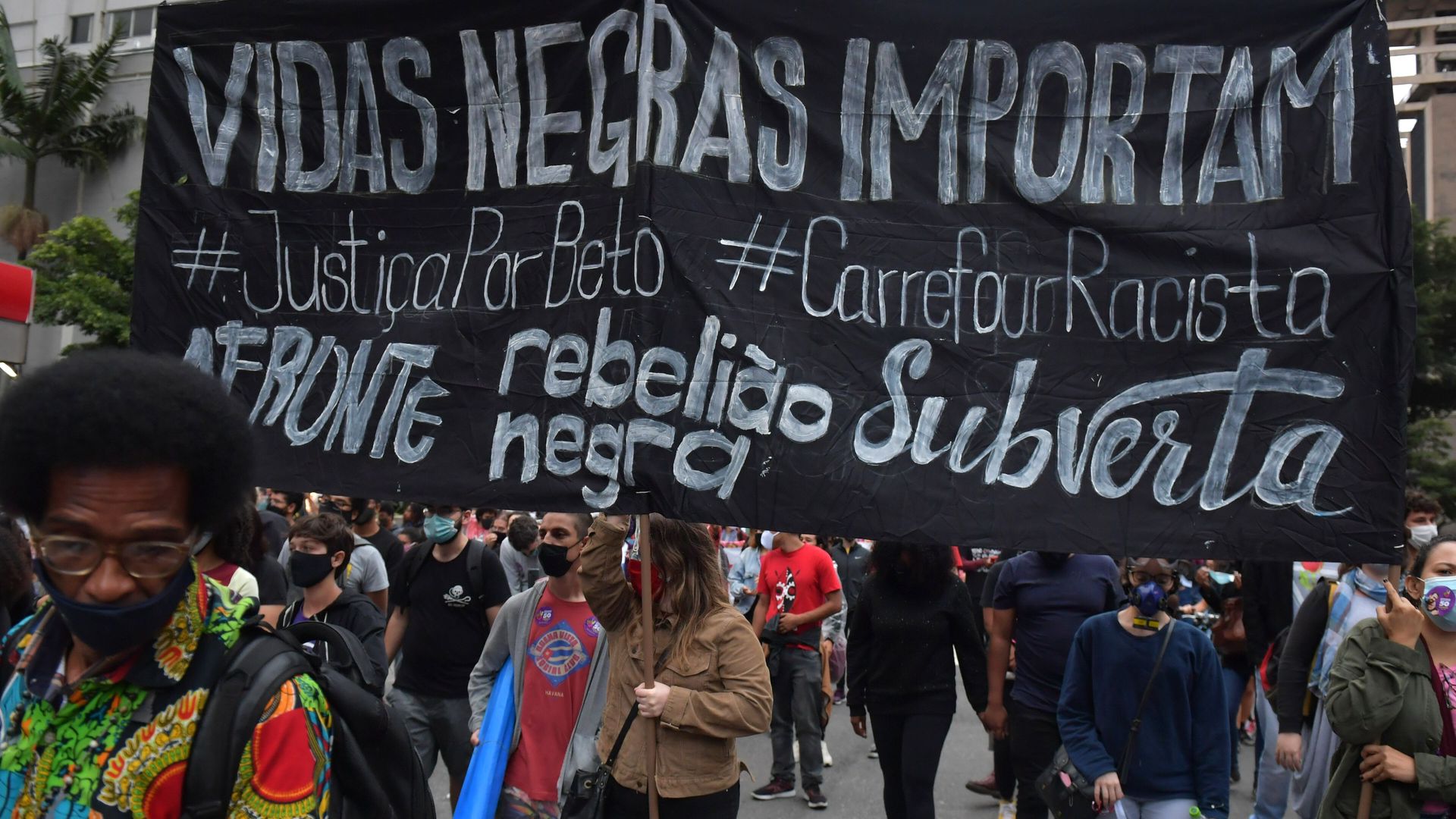 Black Lives Matter demonstrations have been popping up from Brazil to Mexico, while movements in Latin America and the Caribbean have shaped political activism in the U.S., Axios' Oriana González and Russell Contreras report.
Why it matters: The extent to which slogans and movements transcend borders and languages across the Americas has rarely been acknowledged.
In the biggest Brazilian cities, between 60% and 75% of people killed by the police since 2017 were Black. The mass anti-racism protests sparked by George Floyd's murder by a Minneapolis police officer in 2020 quickly spread from the U.S. to São Paulo and Rio de Janeiro.
In Colombia, where 10% of the people self-identify as Black and Afro-descendant, the biggest protest against racism and violence against Black Colombians had been a strike in Buenaventura, a small coastal city, in 2017.
Then last year Black Lives Matter protests erupted in the capital, Bogotá, with thousands of people demanding justice after Anderson Arboleda, a young Black man, died from a police beating.
Inspiration goes both ways, as activists in Latin America have influenced movements in the U.S.
Some Black Lives Matter protesters last summer used the phrase "They tried to bury us. They didn't know we were seeds."
It's a saying popularized in Mexico during marches demanding the authorities search for and find 43 mostly Indigenous students from the Ayotzinapa Rural Teachers' College, who were last seen being forced into police vehicles in September 2014.
The saying "¡El pueblo unido jamás será vencido!" from a 1970s Chilean song has also been adapted into many languages and continues to be used in protests around the world, including during the anti-racism protests in the U.S.
2. The upcoming political battle for Latinos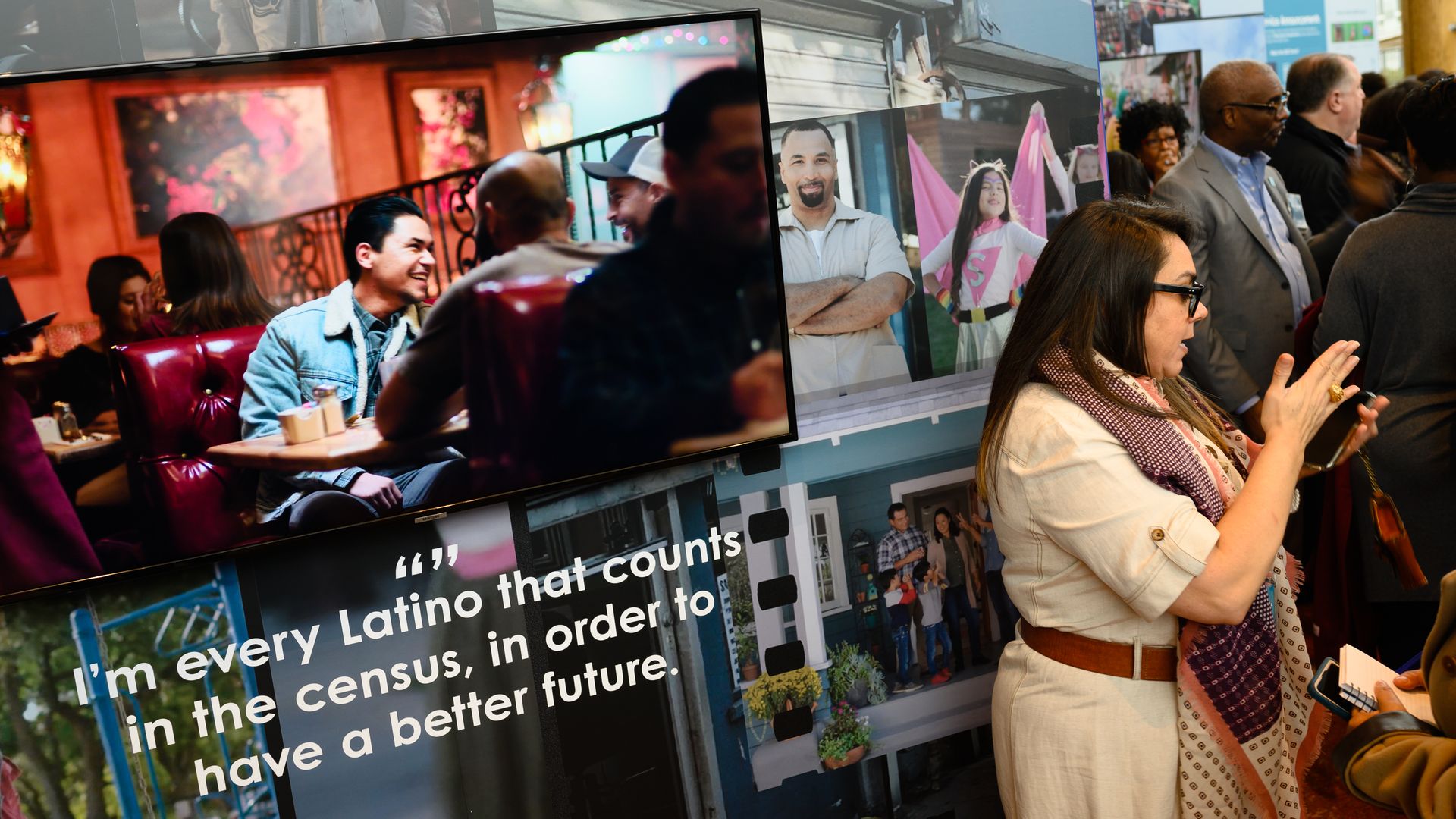 Advocacy groups and politicians are gearing up for a fight to ensure Latinos are accurately represented in Congress, as the Census Bureau releases data today that will help determine how districts are redrawn.
Why it matters: Hispanics have accounted for most of the population growth in the U.S. this past decade, but that has not always been reflected in the breakdown of legislative districts or budget apportionments.
The first batch of Census 2020 results, released in April, already suggested a severe undercount of Latinos that could dilute their political power.
Throughout the count, there were reports of insufficient outreach to minority communities in certain states and claims by census takers that they were sometimes instructed to enter false information for entire neighborhoods in order to meet deadlines.
What's happening: The campaign arm of the Congressional Hispanic Caucus is promising to spend six figures on redistricting fights in Arizona, Colorado, and New Mexico.
Those three states are seen as key to future partisan control of the U.S. House.
Go deeper: Hispanic Caucus PAC to jump into redistricting fight
3. Latino/Hispanic/Latinx: There's no preference
Hispanic or Latino: For most it makes no difference which term is used to refer to them, according to a Gallup poll.
By the numbers: If they had to choose, 57% of those polled say they prefer the term Hispanic, while only 5% prefer the term Latinx.
Latinx, meant to be a gender-neutral and inclusive alternative, is generally used just by younger people in the U.S., per another poll conducted by the Pew Hispanic Center.
The big picture: In Latin America and the Caribbean, however, the panethnic and gender-inclusive term of choice is Latine, since the X is almost impossible to pronounce in Spanish.
Which term do you like, dislike or prefer, reader? We'd love to hear from you.
4. Chefs who are breaking barriers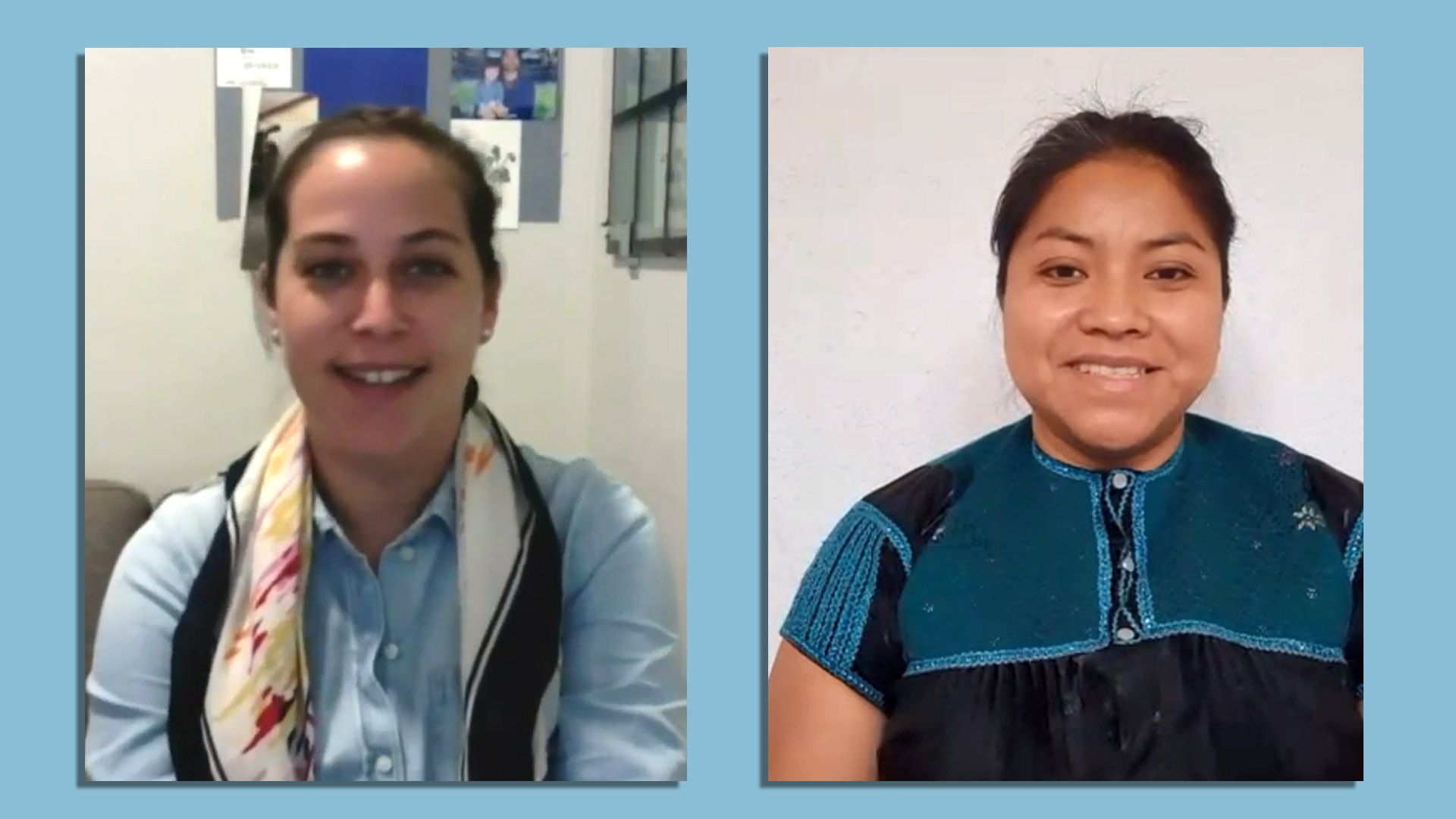 Two women — a Peruvian and an Indigenous Mexican — have been recognized as global culinary trailblazers.
What's happening: Chef Pía León was named the world's top female chef last week, and Claudia Albertina Ruiz Sántiz was highlighted as one of 50 world pioneers "shaping the future of gastronomy."
León was acknowledged for her work in three Peruvian restaurants that spotlight the country's biodiversity in their dishes, with fair sourcing of ingredients.
Ruiz Sántiz is being called a role model for defying discrimination in her country and her Tzotzil peoples' tradition of women being only homemakers, with a restaurant that also gives training and jobs to Indigenous youth.
Both awards come from the organization 50s Best, which polls people in the industry to find the best restaurants worldwide every year.
What they're saying: "It's rewarding for them to recognize in this way how food can link roots, traditions, myths and our respect towards the earth. That our cuisines are so rich beyond their flavor," chef Ruiz Sántiz tells Noticias Telemundo. "This drowns out those voices that keep saying: 'You can't, you shouldn't, you're worthless because you're a woman, because you're Indigenous.'"
5. Stories we're watching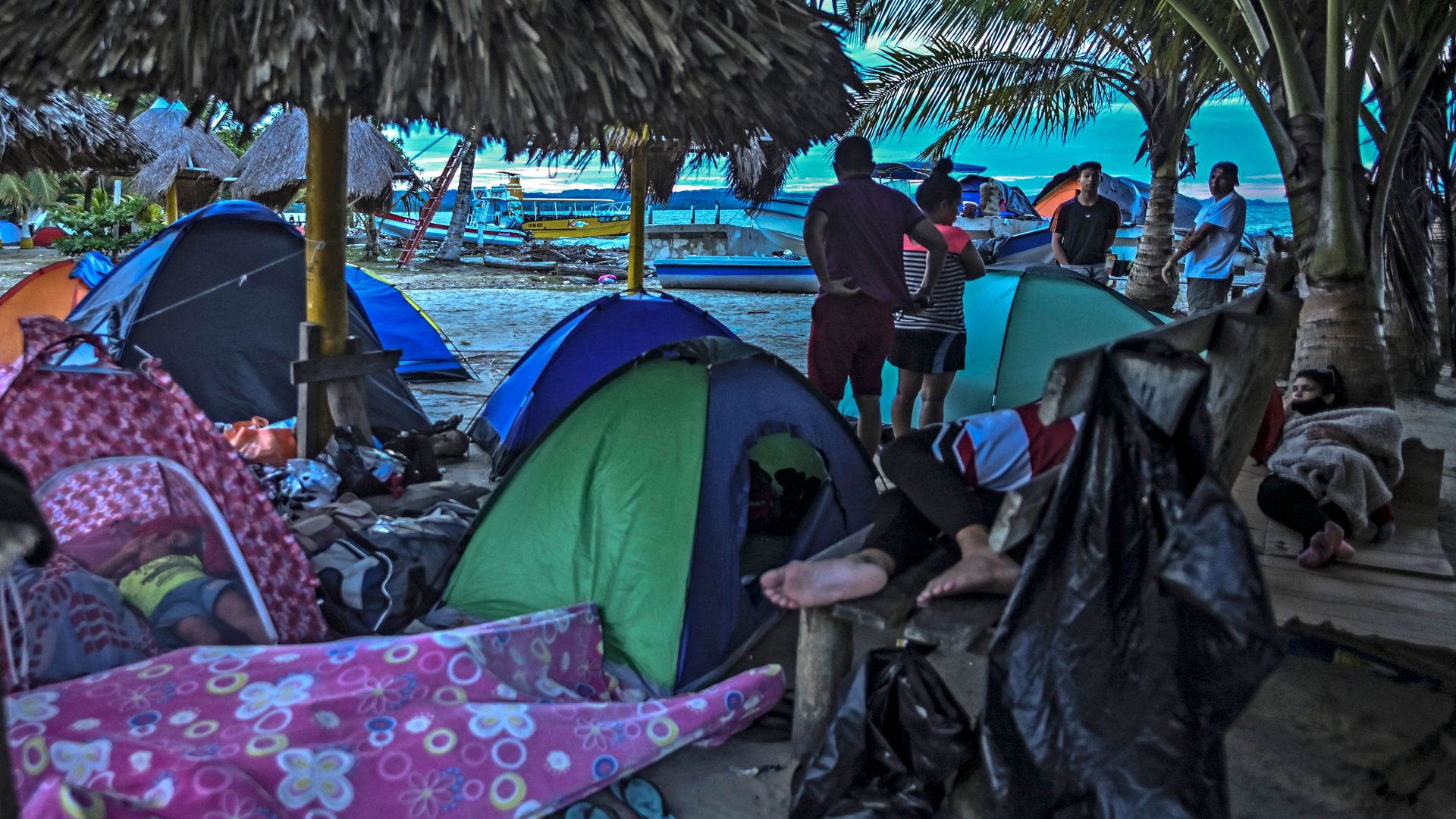 1. Panama and Colombia have agreed to set a safe route between their countries for people fleeing poverty, violence and COVID-19 related crises.
Most of the migrants are from Haiti, Cuba or African countries and are trying to reach Mexico or the U.S.
So far this year, 49,000 migrants have tried to cross through the Darién Gap, a dangerous stretch of forest and marshland that divides South from Central America. That number is greater than the total for the past four years combined.
2. Dozens of the Cubans arrested in July's mass protests have appealed their sentences but only four have met with any success, being allowed to leave prison after paying fines or being moved to a farm labor camp, local media report.
3. Indigenous groups in Brazil have accused President Jair Bolsonaro of genocide before the International Criminal Court, arguing his government's policies are anti-Indigenous.
6. 🏅Overcoming Obstacles at the Olympics
Several Latin American and Caribbean athletes broke records and made history for their countries in Tokyo 2020, overcoming institutional issues like lack of funding.
Details: Those with very successful runs include triple jumper Yulimar Rojas, from Venezuela, who took gold by smashing a world record that had existed since before she was born.
6. 1 smile to go: a new Aztec temple
An ancient terraced pyramid temple has been rebuilt in the center of Mexico City for the 500th anniversary of the fall of Tenochtitlan, which cemented the Spanish conquest and colonization.
What's happening: The mockup of the Huey Teocalli, or Templo Mayor in Spanish, is intended to acknowledge the contributions of the Indigenous peoples and their "resistance" to the conquest.
The temple and many others like it were destroyed to build Catholic churches in their place. The Metropolitan Cathedral, for example, was built over the Huey Teocalli with some of its stones.
As part of the commemorations of Aug. 13, 1521, the Los Angeles County Museum of Art is organizing a reading in English of a Nahua codex, an oral history compiled at the time of the conquest.
The intrigue: The reconstruction in Mexico City is viewed as a stunt and a waste of money by anthropologists, especially since the roof of the museum that houses the remains of the Templo Mayor collapsed in April from a hailstorm. Repairs have yet to be made.
Hasta la próxima semana, have a safe one.