Axios Latino
December 07, 2021
¡Muy buen día! Today we discuss judicial nominations of Latinas, media mergers and hand-made violins.
🚨 Job alert: Axios Latino is looking for a senior editor to lead the newsletter to its next milestone. If you have journalism experience and ideas to make this newsletter even better, apply here.
Send us any feedback (quejas, sugerencias, chismes) by replying to this email. Sign up if you aren't yet subscribed, and remember you can read the Spanish version here.
This newsletter — edited by Michele Salcedo — is 1,292 words, about a 5-minute read.
1 big thing: Latinas head for the court bench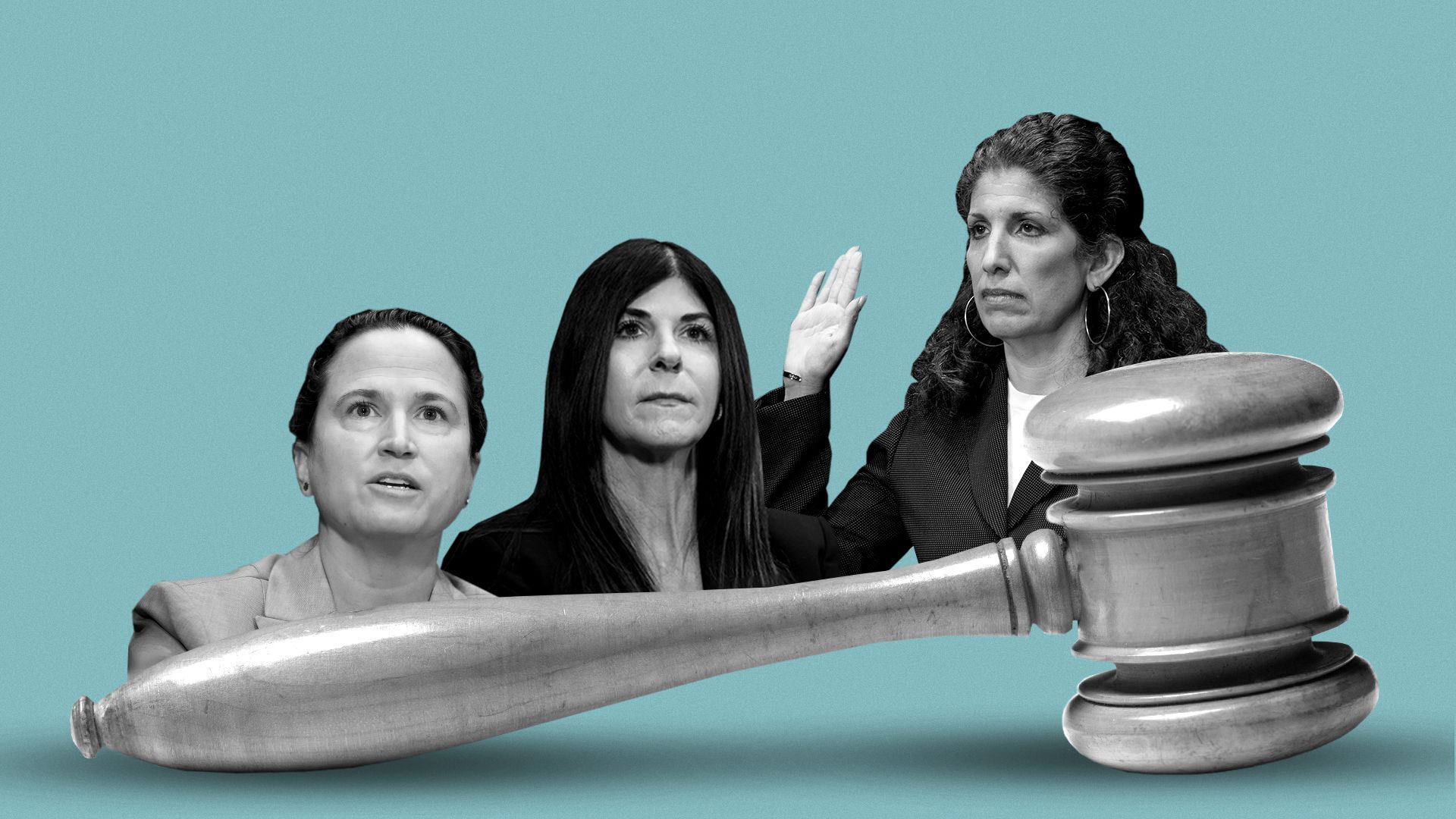 A number of Latina judges recently have been nominated to U.S. federal courts, which for many years have had few Hispanics and Afro-Latinos on their benches.
Why it matters: Decisive debates on voting rights, redistricting, housing discrimination, healthcare and more are playing out in courts across the country.
Yet there are few Latino voices overseeing those cases. Despite the fact that Latinos are 18.7% of the U.S. population, the largest minority group, they make up only 7% of federal judges. Around 2% are Latinas.
That is also reflected in local courts: in California, the state with the highest Latino population, the Superior Courts of majority-Hispanic counties have no Latino judges.
By the numbers: Since 1789, only 140 of more than 3,400 federal judges have identified as Hispanic or Afro-Latino. Of those, 34 have been women, according to Federal Judicial Center data.
The percentage of Latina judges has been practically unchanged since 2009, when Sonia Sotomayor became the first Supreme Court justice of Latino descent.
Details: Myrna Pérez, a voting rights expert, was confirmed as a Second District Court of Appeals judge in late October.
2. Lawmakers: Media merger could shut out Latinos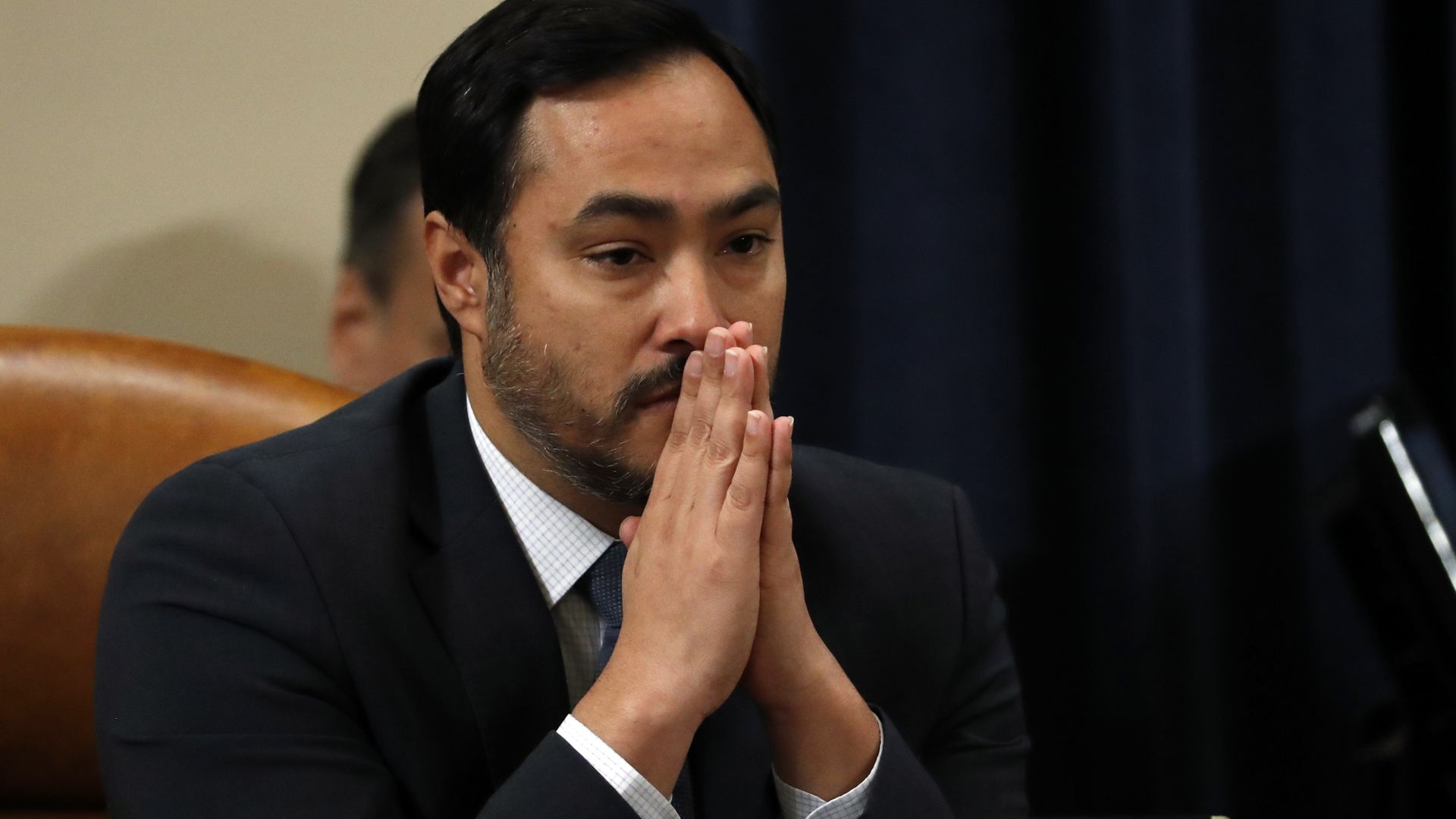 Members of Congress are concerned a proposed merger of WarnerMedia and Discovery could limit opportunities for Latino creators and programming.
Details: Reps. Joaquin Castro (D-Texas), David Cicilline (D-R.I.) and Pramila Jayapal (D-Wash.), as well as Sen. Elizabeth Warren (D-Mass.), have asked the Justice Department to closely review the deal.
The $43 billion joint venture would group WarnerMedia's premium entertainment, sports and news assets with Discovery's nonfiction and international entertainment and sports businesses in a new standalone company.
A 2020 WarnerMedia Equity and Inclusion report found that 11% of its workforce was Hispanic — a number unchanged since 2018. Around 58% of its workforce was white.
Why it matters: Castro has been leading a campaign to pressure media companies to hire more diverse staff and produce more programming with people of color. Media mergers could make that more challenging.
"I'm deeply concerned that the proposed merger between Discovery and WarnerMedia will lead to concentrated exclusion, harming consumers and workers — especially Latinos who are already the most underrepresented group," Castro said in a statement.
Don't forget: Only 5% of lead actors in films and 2.9% in all new and returning television and streaming programs in 2020 were Latino, according to a recent report.
3. The Americas' biggest threat: natural disaster
The fear of facing a natural disaster is one of the biggest concerns in the Americas heading into 2022, more than the possibility of a terrorist attack and even of another epidemic, an Ipsos poll shows.
Why it matters: Hurricanes and earthquakes have devastated Latino communities across the hemisphere in recent years, in some cases forcing people to leave home in what is becoming known as climate migration.
Such migration occurred in the aftermath of hurricanes Eta and Iota, which wreaked havoc in Central America last year.
By the numbers: Between 85% and 91% of poll respondents in Peru, Mexico, Chile, Colombia and the U.S. said they believed a natural disaster could be a major threat in the coming year.
Those are among the seven countries most concerned about a possible natural disaster.
Most also said that they don't consider their countries to be prepared to cope with a major natural disaster.
People from Colombia, Peru, Chile, Argentina, Mexico and the U.S. were also in the top 10 that consider the world more dangerous in the past year.
4. Latino museum begins to take shape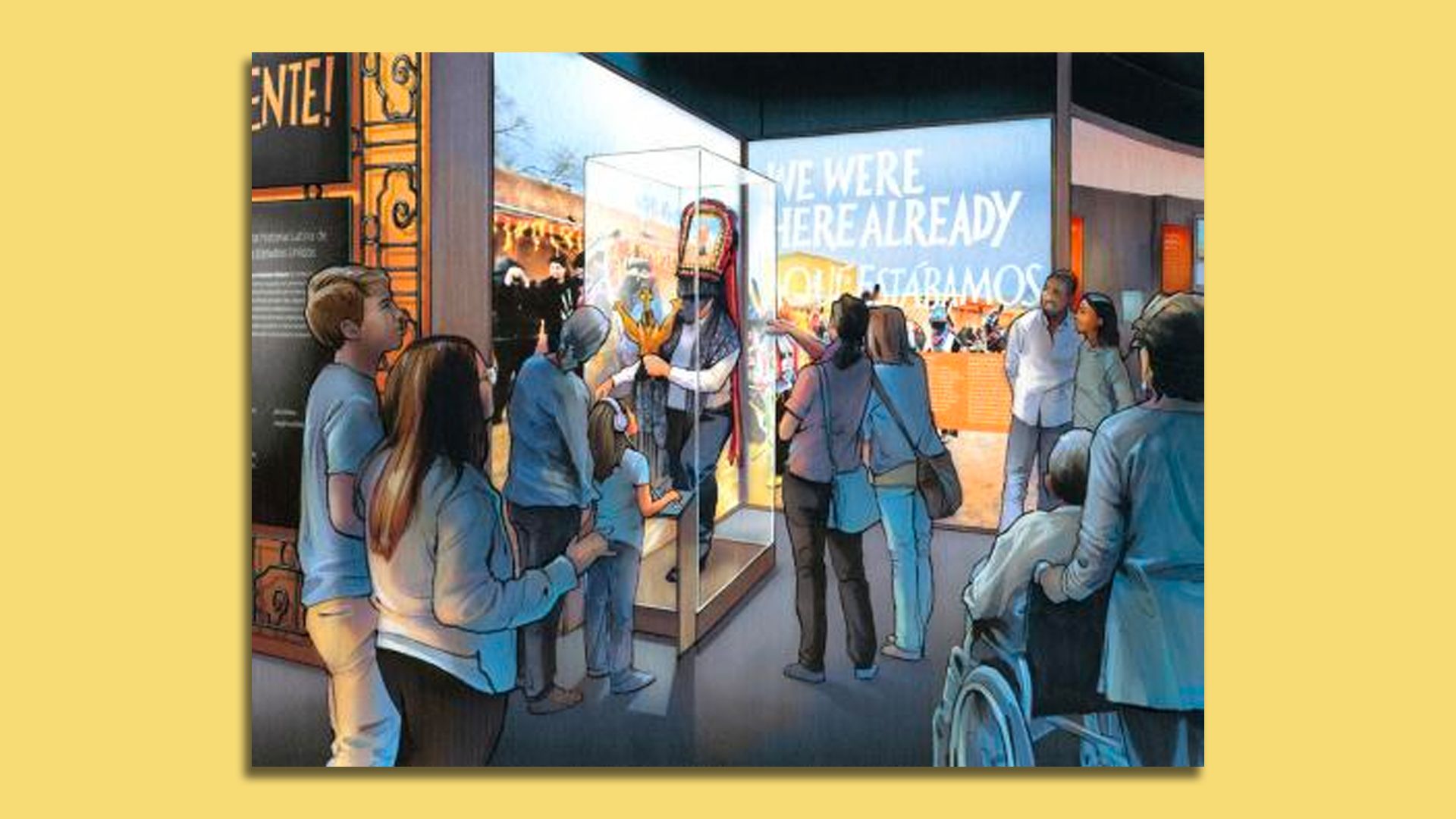 The Smithsonian has released details of the first exhibition planned for the National Museum of the American Latino, a year after the passage of a law to create the institution.
Details: "¡Presente!" includes a video series on the diversity of Latino experiences, dresses from Celia Cruz, a jacket activist César Chávez wore and a raft used by Cubans to get to the U.S. in the early 1990s.
It will first be hosted in the Molina Family Latino Gallery, within the Museum of American History, in May.
The site for the Latino museum has not yet been decided. The deadline to do so is December 2022.
Sen. Bob Menendez (D-N.J.) recently said it should be built on the National Mall, where most Smithsonian museums are located, including the most recent, the National Museum of African American History and Culture , which opened in 2016.
The Latino museum's future will depend on fundraising, such as the $2 million just given by Wells Fargo to the Smithsonian Latino Center.
Background: Congress voted in favor of creating the museum last December, with a bill co-sponsored by Sens. Menendez and John Cornyn (R-Texas) and Rep. Tony Cárdenas (D-Calif.).
Go deeper: Smithsonian exhibit catches the history of Latinos and baseball
5. Stories we're watching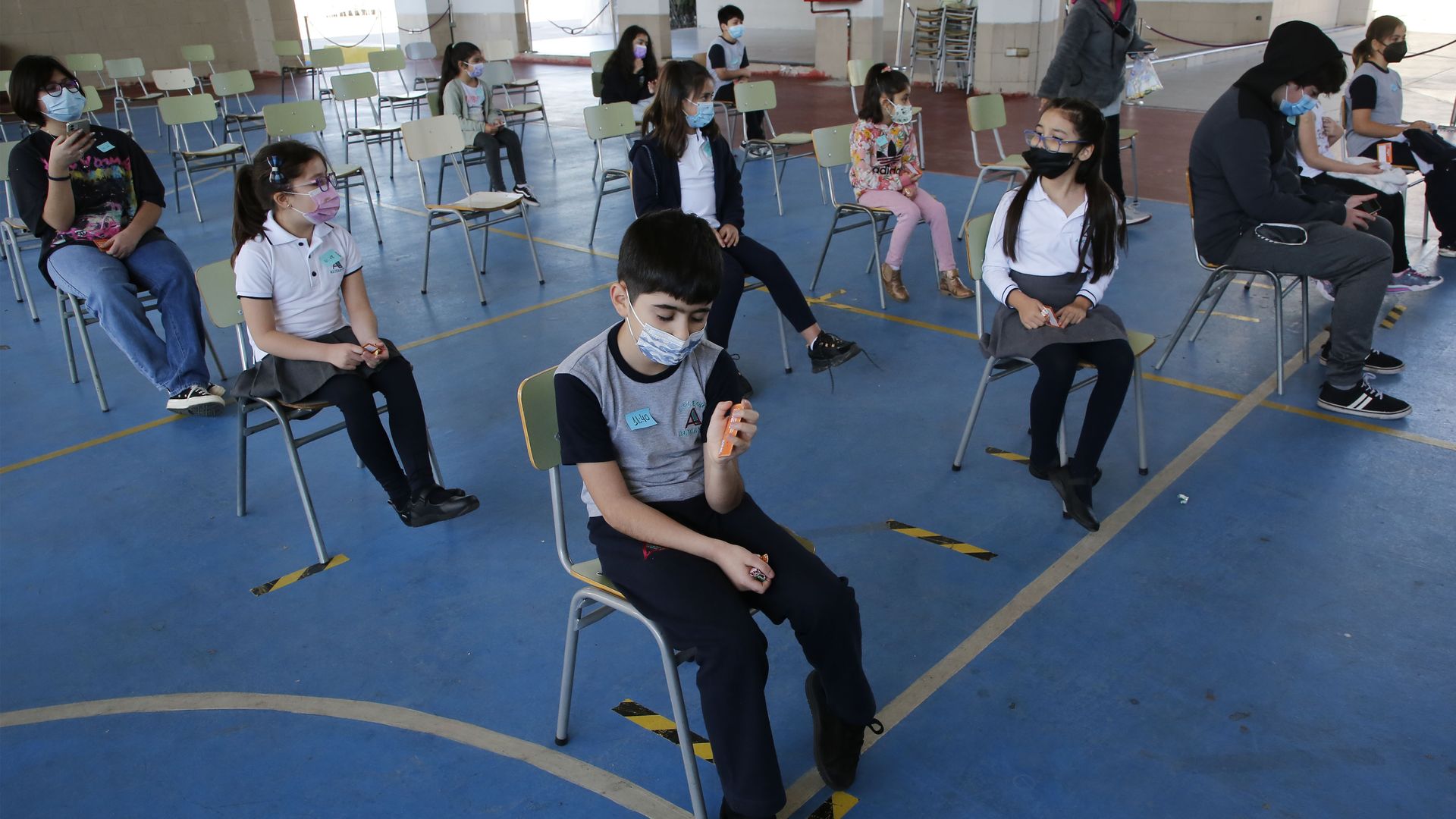 1. Chile began vaccinating kids as young as 3 against COVID-19 yesterday, having already inoculated about 90% of the rest of its population.
It is among the countries with the highest coronavirus vaccination rates worldwide, and it was also among the first to try out booster shots and to vaccinate kids and teenagers.
Chile reported its first case of the Omicron variant this weekend.
2. More than 12,000 Haitians have been expelled from the Dominican Republic in the past three months, an increase activists call worrying.
The countries share an island with a porous border. While the Dominican government has long taken actions to deport Haitians, including pregnant women, experts say the current crackdown is the harshest in decades.
The authorities are reportedly not only sending back to a tattered nation recent Haitian immigrants, but also people who have lived on the Dominican side of the island for many years.
6. 🎻1 smile to go: An affordable violin
A Peruvian music teacher has set out to prove everyone can have a musical instrument by creating a violin from cheap materials such as plastic bottles and plywood.
Details: The homemade violins can cost as little as $10 each, compared to an average of $200 for entry-level professionally manufactured ones.
Professor Jesús Peralta is a former member of Peru's National Symphony Orchestra. He gives free music classes to children who live in Lima's slums, and leads a teen orchestra whose members currently use borrowed violins.
He hopes to make 1,000 bottle violins for more students and to encourage kids to stick with an instrument that might otherwise be unaffordable.
Thanks for reading. We'll be back Thursday.