Axios Latino
January 13, 2022
¡Muy buen día!
Today we talk about how "forever chemicals" hurt Hispanic teens, a long-awaited Central American trial and potentially biased traffic cams.
This newsletter, edited by Astrid Galván, is 1,298 words, about a 5-minute read.
1 big thing: Latinos, voting rights and MLK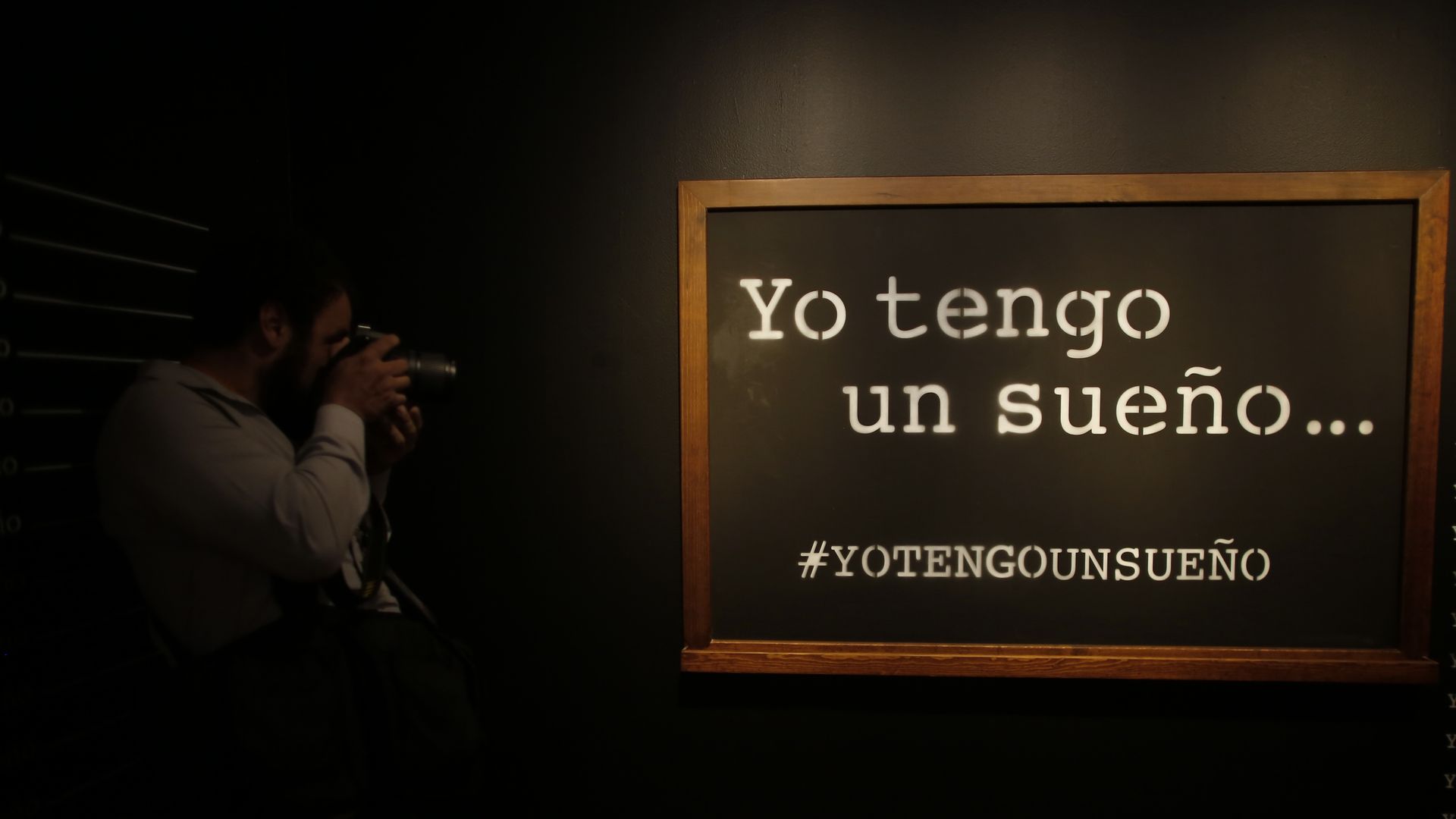 The family of Martin Luther King Jr. is asking the public not to celebrate him on MLK Day as Congress stalls on national voting rights protections for Black, Native American and Latino voters, Russ writes.
Why it matters: The King family and other civil rights advocates today see access to the ballot as equally important to all people of color.
Driving the news: Democrats found a way to circumvent a Republican filibuster and debate the party's sweeping elections reform bills, according to a new leadership memo obtained by Axios' Alayna Treene.
The strategy is the latest example of how Democrats are seeking new ways to try to bypass Senate procedures blocking their agenda.
But the ultimate outcome is likely to be the same: insufficient support to change the 60-vote threshold needed to pass sweeping voting rights reforms. That lack of movement has angered the King family.
Flashback: King began working with Mexican American civil rights leaders in Texas and California a few months before his assassination. He was trying to organize the Poor People's March.
At a gathering of Latino and Black leaders in Atlanta, King met figures like Reies Lopez Tijerina, but he kept confusing Mexican Americans and Puerto Ricans, Iowa State history professor Brian D. Behnken said.
Maria Varela, a Mexican American photographer and activist with the Student Nonviolent Coordinating Committee, said King and other Black leaders at the time didn't know much about the discrimination and racial violence Latinos also faced.
What they're saying: "It is of profound importance that King would not allow the Latino farm workers to be pitted against Black workers or the larger civil rights movement," the Rev. William Barber, of the Poor People's Campaign, told Axios.
"In 1966, King sent a telegram to (farm worker union leader Cesar) Chavez saying 'our separate struggles are really one — a struggle for freedom, for dignity and for humanity'."
Don't forget: The Poor People's Campaign, co-chaired by Barber, is modeled after King's 1968 Poor People's March and seeks to organize low-income Black, white, Asian American, Latino, and Native American residents.
The campaign is planning a "Mass Poor People's and Low-Wage Workers' Assembly and Moral March on Washington and to the Polls" on June 18.
2. Traffic cams and bias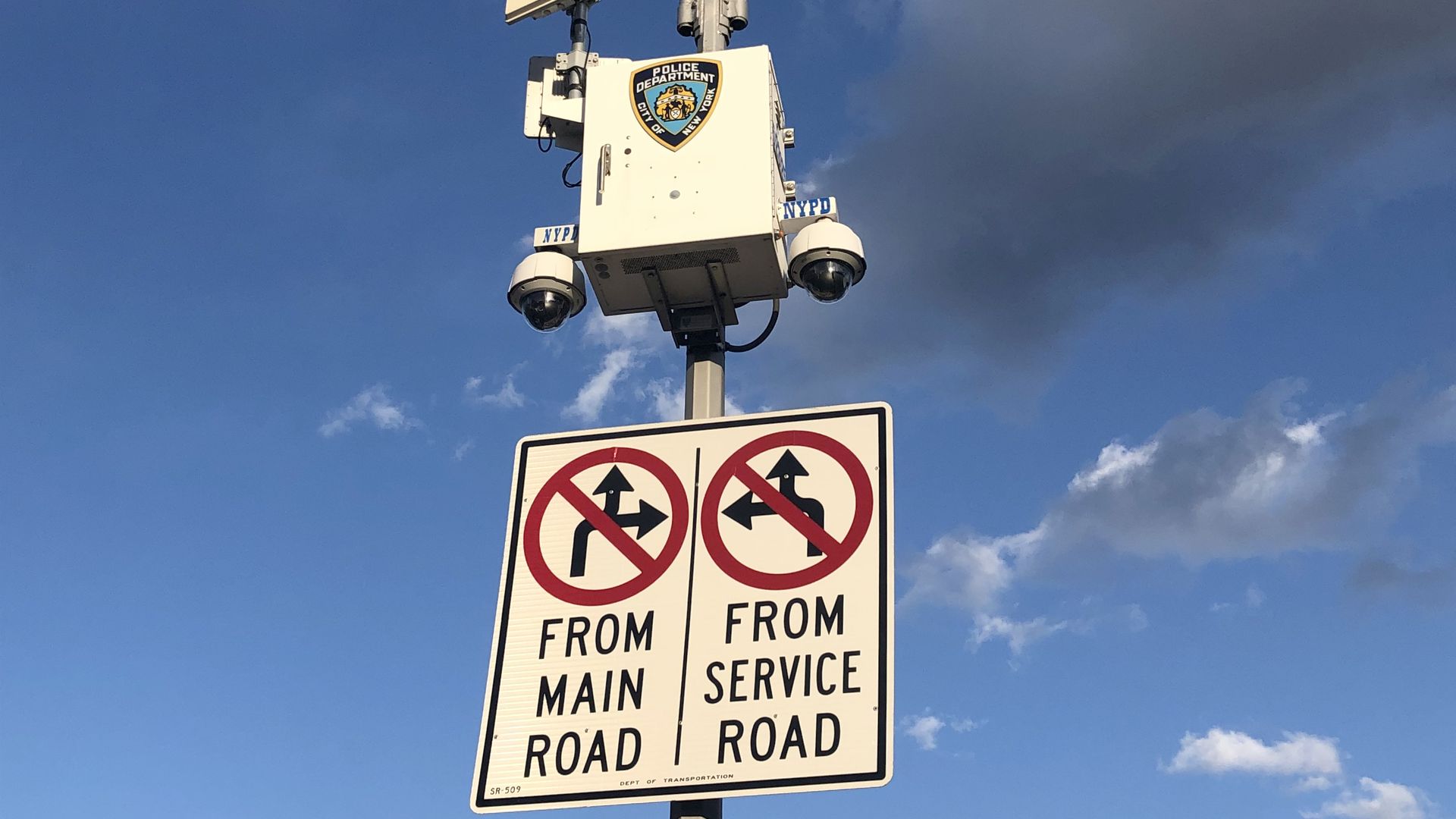 A ProPublica investigation found that Latino and Black drivers are disproportionately cited by supposedly "race-neutral" traffic cameras in Chicago, Marina writes.
Why it matters: Chicago's automated third-party camera system is one of the biggest in the country, but similar ones exist in other cities.
People in Black and Latino neighborhoods are less likely to have remote jobs and therefore more likely to have to drive; they also live in less walkable areas.
The ProPublica investigation suggests that means fewer people walking in the streets and fewer incentives for drivers to slow down.
What's happening: Residents of Hispanic and Black neighborhoods were cited by traffic cams at twice the rate of those in white areas, according to ProPublica.
The disproportionate burden of the fines — $100 on average — led some drivers to bankruptcy, the analysis found.
Chicago has started a pilot program that could cut the fees in half, and it has implemented payment plans.
Between the lines: Artificial intelligence and automation in policing are under increasing scrutiny. Some say it reinforces racial and ethnic biases, depending on the data sets used.
Go deeper: Technology, policing and racial bias
3. Latinas more at risk of diabetes from toxins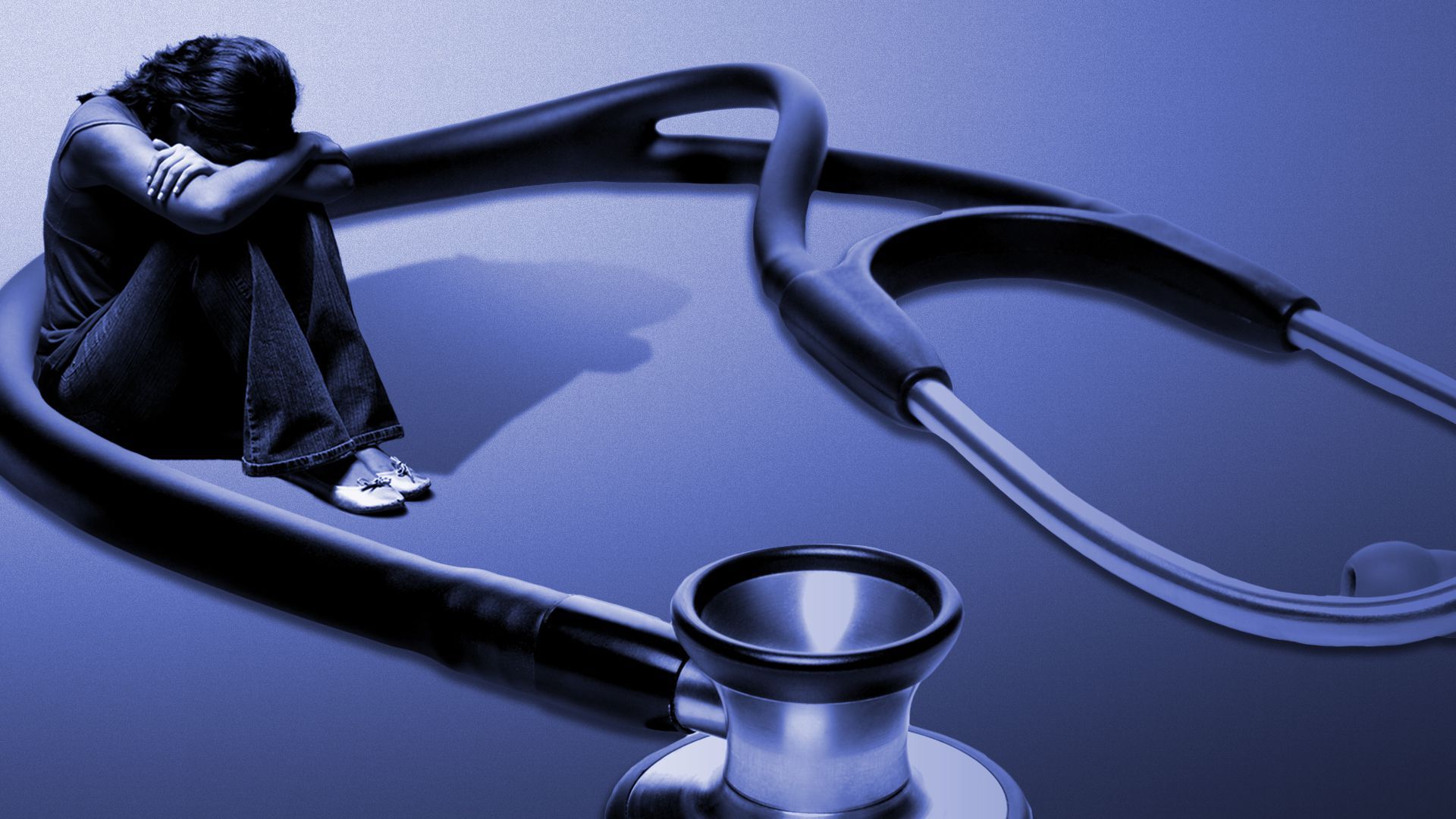 Latina teens are at higher risk of developing diabetes from being exposed to chemicals that are found more often in communities of color, Marina writes.
Why it matters: The percentage of kids with diabetes has spiked over the last few years but at particularly higher rates for Latinos — almost five times more than for non-Hispanic white children.
A recent peer-reviewed study found that the rate could be worse for Latina girls, as their glucose levels change when they've been exposed to PFAS chemicals, also known as "forever chemicals."
That exposure was up to 147% higher among Latina children in California than other demographics.
Previous studies have pointed out that Hispanics recently diagnosed with diabetes are less likely to get timely care to prevent complications.
The bottom line: The researchers from the chemical exposure study say that reducing PFAS could go a long way in cutting diabetes.
In October, the Biden administration set out a plan to combat PFAS, calling them an "urgent public health and environmental issue."
4. A dose of justice in Guatemala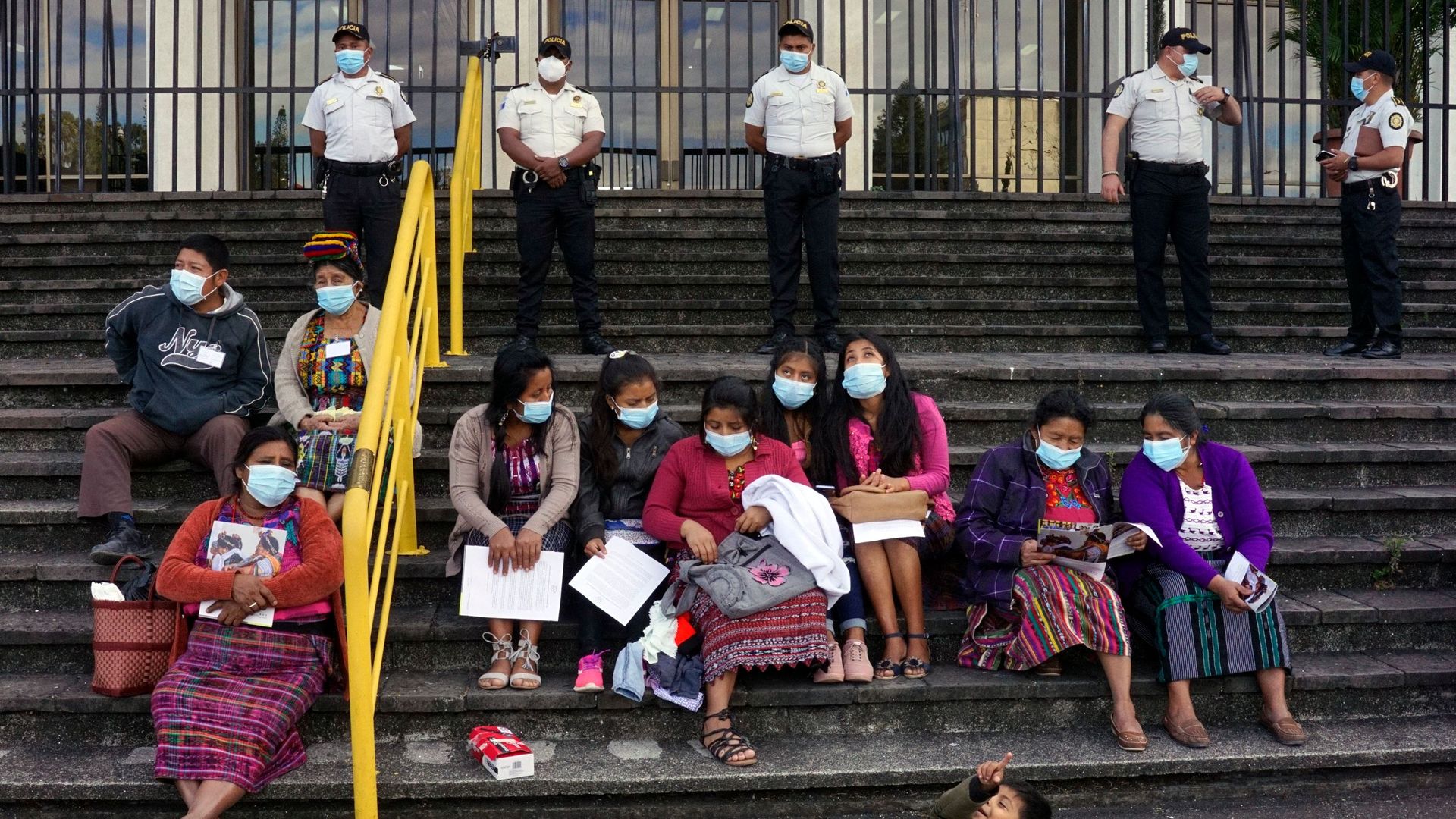 Five former members of a disbanded Guatemalan paramilitary group are being tried on charges of raping 36 Maya Achí women in the 80s during the civil war, Marina writes.
Why it matters: It is only the second time since the Guatemalan Civil War (1960-1996) that Indigenous women who survived sexual violence get to see their alleged attackers being tried.
The trial hearings began last week, 40 years after the reported violence and a decade after the first class action lawsuit was brought through an NGO.
The men were arrested in 2018, but they were set free a year later by a judge who was later removed from the case. By the time it restarted, in 2020, one of the accused had fled (he's been recaptured) and another one died.
Flashback: Of war crimes and atrocities carried out during the Guatemalan conflict, 93% were attributed to state and paramilitary forces, according to a UN special commission.
Zoom out: Security forces and guerrillas perpetrated sexual violence against women across Latin America during the major conflicts and dictatorships of the 1970s-1980s.
5. Stories we're watching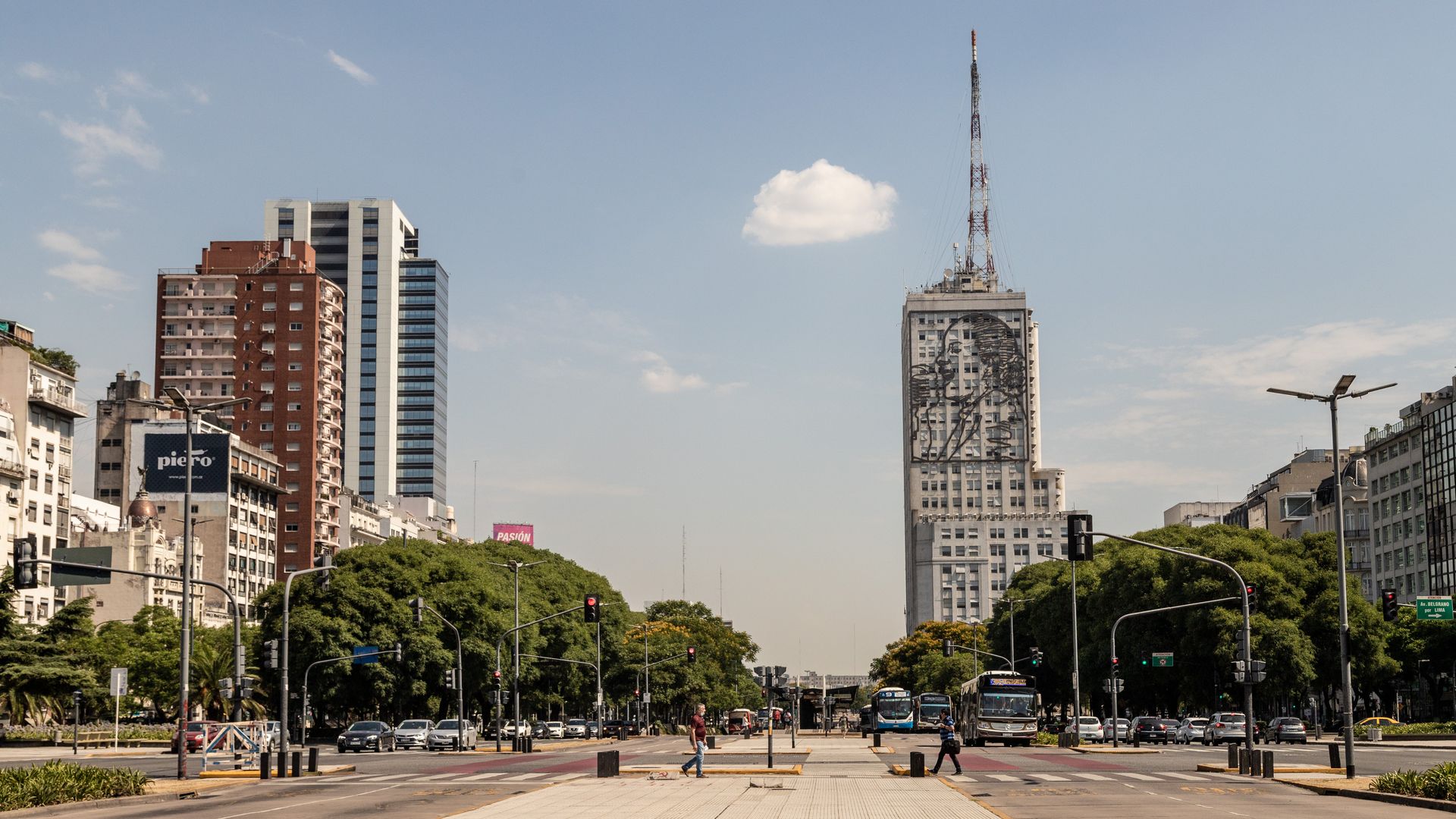 1. Argentina is having one of its hottest summers on record, with power outages and temperatures averaging 104°F (40°C).
The heat wave spreading across South America has sparked and stoked forest fires in Chile and Uruguay.
2021 was Earth's fifth hottest year since records have been kept, according to some calculations. Latin America is trying to get access to "green" investments to become more climate resilient.
2. Dozens of Cuban protesters will be tried this week for their participation in last summer's protests against the government over food and medicine shortages.
Since July, more than 1,000 people have been arrested. Of those, 223 have been convicted and others await a court date, the group Justicia 11J told AP.
Many of the people already charged for crimes like public disorder have been sentenced in mass trials, in some cases without lawyers present, according to activists.
6. 🧑‍🎤 1 smile to go: From religion to rap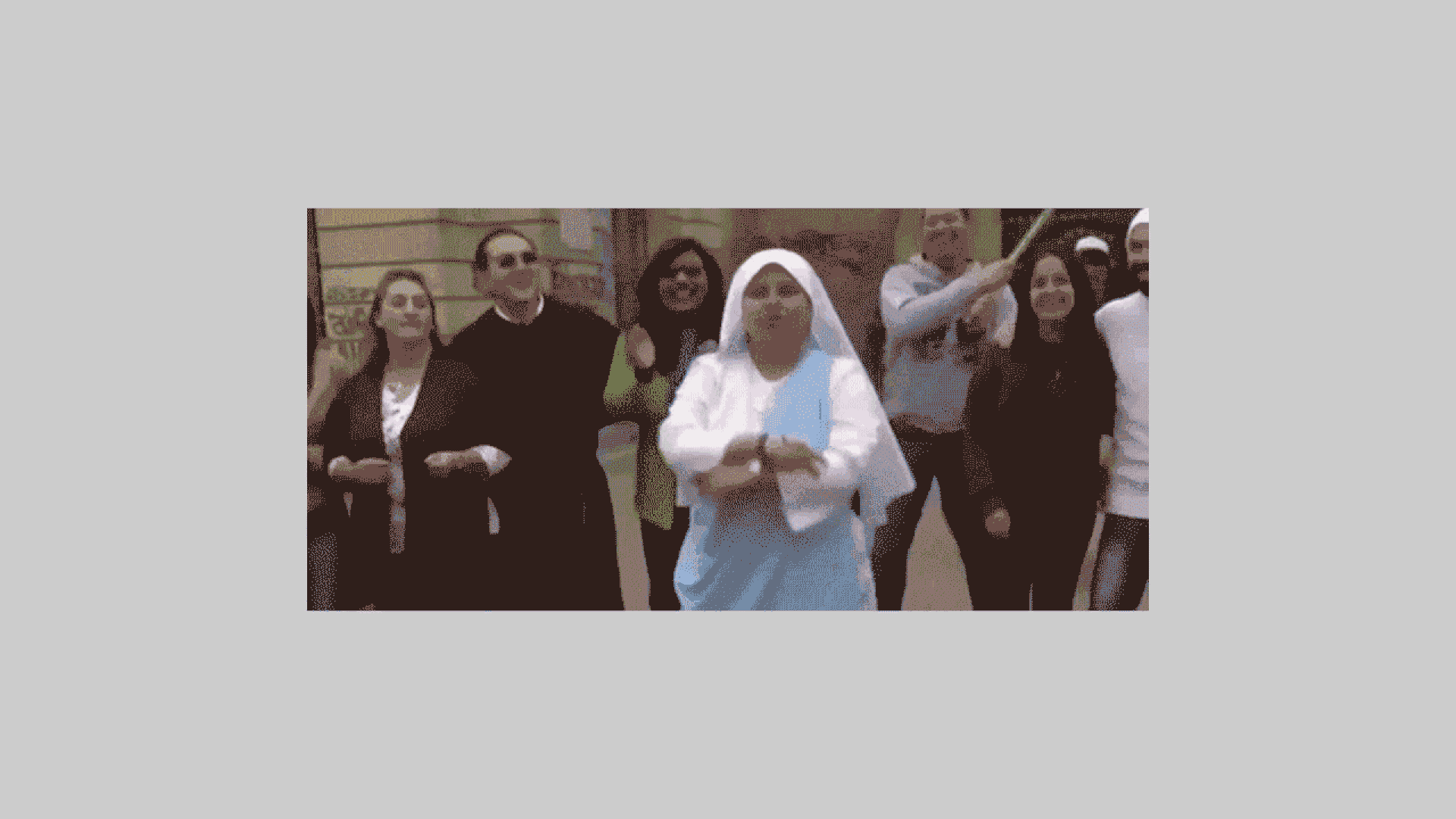 Colombian Lore Rangel left her nunship in 2021 when she found a new religion: rap music.
Details: Rangel is the stage name of sister María Valentina, who was a nun for 12 years but is now dedicated full time to a singing career.
Rangel has raised eyebrows since 2016, when she competed in an "American Idol"-style show in Bogotá.
The big picture: Latin rap and hip-hop have blown up across the region during the last decade, with acts ranging from Afro-Caribbean bands to Indigenous Andean rappers and trap artists like boricua Catalyna or Argentine Paulo Londra.
But those artists haven't reached the international heights of reggaetoneros, with the recent exception of the Cuban rap song "Patria y Vida," which became an anthem in the island and beyond during Cuba's protests last summer.
Thanks for reading, we'll be back Tuesday.