Axios Latino
November 17, 2022
Good afternoon!
What have you done lately that you're super proud of? Send us a note and picture and we might feature you in our Thursday 🪅 pachanga series! We love highlighting our readers!
Puede leer este boletín en español aquí.
This newsletter, edited by Astrid Galván and Laurin-Whitney Gottbrath, is 1,398 words, a 5-minute read.
1 big thing: Mexico City's Airbnb bet ruffles renters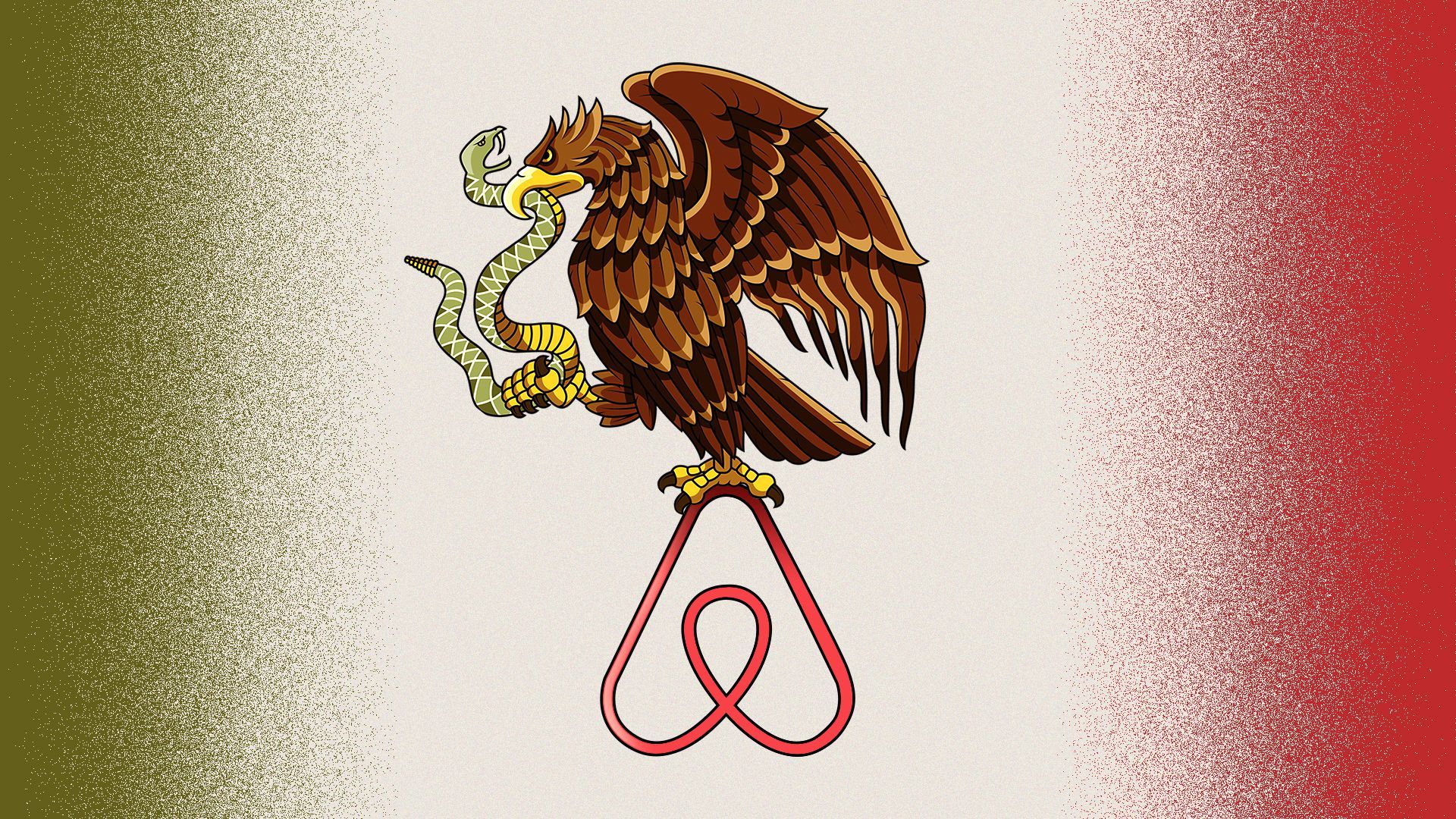 Mexico City is betting big on digital nomads despite concerns that they're driving up rental costs and pricing locals out, Marina writes.
State of play: Data from Mexico's National Institute of Migration shows a record number of Americans have migrated to Mexico since the pandemic began. Many come to work remotely because the cost of living is lower.
Lots of them use Airbnb, which has seen a 30% increase in long-term rentals in Mexico City since 2019, the company says.
Rents in the most trendy areas of Mexico City have increased by about 15% since the first quarter of 2021, according to a report in El Economista and other data. Most locals aren't happy about the influx of American workers.
Driving the news: Airbnb and the Mexico City government signed an agreement last month that facilitates work-from-home tourism by promoting listings on the platform and incentivizing Airbnb hosts to offer discounted rates for longer stays.
The Mexico City government promises the agreement will bring in $1.4 billion a year in tourism spending that will trickle down to local residents.
But tenants' rights organizations and renters say the agreement will further raise rents and segregate the city by forcing out renters who can't afford higher costs.
Zoom in: After nine years of renting an apartment in the touristy Condesa neighborhood, Paty Maciel was told she had 10 days to move out because her landlord wasn't renewing anybody's lease in the building, she told Axios Latino.
The landlord didn't explain why, but most of the apartments are now Airbnb listings, Maciel said, and their monthly rates are up to 10 times more than what she paid when she lived there, which was $400 a month.
"I get owners can do what they wish with their property, but the fact that it's legal doesn't make it right. And the government, instead of regulating in favor of those who are vulnerable, is inviting more people to do it," Maciel said.
What they're saying: Mexico City Mayor Claudia Sheinbaum said last month that inflation has also contributed to spiking rents and that there's no evidence Airbnb rentals are the sole cause. She added that many of the neighborhoods seeing increased rents have long been in high demand.
Airbnb did not respond to several requests for comment but the head of the Mexico office said recently that its services provide locals with a source of income.
2. The Latinos behind Artemis I's trip to the Moon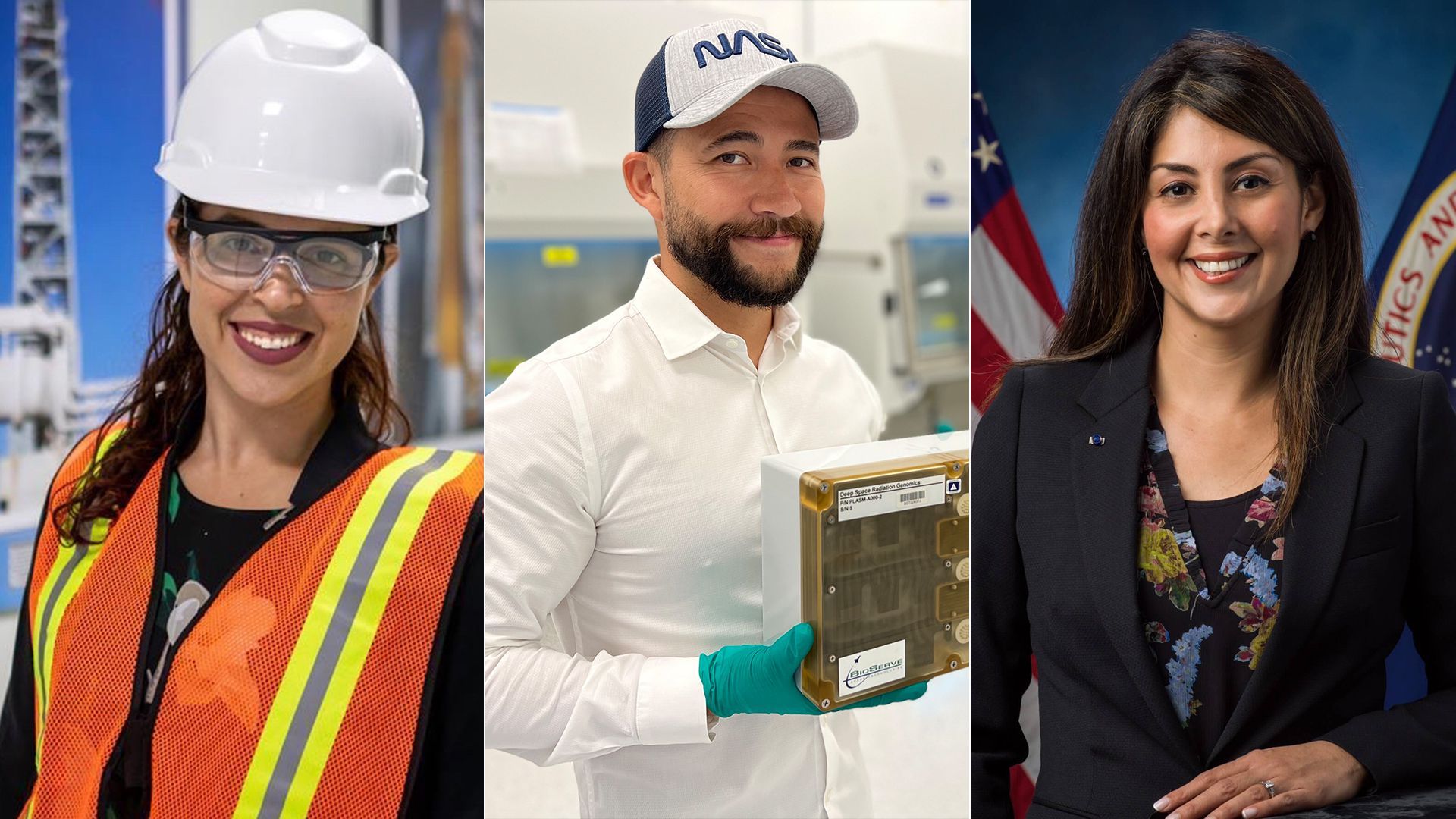 Latinos and Latinas were behind critical work that allowed NASA to launch the uncrewed Artemis I mission to the Moon this week, Marina writes.
The big picture: Only 5.7% of NASA's workforce identifies as Latino or Hispanic, but many have had a major influence on the agency in the past few years.
What they're saying: Latinos who work for NASA hope this week's launch and the future takeoff of the manned Artemis II inspire others to take on STEM careers, where Hispanics are underrepresented.
"The launch is the beginning of something big," Puerto Rican integration engineer Ivette Rivera Aponte tells Axios Latino.
"They can see how big the Latino presence already is, and from practically all countries of origin. We got here thanks to Hispanics that paved the road and now we're here, presente, and want to open more doors," she said.
Details: Colombian Diana Trujillo and Puerto Rican Jose Marcos Flores were on deck yesterday as NASA flight directors, while Rosa Ávalos-Warren, who is from Peru, helped coordinate the launch as spaceflight mission manager.
Engineer Carolina Restrepo, raised in Colombia and Bolivia, is among the team that will now map the Moon more thoroughly than ever to make it safer to land and explore.
Others who also played a hand in getting Artemis to launch day include: Guatemalan aerospace engineer Luis Zea; Salvadoran Zaida Hernández, who was also an engineer for the Orion capsule; and Puerto Rican Rey N. Díaz, deputy chief of the Integration Office at the Kennedy Space Center.
3. 'Brazil is back': Lula's COP27 promises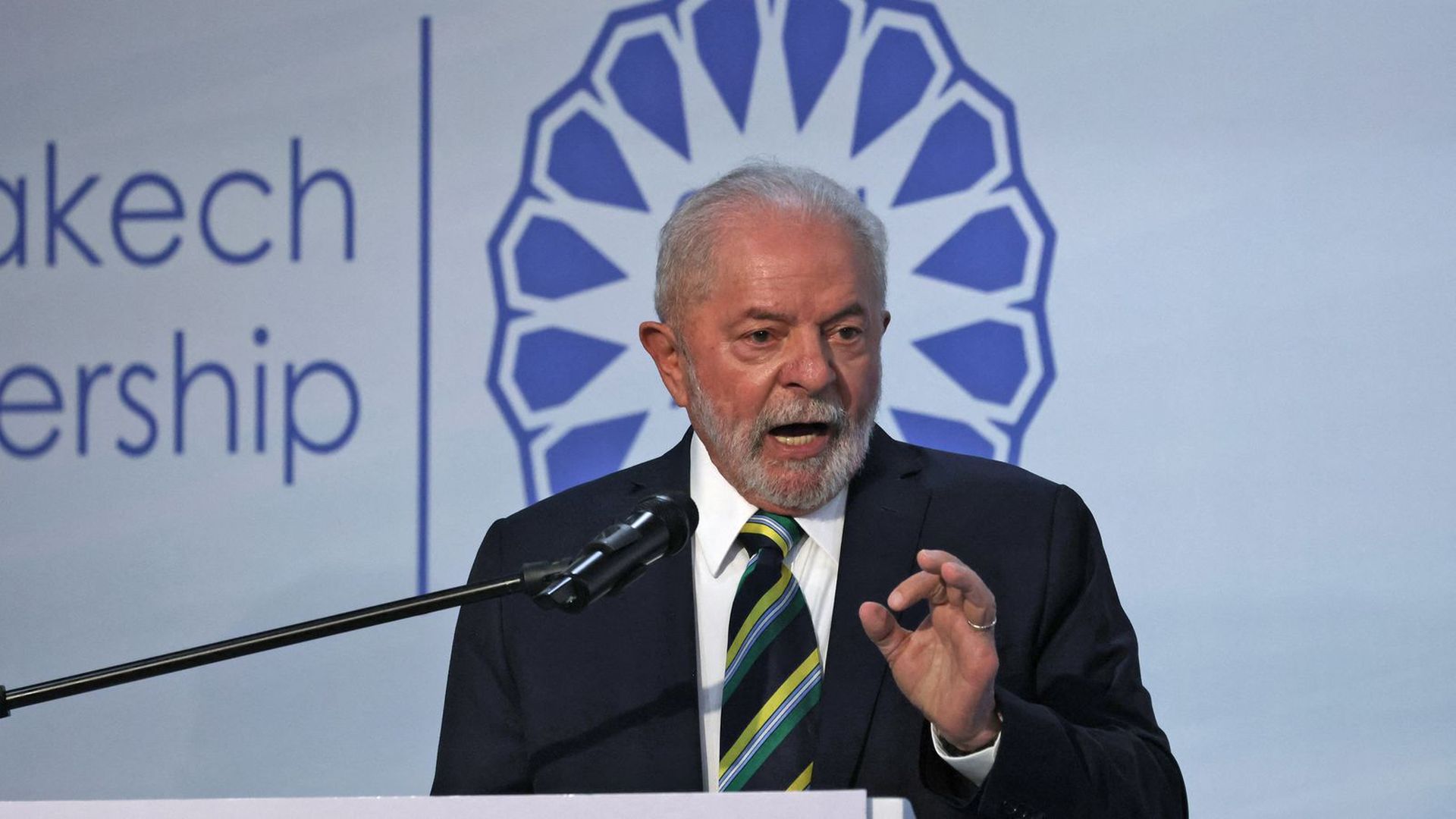 Brazilian President-elect Luiz Inácio Lula da Silva announced Brazil's return to climate diplomacy yesterday after outgoing President Jair Bolsonaro spurned the UN process and drove up Amazon deforestation, Axios' Andrew Freedman writes.
Driving the news: Lula got a rock star welcome at COP27 in Egypt and forcefully addressed several critical negotiating sticking points, including climate damages.
What he's saying: Lula, who takes office in January, declared "Brazil is back" in the fight against global warming, vowing to crack down on deforestation and "punish rigorously" those illegally cutting down forests for agriculture or mining.
He proposed a new ministry for Indigenous groups and pledged to elevate climate change to the highest levels of his nascent administration.
He also vowed to rebuild the environmental monitoring and enforcement agencies that Bolsonaro worked to dismantle.
Lula harshly criticized the failure of industrialized countries to live up to their 2009 promise of providing $100 billion a year to developing nations to cope with climate change impacts.
Between the lines: Lula addressed a major sticking point at the talks, which is how to deal with the matter of climate damages. Known in the UN treaty process as "loss and damage," this issue concerns the fact that the countries being hit hardest by climate change are the ones that did the least to contribute to it.
So far, talks in the resort city of Sharm el-Sheikh have yielded no breakthroughs on that push.
The bottom line: "We cannot postpone this debate, we need to deal with the reality of countries that have their own physical integrity of their territories threatened and the survival conditions of its inhabitants seriously compromised," he said.
4. Spanish speakers get more mental health help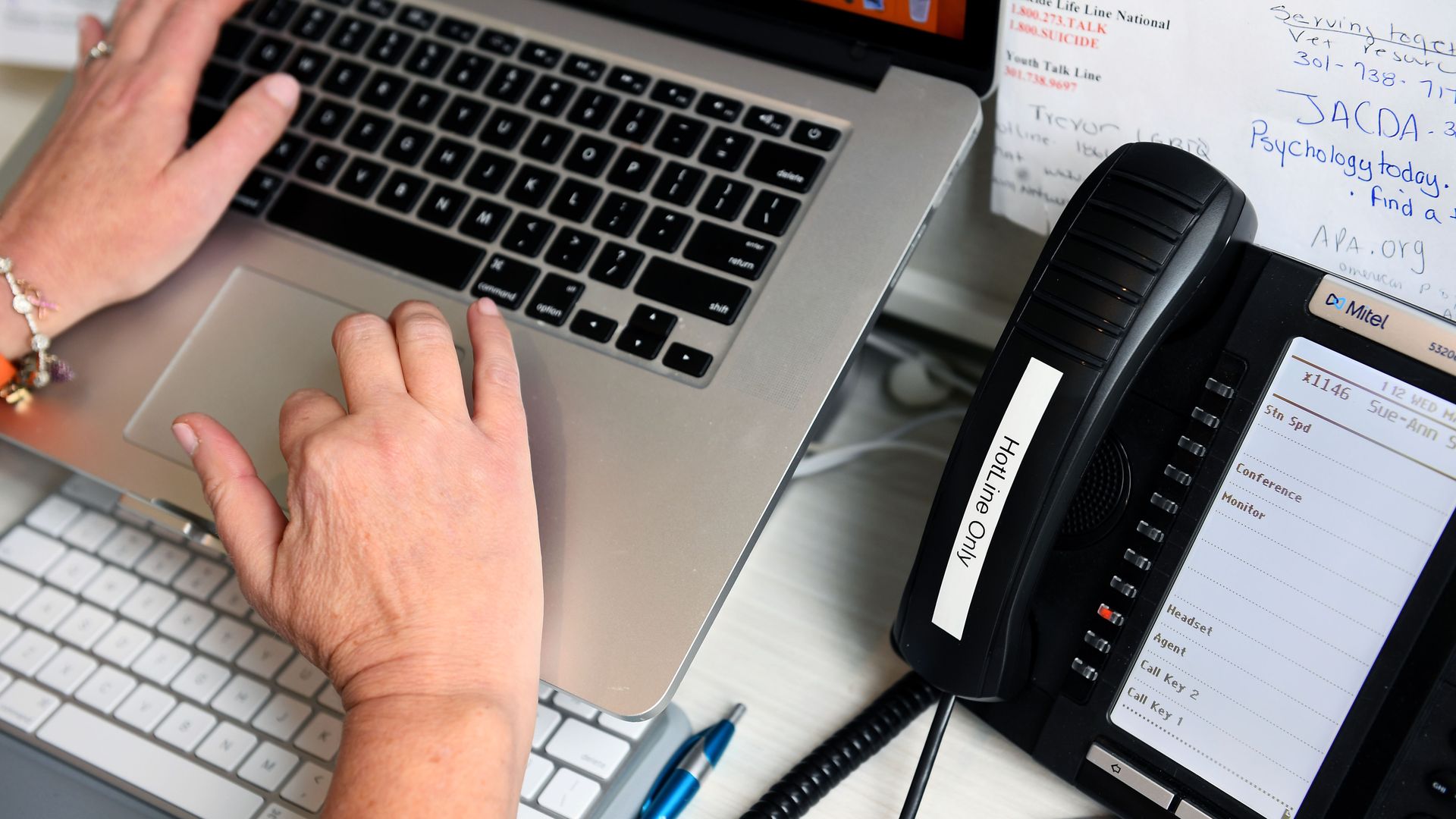 Latinos and Spanish speakers are getting better access to key mental health services thanks to several recent initiatives, Marina writes.
Why it matters: Suicide rates increased in 2020 for Latinos and Black non-Hispanics, according to CDC data released yesterday.
A higher percentage of Latinos in the U.S. have reported symptoms of depression than their white non-Hispanic counterparts since the pandemic began, per the CDC.
But the availability of mental health services in Spanish dropped between 2014 and 2019, according to a study in the journal Psychiatric Services.
By the numbers: Hispanics in the U.S. make up 19% of the population, but only 6% of licensed psychologists in the U.S. identify as Latino, according to the American Psychological Association.
Only 5.5% of therapists are able to provide services in Spanish. But 13% of people in the U.S. speak Spanish at home, census data shows.
Details: Over 6,000 Spanish speakers have reached out for help since Crisis Text Line, a free 24/7 text message counseling hotline, launched a Spanish version of its services a year ago, the organization says. They also launched a WhatsApp version, which many Latinos prefer for messaging.
Hispanics and Spanish speakers now make up 19% of people who reach out to the mental health service, its chief health officer, Shairi Turner, tells Axios Latino.
The service recruits fully bilingual volunteers and mental health professionals because they did not want a translation service, Turner says.
Other mental health services have also broadened their scope in the past year. The U.S. federal government's Suicide & Crisis Lifeline this summer launched a new number, 988, in both Spanish and English.
If you or someone you know needs support now, call or text 988 or chat with someone at 988lifeline.org. En Español.
5. Stories we're watching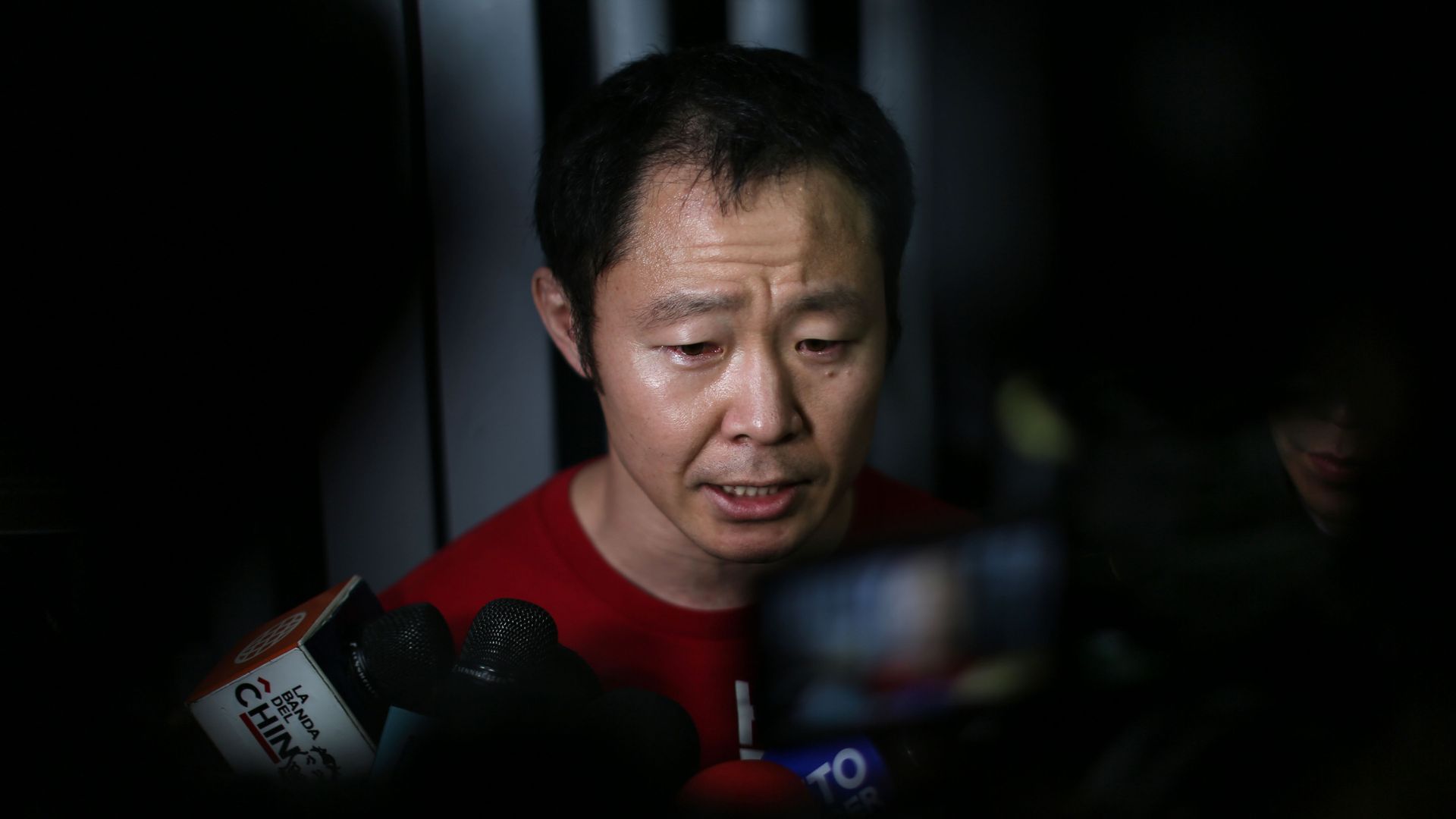 1. Former Peruvian congressman and son of ex-President Alberto Fujimori was sentenced Tuesday to more than four years in prison for his role in a plot to buy votes in Congress in 2018 to avoid the removal of then-President Pedro Pablo Kuczynski, AP reports.
Authorities allege Fujimori was seeking to block Kuczynski's ouster over allegations of corruption.
He will remain free pending an appeal, and has maintained his innocence.
2. Cuba said Tuesday it will resume accepting deportees who crossed from Mexico into the U.S. after pausing the flights during the pandemic.
Cubans have been arriving at the U.S.-Mexico border in huge numbers as the island has fallen deeper into an economic and shortage of goods crisis.
6. 🪅 Pachanga: Nora Vargas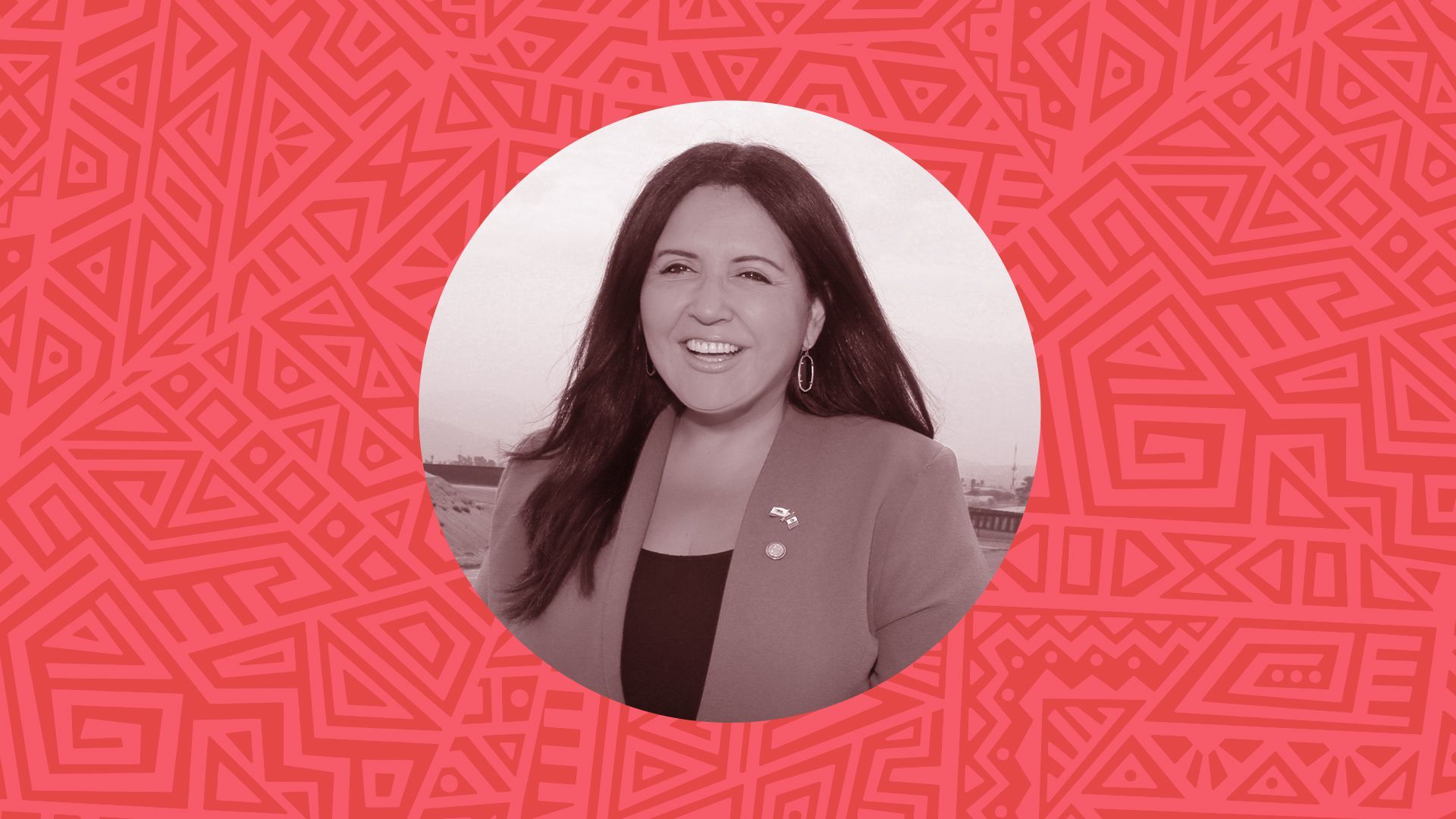 Today's pachanga celebrates Nora Vargas, the first Latina, immigrant, and woman of color to serve on the San Diego County Board of Supervisors.
Nora's colleague says she is a fierce advocate for the binational community in San Diego and has been instrumental in a project to expand the Otay Mesa East Port of Entry.
Congrats, Nora!
Today's newsletter was copy edited by Patricia Guadalupe.
Editor's note: Item 4 of this newsletter has been corrected to reflect Shairi Turner is the chief health officer, not chief medical officer.