Axios Latino
February 16, 2023
Hi! Who's ready for the long weekend? 🛌
Did your cool friend forward you this newsletter? You should be cool like them and get it, too. Sign up here.
Puede leer este boletín en español aquí.
This newsletter, edited by Astrid Galván, is 1,316 words, a 5-minute read.
1 big thing: Latino businesses bounce back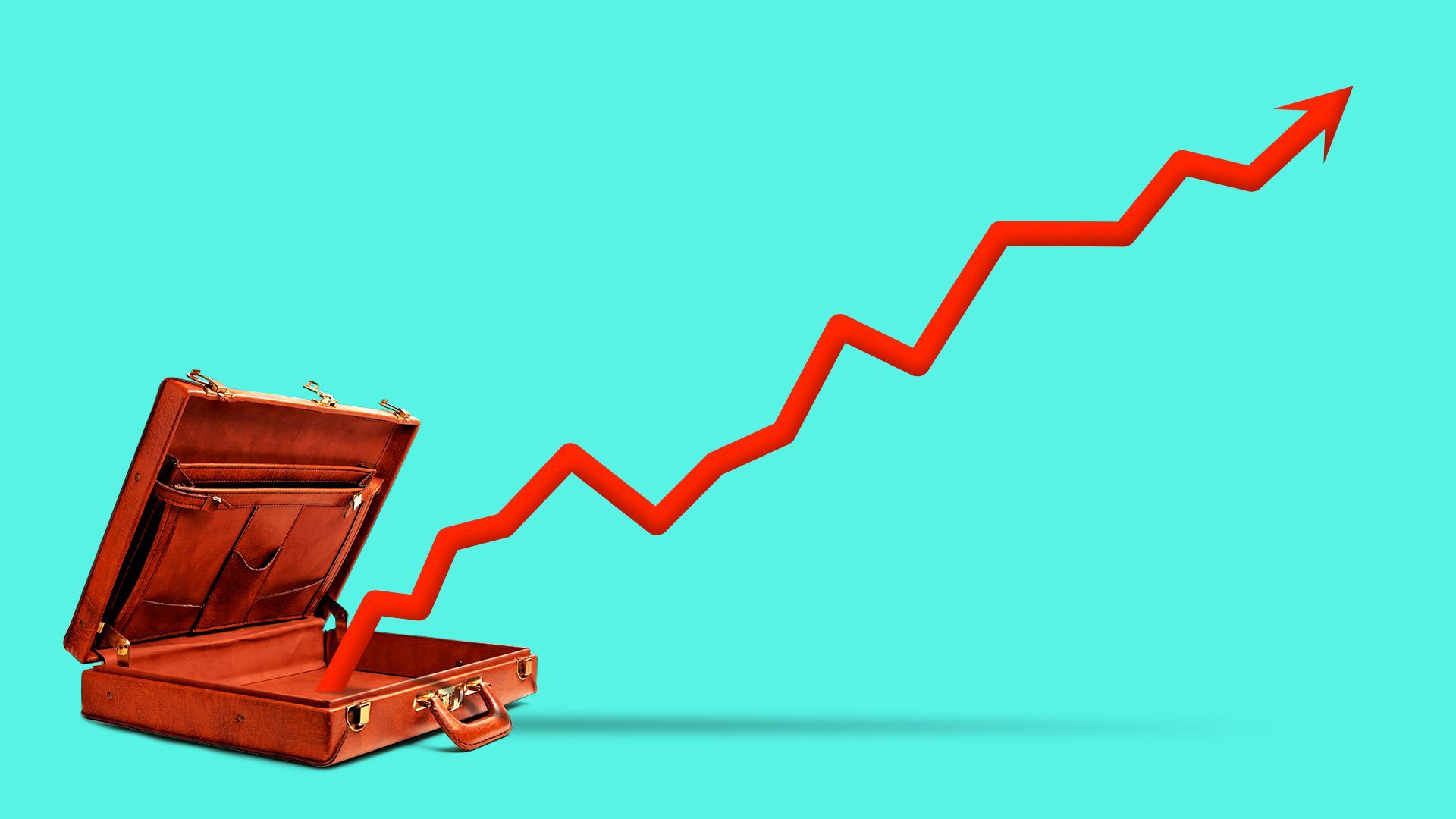 Latino-owned businesses in the U.S. are more likely than white non-Hispanic ones to say they've recovered from the pandemic and are performing better than before, according to a new report.
State of play: The annual Stanford Latino Entrepreneurship report, released today, focuses on the fastest-growing segment of the U.S. business population, Marina writes.
An expanded customer base, which includes growing their share of government contracts, ranked among the top factors for their stronger recovery.
By the numbers: Stanford surveyed about 10,000 companies with at least one employee other than the owner and found that:
19% of Latino businesses and 18% of white-owned businesses say they've recovered and are doing about the same as before the pandemic.
23% of Latino-owned businesses said they've recovered and are doing better than before, compared to 18% of white non-Hispanic owned businesses.
The big picture: Despite a disproportionate impact from the pandemic, Latino-owned businesses are among the fastest-growing in numbers and revenue, according to several studies and reports.
That "growth is not only in the number of employer businesses, it's also in the revenue that they generate and even payroll," says Barbara Gomez-Aguinaga, associate director of the university's Latino Entrepreneurship Initiative.
Yes, but: Latino businesses still struggle to access financing and are dealing with more acute staffing shortages than others, per the Stanford report.
They are denied bank loans at higher rates than white businesses even when they have similar credit scores or higher revenue rates, the report says.
That makes Latino businesses twice as likely to use personal or family savings.
Latino businesses also struggled more with employee retention and hiring than their white peers, according to the report.
Plus, while part of Latino businesses' success is pegged to securing more government contracts, the survey found those awards were 31 times smaller on average than contracts for white non-Hispanic businesses.
They also take longer to secure, the study found.
What they're saying: "Latino-owned firms are fueling the U.S. economy and are drivers of growth activity, innovation and job creation," says Mikal Quarles, managing director and head of diverse strategies for business banking at J.P. Morgan Chase.
Quarles says the company has several initiatives to help small business owners in majority Hispanic neighborhoods access capital, including a program that extends credit to people who might not otherwise qualify or get less favorable terms.
2. Family: Evidence Pablo Neruda was poisoned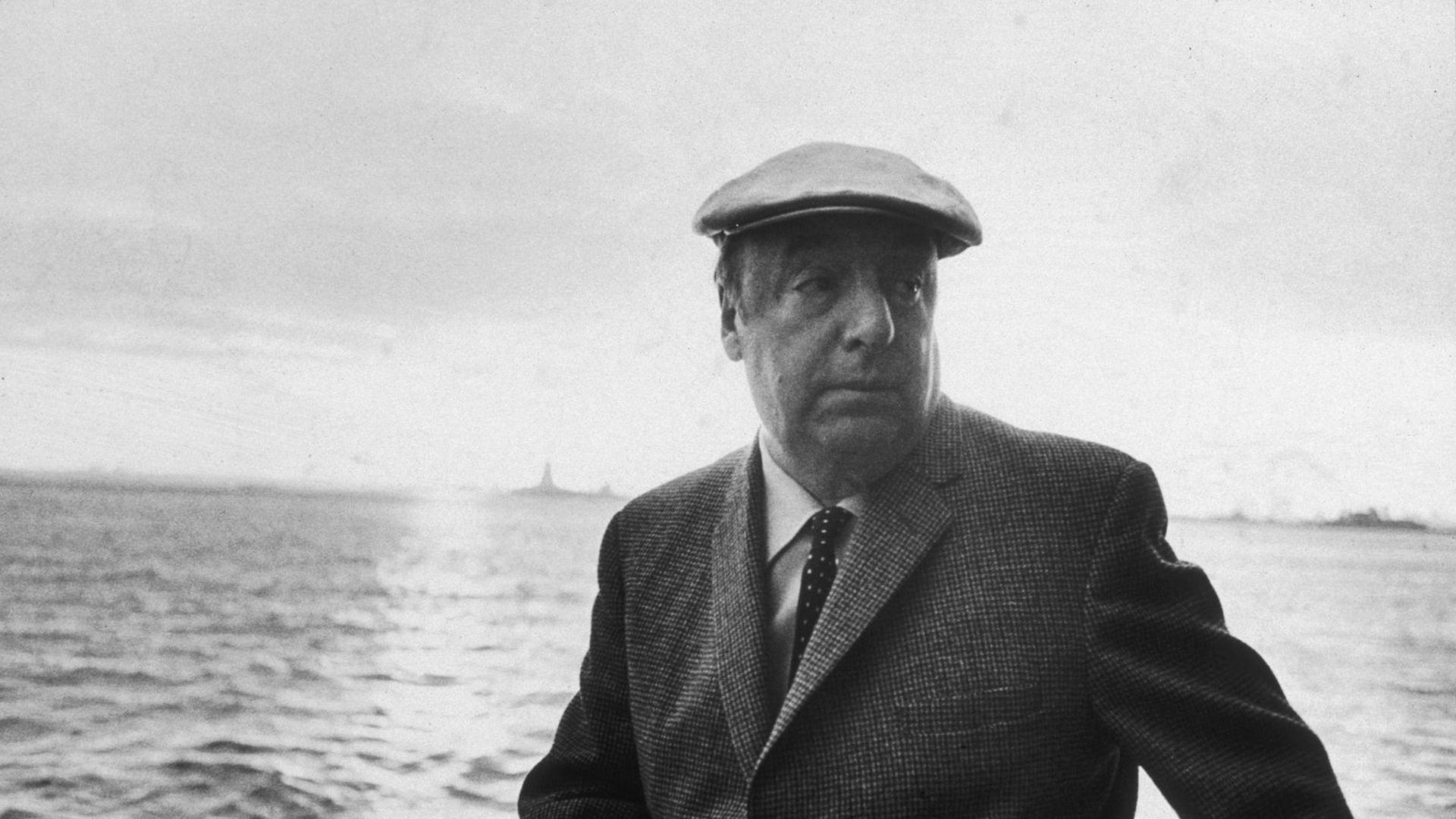 Nobel Prize-winning Chilean poet Pablo Neruda died from poisoning nearly 50 years ago, his family says based on a new report from forensic scientists.
The big picture: The cause of Neruda's death has been the subject of debate for decades, Russell and Marina write.
The official line has been that Neruda, who passed away just as dictator Augusto Pinochet came to power, died of prostate cancer, but his family has long argued that wasn't the case.
His body was first exhumed 10 years ago under court order, and a 2017 analysis found traces of botulism in one of the poet's molars. The body was fully analyzed to check if the toxin had been introduced before burial.
Details: Neruda's family says forensic tests carried out by a team of experts from Canada, Denmark and Chile showed the presence of Clostridium botulinum, a toxin that can cause paralysis in the nervous system and death.
They say the report found the toxin was in his body before he died.
The report was released to a Chilean judge on yesterday, but she has not made the findings public. The judge, Paola Plaza, said she'll review the reports and reveal next steps on March 7.
Zoom out: Neruda, 69, was an internationally beloved poet who was awarded the Nobel Prize in Literature in 1971.
Background: More than 3,000 people were assassinated, 40,000 forcibly disappeared, and thousands more detained during Pinochet's rule, from 1973-1990.
3. Super Bowl ad's flag-football star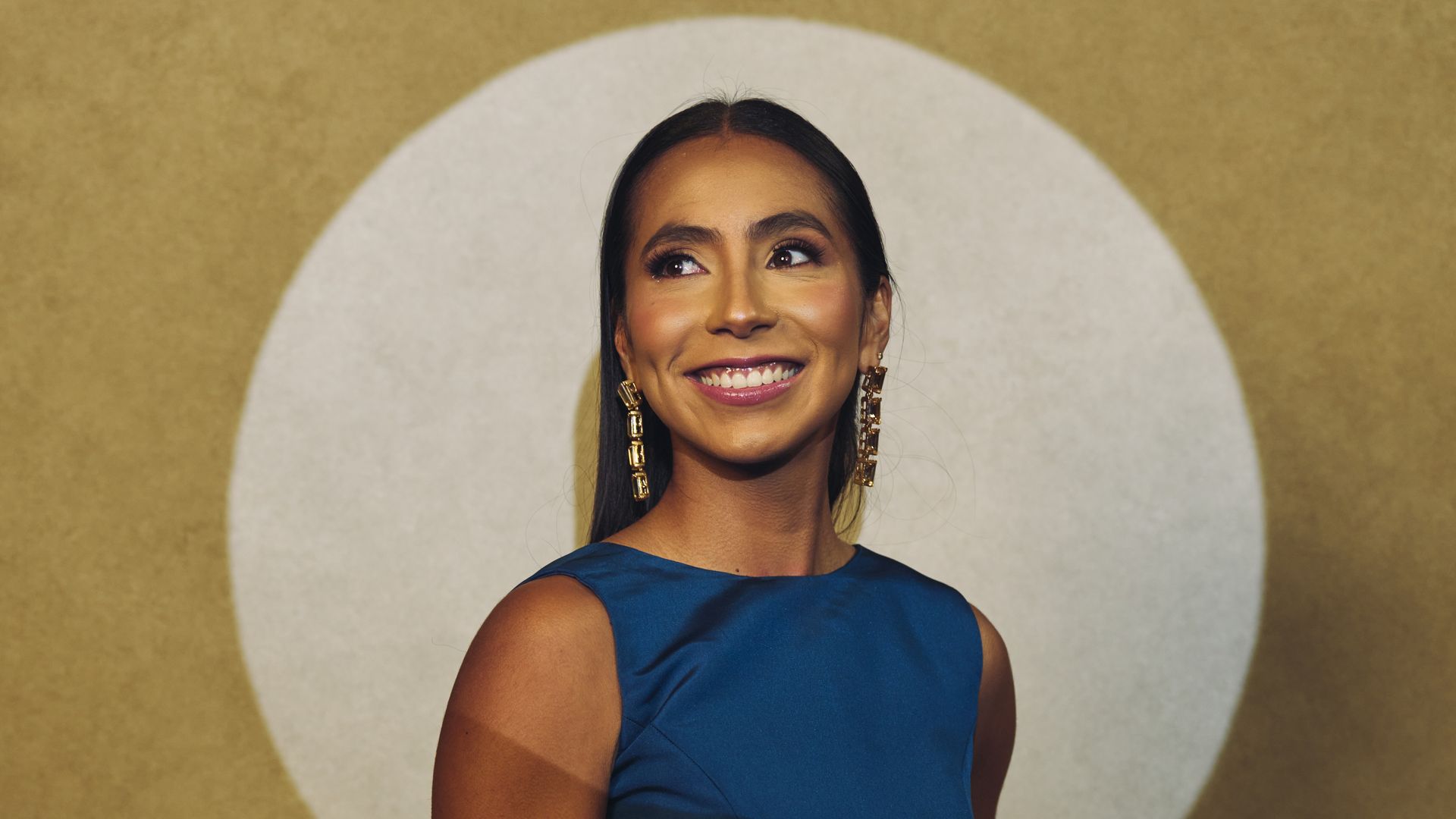 Diana Flores, the flag-football star who headlined a viral ad during Sunday's Super Bowl, hopes the message of women's empowerment in sports resonates beyond the TV spot, Marina writes.
The big picture: Girls' and women's flag football has become increasingly popular in the Americas.
What they're saying: "Earning the chance to be part of this commercial makes me so proud … Especially to use the platform to remind the world that the power of sports can strengthen the power of women," Flores tells Noticias Telemundo.
Flores, a quarterback with the Mexican national flag football team, is a world champion.
She was also a Pro Bowl coach this year for the American Football Conference.
"I'm proud to represent as a Mexican and a Latina," she says.
Details: In the ad, part of which is in Spanish, Flores is shown evading Raiders wide receiver Davante Adams and several others (including her mom) who try to capture her flag.
The ad has been watched more than 4.5 million times on YouTube.
Of note: Latinos have had some participation in Super Bowls since at least 1978, when Mexican placekicker Efrén Herrera played for the Cowboys, who won the title.
Mexican Raúl Allegre won in 1986 and 1990 with the New York Giants, and Argentinean Martín Gramática, also a kicker, was victorious in 2003 with the Tampa Bay Buccaneers.
Isiah Pacheco, running back of Puerto Rican descent, was in the starting roster for this year's champions, the Kansas City Chiefs.
4. DeSantis slams Roberto Clemente book ban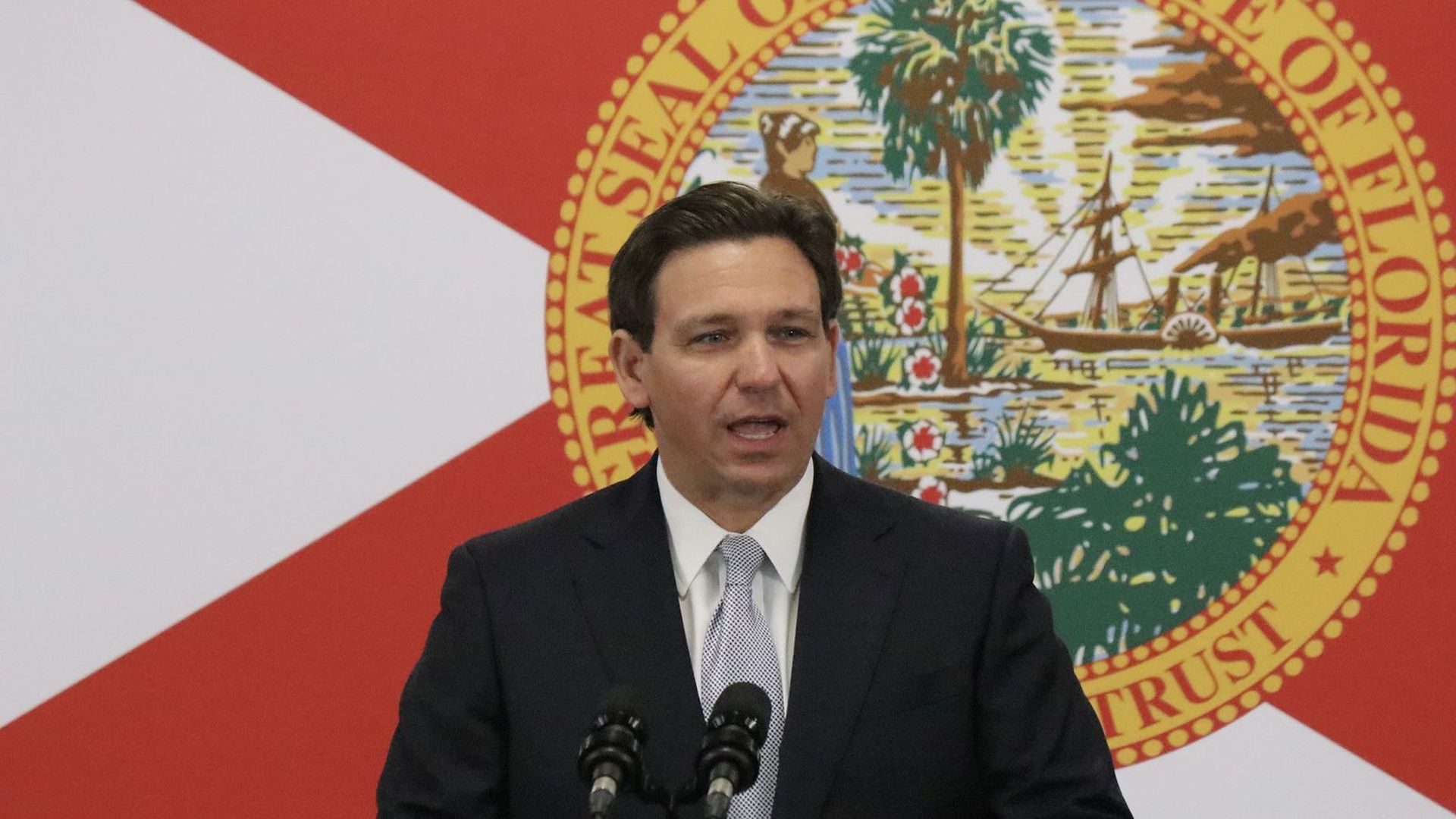 Republican Florida Gov. Ron DeSantis says a school district's months-long removal and review of a children's book about baseball Hall of Famer Roberto Clemente was "a joke" and an attempt to draw attention, Russell writes.
Why it matters: New laws, like those in Florida, limiting discussions on race and gender have led to book bans and have educators scrambling to change lesson plans amid confusion and fear.
Details: DeSantis told reporters at a press conference Tuesday that the removal of the Clemente book by the Duval County Public Schools was "outlandish" and suggested the district was trying to grab headlines.
"They're manufacturing that to try to create a narrative."
DeSantis said new state laws limiting diversity discussions target "pornography" and books with sex acts, not figures like Clemente.
The other side : The Clemente book is just one of 1.6 million titles in classroom and media center libraries that need to be reviewed by a certified media specialist in Duval County Public Schools, a district spokesperson told ABC News.
5. Stories we're watching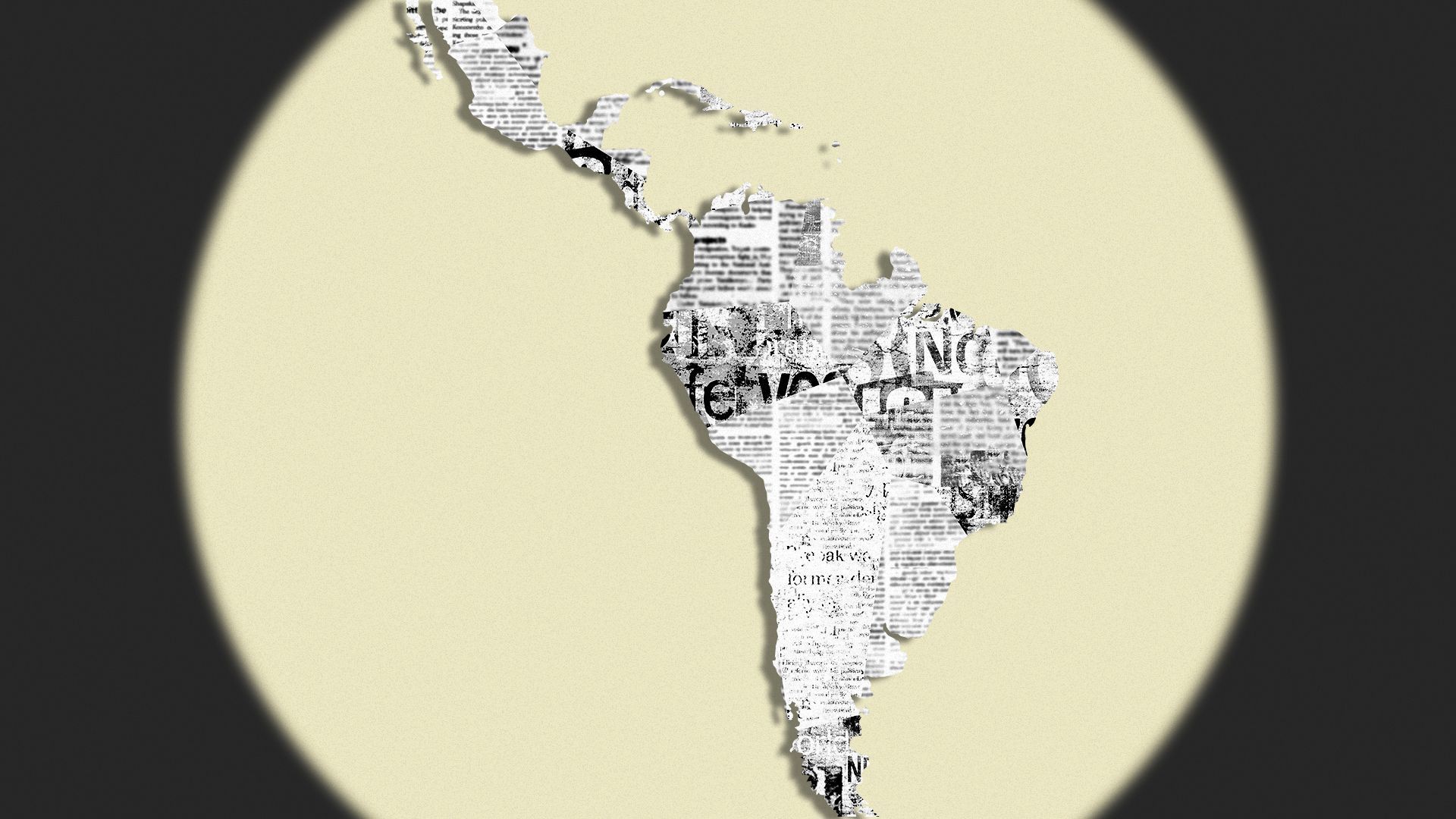 1. At least 40 people, including children, were killed yesterday after a bus carrying migrants went off a cliff in Panama, Reuters reports.
The bus carrying 66 migrants was traveling from the Darién Gap, a jungle that connects Colombia to Central America, and was headed to a shelter in Chiriqui, which borders Costa Rica.
2. The UN office in Honduras sounded the alarm yesterday over a rise in killings of activists in the northern part of the country.
At least five environmental, land and human rights defenders have been assassinated this year, the UN said.
6. Pachanga: George Alvarez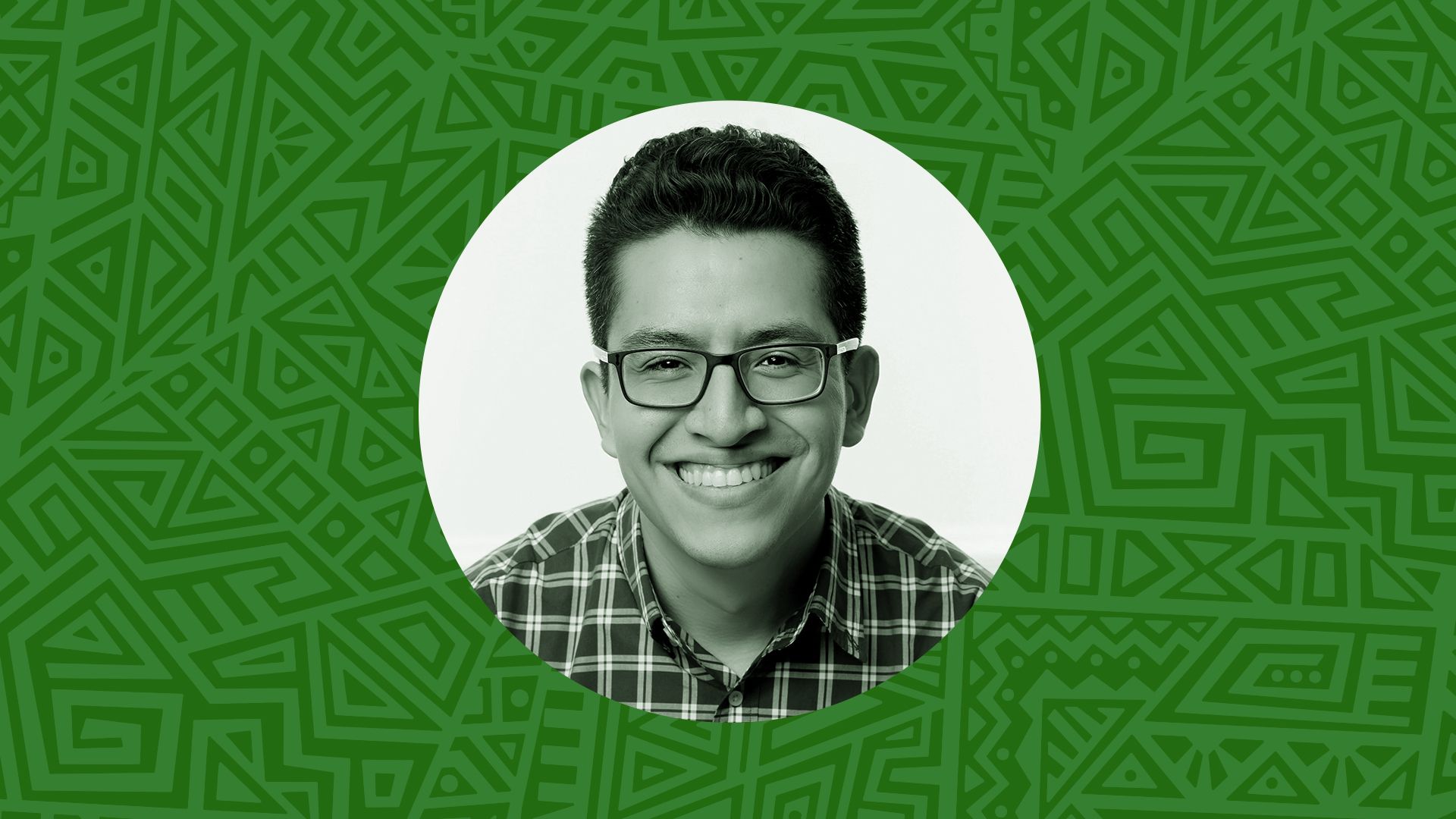 Congrats are in order for George Alvarez, a vehicle security architect for CNH Industrial, who recently co-founded the company's first multicultural employee resource group.
George is the ERG's inaugural president.
CNH Industrial makes equipment and provides services in the agriculture and construction industries.
¡Felicidades, George!
Adios! Thanks to Carlos Cunha for the copy edits and to Axios' Hope King for her help with our one big thing today.