Axios Latino
April 05, 2022
¡Muy buen día! Today we bring you stories on electric cars, the end of Title 42 and a Mexican American family with impressive basketball skills.
🪅 Send us your Pachanga Thursday submissions by replying to this email!
Puede leer la versión en español aquí.
This newsletter, edited by Laurin-Whitney Gottbrath, is 1,712 words, a 6.5-minute read.
1 big thing: Explosion of dual-language programs
The number of Spanish immersion schools and dual-language programs in the U.S. has skyrocketed in the past decade, Astrid Galván writes.
Why it matters: The growing number of these programs shows not only the cultural impact recently arrived Latinos have had in the U.S., but also how families are embracing multilingualism after decades of rejecting it.
Several studies have found that speaking more than one language makes people smarter.
And research shows K-12 students who are in dual-language programs for several years often perform as well as, or better than, their peers in core academic content areas by late elementary school.
By the numbers: There were about 1,000 dual-language programs in U.S. public schools in 2010, said Gregg Roberts, the director of dual-language studies at American Councils Research Center (ARC).
By 2021, more than 3,600 such programs existed, ARC reported.
About 80% of these programs were Spanish programs, and 8.6% were Chinese.
At least 50% of daily instruction has to be in a non-English language to be considered dual-language.
There are also various models, such as two-way instruction, in which English speakers are placed in classrooms with native speakers of the other language, or one-way programs, which enroll mostly English speakers.
The big picture: California, Utah, Texas, North Carolina and New York had over 200 dual language and immersion programs each in 2021, while Washington, Minnesota, New Mexico and Florida each had between 101 and 200 programs, ARC found.
"We fought for it because it was the right thing to do. Now I think the research stands behind us," says Tony Baez, an education leader in Milwaukee, Wis., who has been advocating for dual-language education since the early 1970s.
Yes, but: Dual-language programs may not equally benefit students from immigrant or disadvantaged background, says Lisa M. Dorner, a researcher and associate professor at the University of Missouri.
"Are we just creating programs so that English-dominant (students) learn another language? Or are educators ensuring English learners have access and equity?" she asks.
Read more.
2. 🚗 No place to (re)charge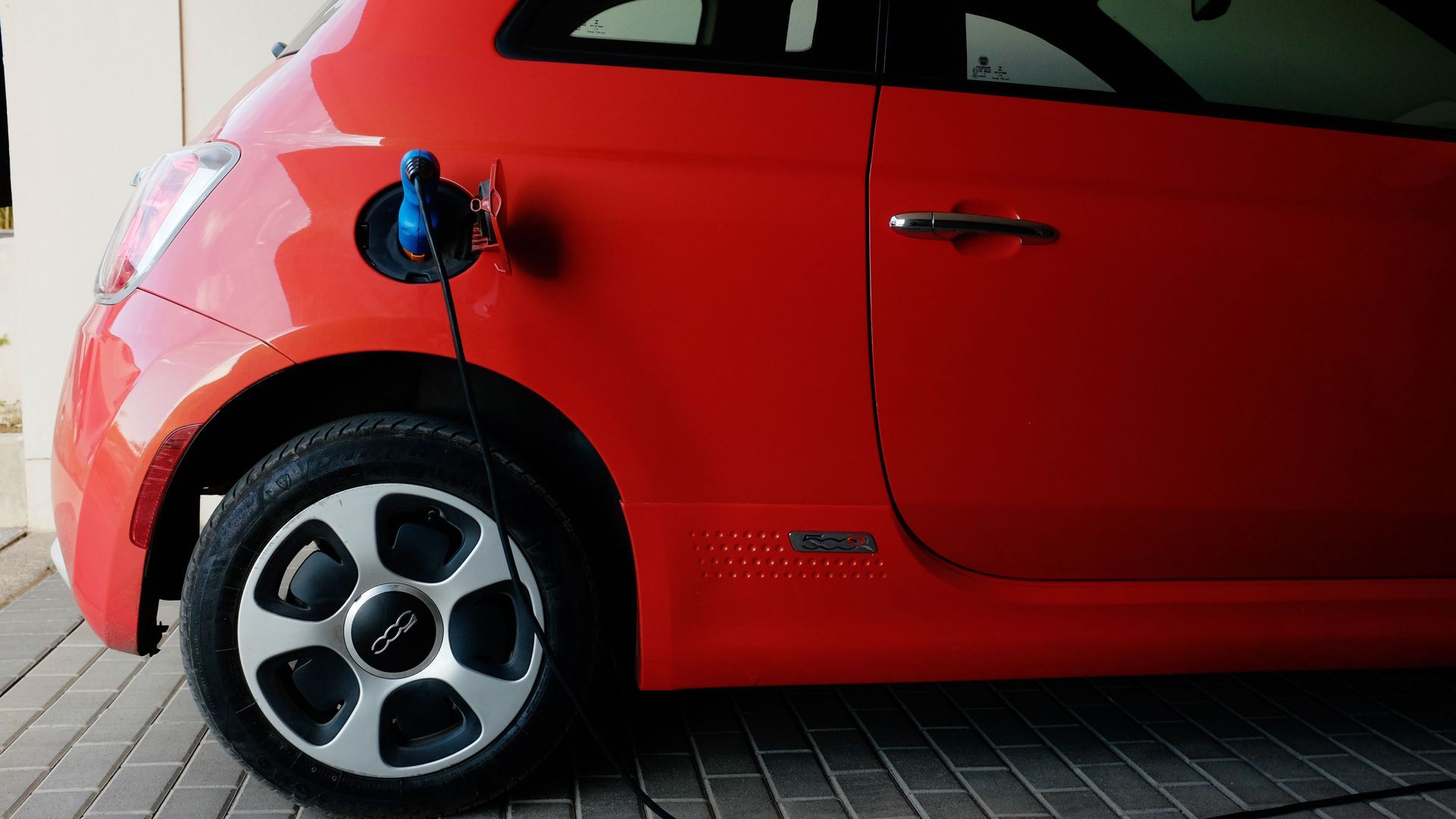 The enthusiasm for electric vehicles is high in parts of Latin America, but sales are lagging due to expensive options and a lack of charging stations, Russ reports.
Driving the news: Brazil leads the world in residents interested in purchasing EVs, according to a recent survey by Morning Consult on consumer trends in the automotive and shared mobility sectors.
The survey of more than 16,000 adults across the Americas, Europe, and the Asia Pacific region also found Brazil leads the globe in excitement over EVs' future.
About 47,000 EVs and hybrid electric vehicles were sold in Mexico last year, up about 61% year-over-year, the National Institute of Statistics and Geography (INEGI) found.
And sales of EVs and hybrids skyrocketed 200% in Colombia, while similar vehicle sales jumped 231% in Chile.
Yes, but: Automakers say that, despite the demand, they don't see EVs becoming the dominant vehicle in Latin America anytime soon.
Toyota Motor Corp. CEO Masahiro Inoue said a lack of government guidelines around decarbonizing transportation is part of the reason for the slow EV adoption in Latin America, per Bloomberg.
For that reason and others, electric vehicles will only make up about 5% of the region's total market by 2030, Inoue said.
The price of an electric vehicle also remains out of range for many people in Latin America, says Marcelo Mena, CEO of the Global Methane Hub and a former minister for the environment in Chile.
"We need the market to deliver vehicles that aren't high-end," Mena tells Axios.
What to watch: Governments in Latin America should buy EV buses and urge the use of EV taxis, Mena says, which would set an example and also force government leaders to come up with a strategy for building charging station infrastructure.
This is already being done in some places, including Chile, which is home to "the largest fleet of electric buses outside of China," Mena adds.
Share this story.
3. Expectations for the end of Title 42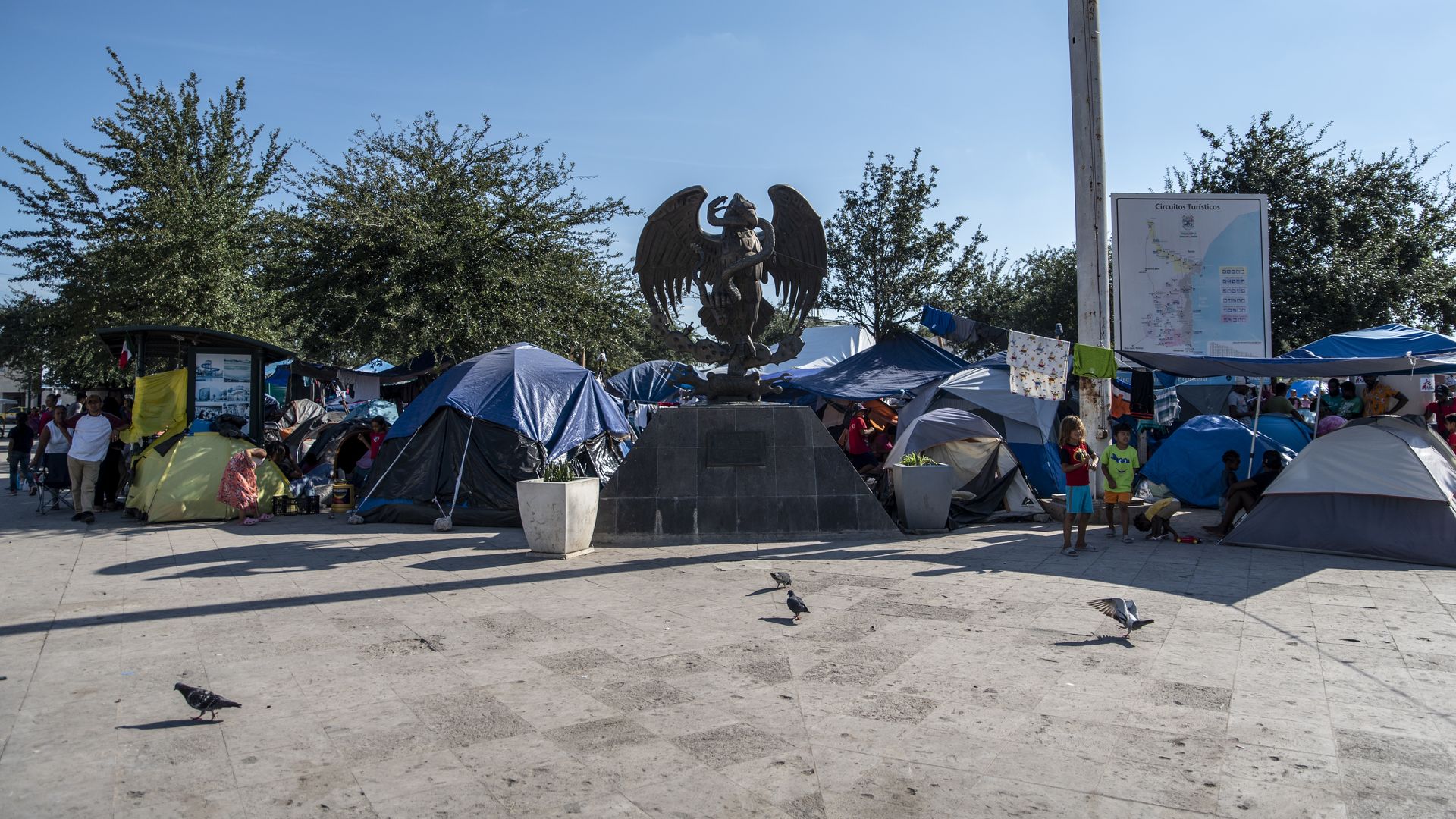 Asylum seekers in Mexico are cautiously optimistic about the planned end of Title 42 in the U.S., Marina writes.
Driving the news: The pandemic-era public health policy, used by the Trump and Biden administrations to quickly expel migrants and asylum seekers, is expected to end on May 23, the Biden administration said last week.
More than 1 million migrants and asylum seekers were expelled under Title 42 from October 2020 through September 2021, per CBP data.
The big picture: Migrants at the border, many of whom have been waiting in squalid conditions, have welcomed Title 42's planned end.
"If it happens, we will truly be so grateful. I just hope [Biden] doesn't back down," Ailín Rodríguez, a Honduran in an improvised Reynosa migrant camp, told Noticias Telemundo.
Thousands forced to wait in Mexico due to Title 42 have faced extortion, rape, torture, kidnappings or other violent attacks, according to Human Rights First, a U.S.-based nonprofit.
What to watch: The White House has said it is preparing for an influx of people, and on May 23 new asylum application rules, still unspecified, will come into play.
Immigration activists fear people will only "end up in detention centers or have their asylum claims very quickly turned down," Fernando García, of the Border Network for Human Rights, told Noticias Telemundo.
Democratic lawmakers, including Sens. Bob Menendez (D-N.J.) and Cory Booker (D-N.J.) called for the restrictions to be lifted "in phases" to avoid "an unnecessary bottleneck effect."
Meanwhile, Republican attorneys general in Arizona, Louisiana and Missouri filed a lawsuit yesterday to try to stop the Biden administration from ending the use of Title 42.
4. Freedom at last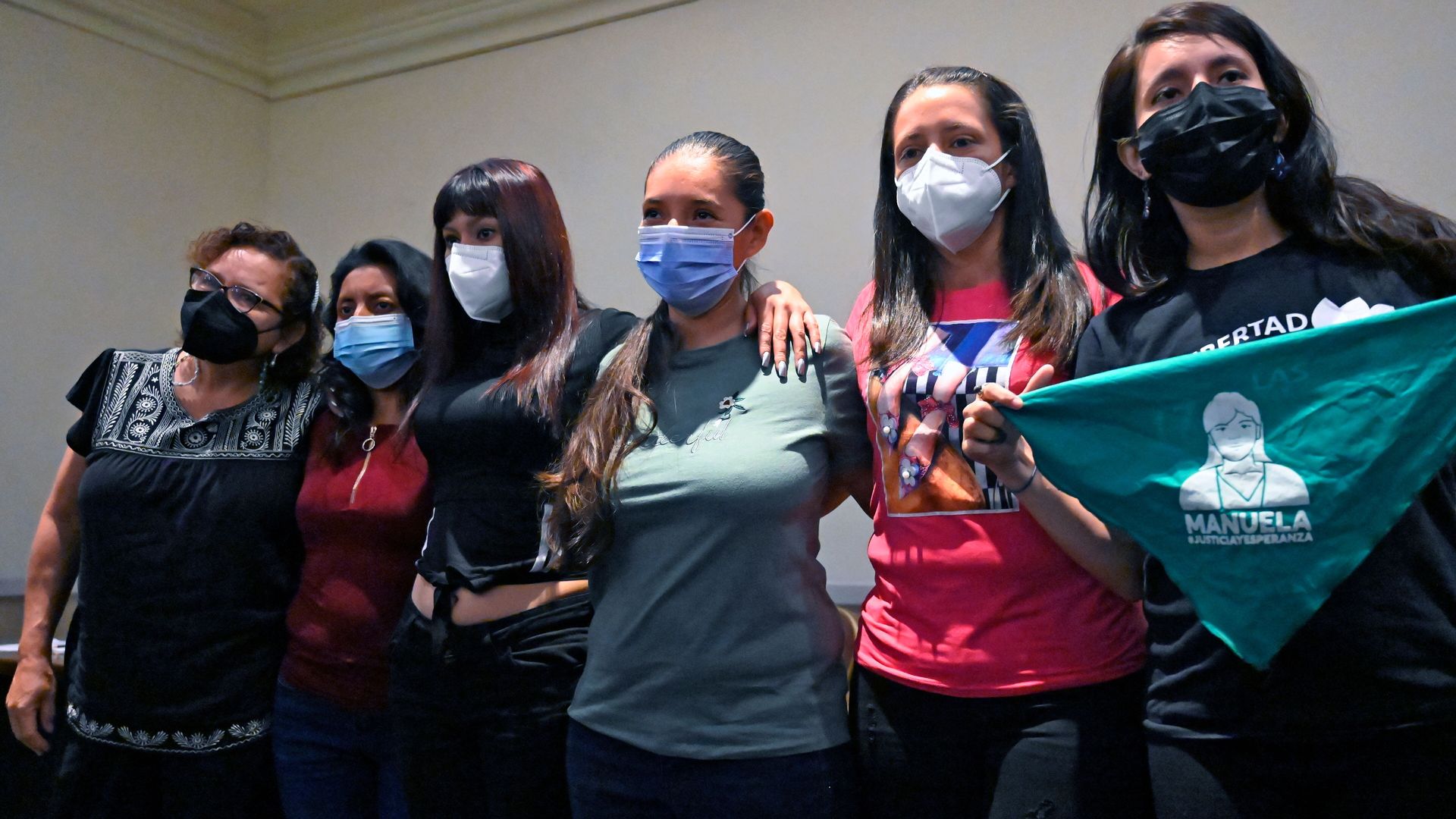 A Salvadoran woman who spent 13 years in prison after suffering a stillbirth was released last week, Marina writes.
Why it matters: The woman, identified only as Maritza, had been convicted of homicide and sentenced to 30 years in prison.
Maritza's neighbors in El Salvador, which has one of the most restrictive abortion measures in the world, reported her as having had an intentional abortion.
Many other women have been convicted of homicide after going to a hospital for vaginal bleeding, a sign of a miscarriage.
Driving the news: A year ago, the cases of two women in similar circumstances as Maritza were brought before the Inter-American Court of Human Rights.
In November, the court said the country should pay reparations for violating the rights to life and health of those women. Nonprofits said it was the first time a government was held liable for obstructing reproductive health care.
Nayib Bukele's government has so far commuted the sentences of six Salvadoran women in response.
By the numbers: In the past two decades, local nonprofits estimate 180 women who had obstetric emergencies were charged with homicide.
A campaign to petition for the pardon of at least 17 convicted women, most of whom are from impoverished backgrounds, was launched last year with support of celebrities like America Ferrera and Kathryn Hahn.
What they're saying: "I lost my youth, my whole family, all the plans to better myself evaporated," Kenia, a woman who was convicted nine years ago at the age of 17, said in February after her release.
5. Stories we're watching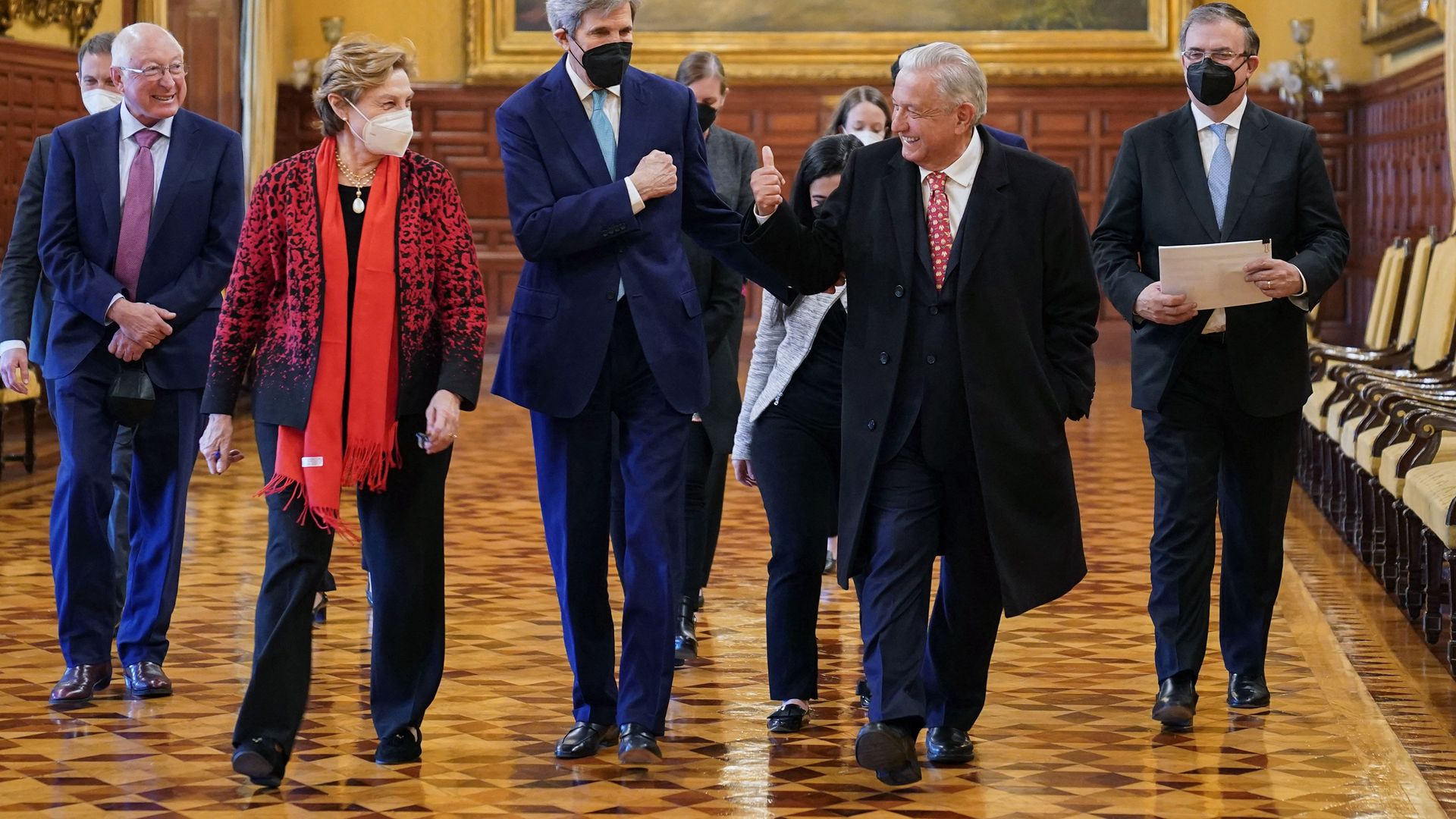 1. The fate of an energy reform measure that might affect Mexico's relationship with the U.S. is set to be decided later today by the country's Supreme Court.
The measure, approved by Mexico's Congress a year ago, prioritizes the use of energy from state fossil fuel power stations over privately-held renewables.
Mexico's antitrust bureau asked the court to decide on the reform's constitutionality, with a vote expected today.
White House climate envoy John Kerry met with President Andrés Manuel López Obrador last week and indicated the energy measure might violate the USMCA North American trade treaty.
2. Costa Rican President-elect Rodrigo Chaves has started organizing a massive party for his expected inauguration on May 8.
Chaves won 52% of the vote in Sunday's runoff after branding himself an anti-corruption outsider. His career has been mostly outside of Costa Rica, with the World Bank.
At the World Bank, Chaves faced repeated claims of sexual harassment between 2008 and 2013. He resigned from his post in 2019, though he denied any wrongdoing, saying jokes he made "were misinterpreted due to cultural differences."
More than 40% of eligible Costa Rican voters did not participate in Sunday's election.
🏀 1 smile to go: It runs in the family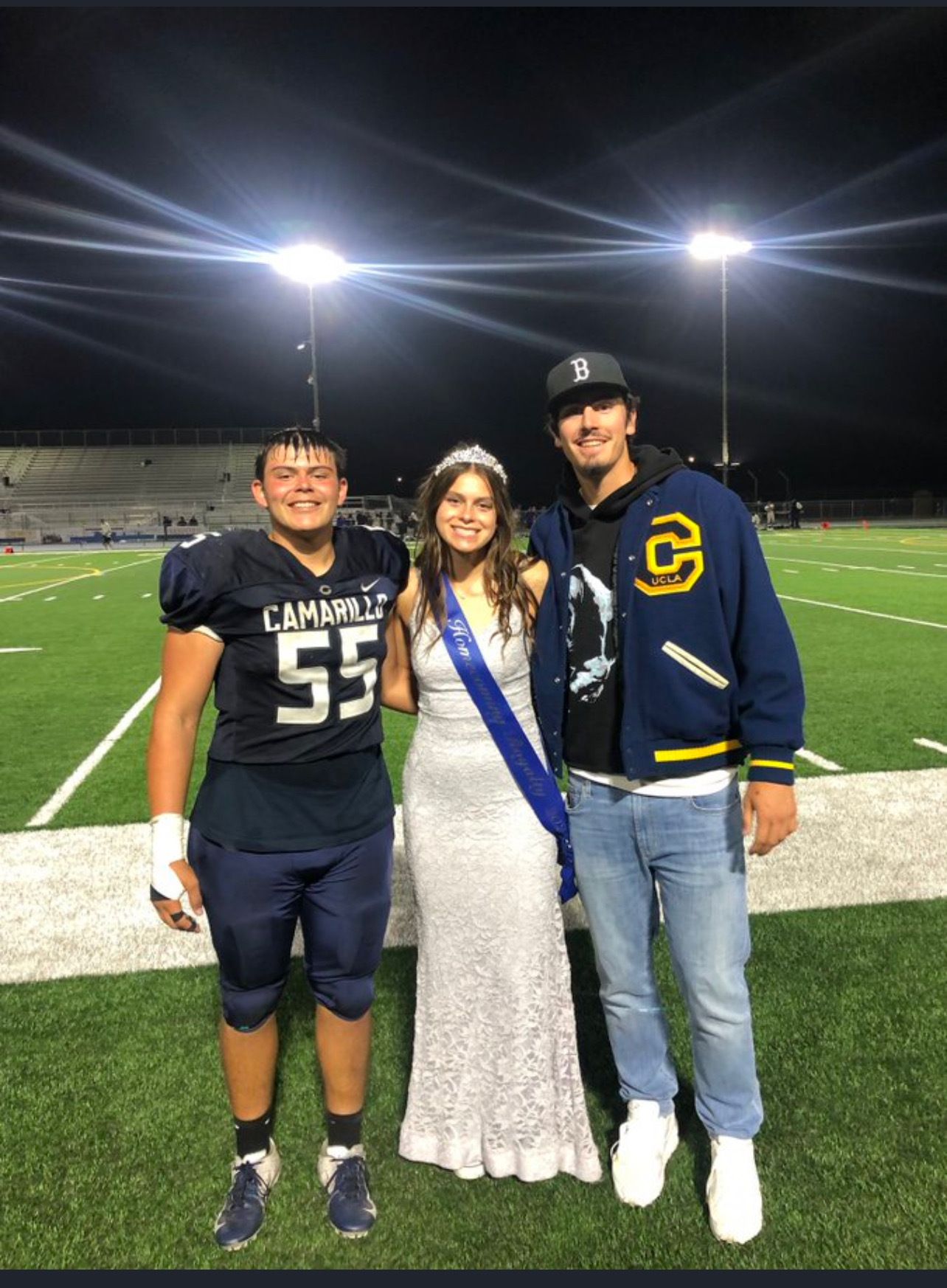 One Mexican American family's basketball success is captivating fans.
The big picture: The eldest of three kids, 21-year-old Jaime Jaquez Jr., led the UCLA Bruins to the NCAA tournament's Sweet 16 last month.
Last week, his younger sister, Gabriela, was named co-MVP of the McDonald's All-American Game.
The 18-year-old high school senior from Camarillo, Calif., has committed to also playing basketball at UCLA.
The youngest, Marcos, 17, plays basketball and baseball, and has received statewide accolades in football.
Details: The family recently signed a deal with Tricolor Holdings, a Texas-based company that offers cars and car loans to underserved Latinos.
"My Mexican American heritage really instilled a hard work ethic in me," Jaquez Jr. says in a video released by the company. "Just seeing how hard my dad worked, as well as my mom. And my grandparents coming over from Mexico was just really inspiring to see as a young kid."
What they're saying: "We try to instill that in our kids, that hard work is basically what you're gonna have to do," Jaime Jaquez Sr. says.
He explains that he and his wife, a teacher, always kept the kids busy with sports, art and dance, allowing them to decide what they felt passionate about. They naturally gravitated toward sports.
But academics are paramount, Jaquez Sr. says.
"Not only are they hard-working kids on the field, but they're hard-working kids in the classroom, and for us that's really important."
Thanks for reading! We'll be back Thursday. Don't forget to send in your Pachanga Thursday suggestions.
If you like Axios Latino, tell a friend to subscribe!