Axios Latino
March 14, 2023
Happy Tuesday friends! We hope you had a great start to the week.
⚡Axios is hosting our second-annual What's Next Summit on March 29 in Washington, D.C. Speakers include music producer Timbaland, head of YouTube head Neal Mohan, Vimeo CEO Anjali Sud, and more. Register here to livestream the event.
Puede leer este boletín en español aquí.
This newsletter, edited by Laurin-Whitney Gottbrath, is 1,235 words, a 5-minute read.
1 big thing: It's Equal Pay Day — but not for Latinas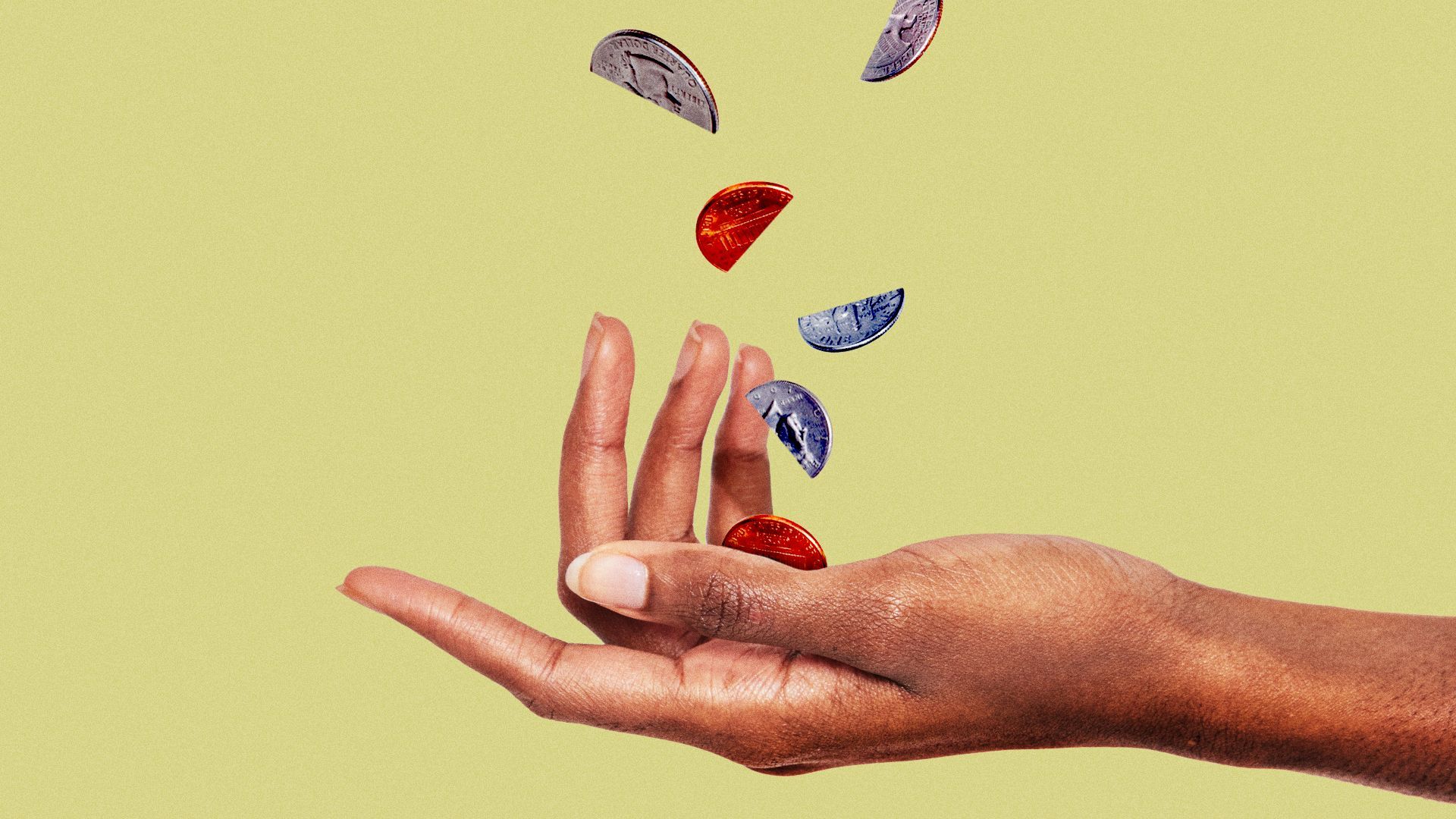 Today marks Equal Pay Day in the U.S., which symbolizes how far into the year women in general must work to earn what men earned in the previous year.
But for Latinas, Equal Pay Day won't come until early October, and for some specific groups, it will come even later, Astrid Galván writes.
Driving the news: Latinas working full time make 57 cents for every dollar a white non-Hispanic man earns. But recent data shows that a woman's country of origin also impacts the size of her wages.
By the numbers: Data from the National Women's Law Center found that Honduran women in the U.S. earn 44 cents for every dollar a white man earns.
Guatemalan women earn 47 cents per dollar.
Salvadoran women earn 49 cents per dollar.
Mexican women earn 52 cents per dollar.
Argentine, Chilean, and Panamanian women earn the most in the U.S., according to the data.
What they're saying: "I think companies could be doing better on the hiring front, they could be doing pay audits, they could be stepping back and allowing workers to unionize," says NWLC director of research Jasmine Tucker.
"We need a multi-pronged approach to attack this," Tucker tells Axios.
2. 🎥 A new studio in town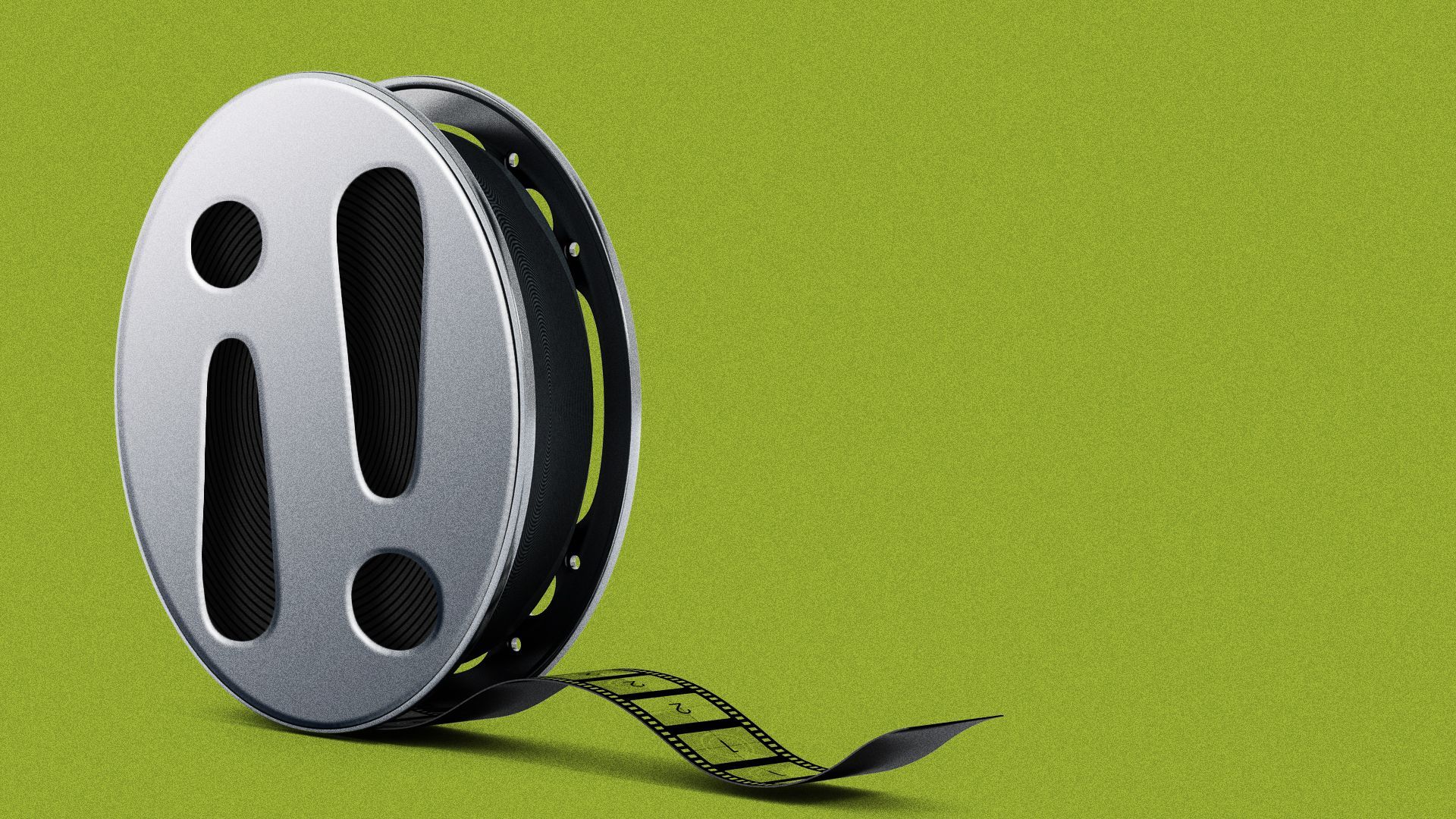 A new movie studio aimed at reaching Hispanic audiences launched this month with a mission to fill a content hole that Hollywood has left open, its founder tells Astrid.
Why it matters: Latinos are huge moviegoers but represent a fraction of people in front of and behind the screen.
Driving the news: Albert Sandoval, a Mexican American movie buff with more than 15 years in the movie industry, tells Axios Latino that he started Ultraísmo because he was sick of the way Hollywood executives rarely get behind — and fund — Latino-led projects.
"I got tired of waiting for the decision-makers in Hollywood to give us the opportunity to represent our culture in anything other than a negative stereotype," Sandoval says.
"From a business perspective, I cannot understand why Hollywood has not made a more concerted effort to invest in understanding this market more," he adds. "I think it's a combination of decades and decades and decades of misrepresentation; a lot of ignorance about the nuances of Latino culture."
To fund the projects, Ultraísmo takes a different approach than traditional studios: finding corporate sponsors.
Ultraísmo announced its first project — "Cine de Oro: The Golden Age of Mexican Cinema," a documentary that explores Mexican film from the 1930s to the 1950s — last week.
The film is in production and is expected to premiere in September 2024.
What they're saying: Michael Pachter, an analyst and managing director of equity research for Wedbush Securities, says studios are slowly coming around to making Hispanic content, but progress is extremely slow.
If Sandoval succeeds with Ultraísmo — and Pachter thinks he will — more filmmakers will likely try the approach, Pachter says.
"I've never noticed [a studio] focused on a particular culture probably with the exception of Bollywood because that's a proven production value," Pachter adds. "I think his approach is actually smart."
3. Fixing a data problem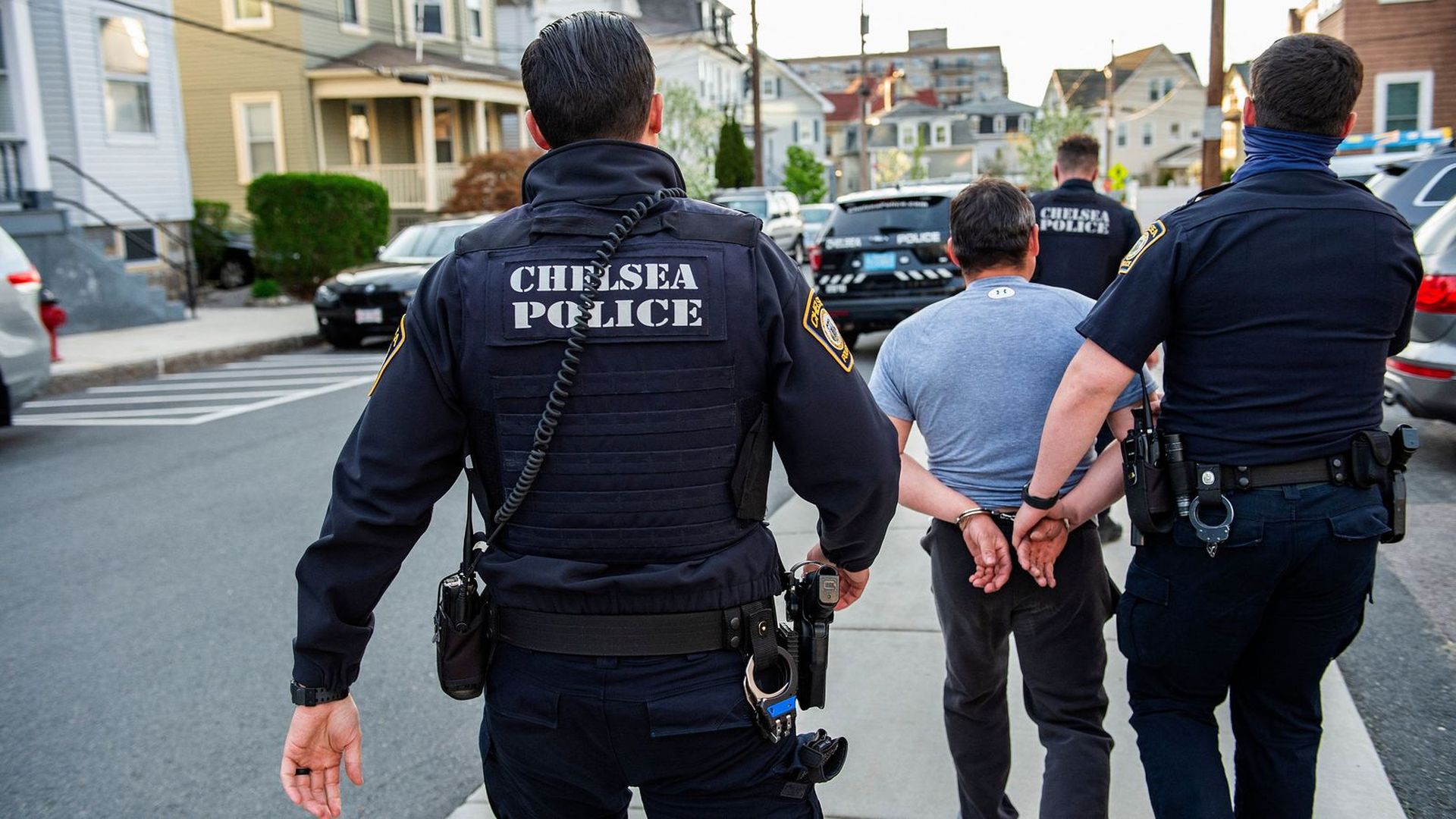 A federal initiative seeks to standardize metrics in the country's criminal justice system as states and police struggle to keep data on Latinos, Indigenous people, and Asian Americans, Russell writes.
Why it matters: States and police have varying data collection systems identifying people of color during arrests or incarceration, causing incomplete or incorrect statistics. Experts say that incomplete data make developing policies to address inequalities hard.
Details: The Bureau of Justice Assistance, which is part of the U.S. Justice Department's Office of Justice Programs, along with the Council of State Governments Justice Center launched "Justice Counts" last year to address the data problem.
With the help of 21 other groups, the initiative aims to help criminal justice policymakers make better decisions with data that are "more timely, less disjointed, and as useful as possible."
Justice Counts proposes law enforcement use similar standardized methods to identify people based on race, ethnicity, and gender. For example, the proposals asked police to ID Latinos on race and ethnicity.
What they're saying: Justice Counts wants to ensure consistent data is collected for every single point in the criminal justice system, from arrest to supervision, from prison to release, says Clementine Jacoby, CEO of Recidiviz, a nonprofit group that urges better data to reduce incarceration and is a partner in the federal initiative.
What to watch: Groups affiliated with Justice Counts will soon launch an educational campaign to get states and local agencies to adopt a set of standardized methods.
The campaign also will target colleges to educate criminal justice majors on the need for standardized data, Jacoby said.
4. Gadi Schwartz goes primetime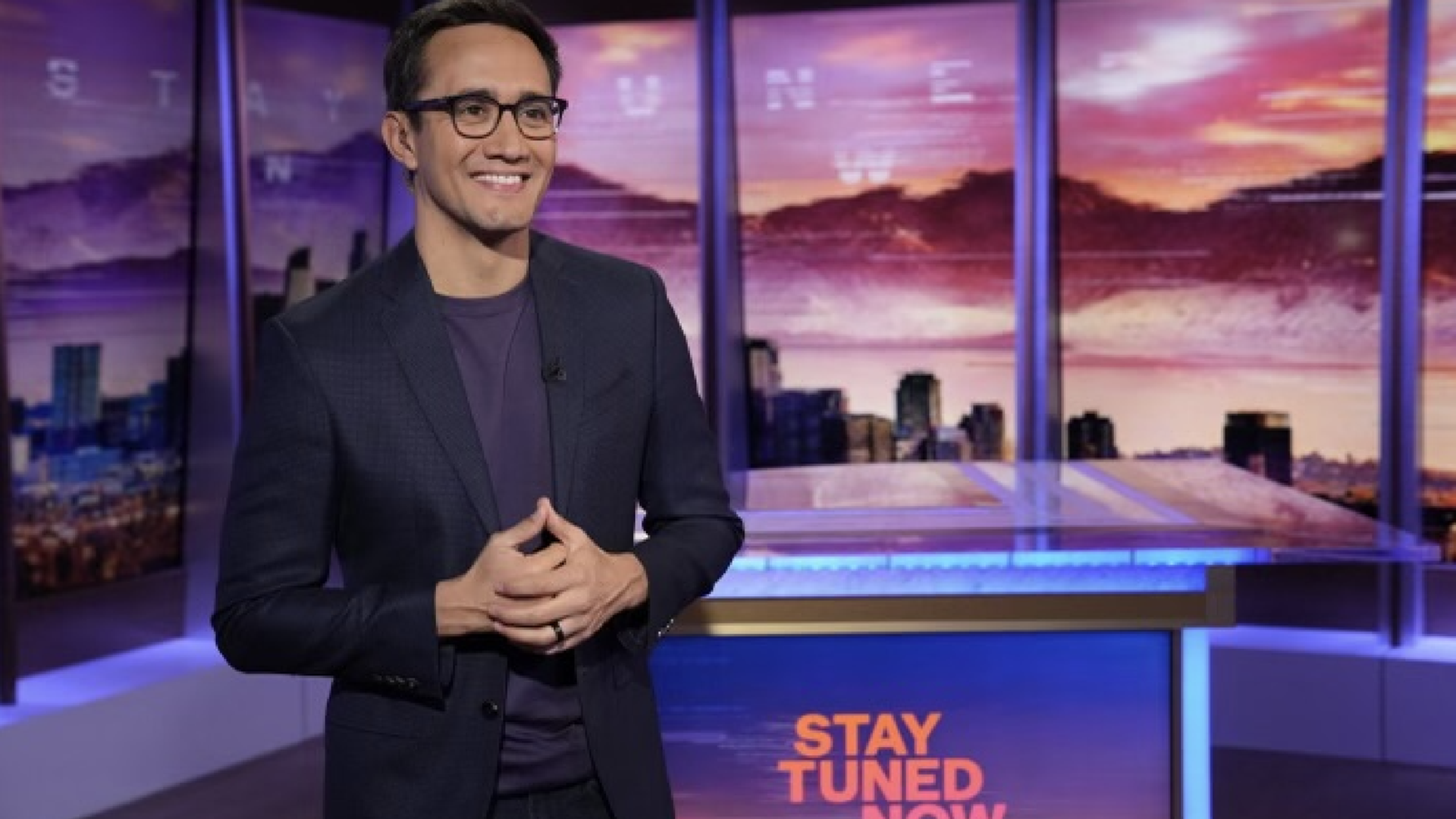 NBC News last night debuted "Stay Tuned NOW," a new primetime streaming program on NBC News NOW, anchored by NBC News' Gadi Schwartz, Russell writes.
Why it matters: The Guatemalan-born Schwartz is one of the few Latinos to anchor a national U.S. news show, even as Hispanic audiences grow.
Details: "Stay Tuned NOW," scheduled to air on weeknights at 8pm ET, will dive into the day's most talked-about reports and the latest breaking news.
What they're saying: "As someone who was born in Guatemala, and raised in New Mexico, I'm honored to add that additional perspective to our coverage of our communities," Schwartz tells Axios.
Schwartz said "Stay Tuned NOW" will spotlight reporting from Noticias Telemundo and hopes to eventually anchor the program from cities across the American Southwest.
"Latinidad is a kaleidoscope of culture and it gives me so much hope that we are finding new ways to reflect that in our programming."
Of note: Tom Llamas, another Latino journalist, anchors "Top Story with Tom Llamas" at 7pm ET on NBC News NOW, making the pair one of the few Latinos to host back-to-back shows.
5. Stories we're watching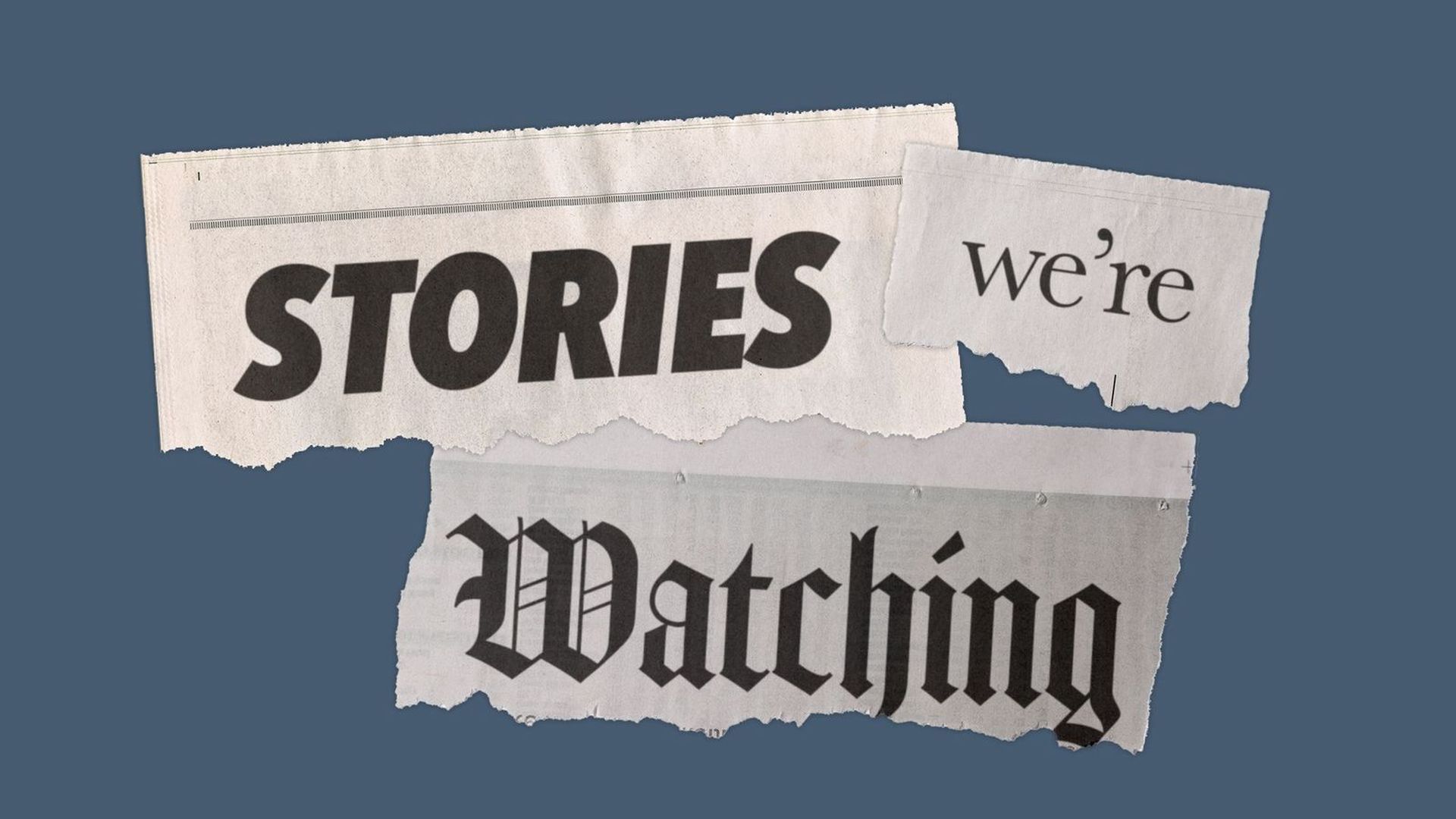 1. Nicaraguan President Daniel Ortega on Sunday threatened to break ties with the Vatican after Pope Francis compared the government, which has increasingly cracked down on dissent, to the dictatorships of Lenin and Hitler.
Ortega's government last month sentenced Rolando Álvarez, a Catholic bishop and outspoken government critic, to 26 years in prison.
2. Mexico yesterday told its consuls in the U.S. to emphasize more how the government is combatting the trafficking of fentanyl, a drug produced in Mexico but largely consumed in the U.S.
The campaign was announced after Sens. Lindsey Graham (R-S.C.) and John Kennedy (R-LA) said they'd introduce legislation to allow the U.S. military to go after cartels "wherever they exist."
Mexican President Andrés Manuel López Obrador called them "mequetrefes," or schmucks, with an "interventionist leaning."
6. Smile to go: On a high wire
A longstanding Mexican acrobatic tradition has opened its doors to women for the first time, Marina writes.
Details: Yadira Mendoza, 17, made her debut last month as the first female member of the San Sebastián and Santa Rosa maromeros, who perform a specific dance and trapeze act that dates back to the 16th century.
The maromeros perform during town festivals and religious holidays in the Mixtec/Ñuu Savi regions of Oaxaca and other states.
The maroma tradition was lost for a few years as mass emigration meant there were few left to practice it, but a young group has been working since 2018 to rescue it, including by inviting whoever is interested to audition.
What she's saying: "It's great doing this to break machismo stereotypes about how supposedly women can't do these types of dances," Mendoza tells Noticias Telemundo.
Thank you to Patricia Guadalupe for her copy edits! If someone forwarded you this newsletter, please sign up here.