Axios Latino
January 26, 2023
Good day!
Would you help us out? We're looking into whether mass shootings have changed our behaviors.
Do you avoid large crowds? The grocery store? Go on without a worry? Reply to this email with your thoughts.
Puede leer este boletín en español aquí.
This newsletter, edited by Astrid Galván and Laurin-Whitney Gottbrath, is 1,361 words, a 5-minute read.
1 big thing: Why parents worry — and how much
It's not just your abuelita — many Hispanic parents worry a lot more than other parents about certain things, according to new data from Pew Research Center.
The big picture: Being a parent was already hard. But social media and the pandemic have made parenting a minefield.
Details: Last fall, Pew conducted an online survey of 3,757 U.S. parents — 872 of whom identified as Hispanic — with children younger than 18.
Hispanic parents said they worry just about the same as all other parents when it comes to their kids' mental health, which Pew found was the overall top concern.
But when it comes to concerns about their kids getting in trouble with police, getting pregnant, getting shot or having problems with drugs or alcohol, they worry at almost twice the rate as the rest of parents.
By the numbers: 48% of Hispanic parents said they worry about bullying, compared to 35% of all parents.
43% of Hispanic parents said they worry their child will be kidnapped or abducted, compared to 28% of all parents.
There's a variety of reasons for those differences, experts tell Astrid.
For one, Latinos often practice collectivism over individualism: They prioritize the family over themselves, which leads to a lot of worrying.
"We're loving, we are warm, we express solidarity — that can go the other way," says Layla Sarquis, affiliate faculty at the Chicago School of Professional Psychology. "And we tend to over-worry. We tend to assume responsibilities that are not ours. We tend to be fixers because of that collectivistic nature."
But Latinos also contend with structural racism and marginalization, says Manuel X. Zamarripa, co-founder of the Institute of Chicana/o/x Psychology in Austin, Texas.
Zamarripa points to police violence against Latinos as one of the factors that may affect a parent.
Yes, but: Hispanic parents find their roles rewarding and say being a parent is a crucial part of who they are.
39% of Hispanic survey respondents said parenting is enjoyable all of the time, while 45% said it's rewarding all of the time.
Meanwhile, 25% of all parents found it enjoyable all of the time and 36% said it was rewarding all of the time.
2. California fast-food workers law on hold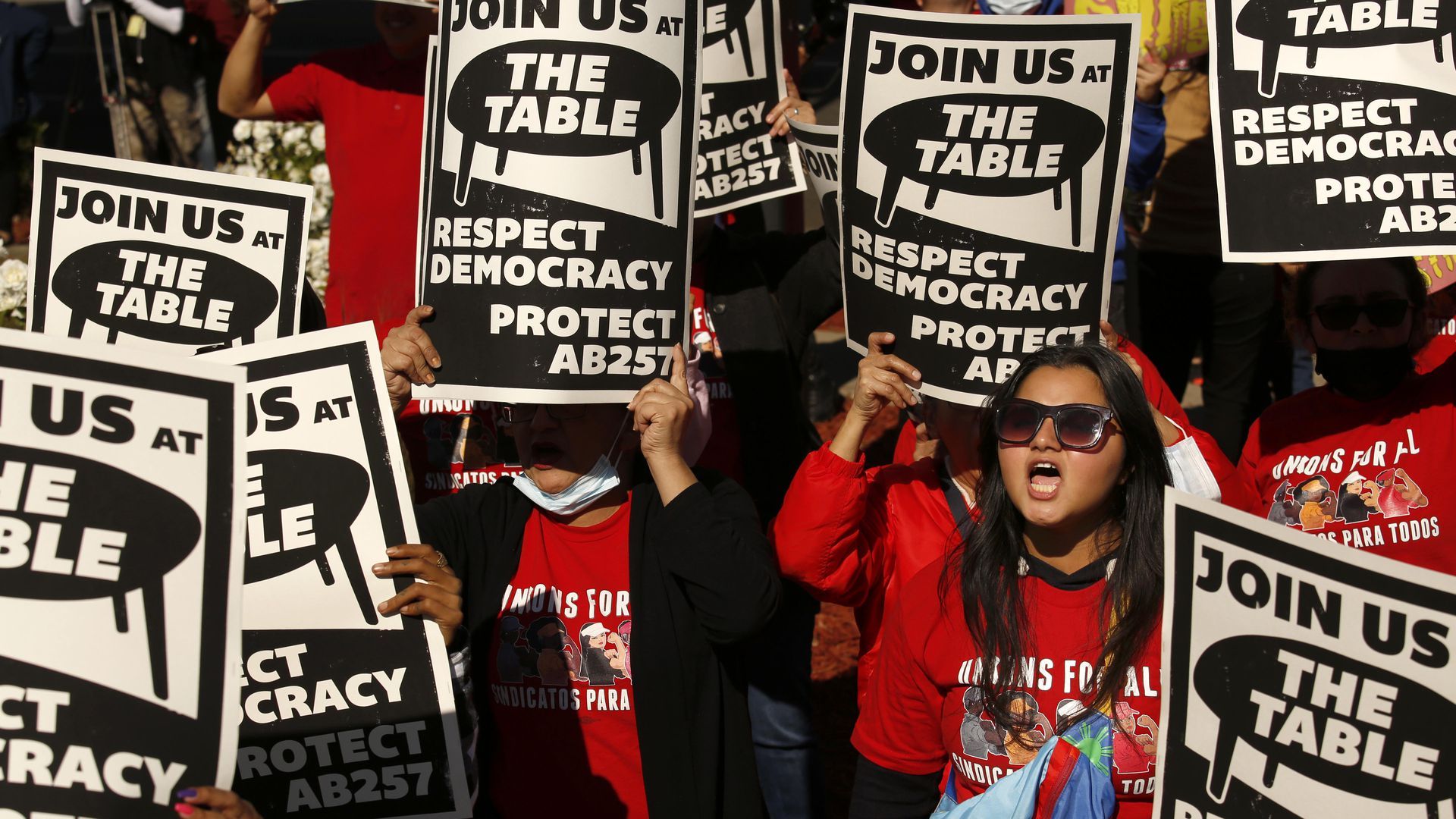 California's secretary of state said yesterday that enough signatures were collected to trigger a statewide referendum on the landmark Fast Food Accountability and Standards Recovery Act, Axios' Emily Peck writes.
Why it matters: The law, AB 257, was hailed as groundbreaking by labor advocates as a way to improve working conditions in the fast food industry when it was signed by Gov. Gavin Newsom in September.
60% of the California's fast food workforce is Latino.
The law would establish a council to set industrywide health and safety standards, and potentially set a fast-food minimum wage as high as $22 an hour.
The referendum, at a minimum, delays the law's implementation by more than a year. The vote won't be held until November 2024.
What they're saying: "We're pleased that Californians will get the chance to exercise their constitutional right to vote on this law and will continue to support the operators, small business owners, and workers that make the restaurant industry so important to our customers' lives," Sean Kennedy, the National Restaurant Association's executive vice president for public affairs, said in a statement.
Advocates said they'll keep fighting for its passage: "Despite fast-food corporations' efforts to distort the referendum process, we know California voters see through their tricks," Mary Kay Henry, president, Service Employees International Union, said in a statement.
3. Reading ambassador to battle false narratives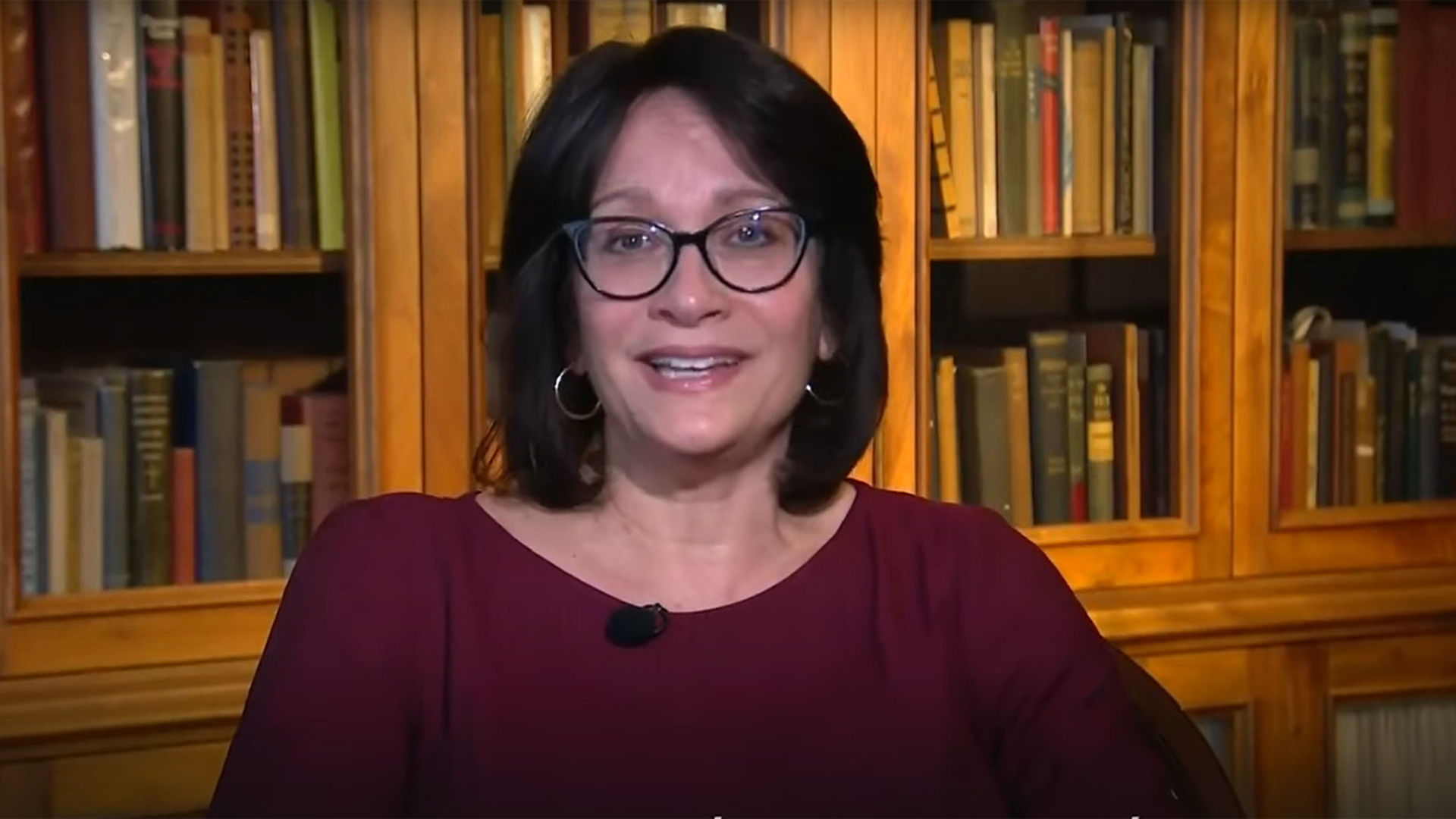 Cuban American author Meg Medina was inaugurated Tuesday as the first Hispanic ambassador for young people's literature at the Library of Congress, Marina writes.
Why it matters: Young adult and children's literature has been diversifying in recent years, but several of those works have been targets of book bans.
What she's saying: Medina, the 2019 Newbery Medal winner for "Merci Suárez Changes Gears," says she hopes "to serve as an example of Latinos' contributions to the U.S. literary landscape."
 "I can also be an example to counter the false narratives about Latinos, like saying we don't read or care little about education, and to show young people the immensely positive effect that developing a reading habit can have," Medina told Noticias Telemundo.
Medina added that she learned to love reading because her mom would take her to the library when they ran other errands.
Details: Established in 2008, the two-year post entails traveling across the country to promote reading among children and teens.
Past ambassadors include bestselling authors Jason Reynolds and Jacqueline Woodson.
Medina said in her inauguration speech that she hopes the program she launched, "¡Cuéntame!: Let's talk books," will encourage kids to connect with works of all genres and formats — including bilingual books, graphic novels and audiobooks.
4. Arsenic in neighborhoods' water supply
U.S. neighborhoods with a bigger proportion of Hispanics or Native Americans are more likely to have higher levels of arsenic and uranium in their water supply than predominantly white, non-Hispanic communities, according to a recent study.
Why it matters: Any intake or exposure to arsenic or uranium is toxic, and long-term exposure has been linked to everything from skin lesions to cancers, diabetes and cardiovascular disease.
Details: Higher levels of arsenic and uranium were found in Latino and Native American neighborhoods regardless of socioeconomic status, Irene Martinez-Morata, lead author of the study, tells Marina.
White non-Hispanic neighborhoods were found to have the lowest levels of arsenic and uranium, according to the study, which was published last month in Nature Communications.
What they're saying: "By identifying the places where this is happening most, we hope we can guide public health initiatives to mitigate the issue or invest in cleanup of those water systems. The results are a call to action," says Martinez-Morata, a doctoral fellow from Columbia's Mailman School of Public Health.
"The racial and ethnic composition of a neighborhood should never be associated with the quality of water that people drink daily," she adds.
The big picture: It's likely that the neighborhoods identified in the study also have other contaminants because these communities have historically received fewer investments to clean up or build new infrastructure, Martinez-Morata says.
What to watch: The EPA announced early this month that it will distribute $100 million in grants to community nonprofits and government entities for projects that address environmental, public health, climate change and emergency preparedness.
With the funds, "local organizations and leaders have the opportunity to make every dollar count to help those who are often overburdened by the weight of environmental injustice," says Antonieta Cadiz, managing director of Latino engagement at Climate Power.
5. Stories we're watching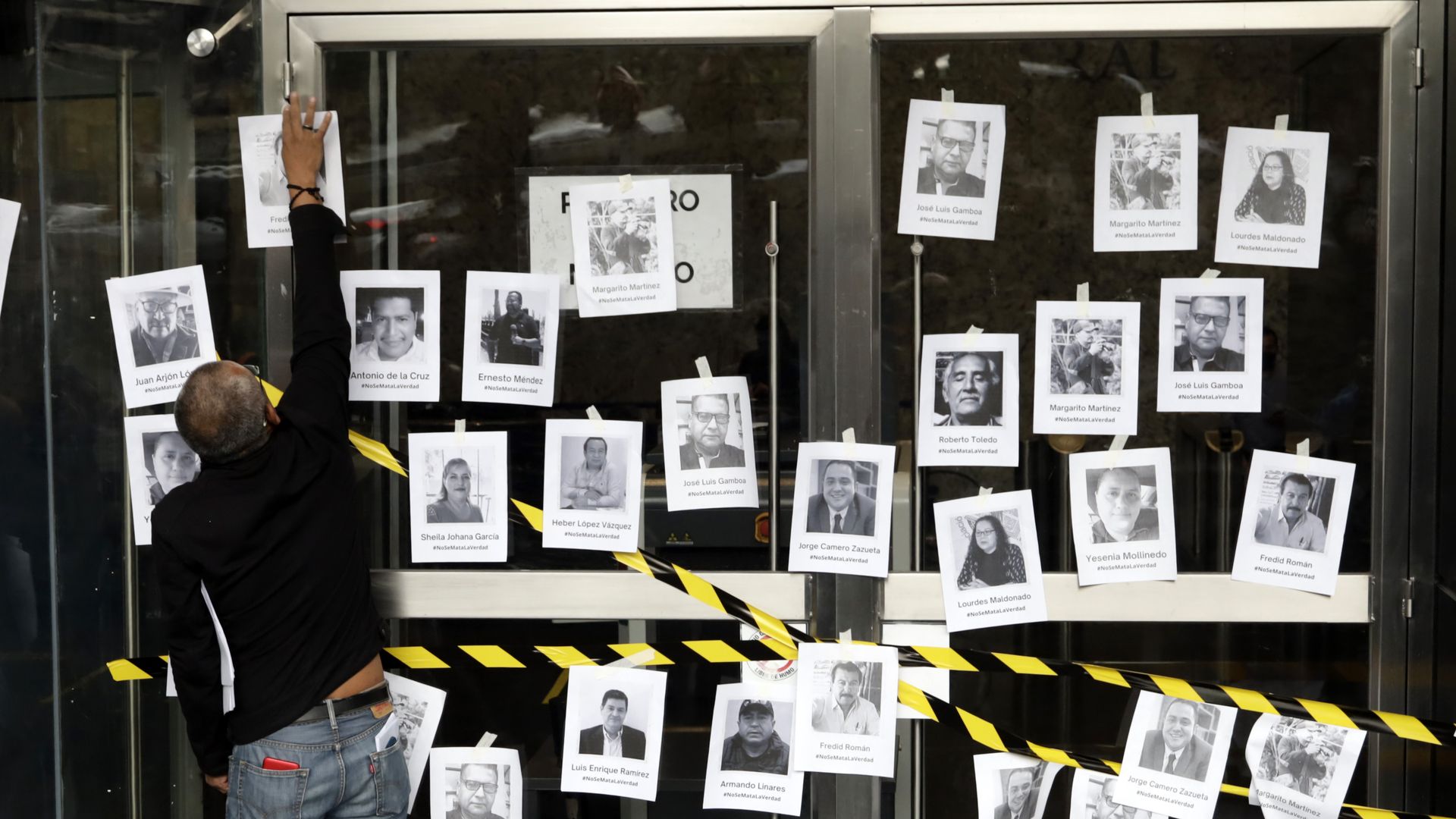 1. Latin America and the Caribbean make up the deadliest region for journalists worldwide in 2022, according to a new report from the Committee to Protect Journalists.
Almost half (30) of the 67 media workers slain last year were from the region. Most were from Mexico and Haiti.
2. Chile this week chose 24 experts to oversee the drafting of a new constitution, months after voters rejected a proposal.
The lawyers were chosen by Congress to create a rough draft. In May, the public will elect 50 candidates who will finalize the proposal.
6.🪅Pachanga: Brian J. Garcia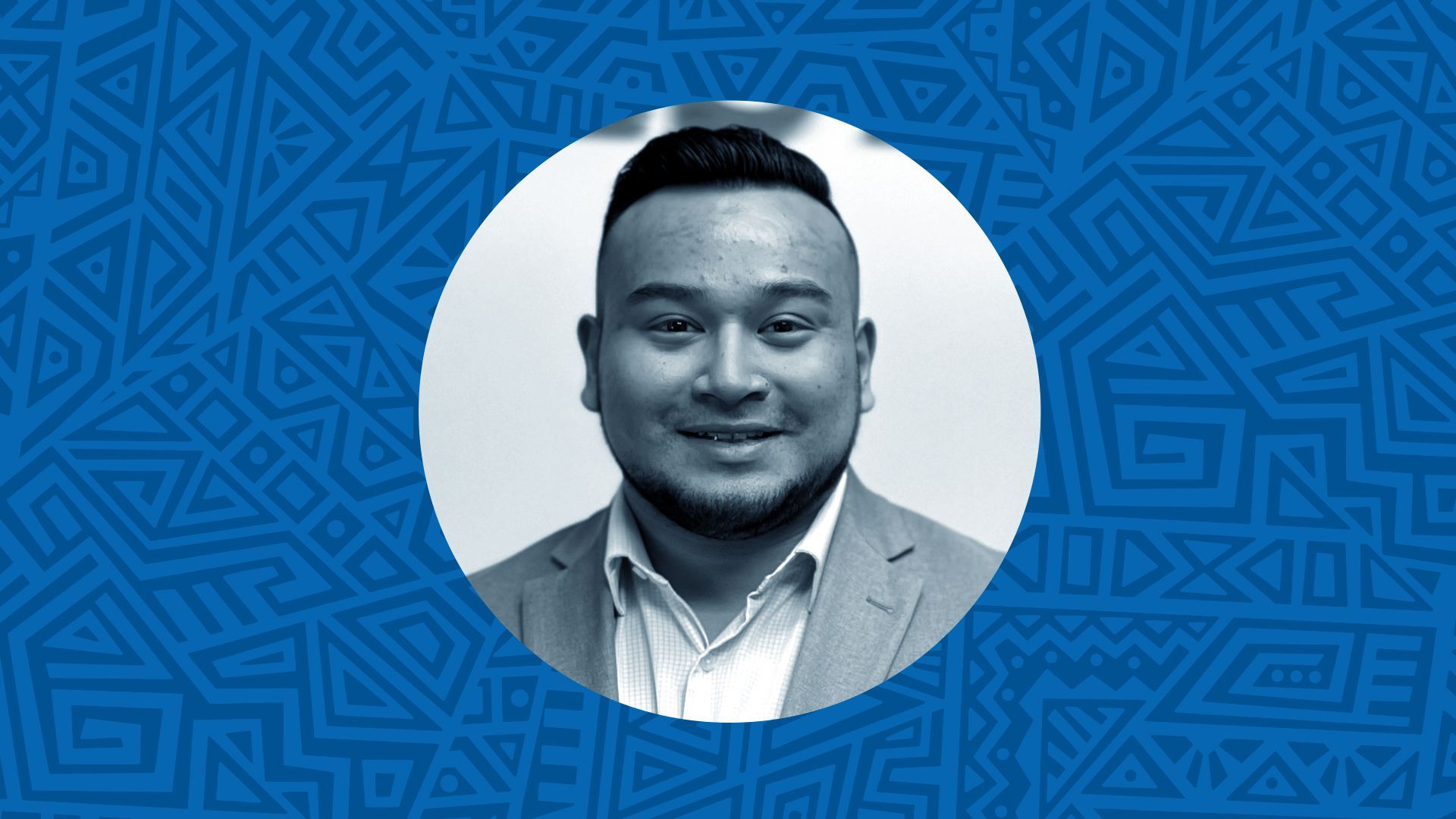 We want to give a big congrats to Brian J. Garcia, who was just named the communications director for U.S. Rep. Juan Vargas (D-Calif.)
Brian was previously press secretary for U.S. Rep. Sylvia Garcia (D-Texas, no relation), and this is a big promotion for him.
Congrats, Brian!
Have you recently accomplished something you're proud of? Let us know by replying to this email!
Thanks for reading, and thanks to Carlos Cunha for the copy edits! If you're not signed up, make sure to do so here.