Axios Latino
September 22, 2022
🥳 Welcome back!
💌 You are invited to join us virtually for the inaugural Axios Latino Visionarios event Sept. 29 at 6pm ET.
The event will feature interviews with top newsmakers like White House senior adviser Julie Chávez Rodríguez, Rep. María Elvira Salazar (R-Fla.) and Rep. Ruben Gallego (D-Ariz.)
Request an invitation to join us in-person here.
Puede leer la versión en español aquí.
This newsletter, edited by Astrid Galván, is 1,340 words, a 5-minute read.
1 big thing: Latino output eclipses U.K. and India GDPs
The total economic output of U.S. Latinos reached $2.8 trillion in 2020 and would be the fifth largest GDP in the world if U.S. Latinos were an independent country, according to a report released today.
Why it matters: The report showed U.S. Latino buying power and economic output grew during the pandemic despite the disproportionate impact it had on Latino communities, Russell writes.
The Latino "GDP" even surpassed those of the United Kingdom, India and France.
Details: The study by the Latino Donor Collaborative, a non-profit organization researching Latino issues, was released Thursday.
The growth is likely due to a strong workforce that rebounded quickly despite a disproportionate rate of infections, the report says.
Pay in low-wage positions like hospitality and service jobs — in which Latinos are overrepresented — also grew over the last couple of years as businesses struggled to find workers.
By the numbers: Latinos' GDP has grown by nearly 65% since 2010, when it was $1.7 trillion.
When adjusted for inflation, U.S. Latino GDP shrank by 0.8%, while the non-Latino U.S. GDP shrank by 4.4%, the report found. The total U.S. GDP in 2020 was $20.9 trillion.
The U.K.'s GDP shrank by 9.8%, France's by 8.2%, and India's by 7.1%, according to the study.
What they're saying: "Latinos have proven to be a tremendous source of resilience for the broader U.S. economy, even in the face of a one-in-a-century global crisis such as COVID-19," the report's authors wrote.
"The performance of Latinos during the pandemic is exemplified by income data. From 2010 to 2020, Latinos enjoyed significantly higher wage and salary income growth than non-Latinos," they added.
2. Interview: Rigoberta Menchú Tum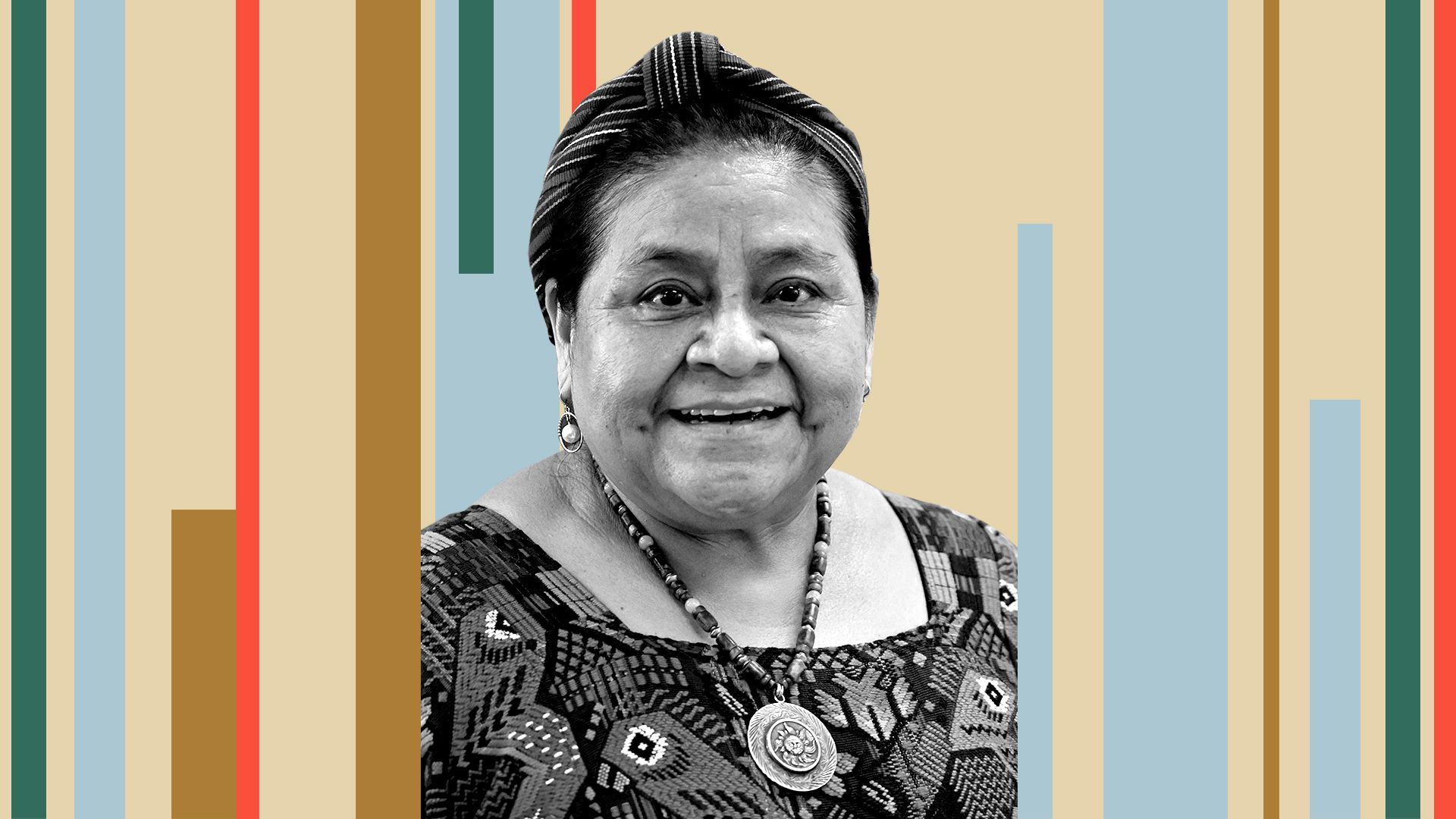 Nobel Peace Prize laureate and Indigenous rights activist Rigoberta Menchú Tum says she sees signs of hope in her native Guatemala despite the government's intensifying crackdown on journalists and anti-corruption prosecutors, Marina writes.
State of play: President Alejandro Giammattei's government over the past couple of years has charged or jailed nearly two dozen prosecutors working on anti-corruption cases and journalists whose coverage exposed government wrongdoing, according to local media reports.
The government has also targeted judges, several of whom have gone into exile, mostly in the U.S.
What she's saying: In an interview with Axios Latino conducted after she spoke at a summit on digital innovation in Mexico City last week, Menchú Tum said she is optimistic despite the crackdown.
Menchú Tum cited the legal victory for a group of Mayan women sexually assaulted by members of a paramilitary group during the civil war as one reason to be encouraged. The men were each convicted and sentenced to 30 years in prison this year.
The women's determination to push that case forward "shows Guatemala is still the cradle of many brave people," Menchú Tum said.
"I think it's a blessing that we lived through an era of such violence and are still alive, and having life compels us to keep fighting against impunity, violence, femicide … to prove that violence, discrimination, racism should not and will not be forgotten," Menchú Tum told Axios Latino.
Flashback: Menchú Tum was born in 1959, a year before Guatemala's civil war broke out, in a remote community that is majority Mayan K'iche'.
Her dad, mom and younger brother were murdered at separate times in the late 1970s as part of a government campaign against Indigenous peoples and anyone considered a "subversive domestic enemy."
She was forced to flee to Mexico in 1981 over her activism and was awarded the Nobel Peace Prize in 1992.
3. Most Latino workers don't feel fully included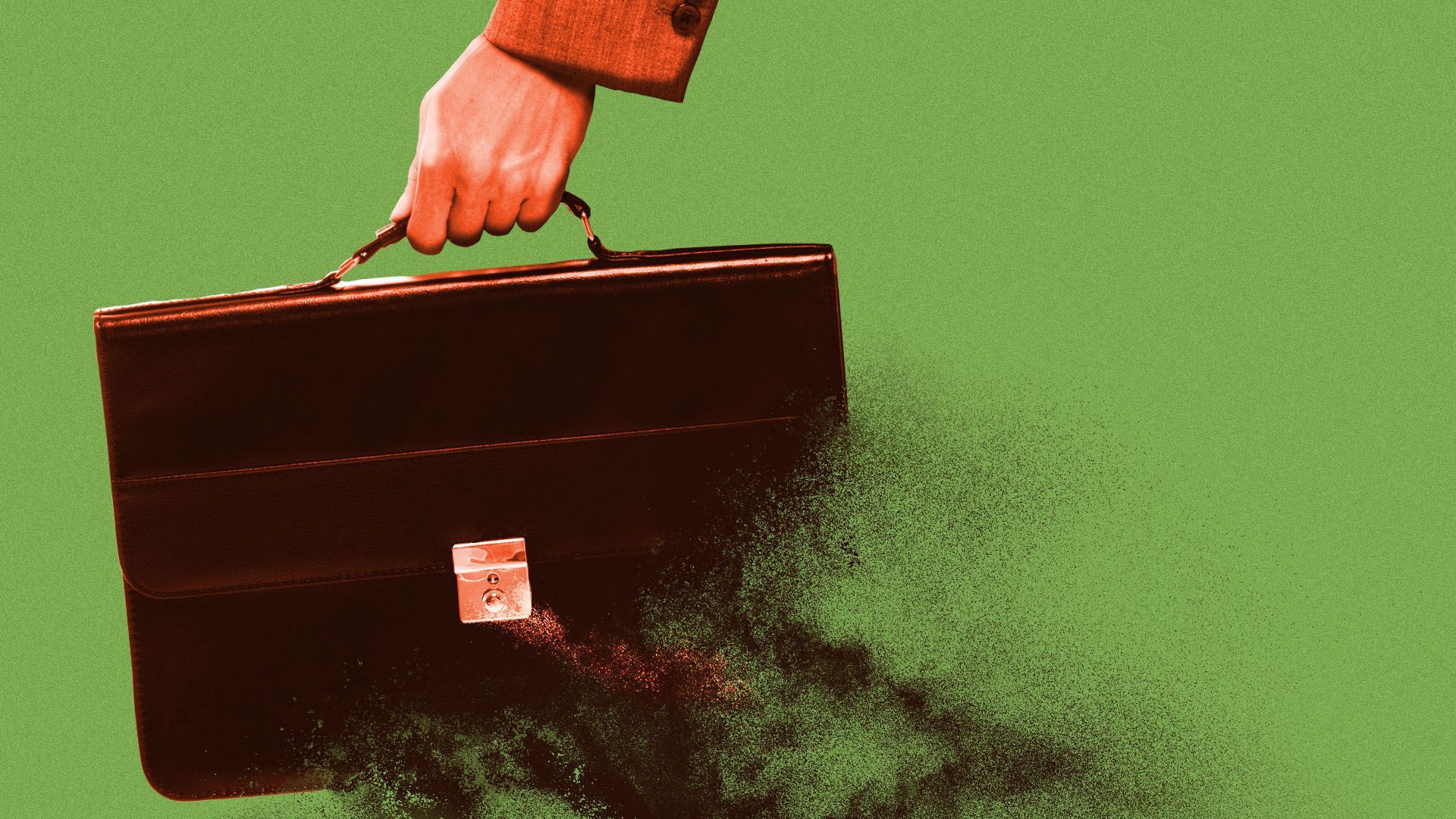 Only about 25% of Latinos say they feel fully included at their workplaces, according to a new report from Bain & Company, a management consulting firm.
Why it matters: Latinos accounted for around 80% of workforce growth from 2010 to 2017, the fastest growing demographic, Russell writes.
They are expected to represent nearly one in three working-age Americans by 2050.
But feelings of alienation, such as those caused by being passed up for promotions or not being invited to crucial planning meetings, may pose problems for private companies amid a competitive labor market and pressures to diversify staff in a changing nation.
Details: 70% of Latino workers say inclusion is a critical factor when evaluating prospective employers, the study found.
Latino workers who do not feel fully included are roughly two times more likely to quit than those who feel fully included.
Nearly 45% of Latino workers who don't feel completely included are actively seeking new jobs (compared with about 25% of those who do feel fully included), according to Bain's Inclusive Organization Survey.
What they're saying: "Given the ongoing war for talent, this is a big problem," the report's authors, Naiara De Leon and Saber Sherrard, wrote.
"Having employees feel fully included stimulates better individual and team performance; it also leads to better outcomes with recruitment and retention."
The authors added that their research showed that Latinas highly value growth opportunities and coaching. Latino men find team-building exercises to be a top enabler of inclusion.
4. How pollution hurts neighborhoods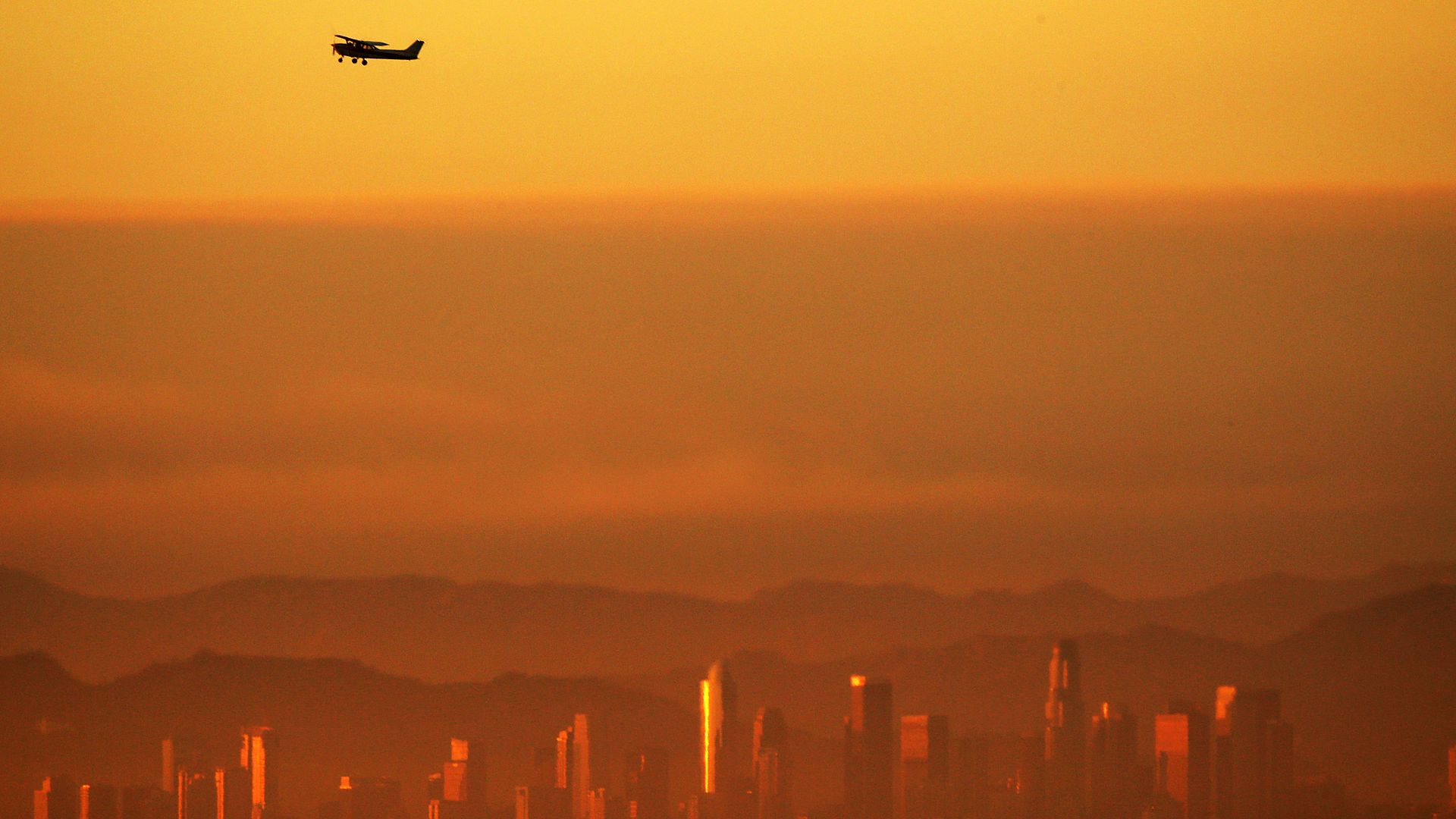 Researchers are using satellites to zoom in on specific neighborhoods and obtain a better understanding of the impact pollution has on major U.S. cities, Marina writes.
Why it matters: Air pollution disproportionately affects communities of color and lower-income areas, and can lead to respiratory illnesses like asthma.
The big picture: The ongoing research found that communities of color in Los Angeles have average pollution levels that are 38% higher than those in non-Hispanic white areas.
How it works: Researchers use satellites to track nitrogen dioxide by neighborhood in over 50 cities every afternoon at the same time, taking a picture of pollution from space.
They then map the biggest sources of pollution day to day. For example, pollution from emissions drops on weekends, when fewer people drive.
Between the lines: Researchers have typically focused on how pollution moves over wide geographic areas and over longer periods of time. Tracking daily changes helps researchers pinpoint which neighborhoods are most affected.
What they're saying: Researcher Sally Pusede, assistant professor at the University of Virginia, says daily monitoring is key to studying how pollution affects communities that also face higher temperatures and air stagnation (when wind is not strong enough to disperse pollution buildup).
Those factors "vary in relation to social inequalities in ways that tell us what's going to happen with climate change," Pusede says.
So far, the research suggests "that in the future, without interventions, inequalities [will] become worse," Pusede says.
5. Stories we're watching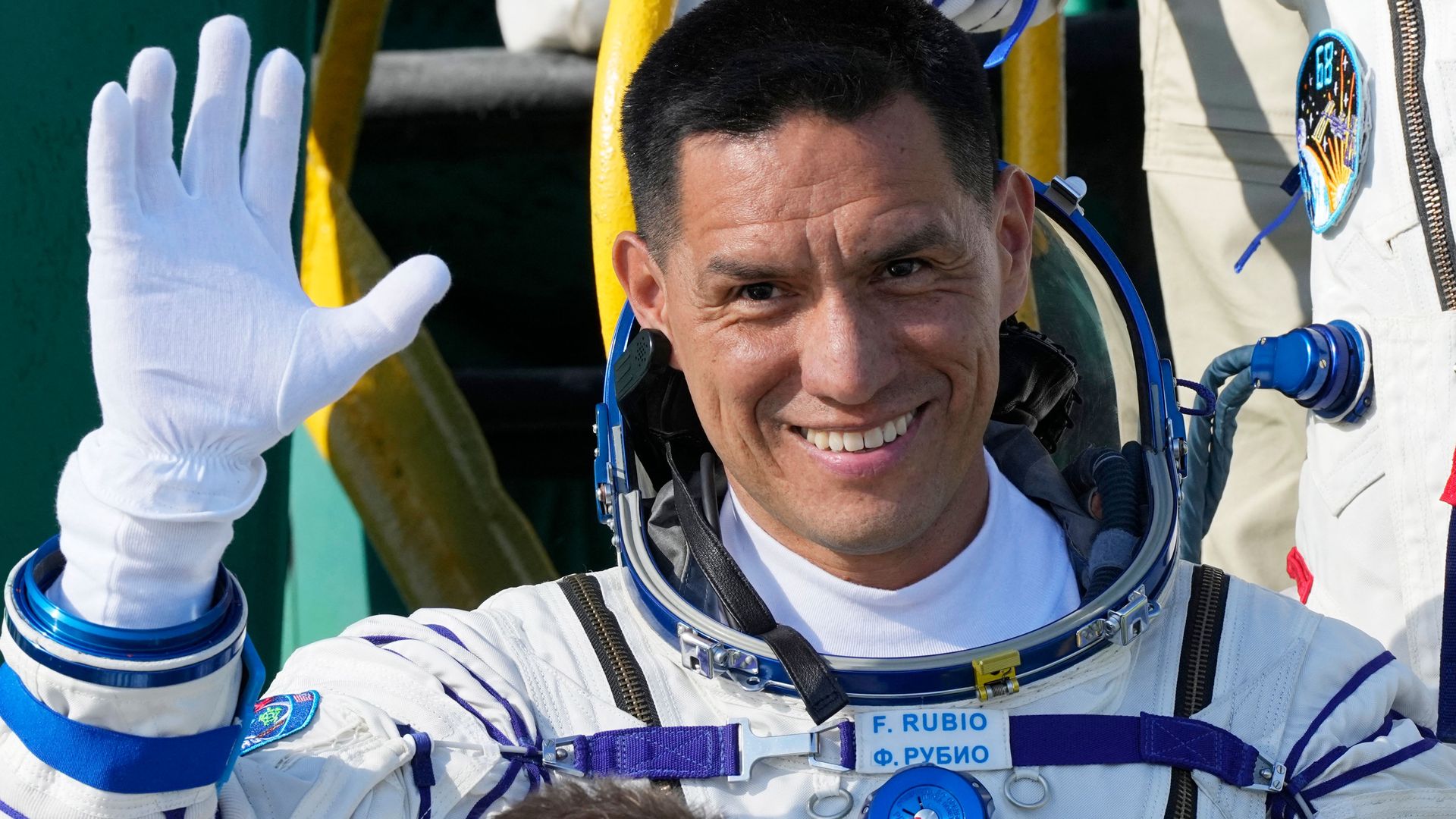 1. NASA astronaut Frank Rubio yesterday became the first person of Salvadoran origin to travel to space.
2. President Biden approved a major disaster declaration for parts of Puerto Rico and ordered federal aid for recovery efforts in the areas affected by the deadly Hurricane Fiona, the White House announced yesterday.
Many Puerto Ricans remain without power and running water.
3. Cuba will hold a vote Sunday on several new measures, including the right to same-sex marriages and surrogacy pregnancy.
The Roman Catholic Church opposes the referendum, and so do members of the opposition, who say going to the polls would validate a government widely considered to be a dictatorship.
6. 🪅 Pachanga: Helen Torres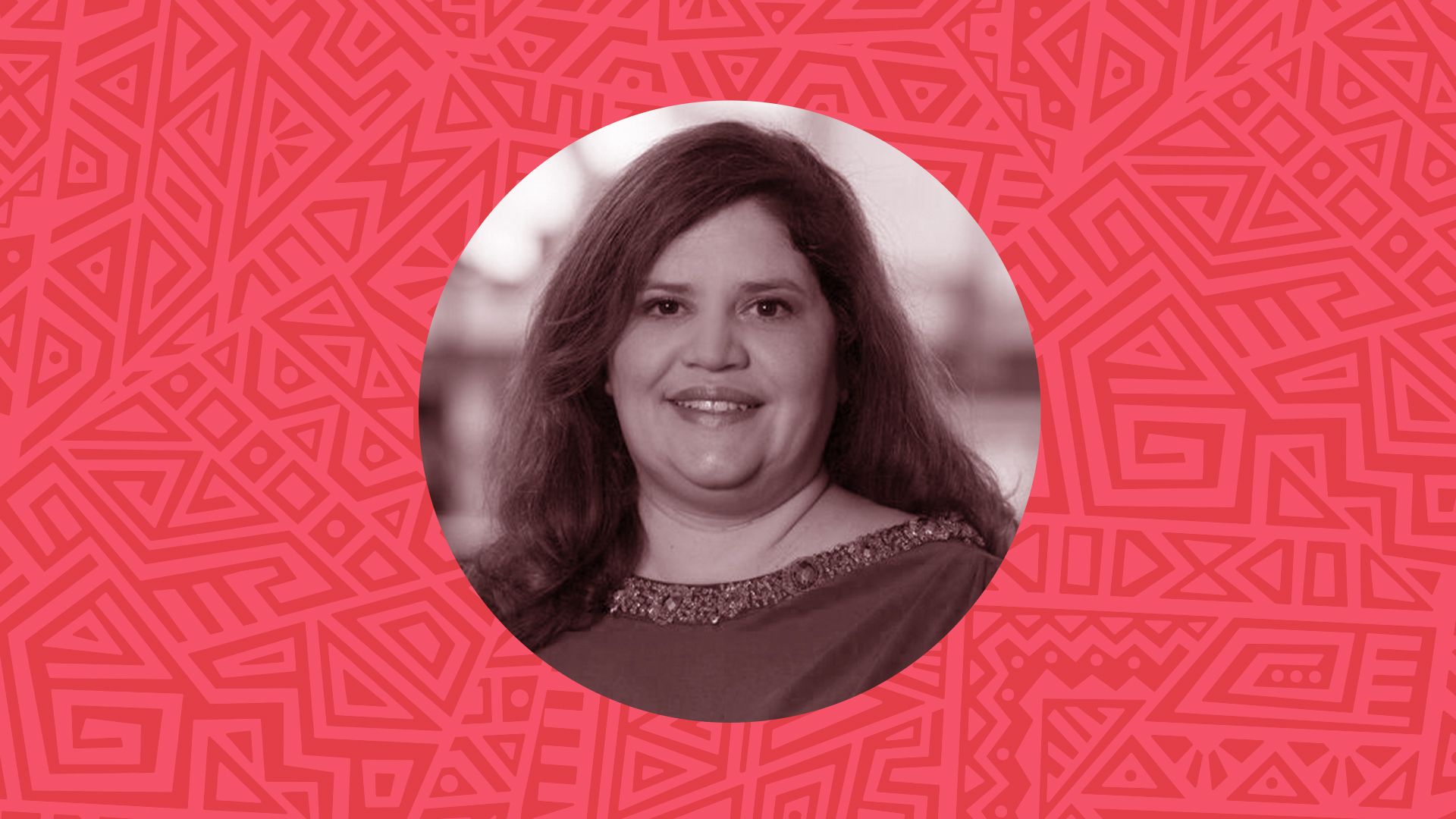 A big congrats to Helen Torres, CEO of Hispanas Organized for Political Equality (HOPE), a California organization she's led for 22 years.
HOPE is a nonprofit and nonpartisan organization that trains and advocates for Latinas in leadership.
Thanks for reading and thanks to Laurin-Whitney Gottbrath for helping edit and Carlos Cunha for his copy edits.