July 08, 2021
¡Muy buen jueves! This week's special edition dives into the COVID emergency raging from Mexico's Sonoran Desert to Patagonia's Tierra del Fuego, with more than 1.3 million deaths in the last year and not enough vaccines to ward off the next wave.
Latin America and the Caribbean represent less than 9% of the world's population, yet have contributed more than one-third of COVID deaths.
The pandemic has further strained the region, threatening to add "food, humanitarian and political" crises to its existing woes, warns the regional UN Economic Commission.
Yet recent events like the Miss Mexico pageant (where half the contestants got infected) and the Copa América fútbol tournament (which logged 165 coronavirus cases ahead of tomorrow's Brazil-Argentina final) have gone on.
Today's newsletter is 1,460 words, a 5.5-minute read, and was edited by Michele Salcedo.
If you are not already subscribed, sign up here. Read the Spanish version here.
1 big thing: The wait for vaccines
Latin America and the Caribbean have the highest weekly death rate per capita of any region in the world, and it could climb, with vaccinations difficult to come by and hospitals still short on staff and equipment like ventilators and oxygen tanks.
Why it matters: Fewer than 10% of the people of Latin America and the Caribbean have been fully vaccinated against COVID-19 since immunization campaigns started in December, mostly due to the low availability of doses.
What they're saying: "The region is an epicenter for COVID-19 suffering. It should be an epicenter for vaccination, too," says Carissa Etienne, head of the Pan American Health Organization.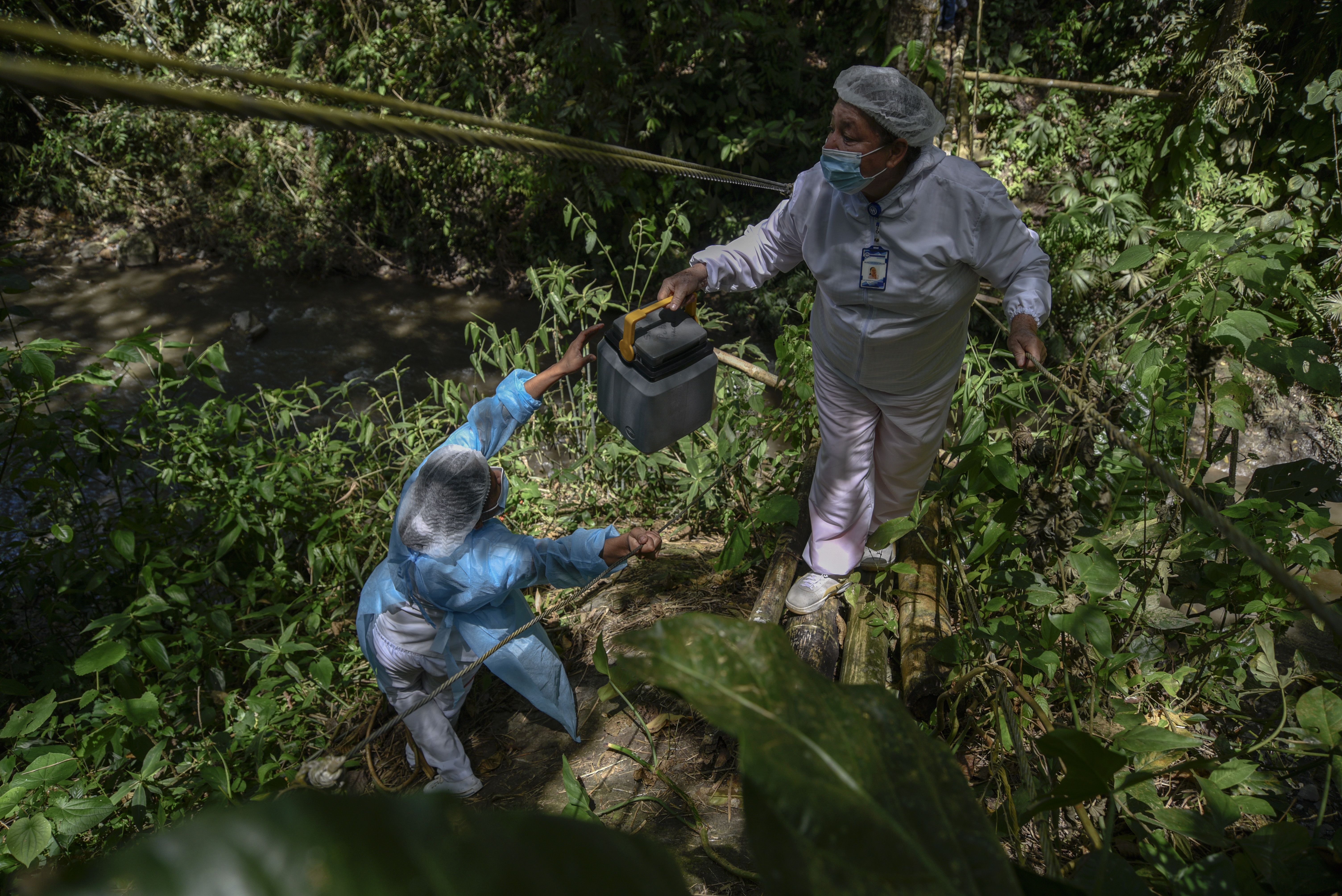 Details: Latin America and the Caribbean mostly depend on vaccine donations and purchasing the more affordable and easier-to-store Chinese, Russian and AstraZeneca vaccines.
Inadequate supplies and delivery delays are common, and initial studies suggest vaccines like Sinovac are slightly less effective against variants like lambda.
Highly efficient mRNA vaccines are costly to store and transport, leaving them mostly out of reach, while Pfizer's response to some Latin American requests to buy the company's vaccine was characterized as "bullying."
The U.S. has begun sharing some of those vaccines through COVAX, which could be key for Latin America's immunization.
Most governments are trying to control the virus by advocating social distancing, the use of hand sanitizer and the wearing of masks in public.
The intrigue: Vaccination campaigns in Chile and Uruguay have managed to get at least a first dose to more than 50% of their populations, making their programs some of the most successful in the world, yet contagion per capita in those countries remains high.
Experts point to a false sense of security, with people using masks less and holding clandestine massive parties.
State of play: Many wealthier Latin Americans have skirted the lack of vaccines in their countries by traveling to the U.S. for immunization, so-called vaccine tourism.
The PAHO states this "disparity of access" will worsen health inequities while the virus continues circulating and beyond.
The latest: Mexico, Argentina, Chile, Honduras, Guatemala, Brazil and Uruguay have now reported cases of black fungus or mucormycosis, an infection that can make COVID-19 cases deadlier.
2. Scandal, inequity and shortages
Long-standing corruption in the region has hindered vaccination campaigns and health care responses.
Scandals include inflated prices for unusable ventilators purchased by Bolivia, price gouging for N95 masks in Argentina, and a botched acquisition of emergency field hospitals that took over six months to be operational in Honduras.
Peru, Chile, Ecuador and Argentina were also roiled by "Vaccine-gate", in which politicians and their families and friends were given hush-hush early access to the first shots.
More recent uproars include the possible impeachment of Brazilian President Jair Bolsonaro for apparent bribery for contracts to purchase two vaccines, and a murky and unfulfilled deal in Guatemala to buy millions of Sputnik V doses that were paid for but never delivered, leading to protests and calls for President Alejandro Giammattei's resignation.
Between the lines: Public hospitals were already severely underfunded, lacking equipment and medicine, when COVID-19 hit. With the pandemic, they are overwhelmed.
Partly to blame are the enduring consequences of diverted funds, since Latin American and Caribbean nations consistently rank as some of the most corrupt in the world.
3. A perfect economic storm
The huge informal economy and dependence on tourism in the region has made controlling the spread of the coronavirus harder.
Why it matters: Around half the workers in Latin America and the Caribbean depend on the income they make from unregulated, precarious and untaxed jobs and businesses, without the cushion of contracts or social security benefits.
Those millions of street vendors, domestic workers, garment factory employees and others cannot work from home or afford to stay home if they're sick.
Many in the region live in multigenerational homes with little sanitation, and travel on usually crowded public transportation that doesn't allow for social distancing.
All this increases SARS-CoV-2 exposure and reduces the effectiveness of lockdowns.
The big picture: Extreme poverty in the region grew during 2020 to 33%, its highest point in two decades, and women's participation in the job market plummeted.
The global drop in travel threw many people out of work and hundreds of millions of dollars in public revenue were lost, hitting tourism-dependent and poor Caribbean countries like the Dominican Republic, Haiti and Cuba especially hard.
Experts fear Latin America and the Caribbean could take longer than other regions to bounce back from the pandemic's economic effects, with the possibility of a "lost decade" of little to no growth.
4. Lasting and devastating consequences
The effects of the pandemic are deepening pre-existing social inequities and could reverberate throughout the region for decades.
What's happening: The discontent from governments' handling of the COVID-19 crises, such as the Mexican and Brazilian leaders downplaying the virus even after they were infected, or proposals in Colombia to raise taxes while people are struggling with unemployment, is fueling sometimes violent, prolonged protests.
COVID-related shutdowns have impeded government functions, including the prosecution of crimes and governance, as offices are closed or hours are reduced.
5. U.S. Latinos and the anguish COVID leaves behind
The pandemic disproportionately hit people of color in the U.S. and, among them, younger Latinos were those most likely to die from the coronavirus.
Why it matters: Mexican Americans, Puerto Ricans, and Central Americans combined are the nation's largest minority group, and the lopsided effects of the virus highlight persistent disparities in health care and income in those growing communities.
An AP analysis found that Latinos, Native Americans and Black Americans are two or three times more likely than white Americans to die of the disease, after adjusting for population age differences.
The Kaiser Family Foundation said high rates of COVID-19 deaths among Black Americans and Latinos parallel sharply with the low vaccination rates among those groups.
1 hopeful thing: Latino resilience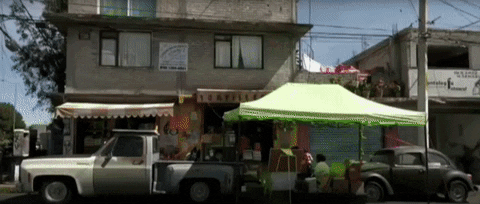 Flashes of ingenuity and adaptation have shone through in the midst of the pandemic's darkness.
Details: Some taxi drivers in Buenos Aires help transport patients and health care personnel, while a tortillería in Mexico City is offering wi-fi and tablets to students without internet access at home.
Editor's note: The third item of Axios Latino published on July 1 has been clarified to explain that the process of reuniting parents with their children who crossed the border unaccompanied by family has been chaotic.
You can send us any feedback (quejas, sugerencias, chismes) by replying to this email.
Hasta la próxima semana, have a safe one.