Axios Latino
February 03, 2022
¡Muy buen día! Today we dive into Latinos in office, kids learning bachata and the perils of being a journalist in Mexico
Priscila Coronado was just named president of the Harvard Law Review, the first Latina in that position.
Is there anything you really liked (or didn't) from our recent editions of Axios Latino? Please let us know! Reply to this email.
Remember you can read the Spanish version here.
This newsletter, edited by Astrid Galván, is 1,283 words, about a 5-minute read.
1 big thing: A flourishing force on ballots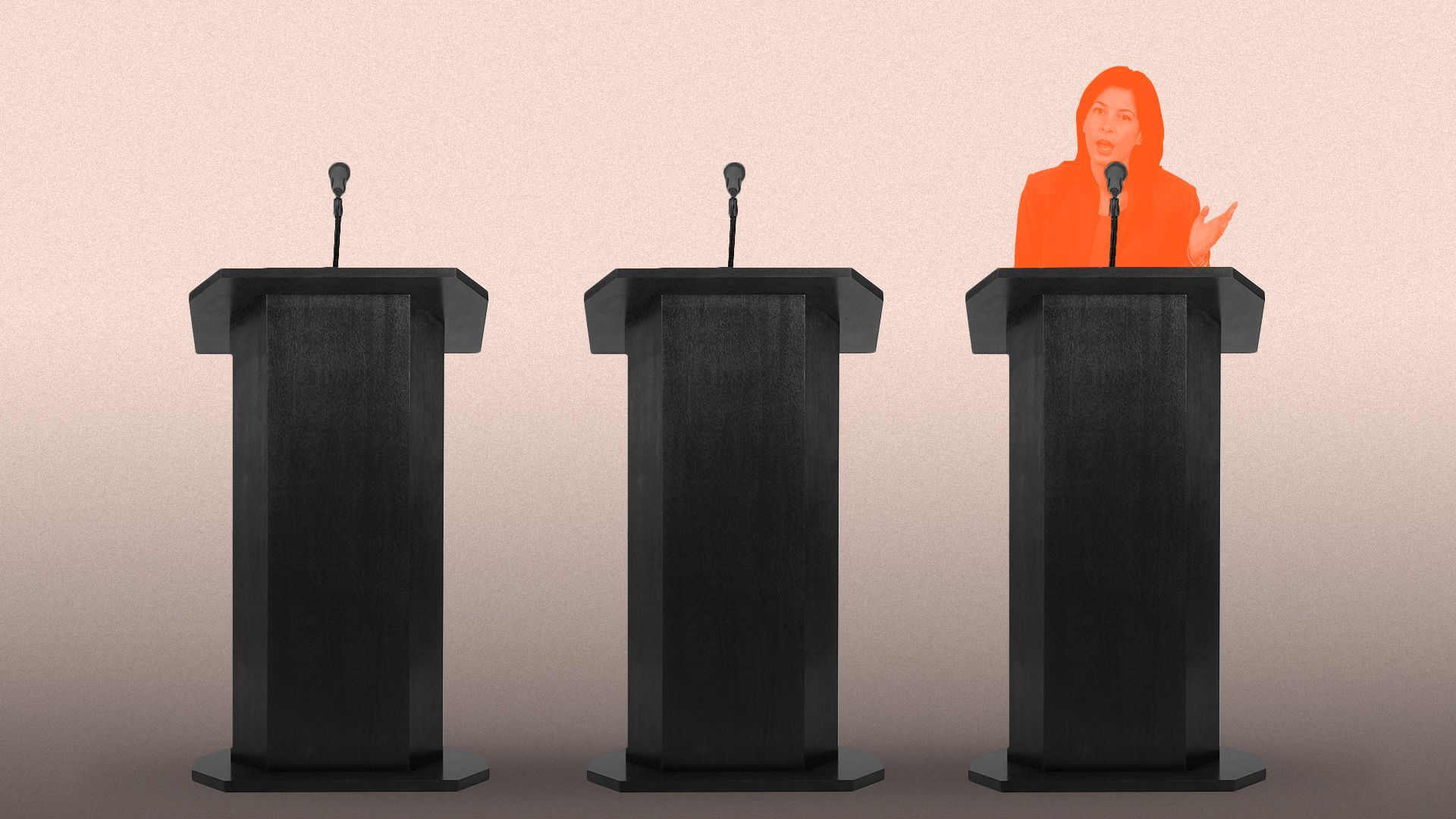 More than 7,000 Latinos held elected office in 2021, a 75% increase since 2oo1, Yacob Reyes writes.
The big picture: A report by the National Association of Latino Elected and Appointed Officials (NALEO) found that although that's a record-high number of Latinos in 0ffice, they are still less than 2% of elected officials nationwide — but roughly 18% of the population.
By the numbers: Latinos make up less than 10% of the U.S. House of Representatives, and there are six Latinos in the Senate.
Chuck Rocha, a Democratic strategist working to boost Latino candidates, blamed the dearth on the lack of access to funding.
Rocha also told Axios Latino that having more Latino campaign advisers and consultants will improve candidates' standings, especially in Hispanic communities.
What they're saying: "The 2020 election once again showed us that Latino voters are politically and ideologically diverse," Arturo Vargas, CEO of NALEO, tells Axios Latino.
"This reality highlights the opportunities for both parties to make further and new inroads with Latino communities by uplifting the wide variety of Latino candidates."
But Latinos in statewide office are mostly Democrats.
What to watch: Nearly 30 Latino candidates have announced their bid for federal and state-level office in the 2022 election cycle.
Latinos are running for governor this year in Florida, Colorado, Arizona, Texas, Maryland, Massachusetts and Oregon. Michelle Luján Grisham, the nation's first Democratic Latina governor, is running for re-election in New Mexico.
2. Behind the civil rights lens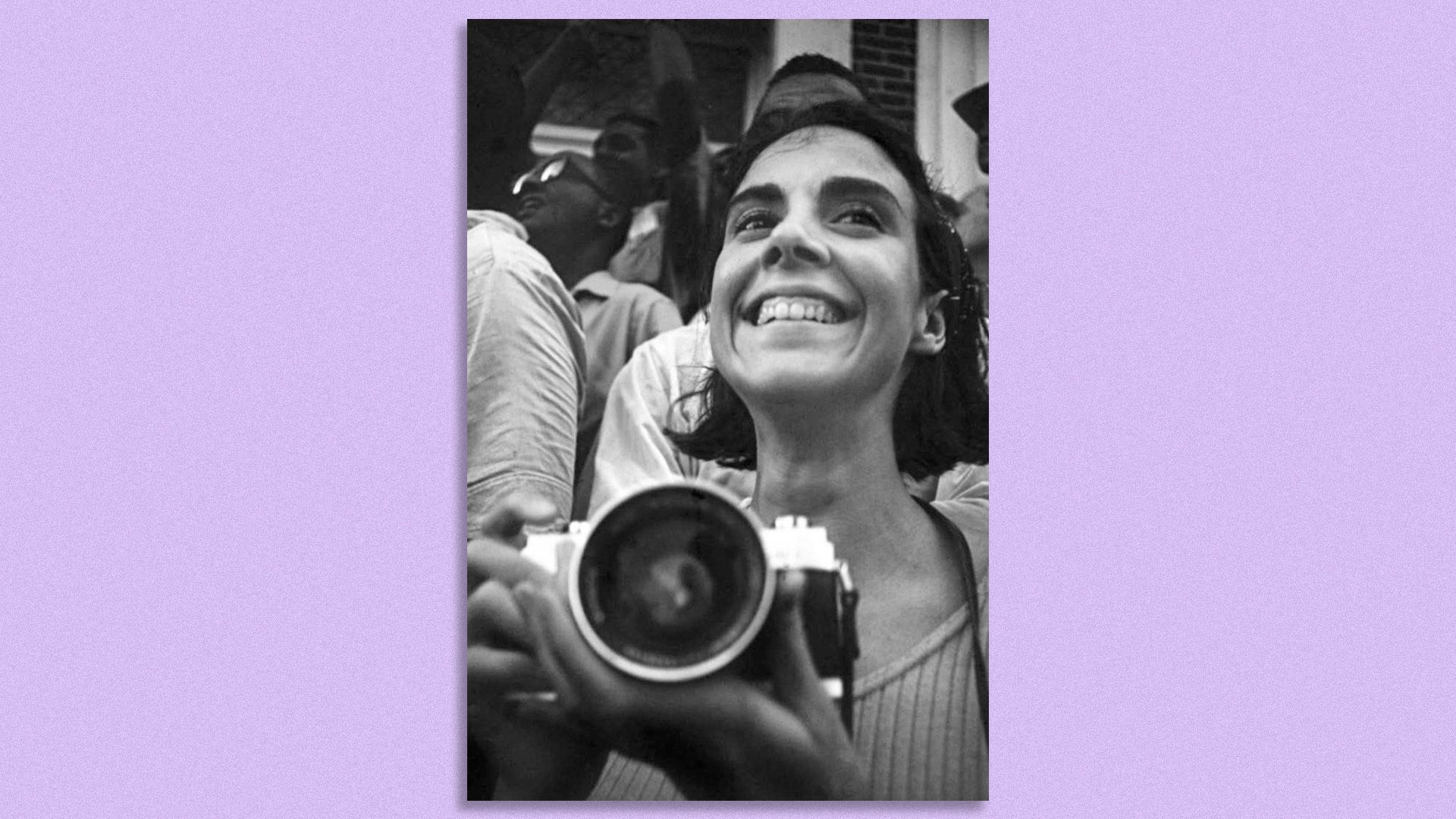 A Mexican American photographer who captured some of the Civil Rights Movement's most critical moments but has largely gone unnoticed is getting her due, Russ writes.
The big picture: Maria Varela was one of the few Mexican Americans involved in the Civil Rights Movement in the South.
Driving the news: The Mexican American Civil Rights Institute in San Antonio, Texas, featured the 81-year-old Albuquerque, New Mexic0, resident during a live Facebook forum, along with an interactive display of her work last week.
The Chicago-raised Varela was recruited by the Student Nonviolent Coordinating Committee (SNCC) in 1963 to work in Selma, Ala., for a voter literacy program.
While working on a literary project, she discovered that the material had no images of Black people. Her mentor suggested she take up photography and put those images into materials.
"I had never picked up a camera before I came to SNCC," Varela said during the forum.
Historians and art museums recently have taken note of Varela's work, as in a 2017 exhibition in Chicago.
Don't forget: Varela would go on to photograph Cesar Chavez and the United Farm Workers, New Mexico land grant leader Reies Lopez Tijerina and the organizing meetings leading to the 1968 Poor People's Campaign, a march Martin Luther King planned to draw attention to poverty.
3. Unwavering in Mexico despite growing danger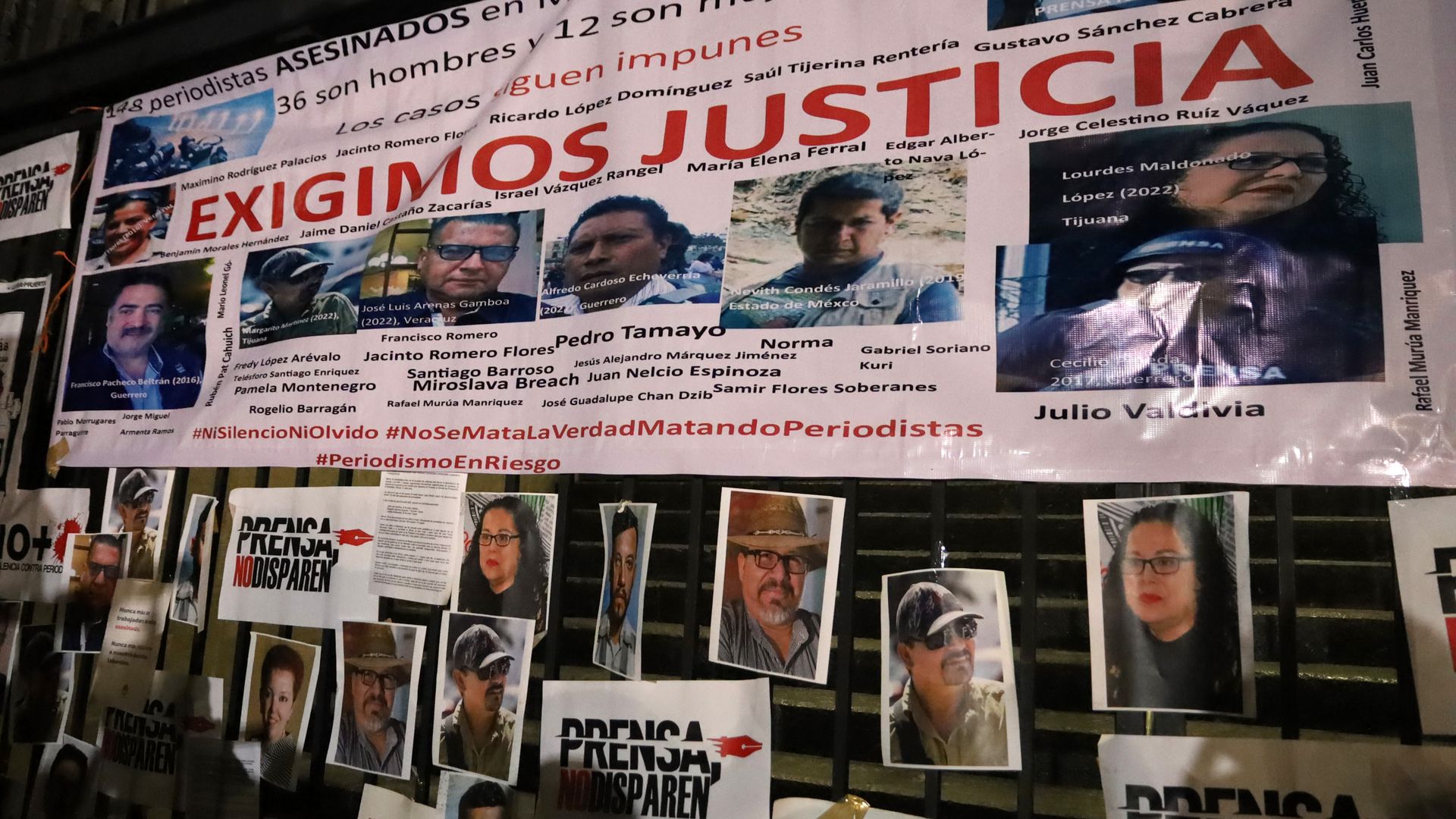 The killing of journalist Roberto Toledo in Mexico this Monday underscores the growing dangers journalists there face, Marina writes.
Why it matters: The slain journalists were local reporters who often investigated malfeasance, cartels or links between politicians and criminal organizations.
In 2021, for the third consecutive year, Mexico was deemed the most dangerous country outside of war zones for journalists.
At least 148 journalists have been killed in Mexico since 2000 for doing their jobs, 28 of them since December 2018, when President Andrés Manuel López Obrador's term began.
Experts say the murders and attacks continue because almost all go unpunished
Between the lines: In 2012, the federal government created a program that gives reporters bodyguards or a panic button for help.
Over 400 journalists enrolled in the program, including Lourdes Maldonado, who in 2019 told López Obrador she feared for her life. She was killed last month in Tijuana.
López Obrador promised protections for journalists, but has also likened reporters who publish unflattering stories to "pimps" and "mercenaries," which activists say has created a stigma.
What they're saying: "It scares me, but I'm not going to back down because we have to keep reporting — that's my job," reporter José Ignacio Santiago Martínez, who survived being shot at last week in Oaxaca, told Noticias Telemundo.
4. Fewer women getting cervical screenings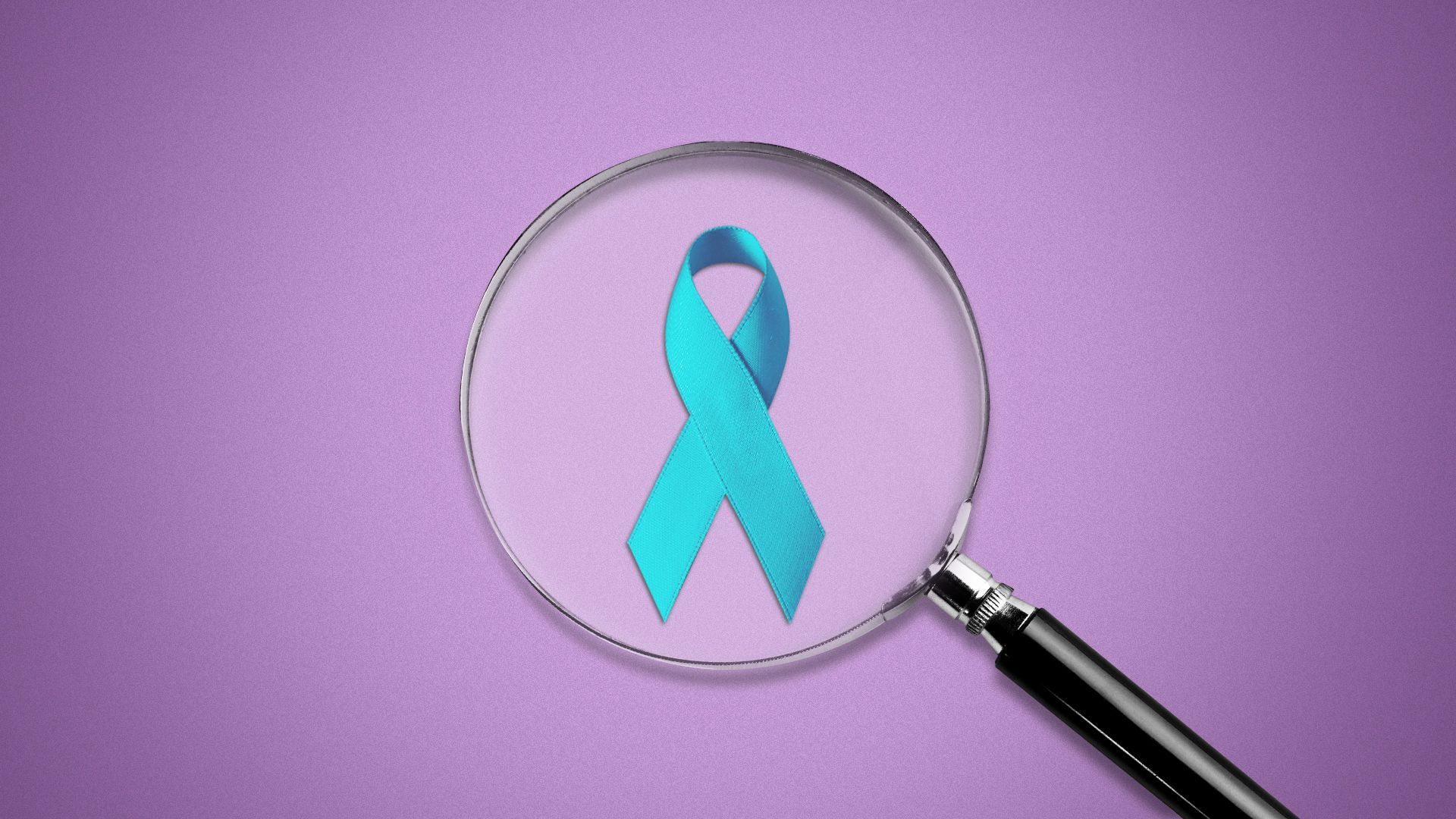 A new study shows more women in the U.S. were skipping timely cervical cancer screenings even before the pandemic, Marina writes.
The study, published last month, found that 23% of women hadn't had screenings in 2019, compared to 14% in 2005.
Hispanic and Asian women were the least likely to be up to date.
The big picture: People with cervixes need routine pap smears and tests to screen for precancerous cells and the Human Papillomavirus (HPV) every three to five years.
Screenings "can be a touchpoint for other medical care access, like getting birth control or referrals for mental health treatment," Ritu Salani, director for Gynecologic Oncology at UCLA Health, told Axios Latino.
At some point in their lives, 60% to 80% of people will have HPV, which could otherwise go undetected and untreated, Salani said.
Most women said they didn't know they needed the screenings or were due for them. Over 64% of Hispanic women said that was the case.
Be smart: Latinos are more vulnerable to preventable cancers than their white non-Hispanic peers, and Latinas with breast cancer are more likely to die from the illness because of lower early detection rates.
Low-cost pap smears are available at some state clinics under the CDC's National Breast and Cervical Cancer Early Detection Program, as well as in many Planned Parenthood clinics.
5. Stories we're watching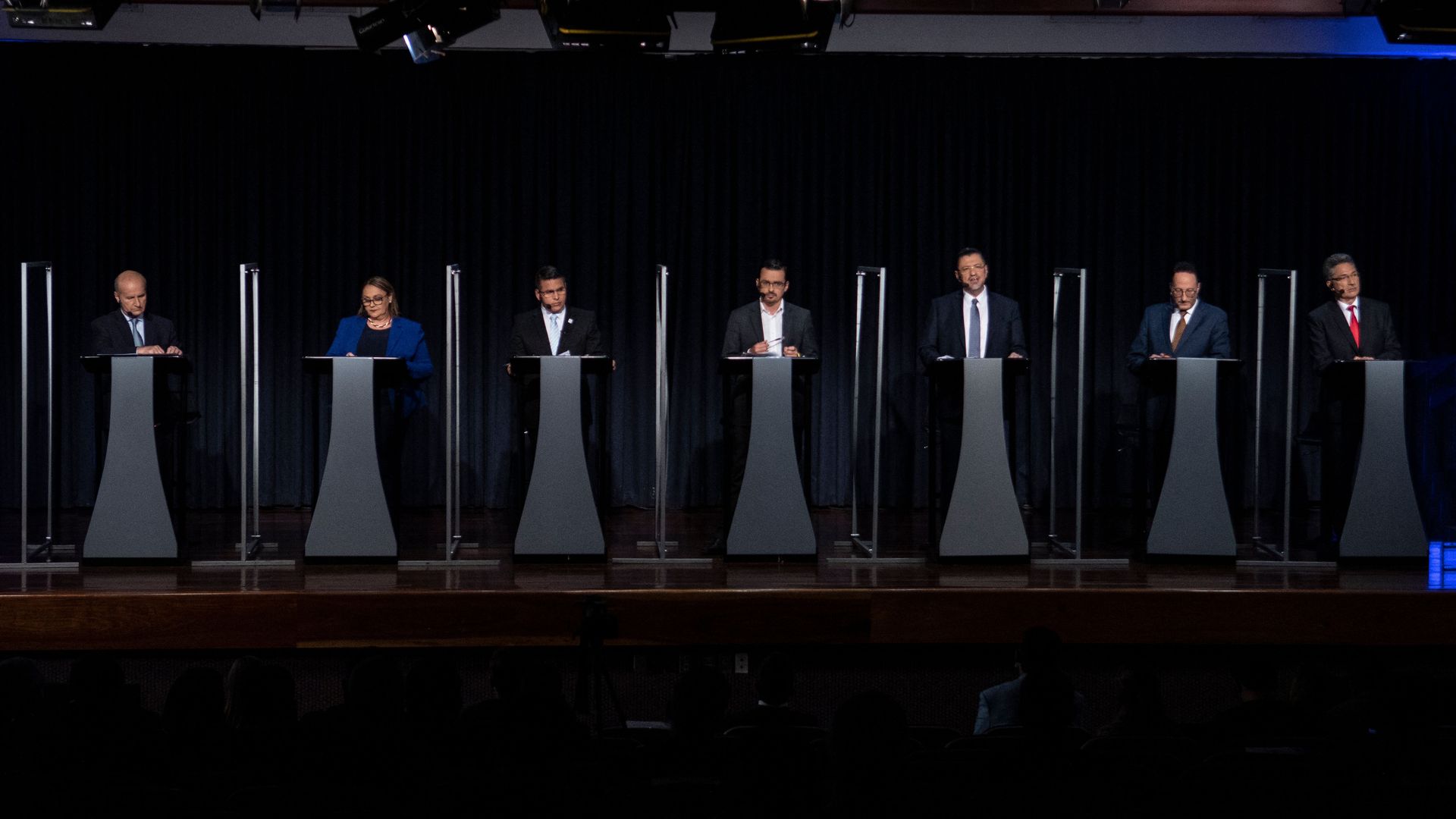 1. Costa Ricans are gearing up to vote for their next president and Congress this Sunday.
Polls show a third of voters are still undecided and that a runoff will likely be needed.
A record 25 people are gunning for the presidency.
The three polling highest are former center-left President José Manuel Figueres, former center-right Vice President Lineth Saborio and evangelical preacher Fabricio Alvarado.
2. The first trials against over 40 Nicaraguan political dissidents started yesterday, several months after their imprisonment.
They include seven people who were running for president against Daniel Ortega in November's elections.
Ortega and wife/Vice President Rosario Murillo were sworn in for a fourth consecutive term last month after what the White House called a "rigged" and "pantomime" election.
6. 💃🏽 1 smile to go: Tiny (salsa) dancers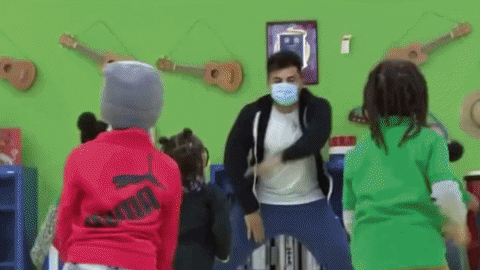 A teacher's bachata, salsa and merengue dance curriculum has sparked a visit with a Biden administration official and attention all over the country.
Details: Elementary school teacher Edwin Sorto, who is Salvadoran-American, teaches at a Washington, D.C., charter school for mostly Black children.
His students — whom he's nicknamed "Estrellitas" — have been invited to dance across the U.S. and Puerto Rico.
Sorto's class was also invited to the U.S. Department of Education to show off some moves last year.
What they're saying: "It's a cool way to teach them not only dance, but a bit about my Latin roots," Sorto told Noticias Telemundo."Latin music wouldn't be what it is without its African influence, and we need to teach that from a young age."
Don't forget: Over 90% of people from Africa who were enslaved and taken to the Americas disembarked in Latin America and the Caribbean, analyses show.
African musical traditions and rhythms influenced everything from samba to reggaeton.
Thanks for reading. We'll be back next Tuesday.