Axios Latino
¡Bienvenidos!
📆 The Axios Latino team will be meeting in person this week for our company retreat. The newsletter is a bit shorter, but we'll be back in full swing next week!
🎓 Is there a graduate in your life you want to give a shoutout to? We'll feature your nomination if you send us a recommendation/picture to

[email protected]
🚨Situational awareness: The Biden administration announced yesterday it will reinstate a program that allows U.S. citizens and permanent residents to apply for their family members in Cuba to enter the U.S. without waiting for immigrant visas, Axios' Shawna Chen writes.
Puede leer la versión en español aquí.
This newsletter, edited by Astrid Galván, is 1,163 words, a 4-minute read.
1 big thing: Prison ➡ exoneration ➡ deportation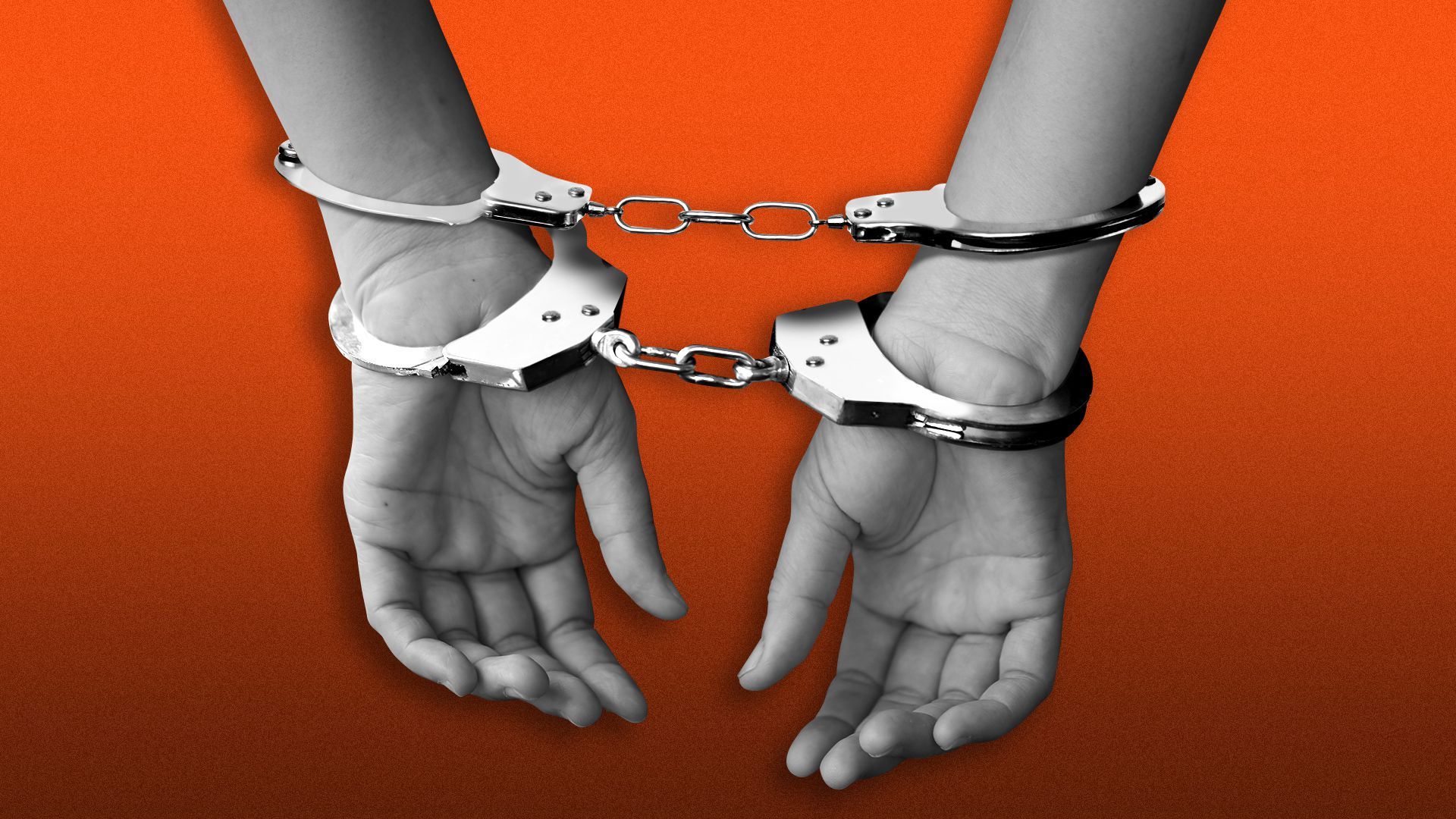 A woman who spent 19 years in prison before being exonerated last year was picked up by U.S. immigration authorities the day she was released and is now in detention facing deportation, Marina writes.
The big picture: Advocates say thousands of asylum seekers and immigrants with legal status such as Sandra Castaneda, who grew up in California, have been deported based on criminal convictions that have been reversed because immigration authorities often don't take the changed sentence into account.
What's happened: Castaneda, who has permanent residency, was convicted of murder and attempted murder in 2002 after someone she was in a car with fatally shot one person and injured another, her lawyers say. Castaneda was the only person convicted.
Gov. Gavin Newsom (D) granted her clemency in late 2020 amid reforms to the felony murder law Castaneda, 40, was convicted under.
A judge vacated her life sentence last year.
The day Castaneda was released from prison in July, ICE detained her and took her to a detention center in Georgia, her lawyers say.
An immigration judge sided with Castaneda in November, but the government appealed the decision. A hearing is scheduled for the end of the month.
Castaneda's defense attorney says deporting her to Mexico, a country she hasn't been to since she was 9 years old, would be "a terrible mistake."
ICE did not respond to a request for comment.
2. Food delivery in "deserts"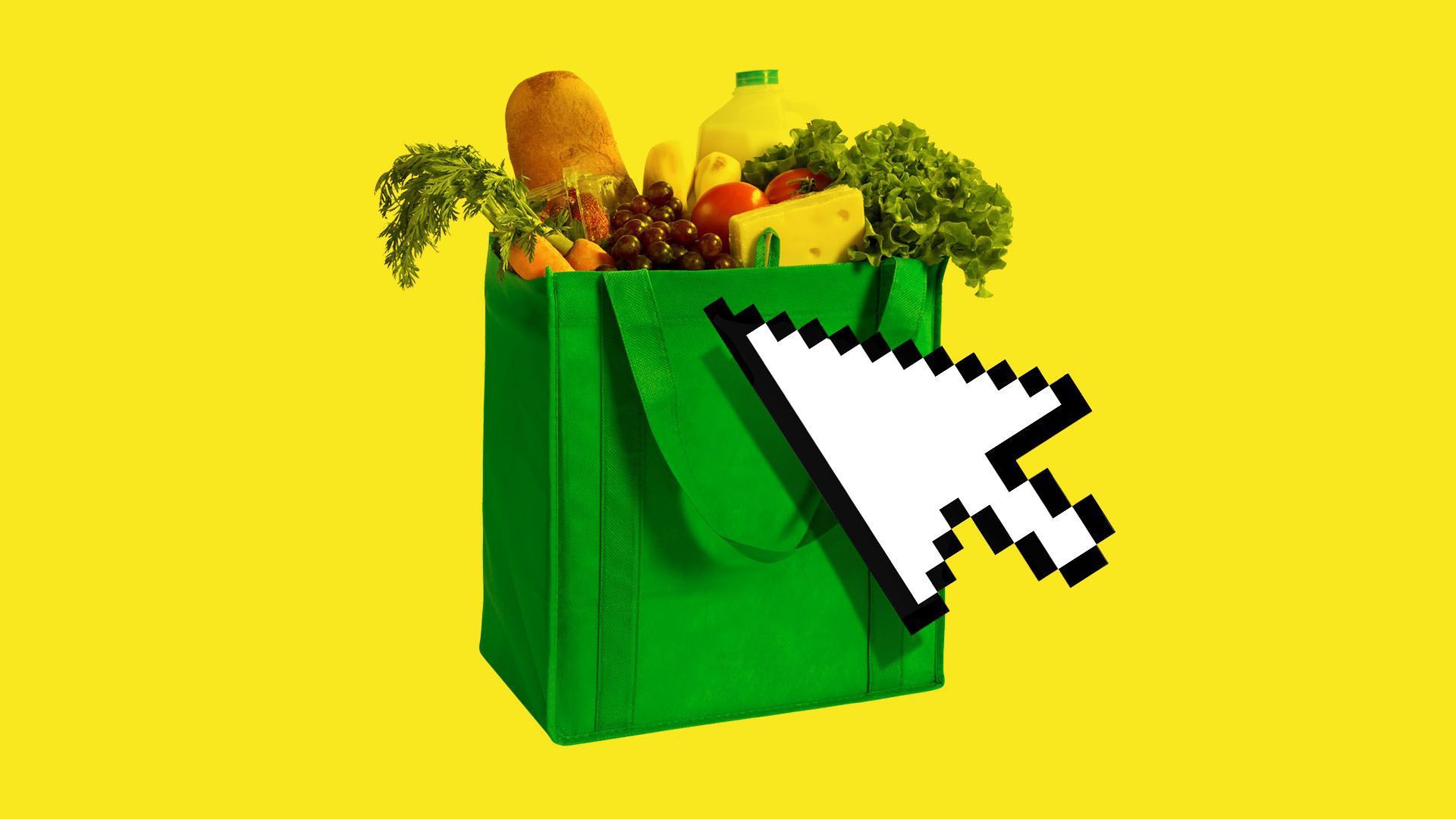 Internet-based food delivery services have the potential to transform the lives of people who live in "food deserts" — but only if broadband becomes more widely available there, Axios What's Next author Joann Muller writes.
Why it matters: Latinos are much likelier to live in areas with an insufficient number of grocery stores and to struggle with food insecurity and Internet access.
The big picture: Access to healthy food is closely tied to economic security and public health. Many low-income neighborhoods don't have great local supermarkets, but they do have access to the four most prominent food delivery platforms: AmazonFresh/Whole Foods, Instacart, Uber Eats, and Walmart.
What's happening: A new Brookings Institution report found that 93% of Americans have access to "rapidly-delivered fresh groceries or prepared foods" through at least one of the four providers, including 90% of food desert residents.
But the services — which could be life-changing — tend to be costly.
And without reliable broadband service and the skills and devices to order food online, many people are unable to use them.
"Delivery services are not a panacea," Adie Tomer, a senior fellow at Brookings Metro, tells Axios.
Rather, the potential for these services to improve the lives of low-income people should "push policymakers to modernize their approach to a whole range of related issues, from the price of delivery services and broadband to measuring how well small businesses can compete on digital platforms."
The bottom line: The pandemic changed how Americans shop for food in the digital age. Food comes to us — but only if we have a broadband connection, a smartphone or computer, digital literacy skills, and the money to pay for it all.
3. Less help in Spanish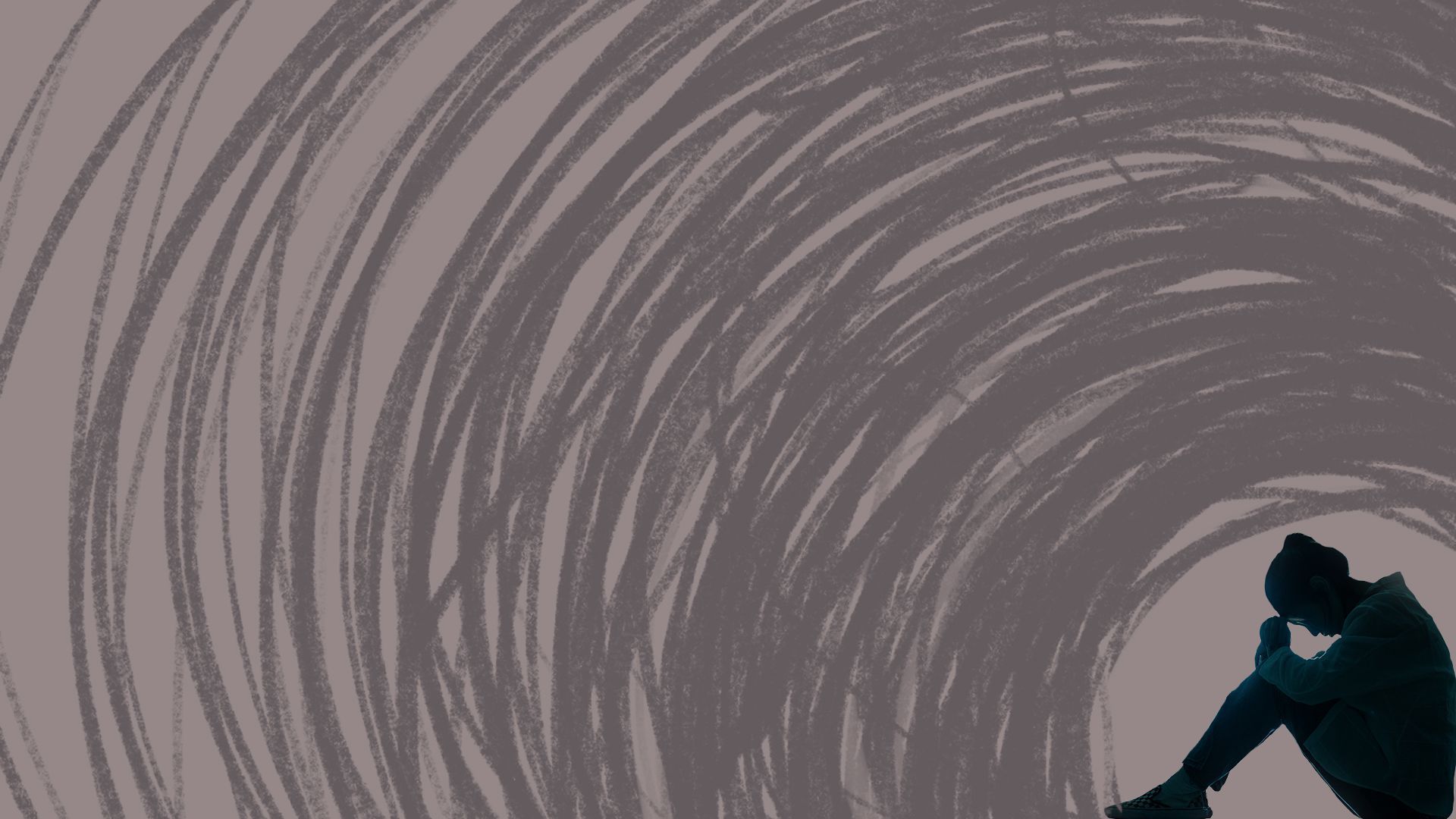 Spanish-language mental health services are decreasing even as the U.S. Latino population continues to grow, according to a new study, Russell writes.
Why it matters: Spanish is the second-most-spoken language in the U.S., and the number of Latinos who speak Spanish at home has grown from 24.6 million in 2000 to 39.1 million in 2019, according to the Pew Research Center.
By the numbers: Between 2014 and 2019, the proportion of facilities offering mental health treatment in Spanish declined by nearly 18%, according to a study published last week in the journal Psychiatric Services.
That was a loss of 1,163 Spanish-speaking mental health facilities.
Overall, 44 states saw a decline in the availability of services in Spanish, despite growth in Hispanic populations across all states.
The national Hispanic population increased by 4.5%, or 5.2 million, during the same period.
The study examined data from the National Mental Health Services Survey conducted in 2014 and 2019.
The big picture: The Centers for Disease Control and Prevention reports over 40% of Latino adults reported symptoms of depression during the pandemic, compared to 25% of white non-Hispanics.
What they're saying: "Disparities in behavioral health risk factors in the past decade have also grown and closely parallel the overall growth in the Hispanic population," the study's authors wrote.
4. Stories we're watching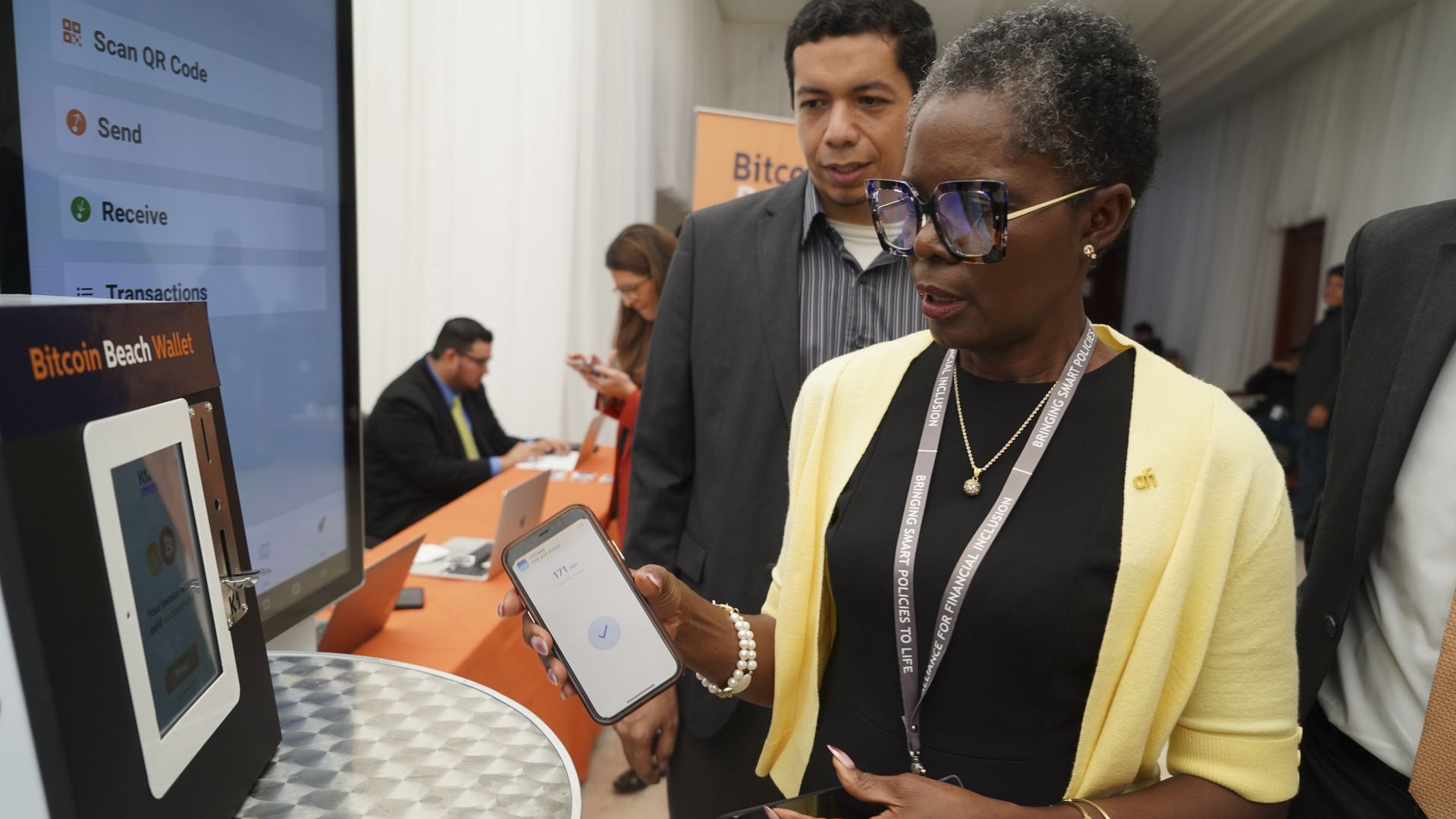 1. El Salvador hosted a bitcoin conference yesterday with banking representatives from 44 countries.
The meeting focused on how the Central American country has fared with the cryptocurrency since it was the first to make it legal tender last September.
President Nayib Bukele has dismissed concerns that the major devaluing of cryptocurrency could impact the country's finances.
2. Cuba has a new criminal code that experts warn will further stifle dissent and independent media.
The laws, which target "acts against the security of the state," were approved unanimously on Sunday, almost a year after hundreds were arrested over mass anti-government protests.
Groups with international financing face up to 10 years in prison if they're considered propagandists or dangerous to the state (as the Cuban regime deems many independent media outlets and NGOs). People who insult public officials face up to three years in jail.
Defenders of the new code say it needed updating to include new penalties for breaking environmental laws, and against gender violence and discrimination.
5. 🪡 Smile to go: Sowing opportunities
A project in Brazil is looking to give recently arrived refugee women work opportunities by training them as seamstresses and industrial textile workers, Marina writes.
Details: The Costurando Oportunidades program seeks to ease the women's social integration and foster their economic independence with the workshops, which include mental health and financial planning seminars.
It was established last year with help from the UN's International Organization for Migration.
Most of the almost 200 women who have been part of the workshop come from the Democratic Republic of Congo, Haiti, and Venezuela.
Thanks for reading! Don't forget to tell your friends to sign up!