Axios Latino
February 07, 2023
Happy Tuesday!
The entire Axios team is gathered for a retreat, so our newsletter will be short this week.
Puede leer este boletín en español aquí.
This newsletter, edited by Astrid Galván is 970 words, a 4-minute read.
1 big thing: The bilingual teacher shortage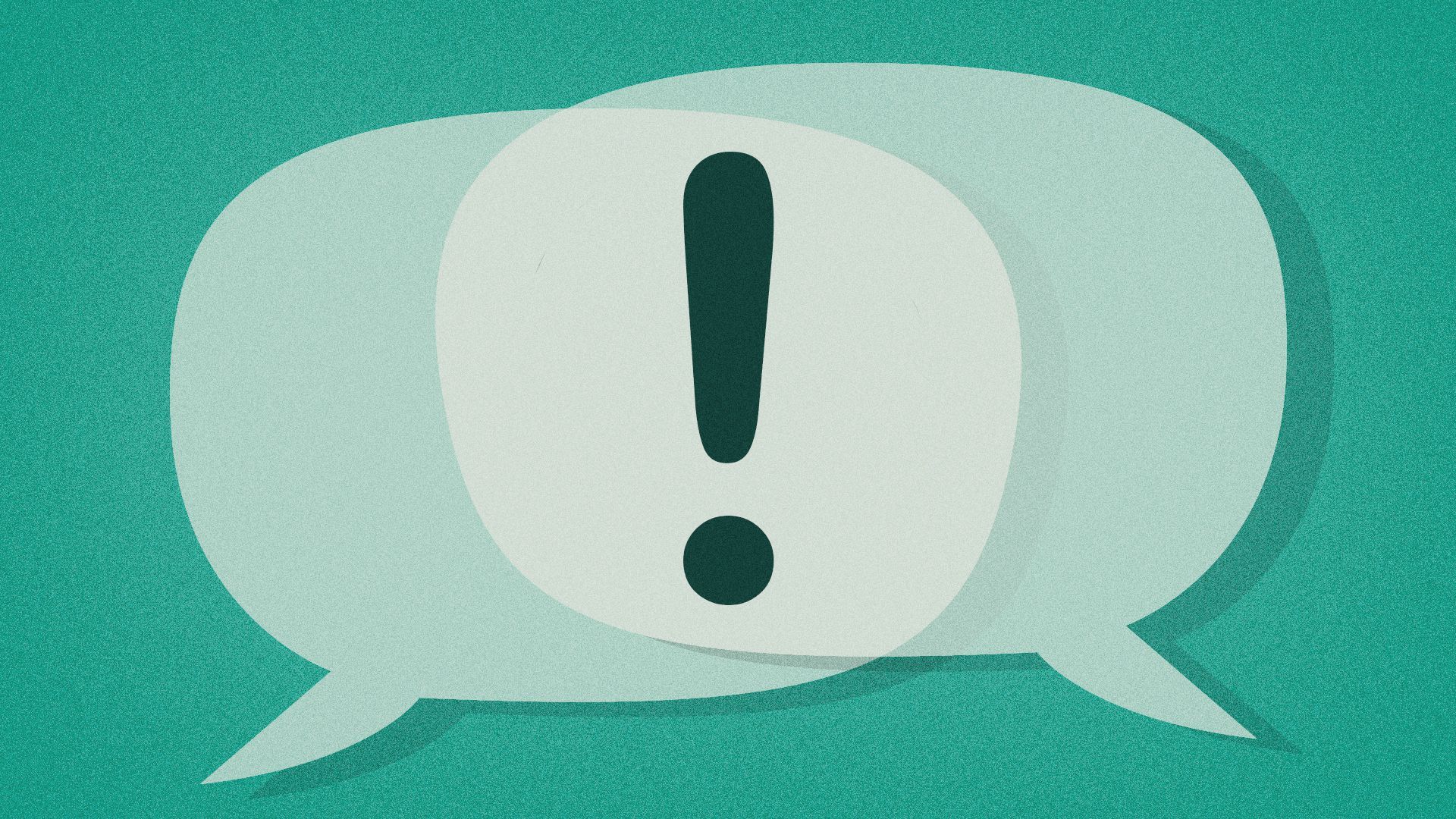 The impacts of a teacher shortage across the country are particularly stark for bilingual students and English learners, advocates tell Axios' Keldy Ortiz.
The big picture: The Latino population has ballooned in the past decade, especially in cities in the South and East with historically lower numbers of Hispanics.
Meanwhile, data shows that the number of people who speak a language other than English nearly tripled in the last 40 years.
But teacher vacancies — driven by low pay, burnout, and compounded by the pandemic — are sky high, and advocates say they can't find educators who can teach bilingual and English learner courses.
Zoom in: There's no national data on the number of bilingual teachers in the country or how many more are needed, but advocates say school districts struggle to find sufficient staffing.
School leaders are getting creative in attracting more bilingual teachers.
In Arkansas, some school districts are helping bilingual teachers aides get their teaching license through a federally funded project at the University of Arkansas, says Diana Gonzales Worthen, who oversees the project and similar ones dedicated to increasing the number of bilingual teachers.
In Houston, the national nonprofit group Latinos for Education offers a fellowship to help Latino teachers get bilingual certification, says Armando X. Orduña, executive director for the Houston branch of the organization.
School districts in Houston and the rest of Harris County, where data shows the Latino population grew from 2010 to 2020, often move bilingual specialists from school to school, which leads to instability for students, Orduña adds.
Yes, but: District leaders should consider cultural competency and not just language when hiring bilingual teachers, says Feliza Ortiz-Licon, chief policy and advocacy officer at Latinos for Education.
Additionally, bilingual teachers often feel unsupported because their talents are being "capitalized" by schools, but they're not provided opportunities for leadership, Ortiz-Licon adds.
"Bilingual educators are facing a lot more demands, what we call the invisible tax," she offers.
Ortiz-Licon says that includes being asked to translate, helping parents who only speak one language, and providing support for students, all with little training.
"It's just adding to a lot of the stress of being an educator. There's so many demands."
2. Ruling against Bolivia could impact region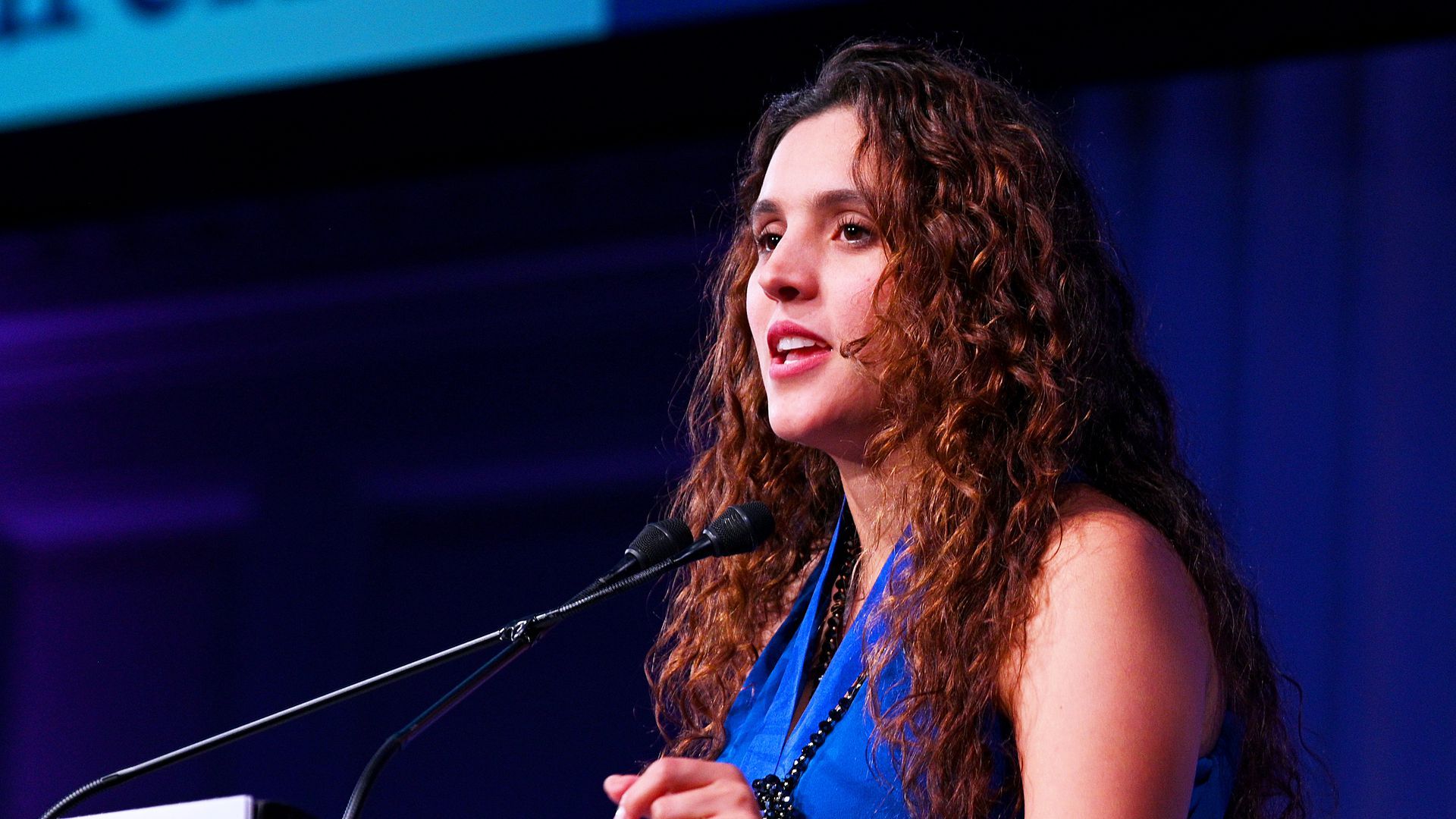 A groundbreaking ruling by a human rights court on how the Bolivian justice system must treat sexual violence cases could reverberate throughout Latin America, Marina writes.
Why it matters: Latin America — and Bolivia specifically — have some of the highest rates of gender-based violence in the world.
Details: The Inter-American Court of Human Rights said in a ruling made public on Jan. 19 that the government of Bolivia is responsible for violating due process and the human rights of Brisa De Angulo, a lawyer and neuropsychologist who as a teenager survived incestuous rape.
De Angulo reported the assault when it happened two decades ago, but the prosecution went nowhere, so she petitioned the organization that oversees the human rights court.
The court found De Angulo was constantly revictimized by authorities, and the legal processes have taken far too long for a sex crimes case involving a minor.
Bolivia, where less than 5% of sex crimes cases get convictions, must now reform its criminal codes to make lack of consent central to its definition of rape crimes.
Bolivia must also create protocols to improve all sexual assault investigations — especially those related to children and teenagers, including providing sensitivity training to authorities so victims aren't further traumatized when they're being questioned or testifying.
De Angulo developed some of the reform proposals that the court adopted through her foundation, A Breeze of Hope, which provides pro bono legal and mental health assistance in Cochabamba, Bolivia, to children who were sexually assaulted and to their families.
The organization says it has had a more than 90% conviction rate in the hundreds of cases it has helped prosecute.
The intrigue: The court's ruling is legally binding in Bolivia and can also be used as precedent in legal arguments in similar cases across Latin America, says Citlalli Ochoa, of the International Human Rights Law Clinic at the Washington College of Law at American University.
That could increase the chances that sex crimes, a vast majority of which go unpunished, will be prosecuted in places such as Mexico, where half of all women say they've been sexually harassed or assaulted.
What they're saying: "I've been in this fight for 20 years asking to be paid attention to, only to feel victim-blamed," De Angulo says.
"But the court decision makes that fight worth it," she adds.
3. Stories we're watching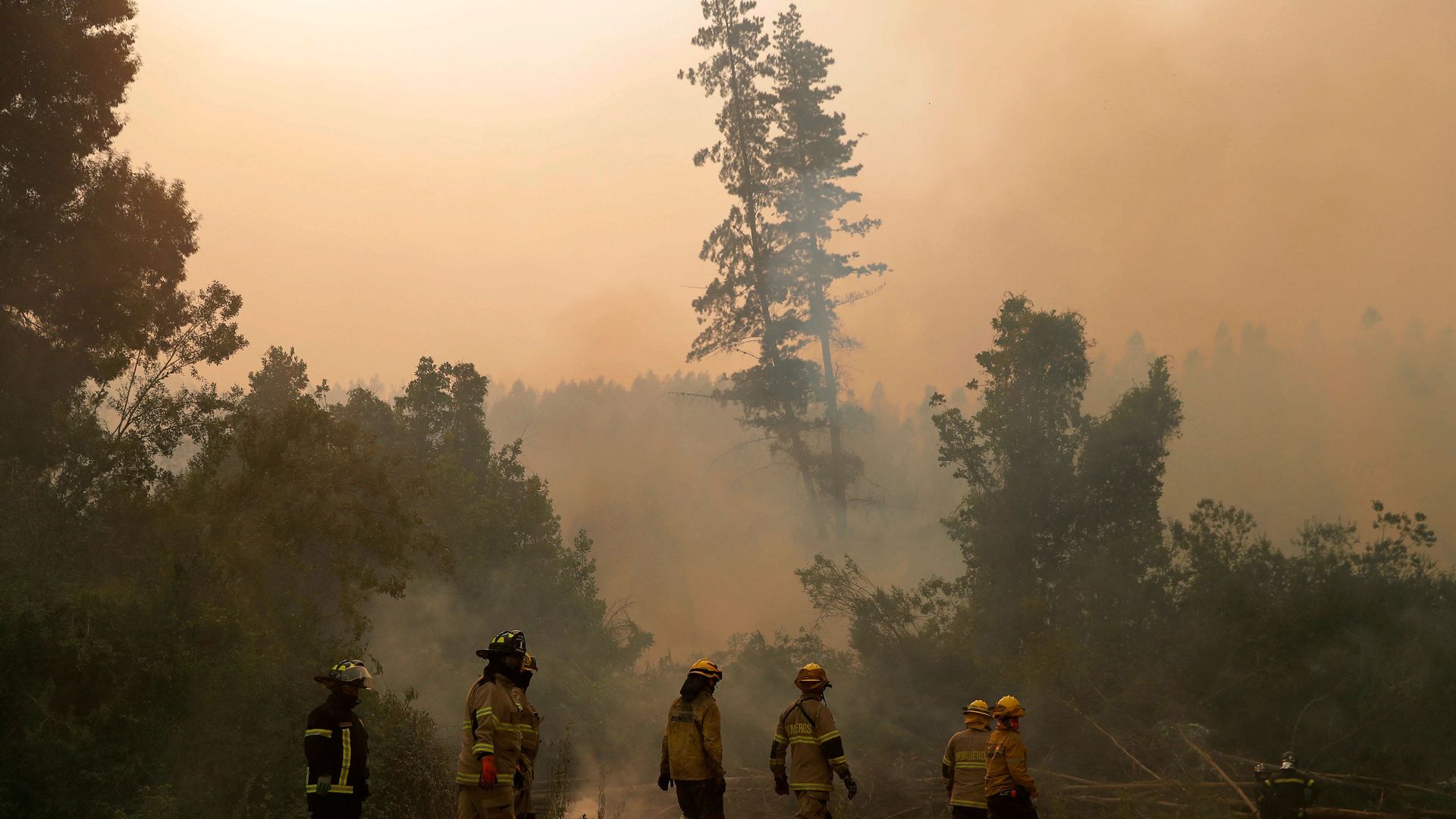 1. At least 24 people in Chile have died and more than 500 have been injured in the past few days due to major forest fires in the country's southern region.
The wildfires started due to a major heat wave during the southern hemisphere's summer.
2. Former Paraguayan President Horacio Cartes Jara announced yesterday he's stepping away from his corporation after being sanctioned by the U.S. for alleged corruption.
Cartes ran Grupo Cartes, a conglomerate in Paraguay that has restaurant, banking, and other holdings. His lawyer says the accusations are unfounded.
4. Smile to go:🎼The hills are alive
Artist Martín Primo is convinced plants can sing and is developing mechanisms to use those sounds as therapy, Marina writes.
Details: Primo, who lives in Miami, uses a device that registers the electric pulses flowing from trees and other plants near their roots, and uses those pulses to create instrumental sounds.
He then creates full melodies – they sound similar to white or brown noise – that he says can soothe people.
What they're saying: "There is a melodic variation where one tree makes some notes and others make quite different ones," says Primo.
"And it's great to help develop a sensitivity to it to once again perceive these vibrant, vibrating living things that we've lost touch with."
Thanks for reading! If someone forwarded you this newsletter, you can sign up here. Thanks to Patricia Guadalupe for the copy edits!