April 01, 2021
¡Buenos días! ¿O tardes ya? Axios Latino focuses on the stories that affect the U.S. Latino and Latin American communities.
Today's newsletter is 1,191 words, about a 5-minute read.
Send us your feedback (chismes also welcome) by replying to this email. And if you are not already a subscriber, sign up here. You can also read this in Spanish.
1 big thing: Police brutality rattles Mexico
As the Derek Chauvin trial wraps its first week of testimony in the U.S., Mexico is reckoning with its own case of police brutality.
Victoria Salazar's neck was broken and she died when officers pinned her to the ground on Sunday and kept her down as she writhed and cried out. The reasons for the arrest remain unclear.
The big picture: The death of Salazar, a Salvadoran refugee who had lived in Tulum for years, is the most recent case of Mexican law enforcement being accused of killing someone of Central American origins.
Between the lines: Mexican law enforcement has for years faced accusations of using excessive force, torturing suspects to get a false confession and physically and sexually torturing women they detain, often without due cause.
What they're saying: "The Mexican state must also take responsibility, because this was a similar case to what happened in the United States with [George] Floyd," said Salazar's mother, Rosibel Arriaza, who's been granted a humanitarian visa to recover the body.
What's next: Authorities in Quintana Roo, the state on the Caribbean where Tulum is located, have opened a murder investigation.
Nayib Bukele, the president of El Salvador, has asked for the "full force of the law" to be applied to the officers responsible.
2. Scenes from Mexico and El Salvador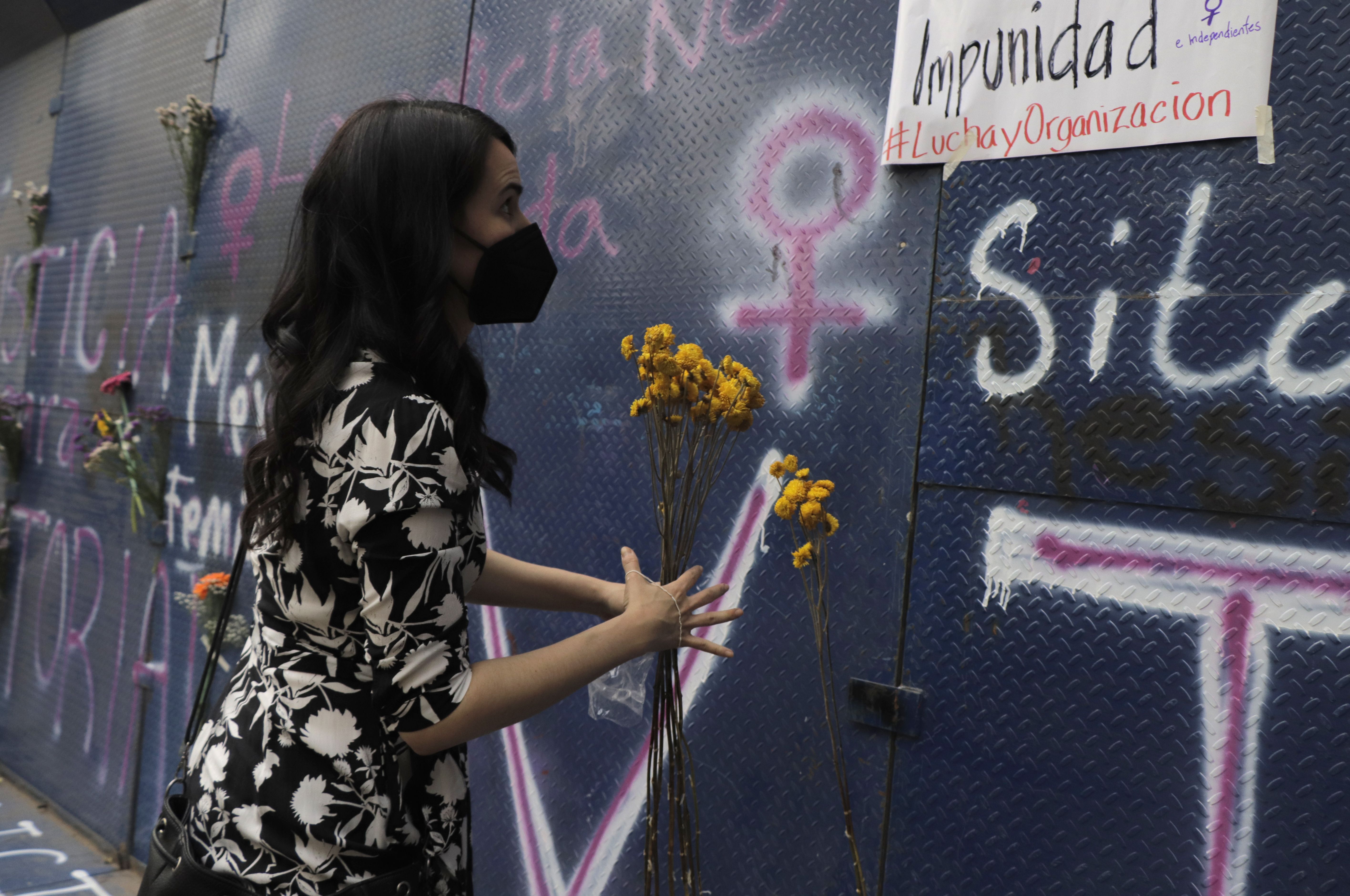 Above: Flowers, graffiti and metal fences in Mexico City, protesting the death of Victoria Salazar.
Below: A sign reads "Justice for Victoria" during a protest in San Salvador, El Salvador.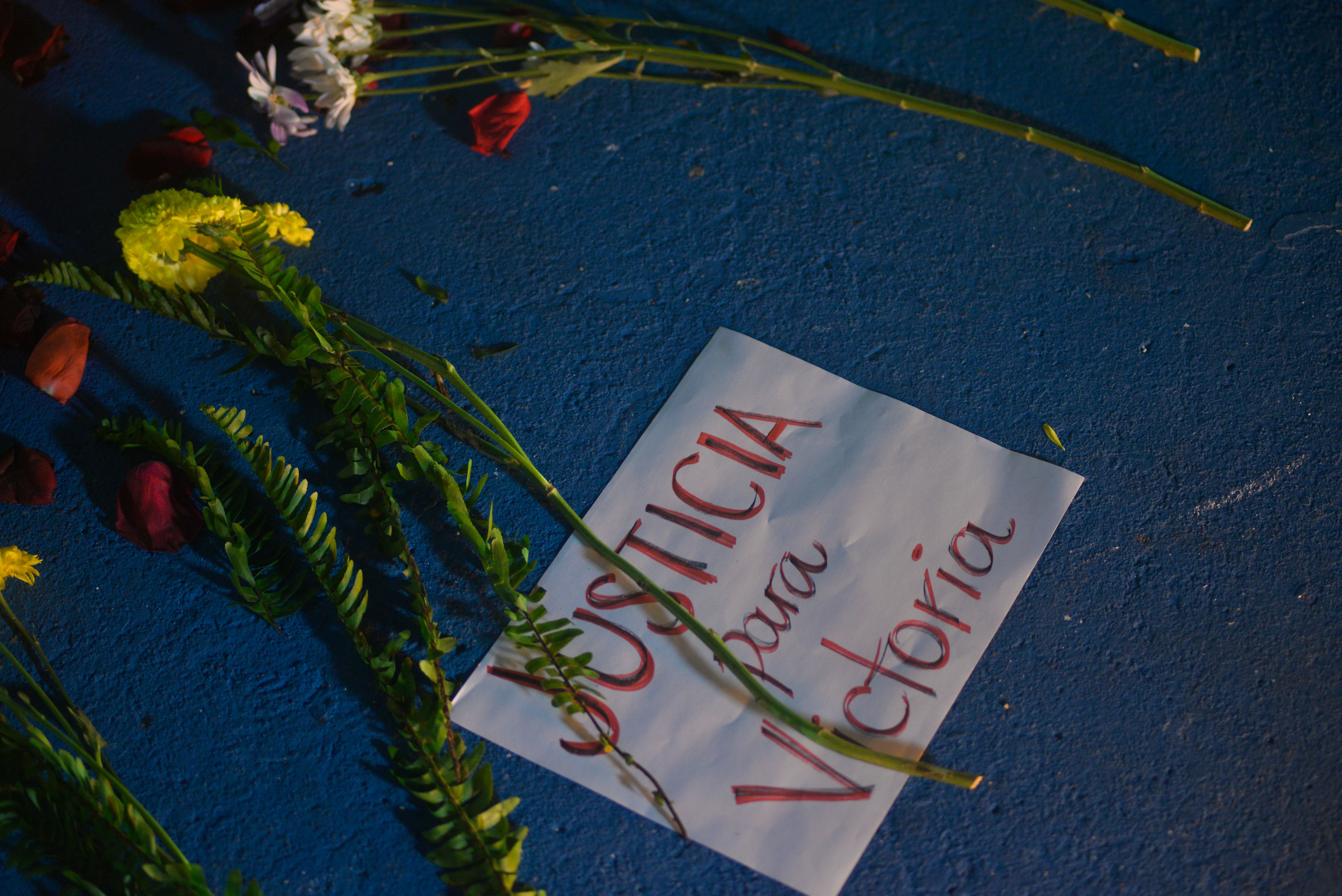 3. Half of Latino renters depend on eviction relief
Around 56% of Hispanic renters said in March, before an U.S. eviction moratorium was extended, that they were otherwise likely to be forced to leave their homes in the next two months, per Census data.
Why it matters: Evictions contribute to a greater spread of COVID-19 as people experiencing homelessness end up in crowded infection-prone situations, according to studies, and coronavirus is already more easily spread among Latino families due to cramped living conditions and multigenerational homes.
Hispanic and Black households were over 2x more likely to be behind on rent or home payments than white households toward the end of 2020, states a Consumer Financial Protection Bureau report.
The CDC's extension of an order against carrying out eviction notices from here until June could prop up Latino renters or homeowners, though activists warn the process is not automatic and carries loopholes.
4. The Chile Constitution will have to wait … again
The Chilean government is arguing the pandemic requires postponing the election of a constitutional assembly that people in the South American country have been asking for since mass protests in late 2019.
Why it matters: Chile is still under a constitution written during the military dictatorship of Augusto Pinochet, which many have long argued makes change difficult and as such deepens social and economic inequalities.
5. Possible loan forgiveness would benefit Latino students
The Education Department has suspended the collection of certain federal student loans that borrowers defaulted on, while Democratic senators insist that the relief bill has a provision that could facilitate canceling many more student loan debts through a tax break.
Why it matters: Latinos tend to have more problems repaying school debt, and in the current situation face growing stress and anxiety before even accounting for repayments.
By the numbers: Since before the pandemic, around 23% of Hispanic college grads who had taken out loans for tuition and school expenses were behind on their payments, in contrast with 6% of white student borrowers, per Federal Reserve data.
Estimates also show that 12 years after graduation, on average, white borrowers had been able to pay off 90% of their debts, while Latino student borrowers still owed around 80% of what they took out to afford tuition.
6. Scoop: Coyotes' secrets
Two men who work as coyotes, or human smugglers, told Noticias Telemundo that for those desperate enough, a payment of $8,000 each will suffice to get them into the U.S. through the desert.
To cross people by car, hiding them in secret compartments, they'll charge up to $20,000 because the coyotes swear U.S. immigration officers get a cut to turn a blind eye.
What they're saying: Walking through the desert "is the hardest route, but also the safest: there's less vigilance" from authorities, smuggler Orlando told Noticias Telemundo. To cross someone by car "we get notice [from la migra] of a specific time and which of the inspection lines to queue up in," the coyote said.
By the numbers: The typical desert trek skirts the border wall and takes from four hours to four days depending on the time of year.
The Border Patrol found 300 bodies in the last fiscal year of people who died crossing the desert en route to the border, due mostly to hypothermia and dehydration.
The number of unaccompanied minors attempting to cross to the U.S. could balloon to 26,000 by September from the current 16,000, according to official documents leaked to Axios.
7. A chance of relief for women in El Salvador
The cases of two Salvadoran women who were jailed for having miscarriages, one of whom died strapped to a hospital bed, could lead to a reform of the country's total abortion ban.
Why it matters: The Central American country's law is one of the world's most restrictive and has long been criticised as violating human rights. Women face decades long jail sentences if they lose a baby, regardless of whether it was a result of stillbirth, miscarriage, or abortion.
One of the two cases now before the Inter-American Court of Human Rights is of Manuela, a 33-year old mother of two who sought help as she bled out during her third pregnancy and was sent to prison straight from the hospital.
Around 159 women in El Salvador have been imprisoned for this law since 1998, according to U.N. data.
The big picture: Latin America, and particularly Central America, has the world's most draconian anti-abortion measures. With the Caribbean, it is also among the areas with the worst rates of preventable maternal mortality, partly due to clandestine and unsafe abortions.
8. Storied Latino civil rights group eyes revamp
The League of United Latin American Citizens, the nation's oldest Latino civil rights group, isn't getting any younger — but the people it represents are, a reality that's quickly reshaping its focus.
Why it matters: LULAC's median membership age is 66 and its meetings still open with the Pledge of Allegiance and a prayer. But the median age of today's U.S. Latino population is 19.
Today, Domingo Garcia, LULAC's national president since 2018, is speaking out against anti-Asian American violence, standing with the Black Lives Matter movement, and supporting Native American activists seeking the removal of public monuments to Spanish conquistadors.
He's encouraging the creation of LGBTQIA councils and pushing his group to open student councils on community college campuses.
LULAC also is active in opposing voter suppression proposals in Texas, Georgia, and Arizona.
He's seeking to attract younger members as the group's base of Mexican-American baby boomers ages.
The bottom line: "This is not your grandfather's civil rights organization anymore," Garcia told Axios.
9. 📚 1 smile to go: Getting a read on a neighborhood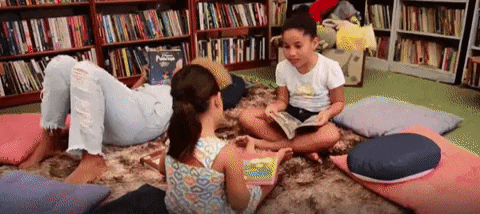 Deep in a southern Río de Janeiro slum town (or favela), there is a haven for young Brazilians.
It is a community library established by 13-year-old Lua de Oliveria in the local neighborhood association building, after she put out a call on social media and managed to get thousands of book donations.
Hasta la próxima semana, have a safe one.