Axios Latino
January 19, 2023
Welcome back! We had a bit of technological snag on Tuesday — if you didn't get your newsletter, let us know and we'll send it to you.
Puede leer este boletín en español aquí.
This newsletter, edited by Astrid Galván and Laurin-Whitney Gottbrath, is 1,432 words, a 5.5-minute read.
1 big thing: Latino podcasters rise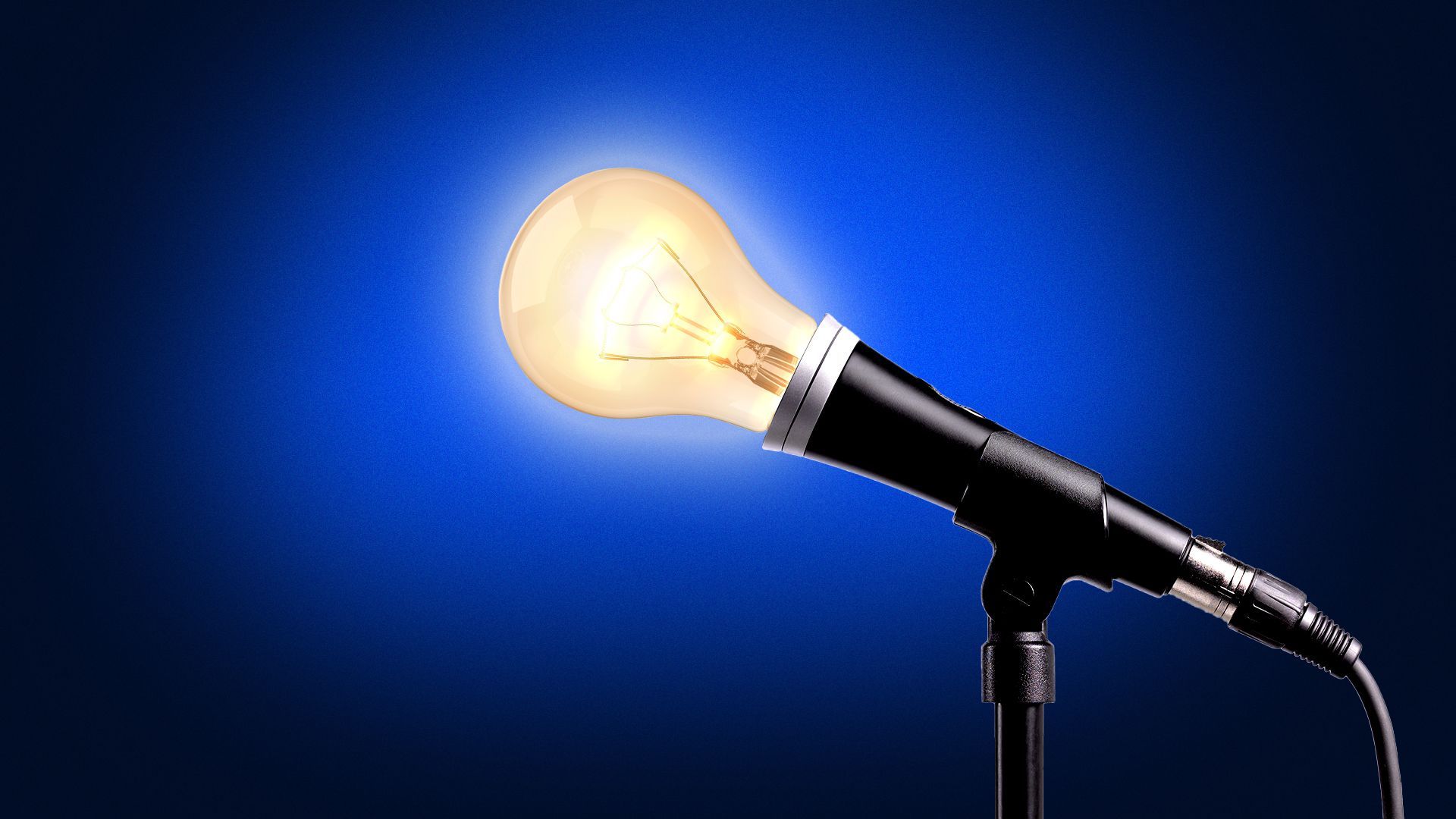 Latino podcasters are making major inroads with audiences, Marina writes.
Why it matters: Latinos are telling their own stories — and bringing in big audiences — in the world of podcasting, an industry that's expected to generate $4 billion a year in advertising by 2024.
Latinos spent twice the amount of time listening to podcasts in 2020 as they did in 2019, according to the most recent data from Nielsen.
Podcasts are also filling the major gap in storytelling that Hollywood has left open as it's struggled to put Latinos on screen and behind the camera — despite the fact they're avid consumers.
What's happening: The second season of "La Brega," a popular bilingual podcast about Puerto Rico's people and history, is premiering Jan. 26.
Details: Alana Casanova-Burgess, the co-creator and host of "La Brega," says the new season provided an opportunity to have an even broader scope, celebrating more aspects of Puerto Rico and Latinos through its music.
The new episodes will tell more of those stories through eight specific songs across decades, including — naturally — one from Bad Bunny, as well as classics like Elvis Crespo's "Suavemente."
Meanwhile, NPR's "Code Switch," the popular show about race and identity, just added Lori Lizarraga, the first-generation daughter of Ecuadorian and Mexican immigrants, as co-host.
Lizarraga made her debut on Jan. 11 on an episode about how she and her mom partly modified their names to versions easier to pronounce for English speakers.
She tells Axios Latino she hopes to continue to tell the kind of stories that resonate with listeners and make them feel less alone.
The big picture: Podcasts led by or focused on Latinos have been making huge inroads in the past two years.
What they're saying: "I think more places are putting in that effort because it does make sense for everyone who is in this [mass media] space to be figuring out ways to talk about and have conversations and produce content that speaks to a Latino audience," Lizarraga says.
"You should be ministering to this very diverse melting pot of the Latino community. We're out here and we consume good content if it's there for us."
2. HUD grants for Hispanic-serving colleges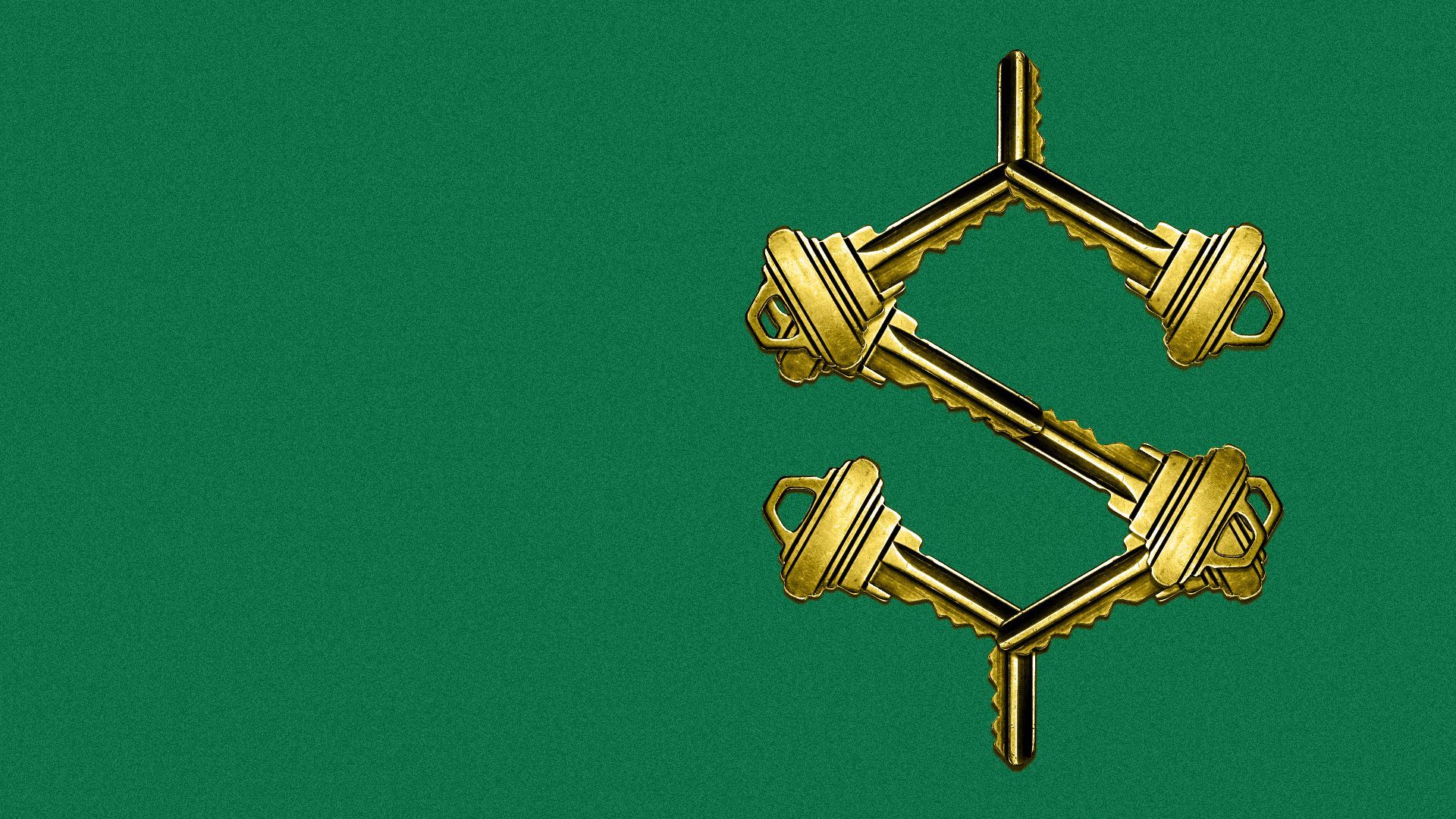 The U.S. Department of Housing and Urban Development says it is making $5.5 million in grants available to Hispanic-serving higher-education institutions for research on housing and community issues, Astrid writes.
Driving the news: HUD announced today that the grants will go to schools to establish research centers that will study housing and community development.
Details: The research will take in equity in rental and housing markets, tenant protections, affordable transportation and other areas.
Nationwide, there are roughly 559 Hispanic-serving institutions, which are defined as higher-ed schools where 25% or more of students are Latino. Most are tw0- and four-year colleges.
Applications for the new grants are due by May 18.
Between the lines: Hispanics account for more than half of the nation's population growth in the past decade, but the government lacks critical information about their access to housing programs and experiences with renting and buying homes, Solomon Greene, HUD's principal deputy assistant secretary for policy development & research, tells Axios.
The research these grants will fund "will expand our knowledge and improve our programs" for Latinos, Greene adds.
What they're saying: "Hispanic institutions of higher learning often serve as leaders within their communities, driving priorities and economic development," HUD Secretary Marcia L. Fudge said in a statement.
"The funding availability we've announced today will strengthen efforts for these institutions to expand opportunities for underserved communities and promote equitable community development."
3. Treaty of Guadalupe Hidalgo travels to Denver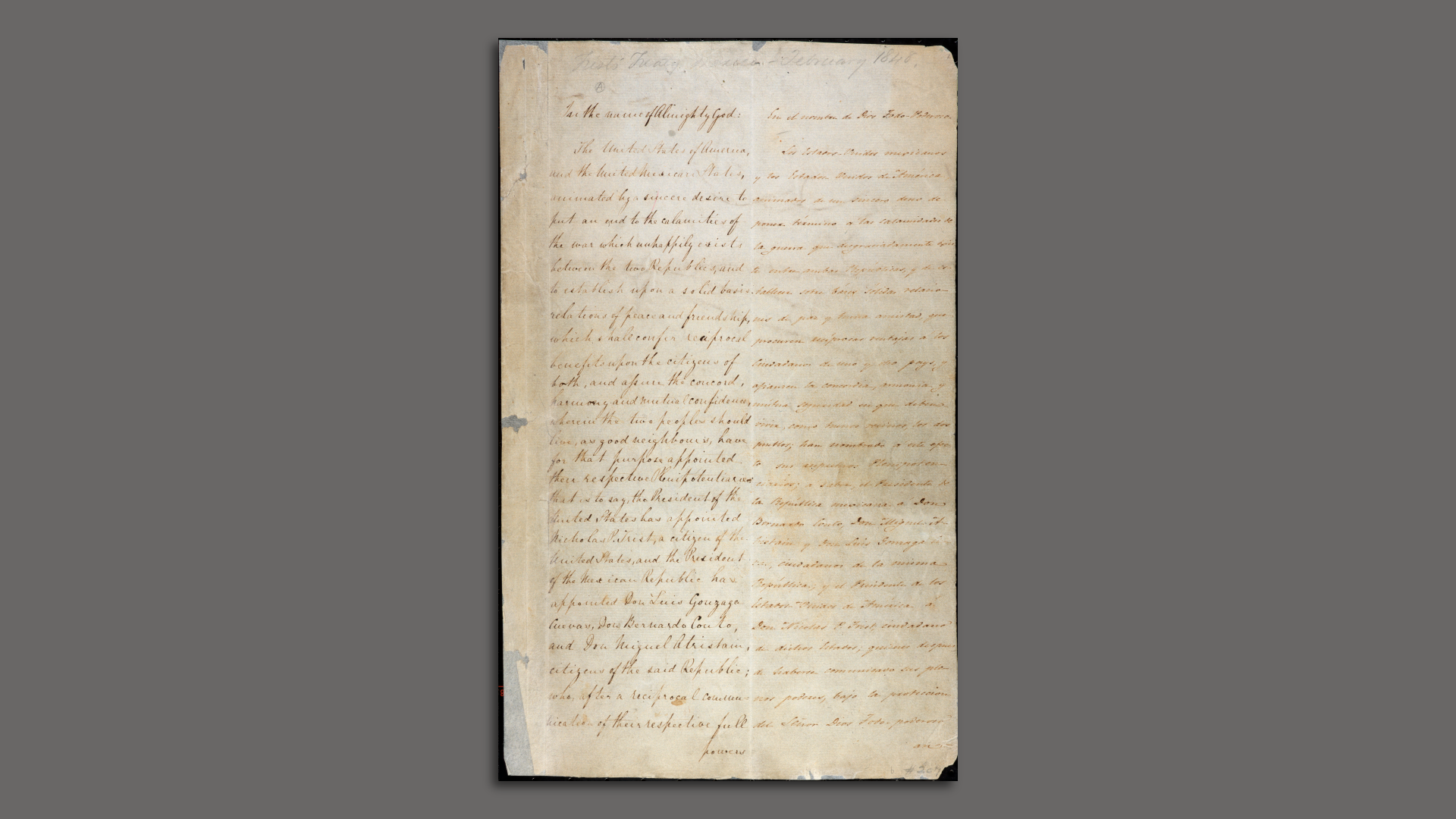 Pages from the original Treaty of Guadalupe Hidalgo, a document that transformed the American Southwest, are headed from the National Archives to a museum in Denver on the 175th anniversary of its signing.
Why it matters: The treaty ended the U.S.-Mexico War and greatly expanded the United States, ceding to it Colorado, New Mexico and California. Its impact on the lives of people living in the region and their nationality is still the focus of conversations today, Russell writes.
Background: Signed in 1848, the treaty ended the Mexican-American War and added nearly 1.2 million square miles to the United States.
It forced Mexico to relinquish all claims to the territory of Texas above the Rio Grande and cede the other three states in exchange for $15 million.
People of Mexican descent living in the territories were granted American citizenship, and it was promised that previous land grant rights would be honored.
Yes, but: Mexican Americans experienced discrimination and racial violence almost immediately after as white settlers ignored land rights and court systems dismissed civil rights complaints.
Such racial violence led to the creation of groups like the Las Gorras Blancas, which fought back against discrimination and land encroachment by violently taking matters into their own hands.
The treaty is also connected to the displacement of Indigenous tribes. It has been referenced in hundreds of court cases, ranging from international border disputes to water and mineral rights claims.
Between the lines: The failed promises made in the Treaty of Guadalupe Hidalgo became a rallying cry for Chicano Movement leader Reies López Tijerina more than 100 years later.
He led a violent 1967 courthouse raid in northern New Mexico and used the treaty as his reason for seeking redress in century-old Spanish land grant disputes.
The Denver exhibition starts Feb. 3.
4. El Paso officials will seek death penalty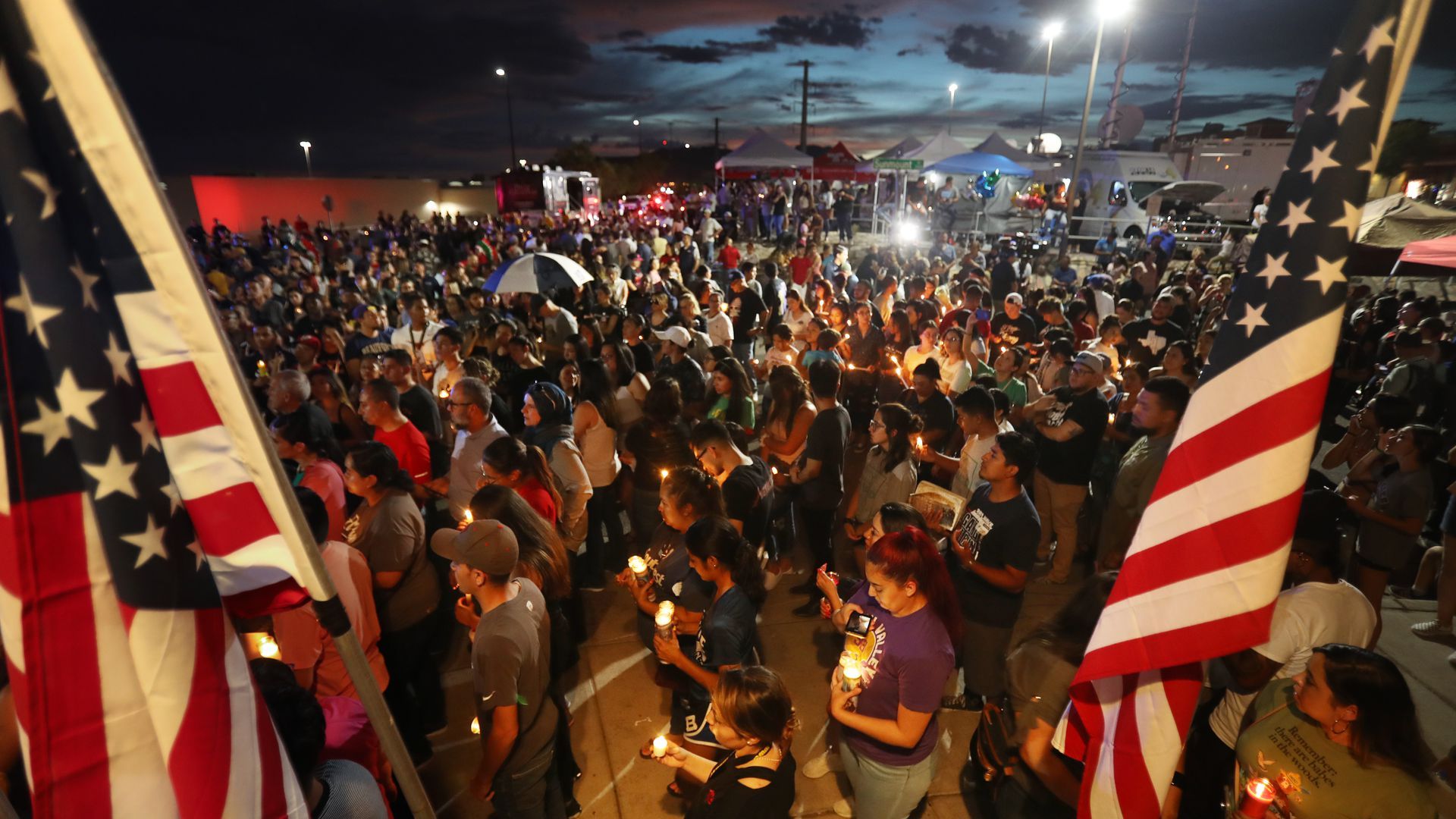 The El Paso district attorney says his team will still seek the death penalty in the state's murder trial against the man accused of killing 23 people at a Walmart in 2019, Astrid writes.
Driving the news: U.S. prosecutors said on Tuesday that they wouldn't seek the death penalty in the federal case against Patrick Crusius, who has been charged with 90 counts under federal hate crime laws.
El Paso District Attorney Bill Hicks, however, says he still plans to try Crusius and ask for the death penalty, but he can't do it until the federal government releases him to the state of Texas.
It's unclear when that'll happen — the federal trial is scheduled for one year from now.
Catch up quick: Hicks became district attorney last month, when the former DA resigned over a controversy surrounding her handling of the case against the alleged shooter.
Former DA Yvonne Rosales faced allegations of corruption and incompetence and a petition calling for her removal in the case that took many bizarre turns, including claims that an attorney who previously represented her had tried to intimidate a victim's family.
Gov. Greg Abbott appointed Hicks to the post on Dec. 14.
What they're saying: "We're focused on the victims here in El Paso. We're focused on the citizens here in El Paso and making sure that justice is done here in El Paso for our community," Hicks said during a news conference Tuesday.
5. Stories we're watching
1. Guatemalan President Alejandro Giammattei and Colombian President Gustavo Petro traded barbs this week over an investigation into a Colombian official.
Guatemalan officials are accusing Colombian Defense Minister Iván Velásquez of corruption stemming from his previous role leading a UN-backed anti-corruption agency there, although he hasn't been charged.
Velásquez denies the allegations.
2. Thousands of Peruvian protesters began arriving in Lima yesterday for protests that are planned for later today.
Since last month, protesters have been calling on President Dina Boluarte to resign and for the country to hold immediate elections.
Fifty people have died.
6.🪅 Pachanga: Humberto Chacón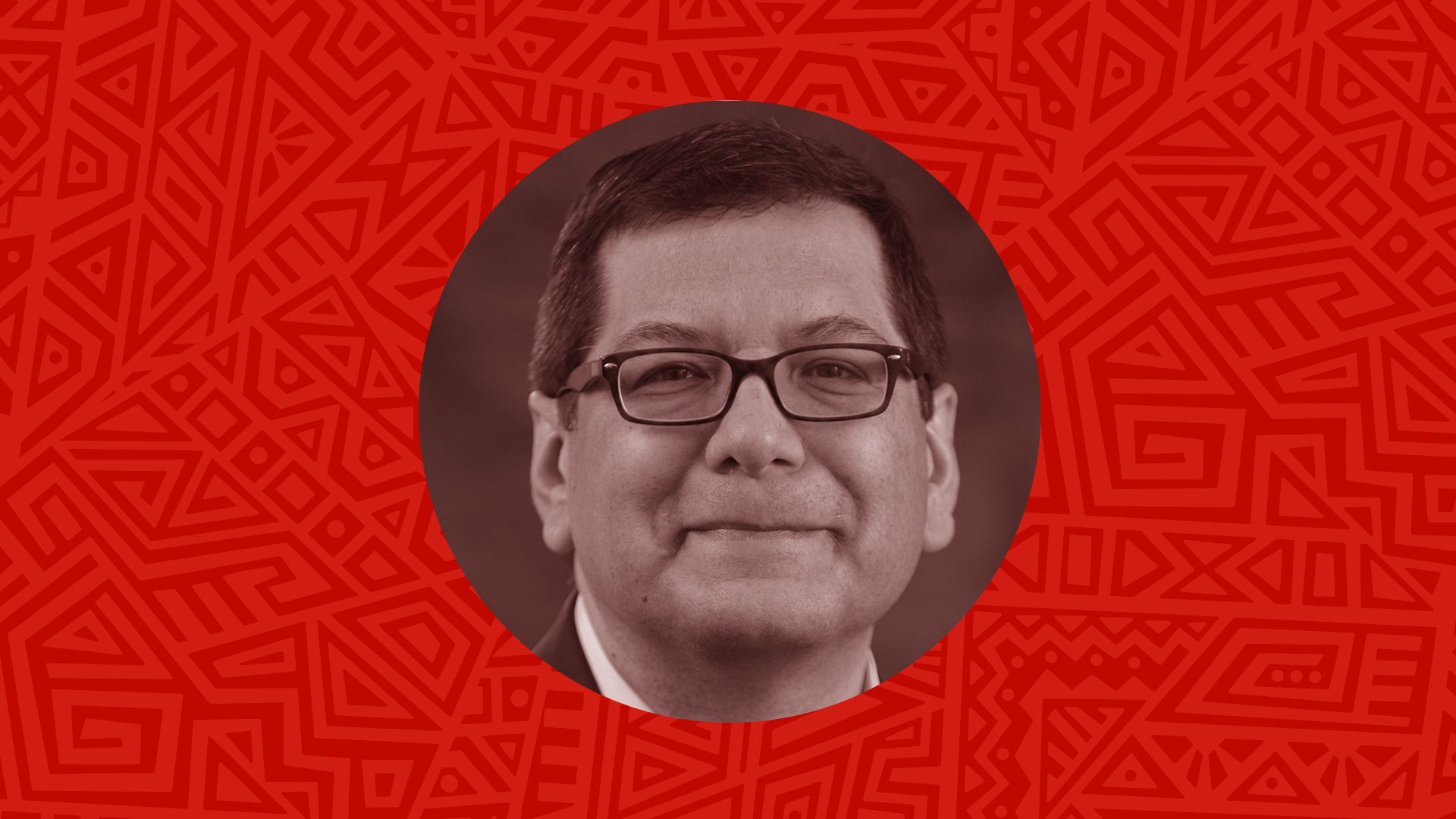 Today we are celebrating Humberto Chacón, who was recently asked to be on the steering committee for the University of Oregon Latine Alumni Association (or Patos).
"Growing up in an uneducated, working-class Mexican family in Southern Oregon, I had very little concept of what a college education could do for me and society," Humberto tells us.
Humberto works for an employee coaching, counseling and services firm in Silicon Valley after years of working as a leader in human resources.  
Our congrats to you, Humberto!
Have you recently accomplished something you're proud of? Let us know by replying to this email!
Thanks so much for joining us. And thanks to Carlos Cunha for the copy edits.