Axios Latino
March 02, 2023
👩🏽‍🦳 Welcome to Women's History Month!
International Women's Day is next week, and we'd love to feature the amazing women in your life again! Send us a brief summary, photo, and full name by replying to this email.
Puede leer este boletín en español aquí.
This newsletter, edited by Astrid Galván and Laurin-Whitney Gottbrath, is 1,406 words, a 5-minute read.
1 big thing: Latin America's "Green Wave" visits the U.S.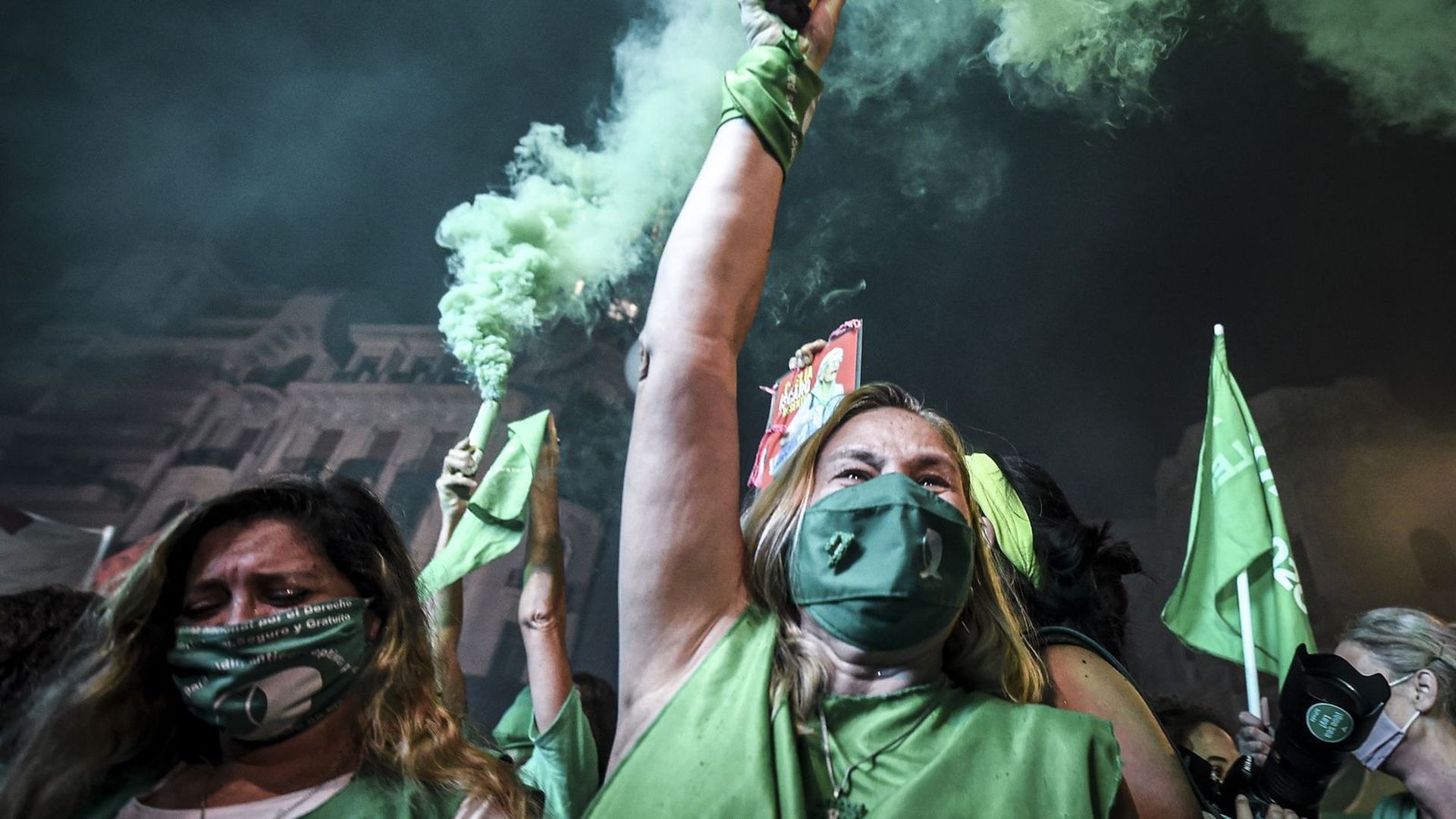 U.S. abortion rights advocates this week met with their Latin American counterparts in Washington, D.C., to learn about the successful strategies they've used to dramatically increase access in several countries, Axios' Oriana González writes.
The big picture: While U.S. courts and states have gutted or chipped away at abortion rights, a movement in Latin America known as the "Green Wave" (Marea Verde) has helped increase abortion access in several countries across the majority Catholic region through protests and legal action.
What they're saying: The Green Wave has been fruitful because the movement is united across countries and is not associated with specific political parties or organizations like it is in the U.S., says María Antonieta Alcalde, director of Ipas of Latin America and the Caribbean, an abortion rights organization based in Mexico.
U.S. advocates "need to look to Latin America because the situation in some states [banning abortion] is very similar to those in our countries," says social activist Morena Herrera, co-founder of the Feminist Collective for Local Development in El Salvador, where abortion is illegal in all circumstances.
Herrera says she advised U.S. advocates to get to know their Latin American counterparts well, adding they can teach them about more ways to help women access abortions in places where it is heavily restricted.
U.S. advocates considered the two-day meetings "extremely historic," as it was the first time these groups "met in a formal way to discuss strategy," says Jade Hurley, communications manager for the DC Abortion Fund.
Hurley says that the U.S. abortion rights movement is often "reactionary" — focused on responding to claims made by anti-abortion groups, especially since Roe v. Wade was overturned.
But Green Wave advocates are often more "proactive," Hurley adds.
State of play: Years of protests led to Argentina becoming in early 2021 the largest Latin American nation to legalize abortion. Abortion is now legal during the first 14 weeks of pregnancy.
Yes, but: Other parts of Latin America have some of the world's strictest abortion laws.
In El Salvador, women who get abortions — or even some who miscarry — have been convicted of murder and sentenced to decades in prison.
Between the lines: Latin American activists have already been helping U.S. women who lost access to abortion after the Supreme Court overturned Roe v. Wade last year.
U.S. women are increasingly accessing medication abortion from Mexico, NBC reports.
2. Stark outcomes for kids on Texas/Mexico border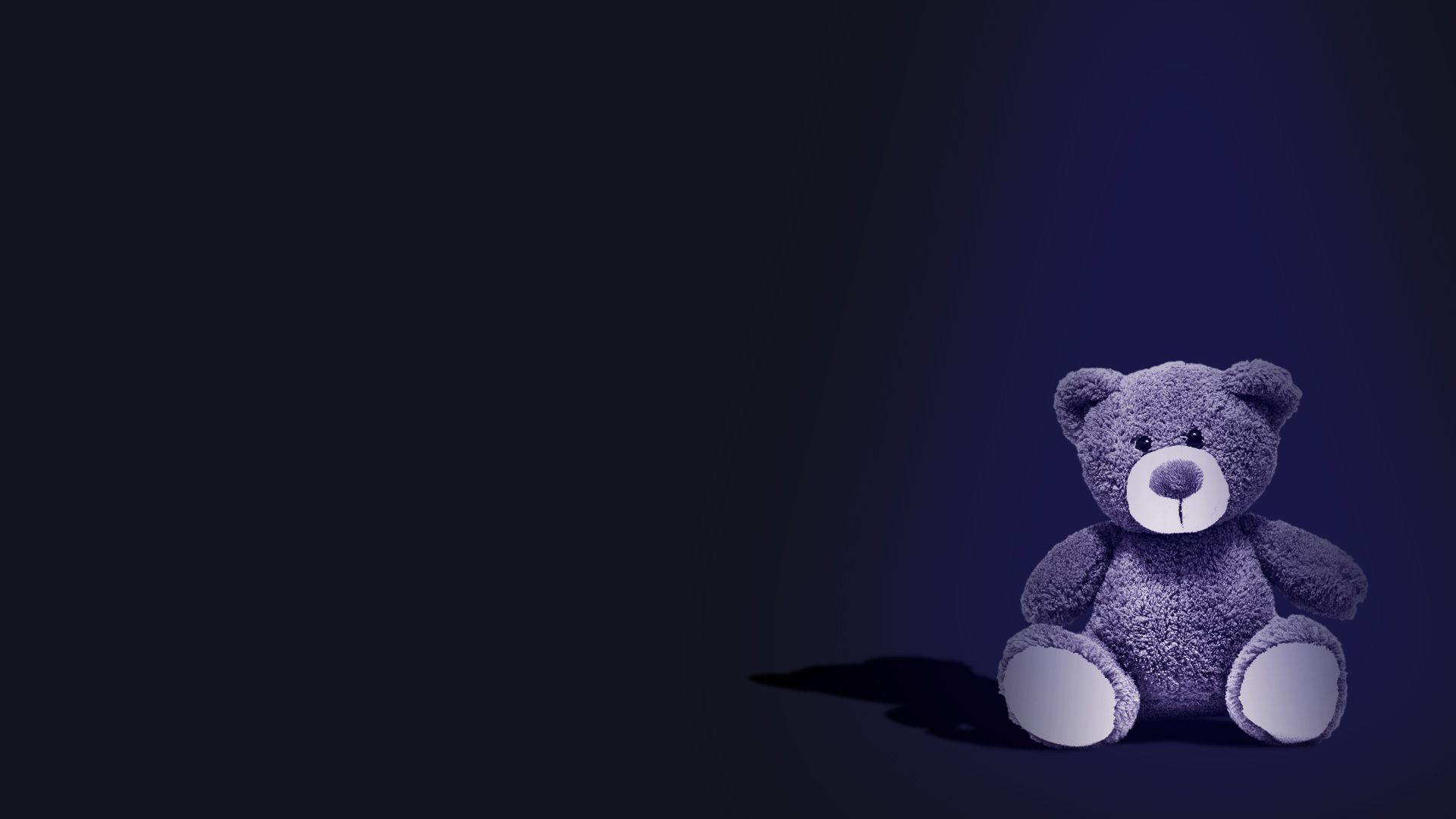 Children in Texas who live along the U.S.-Mexico border have a 30% higher risk of death within five years of being diagnosed with the most common type of childhood cancer compared to those living elsewhere in the state, a new study found.
The big picture: Childhood cancer is the second-leading cause of death for kids under 16 years of age, and people who live in Texas border communities — about 80% are Hispanic — have long had less access to health care.
Details: The study, published late last month in the journal Cancer, analyzed data for a little more than 6,000 kids ages birth to 19 in Texas who were diagnosed between 1995 and 2017 with acute lymphocytic leukemia (ALL), a cancer of the blood and bone marrow.
The intrigue: Researchers found that children who were treated between 2008 and 2017 had outcomes equal to those living in non-border areas, likely because some of the highly populated areas such as El Paso and the Rio Grande Valley established pediatric care centers around 2012 (El Paso) and 2001 (RGV).
But even with more specialty care, many children still face other barriers, such as language and immigration status, lead researcher Maria Castellanos says.
The researchers also analyzed data from patients with acute myeloid leukemia but found border residence didn't impact survival estimates.
What they're saying: Castellanos, assistant clinical professor and pediatric oncologist at UCSF Benioff Children's Hospitals, says many families have to travel long distances to access cancer treatment, while others might not have insurance because they're worried about their immigration status, even if their U.S.-born kids qualify.
"My study highlights how we need to do better, and I'm not talking about individualistically, but I would almost say at the local, state, level," she says.
Sarah Lopez, the chief medical officer for Zócalo Health, a health care service for and by Latinos, said the study's findings were heartbreaking because they illustrate the hurdles many families face to access care.
"Being sick and having a cancer diagnosis is a full-time job," Lopez says.
3. Mexico investigating military killing of civilians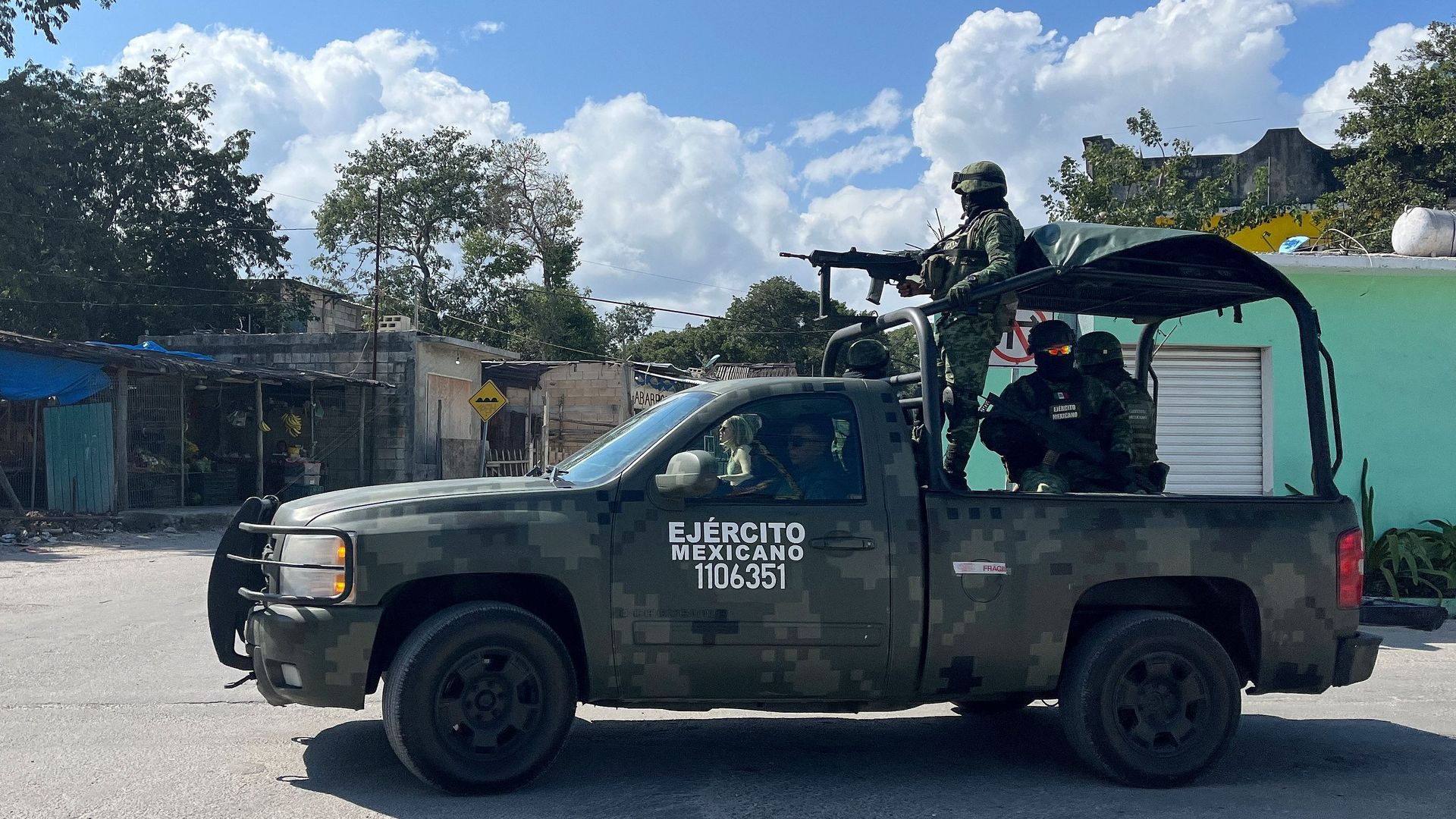 Authorities and human rights investigators in Mexico are looking into last weekend's military shooting of a group of young men that families say was unjustified.
Driving the news: Mexican President Andrés Manuel López Obrador yesterday promised a full investigation, Marina writes.
Details: The military says officers investigating early Sunday morning the sound of gunshots in Nuevo Laredo, a border city in Tamaulipas, encountered a pickup truck that allegedly tried to speed off.
That's when they began firing at the truck, authorities said.
Five men in their early 20s died and one was injured, but their families say the men were not involved in any crime and were unarmed.
On Monday during a protest, some of the families got into scuffles with military personnel. The military officers then fired their weapons at the protesters' feet.
The big picture: The shooting has laid bare the discomfort some in Mexico have with the continued presence of the military on the streets, human rights activists say.
But the majority of Mexicans feel they are effective and trustworthy, according to a most recent national poll.
López Obrador has doubled down on entrusting the armed forces with almost all security matters, mobilizing them on the streets until at least 2028.
He's defended his security strategy, saying the National Guard and armed forces are incorruptible and that during the first half of last year, reports of violent homicides dropped by 9%.
4. Workers reach settlement from 2018 raid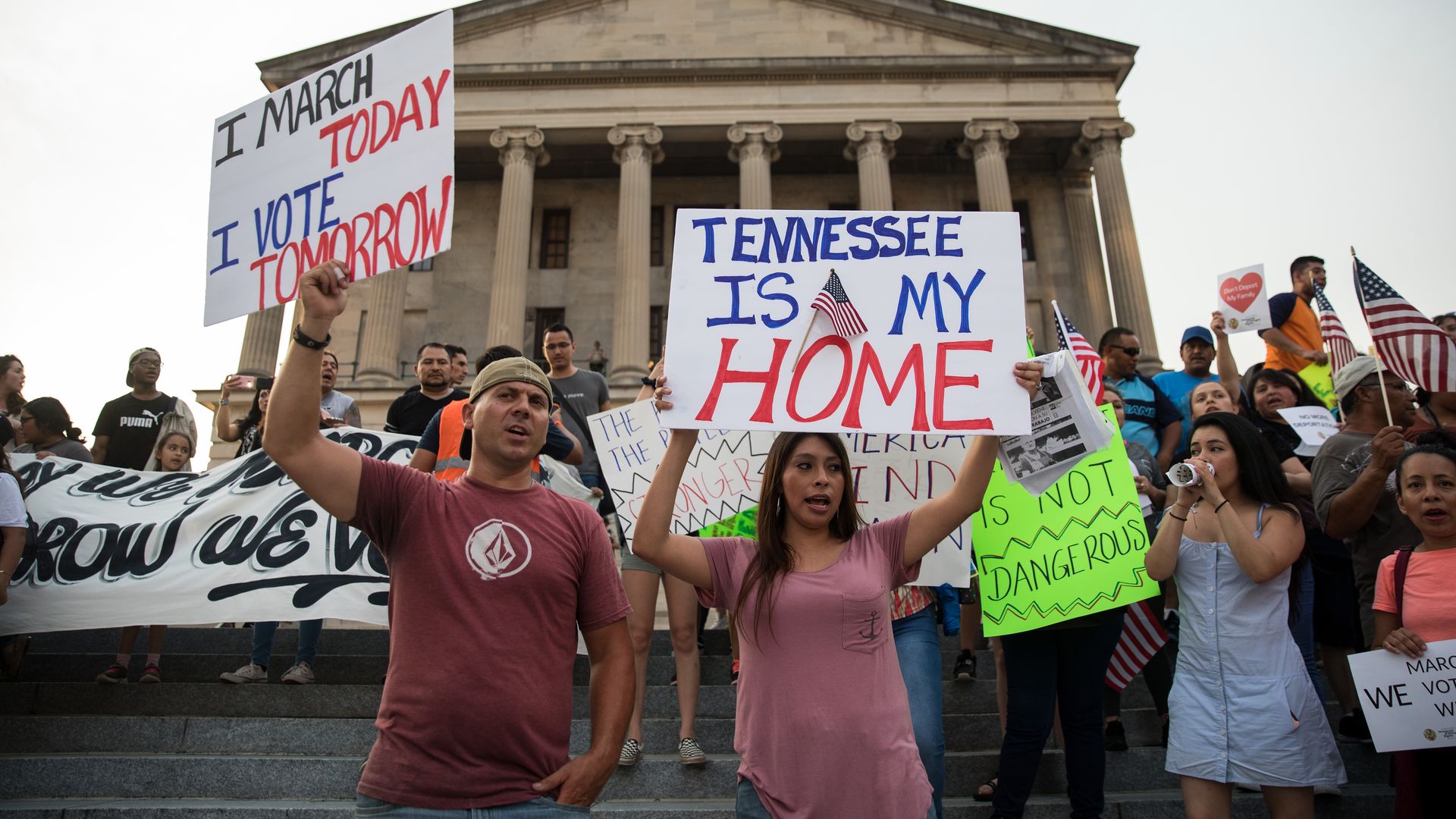 About 100 Latino immigrants detained during a 2018 raid at a Tennessee meat processing plant have reached a settlement of just over $1 million in a lawsuit over allegations that federal agents racially profiled and used excessive force.
Why it matters: The agreement, approved Monday by the U.S. District Court for the Eastern District of Tennessee, is a rare class settlement over an immigration enforcement operation at a work site.
Details: Homeland Security and IRS agents raided the Southeastern Provision meatpacking plant in Bean Station in April 2018 and rounded up almost all of the Latino workers.
Court documents said at least one worker was a U.S. legal resident and another was a U.S. citizen.
Advocates say agents frisked and detained Latino workers while white employees were allowed to walk away.
The raid was the largest one in nearly a decade as the Trump administration stepped up immigration enforcement.
Under the settlement, $550,000 will be split among all members of the lawsuit.
It also requires the U.S. government to pay $475,000 to the six plaintiffs to resolve excessive force and unlawful arrest claims, plus attorneys' fees.
The other side: DHS did not admit culpability. The agency did not respond to a request for comment from Axios.
5. Stories we're watching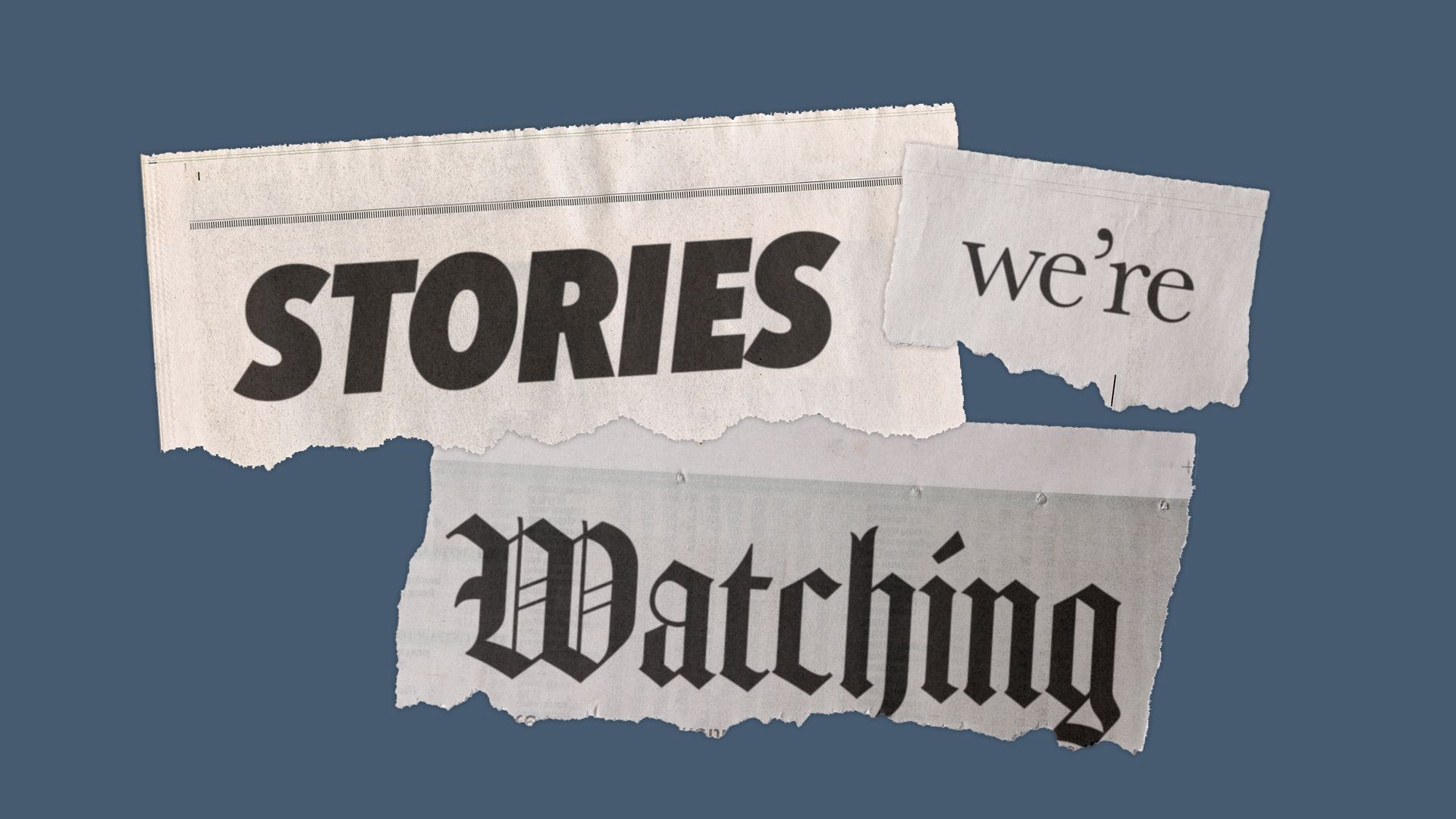 1. A Guatemalan court on Tuesday ordered an investigation of journalists from the newspaper El Periódico, arguing they're obstructing justice by writing stories about their publisher, José Rubén Zamora.
Zamora has been in pre-trial detention for seven months for alleged blackmail and money laundering, which he denies. El Periódico has published investigations into government corruption.
2. Peru is trying to re-energize its struggling economy by announcing 31 new government contracts that seek to attract nearly $8 billion in investments.
The projects will be for road infrastructure, mining, and electric grid work.
Months-long anti-government protests have contributed to a slowdown in the economy.
6.🪅Pachanga: Lillian E. Agosto Maldonado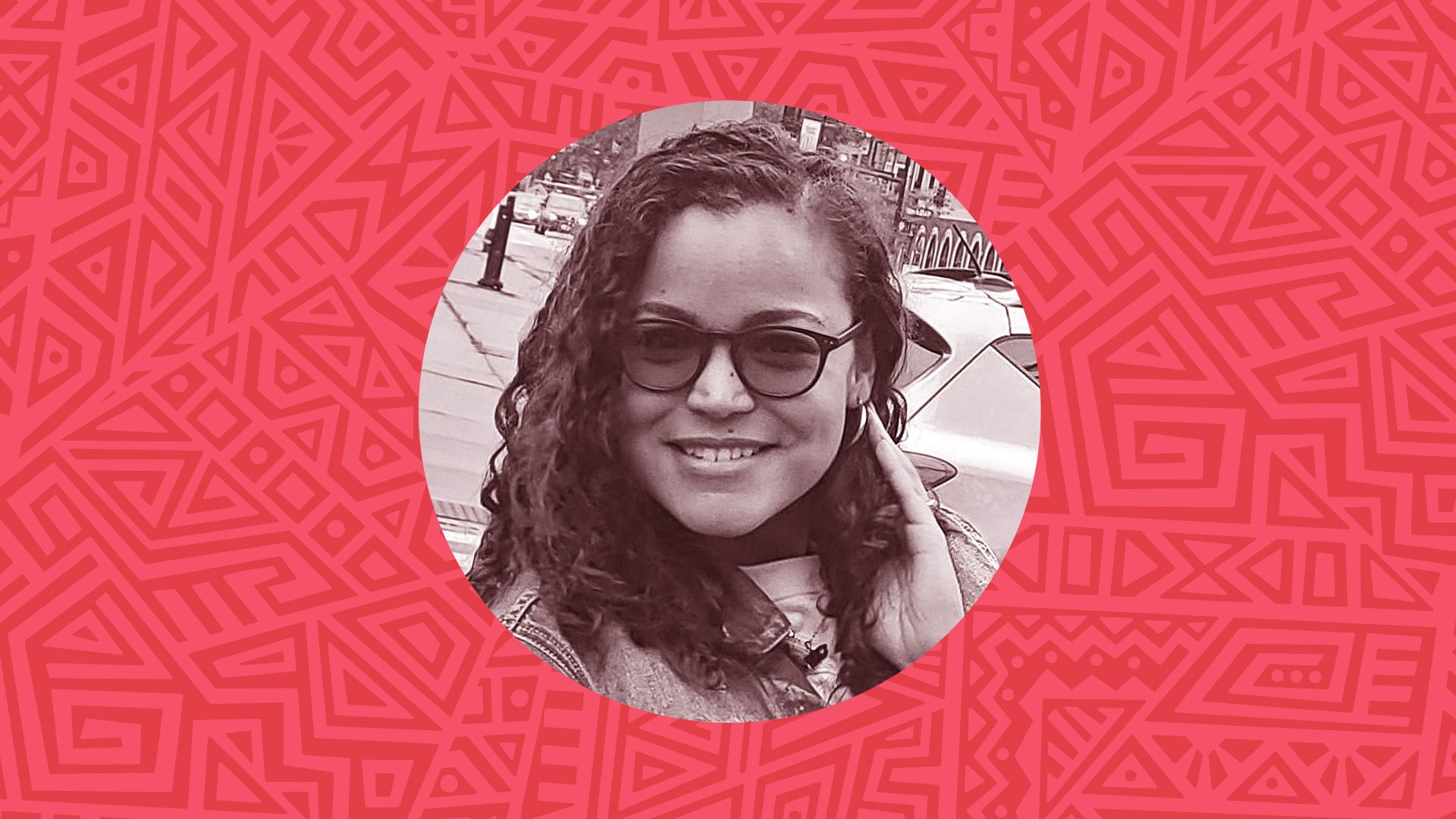 We love how accomplished our readers are!
Take for instance Lillian E. Agosto Maldonado, who this week celebrated the second anniversary of her online magazine, Mundos Paralelos.
Mundos Paralelos explores Puerto Rican identity.
"I established Mundos Paralelos because I saw a need to cover the stories about the Puerto Rican community," says Lillian, who lives in Washington, D.C.
¡Muchas felicidades!
Have you recently accomplished something you're proud of? Let us know by replying to this email!