Axios Latino
July 12, 2022
👋🏽 Hi! We hope you had a solid weekend.
Do you like this newsletter? Then share away! Newbies can sign up here.
Puede leer la versión en español aquí.
This newsletter, edited by Astrid Galván and Laurin-Whitney Gottbrath, is 1,094 words — a 4-minute read.
1 big thing: Why the border is seeing more Mexican migration
The deaths of at least 22 Mexican migrants smuggled in a hot truck last month came as data shows an increase in encounters of U.S. authorities with people from that country, Astrid writes.
The big picture: As a whole, migrant encounters — which include Border Patrol apprehensions and those who are turned away at ports of entry — have increased sharply over the last few years. The percentage of Mexican encounters, though small, appears to be growing since 2019.
The spike could be because most Mexicans who attempt to cross the border are immediately turned back without legal consequence under Title 42, which results in them making several attempts, driving up the number of encounters.
But violence in states such as Zacatecas, Michoacán, and Guerrero — where there are longstanding smuggling networks — along with inflation and a poor economic COVID-19 recovery could also be contributing, said Ariel G. Ruiz Soto, a policy analyst at the nonpartisan research group Migration Policy Institute.
By the numbers: Authorities reported nearly 561,000 encounters with Mexicans between October and the end of May, accounting for about 36% of all migrants. Most are adults who traveled without children.
Mexicans were 38% of migrants in fiscal 2021 (from October through September).
In fiscal year 2019, there were just over 237,000 Mexican encounters, or 24% of all migrants, according to Customs and Border Protection data.
The Department of Homeland Security declined to comment, but a spokesperson pointed to the high recidivism rates — 44% so far this fiscal year and 47% last year — for people expelled through Title 42 to illustrate that the number of Mexican encounters may not be as high as the numbers show.
What to watch: Mexican President Andrés Manuel López Obrador is expected to discuss migration and other issues with President Biden today at the White House.
López Obrador is asking for 300,000 new temporary worker visas, half for Mexicans and half for Central Americans, arguing those will disrupt illegal crossing attempts.
2. Nicaragua's nuns expelled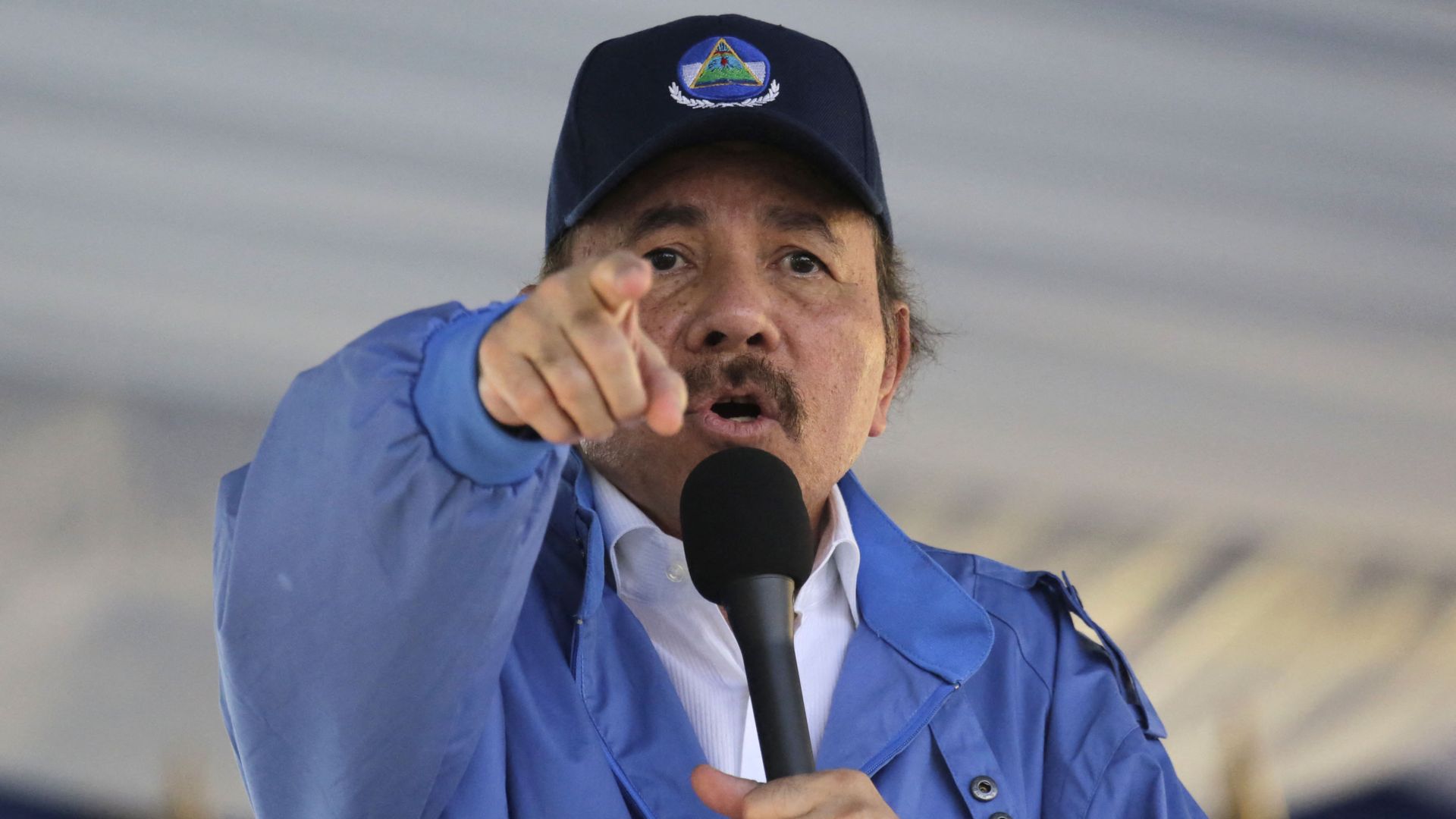 Nuns from a charity Mother Teresa established decades ago are the latest to be kicked out of Nicaragua amid the president's crackdown on dissent, Marina writes.
Details: The government of President Daniel Ortega and his wife Vice President Rosario Murillo has banned almost 960 NGOs since April 2018, when it violently suppressed anti-government protests and intensified a crackdown on dissent.
18 nuns from the Missionaries of Charity, the organization Mother Teresa founded, were expelled and forced to cross into Costa Rica last week on foot, according to news reports.
The Nicaraguan Literature Association and an international nonprofit that treats cleft palates are among other NGOs recently forced to shut down.
Ortega's government accuses the groups of being "foreign government agents" looking to overthrow him because they get partial funding from international organizations — a claim the groups deny.
Context: Ortega has been in government for 15 consecutive years. In November, he and Murillo were declared winners of an election that international observers said was severely undemocratic, as most other candidates were jailed.
About 180 people are in prison either for participating in the 2018 protests or because they belong to opposition parties. Most face money laundering charges, which activists say are trumped up.
Almost 300,000 Nicaraguans have fled in the past four years, many to Costa Rica.
3. Covid's outsized impact on English learners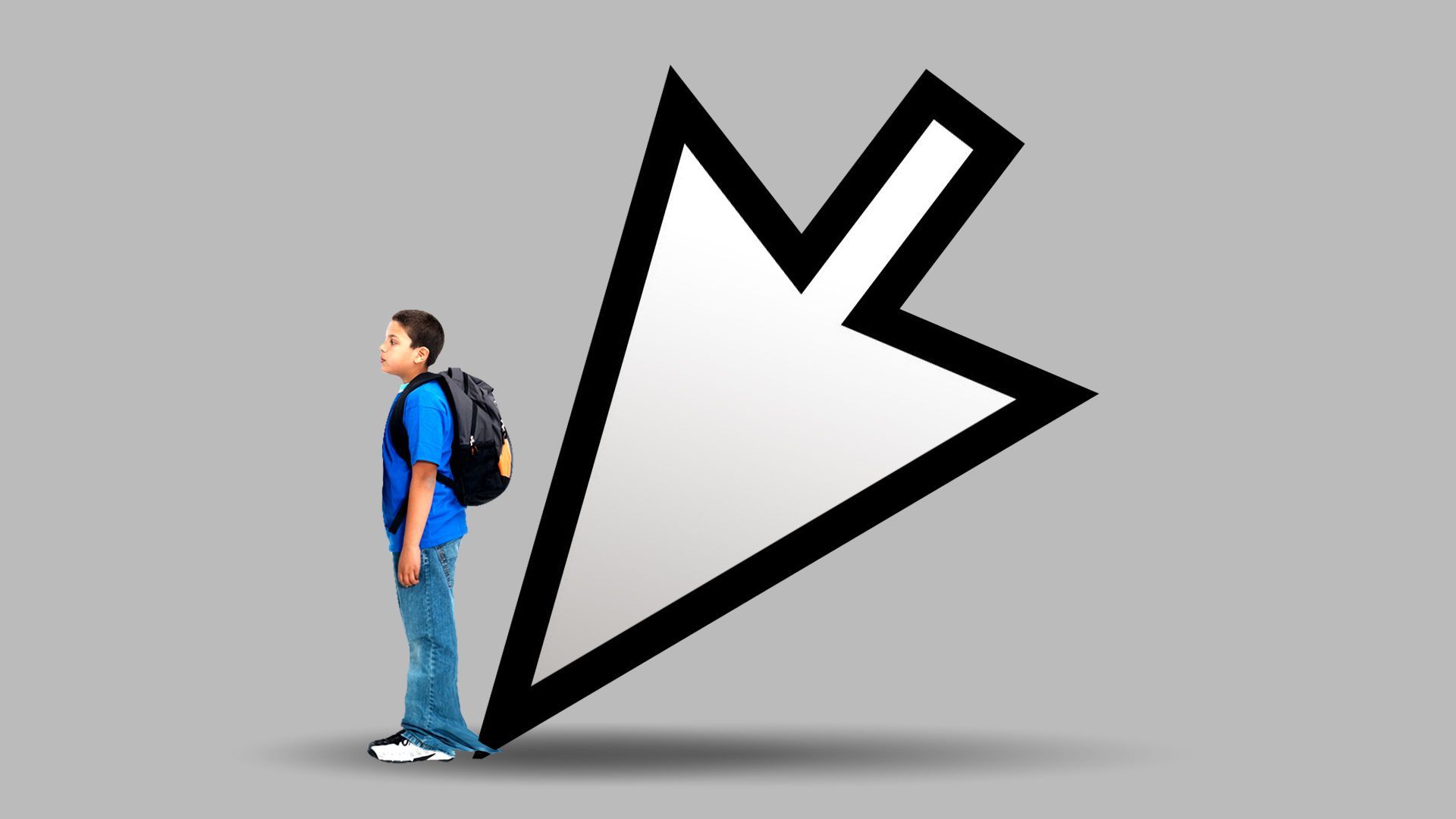 The abrupt transition to online learning at the beginning of the pandemic was especially harmful to English-language learners in U.S. schools, a new report finds.
Driving the news: The report, released Monday by UnidosUS, the nation's largest Latino civil rights organization, found that the COVID-19 pandemic had a disproportionate impact on most Latino students, but especially on those learning English.
The big picture: Latinos have made massive gains in education over the past few decades, data shows.
But advocates say the setbacks students experienced when the pandemic forced classrooms to go remote are threatening those gains.
By the numbers: English learners failed to read at grade level at a rate 1.5 times higher than their peers, 2021 data from the U.S. Department of Education shows.
They also experienced 3% higher rates of disengagement than their peers during the pandemic, the DOE found.
Teachers of English learners in kindergarten through 5th grade who went virtual were 2.5 times more likely than other teachers to report having students who were regularly behind academically, according to a government report cited by UnidosUS.
The number of English learners has grown over the last several years to over 5.1 million students, three-quarters of whom are Latino, said Amalia Chamorro, director of education policy for UnidosUS.
What they're saying: "As we emerge from the pandemic, which we know really hit the community of Latinos very strong, our goal should be to create an educational experience and reimagine what education can look like," Chamorro said during a news conference yesterday.
Chamorro said research shows English learners perform better when they have access to qualified teachers, high-quality learning materials, and schools with adequate resources.
4. Stories we're watching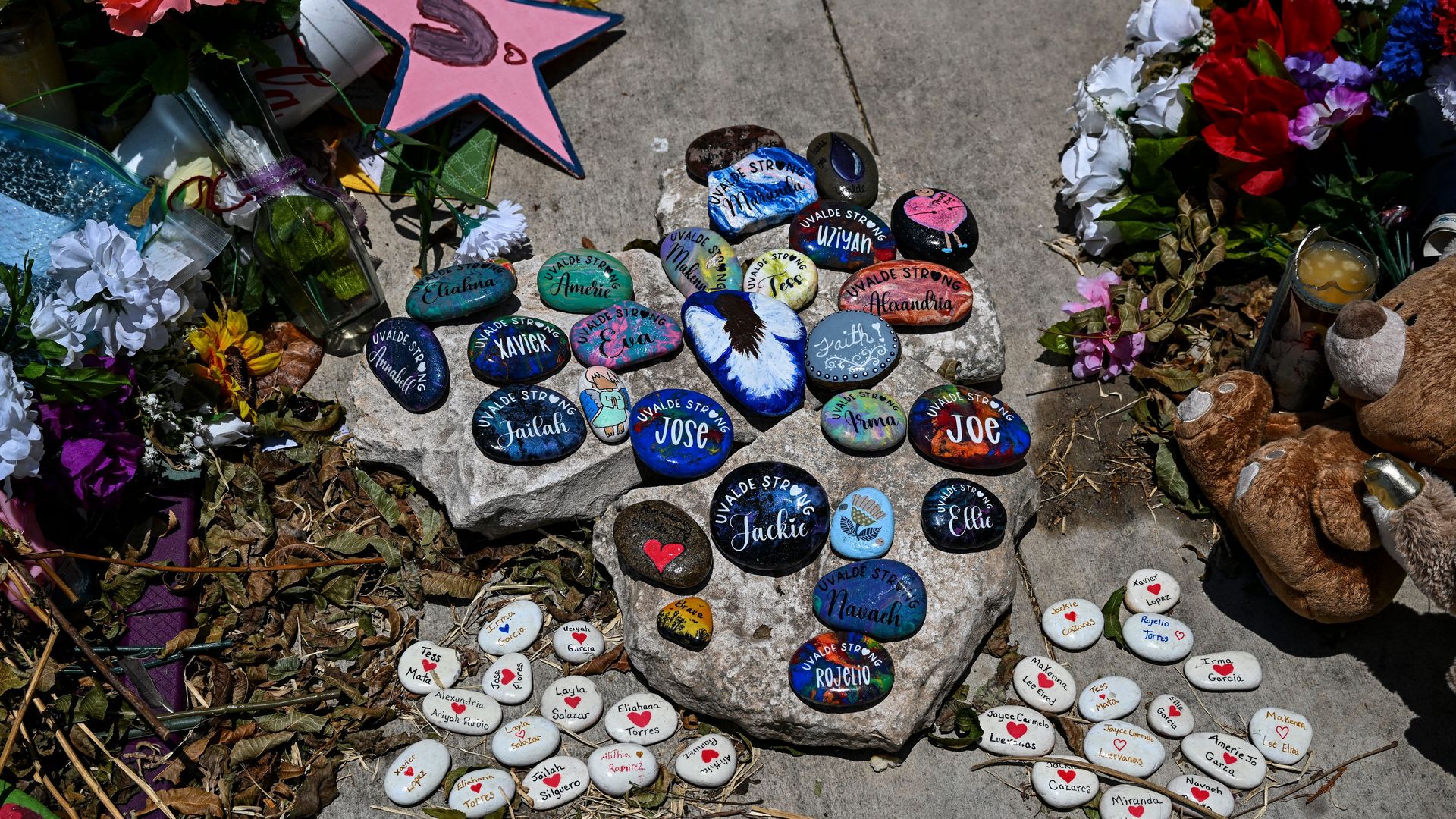 1. Hundreds of people marched in triple-digit temperatures in Uvalde on Sunday to ask for accountability following the shooting at the Texas elementary school that left 19 children and two teachers dead.
2. Food and medicine shortages and government repression have worsened in the year since Cubans took to the streets to protest conditions, a Human Rights Watch report says.
The Cuban government says about 400 people have been sentenced for participating in the July 11 and 12, 2021, protests, but activists say the real number is about triple that.
The U.S. government announced Saturday that it will sanction 28 more Cuban government officials for their response to the mass protests.
5. Smile to go: Twice the cap and gown
A mother-daughter duo has become the first in their family to graduate from college, Marina writes.
Details: Erika Esquivel and daughter Abigail Hernández graduated together last month from a community college in San Benito, Texas, and hope to further pursue their studies.
Esquivel had to postpone college almost two decades ago when she got pregnant with Hernández.
But she always pushed her daughter to further her education.
Two years ago, Hernández convinced her mom to join her in junior college.
What they're saying: "I went back to school because my daughter asked me to," Esquivel tells Telemundo. "She said: 'You always say studies are the most important thing. If you're expecting me to keep on, that means you should expect it of yourself.'"
Thank you for joining us! See you Thursday.