Axios Latino
April 21, 2022
Happy Thursday and welcome to today's Axios Latino!
Puede leer la versión en español aquí.
Join editor Astrid Galván today at 5 p.m. EST for a discussion with leaders in education, lawmakers and White House staff on the state of public education. Sign up here.
Anything new in your life you want to shout through the rooftops? Reply to this email, and we'll feature you in our 🪅 Pachanga Thursday series.
This newsletter, edited by Astrid Galván and Laurin-Whitney Gottbrath, is 1,351 words, a 5-minute read.
1 big thing: New poll tracks Latino politics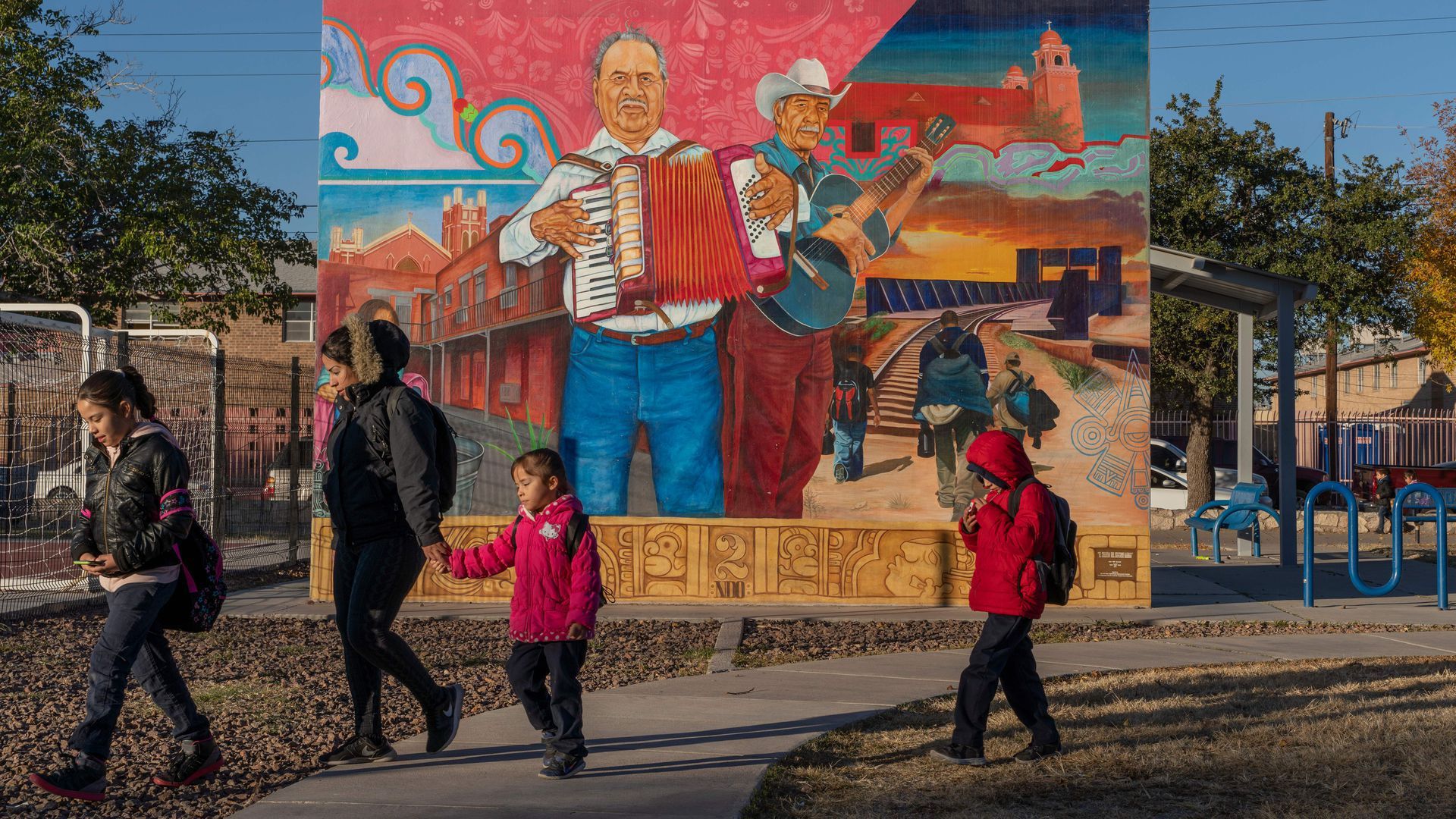 Emerson College Polling has launched a new nationwide initiative to better gauge the attitudes and beliefs of Latinos and Latino voters, Axios political reporter Alexi McCammond and Russell write.
Why it matters: The effort is the latest by a polling entity to gather information about Latinos following decades of neglect as the number of Hispanic eligible voters in the U.S. rises.
Driving the news: The Emerson College Polling project, "Unlocking the Hispanic Vote," consists of a combination of focus groups and surveys of registered voters and non-registered citizens.
The first installment released today is focused on Latinos in Texas. Later studies will involve Colorado, Florida, Georgia, Arizona and Nevada.
Details: Nearly half (49%) of Hispanic voters in Texas surveyed in the inaugural poll said they have a very or somewhat positive view of the Democratic Party.
Only 25% said the same about the Republican Party.
Between the lines: For decades, pollsters gathered limited data or used too small sample sizes to measure the attitudes and political beliefs of Hispanics.
That led to candidates and businesses making false assumptions about Latinos, from voting behavior to consumer choices.
What they're saying: "I think what we are seeing right now are oversimplified conclusions about a highly diverse community that has always had an independent streak," Democratic political consultant Vanessa Cárdenas tells Axios.
"I believe polls can help bring more attention to the Latino community. Any effort to engage them in the political process and mobilize them is welcomed."
2. Worries over Russian propaganda in Spanish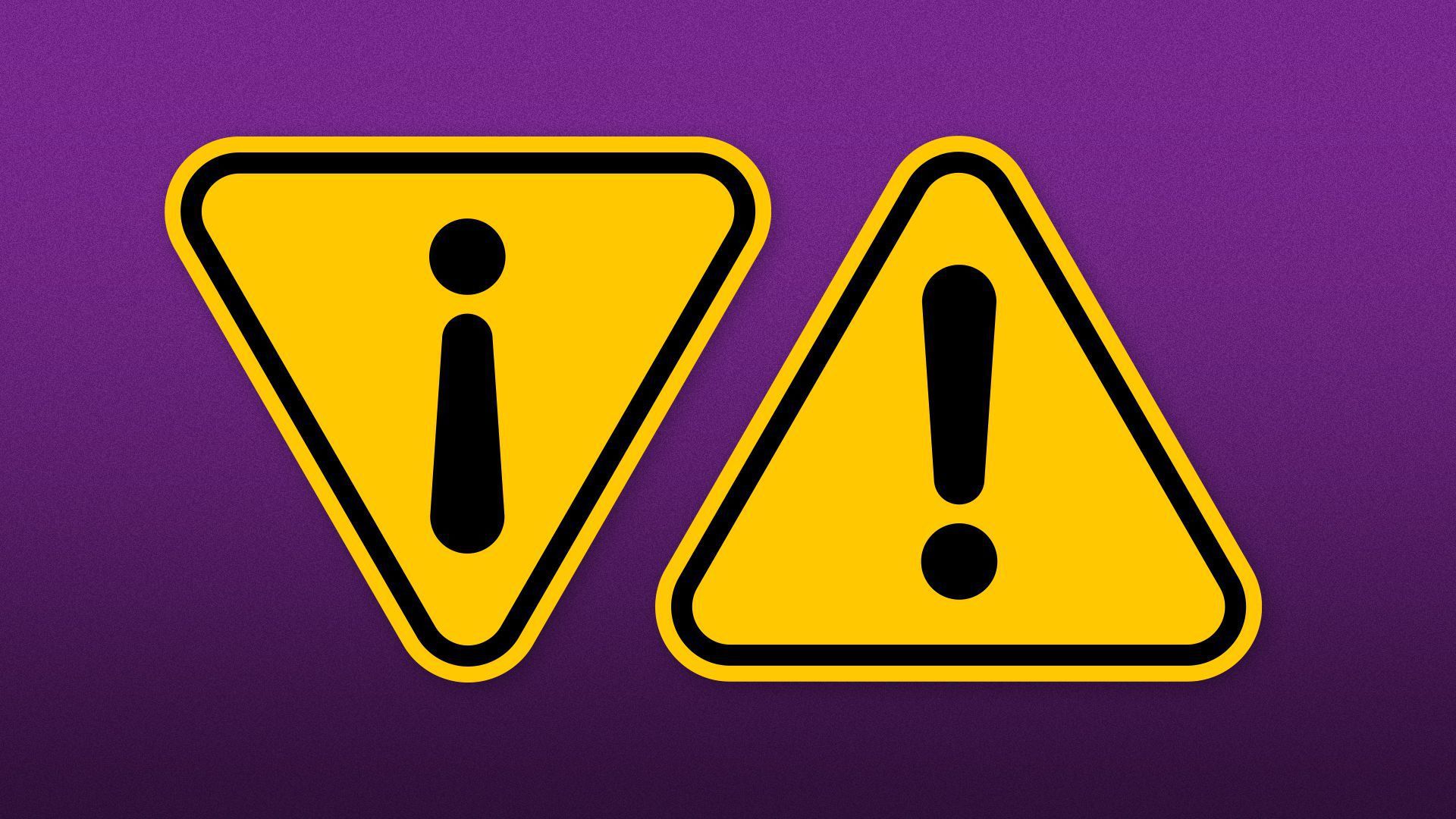 A group of Democratic lawmakers urged Facebook-parent company Meta yesterday to weed out more Spanish-language disinformation on Russia's war in Ukraine, Astrid writes.
Driving the news: The lawmakers sent a letter to CEO Mark Zuckerberg saying Russian state-controlled outlets are targeting Spanish speakers with false narratives about the invasion.
"The viral spread of these narratives stands in stark contrast to assurances that Meta made to the public and Members of Congress that it is prioritizing the pressing needs of Hispanic communities in the United States," reads the letter, signed by 21 lawmakers.
The big picture: Disinformation and misinformation are a huge problem among Spanish-speaking communities.
What they're saying: The lawmakers, including Rep. Tony Cárdenas (D-Calif.) and Sens. Ben Ray Luján (D-N.M.) and Bob Menendez (D-N.J.), say Meta has continually failed to fully address disinformation for Spanish-speaking communities.
The disinformation is "designed to undermine a resolute global response necessary to stand against the Russian government's aggression," the letter reads.
Meta spokesperson Andy Stone said in an email to Axios that the company is removing content related to the war in Ukraine that violates its policies, working with third-party fact checkers to debunk false claims and demoting content around the world from Russian state-controlled media outlets.
"We're also giving people more information to decide what to read, trust, and share by adding warning labels on content rated false, and applying labels to state-controlled media publishers, including ones cited in the letter," Stone added.
3. Podcast examines life after amnesty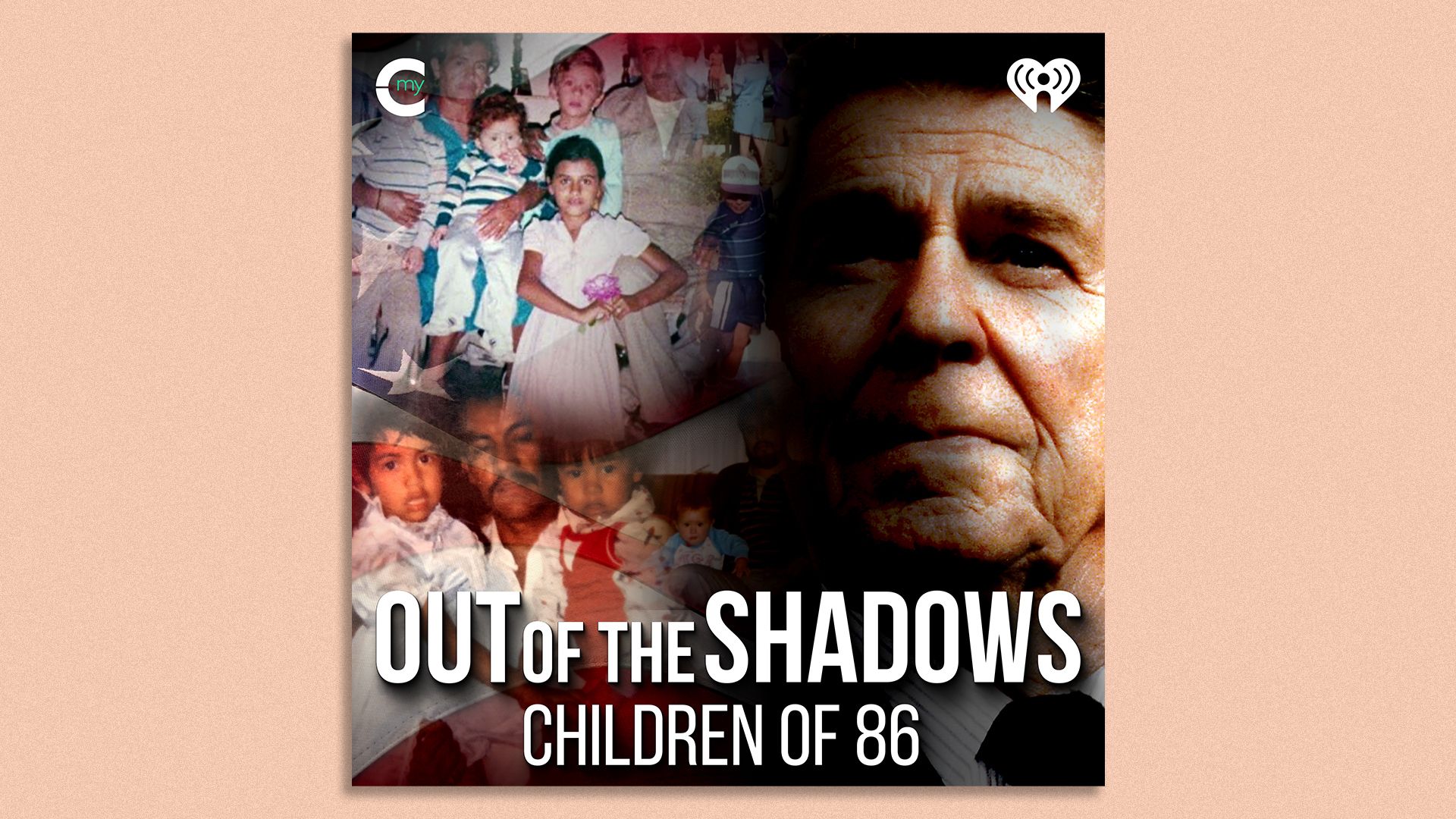 A new podcast puts a microscope on the long-term impact of the 1986 bill that created a path to citizenship for nearly 3 million immigrants, Astrid writes.
Driving the news: The 10-episode podcast, Out of the Shadows, premieres today.
Flashback: In 1981, then-President Reagan announced his support for legislation that provided a path to citizenship.
The legislation died in 1982 and 1984 before finally passing in 1986, this time with tougher border enforcement and penalties for employers.
Reagan signed the bill on Nov. 6, 1986.
The intrigue: Show creators Patty Rodriguez and Erick Galindo are children of Mexican immigrants who benefited from the law.
Rodriguez, founder of the bilingual publishing company Lil' Libros, said the idea for the podcast came about as she was examining her success and that of her friends and talking it over with Galindo.
Rodriguez felt there had to be "a moment in history" that led to this, she said.
When she learned that Galindo's parents had also been granted amnesty, it clicked. "That is the moment. We are those kids," she said.
Galindo said they chose the podcast format because it follows the Latino tradition of oral storytelling.
Podcasts are increasingly popular among Latinos, data shows.
4. Walking the walk with seniors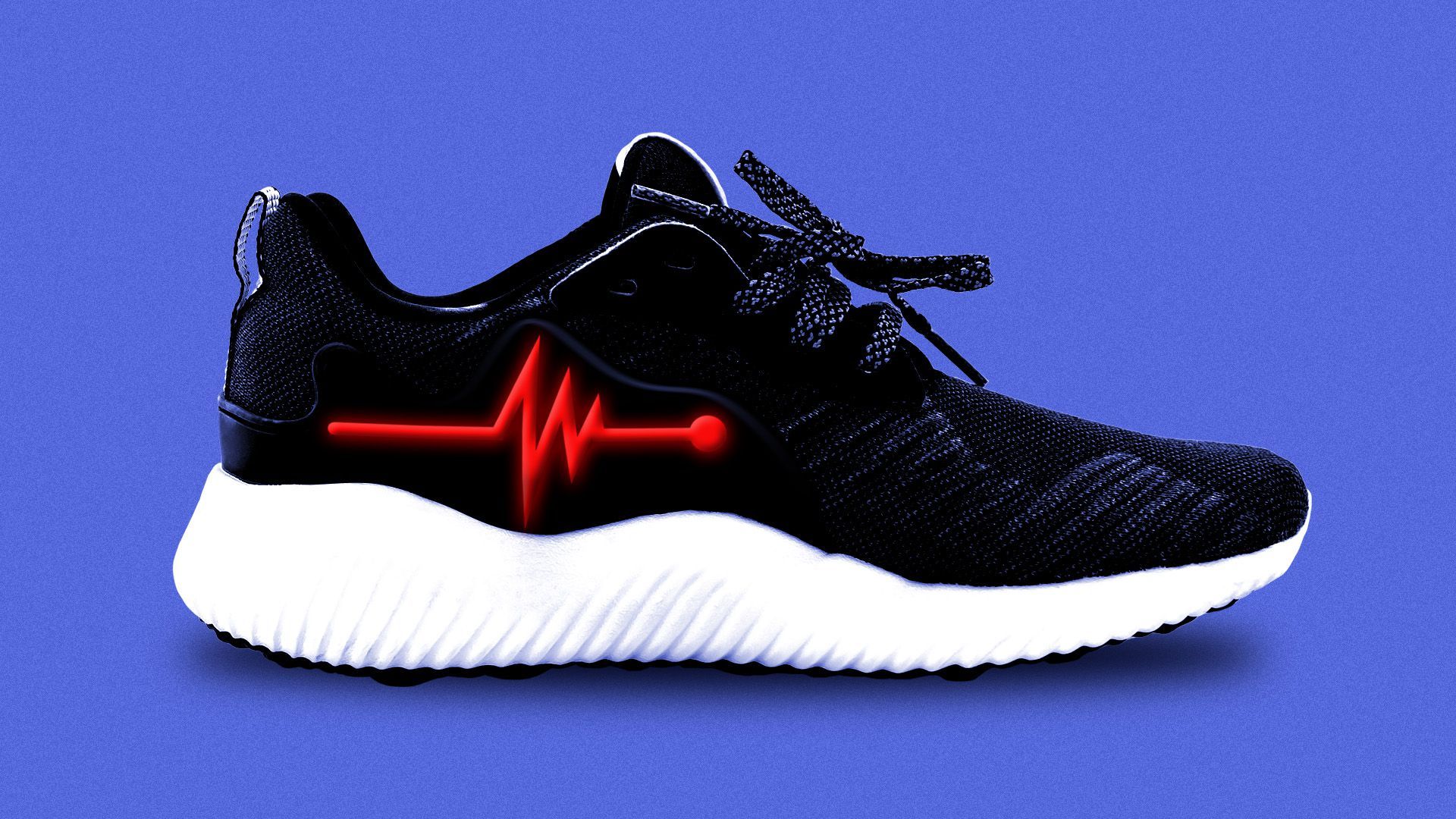 A pilot program aimed at helping older Latinos stay healthy by walking and socializing has shown positive initial results, Marina writes.
Why it matters: The program could be tailored to other demographics, psychologist Daniel E. Jimenez, who helped develop the intervention, tells Axios Latino.
"My hope is we can use it as a frontline approach for trying to manage mental health problems also in rural areas, with African Americans, Indigenous communities, more groups that live where mental health services are few and far in between," Jimenez said.
How it works: A program called Happy Older Latinos are Active (HOLA) helps recruit senior Hispanic citizens through community centers and health clinics.
Participants meet to walk together for 45 minutes three times a week for four months and twice a week for six additional months.
That gets people moving, and doing it as a group helps combat isolation.
During the walk, community health workers invite people to discuss their day and how they're feeling, an effort to address mental health.
Details: The program started in Miami a couple years ago with a focus on reducing anxiety and depression in older Latinos, while the second program started in 2020 tailored specifically for those living with HIV.
What's next: Researchers are running a third pilot version focused on measuring if the program can also help reduce the effects of early onset cognitive decline.
5. Stories we're watching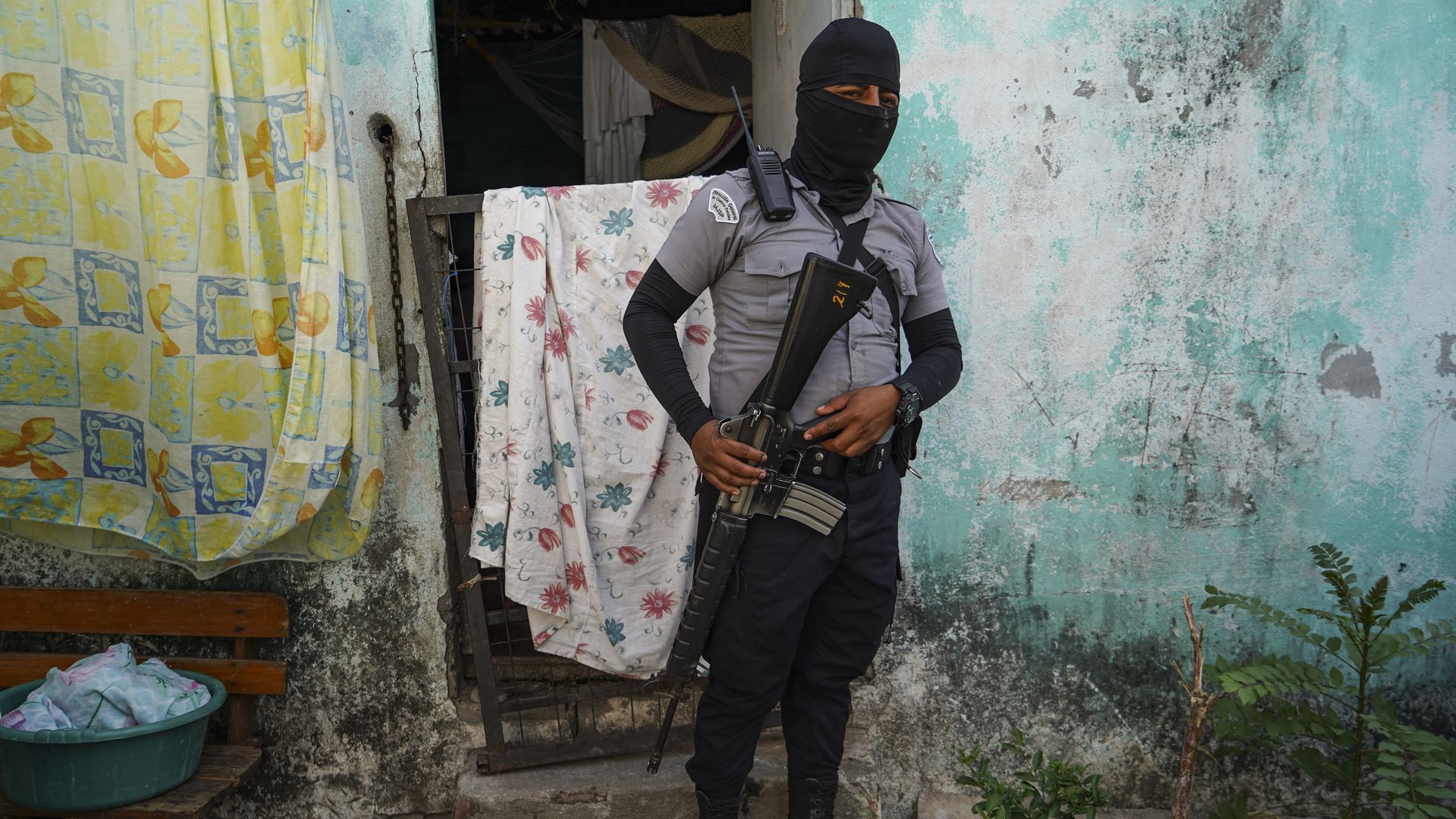 1. A group of non-governmental organizations is challenging a part of a crime reform in El Salvador that they say could result in the imprisonment of journalists for reporting on gangs.
The groups on Tuesday asked the nation's judiciary to rule the reform unconstitutional, although the court is aligned with President Nayib Bukele's administration.
The reform, which passed on April 6, is part of Bukele's crackdown on gangs.
2. The once celebrated but much-criticized Guatemalan attorney general is seeking a second term, AP reports.
Consuelo Porras has been attorney general for four years and has been accused of stifling corruption investigations, which she denies.
6. 🎂Smile to go: Ready for a happy 113th birthday
One of the world's oldest men lives high in the Venezuelan Andes, Marina writes.
Details: Juan Vicente Pérez Mora will turn 113 next month.
Last year he was recognized as one of few "supercentenarians" in the world by the Gerontology Research Group, which works with Guinness Records.
Average life expectancy for Venezuelan men has been falling for several years, and currently stands at 72, according to the World Bank.
Pérez' family attribute his longevity to the clean air in his town, which he left just once, to visit Caracas.
He has 11 kids, 18 grandkids, 41 great-grandkids and 12 great-great-grandchildren.
🪅Pachanga: Maria Hurtado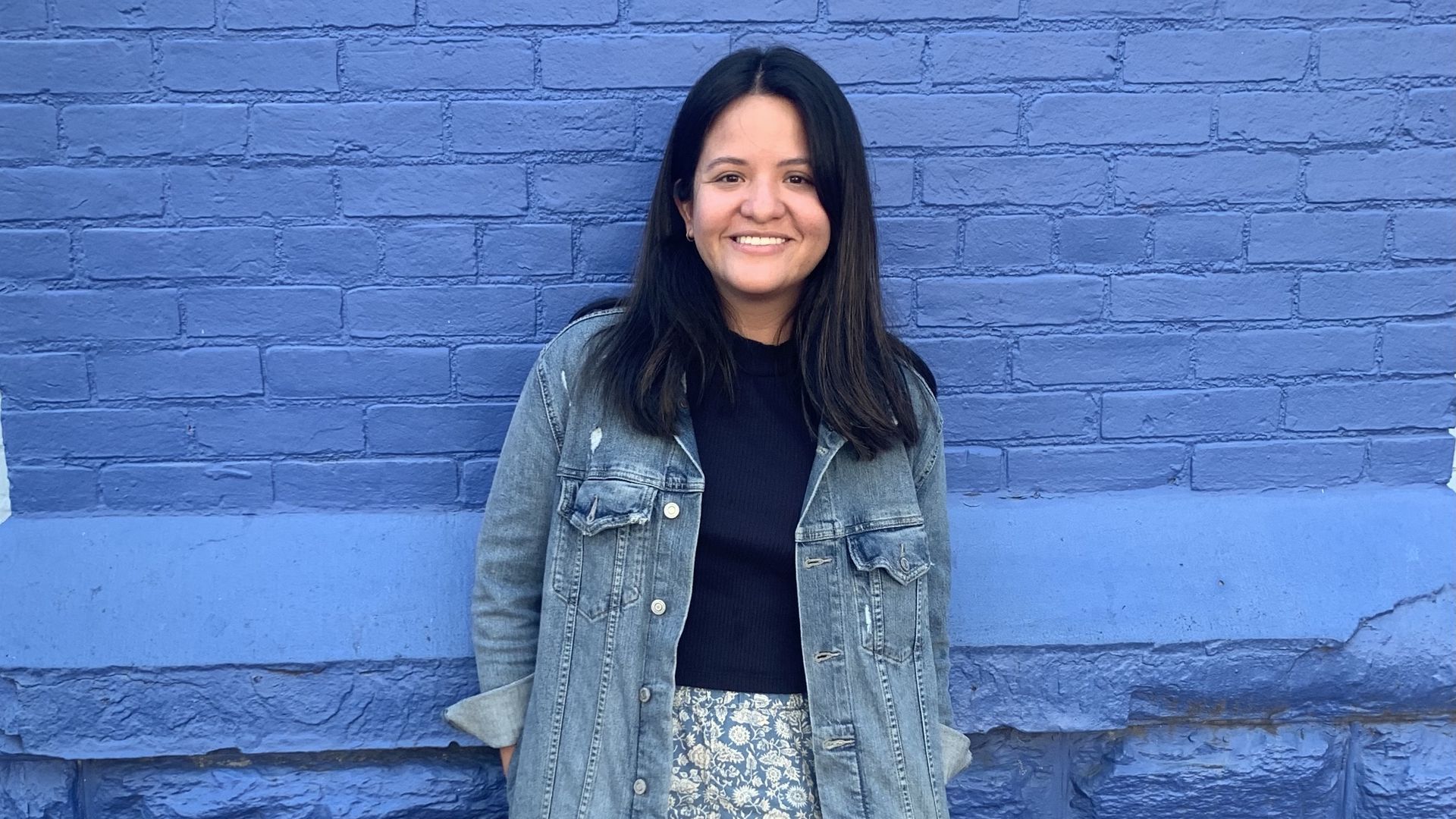 A round of applause for political communications pro Maria Hurtado, who was recently hired as the vice president of Declaration Media, a company that makes TV ads for Democratic candidates and organizations.
Hurtado previously worked for U.S. Rep. Teresa Leger Fernandez (D-N.M.), the campaign of U.S. Sen. Mark Kelly (D-Ariz.) and several organizations.
¡Felicidades!
If you like Axios Latino, tell a friend to subscribe!
That's it for today. Thanks so much for being with us. See you next week!