Axios Indianapolis
September 14, 2023
Thursday. You love to see it.
☀️ Today's weather: Sunny with a high near 76.
💉 Situational awareness: The CDC is recommending everyone 6 months and older get a COVID-19 booster amid a months-long uptick in cases.
Today's newsletter is 897 words — a 3.5-minute read. Edited by Lindsey Erdody and copy edited by Bill Kole.
1 big thing: The White River's turning point
After years of neglect, the White River in Indianapolis is entering a new era of use and development.
Driving the news: Two major downtown redevelopment projects along the river have broken ground in the last year and the success of ongoing cleanup efforts made new recreational opportunities possible this summer.
Why it matters: Whereas other cities built along rivers often take advantage of the waterway for economic development, recreation and tourism, Indianapolis has not.
That's changing, and how it happens could have a significant impact on the river and the future of communities along its banks.
The big picture: A long-term plan led by officials from Indianapolis and Hamilton County calls for more recreational and economic opportunities along a 58-mile stretch of the river.
Zoom in: Pieces of that plan, such as Elanco's new $100 million global headquarters on the former GM stamping plant property, are starting to come to fruition.
What they're saying: "It's a unique time," said Jill Hoffman, executive director of the White River Alliance. "It'll be one that people look back at and say, 'Remember when we thought we could make a significant shift in the way that this river serves our communities?'"
Between the lines: The river has a reputation (and sewage) problem to overcome before wide-scale usage, especially swimming, is accepted by the public at large.
For decades, the city's combined sewer system has regularly overflowed and sent untreated wastewater into the river.
Citizens Energy Group's DigIndy project, slated for completion in 2025, should prevent 97% of sewer overflows.
Yes, but: Runoff from urban and agricultural sources is another challenge to the river's water quality.
The White River Report Card gave the waterway a C grade.
Scott Salmon, executive director of Friends of the White River, said it's a fair grade for the state of the river today — better than it was, he said, with work left to be done.
2. HSE's history-making superintendent is out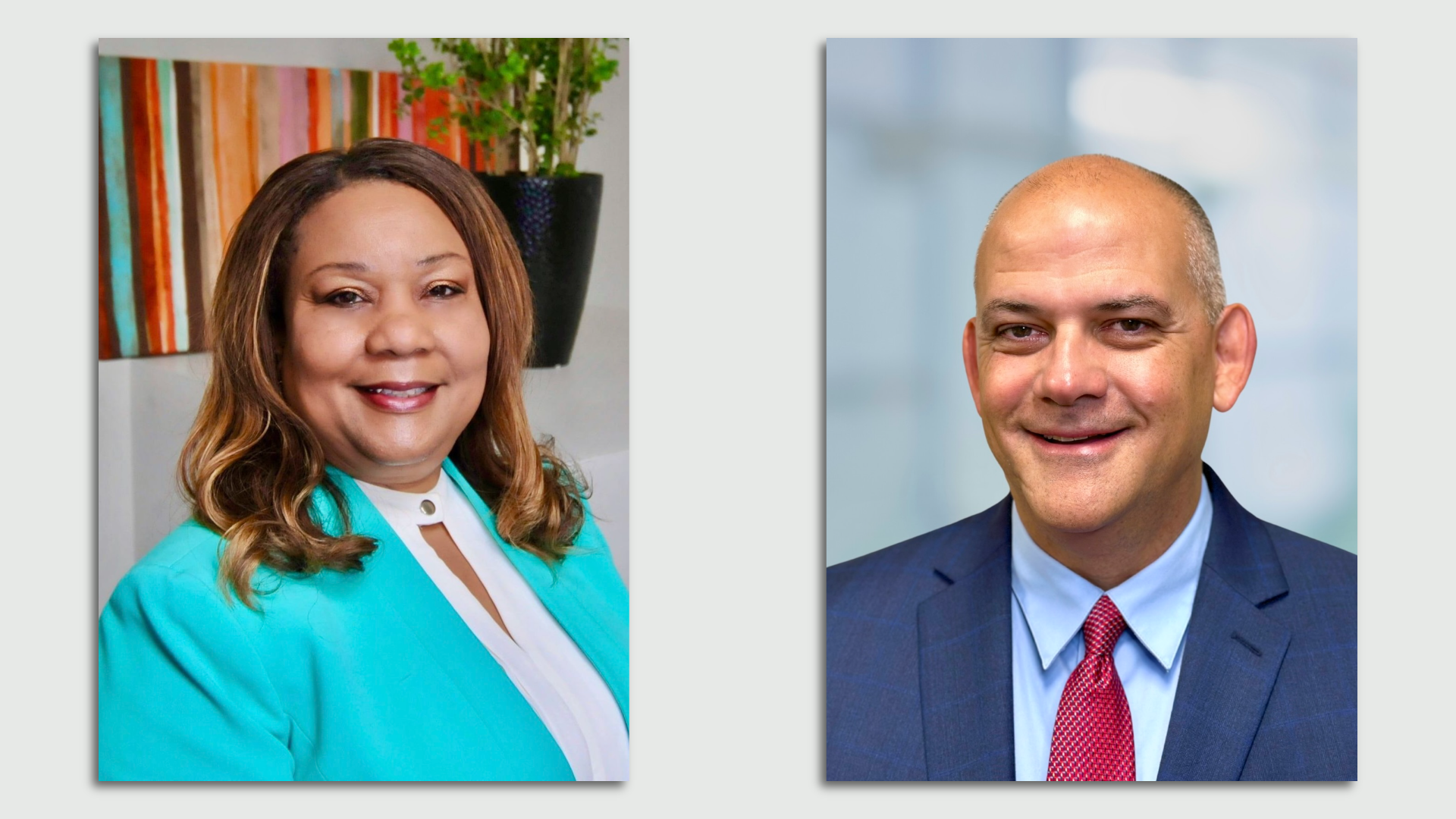 For the second time in three years, Hamilton Southeastern Schools is looking for a new superintendent.
Driving the news: The HSE board accepted the resignation of superintendent Yvonne Stokes yesterday morning, one month into the school year and nine months before her initial contract was set to expire. She joined the district in 2021.
The separation agreement includes a non-disclosure provision and prohibits her from suing the district, in exchange for paying out the remainder of her contract.
Why it matters: Stokes' resignation looks likely to exacerbate a bitter fight over social and political issues in Fishers that's played out at school board meetings for the last three years and could further erode public trust.
Flashback: This time last year, slates of conservative candidates were running for school boards all around suburban Indianapolis, seeking to secure new majorities.
Locally, HSE was the only district that saw conservative candidates sweep their races and take over the board majority.
The intrigue: Speculation about Stokes' future with the district began almost immediately after that election.
Chris Greisl, the board's legal counsel, said he was approached two weeks ago by Stokes' legal counsel to talk about her resignation.
Between the lines: Several community members who spoke during public comment accused the board members of forcing Stokes out.
Of note: Stokes was not at the meeting.
The latest: Assistant superintendent Matt Kegley will step in as interim superintendent while the board launches a search.
What we're watching: Stokes' departure could impact support for an operating referendum HSE has placed on the November ballot, with the goal of adding teachers and reducing class sizes.
3. Pit stop: In awkward timing news ...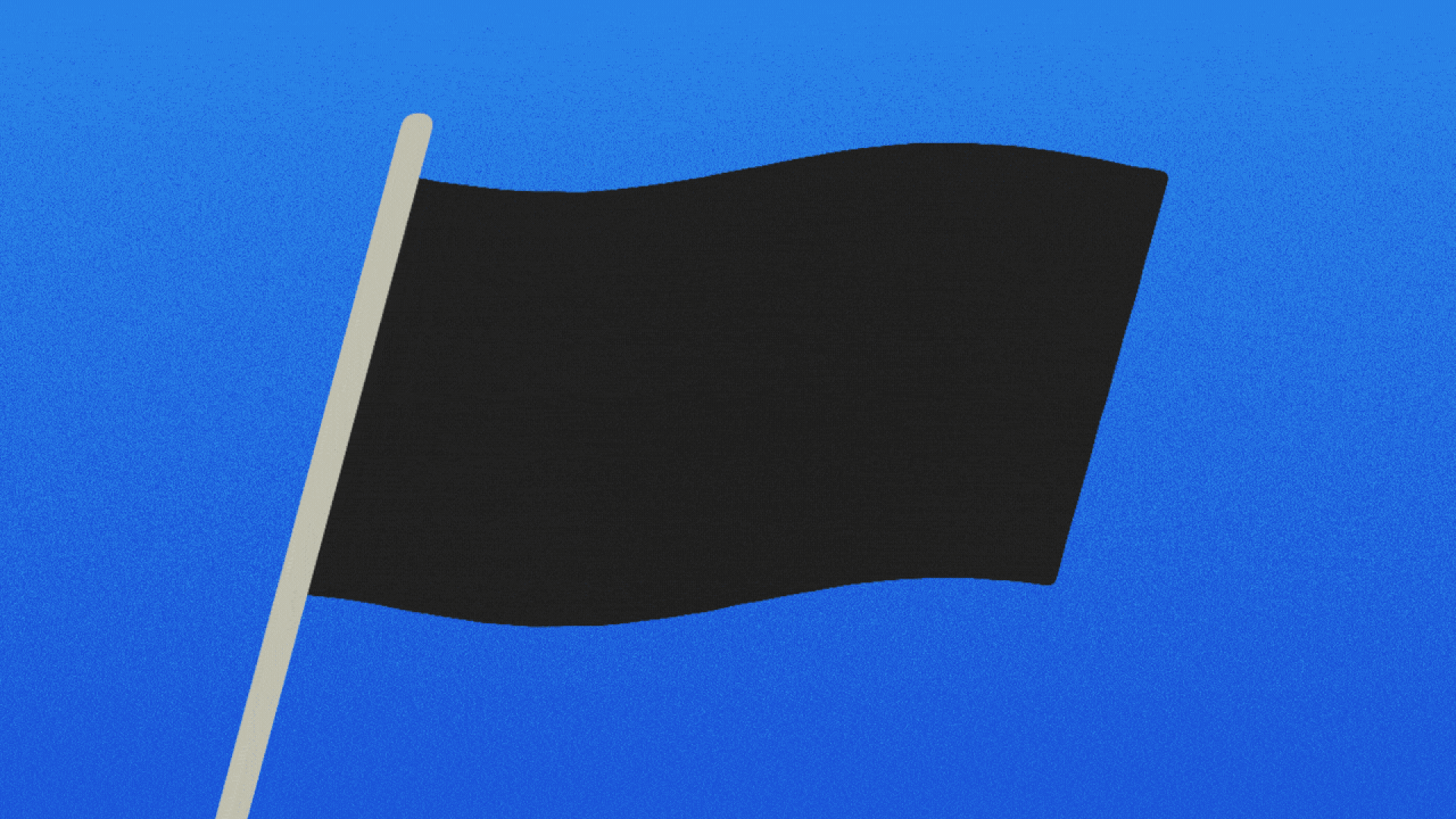 🥇 Boone County is the Indiana Chamber of Commerce's 2023 Community of the Year in recognition of the massive transformation underway, driven by new business growth and investment — including the LEAP district, a massive manufacturing and tech hub being developed in conjunction with the Indiana Economic Development Corp. (Indiana Chamber of Commerce)
👀 That's the same LEAP district that local landowners were suing the city of Lebanon over.
A judge dismissed the case challenging the municipality's decision to annex 5,200 acres and create a new zoning district for it. (IBJ)
🐶 Area animal shelters say they're being overrun by dogs that should be the responsibility of Indianapolis Animal Care Services. The city shelter has been over capacity for months, prompting it to euthanize healthy animals and divert intakes. (FOX59)
IACS received a grant to help cover a funding gap for a new, larger facility that's been on hold until financing for the project can be secured. (WFYI)
4. 📓 Old Northside gets a stationery store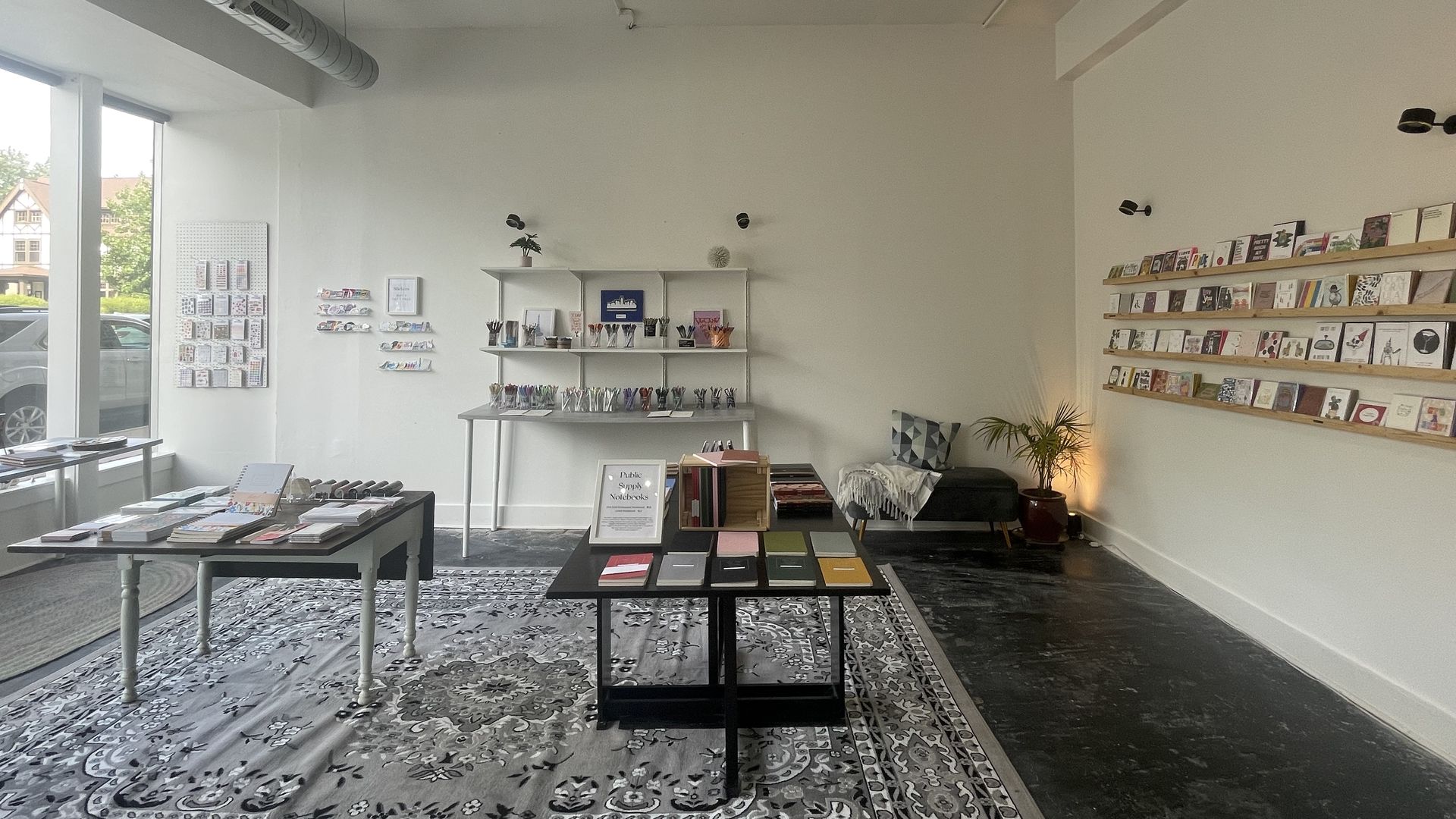 A new paper goods store has opened at 16th and Pennsylvania streets.
Driving the news: Semantics opened last month, marking a renaissance for the Old Northside block of shops that has struggled since popular coffee shop Thirsty Scholar closed in 2018.
Dream Palace, a cafe and bookstore, is expected to replace Thirsty Scholar soon.
Details: Semantics is stocked with specialty pens, cards, notebooks and other stationery and gifts.
💭 Arika's thought bubble: I picked up a pen, birthday card and stickers on a recent visit.
It's a cute space with fun products but its limited selection may make it tough to develop regular, repeat shoppers.
If you go: 111 E. 16th St., Suite 103, open noon to 6pm, Wednesday to Sunday.
Our picks:
🚣‍♀️ Arika recommends the 7-mile kayak trip from Frank's Livery for anyone wanting to experience the White River.
🛶 Lindsey is excited to kayak and paddle board on the White River in the future, but she's among those who are skeptical about swimming.
🌻 James is on parental leave.